Banshee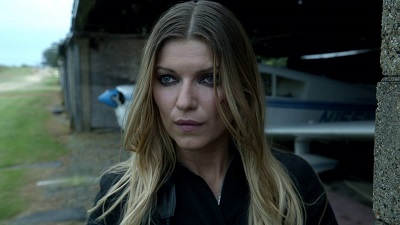 #1 - Requiem 8.64
Season 4 - Episode 8
Resolved to leave Banshee, Lucas learns that the murder case he thought was finally closed may in fact be opening again. After a tense faceoff with Calvin and the Brotherhood, Proctor looks to finalize his deal with the Colombians. Carrie takes aim at one final act of vengeance. Brock demands allegiance from Bunker as Banshee braces for an uncertain future.
#2 - Bullets and Tears 8.51
Season 2 - Episode 10
Fueled by painful memories that led them to the point of no return, Lucas and Carrie steel themselves for the fight of their lives against a vengeful Rabbit and his ruthless soldiers. Rebecca proves her allegiance as Proctor returns home.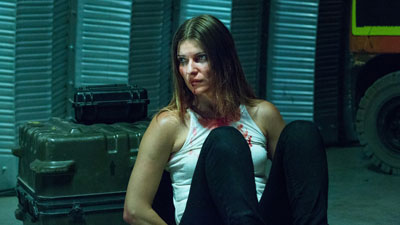 #3 - We All Pay Eventually 8.42
Season 3 - Episode 10
Lucas recalls a furtive chapter in his life and a fan of Job's work offers him special treatment. Later, Lucas is surprised when Gordon joins him for final negotiations with Stowe in Genoa, and Proctor and Rebecca pick up a new ally as they depart for Philadelphia to settle a score.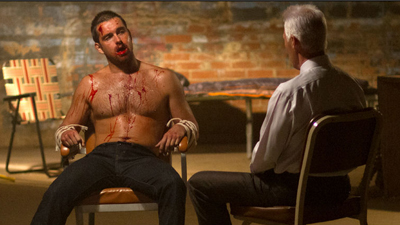 #4 - A Mixture of Madness 8.33
Season 1 - Episode 10
Recalling a series of prison therapy sessions that fueled his hatred of Rabbit, and pressed by Xavier's insistence that the FBI handle a kidnapping case, Lucas makes a decision that will change the collective fate of Carrie, her family, Sugar, Job and the entire Banshee police force. A special delivery at Alex's doorstep leads Nola to reconsider her future. Kai teaches Rebecca the power of telecommunications.
#5 - A Fixer of Sorts 8.33
Season 3 - Episode 3
Lucas' secret is threatened. Tommy Littlestone organizes a second strike against Proctor.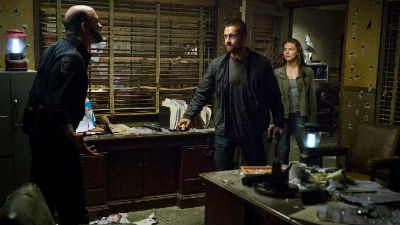 #6 - Tribal 8.31
Season 3 - Episode 5
All hell breaks loose as Chayton and an army of Redbones invade Banshee, looking to avenge Tommy's death. Holed up in the Cadi with Lucas and his deputies, Proctor is frustrated by his inability to attend to his ailing mother at home. As the assault reaches a fever pitch, Bunker tries to prove to Medding that he's not the man he used to be.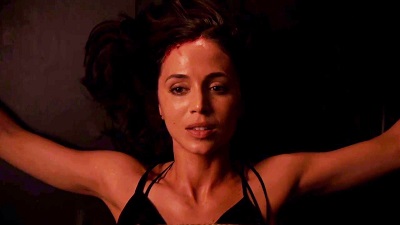 #7 - Truths Other Than the Ones You Tell Yourself 8.19
Season 4 - Episode 7
Fearing for Dawson's safety, Lucas and Brock ramp up their efforts to hunt down Bode. With the Brotherhood poised to go to war with Proctor, Kurt looks to keep Maggie safe while Calvin takes out his frustrations at the office. Job settles a score with Leo Fitzpatrick, a Camp Genoa adversary.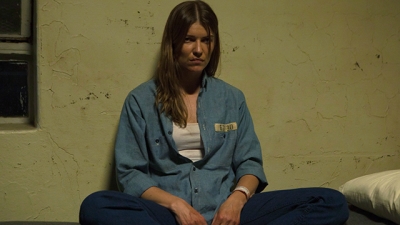 #8 - The Thunder Man 8.19
Season 2 - Episode 2
Spurned by Deva and Gordon, Carrie is forced to take up a new residence. With his leadership abilities questioned, Alex ramps up his efforts to recover the money stolen in the casino heist. Siobhan relives a nightmare when her ex-husband shows up looking to reconnect. Lucas is asked to return Proctor's favor.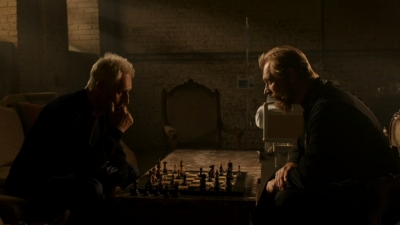 #9 - Homecoming 8.17
Season 2 - Episode 9
In New York, Job drops in on a priest with ties to Rabbit, taking a hit for his troubles. Carrie's relationship with Gordon faces a new test in the wake of another revelation. Burton silences one traitor, but another eludes him. Alex vows to deliver evidence to keep Proctor behind bars. Emmett moves on, while Brock looks to move up. Lucas and Carrie brace for an epic showdown, as does an NYPD captain with ties to their past.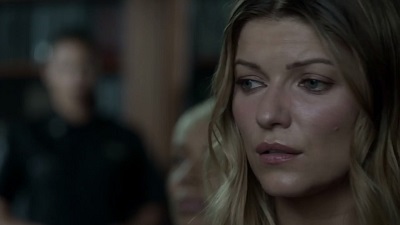 #10 - Only One Way a Dogfight Ends 8.17
Season 4 - Episode 6
With help from Lucas, Dawson narrows her search for Declan Bode, a Satanist "person of interest" in Banshee's serial murders. An emboldened Calvin throws down a gauntlet to Proctor and Kurt. Carrie's recent vigilantism ends up putting both her and Deva in peril.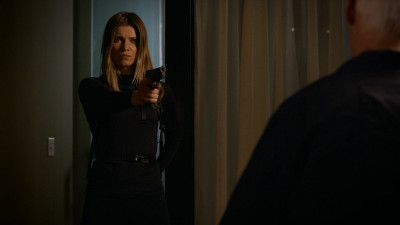 #11 - Meet the New Boss 8.14
Season 1 - Episode 3
A mixed martial arts title bout is being planned at the local Kinaho Moon Casino, run by tribe leader Benjamin Longshadow and his son. Huge profits are anticipated for Banshee investors, but the enterprise is threatened when the champion angers Lucas.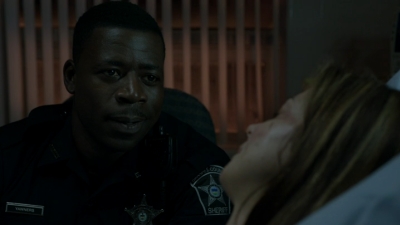 #12 - Evil For Evil 8.07
Season 2 - Episode 8
An illegal search warrant helps Lucas bust Proctor, but at a cost. Sharp and his skinheads look for payback against Emmett, testing the limits of the deputy's patience. Carrie provides the cash for Max's treatments and takes a small step towards thawing out her relationship with Gordon and Deva. Job finally gets a lead on Rabbit.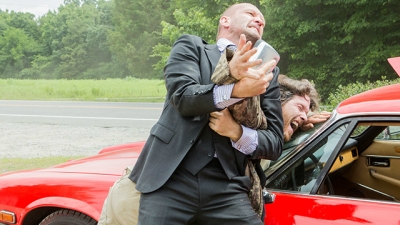 #13 - Firekeeper 8.07
Season 2 - Episode 6
When Jason's past catches up to him, Lucas decides to make a deal to save the boy's life, and maybe his own. In the absence of Carrie, Gordon and Deva's lives spin out of control. Proctor teaches Rebecca a hard lesson in allegiance.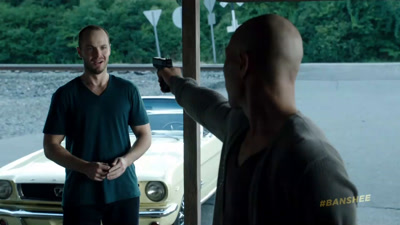 #14 - Even God Doesn't Know What to Make of You 8.06
Season 3 - Episode 9
Lucas recalls the history of his friendship with Job, while pondering the future - if there indeed will be one. Proctor and Emily pay the price for Rebecca's recklessness. Carrie and Gordon pick up the pieces of their shattered relationship. Stowe and Leo land a big fish. Bunker reconnects with his skinhead past. Deva gets a lesson about crime and punishment.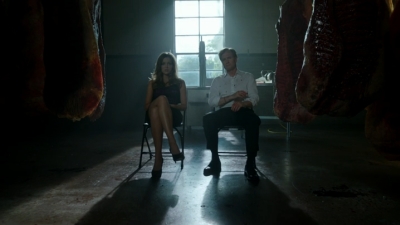 #15 - Ways to Bury a Man 8.06
Season 2 - Episode 7
Lucas attempts to bring down Proctor's ecstasy operation by rattling the regulars and dancers at the Savoy strip club. Carrie, Deva and Gordon unite over a family crisis. Alex receives a no-confidence vote at tribal council. Job exhibits an explosive side.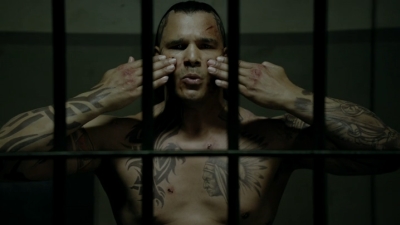 #16 - The Warrior Class 8.06
Season 2 - Episode 3
A shocking murder near an Amish farm fractures relations between the Kinaho tribe and the Amish, who are forced to rely on Proctor to fend off a vengeful mob. Investigating the crime on Kinaho turf, Lucas and his deputies find themselves confronted by uncooperative gang members and their imposing leader. Carrie welcomes an unexpected visitor, and Lucas deals with the sudden appearance of a most unwelcome one.
#17 - The Book of Job 8.06
Season 4 - Episode 3
Lucas and Carrie enlist Fat Au in a last-ditch attempt to track down Job.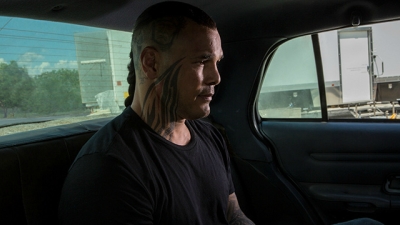 #18 - Bloodlines 8.05
Season 2 - Episode 4
Following a lead, Lucas visits a strict Amish school teacher who might have insights into the murder of a Kinaho tribe member and the disappearance of Solomon Bowman. Emmett and Siobhan find transferring a prisoner more difficult than expected. Rebecca copes with the pain of her parents' rejection. Proctor offers Alex a peace offering. Nola delivers a final blow for justice.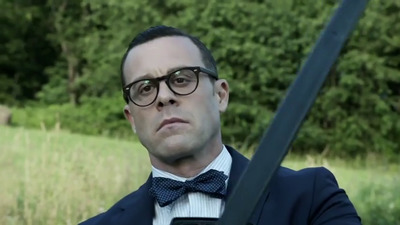 #19 - A Little Late to Grow a Pair 8.04
Season 4 - Episode 5
Calvin is tested by Watts' mercenary partnership with Proctor, whose promise to the Colombians has taken a severe hit after the torching of his factory. Following separate leads in the serial-killer case, Dawson and Lucas converge in a members-only Goth club replete with painful SM initiation rites. Proctor, through Burton, sends a forceful message to his Amish kin. Brock vows justice in a televised press conference. Cruz scopes out Carrie's fortress while Sugar helps a displaced Lucas find familiar lodgings.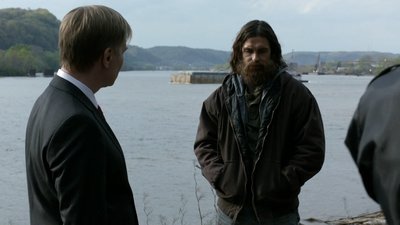 #20 - Something Out of the Bible 8.02
Season 4 - Episode 1
Lucas becomes immersed in a new Banshee crisis involving a vicious serial murderer.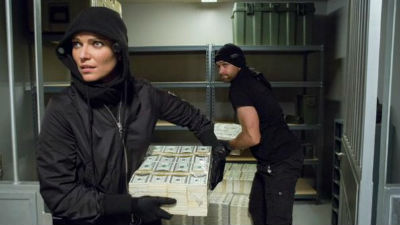 #21 - You Can't Hide From the Dead 8.02
Season 3 - Episode 7
Despite Job's reservations, Lucas and his team pull off a daring heist at Camp Genoa. Lucas and Chayton are haunted by their recent deadly encounter. Calling a truce, Gordon and Carrie attempt an unusual intervention with Deva. Unbeknownst to her uncle, Rebecca heads to Philly to work out a deal with a spurned Proctor client.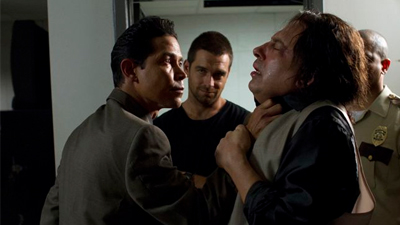 #22 - Wicks 8.01
Season 1 - Episode 6
An ex-con from Lucas' past passes through Banshee, triggering memories about the Albino, a brutal insider enlisted by Rabbit to make Lucas' prison life a living hell. Proctor turns to extortion when a reverend refuses to sell his home to make room for a casino hotel.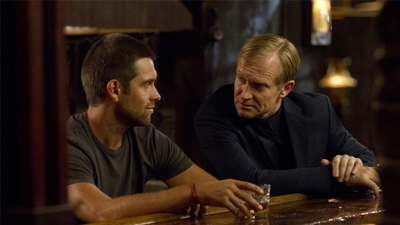 #23 - Behold a Pale Rider 7.99
Season 1 - Episode 7
Lucas' cover is threatened when Carrie decides to give him over to Rabbit in an effort to protect herself and her family. A drug store robbery turns into a full-blown hostage crisis at the high school, with Deva and Mayor Kendall's wife among those whose lives are imperiled.
#24 - Always the Cowboy 7.99
Season 1 - Episode 9
As Rabbit closes in on Carrie and Lucas, Carrie flees the hospital in a desperate attempt to collect her family and get them out of town. Kai introduces Rebecca to the business world, and sends Lucas a message about fooling around with his niece. Alex Longshadow recruits a Proctor thug with gambling issues to deal with a work-stoppage problem at the casino.
#25 - All the Wisdom I Got Left 7.98
Season 3 - Episode 8
Lucas and Brock head to Louisiana and the infamous Underground fight club in search of Chayton. Stowe pieces together details about the Camp Genoa heist, and who might be responsible. Burton's torment turns to resolve. Sugar looks to repay an old boxing debt. Rebecca's initiatives put Proctor and Emily in harm's way.