The BEST Episodes of World Trigger
Every episode ever - ranked by fan votes!
Last Updated: Jan 9, 2020
A gate to another dimension has burst open, and from it emerge gigantic invincible creatures that threaten all of humanity. Earth's only defense is a mysterious group of warriors who have co-opted the alien technology in order to fight back!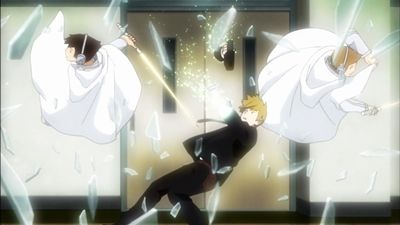 #1 - A Captain's Duty
Season 2 - Episode 22 - Aired Mar 13, 2016
Yuma faces Kageura. Ninomiya takes advantage of this to attack them both. After the battle, Osamu is devastated by his defeat. Kazama's advice leads him to make a major decision for the sake of the team, just as a new threat approaches Mikado City.
84 votes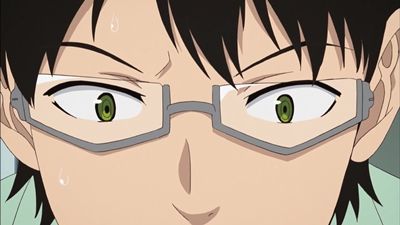 #2 - A Battle Royale
Season 2 - Episode 21 - Aired Mar 6, 2016
Osamu is quickly knocked out of combat by Azuma, former leader of an A-Rank No. 1 team. Chika tries to overcome her inability to fire on humans, but her sniping reveals her location. Meanwhile, Yuma enters a battle royale against 5 Attackers.
56 votes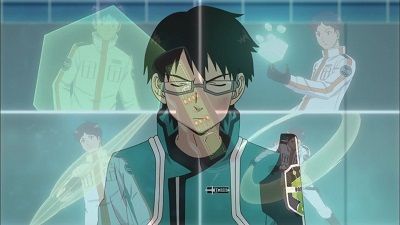 #3 - Mikumo Shu VS Kazama Souya
Season 1 - Episode 18 - Aired Feb 22, 2015
Osamu readies for his practice fight against Soya Kazama. Soya is a symbol of overwhelming strength, while Osamu has yet to land a hit in over twenty battles!
63 votes
Writers: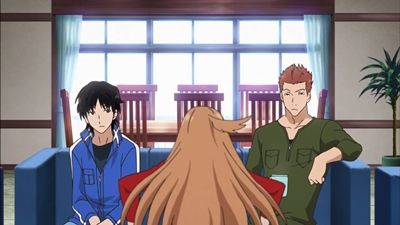 #4 - The Secret of Lilith
Season 2 - Episode 8 - Aired Nov 29, 2015
Shiori takes Yuma, Osamu, and Chika on a relaxing trip to Shizuka Marine World with Zeno and Lilith. But the peace is interrupted by an attack by Gieve's powerful Trion soldiers. Lilith's body reaches its limit and begins to change, revealing her secret.
53 votes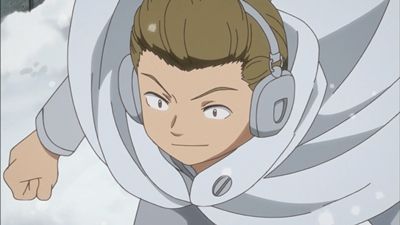 #5 - The Targeted Tamakoma
Season 2 - Episode 20 - Aired Feb 28, 2016
Ninomiya Squad, Kageura Squad, Azuma Squad and Mikumo Squad face off! As tensions mount, each team targets Osamu and closes in. Meanwhile, the two strongest B-Rank agents, Ninomiya and Kageura, assess the situation. Can Mikumo Squad survive the onslaught?
55 votes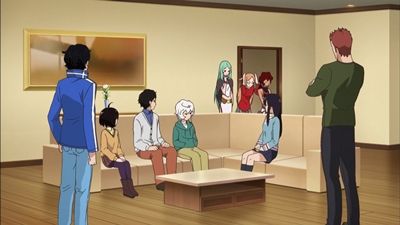 #6 - Truth and Lies
Season 2 - Episode 13 - Aired Jan 10, 2016
Gieve and Charon begin their attack on Yuma.
52 votes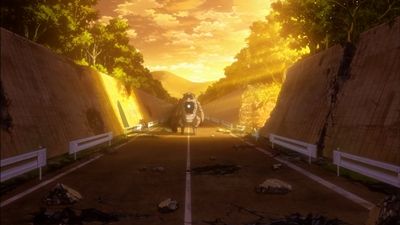 #7 - Giev and Charon
Season 2 - Episode 14 - Aired Jan 17, 2016
Giev's secret is revealed. Just like Lilith, he's a Humanoid Trion Soldier created by Lamia. Meanwhile, all of Shizuka City's citizens become Charon's hostages. Tachikawa, Kazama and other A-Rank Border agents gather in Shizuka City for the coming battle.
53 votes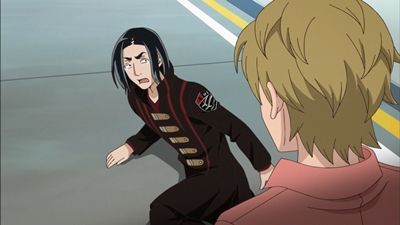 #8 - Rank B Battle
Season 2 - Episode 19 - Aired Feb 21, 2016
During their brief encounter, Yuma senses Kageura's limitless skill. Osamu receives shooter training from Arashiyama and Izumi, allowing him to truly contribute to the team. If they win, Mikumo Squad's promotion to A-Rank could become a reality.
52 votes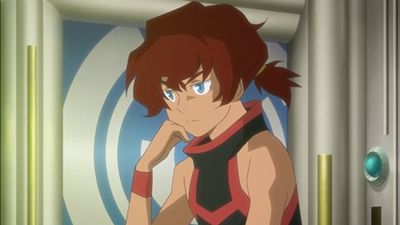 #9 - Xeno and Lilith
Season 2 - Episode 9 - Aired Dec 6, 2015
Lilith reveals her true power in order to save Xeno and Yuma.
55 votes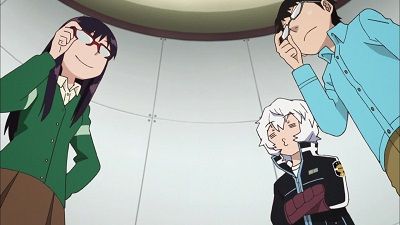 #10 - To the Future
Season 1 - Episode 16 - Aired Feb 8, 2015
Yuichi Jin and the Arashiyama Unit repel the enemy. Receiving news of their elite squad's defeat, the Border Agency's headquarters starts to get nervous.
61 votes
Writers: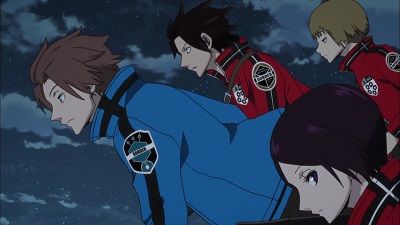 #11 - Miwa Corps
Season 1 - Episode 14 - Aired Jan 18, 2015
The battle between the A-Rank attack unit and Yuichi Jin begins to rage. In the face of top-level agents, Yuichi tries to turn it into a test of endurance. But just as Shiro Kikuchihara gets by him, Yuichi's Black Trigger goes off!
59 votes
Writers: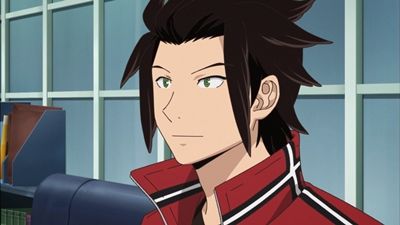 #12 - Sharpened Fangs
Season 2 - Episode 18 - Aired Feb 14, 2016
Tamakoma-2 starts individual training in preparation for the B-Rank rank wars. Osamu visits Arashiyama for shooter training. Chika meets a young boy during group sniper training. Yuma meets Kageura, an agent that No. 4 attacker Murakami has never beaten.
52 votes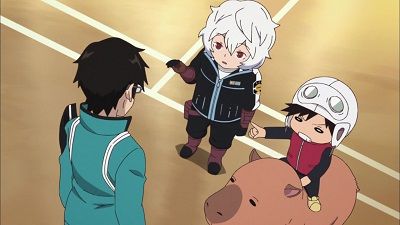 #13 - Ranking Battle! Midorikawa Jun's Strategy
Season 1 - Episode 19 - Aired Mar 1, 2015
Osamu doesn't know how to deal with his new reputation as "the guy who tied with Soya Kazama". He is soon challenged by one of his fellow agents to a Rank War.
64 votes
Writers: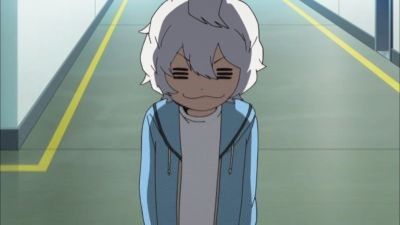 #14 - To the Future
Season 2 - Episode 25 - Aired Apr 3, 2016
Osamu continues to try to improve himself, Chika confronts her faults, and Yuma has faith in them. Mikumo Squad's losses in the B-Rank Rank Wars motivate them further. As a new Neighbor invasion of Border HQ begins, can they open a path to the future?
59 votes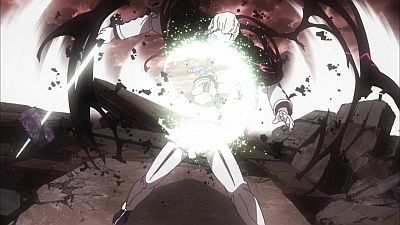 #15 - A Fierce Showdown! The Fight of the Best
Season 1 - Episode 34 - Aired Jun 14, 2015
Skillfully using Red Bullet, a Trigger for advanced users, Miwa proves himself the equal of Hyrein. Facing defeat at the hands of Viza's Organon, Yuma recalls what his father taught him. Taking Osamu's words to heart, he commits to a risky plan!
67 votes
Writers: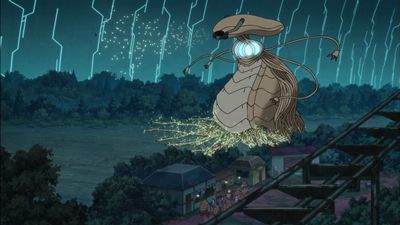 #16 - A Reversed Future
Season 2 - Episode 15 - Aired Jan 24, 2016
Xeno's hand cuts thin air, and monster Gieve takes in Lilith and takes on a grotesque form.
52 votes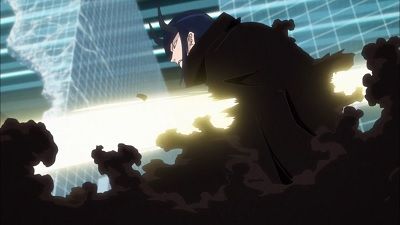 #17 - Mikumo Osamu's Consciousness
Season 1 - Episode 31 - Aired May 24, 2015
Hyrein's attack turns Chika into a cube. Osamu blames himself, but is inspired by his fellow Border agents to race for Border HQ in an attempt to save Chika
64 votes
Writers: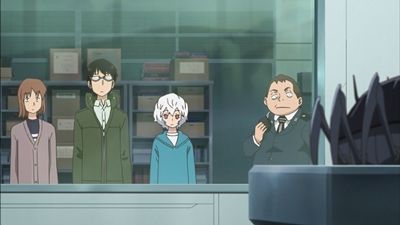 #18 - No.1 Shooter Ninomiya Masaki
Season 2 - Episode 17 - Aired Feb 7, 2016
Aftokrator's Black Trigger user, Enedora, is alive! Enedora sheds new light on the Large Scale Invasion and the reason that Chika was targeted. Meanwhile, B-Rank No. 1 team leader Ninomiya approaches Osamu and Chika. Osamu makes a tough decision.
54 votes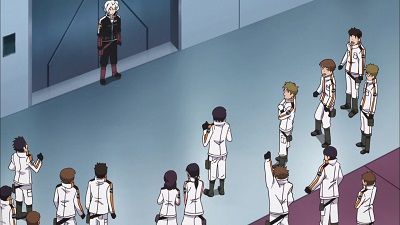 #19 - Border Official Enlistment
Season 1 - Episode 17 - Aired Feb 15, 2015
The day of Yuma and Chika's initiation into the Border Agency arrives. Osamu nervously stands by in support, while they draw the scrutiny of their new peers. At that time,
64 votes
Writers: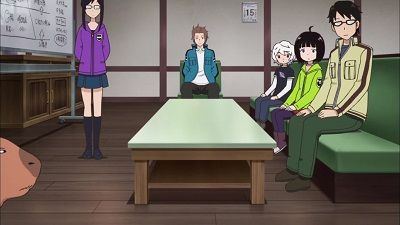 #20 - A-Rank Agents of Tamakoma
Season 1 - Episode 12 - Aired Dec 28, 2014
Osamu, Yuma and Chika set their sights on joining the expeditionary force. First, they'll need to win a tournament called the Rank Wars.
63 votes
Writers: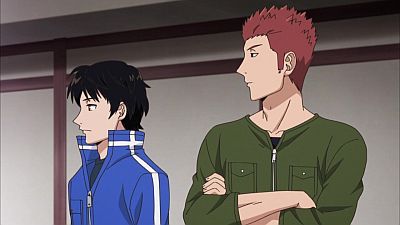 #21 - Fugitives From Another World
Season 2 - Episode 1 - Aired Oct 11, 2015
Unknown Trion soldiers show up at Border HQ. Jin and Tachikawa take them on.
60 votes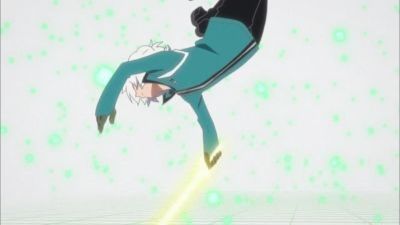 #22 - An Evolving Mikumo Squad
Season 2 - Episode 24 - Aired Mar 27, 2016
After the Rank Wars against the B-Rank upper tier squads, Mikumo Squad tries to up their game. Yuzuru gives Chika an idea for overcoming her weaknesses, and Osamu gathers information about Hyuse, while an A-Rank Team leader tries to headhunt Yuma.
55 votes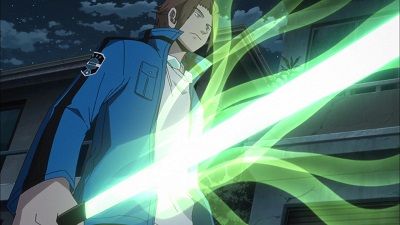 #23 - Black Trigger Wind Blade
Season 1 - Episode 15 - Aired Jan 25, 2015
Yuichi finally reveals his "Wind Blade" technique with the Black Trigger. As his battle with A-Rank vets Kei and Soya reaches its climax, the Arashiyama Unit shows up in support and clashes with the Miwa Unit. Who will emerge victorious?!
62 votes
Writers: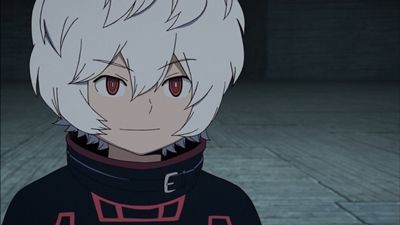 #24 - The Two Black Triggers
Season 2 - Episode 11 - Aired Dec 20, 2015
Zeno and Chika find Osamu, while Yuma continues his fight against Giev. He struggles against Giev and Charon's skillful coordination, so similar to what he had with Replica. At the same time, a new Trion soldier threatens Osamu, Chika and Xeno.
54 votes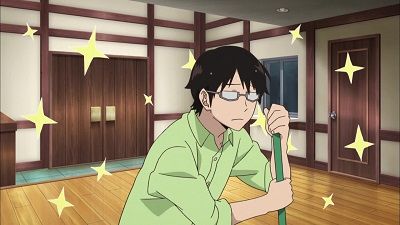 #25 - Border Top Team
Season 1 - Episode 13 - Aired Jan 11, 2015
Yuichi and Yuma join forces...while Commander Masamune begins to fear the power gathering in the Tamakoma Branch.
62 votes
Writers: