The BEST Episodes of The Weekenders
Every episode ever - ranked by fan votes!
Last Updated: Jun 16, 2020
The Weekenders is a original Disney Channel show which focuses on a group of hardcore friends named Tino, Lor, Carver and Tish who spend their weekends trying to have as much fun as possible. While sometimes their weekends are far from what they plan, they usually manage to work together with the help of some advice from Tino's mother, and things usually work out in the end.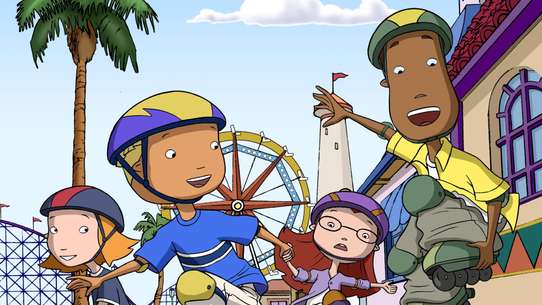 #1 - Dead Ringer
Season 1 - Episode 15 - Aired May 6, 2000
Every year each student in Bahia Bay has to compete in a sport at the Bahia Bay Park for a picnic. Everyone is excited except for Tino, becuase Tino usually signs up for Chess, but this year chess wasn't avaibale. So, Tino and the rest of the gang try and find a sport that Tino's good at. Will they manage to find a sport that Tino will be able to participate in without humiliating himself, or will they run out of time forcing Tino to miss out on the event entirely?
2 votes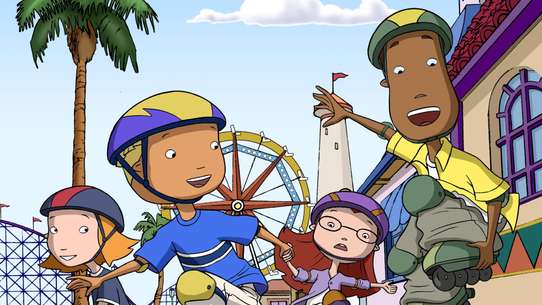 #2 - Carver the Terrible
Season 1 - Episode 16 - Aired May 6, 2000
During a game of soccer, Carver accidentally trips one of the toughest people at his school. However, all the others who saw it occur begin to respect him out of fear due to their belief that he tripped the bully on purpose. Carver's friends know that he didn't do it, but will they manage to convince Carver to tell the truth before he pays a heavy price for his lies, or will Carver continue to exploit the situation to his advantage, despite knowing that it's wrong?
2 votes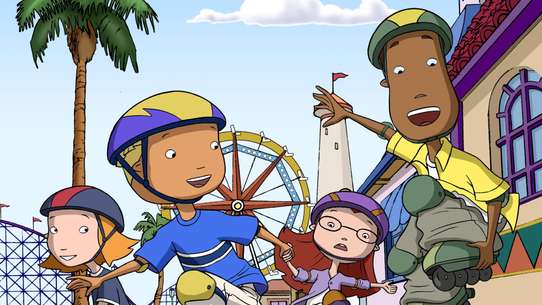 #3 - Murph
Season 2 - Episode 15 - Aired Feb 3, 2001
Tino can't understand why everyone likes him except for one guy, Murph. Can Tino manage to convince Murph to like him so that he doesn't feel disliked or is Murph just too indifferent to care?
1 votes
Writers:
Heather Lombard, Evan Gore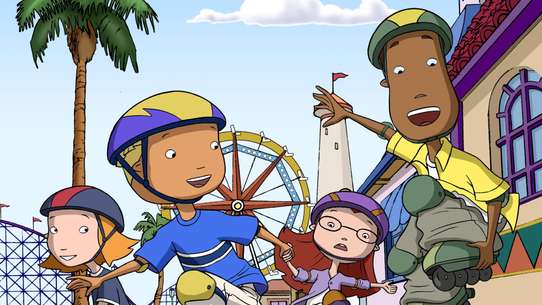 #4 - My Punky Valentine
Season 2 - Episode 17 - Aired Feb 10, 2001
Tino gets a crush on a punk girl so he turns into a punk himself to try and impress her, but it doesn't seem to work. The others, who don't approve of his crush, try and get him to like several other girls, but will Tino be able to get the girl he really loves despite his friends' objections?
2 votes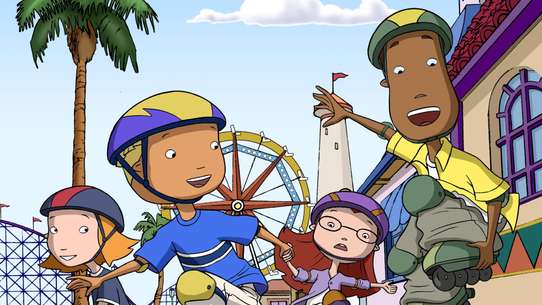 Season 1 - Episode 7 - Aired Mar 18, 2000
Tino tries to tutor a hopeless Lor for a history test that she absolutely has to pass. However, the other friends are caught between attending an event or helping their friend. Will they choose to help Lor pass the Civil War test or will they ignore their friendship and go to the event despite Lor's desperate situation?
3 votes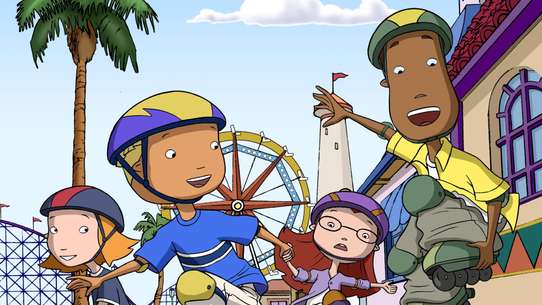 #6 - Sitters
Season 1 - Episode 10 - Aired Mar 25, 2000
When Carver lies in order to try to be more popular, the gang finds themselves facing impossible odds because they must convince their favorite band, Chum Bukkit, to dedicate a song to them at their next concert.
3 votes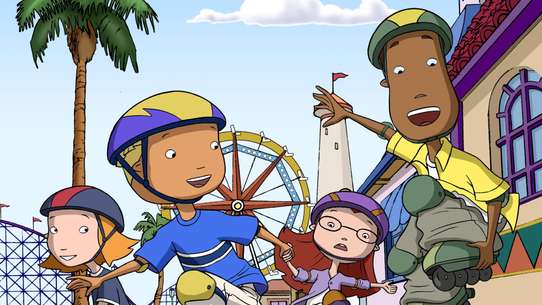 #7 - Super Kids
Season 2 - Episode 7 - Aired Nov 4, 2000
Carver's parents decide he isn't goal orientated, so they force him to attend 12-year-old super-achiever Tripp Nickerson's motivational seminar and the others decide to tag along to get the free donuts. Tripp's seminar gets the kids thinking that maybe they don't achieve enough, so they each work on their own separate goals, but will they be happy with their endeavors or will they realize there is more to life than achieving things?
2 votes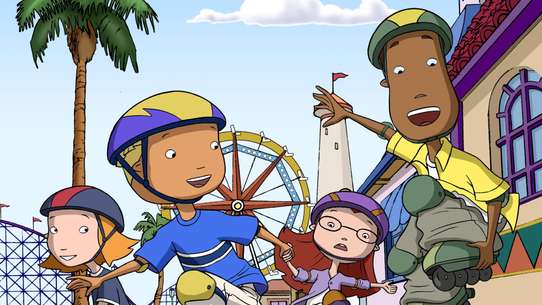 #8 - Throwing Carver
Season 1 - Episode 6 - Aired Mar 11, 2000
Carver can't bring himself to tell Tish her sculpture of him is terrible because he doesn't want to offend his friend, but he doesn't want the sculpture to be used either. Will he be able to find a method of informing Tish without hurting her feelings?
3 votes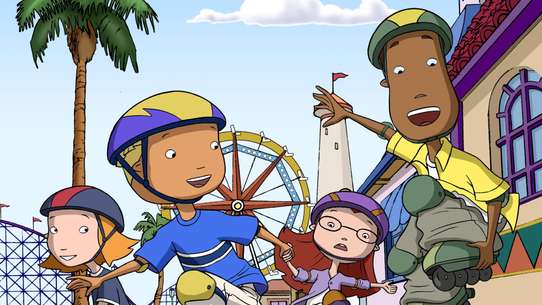 #9 - To Be or Not to Be
Season 1 - Episode 8 - Aired Mar 18, 2000
Tish is very excited because she has recently managed to get a role in a very good play, though her role is somewhat humiliating and her friends merely laugh at her. She decides to disregard her friends for the weekend and associate herself with her adult colleagues on the set of the play. Will Tino, Carver and Lor manage to find a way to make up for their behavior before it's too late?
3 votes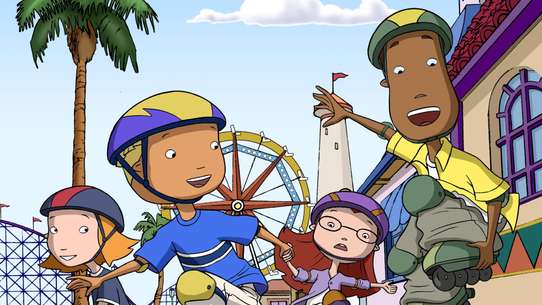 #10 - Band
Season 1 - Episode 9 - Aired Mar 25, 2000
The kids help Carver baby-sit his brother Todd, but they also do not want to ruin their weekend. They decide to take turns baby-sitting Todd in order to permit everyone to have some free time during the weekend, but will they be able to handle this terrible toddler, or will their weekend be ruined?
3 votes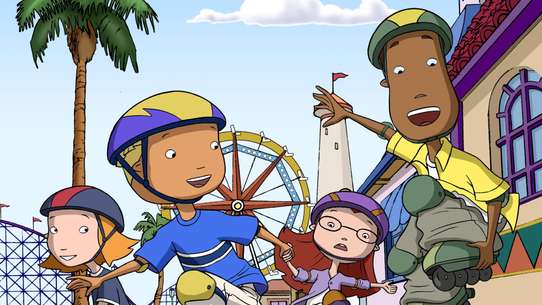 #11 - Grow Up
Season 1 - Episode 2 - Aired Feb 26, 2000
After playing on a Jumping Jamboree, Tino is the laughing stock of his mom's Vernal Equinox party. So he decides to act more adult, by starting his own internet company, and wearing suits.
10 votes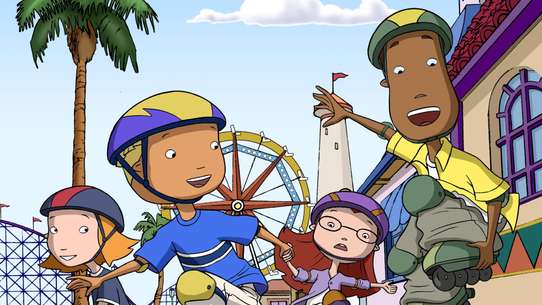 #12 - Shoes of Destiny
Season 1 - Episode 3 - Aired Mar 4, 2000
Carver has always wanted to be popular, though despite his best attempts, he could never manage to be noticed. The gang decides to help Carver study Brie and Colby, two of the popular kids, in order to help Carver be more like them, in hopes that it will improve his chances of becoming popular.
10 votes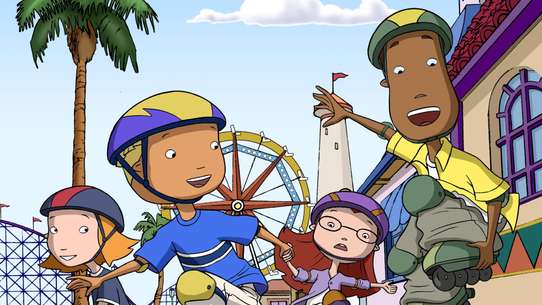 #13 - The Perfect Weekend
Season 1 - Episode 5 - Aired Mar 11, 2000
Tino has the perfect weekend planned out, but the others disagree with his plan. His friends are pivotal for his plan to work, but will he be able to convince them to go along with his idea?
5 votes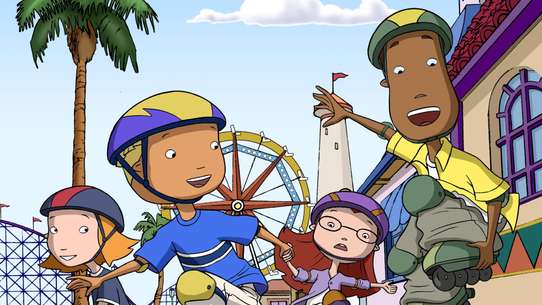 #14 - The New Girl
Season 1 - Episode 12 - Aired Apr 1, 2000
Tish's mom hangs out with the kids to be more American which makes Tish uncomfortable while her friends believe their weekend won't be enjoyable due to Tish's mom, but will the weekend turn out to be something they didn't expect?
2 votes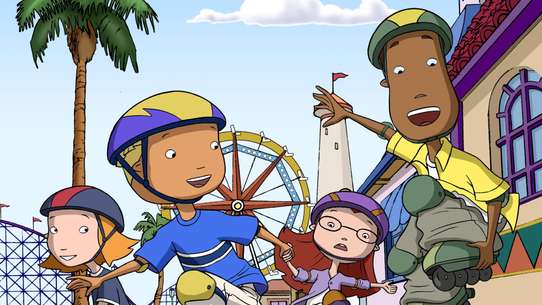 #15 - Party Planning
Season 1 - Episode 13 - Aired Apr 22, 2000
A big party is coming up that is going to be the first boy/girl party that the friends have ever attended. Tino and Carver ask Lor and Tish for help, but in the end will they even know how to react? As the day of the party grows near, they all plan to be fully prepared, but will they be able to associate with the opposite gender at the party without messing things up?
2 votes
Writers:
Dan O'Connor, Steve Atinsky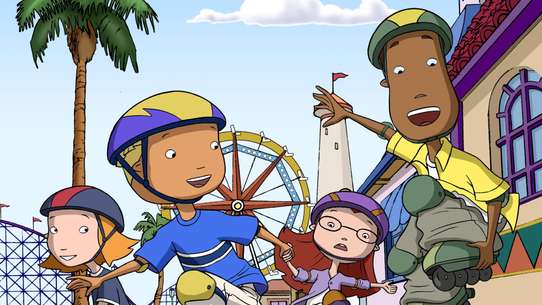 #16 - The Tradition
Season 2 - Episode 2 - Aired Sep 9, 2000
Tish's parents want her to participate in Momatuche, a ceremony from the old country. Tish wants nothing to do with the tradition until she realises how much it means to her family, but will she be able to perform in the ceremony in accordance to tradition?
1 votes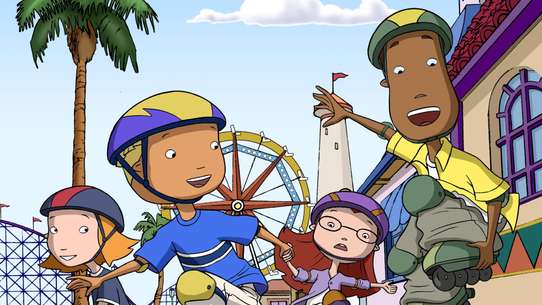 #17 - The Invited
Season 2 - Episode 5 - Aired Sep 16, 2000
Tino and Tish get invited to a Costume Party and they don't want to tell Lor and Carver that they were note invited. However, Carver and Lor were invited to that same party, though they try not to tell Tino and Tish that they weren't invited. As the day of the party goes near, will the friends be able to resolve their conflict?
1 votes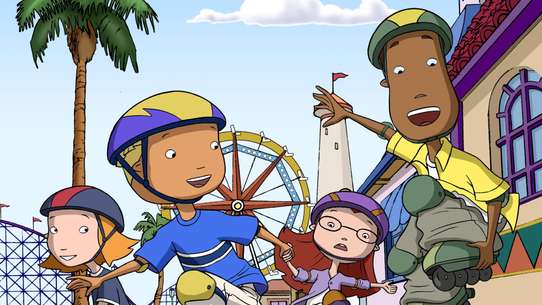 #18 - Talent Show
Season 4 - Episode 2 - Aired Feb 7, 2003
Lor and Tish try out for the annual talent show, though they usually end up embarrassing themselves in their performance. Lor is forced into it by a teacher to help her "people skills", though it is Tish who really wants to get into the show. Unfortunately, Lor passes the audition and Tish doesn't. Tish gets jealous and refuses to help Lor. Will Lor be able to do a good job in the talent show without her friend's support?
1 votes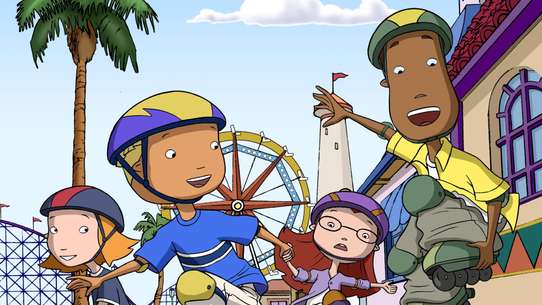 #19 - Penny McQuarrie
Season 4 - Episode 16 - Aired Nov 21, 2003
Lor's brother Kirk goes out with Carver's sister Penny, and Lor and Carver are having problems dealing with it. Will Carver and Lor be able to resolve the problem in a manner that doesn't ruin their sibling's weekend, or will they even handle the crisis in an appropriate manner?
1 votes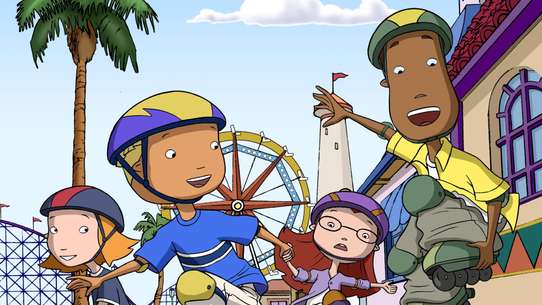 #20 - Crush Test Dummies
Season 1 - Episode 1 - Aired Feb 26, 2000
Lor needs Carver's advice on clothes when she develops a crush on Thompson Oberman, but when Carven mistakes "I need Carver. I have to make him love me" for her having a crush on him, Carver and Tino avoid Tish and Lor at all costs.
23 votes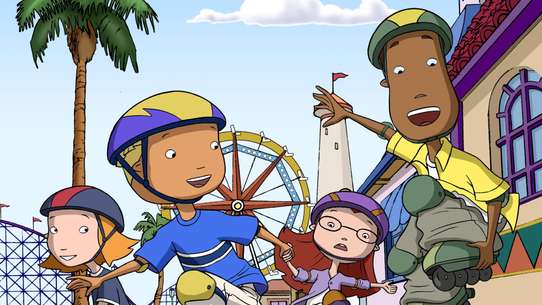 #21 - Sense and Sensitivity
Season 1 - Episode 4 - Aired Mar 4, 2000
Having made her friends angry at her for the last time, Lor vows to be sensitive for their every need. However, will her friends, family and even herself like the new her?
6 votes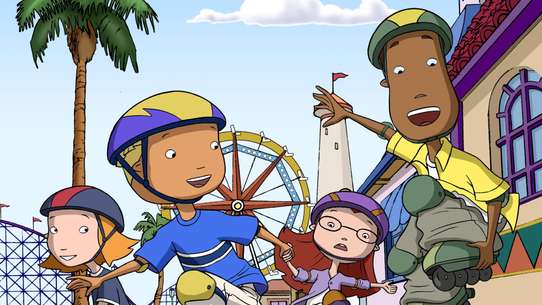 #22 - Makeover
Season 1 - Episode 11 - Aired Apr 1, 2000
Lor has had feelings for Thompson for quite some time, though she's nervous about the way she looks and she believes that Thompson won't find her attractive. She decides to let Christie and Candie give her a makeover, though will Thompson like her new look, despite the fact that she didn't even know how he felt about her old look?
3 votes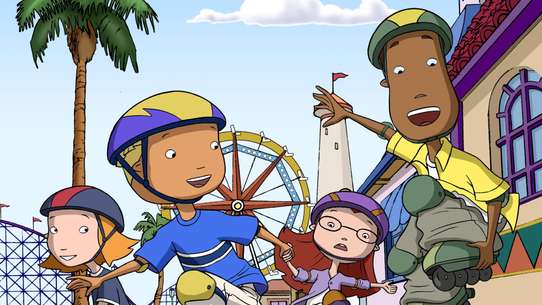 #23 - Crushin' Roulette
Season 3 - Episode 1 - Aired Sep 9, 2001
Tish is upset because everyone else has a crush except her, so she decides the others should survey people around the town and decide who she should have a crush on.
2 votes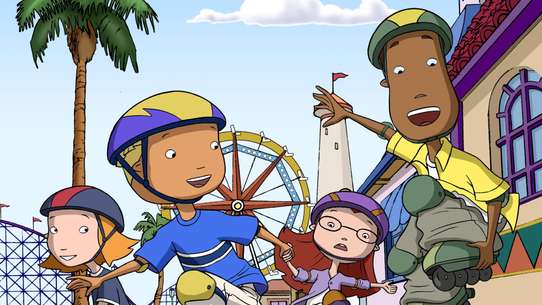 #24 - Each To His Own
Season 2 - Episode 3 - Aired Sep 16, 2000
Since the friends missed their previous weekend plans due to external circumstances, they decide to find ways to spend the weekend this time. However, they all come up with different things that would be cool. To remedy the problem, they all agree to go to everyone's event to make it fair, but will they be able to enjoy the weekend through doing such?
2 votes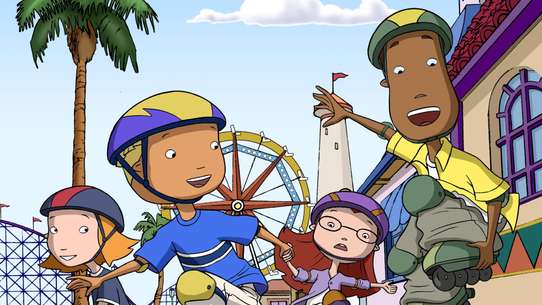 #25 - Pudding Ball
Season 1 - Episode 14 - Aired Apr 22, 2000
The kids compete against each other in a pudding ball tournament. Tino and Tish team up against Carver and Lor, but will they be able to enjoy themselves despite the fierce competition?
2 votes