The BEST Episodes of As Told By Ginger
Every episode ever - ranked by fan votes!
Last Updated: Jun 1, 2020
As Told by Ginger focuses on middle schooler Ginger Foutley who, with her friends, tries to become more than a social geek.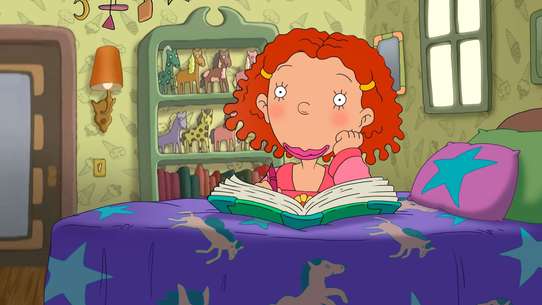 #1 - Deja Who?
Season 1 - Episode 15 - Aired Nov 11, 2001
When the senator's son is wanting to come and be a student at Lucky Junior High, Courtney sprints up her hand for the chance to show him around and be his guide. Once Courtney is given the nod to be allowed, she comes down with an awful cold called lobsterface, because she ate lobster, and the only person that can replace her is Ginger. Ginger wears all Courtney's clothes and act's like Courtney, until, she realizes how much of a snob she's been. Ginger rights a wrong and decides to be herself. Hoodsey comes down with a case of amnesia, and Carl tries to help him remember things that they used to do together.
1 votes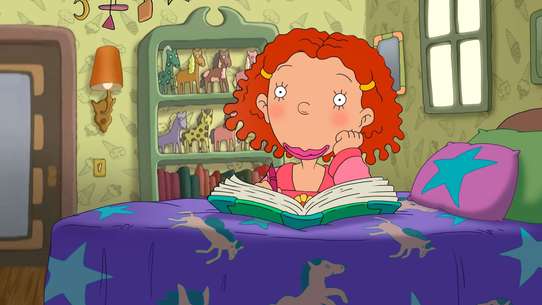 #2 - Piece of My Heart
Season 1 - Episode 17 - Aired Feb 13, 2002
The Sadie Hawkins dance is coming up and Ginger has trouble finding a date. Carl goes to great lengths to save a cow in need of a heart transplant.
1 votes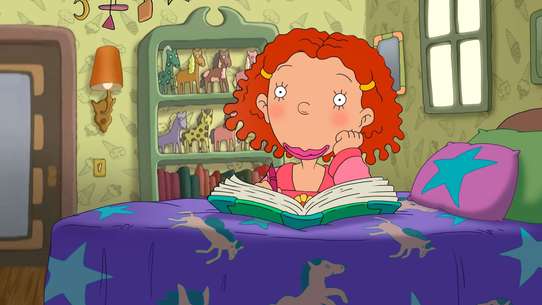 #3 - An Even Steven Holiday Special
Season 1 - Episode 16 - Aired Feb 14, 2002
While trying to celebrate both Christmas and Hanukkah Ginger loses her holiday cheer. Hoodsey tries to prove to Carl that there is a Santa Claus.
1 votes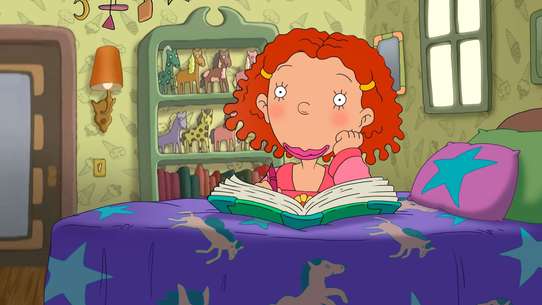 #4 - Ten Chairs
Season 3 - Episode 14 - Aired Nov 24, 2004
There are ten chairs at Ginger's Thanksgiving table, and she's thinking of adding an extra one for her dad.
1 votes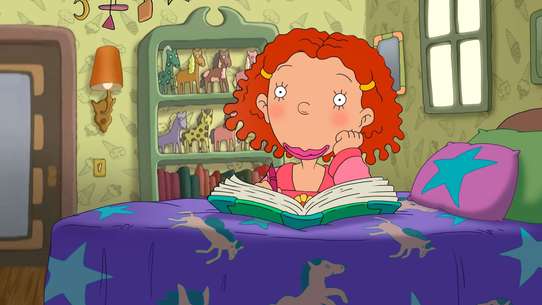 #5 - Blizzard Conditions
Season 1 - Episode 14 - Aired Apr 22, 2001
A severe snowstorm causes Courtney, Blake, and Winston to get trapped in their limousine, to be rescued by Ginger, Dodie, and Macie and brought to Ginger's house to get warm - only for the unfrozen food and the firewood to run out and the power be off so they can't cook anything. Carl and Hoodsey take care of their dentist's dog in exchange for a cuspidor (a fancy word for "something you spit into").
1 votes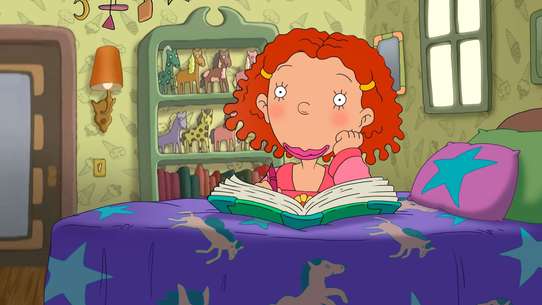 #6 - The Wedding Frame
Season 3 - Episode 15 - Aired Nov 28, 2003
Dr. Dave's mother objects to his marrying Lois and tries her best to put a hitch in their getting hitched. Meanwhile, Carl searches high and low for his missing pooch, and Ginger thinks about how her life is going to turn out.
1 votes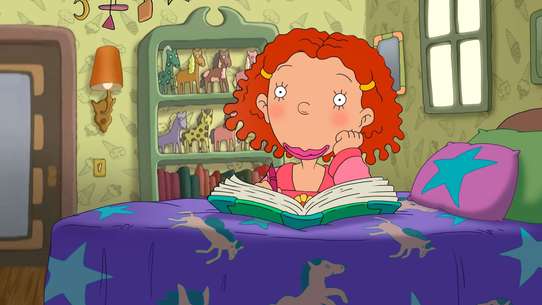 #7 - Heat Lightning
Season 3 - Episode 6 - Aired Jun 27, 2004
Ginger returns to Camp Caprice, this time as a cabin leader, but she thinks that the reason that she feels that she and Darren seem to be separating might have something to do with Sasha...who asks her to meet him while they're at camp; Dr. Dave moves in Lois while his condominium is being fumigated, which is not a good thing when he realizes he had made plans for his mother to come over for a few days.
5 votes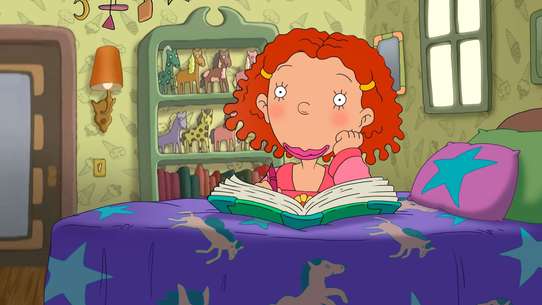 #8 - Come Back Little Seal Girl
Season 1 - Episode 12 - Aired Feb 25, 2001
When Ginger and Dodie feel that a talent show act based on "The Little Seal Girl" is a little juvenile, Macie decides to do a solo. Carl comes face-to-palm with a mummified hand of Mrs. Gordon's that supposedly has a curse.
5 votes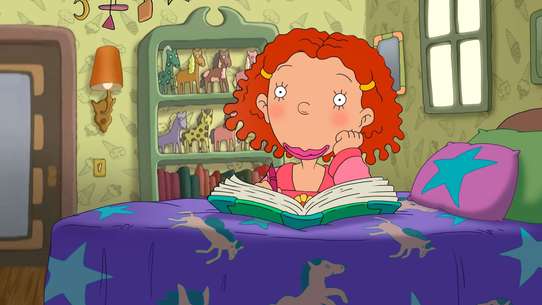 #9 - Cry Wolf
Season 1 - Episode 8 - Aired Dec 13, 2000
When Miranda convinces Dodie that Courtney is Ginger's new best friend, Dodie reveals Ginger's secret that her mom won't let her shave her legs, and Miranda uses it to blackmail Ginger. Carl, with a little help from a teacher's toupee, transforms into a "wolf boy".
6 votes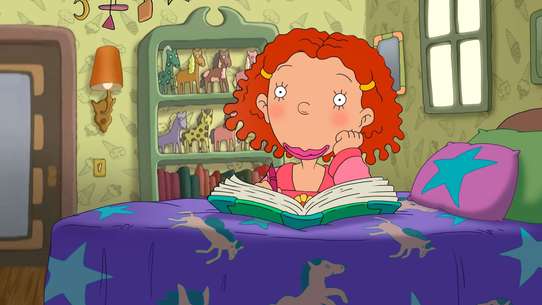 #10 - Dodie's Big Break
Season 3 - Episode 12 - Aired Nov 14, 2003
Dodie becomes a cheerleader- or at least tries to, however, after discouragement from the Cheerleader Coach, she decides that there might be an easier way to go about becoming a cheerleader... Meanwhile Carl goes with the real estate business with Bob.
6 votes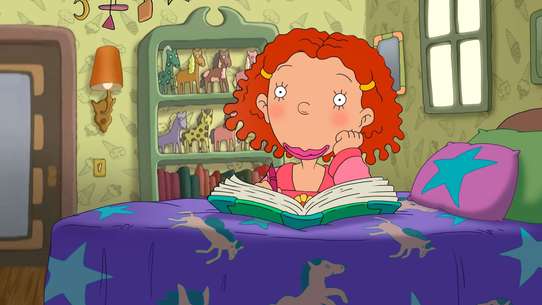 #11 - Ms. Foutley's Boys
Season 2 - Episode 10 - Aired Apr 7, 2002
Lois's dealings with Carl may prove to be good experience when she has to deal with her date's three kids. Ginger doesn't like them at all!
5 votes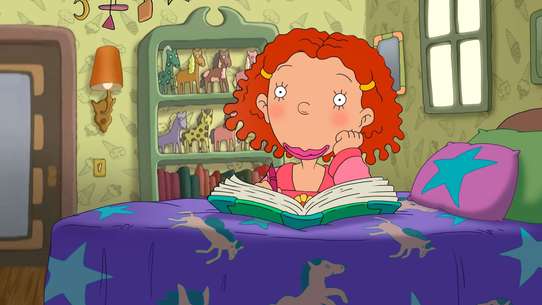 #12 - The Easter Ham
Season 3 - Episode 3 - Aired Apr 11, 2004
Mrs Foulty and Mrs Bishop fight over the last ham and Mrs Bishop ends up having a medical injury, she decides to cut out the main factor of stress in her life - the foutleys. This making him friendless and reducing sales so he decides to recruit his man. Dodie gets mad at everyone as she is not going to Darrens party which Ginger is sorting out. Just as Dr.Dave tells Mrs Bishop she doesn't need to worry about stress anymore ginger and friends break Dodie out.
4 votes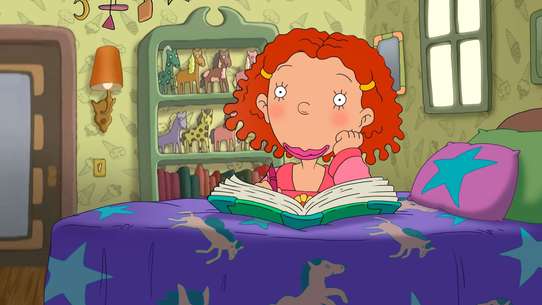 #13 - Detention
Season 3 - Episode 9 - Aired Oct 31, 2003
Ginger gets Saturday detention as she sleeps in Ms.Zorski's class (as seen in Stuff'll kill ya) but she has to go to Darren's game. So, she disguises Dodie as her, knowing that Darren sees through the disguise. Will Ginger run to apologize to him before it's too late??! And what'll happen when one of the cheerleaders starts to chat with Darren? Meanwhile Carl and Hoodsey go in the coffee business with Blake Gripling.
4 votes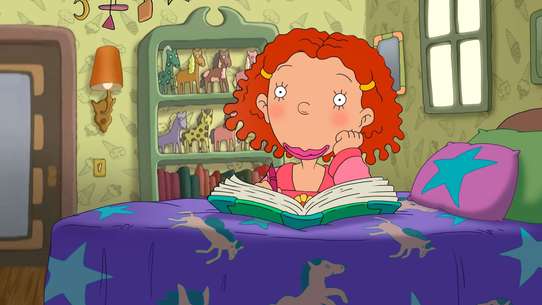 #14 - A Lesson in Tightropes
Season 3 - Episode 11 - Aired Nov 11, 2003
There had been a bit of tension between Darren and Ginger, and when Darren tells Ginger it's over, she doesn't take it too well. On top of losing her boyfriend, she suffers an appendix rupture, which causes worry in the family. When Jonas shows up to support Ginger, Carl fears Lois will dump Dr. Dave and go back to his father.
6 votes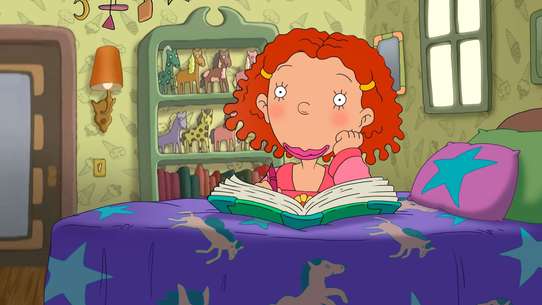 #15 - Driven To Extremes
Season 2 - Episode 19 - Aired Jun 19, 2004
Ginger tries to stop her friends from getting revenge on a tough substitute teacher. Carl and Hoodsey try to teach Mr. Licorice how to ride a motorcycle so they can enter him in a pet show.
5 votes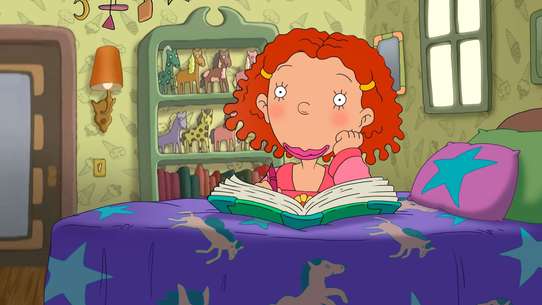 #16 - Kiss and Make Up
Season 1 - Episode 10 - Aired Jan 28, 2001
When Lois forbids Ginger from wearing makeup to school picture day, the girls decide to create "fake-up". Carl's ride with the trash collector results in an unexpected prize - Blake's baby blanket.
8 votes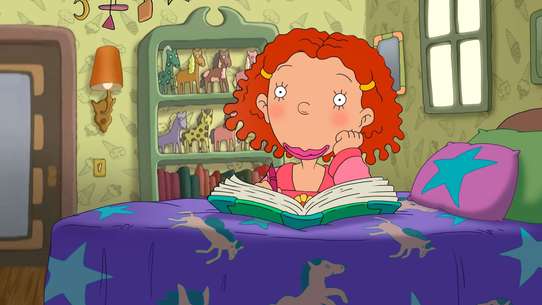 #17 - I Spy a Witch
Season 1 - Episode 13 - Aired Oct 26, 2001
Ginger, Dodie and Macie try out for a play, and all make it. Miranda was jealous that Ginger got the part she wanted (which was the part of Goody Webster), and blames Ginger for something that she did to get Ginger kicked out of the play, but later admits she did it during the play (Ginger had a picture of her doing it, courtesy of Carl). Carl brings back to life an old friend, Maude, for joke tips.
7 votes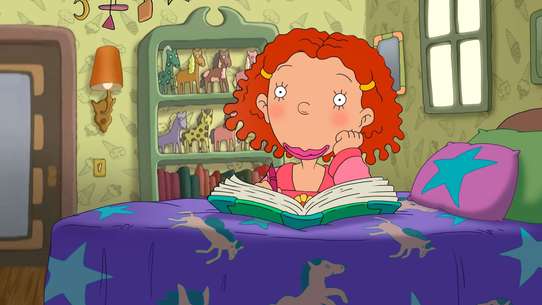 #18 - No Turning Back (aka Butterflies Are Free)
Season 3 - Episode 5 - Aired Jun 11, 2004
Ginger fears that she and her friends will become strangers when they have none of the same classes in high school. She has been asked to speak at her graduation. She has a talk with her father, who gives her a new insite on change. Meanwhile, her mother get's ready for her wedding, and Carl and Hoodsie get ready for their entrance to Lucky Jr. High. They have to get rid of something from their past to put in a time capsil. Carl gives up his petrified eyeball. When he starts to have nightmares about growing up too fast, he digs up the eyeball.
5 votes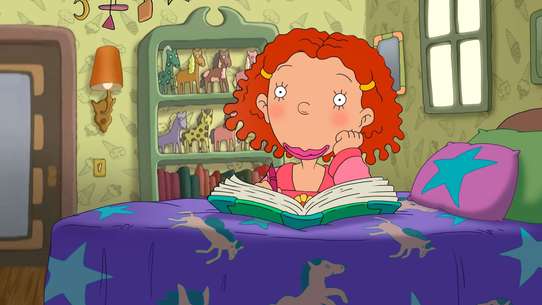 #19 - Never Can Say Goodbye
Season 2 - Episode 1 - Aired Feb 14, 2002
Darren wins Miranda's heart but is in danger of losing Ginger as a friend. Brandon asks Carl to recapture his pet monkey.
13 votes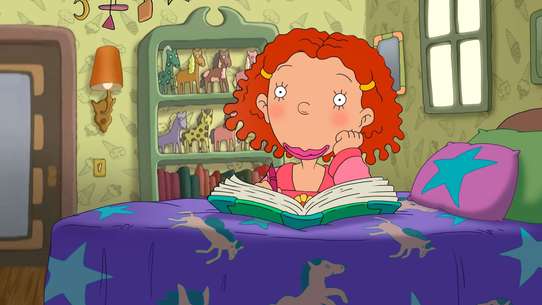 #20 - April Fools
Season 2 - Episode 11 - Aired Apr 1, 2002
Dodie and Ginger battle it out to be the ultimate prankster on "April Fools" day. But, the question is... who wins? Carl and Hoodsey promise to give back Blake his tonsils, but the next thing you know, they're gone!
8 votes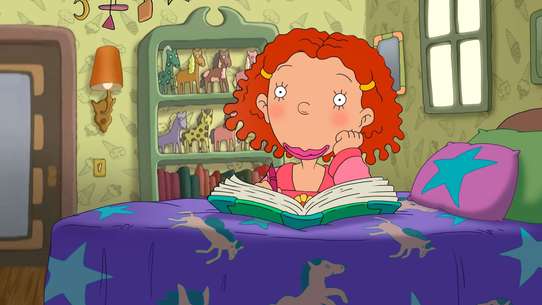 #21 - The 'A' Ticket
Season 1 - Episode 11 - Aired Feb 18, 2001
Ginger and Ian are made lab partners in chemistry class, but when Ian seems interested in Ginger, is he interested in her as a person or her as a way to keep a "B" average and his spot on the soccer team? Carl, Hoodsey, and Brandon audition for a glockenspiel solo in front of the town eccentric.
9 votes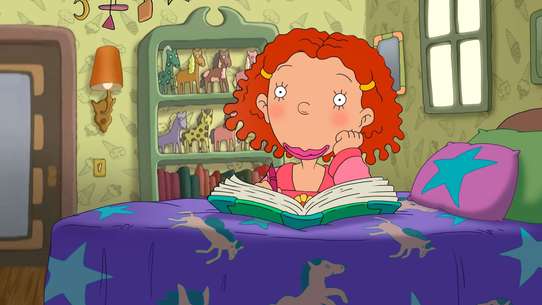 #22 - Ginger's Solo
Season 2 - Episode 15 - Aired May 5, 2002
Ginger joins the marching band hoping to run into her summer crush. Carl and Hoodsey try to make money being psychics.
5 votes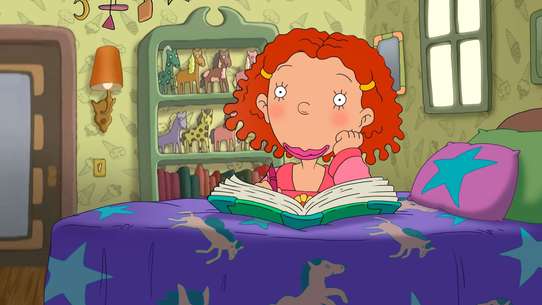 #23 - The Summer of Camp Caprice
Season 1 - Episode 18 - Aired Jul 7, 2001
Ginger, Dodie, and Macie spend yet another summer at Camp Caprice, where they have some unexpected company - Courtney, who decides that Miranda's comment about how she wouldn't last very long without "high maintenance" needs to be proven otherwise - and Ginger meets a boy she has some serious feelings about (and who feels the same about her). Across the lake, Darren and Miranda attend Spengler Military Academy, where they're under the command of Miranda's father - who treats Miranda like any other "private". Carl and Hoodsey go into the house cleaning business as a front for searching for the dognapper who Carl thinks may have stolen his dog Monster years ago.
2 votes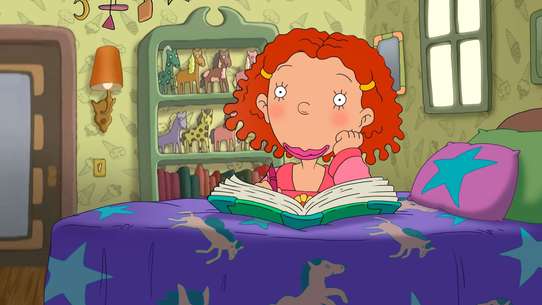 #24 - Love with a Proper Transfer Student
Season 2 - Episode 12 - Aired Apr 14, 2002
It's Ginger vs. Dodie again - this time for the attentions of a new student. The war is going on between them because Ginger got the lead in a play, and Dodie wanted it. Who will win the battle? Carl and Hoodsey get involved as well... by making love potions!
7 votes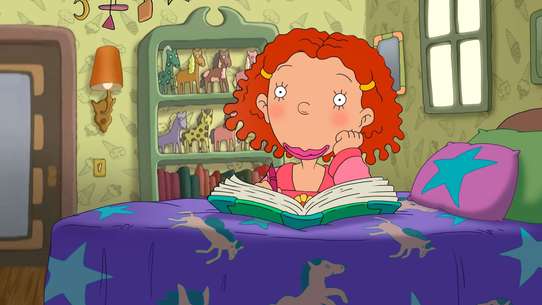 #25 - Sibling Revile-ry
Season 2 - Episode 6 - Aired Mar 10, 2002
Ginger's new program for troubled youths has its first member - Carl! He gets teamed up with a boy that was in a military academy, and he is miserable! After awhile, Principal Milty gets sick of the program because of he won't torment anyone anymore, so Ginger ends the program.
6 votes