The Best Episodes of The Sarah Silverman Program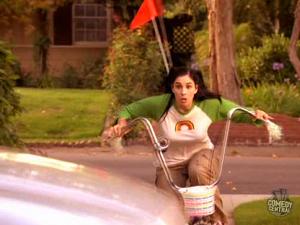 #1 - Patriot Tact 8.67
Season 2 - Episode 10
Sarah defends our freedom by running over anyone with a beard.
Directors: Dan Sterling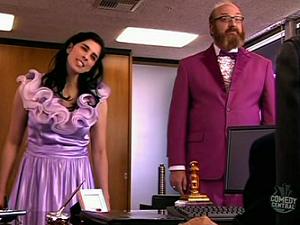 #2 - High, It's Sarah 8.33
Season 2 - Episode 7
Sarah gets high for the first time, and leaves herself a voicemail imploring herself to treat her stoned thoughts seriously, and to act on them. Jay has a problem with nocturnal emission.
Directors: Wayne McClammy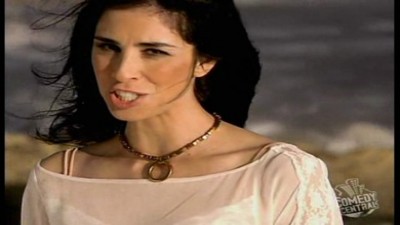 #3 - Batteries 8.31
Season 1 - Episode 6
Sarah searches for AA batteries so that she can use her remote to turn off a television benefit for needy children. While on her search, Sarah loses a farting contest and has a sexual encounter with God.
Directors: Rob Schrab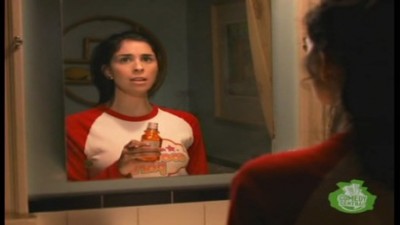 #4 - Officer Jay 8.27
Season 1 - Episode 1
Sarah gets arrested for drinking (cough syrup) and driving. After she is released from jail Sarah discovers the attraction between her sister Laura and the arresting officer. Meanwhile Brian tries to convince his partner Steve that he is bisexual.
Directors: Rob Schrab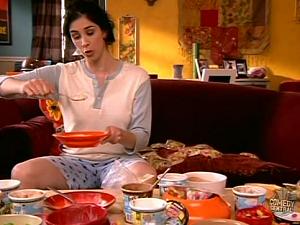 #5 - Pee 8.25
Season 2 - Episode 11
Sarah has a problem with bedwetting. Well, Actually she's quite good at it.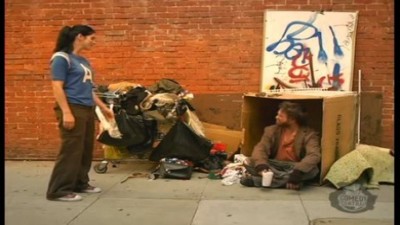 #6 - Humanitarian of the Year 8.25
Season 1 - Episode 2
Sarah invites a homeless man into her home to prove she is a caring person. Meanwhile Brian learns karate, but fails to use it in dire straits.
Directors: Rob Schrab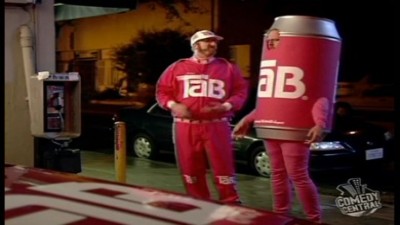 #7 - Muffin' Man 8.14
Season 1 - Episode 5
Sarah tries to explore her own sexuality. Meanwhile Brain and Steve bicker over a soft drink.
Directors: Steven Tsuchida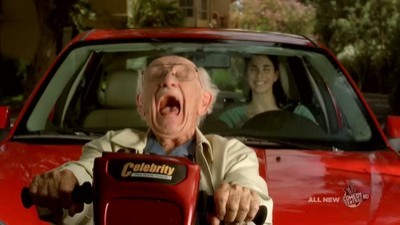 #8 - Wowschwitz 8.10
Season 3 - Episode 10
Laura and Sarah mount dueling Holocaust memorials.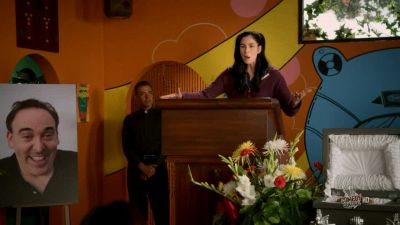 #9 - A Slip Slope 7.90
Season 3 - Episode 3
Sarah sues "Home Alone", the movie, for influencing her to accidentally murder her new neighbor. Her eloquent case about the dangerous influence of entertainment leads her to the position of official censor of Valley Village television. Brian seeks revenge on a bird who repeatedly shits on his head.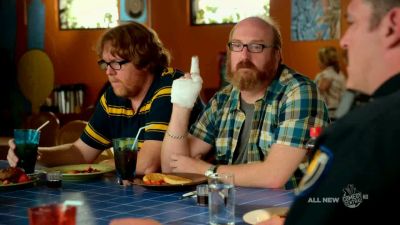 #10 - Smellin' of Troy 7.88
Season 3 - Episode 5
Sarah reconnects with her childhood imaginary friend, Troy, who lures into a life of sex and drugs. After Brian refuses to let Steve play in his band, Steve creates a song that mocks Brian, and gains immense popularity on the internet.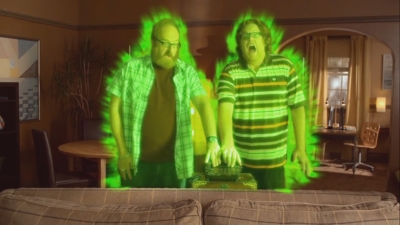 #11 - A Fairly Attractive Mind 7.86
Season 3 - Episode 6
Sarah has the mistaken epiphany that she is retarded, and tries to use her disability to inspire people. Brian and Steve accidentally bump heads while trying to pick up a magical dragon phone and switch bodies.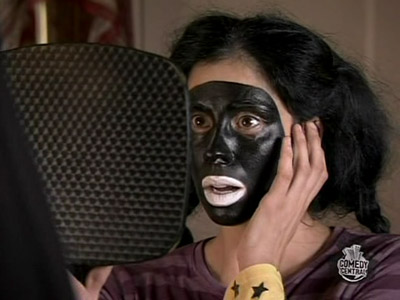 #12 - Face Wars 7.83
Season 2 - Episode 3
Sarah strongly believes that it is much easier to be a black person in America than it is to be a Jewish person. To prove her point she decides to become black for a day. Meanwhile, Brian and Steve get carried away smoking medical marijuana.
Directors: Liam Lynch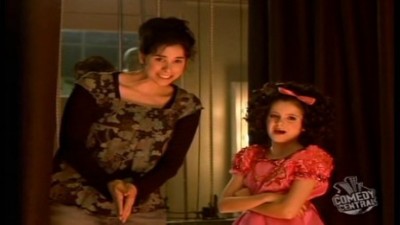 #13 - Not Without My Daughter 7.81
Season 1 - Episode 4
Sarah becomes an adviser to a local beauty-pageant contestant. She encourages a young girl to enter the pageant in order to fulfill her own childhood dreams. Meanwhile, Steve's behavior in a police car result in unforeseen consequences.
Directors: Rob Schrab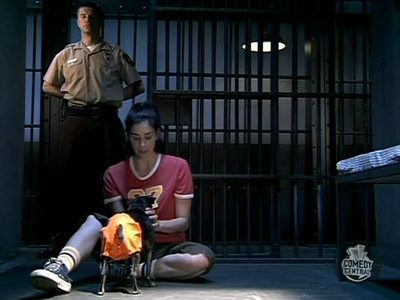 #14 - Joan of Arf 7.75
Season 2 - Episode 2
Authorities take Sarah's dog Doug away when she is witnessed licking his hindquarters. Distraught, Sarah goes on a quest to redeem herself.
Directors: Wayne McClammy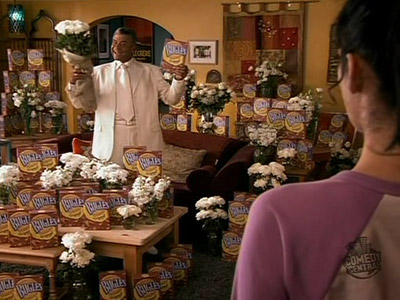 #15 - Ah, Men 7.67
Season 2 - Episode 5
Sarah starts a relationship with God who turns out to be needy and insecure. However, she still hopes to show him off at her upcoming high school reunion. In the mean time, Brian and Steve question the origins of their sexuality.
Directors: Rob Schrab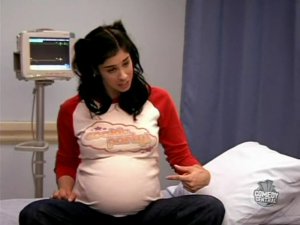 #16 - Fetus Don't Fail Me Now 7.50
Season 2 - Episode 13
Sarah cannot believe she is pregnant, and it seems to be too much for her to handle.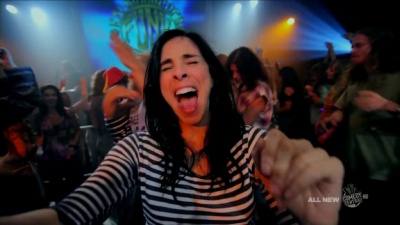 #17 - Songs in the Key of Yuck 7.49
Season 3 - Episode 7
Sarah and Steve go to a jam band concert where Sarah convinces all of the fans that they are tripping.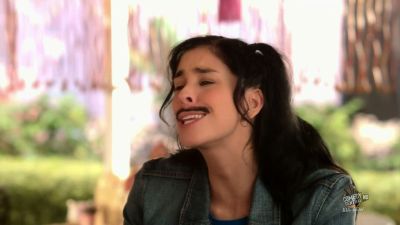 #18 - The Proof Is in the Penis 7.37
Season 3 - Episode 1
In an attempt to get Sarah to "man up", Laura falsely informs her that she was born with both a penis and a vagina. Brian and Steve are haunted by the ghost of Mr. Jenkins.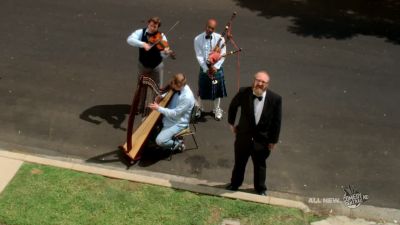 #19 - Nightmayor 7.29
Season 3 - Episode 4
Sarah is sick of hearing about the upcoming mayoral election, so she amuses herself by campaigning for a fake write-in candidate whom she calls, "May Kadoody." An actual May Kadoody steps forward when her name is, shockingly, announced as the winner. Kadoody outlaws brunch and gay marriage, interfering with Steve's dream of marrying Brian.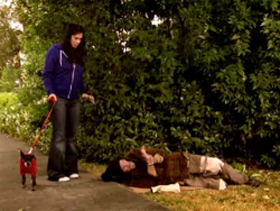 #20 - There's No Place Like Homeless 7.25
Season 2 - Episode 12
Sarah joins the rank of the homeless after losing her keys, but seems to like her new status after meeting an old friend who shows her the advantages of living on the streets.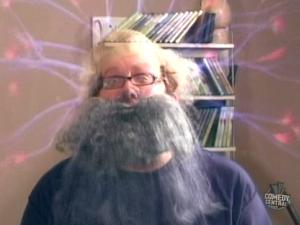 #21 - The Mongolian Beef 7.25
Season 2 - Episode 8
Sarah discovers her Russian ancestors were raped by Mongolians. Steve's homemade short films get him some popularity with a demographic he'd never thought possible.
Directors: Rob Schrab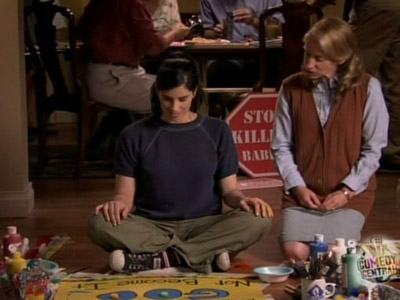 #22 - Bored of the Rings 7.20
Season 2 - Episode 1
Sarah discovers that the community group she joins is a radical anti-abortion group; a game of "Dungeons and Dragons" interferes with Steve and Brian's plans for a date night.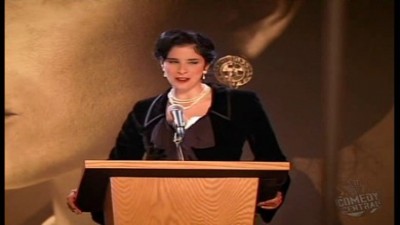 #23 - Positively Negative 7.16
Season 1 - Episode 3
Sarah decides to take an AIDS test to cure her case of the blahs. Meanwhile Jay celebrates his birthday with a party.
Directors: Steven Tsuchida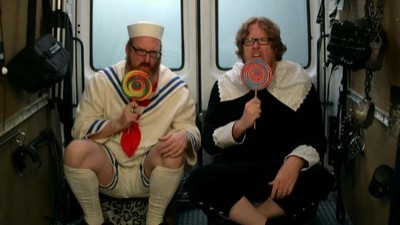 #24 - A Good Van is Hard to Find 7.14
Season 3 - Episode 9
Brian and Steve have a stand-off to decide who will do the laundry.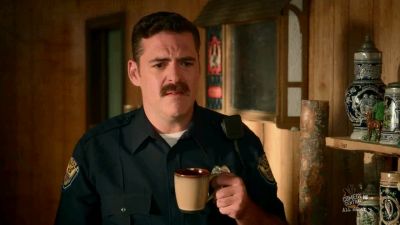 #25 - The Silverman and the Pillows 7.06
Season 3 - Episode 2
After Sarah's morning brunch at Romanski's is interrupted by a children's book reading, Sarah goes on a crusade of her own to show how easy it is to make children's books and television. Jay and his "anti-Sarah" support group, square off with Sarah on Real Time with Bill Maher. Laura informs Brian and Steve that their balls have an unpleasant odor.