The Best Episodes of The Penguins of Madagascar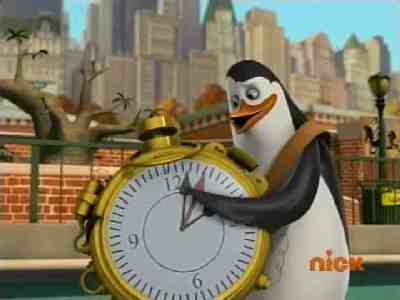 #1 - Time Out 8.90
Season 2 - Episode 56
Kowalski finds a way to stop time, unfortunately King Julian gets a hold of his device.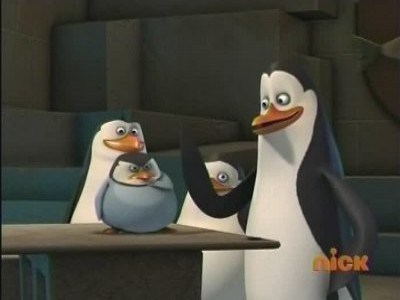 #2 - Rock-a-Bye Birdie 8.87
Season 2 - Episode 47
An accidental zap from the Fresherizer ray turns Skipper into a baby.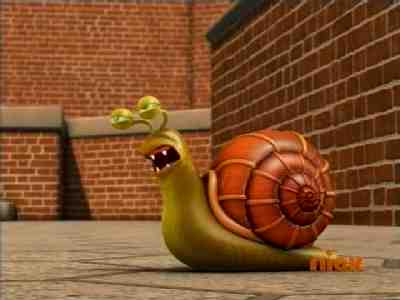 #3 - Arch-Enemy 8.71
Season 2 - Episode 60
Private is blamed for hurting Dale the Snail.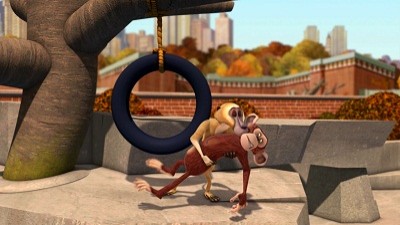 #4 - Loathe at First Sight 8.69
Season 2 - Episode 65
Kowalski creates a love laser to make people fall in love, but it soon backfires.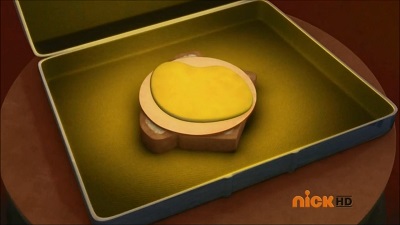 #5 - Skipper Makes Perfect 8.61
Season 3 - Episode 24
Skipper has been having an absolutely perfect day, so he decides to try and get a hold of his file from the New York Danish embassy.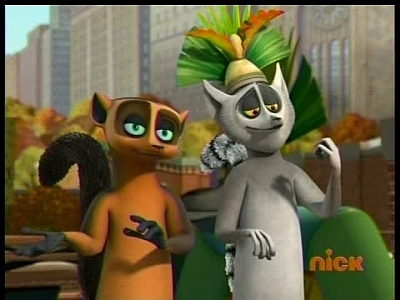 #6 - Right Hand Man 8.57
Season 2 - Episode 37
Julien has fun barking orders at new zoo occupant Clemson, whom Mort is suspicious of.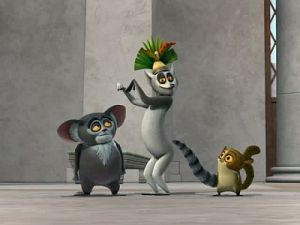 #7 - Field Tripped 8.53
Season 2 - Episode 13
When a boy on a school trip sees the Penguins in action, the team scrambles into action to steal his notebook; meanwhile, Julien attempts to form his own team to claim his old backscratcher from the museum (Mort=Skipper, Fred=Kowalski, Maurice=Rico, and Julien=Private). This episode was released only on the Nickelodeon website.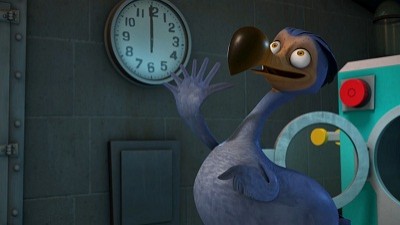 #8 - Endangerous Species 8.50
Season 2 - Episode 64
An extinct dodo is brought back to life, but his reckless behavior puts him in constant jeopardy.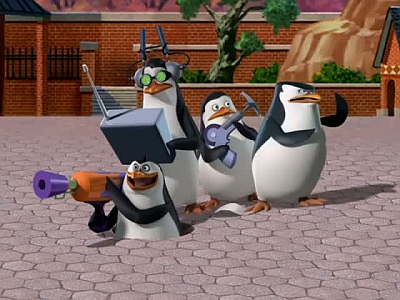 #9 - Fit To Print 8.49
Season 2 - Episode 8
When they realize their operation is at risk of being exposed, the penguins head to an ad agency to destroy the incriminating evidence.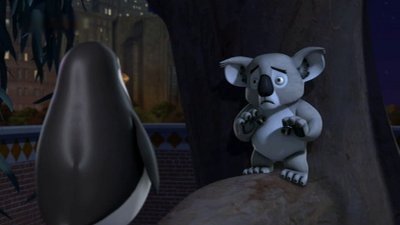 #10 - Night and Dazed 8.48
Season 2 - Episode 18
Private attempts to convince Leonard the Koala that the penguins are harmless.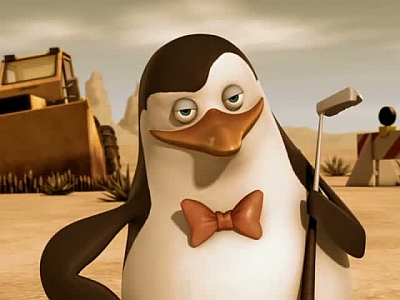 #11 - Mr. Tux 8.45
Season 2 - Episode 10
Bent on an agenda to defeat "Mr. Tux" in a round of mini golf, an armadillo comes to the zoo believing that one of the penguins is him.
#12 - Showdown on Fairway 18 8.45
Season 3 - Episode 12
The Amarillo Kid returns, this time begging for the penguins' help because a pair of gophers are after his shell.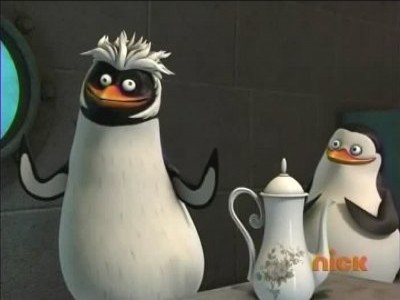 #13 - A Visit From Uncle Nigel 8.43
Season 2 - Episode 49
Private's uncle visits and reveals that he is a secret agent.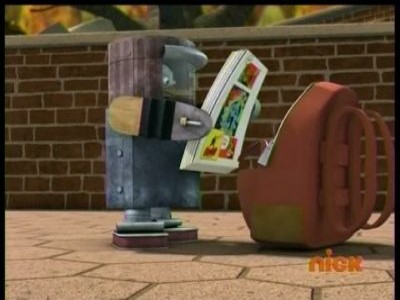 #14 - Danger Wears A Cape 8.39
Season 2 - Episode 38
Skipper warns the team about the dangers of reading flashy comic books, but they don't seem to care.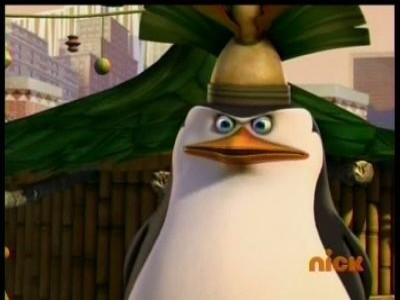 #15 - King Julien For A Day 8.39
Season 2 - Episode 42
Skipper swaps places with King Julien for a day, and things at the zoo fall into disarray.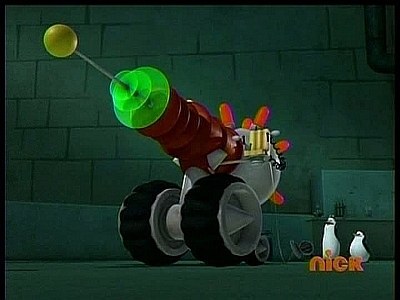 #16 - Invention Intervention 8.38
Season 2 - Episode 23
Kowalski, banned from inventing by Skipper, secretly invents an amazing device he cannot take credit for.
#17 - The Most Dangerous Game Night 8.37
Season 2 - Episode 68
Marlene gathers the zoo animals together for 'Game Night', but things that don't go quite as planned when Kowalski, Maurice & Mort go on a snack run that ends in a police stand off
#18 - High Moltage 8.36
Season 3 - Episode 16
The penguins need Private's hypercute to escape Alice in order to see their favorite action star at the cinema, but Private's molting renders him unable to engage the talent.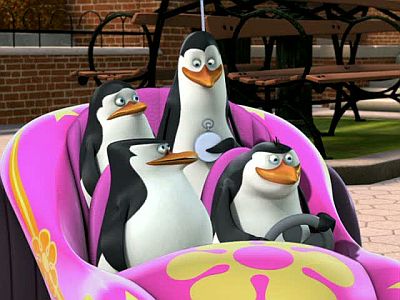 #19 - Little Zoo Coupe 8.36
Season 1 - Episode 15
Skipper, Kowalski, Private, and Rico are all having fun today driving around the zoo in their small pink car, but trouble starts when King Julien wants to drive a car too, he gets jealous which results in a race to see who's better.
Directors: Nick Filippi

,

Bret Haaland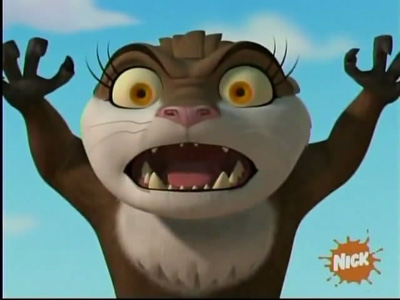 #20 - Otter Gone Wild 8.35
Season 1 - Episode 27
When the penguins bring Marlene with them on a sno-cone mission in the park, she can't handle the freedom of being outside the zoo walls. Skipper and his team must capture the crazed Marlene before she goes permanently wild.
Directors: Nick Filippi

,

Bret Haaland
#21 - When the Chips Are Down 8.33
Season 2 - Episode 55
Private and Mort are trapped in a vending machine. While they attempt to escape, King Julian believes they have been kidnapped by TV personality Professor Quimby.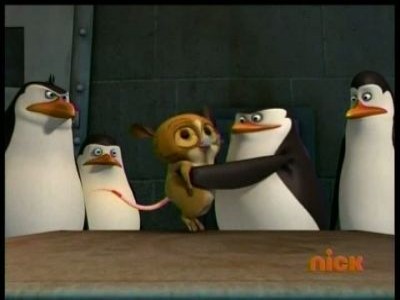 #22 - Rat Fink 8.32
Season 2 - Episode 40
Mort and his tail, Rodney, are chosen for a top secret spy mission. King Julien is jealous.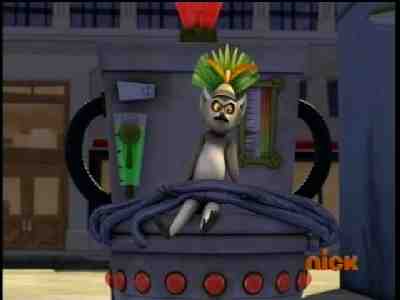 #23 - The Big S.T.A.N.K. 8.31
Season 2 - Episode 61
The penguins erect a large toilet as a trap for Dr. Blowhole, but Julien wants it as his new throne.
#24 - The Terror of Madagascar 8.29
Season 3 - Episode 18
When a baby Fossa is transferred into Central Park Zoo, King Julien finds himself on the receiving end of its constant biting.
#25 - Littlefoot 8.29
Season 3 - Episode 9
The penguins' plan to cure Marlene's feral behavior when she's outside the zoo so she can attend a concert goes awry.