The WORST Episodes of The High Fructose Adventures of Annoying Orange
Every episode ever - ranked by fan votes!
Last Updated: Oct 13, 2021
The show follows the lives of Orange and friends; Pear, Passion Fruit, Midget Apple, Marshmellow, Grandpa Lemon and the antagonistic Grapefruit. The main setting takes place at a grocery store named Daneboe's (a reference to creator Dane Boedigheimer) which is watched over by employee Nerville (played by internet personality Toby Turner). There is no one-track premise for the show but instead focuses on the surreal misadventures of the fruit as they face evil vegetables, alien broccoli and other weird characters as well.
Watch Now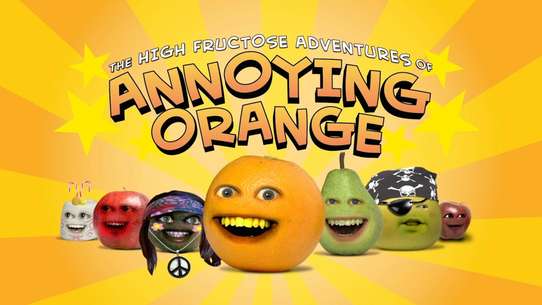 #1 - Boys vs. Girls
Season 1 - Episode 11 - Aired Sep 3, 2012
When a little light-hearted teasing between the girls' sleepover and the boys' camp out escalates into an all out prank war, Passion Fruit and Orange are pitted against one another. Will they be forced to do battle? Or can they rise above the petty feud?
0 votes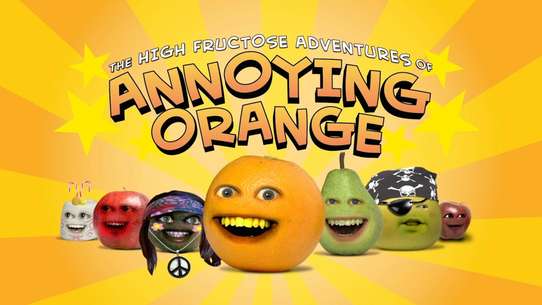 #2 - Spaghetti West
Season 1 - Episode 15 - Aired Oct 15, 2012
In the Old West, Orange and the gang stumble across a town populated entirely by fruit! But the peaceful residents are shakin' in their boots when a villainous band of Pasta-leros rides into town. With no one else to stand up to the spaghetti outlaws, Orange has to pin on the sheriff's badge. Will he still be standing at high noon? Or will the bandits get the drop on him?
0 votes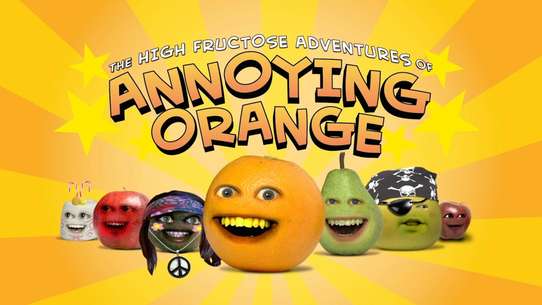 #3 - Welcome to My Fruitmare
Season 1 - Episode 16 - Aired Oct 22, 2012
Orange is haunted by dreams of Teddy Juicer - the monster who juices fruit from the inside while they sleep! It's up to Orange to keep everyone on the fruit cart awake, but when his plan fails, he must dive back into dreamland. Can Orange confront his biggest nightmare in time to save his friends?
0 votes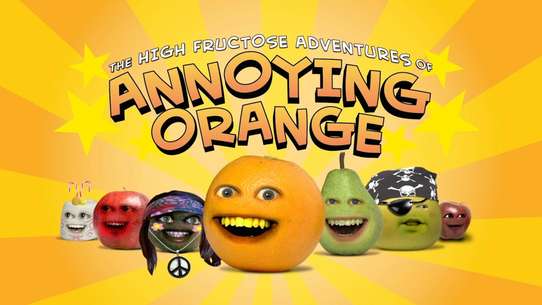 #4 - Annoying Cutsie
Season 1 - Episode 17 - Aired Oct 29, 2012
The rest of the fruit won't let Orange join their glee club, so he settles for babysitting duties and teaches a fresh young orange to be annoying. But the rejection continues when the fruit invite the little cutie to join and tell Orange to take a hike! He finds acceptance in a commune of organic bohemian produce, but where will his loyalties lie when the peace-loving protesters occupy the fruit cart?
0 votes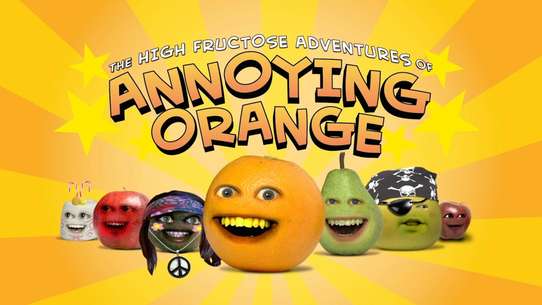 #5 - Generic Holiday Special
Season 1 - Episode 19 - Aired Nov 26, 2012
Since holiday specials are so expensive to film, Nerville and the fruit cart gang decide to make an all-­-inclusive holiday special they can air all year round! With the comic stylings of the Unknown Banana, and musical guests Li'l Squishy and Lady Pasta, the show is sure to be a hit! Assuming they can keep Orange from being too annoying.
0 votes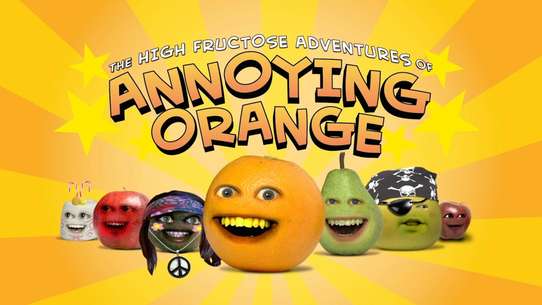 #6 - Orange Carol
Season 1 - Episode 20 - Aired Dec 3, 2012
It's Christmas Eve, and Orange's annoying antics are spoiling everyone's holiday cheer. Will a visit from three ghosts bring Orange the holiday spirit? Or will he end up alone, annoying only himself?
0 votes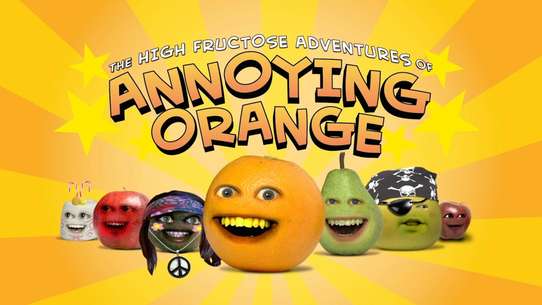 #7 - When Fruit Ruled The Earth
Season 1 - Episode 23 - Aired Jan 21, 2013
In the time of applesaurs and banandons, the cave-­-man Nerville falls in love with a prehistoric babe. But when a Cro-­-Magnon named Oog steals her away, Orange hatches a plan to help Nerville win back the cave-­-woman of his dreams.
0 votes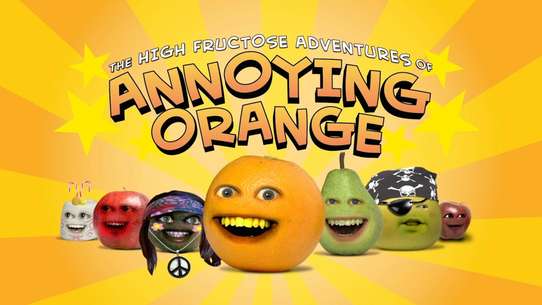 #8 - Orange the Red
Season 1 - Episode 21 - Aired Jan 7, 2013
Orange the Red, Pear Forkbeard, and the rest of the Viking-­-fruit set sail to explore the arctic seas. When they crash into Greens-and, a barren head of iceberg lettuce populated by leprechauns, Orange is granted three wishes. But will he waste those wishes on willy-nilly wants? Or will he wise up and do away with the wisecracks?
0 votes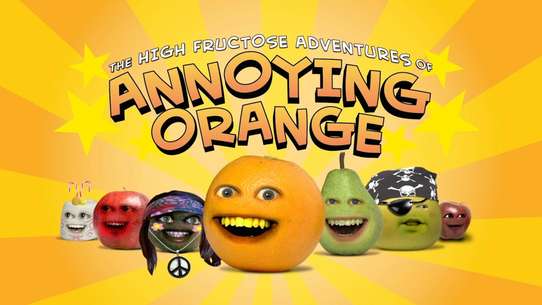 #9 - Fast and Fruitious
Season 1 - Episode 25 - Aired Feb 18, 2013
Fasten your seatbelts and start your engines for the First Annual Super Market Super Aisle Race! When an injury prevents Midget Apple from driving, Orange suits up to take the wheel. Can he survive the brutal and ruthless world of illegal street racing? Or will his rind get peeled by a bunch of French-Canadian cheeses?
0 votes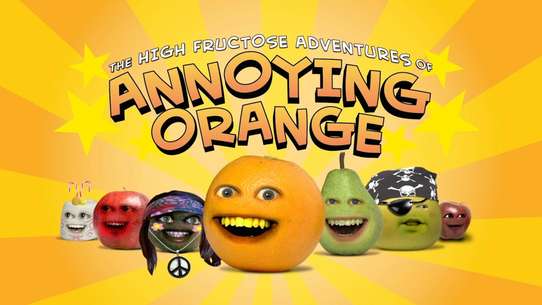 #10 - Trans.Fruit.Bots
Season 1 - Episode 26 - Aired Feb 25, 2013
Nerville invents an auto-botic cleaning machine, but the deceptive robot fuses with Nerville's body and takes control of his mind! Orange and the crew must roll out and wage battle to destroy the evil force. Can they defeat the robot and transform Nerville back into himself? Or is there more to this bot than meets the eye?
0 votes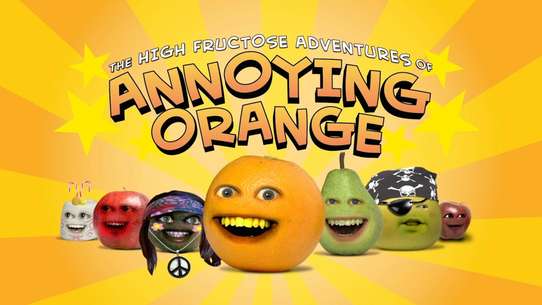 #11 - Fruiturama
Season 2 - Episode 12 - Aired Aug 7, 2013
Orange is frozen in a tub of sorbet, leaving the other fruits free to be productive. But he awakes in a distant dystopian future where they live in fear of the robot Gort. These future fruits claim Orange is the chosen annoying one who can free them all!
0 votes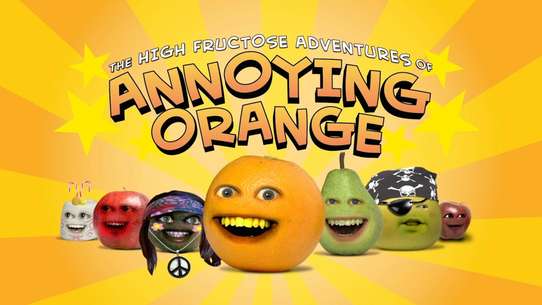 #12 - Cereal Killer
Season 2 - Episode 13 - Aired Sep 11, 2013
The cops are on the case when Crispy Cereal turns up crunched to pieces. But can police partners Orange and Pear put their differences aside long enough to solve the case? Or stop playing the kazoo? Or escape suspicion? Because the evidence says it was an inside job.
0 votes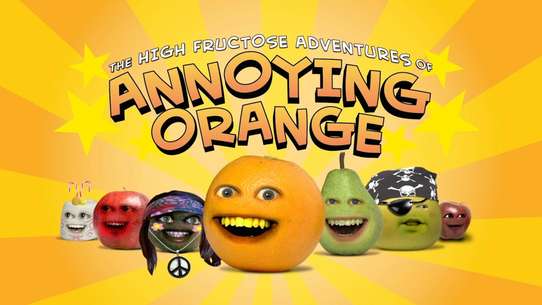 #13 - Orange Julius Caesar
Season 2 - Episode 14 - Aired Sep 18, 2013
All hail emperor Orange! From mere gladiator to almighty ruler of the Romaine Empire, Orange reigns supreme. But will his hubris be his undoing? Or at least really annoy his subjects?
0 votes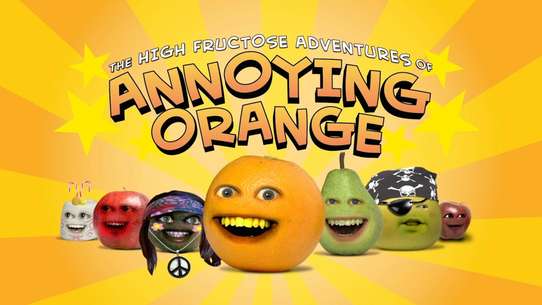 #14 - Armagourdon
Season 2 - Episode 15 - Aired Sep 25, 2013
The fruits find themselves in quite the pickle - an asteroid is headed their way, certain to bring complete Armageddon to the cart. Orange concocts a plan to head into space and blow the rock to bits. But with mere hours left to live, will Orange find the courage to confess his feelings to Passion Fruit?
0 votes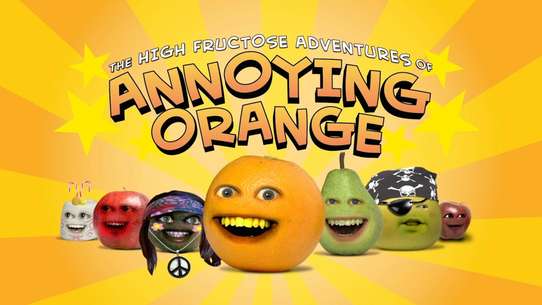 #15 - Orange's Run
Season 2 - Episode 3 - Aired May 30, 2013
It's the year 3057 and life is perfect in the Fruit Dome. Orange works as a Compost Man, seizing runaway fruits who cannot face their fate of being recycled for the greater good. But when Orange discovers a gruesome truth he winds up on the wrong side of the law.
0 votes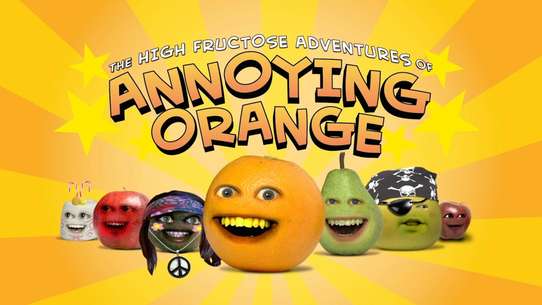 #16 - Marshmallow Wedding
Season 2 - Episode 4 - Aired Jun 6, 2013
Volcanoes, death, mayhem - it's a wedding on Marshmalia! Marshmallow is forced into an arranged marriage to the hideous ravenous beast Grumblala, who might just eat all the guests before the ceremony is even over. But Orange has a plan to save the day! Yay!
0 votes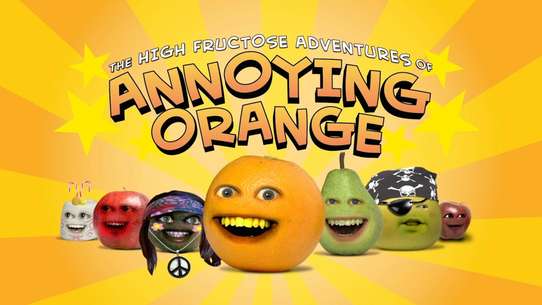 #17 - Orange... James Orange
Season 2 - Episode 5 - Aired Jun 13, 2013
Who can possibly stop the maniacal Dr. Po and his diabolical plot to thaw all the market's frozen foods? One fruit has what it takes. Suave, sophisticated and annoying beyond belief - he's Secret Agent Orange. And he's on a mission.
0 votes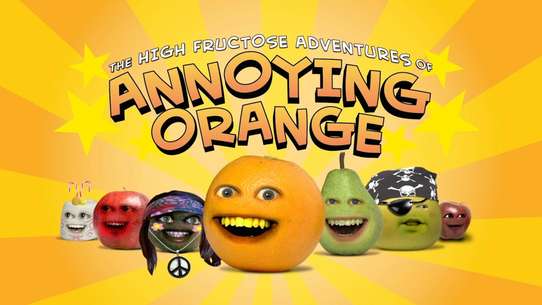 #18 - Avocadotar
Season 2 - Episode 6 - Aired Jun 19, 2013
Nerville is hurt that he's excluded from a fun fruity party. So he happily takes the sinister Broccoli Alien Overlord up on their offer to let him see life from the produce point of view. That entails leaving his human body in their cruciferous care - what could go wrong?
0 votes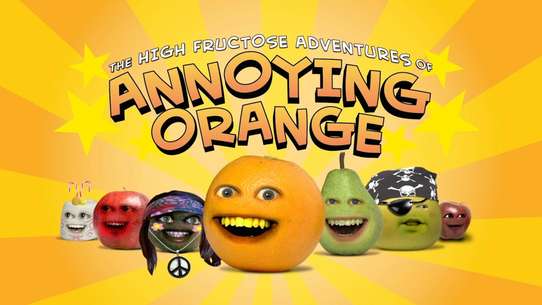 #19 - Food Carnival!
Season 2 - Episode 7 - Aired Jun 26, 2013
The fruits enjoy a day of thrills in the carnival that Nerville built just for them. But when the rides start to malfunction, Orange and Passion find themselves trapped at the top of the Ferris wheel. Will they escape alive? And if they do, will Grapefruit ever stop making fun of them?
0 votes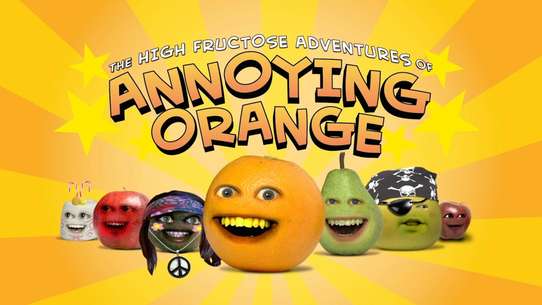 #20 - Fruitdependence Day
Season 2 - Episode 8 - Aired Jul 3, 2013
It's a star-spangled crisis when the Broccoli Alien Overlord threatens to destroy every food monument on the planet - including the world's biggest ball of spaghetti! The fruits must take to arms as Orange leads the charge to destroy the Broccoli Mothership.
0 votes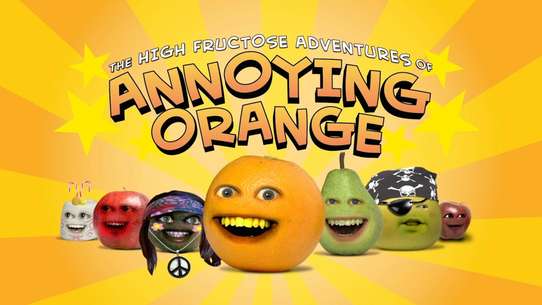 #21 - Everybody Loves Cabbage
Season 2 - Episode 9 - Aired Jul 17, 2013
The fruits enjoy some silence for a change, as Orange is rendered mute after his wisdom teeth extraction. But he's the only one who realizes that their beloved friend Cabbage is actually a veggiekilling maniac! Will he be able to warn them all in time?
0 votes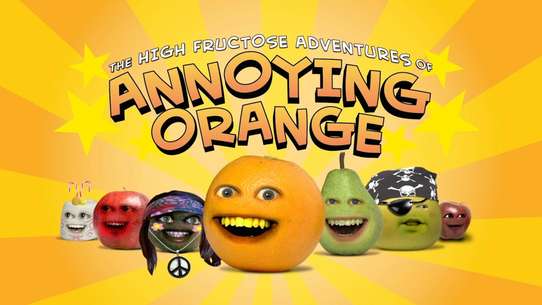 #22 - King Coco
Season 2 - Episode 10 - Aired Jul 24, 2013
The other fruits mock Coconut for not having seeds. But after eating a freak meteor turns him into a ravenous 50-foot beast, the fruits don't annoy him anymore. Instead, they attack him with airplanes to stop his rampage.
0 votes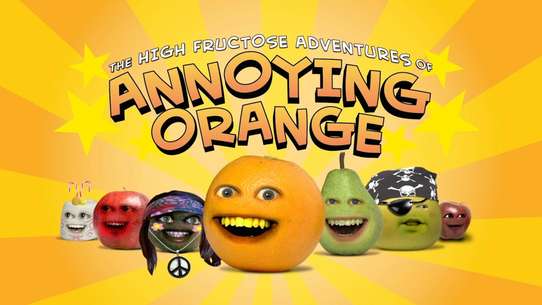 #23 - The Further Adventures of Sherleek Holmes
Season 2 - Episode 11 - Aired Jul 31, 2013
Crikey! Orange and Pear travel to London only to find their luggage has been lost. Thankfully, famous detective Sherleek Holmes is investigating. But before solving the case, Holmes must decide who can be his new sidekick now that Dr. Watercress is gone.
0 votes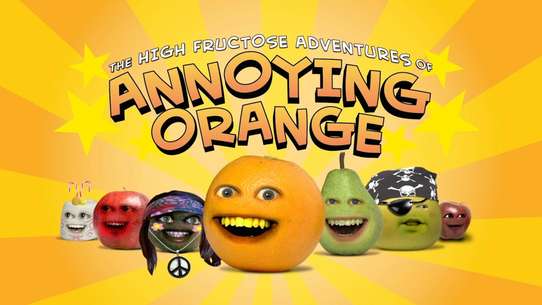 #24 - Orange Say Knock You Out
Season 2 - Episode 16 - Aired Oct 2, 2013
Phat beats and delicious rhymes are needed when the rap crew of wrap sandwiches aims to take over Daneboe's. But is Orange up to the task after an on-stage meltdown?
0 votes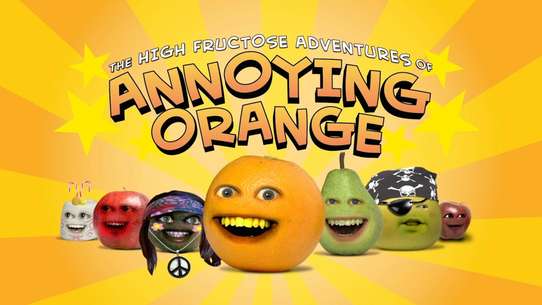 #25 - Hungry Fruit Games
Season 2 - Episode 17 - Aired Oct 9, 2013
Under the oppressive Broccoli regime, two of each kind of fruit are chosen to fight to the death every year in the arena. Orange and Passion find that what might save them is not their fighting skills but their ability to fake being in love.
0 votes