The Best Episodes of Terry Pratchett's Soul Music
Last Updated: Jun 13, 2019
The series closely follows the plot of the novel, which, like many of Pratchett's novels it introduces an element of modern society into the magical and vaguely late medieval, early modern world of the Disc, in this case Rock and Roll music and stardom, with nearly disastrous consequences. It also introduces Susan Sto Helit, daughter of Mort and Ysabell and granddaughter of Death. The series takes the association of the "Band with Rocks In" with the Beatles even further than the book does, evolving their style from 1950s rock and early 1960s beat music (and mixing-bowl haircuts) in Ankh-Morpork, to acid rock in Scrote, to spiritual hippie rock in Quirm. In Sto Lat, they sound like the Jimi Hendrix Experience or Bad Company, but are dressed in clothes similar to the Beatles on the cover of the Sgt. Pepper's Lonely Hearts Club Band album. Also in Quirm, Buddy says that the band is 'more popular than cheeses,' referring to John Lennon's famous quote proclaiming the Beatles to be more popular than Jesus. In Pseudopolis, their outfits and style resemble the Blues Brothers. Crash's band is also given the name "Socks Pastels".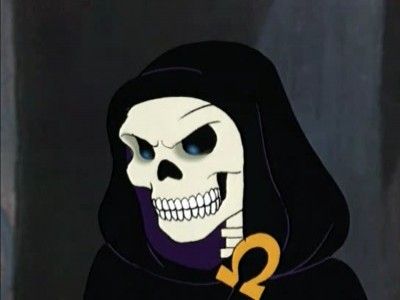 #1 - The Concert
Season 1 - Episode 7
The concert takes place, shady dealings are underway and Death comes to his senses. A high-stakes chase ensues as the band races toward peril and Dead Man's Curve.
5 votes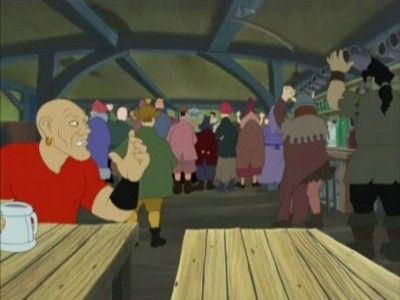 #2 - Music with Rocks in
Season 1 - Episode 2
The newly formed Band With Rocks In takes the stage for the first time and unleashes a new kind of music upon the Disc. Susan finds that her new job is tougher than she thought.
10 votes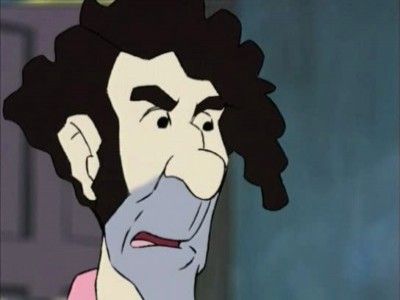 #3 - The Band Expands
Season 1 - Episode 3
The band expands its line-up, while Susan and the Faculty of the Unseen University (except for the Archchancellor) find themselves strangely drawn to the band and the new music. Death keeps trying to just forget.
7 votes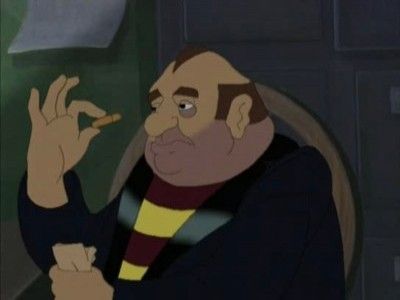 #4 - Going Undercover
Season 1 - Episode 4
The University's faculty goes crazy over the new music, the Archchancellor tries to study it, and the band's popularity spreads. Susan goes undercover to protect the band and warn Buddy of looming danger.
7 votes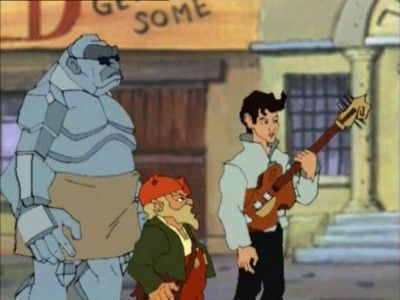 #5 - On the Road
Season 1 - Episode 5
Susan is spellbound as the music tightens its hold on Buddy and the Archchancellor gets closer to an answer. the band takes its music on the road, and Susan follows closely behind.
6 votes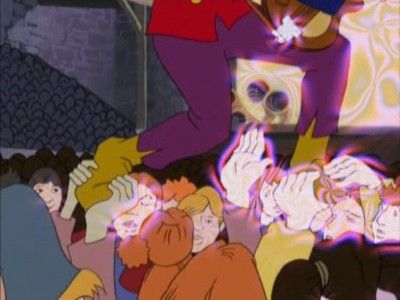 #6 - Searching the Disc
Season 1 - Episode 6
Death's servant searches the Disc for his master, Susan searches for answers and the band parlays its ever-increasing fame into a chance to hold a massive free concert in Hide Park.
6 votes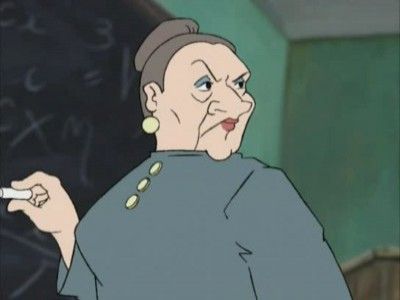 #7 - Death Takes a Holiday
Season 1 - Episode 1
Death takes a holiday, Susan finds herself at the center of an ancestral legacy, and Buddy bands together with two wanna-be musicians.
13 votes