The Best Episodes of Survivors (2008)
Last Updated: Nov 29, 2018
Set in the present day, Survivors is a BBC drama series that focuses on the world in the aftermath of a devastating virus which wipes out most of the planet's population. Deprived of traditional 21st Century comforts - electricity; clean running water; advanced technology - the resilient group of survivors at the heart of the series face terrible and unexpected dangers. With no society, no police and no law and order, they now must struggle to find food and water under the ever present and deadly threat of other survivors.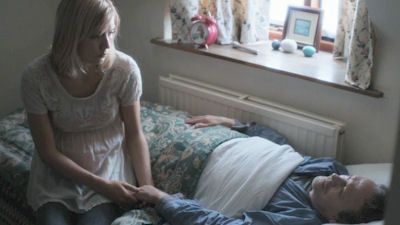 #1 - Episode 5
Season 2 - Episode 5
Reunited and on the road, the Family travel south on the look out for a new home. They encounter a small but thriving community of survivors and decide to take up their offer of hospitality. While Al and Sarah enjoy their new romance, Tom simmers as Anya makes friends with Judy, the community's leader. Greg and Abby return to Greg's house one last time where Greg spots the mysterious postcard, leading him to an abandoned airfield and an encounter with the disturbed Mr. Stevens. Meanwhile, Sarah discovers an elderly couple dying from a new, mutant strain of the virus.
Watch on Amazon
Buy on iTunes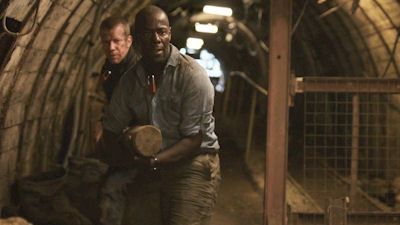 #2 - Episode 4
Season 2 - Episode 4
Tom and Greg are enslaved alongside dozens of others in Mr Smithson's coal mine. Elsewhere, the Family are desperately tracking Billy, their only lead, across the country. At a roadside motel Billy stops to meet his girlfriend Sally and when the Family confront him, Billy claims ignorance and exits. Meanwhile in the mine, Greg formulates an escape plan, convincing Smithson that he's a geologist and has discovered a gas leak. However the Family are converging on Smithson's as well with their own rescue plans, leading to a dangerous game of cat and mouse...
Watch on Amazon
Buy on iTunes
#3 - Episode 6
Season 2 - Episode 6
The post-apocalyptic drama reaches its thrilling conclusion as the fates of the Family, the Lab and the rest of the world come crashing together in a deadly showdown.
Watch on Amazon
Buy on iTunes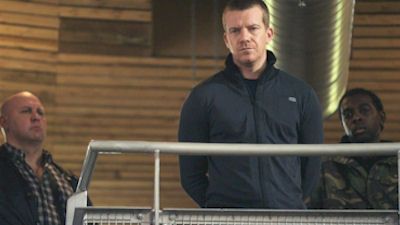 #4 - Episode 3
Season 2 - Episode 3
A passing trader betrays the family's new location to Samantha, who arranges to have Tom captured and tried for the murder of a member of her community.
Watch on Amazon
Buy on iTunes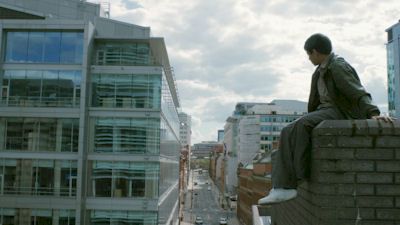 #5 - Episode 2
Season 2 - Episode 2
The family, scavenging for survival in the city, discover that other people have been abducted in the same way as Abby. Tom, Al, Anya and Sarah set off in pursuit of a pharmaceutical company with offices in the city, while Greg and Naj are confronted by a group from which Tom has stolen supplies. At the lab, Whittaker re-infects Abby with the virus.
Watch on Amazon
Buy on iTunes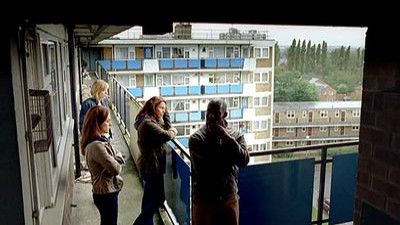 #6 - Episode 6
Season 1 - Episode 6
Abby and her group are now being pursued. Time is running out as they try to avoid being found while searching for a missing Naj.
Watch on Amazon
Buy on iTunes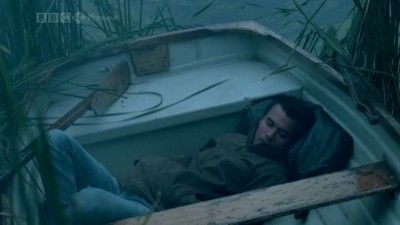 #7 - Episode 4
Season 1 - Episode 4
Abby travels to Waterhouse, a nearby manor- and into a land dispute between an aggressive group of teenage boys and Jimmy Garland, a former army officer, which obstructs her attempts to discover whether Peter is there or not. Tom, Al, Sarah and Najid find themselves attracted to the comfort and security within Samantha Willis' community, but Al falls afoul of Samantha, and is ejected from it. Can Tom prove himself to Samantha, and what about the complication of his criminal past? Meanwhile, Anya and Greg confront some unwelcome visitors, and learn some useful lessons about group solidarity.
Watch on Amazon
Buy on iTunes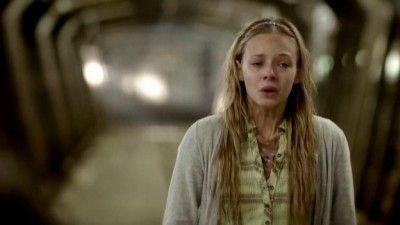 #8 - Episode 3
Season 1 - Episode 3
Abby stumbles across a community that could hold the key to everyone's future. The last surviving member of the government, Samantha Willis, has set up a community that still boasts light, hot water, food, and power. Abby and Samantha hit it off immediately, but Abby's illusions are shattered when she sees the lengths Samantha will go to in order to maintain control of her fledgling community. Meanwhile, Greg and Tom are out searching for supplies when they encounter a family who have successfully sheltered from the virus. When the daughter of the family reaches out to Tom and Greg, they are faced with a terrible dilemma, as any contact with them could kill the family.
Watch on Amazon
Buy on iTunes
#9 - Episode 1
Season 2 - Episode 1
Greg has been wounded by a gunshot, Anya, Al and Tom frantically search a nearby hospital to find vital medical supplies. With the building on fire, it suddenly collapses, leaving Anya and All trapped. Whilst Greg is now perilously close to death. Abby still remains kidnapped at the Lab as the Scientists seek to find a vaccine using her immune system.
Watch on Amazon
Buy on iTunes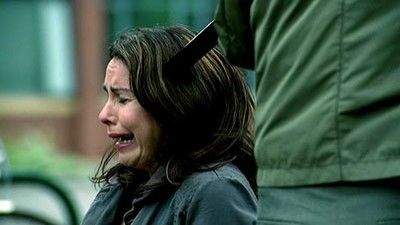 #10 - Episode 2
Season 1 - Episode 2
Abby and her new friends discover that supplies won't be shared equally in the new world. A gang of armed thugs have laid claim to all the shops in the area leaving them short of food and water. Greg receives an attractive offer which could give him a comfortable life, but taking it would mean turning his back on the others.
Watch on Amazon
Buy on iTunes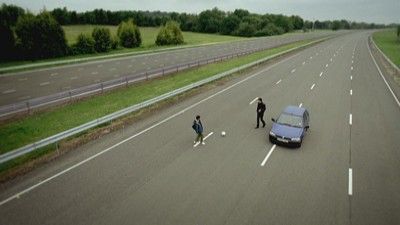 #11 - Episode 1
Season 1 - Episode 1
Britain is in the grip of a deadly flu virus, which is now spreading throughout the world. When people start dying in their millions, a handful of survivors are left struggling to stay alive as society crumbles around them. Abby Grant is a housewife and mother who begins the desperate search for her son. On her journey she meets a variety of people whom fate has spared. The new world could be a dangerous place, and their only hope is to stick together.
Watch on Amazon
Buy on iTunes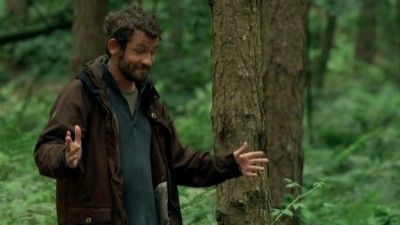 #12 - Episode 5
Season 1 - Episode 5
The arrival of a spiritual leader by the name of John raises suspicions for some members of the group. One of his followers is pregnant, so they are allowed to stay - a decision that ultimately puts the group in danger.
Watch on Amazon
Buy on iTunes