The Best Episodes of Storm Chasers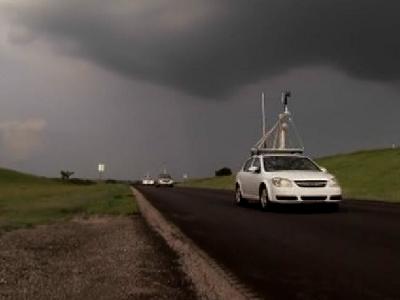 #1 - EF-3 Strikes You're Out 8.67
Season 3 - Episode 8
On the last chase of the season, Reed and Tim have one last chance to achieve their ultimate goals, but the Nebraska storms won't give up their secrets without a fight. Tim and Reed intercept multiple tornadoes, trying to capture inside-a-twister radar data. But when a twister intensifies into a monster wedge right on top of Reed's armored research vehicle, Mother Nature shows who really dominates in Tornado Alley.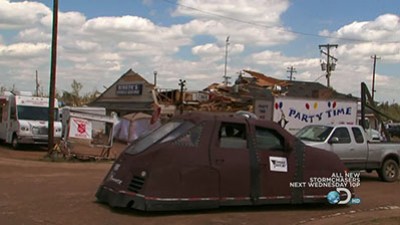 #2 - Why We Chase 8.65
Season 4 - Episode 2
The deadliest tornado of the season tears a hundred mile path across Mississippi, destroying 600 homes and the town of Yazoo City. For Reed, Joel and Chris, an epic chase turns into a race to save lives, and changes their own lives forever.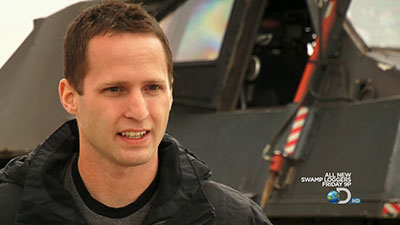 #3 - Dedication 8.43
Season 4 - Episode 4
This program is dedicated to the memory of Matt Hughes, 1979-2010. His family requests that his last chase be shown in this special episode.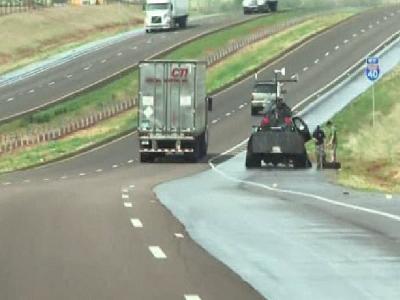 #4 - Tornado Intercept Tank 8.40
Season 2 - Episode 1
With a record-breaking tornado season already underway, Josh and Sean race to get the new DOW6 and the bigger, badder Tornado Intercept Vehicle, TIV2, on the road. Reed, meanwhile, has been chasing for weeks, already surviving a harrowing near miss and a hailstorm that takes out the TVN's windshield. The DOW and TIV finally get out the gate, but it's the SCOUT team that faces the first big challenge -- a dangerous night chase.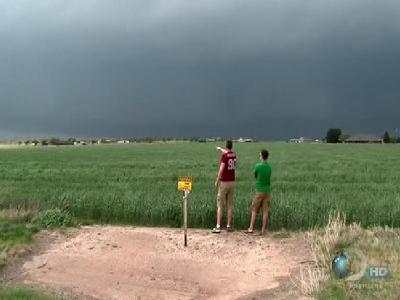 #5 - When Parts Fly 8.30
Season 2 - Episode 2
Both the TIV2 and new DOW torment their crews with mechanical problems. Aaron and Danny in the SCOUT head out on their own only to get clobbered by a massive storm. Reed and the TVN crew chase down a monster as it bears down on the town of Lamesa, Texas but not before they narrowly avoid being struck by lightning.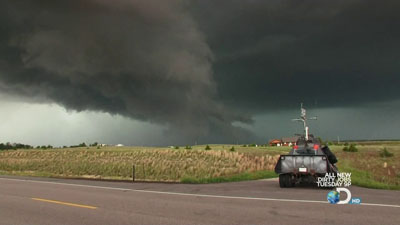 #6 - Twister Twilight Zone 8.26
Season 4 - Episode 7
Reed is so excited to use his new probe cannon that he has trouble perfecting his aim when he's confronted with a series of tornadoes. While Tim is away, the TWISTEX team weathers some strange atmospheric occurrences in South Dakota and gets pinned between two violent twisters. Sean and Josh Wurman agree that the TIV may continue operating, but only if it maintains a 75-mile distance from VORTEX2, which leads to frustration when both teams target the same storms.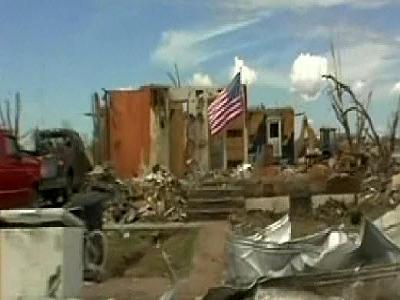 #7 - Tornado Aftermath 8.23
Season 1 - Episode 3
As the team try and chase a cell near La Crosse, Kansas, they hear that an EF-5 tornado has struck the town of Greensburg, Kansas. This was the first tornado in 8 years to be given this rating. At the same time, the members of Tornadovideos.net manage to intercept a cell near Woodward, Oklahoma. Sean and Josh hear about this while in Hays, Kansas after a long and costly chase day.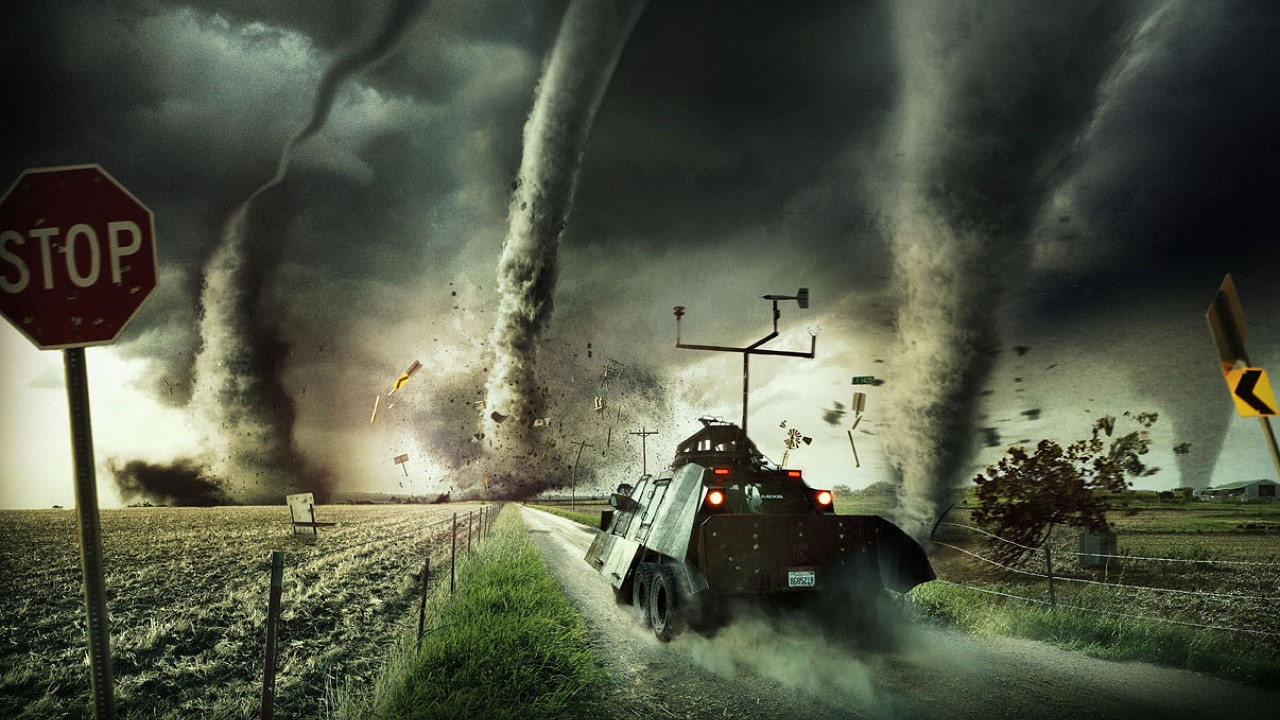 #8 - All Or Nothing 8.21
Season 5 - Episode 8
It's the last chase of the season, and Mother Nature is going out with a bang. Team Dominator is chasing a monster tornado for a radar intercept. Team TWISTEX has one last chance to successfully deploy their probe while TIV still needs 3D footage from inside a twister. But how do you pick one that won't kill you?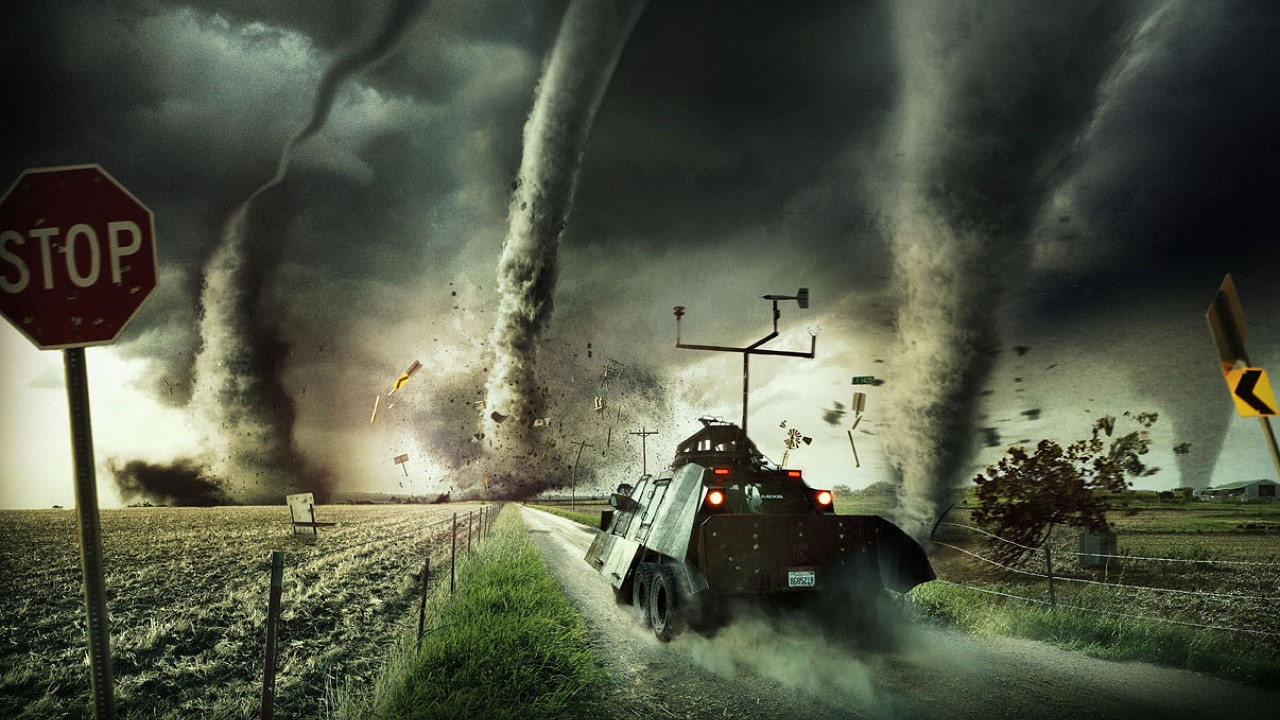 #9 - Dixie Alley Outbreak 8.19
Season 5 - Episode 1
April 27th, 2011 will go down as the deadliest tornado day in well over half a century. Hundreds of twisters are touching down all over parts of Mississippi and Alabama known to chasers as "Dixie Alley". There are multiple confirmed EF-5 tornadoes, the most powerful classification. Teams Dominator, TWISTEX and TIV are all in Dixie Alley and on the hunt, with front row seats to some of the day's most breathtaking storms. Acting as storm spotters, they're reporting the tornadoes and attempting to get warnings out. But when a violent twister tracks toward the heart of Tuscaloosa, Alabama, all three teams are faced with death and destruction on an unimaginable scale.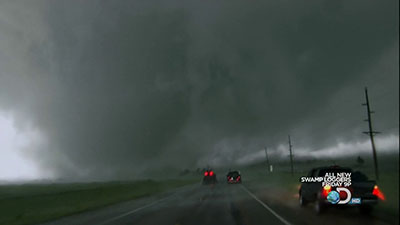 #10 - Judgment Day 8.18
Season 4 - Episode 8
Storm and chasers collide in Minnesota for a final showdown. As a ferocious EF-4 twister targets the town of Wadena, one team finds themselves in the wrong place at the right time, and Sean's trial by fire becomes a race to save others.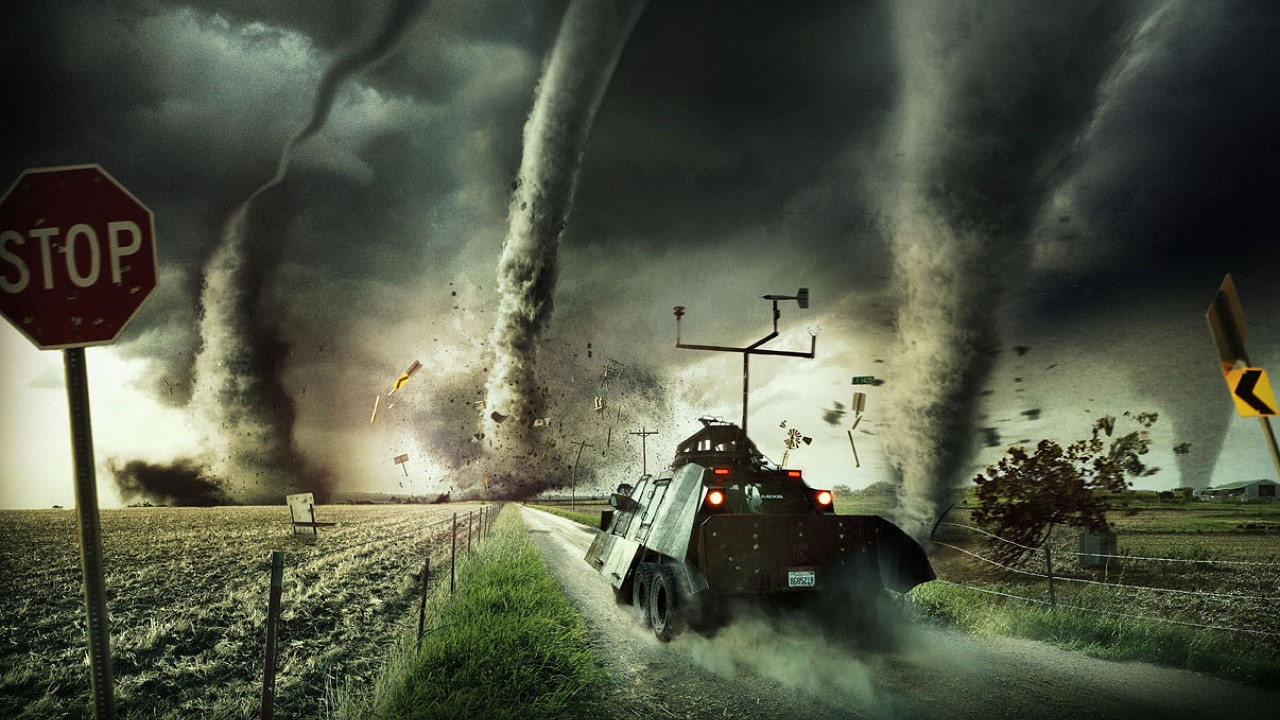 #11 - The Storm Within 8.15
Season 5 - Episode 7
Team Dominator risks everything to warn people in the path of a violent storm, but internal strife threatens to end their season early. Still gun shy after witnessing devastation this season, Sean Casey is trying TIV team's patience.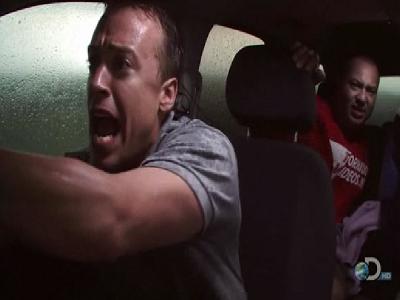 #12 - Tornado Showdown 8.14
Season 2 - Episode 8
As tornado season comes to a close, Sean has one last chance to get the shot of all shots from inside a tornado. Meanwhile Reed pushes his team to the edge, getting closer to a twister than ever before.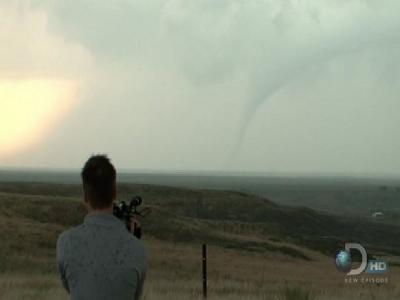 #13 - No Place Like Kansas 8.13
Season 2 - Episode 6
With the DOW and all the chase vehicles up and running again, the team finds themselves hunting in the same territory as the rival TVN crew. Tornadoes are forming all over western Kansas on what looks like the biggest day of the season.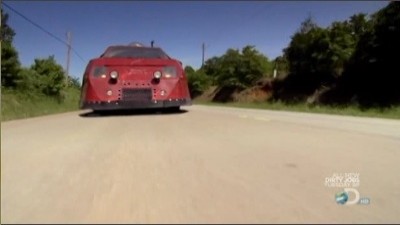 #14 - Storm Catchers 8.13
Season 3 - Episode 1
As the first violent tornadoes of the season rip across the Midwest, the teams pick up the chase in Oklahoma. Veteran Tim Samaras finds a swarm of tornadoes that offer plenty of opportunities for deploying his science probes. Meanwhile, Sean Casey's new TIV Doghouse crew struggles to get him that inside-a-twister IMAX shot and the chase ends in a screaming match. But when Reed Timmer debuts his Dominator, he scores an unprecedented intercept.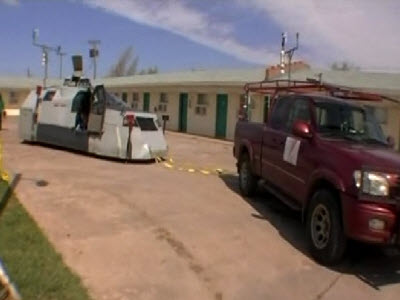 #15 - Direct Hit 8.12
Season 1 - Episode 4
In the final weeks of the season, Sean is desperate to get the shot he is trying to achieve. A tornado forms earlier than expected and nearly touches down near Woodward, Oklahoma. In the middle of the programme, the TIV breaks down and the team lose two valuble days chasing. On the last day of the season, all the teams are on the verge of defeat when a cell erupts near Nickerson, Kansas. The TIV manages a valuble intercept and gave Joshua Wurman vital data.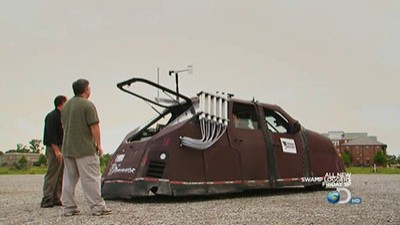 #16 - Smoke Monster 8.11
Season 4 - Episode 5
Sean's team struggles with the death of a teammate, and heightened emotions lead to questionable driving. Reed arms the Dominator with probe cannons, while Tim smokes out a South Dakota monster that just keeps growing, and discovers there's no way out when you're in the path of a perfect storm.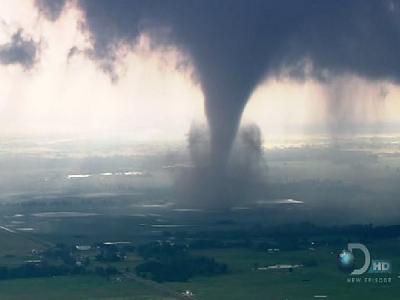 #17 - Hail To the Beast 8.11
Season 2 - Episode 7
Reed and Josh's teams struggle to find the perfect storm in Nebraska. Reed's girlfriend Jene gets lost in a deadly hailstorm while the DOW fleet mistakenly drives into an oncoming tornado.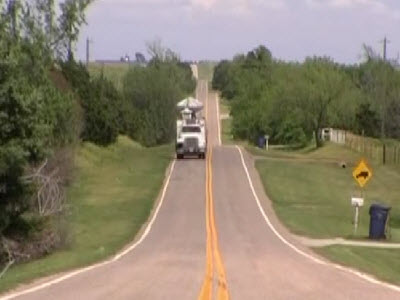 #18 - A Dangerous Ride 8.00
Season 1 - Episode 2
The Storm Chasing team are chasing again after a slow period in the 8-week tornado season. The team are chasing in the Texas Panhandle where a monster supercell threatens the TIV team as they try to intercept the cell. The team miss and chase into Kansas where a supercell explodes producing multiple tornadoes near Protection, Kansas. Once again, the team fail to intercept the storm.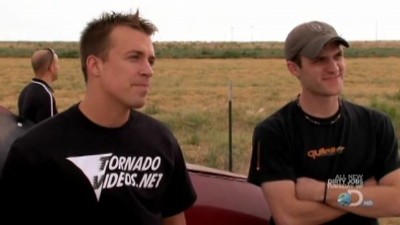 #19 - Bigger in Texas 8.00
Season 3 - Episode 2
Sean's frustrations with Reed boil over as they cross paths during a chase on the back roads of New Mexico. The next day everyone heads to the Texas Panhandle, but violent storms soon turn the dirt roads into quagmires that could trap the chasers at the worst of times. By the end of the day, Reed and Tim are trapped in the mud between two tornadoes but they seize the chance to get up close and film the violent twisters and deploy science probes.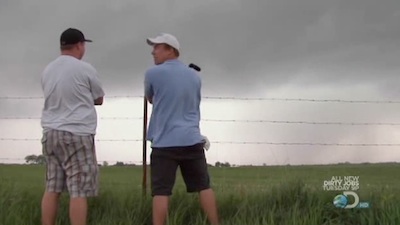 #20 - Inside the Tornado 8.00
Season 3 - Episode 4
As tornado potential skyrockets across the Missouri plains, Sean's prized TIV2 breaks down mid-chase and is left on the sidelines. Meanwhile, Reed's new data-gathering radar allows him to step up from aggressive chaser to extreme scientist, but his long-time chasing partner Joel quits to join another chase team. Undaunted, Reed keeps up the pace until finally he and Tim Samaras face off with a violent rain-wrapped tornado. Tim deploys probes and runs for his life, but Reed pushes close to the monster -- through downed power-lines -- to score the intercept of a lifetime.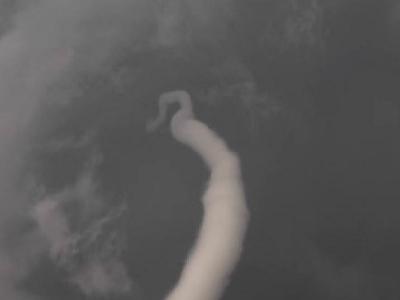 #21 - Sean Casey at the Bat 8.00
Season 3 - Episode 7
Wyoming sets the stage for an epic tornado showdown. Sean Casey's meteorology scouts finally put him in position for the IMAX shot of a lifetime and this time he hits a home run. Josh Wurman's Vortex 2 science team makes history, achieving the most complete tornado life cycle data ever recorded.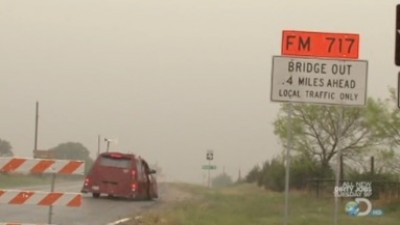 #22 - Highway to Hail 7.91
Season 3 - Episode 3
Even as tornadic supercells continue to tear across Texas, a frustrated Sean heads to Oklahoma for a reunion with his old chasing partner, Josh Wurman and the massive Vortex 2 research project. Reed sees a different opportunity: challenge Josh's Doppler radar with his new military-grade mobile radar. The race for the holy grail of tornado data explodes as tempers flare, including an unhappy Joel who doesn't care much for Reed's new mission.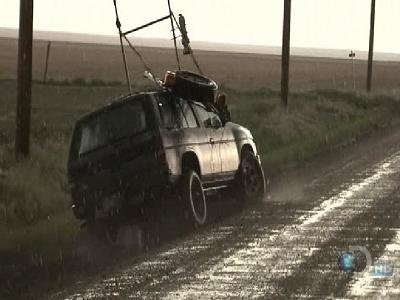 #23 - Road Hazards 7.90
Season 2 - Episode 5
The DOW team is in chaos after a broken radar array sends Josh scrambling to fix it. Reed jumps on the opportunity to scoop the science team once again, while Danny and Aaron struggle to escape a ditch before a tornado closes in on them.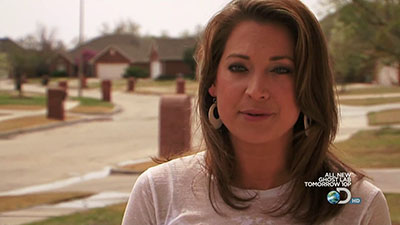 #24 - Back Seat Driver 7.89
Season 4 - Episode 3
After the worst tornado in his life, Reed pursues a new force of nature in TV weather woman Ginger Zee. But chasing more than weather leaves teammates out in the cold. As twisters rip through the Ozarks, one long-time chaser calls it quits.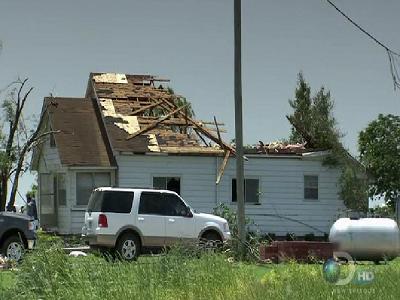 #25 - Nightmare on Dow Street 7.86
Season 2 - Episode 4
Halfway into the season, TIV1 returns to action, and the whole team heads first toward Oklahoma and then into Arkansas. Monster hail storms batter the fleet, but the vehicles forge ahead as tornadoes start touching down all across this part of the Great Plains. Everyone gets to feast on the tornado bounty, but after dark, a twister chases the chasers in the streets of Stuttgart, Arkansas.