The BEST Episodes of Sket Dance
Every episode ever - ranked by fan votes!
Last Updated: Mar 31, 2020
At Kaimei High School, the Living Assistance Club (aka the Sket Brigade) was organized to help students with problems big or small. Most of the time, though, they hang out in their club room, bored, with only a few trivial problems floating in every once in a while. In spite of this, they still throw all their energy into solving these worries.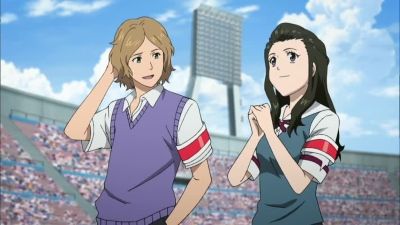 #1 - Shooting Gang Star Etc...
Season 1 - Episode 12 - Aired Jun 23, 2011
The second game of the Bibage Battle is a real show between Shinzou and Tsubaki, coming to a truly cinematic finish! Then the curtain rises on a sharp-shooting (or is it, sharp-tongued) battle between Switch and Daisey!
27 votes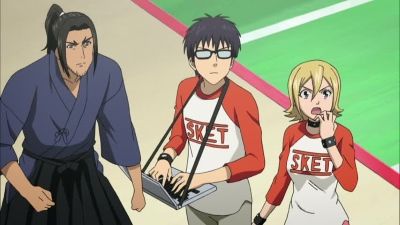 #2 - Pixie's Garden
Season 1 - Episode 13 - Aired Jun 30, 2011
It's the second to last round, and it's a battle of love between the pitch perfect rich girl and the klutzy, head-in-the-clouds Roman-tic! Which one of the will break their team's hearts?
27 votes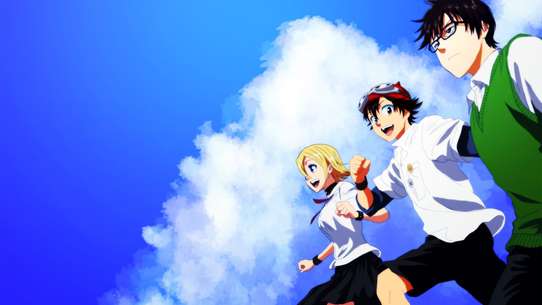 #3 - Happy Birthday Part 2
Season 1 - Episode 47 - Aired Mar 1, 2012
On Bossun's 15 birthday, he finds out the truth about his parents. Unable to cope with the tragedy, he lashes out, only to meet the child his father once saved when he was a kid, all grown up, who gives him a mysterious letter his father wrote addressed to his real mother, and one addressed to him...
2 votes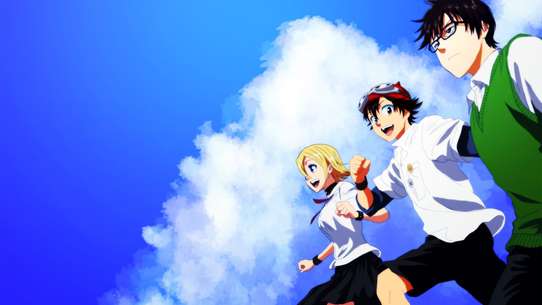 #4 - Stop! Invisible Man-kun
Season 2 - Episode 7 - Aired May 17, 2012
It's Mad Scientist Week as another faux-cola potion turns Bossun invisible and then later, Bossun puts on an artificially intelligent "power suit" created by Switch... But the suit soon develops a will of its own!
1 votes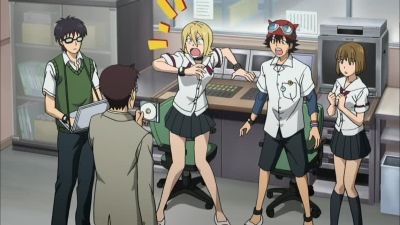 #5 - Don't Look
Season 1 - Episode 10 - Aired Jun 9, 2011
The Sket-dan is having fun trying to take their minds off the upcoming midterms, when they hear rumors of a mysterious DVD that will curse you with bad luck if you watch it. Just then, Kuramoto Ayumi comes in with a simple request, to help cheer up her friend who has been acting strange lately. But there's more to this than meets the eye, as the stoic Yagi is acting like someone who has seen something they shouldn't have...
27 votes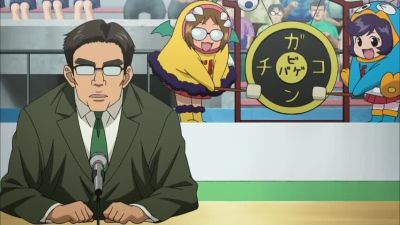 #6 - Real-deal Bibage Battle
Season 1 - Episode 11 - Aired Jun 16, 2011
Yabasawa-san really wants a certain part for her avatar, and asks the Sket-dan to join a game tournament put on by a cellphone game site. The Sket-dan isn't particularly enthused about the prospect, but when they find out that the Student Council will also be participating...
27 votes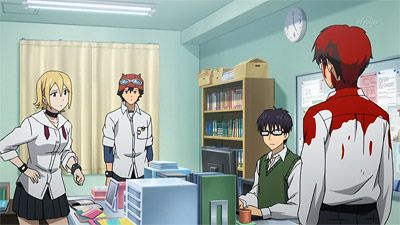 #7 - The Academy SKETs
Season 1 - Episode 1 - Aired Apr 7, 2011
A transfer student arrives on campus, and the three members of the SKET-dan introduce themselves, hoping the new student will join, but he politely declines. He returns soon after, covered in red paint as the apparent victim of bullying, asking the group for help. After investigating, they discover the culprit is actually the transfer student himself, who was operating under duress from the school bully and childhood acquaintance. After setting things straight, the new student is able to fit in comfortably at the school, and the members of SKET-dan look forward to their next task.
0 votes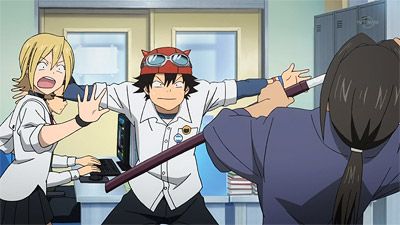 #8 - Peppermint Samurai
Season 1 - Episode 2 - Aired Apr 14, 2011
The next person to request the aid of the Sket Brigade is a "self-proclaimed" samurai of the Kendo Club. In the end, the sket dan helps him win the tournament. The client in this episode is viewed like an idiot who claims that he is a samurai.
0 votes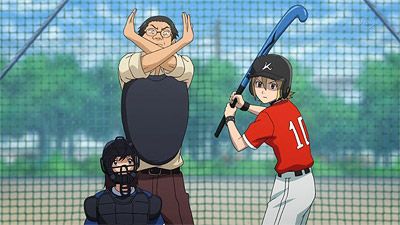 #9 - The Legendary Onihime
Season 1 - Episode 3 - Aired Apr 21, 2011
Himeko was once a delinquent feared far and wide, the legendary yankee Onihime. She's totally reformed now, but starts to hear odd rumors that "the Onihime has started going on a rampage again.
0 votes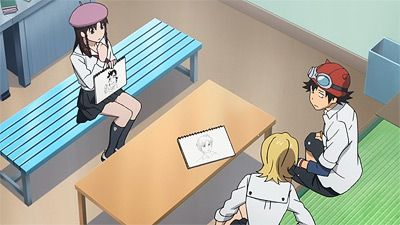 #10 - Romantic! Finding the Hilltop Pelolin!
Season 1 - Episode 4 - Aired Apr 27, 2011
Saotome Roman, member of the Manga Club, runs into her "prince" on a hill road on her way back from school in the rain. In order to meet her prince once again, Roman comes to the Sket-dan to ask their help, but...
0 votes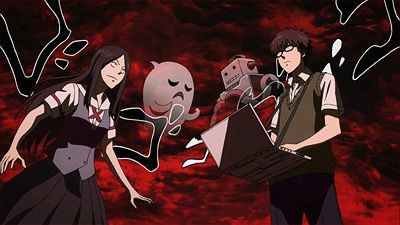 #11 - The Ghost of the Incinerator
Season 1 - Episode 5 - Aired May 5, 2011
Yuuki Reiko, member of the Occult Club, barges into the Sket-dan's room holding a picture of one of Kaimei Academy's seven mysteries, the "Ghost of the Incinerator". The Sket-dan are on the case (mainly Switch), trying to find out the truth behind the picture, and getting Shimada Takako from the Newspaper Club mixed up in it, too...
0 votes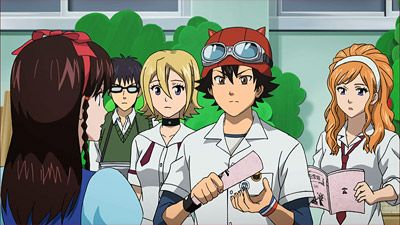 #12 - Even Onihime Has Tears in Her Eyes
Season 1 - Episode 6 - Aired May 12, 2011
Tsubaki from the Student Council tells the Sket-dan they're going to be disbanded. In order to prove the Sket-dan's effectiveness, Bossun takes on a request to put on a play for a local preschool. But the Student Council also takes on the same request, and the battle is on!
0 votes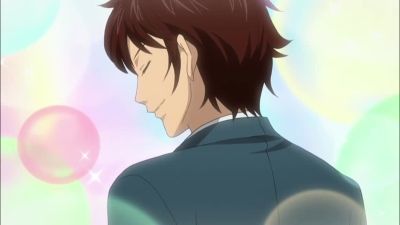 #13 - Summer Sakura
Season 1 - Episode 7 - Aired May 19, 2011
Tetsu comes and asks the Sket-dan to meet with someone in his place. It seems like a sickly girl who he was exchanging messages with under a false persona wants to come see him...
0 votes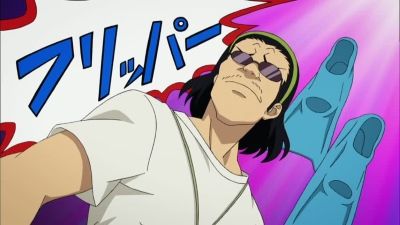 #14 - Nervous & Genesis
Season 1 - Episode 8 - Aired May 26, 2011
Momoka has come to the Sket-dan for help. It turns out that she's been asked to audition for a voice role in an anime after being discovered during her performance at the preschool puppet show. Switch leaps at the opportunity to start her harsh training in the way of anime!
0 votes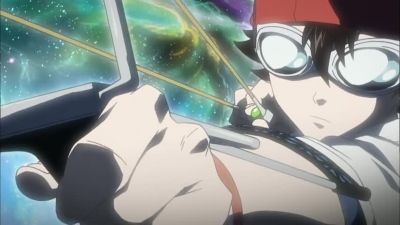 #15 - Enta'll Do it!
Season 1 - Episode 9 - Aired Jun 2, 2011
Manga artist Hinohara Enta has come to interview students at Kaimei Academy. Bossun thinks he can get popular if he becomes the model for the main character of a manga, but everything he says ends up being way too "boring" and "plain". Then, something completely out-of-the-blue happens!
0 votes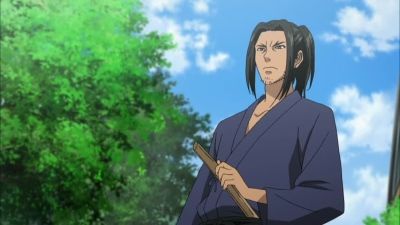 #16 - Producing Uchida
Season 1 - Episode 14 - Aired Jul 7, 2011
Uchida Takaaki comes to the Sket Dance with a simple request: make him popular! Bossun and company immediately set their sights on getting Uchida to win a Mr. Popularity contest in their class, but Uchida's shy personality makes it difficult for him to stand out. Can Sket-dan Productions mold him into a star in just one week?!
0 votes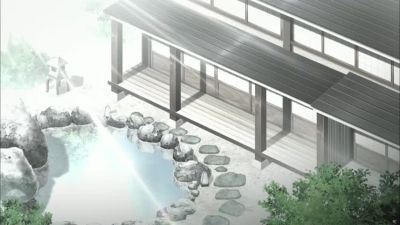 #17 - Mistaken Angel the 13th
Season 1 - Episode 15 - Aired Jul 14, 2011
Bossun may have a way with words, but these clients were born with their feet in their mouths! First is J-son-sensei, the shop teacher with the glass heart and looks straight out of some horror movie! Can the Sket-dan help him find love? A man of few words and many offstandish poses, "Dante" perhaps poses the greatest riddle of all... Can the Sket-dan help this Fallen Angel find his Wings
0 votes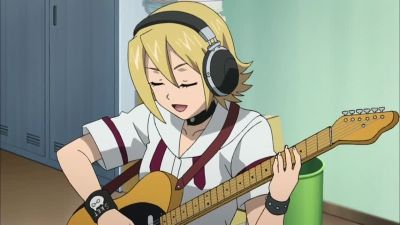 #18 - Kaimei Rock Festival
Season 1 - Episode 16 - Aired Jul 21, 2011
Kaimei Academy's music festival is coming up! Bossun is bummed that Himeko and Switch each have joined up with bands to participate. But before long Bossun is invited to join a band and the three are set to compete against each other!
0 votes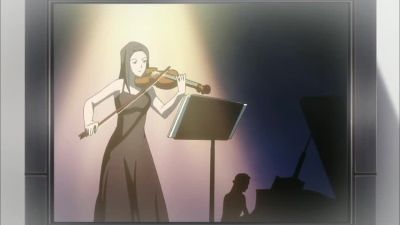 #19 - Sketchbook
Season 1 - Episode 17 - Aired Jul 28, 2011
Bossun makes friends with a violinist while practicing for the upcoming Rock Festival, Sugisaki Ayano. He learns from her how fun music is, and in no time the curtain rises on the Kaimei Rock Festival!
0 votes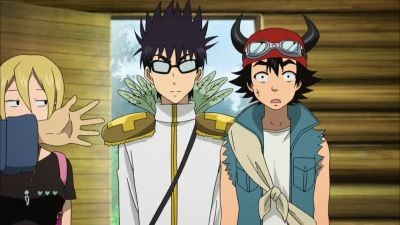 #20 - This Is How A Man Plays Hyperion!
Season 1 - Episode 18 - Aired Aug 4, 2011
Yamanobe-sensei is back, and now he's trying to get everyone in the Sket-dan to play a nutty board game called Hyperion. Everyone except for Himeko, as only men can appreciate this game, supposedly. But the epicness gets Bossun and Switch very enthused about the game, and soon they find themselves heading to the world tournament...
0 votes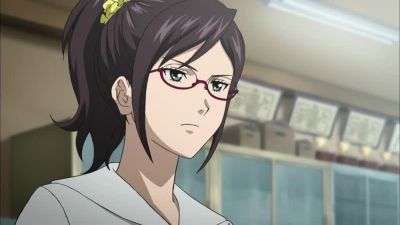 #21 - Panic And 100 Haircuts In The Principal's Office And Clubroom
Season 1 - Episode 19 - Aired Aug 11, 2011
A writer for a local newspaper is coming to interview and take a photo of the Sket-dan, and Himeko demands that Bossun get his hair cut. But when Bossun refuses, Himeko takes things into her own hands... What could possibly go wrong? Afterwards, it's the principal's birthday, and the Student Council is planning a surprise party for him. But when the President makes a mess of his prized bronze bust, the principal will be in for a whole different kind of surprise...
0 votes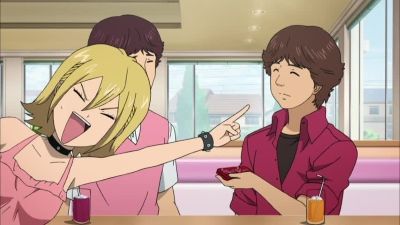 #22 - Blind Group Date Tsukkomi
Season 1 - Episode 20 - Aired Aug 18, 2011
Bossun and Himeko get into a little fight, and things are made worse when Bossun and Switch are invited to a mixer with Seiji and three other girls. Bossun is rarin' to impress with his comedic flair, but he's in for a tough crowd. Without Himeko's fiery comebacks, Bossun's humor falls flat...
0 votes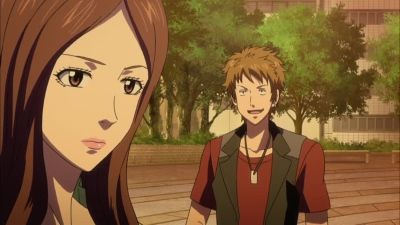 #23 - Otaku and Occult
Season 1 - Episode 21 - Aired Aug 25, 2011
Bossun bumps into Himeko outside on the weekend, and they happen to spot Switch and Yuuki meeting up nearby as well. Their curiosity piqued, they decide to trail the 'odd couple' into a shopping mall. Turns out Switch is helping Yuuki with a request- to choose and purchase a laptop, so she can create a website dedicated to her passion of all things occult. Hijinks ensue, with the embodiment of 'Otaku' and 'Occult' clashing their interests and respective positions(supernatural vs science) against each other all the way(in their usual fashion). Nonetheless, they seem to be getting along well(again, in their own way), and even Bossun and Himeko note how unusual it is for Switch to be going out of his way to help his 'archrival', Yuuki. Switch and Yuuki then bump into her old crush from middle school, Kobayashi, who was there with another girl. He talks down to Yuuki, which seems to rub Switch the wrong way. After he leaves, Yuuki confides to Switch her past in her middle school: she was melancholic and had few friends, but wanted to try falling in love. She started having feelings for Kobayashi who was rather popular with the girls, but he turned her down citing her scary appearance. After hearing the story, Switch decides to bring her around the mall to do a total makeover for her. Later, after being abandoned by the girl he was with, Kobayashi spots a beautiful girl standing alone by a fountain outside, and hits on her. This turns out to be post-makeover Yuuki, however, and together with Switch, she finally turns the tables on him. On the way home, they bond over the incident, with Switch still denying any romantic interest in her. However, she notes, he will go with her again the next day to shop for the laptop. At the end of the episode is an omake bit, "Resort Dance", which has the girls at the beach playing the Japanese word game Shiritori.
0 votes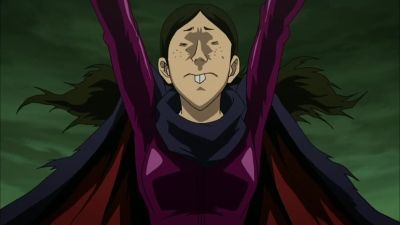 #24 - Running Home Run (Revised)
Season 1 - Episode 22 - Aired Sep 1, 2011
The principal adores his grandson very much and asks the Sket-dan to prepare a picture play to entertain him. They decide to base the story off of Momotaro, but change things up from the usual... Afterwards, he asks them to play with his grandson for an afternoon, but the kid doesn't seem interested in having fun at all.
0 votes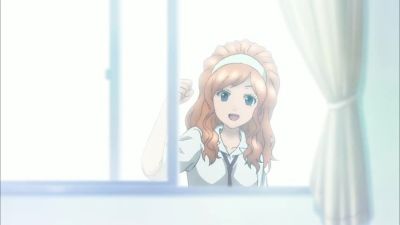 #25 - It Feels Great to be a Little Princess!
Season 1 - Episode 23 - Aired Sep 8, 2011
Momoka comes to the Sket-dan to ask for help in her voice acting job. In an upcoming episode, she needs to play Liberty Maji back when she was little, and Momoka is having a hard time grasping the mindset of a child for her acting. The Sket-dan try to help by playing children's games with her, but it isn't until she and Himeko accidentally drink one of Chuu-san's drugs that they can really experience their childhood all over again!
0 votes