The BEST Episodes of Sket Dance
Every episode ever - ranked by fan votes!
Last Updated: Nov 30, 2019
At Kaimei High School, the Living Assistance Club (aka the Sket Brigade) was organized to help students with problems big or small. Most of the time, though, they hang out in their club room, bored, with only a few trivial problems floating in every once in a while. In spite of this, they still throw all their energy into solving these worries.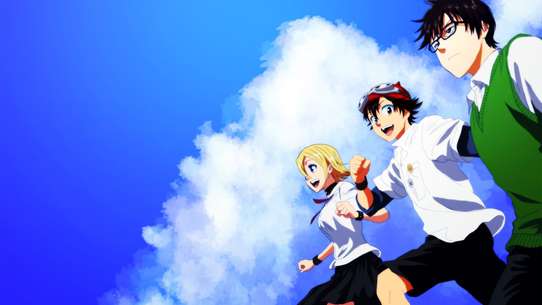 #1 - Happy Birthday Part 2
Season 1 - Episode 47
On Bossun's 15 birthday, he finds out the truth about his parents. Unable to cope with the tragedy, he lashes out, only to meet the child his father once saved when he was a kid, all grown up, who gives him a mysterious letter his father wrote addressed to his real mother, and one addressed to him...
6 votes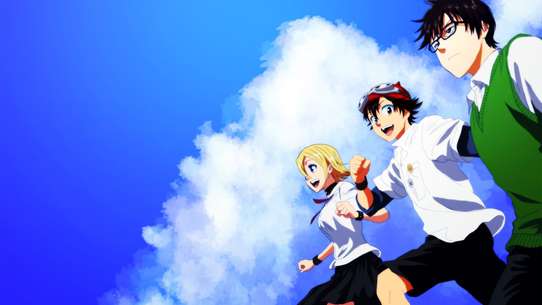 #2 - To Build a Better Academy
Season 2 - Episode 25
The first story is about Kiri demonstrating his loyalty to Tsubaki, but Tsubaki's student council feels Kiri is acting more of an errand boy. Later, the Sket Dan and the student council help Hani overcome her problem with her distaste of men. At first, Himeko and the girls dress as guys, but it doesn't work. Then, Himeko proposes to have Bossun and the rest of guys to cross dress as girls. Can the Sket Dan crew help Hani overcome her hatred for men?
4 votes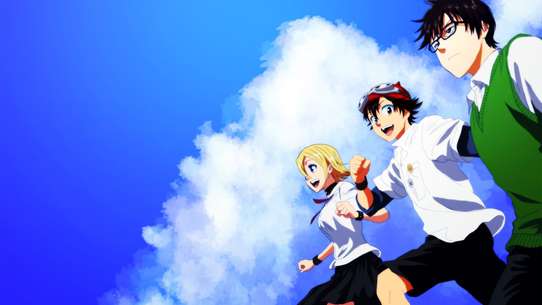 #3 - Go for it, Onee-san Romantic Laboratory!
Season 1 - Episode 34
Roman's got a new club member, and she's gotta show her the basics of shoujo manga! So she decides to draw her own "how to draw manga" guide, with hilarious results! Next, Onee-san is back and clumsier than ever! is there anything she's actually good at?
3 votes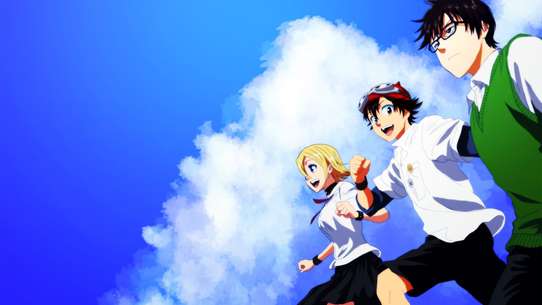 #4 - Happy Birthday Part 1
Season 1 - Episode 46
One day, Bossun, at age 14, discovers a box of video tapes in his mother's room. The videos show his young mother, a pretty women named Haru, and a man who looks just like him...
3 votes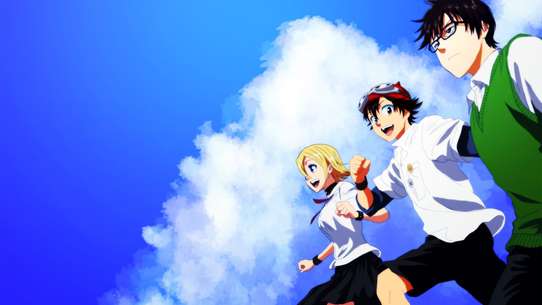 #5 - Happy Rebirthday
Season 1 - Episode 48
It's the kaimei festival, and Bossun's class is doing a maid cafe. Everybody's parents show up, and Bossun is approached by a man who claims to be the doctor who delivered him. He has finally decided to tell Bossun the truth of what happened that day, which he has kept secret for 17 years...
3 votes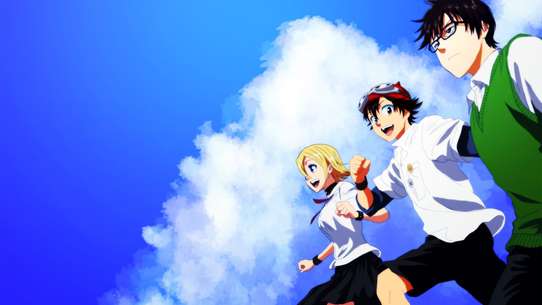 #6 - Happy to Meet You
Season 1 - Episode 51
In the Season finale, Bossun and Tsubaki partner up for the first time to work on a project, but together, this brother duo is highly combustible! Later on, Tsubaki meets Bossun's family and has the chance to see his real parents for the first time... but does he want to?
4 votes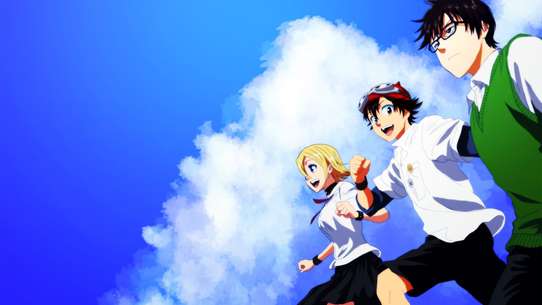 #7 - May I Come Backstage?
Season 2 - Episode 5
When Switch's laptop is on the fritz, he's left speechless. Can Switch finagle a backstage pass to Momoka's concert and be his usually suave self when he's only got a sketchbook to work with?
3 votes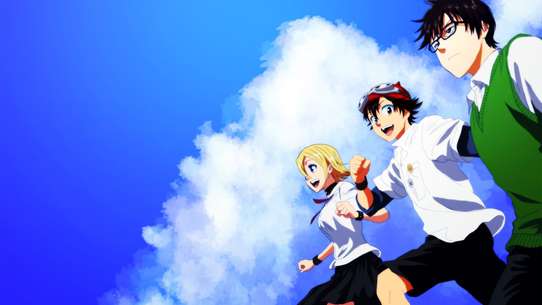 #8 - Tsubaki and Daisey
Season 2 - Episode 8
When Daisey runs afoul of the leader of a group of delinquents who threatens to trash Kaimei High unless she becomes his woman, Tsubaki takes it upon himself to avenge her honor and set things to rights!
3 votes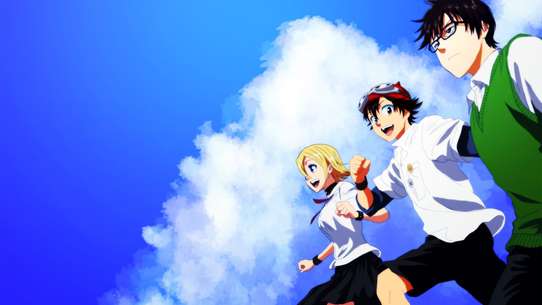 #9 - He's Interested in the Sister and the Brother's Interested in Him
Season 2 - Episode 14
Agata is normally protective of his younger sister, but his genius IQ goes out the window when he becomes convinced that Saaya and Tsubaki are in love with each other!
4 votes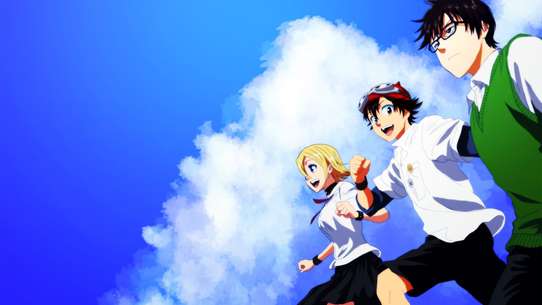 #10 - Tsubaki's Lame T-Deep Moaning
Season 2 - Episode 16
Tsubaki's hobby is making original T-shirt designs, but when his fellow Student Council members proclaim them "lame", he goes to his twin brother Bossun for a shot of creative advice. Then, Bossun's love for a robot anime leads him to an otaku meet-up. Will he be able to fit in?
5 votes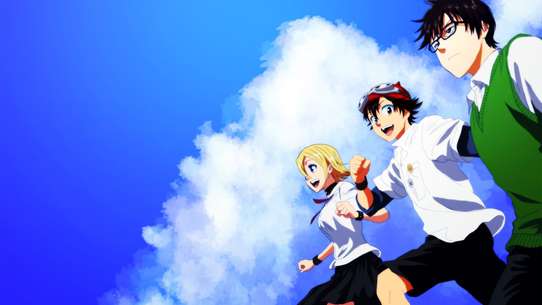 #11 - Chase Kagerou!
Season 2 - Episode 21
Kagerou, a ninja-like purse and wallet-snatching thief, plagues the students of Kaimei Academy. Can the Sket-dan stop him or will it take a ninja to catch a ninja? Over at the Student Council, President Tsubaki is trying to get used to his position, a task made harder when it appears the new treasurer is off her rocker.
3 votes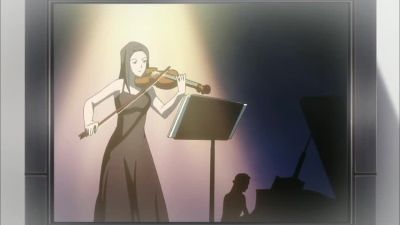 #12 - Sketchbook
Season 1 - Episode 17
Bossun makes friends with a violinist while practicing for the upcoming Rock Festival, Sugisaki Ayano. He learns from her how fun music is, and in no time the curtain rises on the Kaimei Rock Festival!
6 votes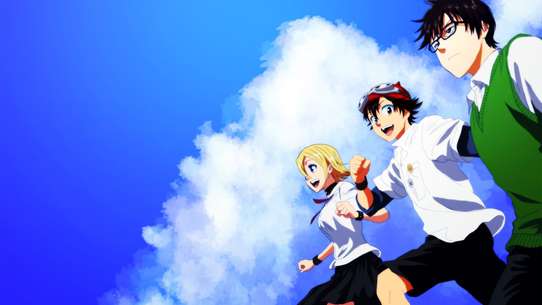 #13 - Genesis World Grand Prix
Season 1 - Episode 49
Countries from around the world gather together once every four years to celebrate the most ancient of traditions, the pinnacle of sports! Testing their own passion and training against the best the world has to offer, the Sket-dan goes forth, with the pride of their country on the line! Will the goddess of victory shine down on our heroes? Will they be able to claim that yes, they are the winners of the Genesis World Grand Prix?
4 votes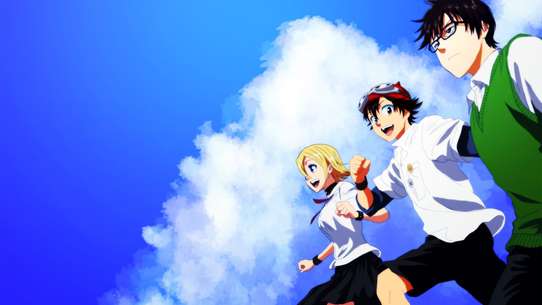 #14 - Stop! Invisible Man-kun
Season 2 - Episode 7
It's Mad Scientist Week as another faux-cola potion turns Bossun invisible and then later, Bossun puts on an artificially intelligent "power suit" created by Switch... But the suit soon develops a will of its own!
4 votes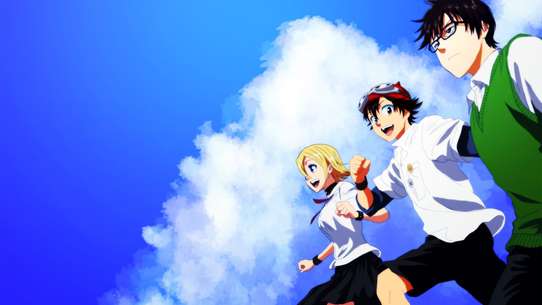 #15 - Skip!
Season 2 - Episode 11
The students of Kaimei High are going on a class trip, but first, they have to participate in a rope skipping competition to see which class gets the best rooms. Saaya doesn't have an athletic bone in her body, so is worried she's going to doom her class to the worst rooms of all, until the Sket-dan tries teaching her how to skip! Then, the students are on their way, but in the back of one bus, Chuu-sensei is playing mad scientist again, and this time his victims are Bossun, Himeko, and Tsubaki!
4 votes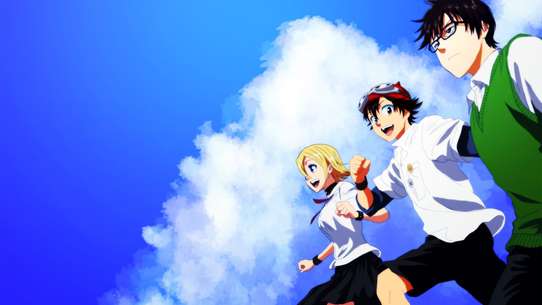 #16 - Seeking Out Tsukkomi
Season 2 - Episode 15
When Switch brings out an invention that can read the minds of animals, he and the other members quickly find out that it can also read human minds! Then, Himeko has been recruited by Momoka to go on a TV show, where she has to battle a professional comedian in a war of zingers!
4 votes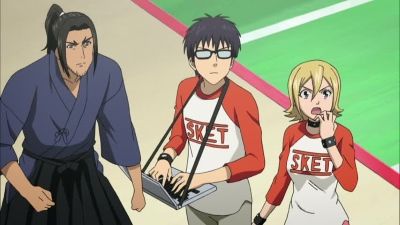 #17 - Pixie's Garden
Season 1 - Episode 13
It's the second to last round, and it's a battle of love between the pitch perfect rich girl and the klutzy, head-in-the-clouds Roman-tic! Which one of the will break their team's hearts?
6 votes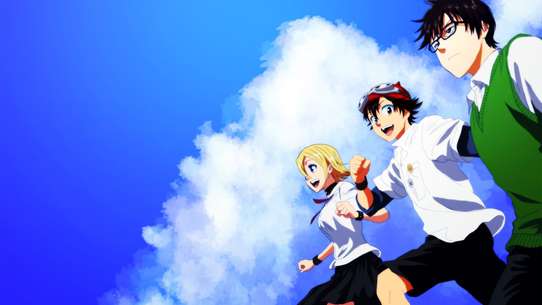 #18 - Operation Love Potion
Season 2 - Episode 17
When Suzu notices how Onee-san and her father are very close, she asks the Sket Dan to help her and Onee-san use the love potion on her father. However the drug has very specific instructions to work. With Bossun's plan of how to administer the drug, can Suzu and Onee-san pull it off?!
3 votes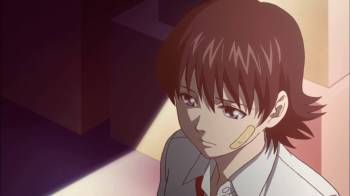 #19 - Kunpuu, Pleasant Breeze
Season 1 - Episode 37
In the third Arc finale, Hime goes to a high school far away to escape her violent past, but the rumors of "Onihime" have spread like wildfire. When a newfound friend gets into trouble with small-time Yakuza hoods, will Hime step in at the risk of exposing her old identity? Also: the secret origin of Sket Dance!
5 votes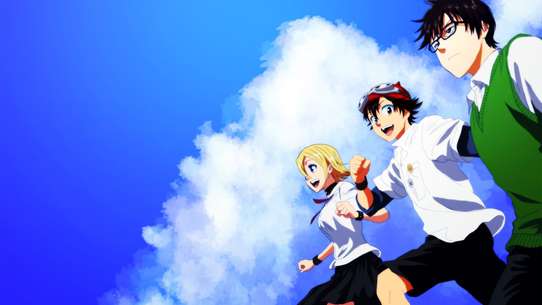 #20 - The Manga Girl Aims for the Wilderness and Has a Meeting
Season 2 - Episode 10
Fumi-chan is a great artist, but what will happen when she tries to emulate Roman's style of manga?! And speaking of emulate, when Tsubaki temporarily loses his vision, the Sket-dan plays a prank on him by pretending to be the other members of Student Council... but then they're stuck in the situation!
5 votes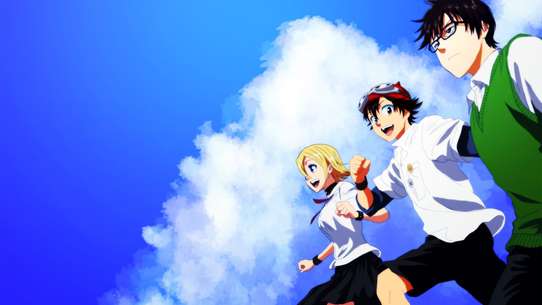 #21 - Food Fighter Home Visit!
Season 2 - Episode 23
Sasuke accidentally broke Bossun's bonus toy car that he won from a candy box. Mimori says her father is collecting something similar so she brings Bossun, Himeko and Sasuke to her home... no, it's a mansion! Wait no, it's a town... Later, after deciding to stop her high speed 'Captain Munch', Chiaki is challenged by an old foe to a rematch over her 'food fighter' abilities, can she regain her 'Munch' or while Bossun be able to fill in?
5 votes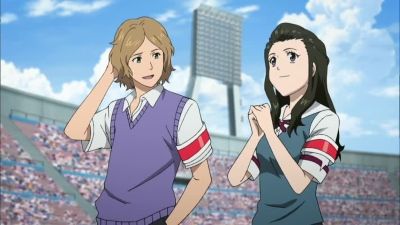 #22 - Shooting Gang Star Etc...
Season 1 - Episode 12
The second game of the Bibage Battle is a real show between Shinzou and Tsubaki, coming to a truly cinematic finish! Then the curtain rises on a sharp-shooting (or is it, sharp-tongued) battle between Switch and Daisey!
7 votes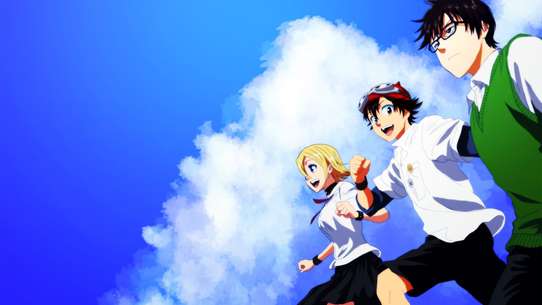 #23 - Vs. Student Council! The Rare Man Who Needlessly Fear the Battle Q!
Season 1 - Episode 41
Enigman and Quettion are back, and their next victims are the Student Council! With the super-genius Agata stuck in a staff meeting, can the others make it through and win to get an embarrassing photo back? Later, Enigman is back to ask the Sket dance for advice on his date with Quettion!
2 votes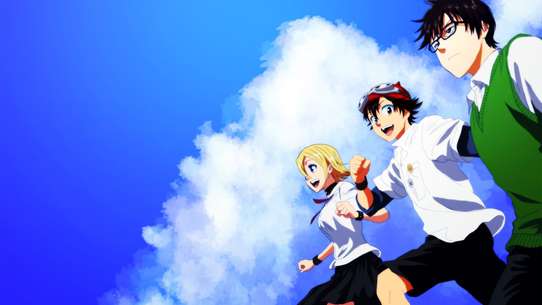 #24 - Get the Fortune Teller!
Season 2 - Episode 3
When Yuuki falls under the influence of a seemingly scamming celebrity psychic, it's the Sket-dan to the rescue! But to take down the fraudulent fortune teller, they'll have to head to her home turf, at a seminar in front of hundreds of true believers!
4 votes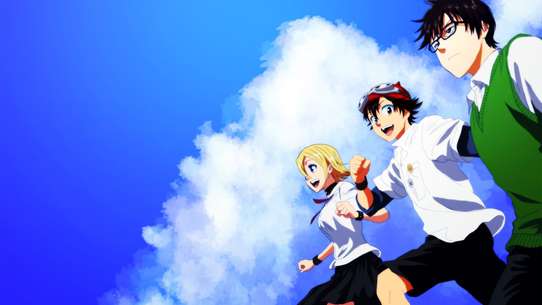 #25 - You Got Mail
Season 2 - Episode 6
Bossun has a new e-mail friend, as does Himeko... In fact, they both start to fall for their respective pseudonymous pal, unaware of the person's true identity!
4 votes