The BEST Episodes of Section Zéro
Every episode ever - ranked by fan votes!
Last Updated: Sep 29, 2020
Set in the near future, multi-national corporations are Europe's new leaders. One of the most powerful, Promethee, wishes to further secure their growing dominance by replacing the police force with their own private militias, the Black Squad, led by Henry Munro. Following the shooting of his daughter, his life in shambles and darkest secrets exposed, an idealistic law enforcement officer, Sirius, with nowhere to turn, aligns himself with an old cop Franck Varnove. Sirius takes charge of Franck's clandestine, elite squadron, Section Zéro, to battle these dark, violent militias, promising a return to traditional law enforcement before the world they've known disappears forever.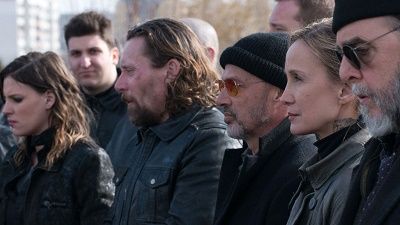 #1 - Renaissance
Season 1 - Episode 3 - Aired Apr 11, 2016
At Becker's funeral, all around Sirius gathered around the coffin. While his friends are scattered, Nadia Rosen, ballistics expert of the 3rd District, addresses Elie Klein. She told him he had important information to communicate about the death of the commander Becker. For its part, Saber, chief of Regulators, trying to understand why his sister was abducted. Prometheus installs Diana and his son in the village of Upper Town...
37 votes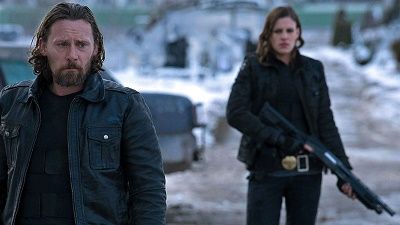 #2 - Shadow Soldiers
Season 1 - Episode 4 - Aired Apr 11, 2016
Sirius wakes up in the mansion Varnove, within a medical cabinet, hampered by links. Elijah, she was taken to hospital in critical condition. It is still in possession of the USB stick found in Nadia Rosen. Diane made several discoveries about the secret project in which it was associated in spite of herself. The Mékas men without conscience and psychologically neutral developed by Prometheus, show signs of malfunction of critical concern the Management ...
33 votes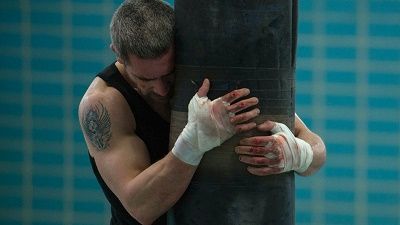 #3 - Between the Living and the Dead
Season 1 - Episode 5 - Aired Apr 18, 2016
At the mansion of Section Zero, Papa Charlie convinces Sirius again team with their former partners Cobra: Jankovski the"Janko", Foetus and Lucy Lee. Themselves have accounts to settle for ten years. To the cops, Cheyenne tries to find Bianchi, removed following an operation against an informant of Black Squad. She finds Saber, always in search of the authors of raids which his sister was a victim. All Yukov now seeking to end the actions of the Black Squad...
30 votes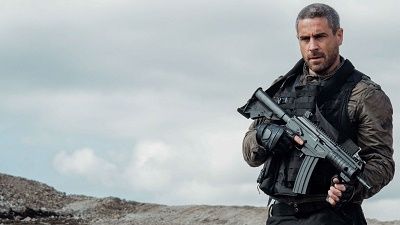 #4 - Lone Survivor
Season 1 - Episode 8 - Aired Apr 25, 2016
Facing widespread uprising in the Deviants district, Eberling tries to regain control by announcing the arrest of designated officials. Sirius think he will be able to complete his mission and be with them. That's when Franck Varnove receives the call from an unexpected ally, the summit of power. The restoration of order has never been so close. The power game begins. Sirius could pay the price...
28 votes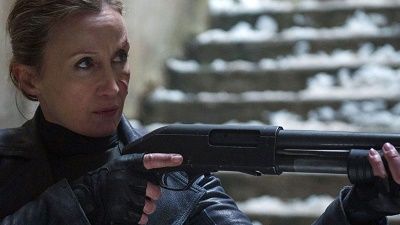 #5 - Sirius Requiem
Season 1 - Episode 6 - Aired Apr 18, 2016
Varnove decides to hack Prometheus' intranet to broadcast images of Black Squad massacres and create a protest movement. Sirius and his men therefore seek Saber, alone capable of infiltrating networks. But Eberling and Josephson are close to getting the results of research on Diana Méka program, which would allow them not to need Munro, become out of control. The leader of the Black Squad capture Papa Charly and extorts him information on Section Zero, more than ever threatened...
27 votes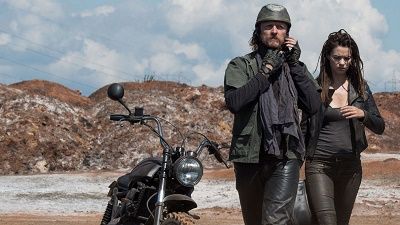 #6 - Block 13
Season 1 - Episode 7 - Aired Apr 25, 2016
Sirius and his team-mates develop a risky strategy to backtrack Block 13 which is retained Papa Charly. Foetus and Lucy Lee deliberately let themselves capture by the Black Squad. In the Marches, Elijah finds the trace of a loved she thought she had lost. Meanwhile, in the Upper Town, Diane is close to Sorensen during his research; it might help to escape with Lou and Theo. But it is without counting Munro and his new sidekick, Emerson, determined to do the cleaning to get back in the good graces of Prometheus...
26 votes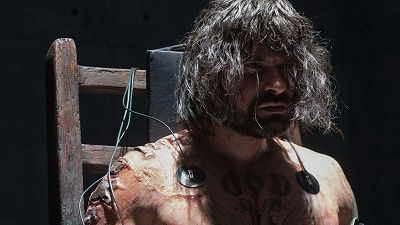 #7 - In the Kingdom of the Dead
Season 1 - Episode 2 - Aired Apr 4, 2016
Sirius asks a young woman at the time of the arrest of Tobias, the dealer of Yukov, well-known Russian mafia of the 3rd District. He had been shot by Sirius and Lou, the daughter of Sirius and the dealer girlfriend, seriously injured. The interview gives little result: Sirius gets one name, that of a Nazi named Seka, which she said would be in the neighbourhood deviant. For its part, Munro, in charge of the investigation into the death of Tobias, Sirius offers to make a deal...
42 votes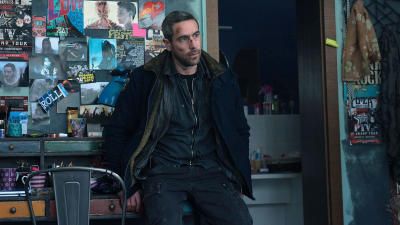 #8 - The Chimera
Season 1 - Episode 1 - Aired Apr 4, 2016
In 2024, the European states, all debt, have been supplanted by huge multinationals. Prometheus, one of them, continues to expand its empire on the Federation. It relies for this on a private militia, the Black Squad. Sirius, an idealistic cop wants to fight to prevent the disappearance of the world in which he lived and grew up. With his elite group, Section Zero, it comes into resistance. During a speech in the Lower City, Sirius apprehends a certain Sergeant Dan Sorensen, veteran Special Forces, yet pronounced dead in battle for seven years. On him, police found a large quantity of an unknown drug, the Chimera ...
99 votes