The Best Episodes of Rake (US)
Last Updated: Nov 30, 2018
Greg Kinnear makes his broadcast TV series debut as a brilliant but self-destructive criminal defense lawyer named Keegan Deane in a drama based on the Australian series of the same name.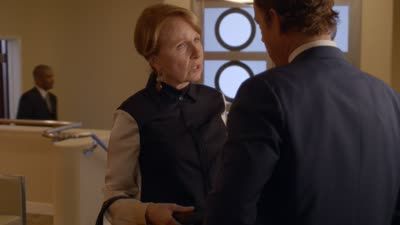 #1 - Hey, Good Looking
Season 1 - Episode 10
While trying to defend a new client (Kate Burton) accused of killing her husband, Keegan ends up becoming a suspect in the murder of Mayor Barzmann; Maddy is tired of being stalked by Bruce.
Watch on Amazon
Buy on iTunes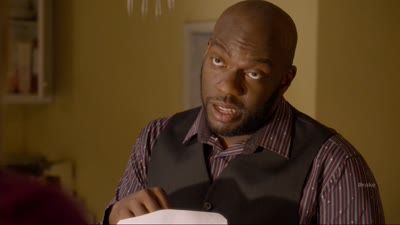 #2 - Staple Holes
Season 1 - Episode 9
Following the death of his father, Ben takes over the law firm and hires Keegan, who is immediately put on an important case. When Keegan cross-examines a key witness in the case – with zero preparation due to a big night out – he inadvertently wins the case, but the partners don't have the jubilant reaction he was expecting. Meanwhile, Leanne begs Keegan to put her on his staff at the new firm, Bruce won't come to terms with the fact that Maddy broke up with him, Scarlet puts the launch of her campaign for D.A. on hold and Keegan's relationship with the Mayor's wife gets more complicated
Watch on Amazon
Buy on iTunes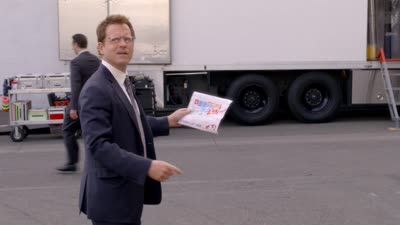 #3 - 50 Shades of Gay
Season 1 - Episode 11
A high-powered agent accuses Mikki's former pimp of assault; Maddy attacks Finn's teacher.
Watch on Amazon
Buy on iTunes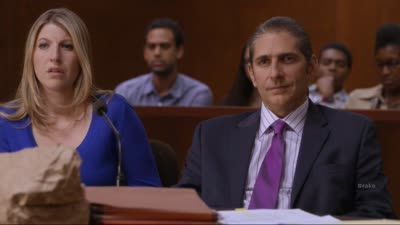 #4 - Bigamist
Season 1 - Episode 5
When chef and restaurant owner Alberto Rinaldi is accused of bigamy, Keegan has to find a way to convince the jury that his love for his wives should not be a crime. But when details surrounding Rinaldi's other romantic relationships surface, a tough case becomes even more difficult. Meanwhile, Mikki asks for Keegan's help when one of her old clients starts harassing her, and Scarlet gets herself into some legal trouble of her own.
Watch on Amazon
Buy on iTunes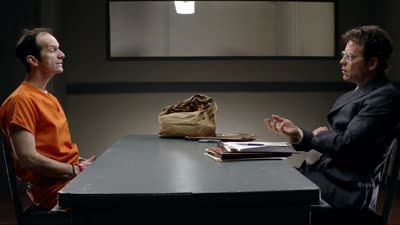 #5 - Cannibal
Season 1 - Episode 4
Reeling from the death of his father, Ben asks Keegan to take over the case of Graham Murray, the mayor's top economic advisor who is accused of murdering and eating the remains of a young accountant. Although Ben thinks this will never go to trial, Keegan is determined to prove Murray's innocence, after he finds out interesting details surrounding the alleged victim's death. Meanwhile, Keegan has legal troubles of his own and Mikki makes a decision about her career.
Writers:
Allison Abner

,
Sara Goodman
Watch on Amazon
Buy on iTunes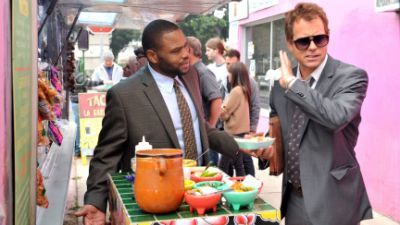 #6 - Three Strikes
Season 1 - Episode 8
When an old friend from Keegan's AA days, Reggie Jarvis, is charged with his third strike for a robbery he didn't commit, Keegan must figure out how to get him off the hook or reach a plea deal - a challenge made more difficult after the mayor declares no plea deals for any of Keegan's clients. Meanwhile, Keegan reaches a financial low and considers joining Ben's firm, while Ben exercises his authority at the firm with hiring and firing decisions. Also, Scarlet contemplates a big career move and Keegan bets Maddy that she can't spend 24 hours with her boyfriend.
Watch on Amazon
Buy on iTunes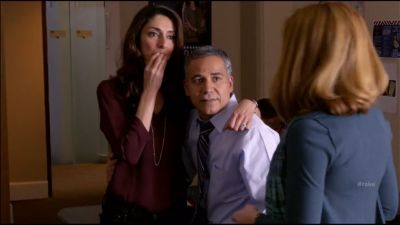 #7 - Remembrance of Taxis Past
Season 1 - Episode 12
Keegan charms a former California governor into supporting Scarlet's bid for District Attorney; Maddy enlists her ex-lover as a campaign consultant.
Watch on Amazon
Buy on iTunes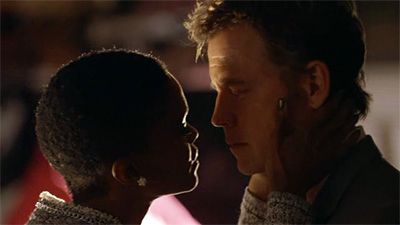 #8 - Mammophile
Season 1 - Episode 6
Keegan must use an unusual tactic when a new client (Brian Baumgartner) and his mother (Debra Mooney) both confess to the same murder; Keegan learns that Mikki is dating someone he is familiar with.
Watch on Amazon
Buy on iTunes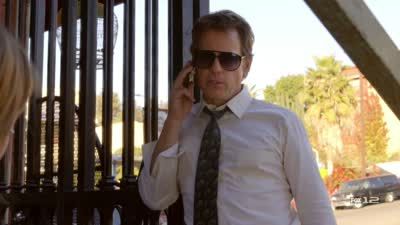 #9 - Jury Tamperer
Season 1 - Episode 7
When Keegan's newest client, Lucy Marks, is charged with jury tampering after sleeping with a juror in order to get information about her daughter's case, Keegan has to try and purposely lose the case in order to make the city look accountable for Lucy's daughter's wrongful conviction. But when new evidence surfaces on her daughter's case, Keegan starts to question Lucy's motives. Meanwhile Finn is still sleeping with his teacher against his parent's wishes and Keegan figures out a way to sabotage Mikki and David's blossoming relationship.
Watch on Amazon
Buy on iTunes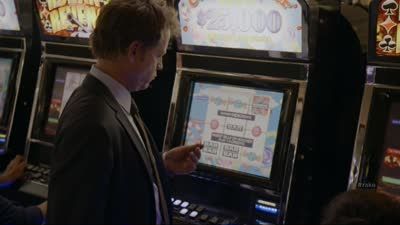 #10 - Cancer
Season 1 - Episode 3
When a gambling-addicted mother defrauds an insurance company under the pretense that her son has cancer, Keegan must find a way to win the case by appealing to the jury's emotions. Meanwhile, Finn is disappointed when Keegan falls through on his promise to have Tony Hawk come to his school's auction and Keegan loses his poker winnings to an unexpected competitor
Watch on Amazon
Buy on iTunes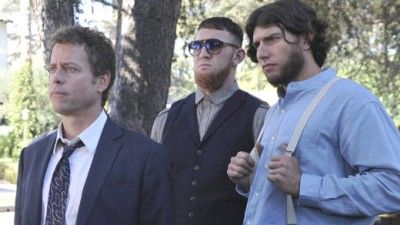 #11 - A Close Shave
Season 1 - Episode 2
Keegan takes on the case of three Amish bakers accused of attempted murder. Their crime? Shaving off the beard – considered a symbol of a man's faith and devotion in the Amish religion – of a bishop who was trying to retrieve a sect member in Los Angeles whom he thought was being kept against her will. Meanwhile, Scarlet and Ben plan a recommitment ceremony and Keegan uses a helpful transportation app called "Joyride," on which he meets driver Brooke Alexander, a slightly overeducated, sports-betting girl who seems too good to be true.
Watch on Amazon
Buy on iTunes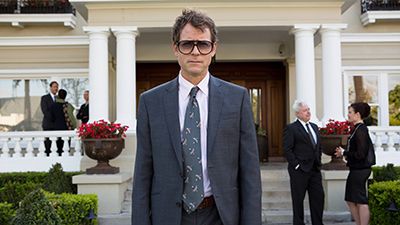 #12 - Serial Killer
Season 1 - Episode 1
In the series premiere, as payment for a late night poker win, Keegan agrees to enter a guilty plea for confessed serial killer Jack Tarrant, expecting to garner a quick burst of publicity for himself off of the case. When Tarrant accuses Los Angeles Chief of Police Bernie Michaels of writing all of his confessional testimonies for him, it is up to Keegan to figure out which party is telling the truth, pitting Keegan against the Mayor of Los Angeles, a situation with serious repercussions, personally and professionally. Meanwhile, Keegan receives payment from a client in the form of a Pacific Bluefin tuna worth 15 thousand dollars. All he has to do is get the fish to a local sushi restaurant and have them pay him so he can then pay his bookie a portion of his gambling debt.
Watch on Amazon
Buy on iTunes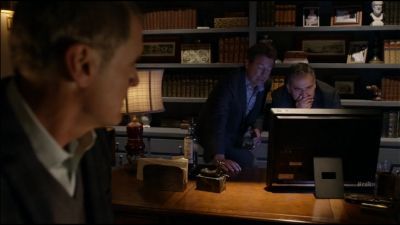 #13 - A Man's Best Friend
Season 1 - Episode 13
A respected doctor -- and a friend of Keegan's -- is accused of animal cruelty; David and Scarlet's campaigns take a nasty turn; Maddy reunites with an ex-girlfriend.
Watch on Amazon
Buy on iTunes