The BEST Episodes of Polar Bear's Café
Every episode ever - ranked by fan votes!
Last Updated: Jun 5, 2020
The gag comedy follows the daily life of pandas, penguins, grizzly bears, and other animals at a café run by a polar bear.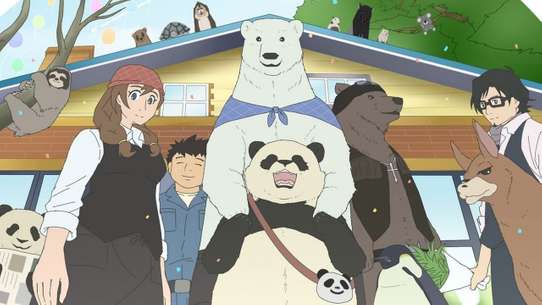 #1 - Welcome to Polar Bear's Café / Panda-kun's Employment
Season 1 - Episode 1 - Aired Apr 5, 2012
Panda, part of generation cupcake, is prodded by his mother to get a job, but he just wants to eat bamboo. While avoiding his mother's ire he happens upon a cafe run by Polar Bear, who just so happens to be looking for a part-time employee.
0 votes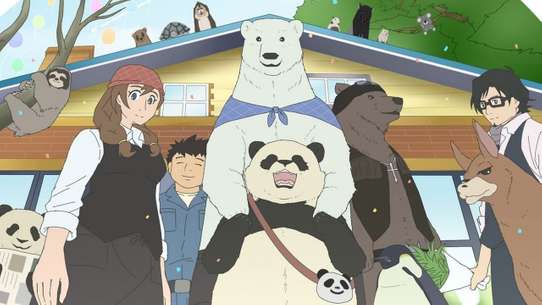 #2 - Everyone's Café / The Café's Flower Viewing Party
Season 1 - Episode 2 - Aired Apr 12, 2012
The patrons of Polar Bear's Café have their own idea on the dream café, which starts to take form. But when the cherry blossoms start to fall, thoughts turn to having a viewing party.
0 votes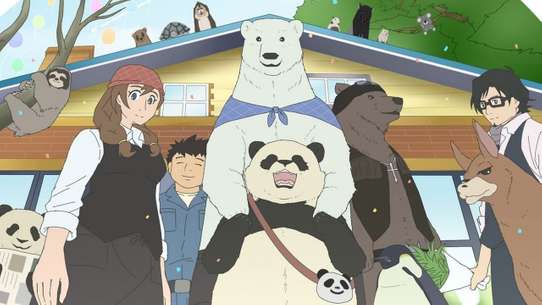 #3 - Polar Bear at the Zoo / Panda's Anguish
Season 1 - Episode 3 - Aired Apr 19, 2012
Panda has convinced Polar Bear and Penguin to visit him at the zoo. Being their first time, Polar Bear seems to want to go places he is strictly forbidden. Back at the Café, the zoo workers discuss the pains of stereotypes.
0 votes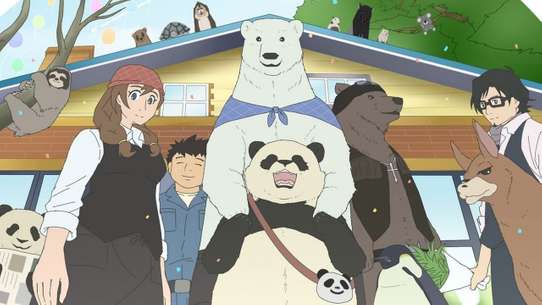 #4 - Obsessed with Smartphones / Super Fun Driving Lesson
Season 1 - Episode 4 - Aired Apr 26, 2012
Penguin is excited about his new smartphone. But the café patrons are not impressed until Panda shows them his new phone. Along with a new smartphone, Penguin is taking driving classes to get his license. Polar Bear has agreed to give him a few pointers.
0 votes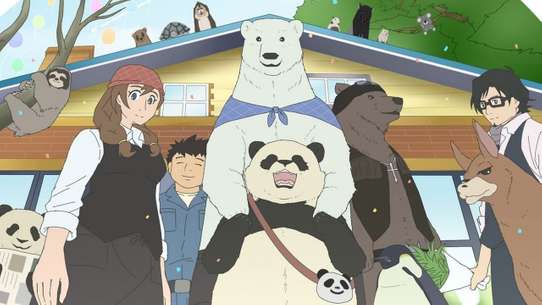 #5 - Panda gets Enthusiastic / Everyone's Parfait
Season 1 - Episode 5 - Aired May 3, 2012
Full Time Panda is away for a week, so Panda has to work his shifts. He gets some encouragement from a fan name Rin Rin, who he searches for every day. Mr. Polar Bear wants to serve a special menu and when word gets around it will be Parfaits, everyone has a suggestion.
0 votes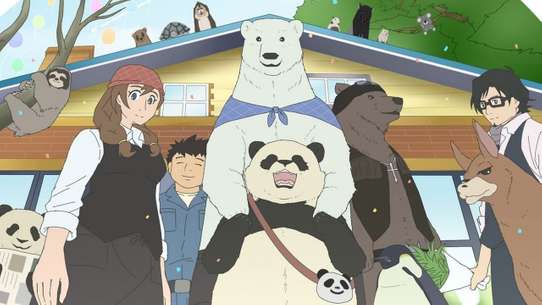 #6 - Panda's Diet / Strive for it! Wild Panda
Season 1 - Episode 6 - Aired May 10, 2012
After breaking the slide at work, Panda has decided to lose some weight. His ideal body shape is far from his current look. To fit his new look, Panda wants to be wilder but he admits he was born meek. An invite from Polar Bear leads Panda to the bar, Grizzly's
0 votes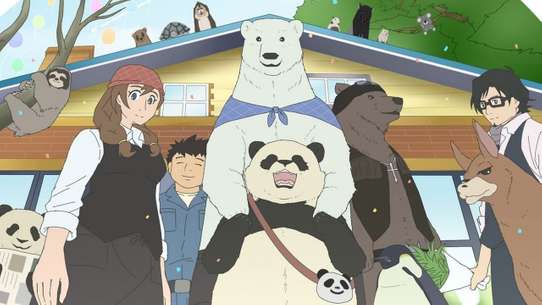 #7 - Mr. Handa's Remodeling Plan / The Great Love Love Driving Operation
Season 1 - Episode 7 - Aired May 17, 2012
Panda's new obsession is with popularity, and he attempts to raise Mr. Handa's popularity with the help of Polar Bear. Penguin finally got his license but now has to get his dating license before he can take Miss Penko out for a drive.
0 votes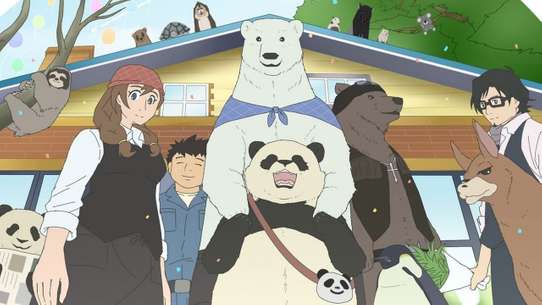 #8 - A Magazine Interview Comes By / Salmon Hunter: Mr. Grizzly
Season 1 - Episode 8 - Aired May 24, 2012
Furafura Walker Monthly. What should be a simple interview proves to be anything but thanks to Furafura's unique editor in chief. The Café is closed for the day so Polar Bear can get fresh ingredients. A hungry and curious Panda joins Polar Bear and Grizzly Bear on their fishing trip.
0 votes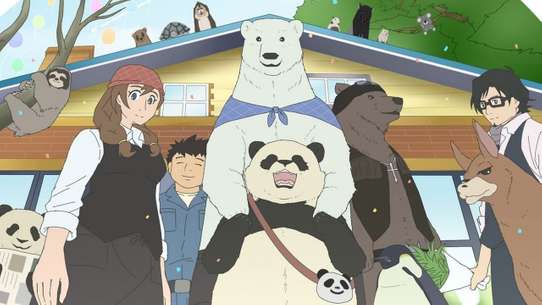 #9 - Rin Rin Deeply Moved! Panda's House! / Mr. Penguin's Proposal
Season 1 - Episode 9 - Aired May 31, 2012
Rin Rin the florist gets a truly random opportunity to visit the home of Panda, whom he adores. But just meeting Panda Mama and Panda Sister might be too much for him. Meanwhile, Mr. Penguin is getting pumped up to ask Miss Penko out on a date.
0 votes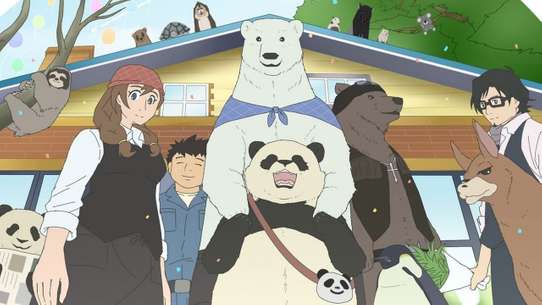 #10 - Mr. Handa's Group Blind Date? / Mr. Handa's Group Blind Date!
Season 1 - Episode 10 - Aired Jun 7, 2012
After eating Mr. Handa's very plain lunch, Panda gets Mr. Handa invited on a group date in hopes his lunches improve. But when the third male drops out, Panda goes to the café to find a replacement.
0 votes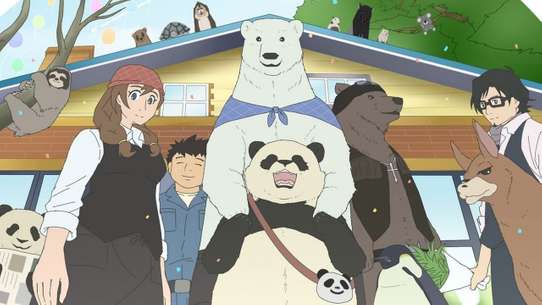 #11 - Mr. Penguin's Broken Heart / Panda's Night Out
Season 1 - Episode 11 - Aired Jun 14, 2012
While in the park, Mr. Penguin sees Miss Penko on a date. Grizzly stops by and tells Polar Bear it's a guy's night out.
0 votes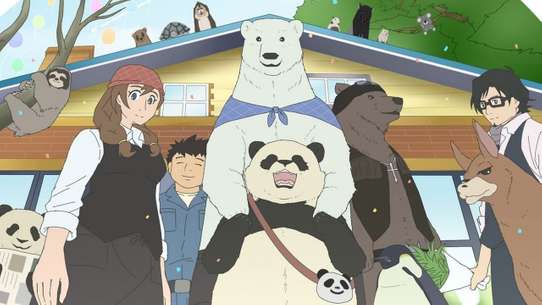 #12 - Panda, Tired of Boredom / Panda's Advice Room for Troubles
Season 1 - Episode 12 - Aired Jun 21, 2012
A rainy day at the zoo leads Panda and his fellow animals to think of creative ways to pass the time. Panda is still worried that Mr. Handa does not have a girlfriend.
0 votes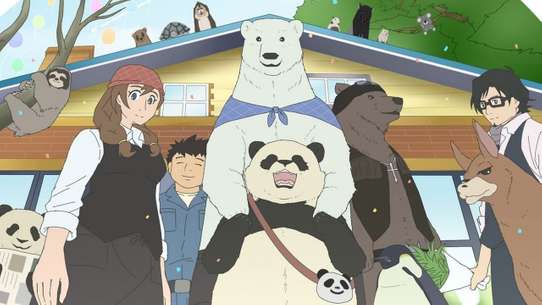 #13 - Tanabata Decorations / Panda's Wish
Season 1 - Episode 13 - Aired Jun 28, 2012
The patrons and staff of Polar Bear's Café prep for Tanabata. This is Panda's first Tanabata and he is concerned about what to wish for.
0 votes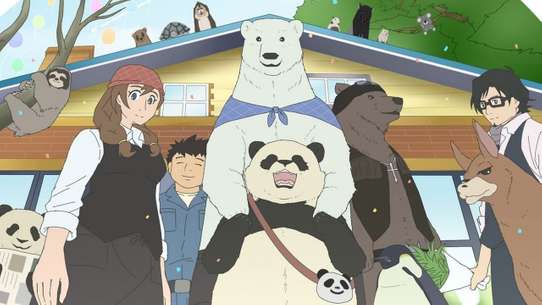 #14 - Enthusiastic Polar Bear / Let's Go to the Beach!
Season 1 - Episode 14 - Aired Jul 5, 2012
As Panda laments having nothing to due whilst Polar Bear wishes he had more free time, Polar Bear takes Panda's place at the zoo pretending to be a panda, proving to be a hit. Later, Polar Bear, Panda and Penguin take a trip to the beach.
0 votes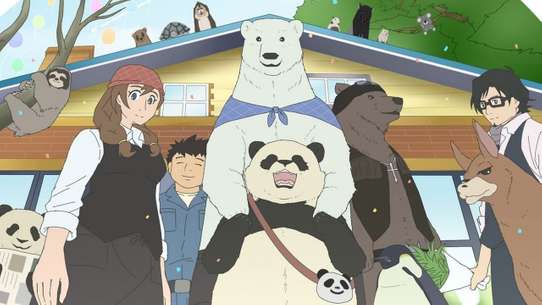 #15 - Weeding in the Summer / Mr. Penguin's Romance
Season 1 - Episode 15 - Aired Jul 12, 2012
The backyard of Polar Bear's Café needs weeding, but Penguin seems to be the only one taking things seriously. Later, Penguin finally works up the courage to confess to Penko, asking her out every day for a week. However, it turns out he inadvertently asked out seven identical girl penguins, leading to disaster when they all show up on the day.
0 votes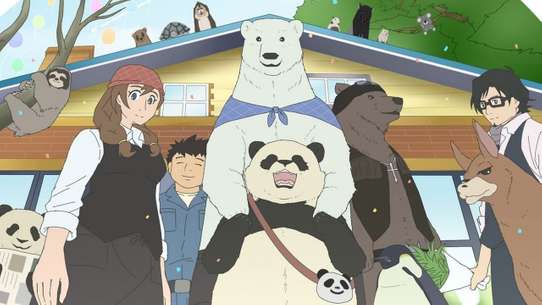 #16 - Mr. Grizzly Goes On an Adventure / A Strange Shop
Season 1 - Episode 16 - Aired Jul 19, 2012
As the café starts serving a shaved ice dessert called "Polar Bear", Grizzly gets the wrong idea and believes Polar Bear had been eaten by otters. Later, a salaryman from another town arrives at the Polar Bear's Café for the first time and is astounded by the various customers.
0 votes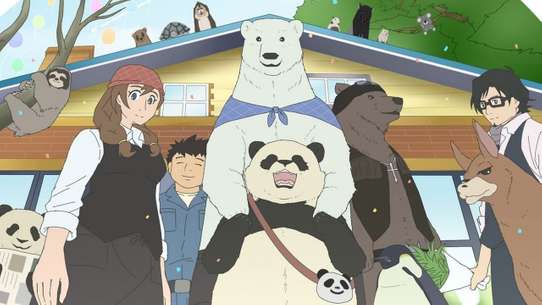 #17 - Let's Go Camping! / Rin Rin and the High School Girl
Season 1 - Episode 17 - Aired Jul 26, 2012
Polar Bear, Panda, Penguin and Grizzly go on a camping trip together, where Penguin and Grizzly find they have a lot in common whilst trying to keep Polar Bear and Panda in check. Later, Rin Rin asks a high school girl to accompany him to the zoo; the girl accepts, believing it to be a date, only to find that he just wanted someone to talk to about how cute Panda is.
0 votes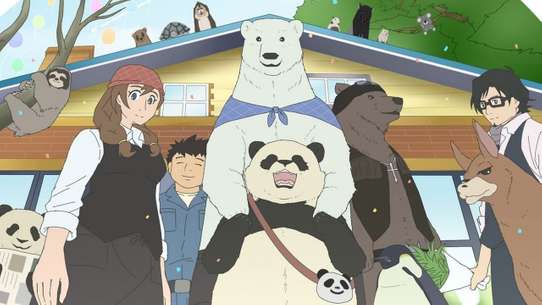 #18 - The Café's Ghost Stories / Panda Runs Away from Home
Season 1 - Episode 18 - Aired Aug 2, 2012
The café decides to hold a night of telling ghost stories, much to an easily-frighted Handa's dismay. Later, Panda decides to run away from home when his mother decides to lump his birthday celebration with his siblings.
0 votes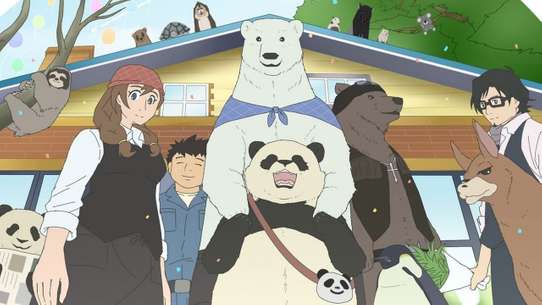 #19 - There Are Many Kinds of Penguins / What Is Baisen!?
Season 1 - Episode 19 - Aired Aug 9, 2012
Polar Bear, Panda, and Penguin go to a water park. Penguin takes along his nephew, but ends up being cowed by Mama King Penguin, while her son and Penguin's nephew become fast friends. The Penko sisters have also tailed Penguin there, while Panda is on the receiving end of King Penguin Mama's grousing about how emperor penguins (like Penguin) are considered superior — and a trio of Pygoscelis penguins out to sell penguin cards. Sasako, on the other hand, rode the train too far and arrives late at the water park. After becoming amazed by the taste of Polar Bear's Café's brand of black coffee, a man named Masaki decides to become the pupil of a tree kangaroo in order to learn how to roast coffee beans.
0 votes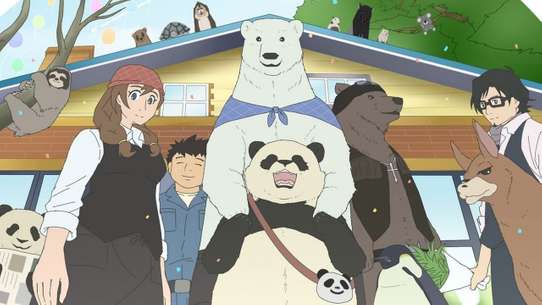 #20 - The Ideal Single Life / Summer Festival
Season 1 - Episode 20 - Aired Aug 16, 2012
Panda imagines a dream life living on his own. After struggling to find a place that meets his expectations, Panda, along with Penguin, check out where the other animals live. Later, Polar Bear and Grizzly run a stand together at a summer festival, joined by a relative of Panda's, Lesser Panda. After selling everything, the gang enjoy the sights of the festival.
0 votes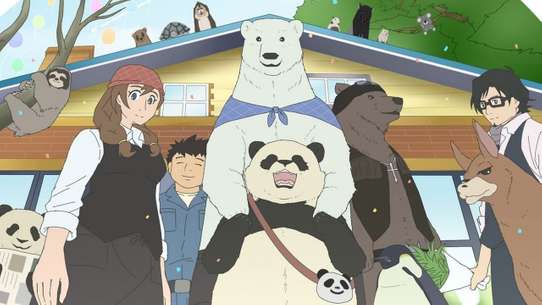 #21 - Panda is no longer a Panda / Meimei's Prince
Season 1 - Episode 21 - Aired Aug 23, 2012
Panda is reassigned to one part of the zoo after another — even serving as a zookeeper. Later, Panda's sister Mei Mei goes on about her crush on Mr Handa. However, after seeing Handa and Ms Badger at a realty office, Panda believes that the two are getting married.
0 votes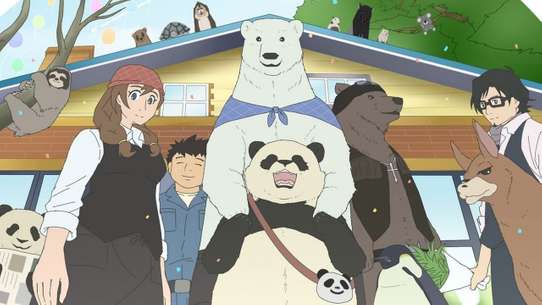 #22 - Sales Penguin / Mr. Penguin's Picnic
Season 1 - Episode 22 - Aired Aug 30, 2012
The trio of Pygoscelis penguins from the water park try to figure out how to sell their excess of penguin cards, eventually settling on creating a concentration game with them, which becomes a hit. Meanwhile, Penguin ends up having to date all the Penko sisters equally, but still has trouble telling them apart. Sasako suggests he give the sisters differently colored ribbons to better identify them, but it backfires when they decide to trade them with each other.
0 votes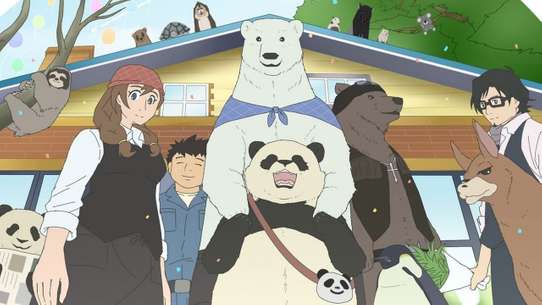 #23 - Mr. Handa's Discussion! / Panda Mama's Daily Life
Season 1 - Episode 23 - Aired Sep 6, 2012
Mr Handa meets up with Polar Bear to ask his advice on how to ask Sasako out, but Polar Bear seems to be more interested in the food where the meeting takes place. Meanwhile, Sasako winds up serving several good-looking men who come into the café, which worries Panda and Penguin. Later, Panda Mama goes to buy walnuts and learns the trick of stuffing the bag full from Mama Red Squirrel, and then endures a lecture from King Penguin Mama on how to eat at an all-you-can-eat cake buffet. The group then decides to eat at Polar Bear's Café, where they end up taxing his sanity.
0 votes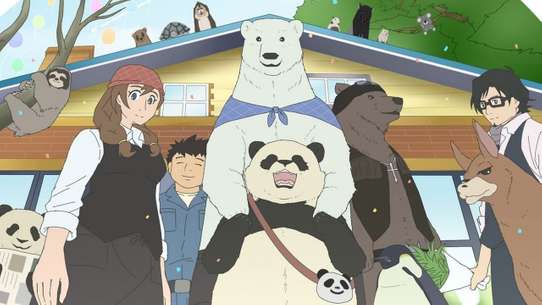 #24 - Panda's Apprenticeship / A Sports Day Filled With Animals Panda
Season 1 - Episode 24 - Aired Sep 13, 2012
Panda decides he wants to become someone's apprentice but is rather picky about who his master is. He eventually settles on becoming Sloth's apprentice, but quits due to not being able match his levels of laziness. Later, Polar Bear abruptly tasks Sasako with being the emcee of a sport competition for animals (in which Handa is the only human participant), while Panda Mama and Mama Red Squirrel quarrel over how to prepare rice balls.
0 votes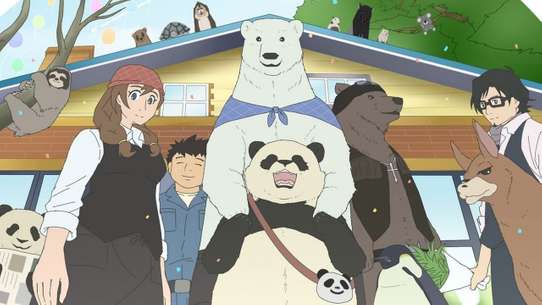 #25 - Mr. Penguin's Hobbies / Their Childhood Days
Season 1 - Episode 25 - Aired Sep 20, 2012
Penguin puts on an art exhibition, although none of the paintings are original and go unappreciated by the customers. After Polar Bear and Panda see the exhibit, they and Penguin discuss what hobbies they and other café regulars have. Later, as Polar Bear gets Grizzly to help out with a few things, he tells about how they first met.
0 votes