The Best Episodes of Pandora Hearts
Last Updated: Mar 10, 2018
Oz Bezarius, heir to one of the duke houses, has just turned fifteen. His life is rich and carefree, darkened only by the constant absence of his father. At his coming-of-age ceremony, however, everything changes. For no reason that he can discern, he's cast into the prison known as the "Abyss", only to be saved by a "chain" known as Alice, the bloodstained black rabbit. The mystery there begins as Oz unravels the mystery behind Alice, the Abyss and the strange organization know as Pandora.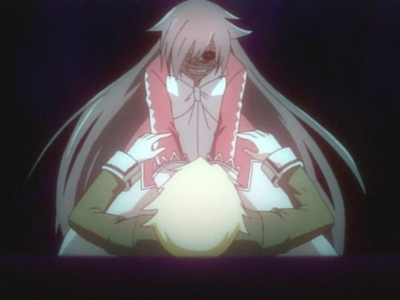 #1 - Innocent Calm
Season 1 - Episode 1
Oz Bezarius (also spelt Vessalius) spends his 15th birthday running away from the maids with his younger sister, Ada and servant, Gilbert. They hide out at Oz's secret spot, where he accidentally falls through the ground leading to a hidden cemetery. There's only one grave there, and a pocket watch is attached to it. As Oz grabs the pocket watch from the tomb, he sees a vision of a homicidal girl before being brought back to reality by Gilbert. While he prepares for his coming of age ceremony, strange figures gather and prepare to carry out their scheme.
7 votes