The BEST Episodes of Of Kings and Prophets
Every episode ever - ranked by fan votes!
Last Updated: Jul 25, 2021
An epic Biblical saga of faith, ambition and betrayal as told through the eyes of a battle-weary king, a powerful and resentful prophet and a resourceful young shepherd on a collision course with destiny.
Watch Now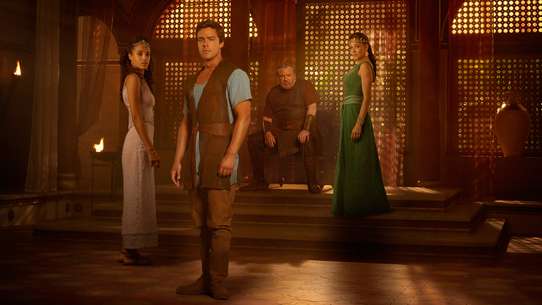 #1 - Offerings of Blood
Season 1 - Episode 1 - Aired Mar 8, 2016
The battle-weary King Saul struggles to defend his Kingdom from one of Israel's ancient enemies, the Philistines, by marrying off his daughter, Merav, to Mattiyahu of Judah. All are hopeful this strategic marriage will unify the twelve Israelite tribes. In the midst of the wedding preparations, the prophet Samuel beckons Saul and relays a message from God that he must destroy the Amalekites, another of Israel's ancient enemies. Saul dares to challenge the Prophet Samuel, setting in motion a series of calamities that will threaten his rule of the kingdom. Meanwhile, the shepherd, David, is determined to settle his family's debts. He travels to the King's palace in Gibeah with his cousin Yoab and makes the bold proposition that he can kill the lion hunting his flock. Queen Ahinoam scoffs at David, but daughter Michal thinks he just might accomplish this dangerous feat,
54 votes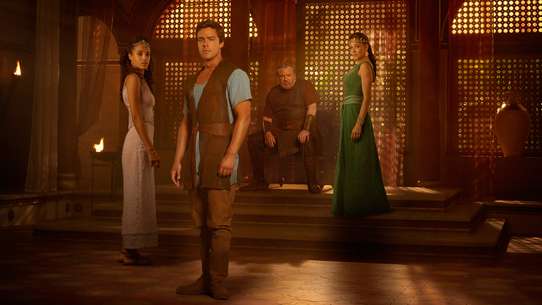 #2 - Let the Wicked Be Ashamed
Season 1 - Episode 2 - Aired Mar 15, 2016
Saul confides in David after Samuel's prophecy; Ishbaal plans to assassinate the prophet; as the Philistines prepare to wage war, the Israelites realize they're outnumbered; Ahinoam proposes a marriage between her son and the daughter of Eitan.
54 votes