The BEST Episodes of My Ghost Story: Caught on Camera
Every episode ever - ranked by fan votes!
Last Updated: Aug 13, 2020
Everybody has a ghost story. But how many people have filmed theirs? Hear true and unbelievable stories of the paranormal as told by the people who lived through them--and actually captured their hauntings on tape. These harrowing eye-witness accounts of the unexplainable are transformed into more than tales with terrifying visual evidence. You'll have no choice but to believe your eyes.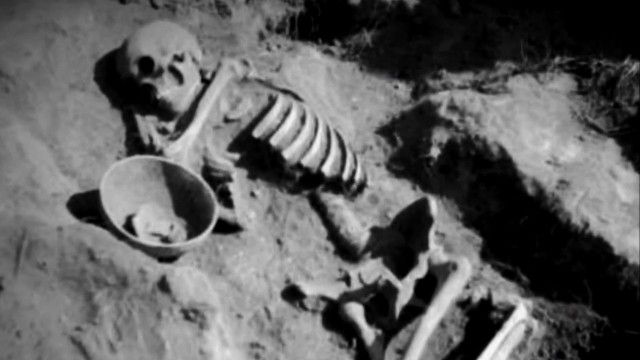 #1 - Terror in Ohio
Season 6 - Episode 11 - Aired May 4, 2013
"The Emmittyville Horror"- Waverly, Ohio "The Wind Whispers Mary"- New South Whales, Australia "Dances With Ghosts"- Coarsegold, California "Dead's Best Friend"- Mastic, New York "Boo Kind Rewind"- Union City, Ohio
4 votes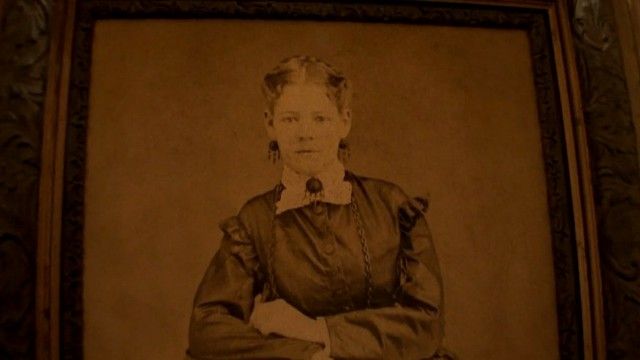 #2 - An Entity In Bed
Season 2 - Episode 1 - Aired Apr 2, 2011
A woman feels the presence of a ghost in her own bed; the ghosts of two sisters haunts a Civil War-era house; a castle built on a Native American burial ground is haunted by the spirits of Indians; encounters at a bed and breakfast are reported by guests staying there; and a haunted abandoned hospital.
68 votes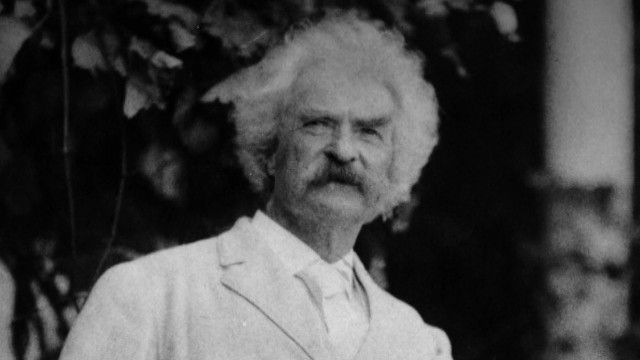 #3 - Vortex of the Undead
Season 6 - Episode 12 - Aired May 11, 2013
The spirit of Mark Twain's daughter roams the great author's old house; a ghost appears in a photograph; the voices of spirits at a mass grave site; the spirits of prisoners at a Canadian gallows. "Ghost Writer"- Hartford, Connecticut "We'll Leave the Fright On"- Temecula, California "Fright at the Museum"- Dumfries, Virginia "Hostel Environment"- Ottowa, Canada "50 Shades of Ghost"- Covington, Georgia
10 votes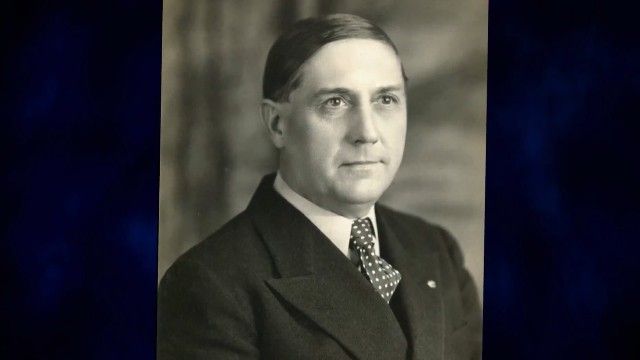 #4 - Separated by Hell
Season 6 - Episode 19 - Aired Sep 14, 2013
A terrifying invisible force invades a former nursing home; a house is haunted by a girl who can be seen in a century-old picture pictured of the house; dark spirits harass the owner of a Massachusetts home; the former residents of a Kansas asylum still roam its halls; and a universe of unexplainable orbs are captured on camera at an old Civil War building in Kentucky. "Post Mortem Clinic"- Harmony, North Carolina "The Girl in the Window"- La Puente, California "The Mist and the Pendulum"- Fitchburg, Massachusetts "The Soul Asylum"- Chetopa, Kansas "The Taking of Bowling Green"- Bowling Green, Kentucky
12 votes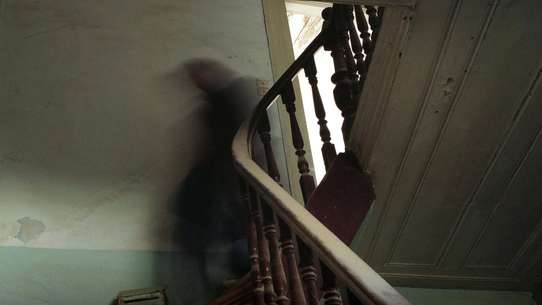 #5 - Hotel Hell
Season 3 - Episode 5 - Aired Nov 12, 2011
"Stemie's Unsolved Mysteries" - Stemie's Place Family Restaurant, Easton, Pennsylvania "Mt. Misery Loves Company" - Mount Misery Road, Hunington, Long Island, New York "There's Something About St. Mary's" - St. Mary's Art Center, Virginia City, Nevada "Good Golly Miss Molly Tynes" - Molly Tynes Farm, Tazewell, Virginia "Hotel Hell" - Georgetown Hotel, Georgetown, California "The Rotten Rotting Judge" - (private residence), Sacramento, California
17 votes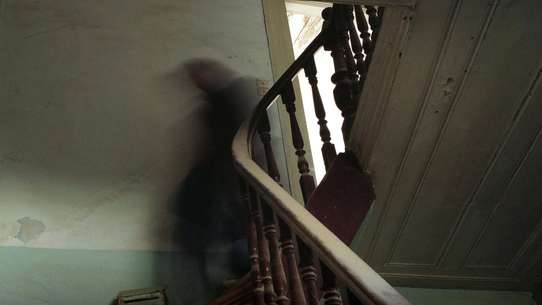 #6 - Fear The Creeper
Season 4 - Episode 4 - Aired Apr 28, 2012
"The Axe Man Cometh" - Villisca Axe Murder House, Villisca, Iowa "Take a Picture; It'll Slash Longer" - (private residence), Lisbon Falls, Maine "Fear the Creeper" - Graber Olive House, Ontario, California "Leave it to Cleaver" - (private residence), Shakopee, Minnesota "Where the Spirits Roam" - Miss Molly's Hotel Bed and Breakfast, Fort Worth, Texas
25 votes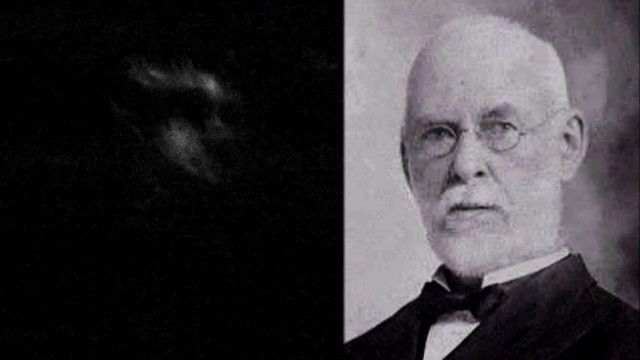 #7 - Spiritual Solace
Season 5 - Episode 12 - Aired Dec 21, 2012
"Love Never Dies"- Westminster, MA "Stage and Scream"- Savannah, GA "Lucky 13"- Prestonsburg, KY "Chilling Child"- Sunderland, England "Paranormal Antiquity"- Sauk Centre, MN
12 votes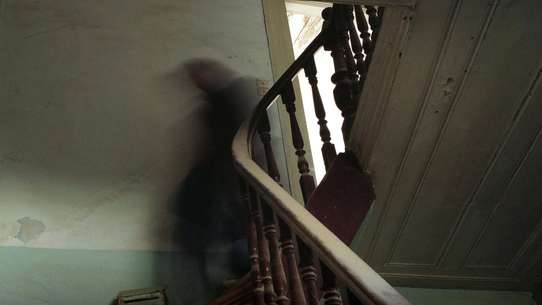 #8 - Reflections from the Other Side
Season 3 - Episode 7 - Aired Nov 26, 2011
"The Serpent's Mansion" - (private residence), Denver, Colorado "The Cyanide Sister" - Allen House, Monticello, Arkansas "Reflections From The Other Side" - Ponderosa House, Logtown, Mississippi "Mystifying Mystery Ship" - USS Salem, Quincy, Massachusetts "Agora Phobia" - Agora Theatre, Cleveland, Ohio "My Family's Haunted House" - (private residence), Bellbrook, Ohio
30 votes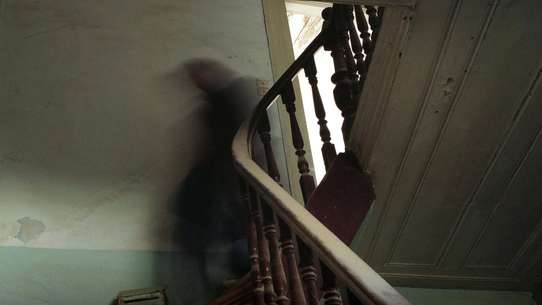 #9 - Lessons From Beyond
Season 3 - Episode 2 - Aired Oct 22, 2011
"Lessons From Beyond" - Broughton School, Finleyville, Pennsylvania "Watch Your Baxter Morgue" - Baxter Avenue Morgue (haunted attraction), Louisville, Kentucky "Dearly Departed" - (private residence), Olathe, Kansas "Ghostly Gun Shots" - East Cemetery Hill, Gettysburg National Military Park, Gettysburg, Pennsylvania "The Hill House Has Eyes" - (private residence), Gainesville, Texas "The Dark Lighthouse" - Fairport Harbor Lighthouse, Fairport Harbor, Ohio
27 votes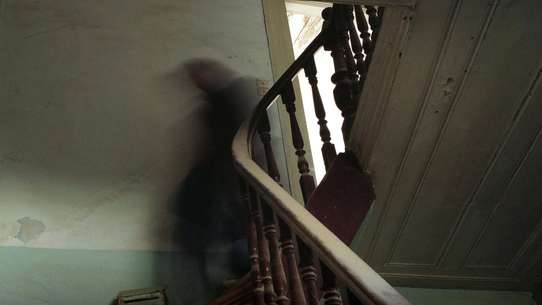 #10 - Anchored Spirits
Season 4 - Episode 5 - Aired May 5, 2012
"To Hell's Hole and Back" - Pierce Cemetery, Lafayette, Indiana "Ghost Scratch Fever" - Poasttown Elementary School, Middletown, Ohio "Rising Sun, Falling Spirit" - The Rising Sun Hotel, Columbia, Pennsylvania "From Cave To Grave" - (privately owned cave), Somerset, Kentucky "Anchored Spirits" - USS North Carolina (BB-55), Wilmington, North Carolina "Gas Lamp Ghost" - The William Heath Davis House, San Diego, California
22 votes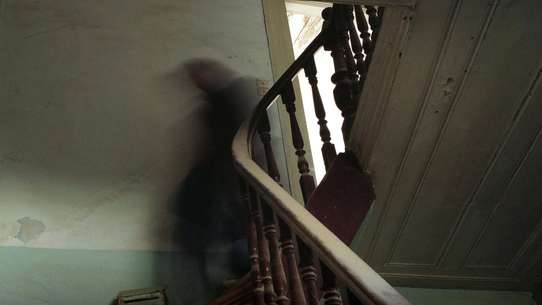 #11 - Bones in The Basement
Season 4 - Episode 2 - Aired Apr 21, 2012
"Spirits on Tap" - Si Greene's Pub, Indianapolis, Indiana "The Road to Apparition" - Scottdale Road (Shrigley Park), Lansdowne, Pennsylvania "House of Paine" - Paine House Museum, Coventry, Rhode Island "Satan's Wall" - Haunted House Hideaway (haunted attraction), Georgetown, Illinois "One Starry Nightmare" - (haunted cemetery), Edgerly, Louisiana "Paging Doctor Death" - Columbia Manor Haunted House (haunted attraction), Columbia, Alabama
12 votes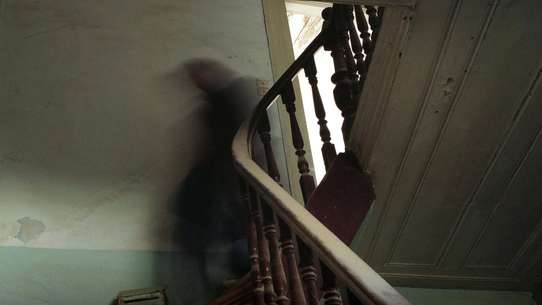 #12 - Paranormal Studies 101
Season 4 - Episode 3 - Aired Apr 28, 2012
A ghost in a haunted school grabs a man's throat; a woman sees the image of her deceased husband on a haunted property; students in a paranormal studies program record their first paranormal experiences; two men explore caves to take photos of spirits. "Incorporeal Punishment" - Farrar Elementary School, Farrar, Iowa "Ashes to Orbs" - Folsom Spirits Ghost Tours (private property), Folsom, Louisiana "Paranormal Studies 101" - Sierra Sky Ranch, Fresno, California "Linda's Lights" - Last Dollar Inn Bed & Breakfast, Cripple Creek, Colorado "Whispering Walls" - Cave of the Winds Discovery Tour, Manitou Springs, Colorado
24 votes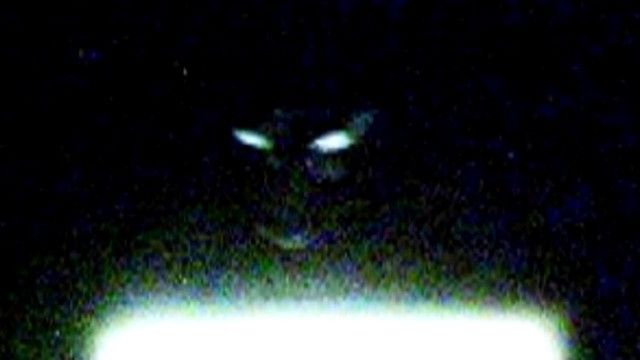 #13 - Better Left Buried
Season 5 - Episode 13 - Aired Dec 28, 2012
"What's the Dog Barking At?"- Oconomowoc, WI "Beyond the Grave"- Wellsburd, WV "There Be Ghosts In Them Hills"- Virginia City, NV "Sanitorium of Spirits"- Pine City, MN "Burlington Ghost Factory"- Mount Holly, NJ
12 votes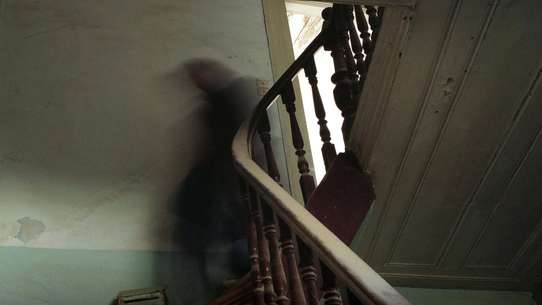 #14 - Screamville
Season 3 - Episode 8 - Aired Dec 3, 2011
"Here's Looking At You, Kid" - (private residence), Riverside, California "Oscar The Grouch" - Oscar Swan Country Inn Bed & Breakfast, Geneva, Illinois "Petrifying Phantasy" - The Phantasy Theatre, Lakewood, Ohio "Oh My God, It's A Ghost" - (private residence), Hinesville, Georgia "The Pioneering Spirits" - Lewis County Museum, Chehalis, Washington "Screamville" - Screamville Haunted House, Forest City, Illinois
19 votes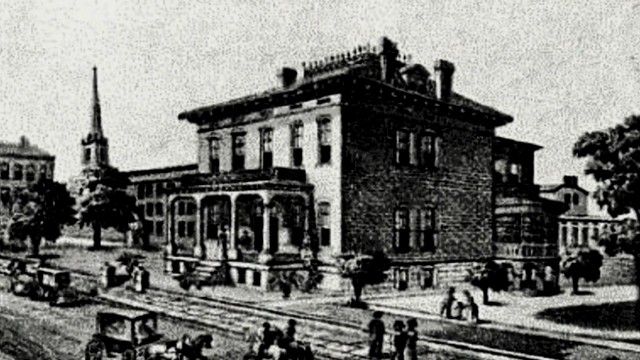 #15 - Tortured Souls B&B
Season 6 - Episode 3 - Aired Mar 9, 2013
"Mansion of Tortured Souls"- St. Louis, Missouri "Haunting Down Under"- Junee, New South Wales, Australia "Deadly Detention"- Moundsville, West Virginia "Asylum's Shadows"- Bartonville, Illinois "Amy's House of Hell"- Kutztown, Pennsylvania
60 votes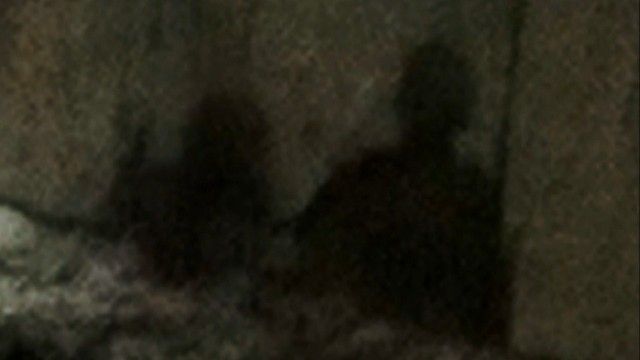 #16 - Thrill-Seekers & Hell-Raisers
Season 6 - Episode 6 - Aired Mar 30, 2013
"Eternal Time Out"- Clinton, New Jersey "Eternally Incarcerated"- Central City, Colorado "Orbs of Anarchy"- Independence, Kansas "Hauntingly Ever After"- Ixonia, Wisconsin "Psychic Sisters"- London, Ontario CA
44 votes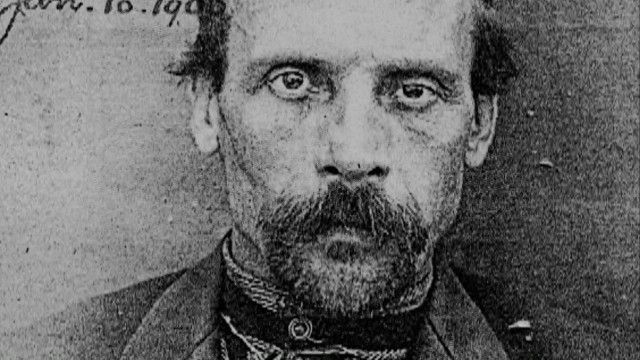 #17 - The Ringing
Season 6 - Episode 15 - Aired Aug 12, 2013
"Last Call At the Far Side Lounge"- Colorado Springs, Colorado "Sour Grapes"- St. Helena, California "The Ghostman Always Rings Twice"- Salvisa, Kentucky "Unsettled Settlers"- Dial, Texas "Eternal Playtime"- Rush City, Minnesota
11 votes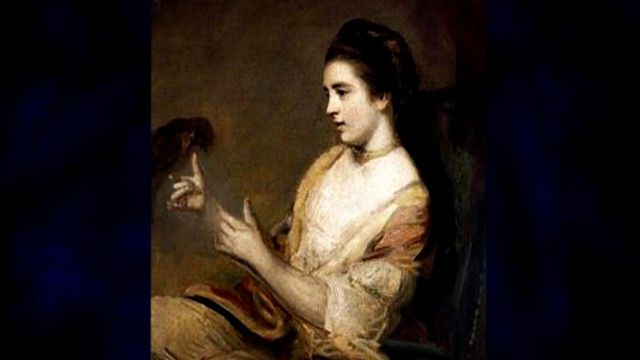 #18 - A Visit With Lavinia
Season 6 - Episode 4 - Aired Mar 16, 2013
"Lavinia's Lair'- Charleston, South Carolina "Dark 'n Donuts"- Sandusky, Ohio "Disturbing the Peace"- Montreal, Quebec Canada "Freshly Squeezed Terror"- Brooklyn, New York "Spirit Inn-Festation"- Mannheim, Pennsylvania
41 votes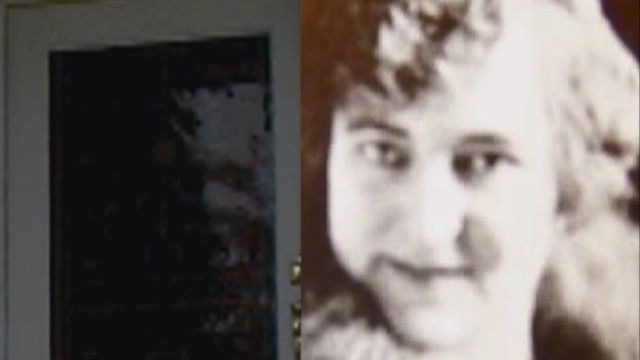 #19 - Trapped by Evil
Season 6 - Episode 20 - Aired Sep 21, 2013
Investigators fear an evil entity has trapped the spirits of children inside an old boys' school; the souls of the dead killed in a train wreck may be haunting a Pennsylvania school; an estate owner becomes too frightened to stay in the home alone when strange whispers in the house turn to screams; and a ghost hunter investigating a pool hall finds evidence of full-bodied apparitions and the paranormal energy of a woman who was once--and still may be--a customer. "Pupils in Purgatory"- Park City, Kentucky "Out of the Shadows"- Middletown, Ohio "From a Whisper to a Scream"- Mitchell, Indiana "Side Pocket Spirits"- Austin, Texas "Where There's Smoke, There's Fear"- Galax, Virginia
17 votes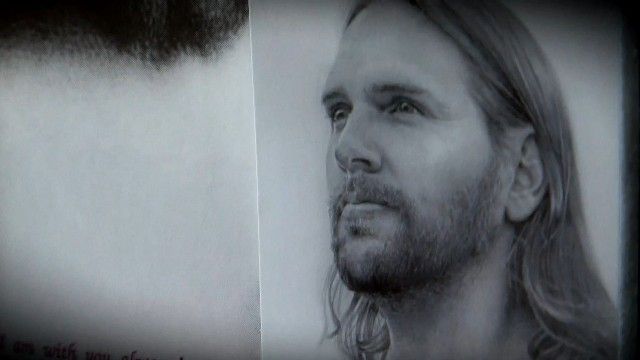 #20 - Unforgiven Sins
Season 6 - Episode 2 - Aired Mar 2, 2013
"Rocky's Horror Show"- Sentinel, Oklahoma "House of Boos"- Colorado Springs, Colorado "We'll Keep the Fright On For You"- Belleair, Florida "Freakquency"- Ontario, Canada "Apparitions and Amputations"- Gettysburg, Pennsylvania
67 votes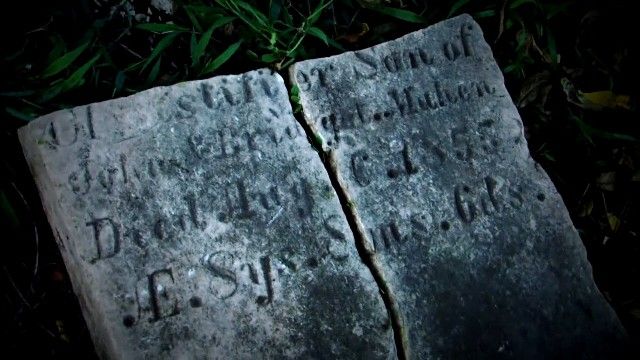 #21 - Terror in the Trailer Park
Season 5 - Episode 7 - Aired Nov 10, 2012
"Little Dead Riding Hood"- St. Meinrad, Indiana "Christifier Was Here"- Naperville, Illinois "Dance With the Devil"- Fort Wayne, Indiana "Trailer Park Portal"- Bodfish, California "Bury the Pratchett"- Montgomery, New York
17 votes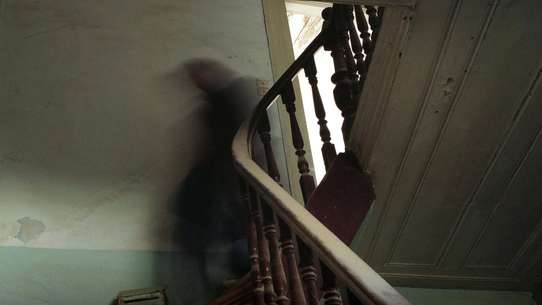 #22 - The Demon Shadow
Season 3 - Episode 1 - Aired Oct 11, 2011
"The Demon Shadow" - (private residence), Cumberland, Rhode Island "The Curse of the Colonel" - The Eldridge Hotel, Lawrence, Kansas "Spirit Seekers" - abandoned Confederate cemetery, Jefferson National Forest, New Castle, Virginia "Howl at the Moon" - Clippety-Do-Dawg Pet Grooming shop, Cumberland, Indiana "Spirit of Sarah" - Ohio Cottage (aka: Madison Seminary), Madison, Ohio "Cold and Creepy Condo" - (private residence), Los Angeles, California
19 votes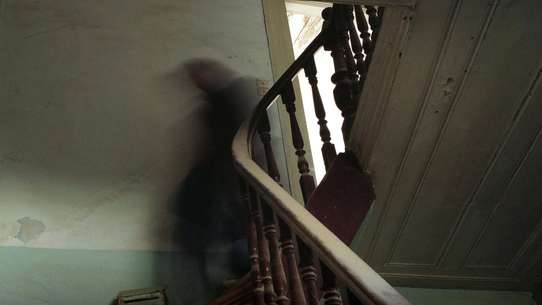 #23 - Scary Mary
Season 3 - Episode 3 - Aired Oct 29, 2011
"Honkey Tonk Horror" - Bobby Mackey's Music World, Wilder, Kentucky "Articulate Apparition" - Brentwood Restaurant and Wine Bistro, Little River, South Carolina "9/11 Ghosts" - Fresh Kills Landfill and (private residence), Staten Island, New York "No Knocking in the Library" - Tallassee Community Library, Tallassee, Alabama "Menacing Mobster" - Casa Madrid, Melrose Park, Illinois "Scary Mary" - Rockwood Museum and Park, Wilmington, Delaware
27 votes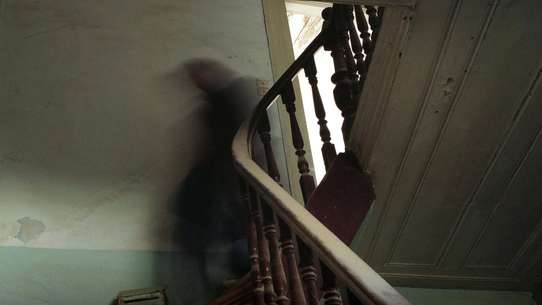 #24 - Sweet Carolines Ghost
Season 4 - Episode 7 - Aired May 12, 2012
"Spirited Phone Call" - Alexander Majors House Museum, Kansas City, Missouri "Working Ghouls" - Gypsy Rose Dancing (historic building), Quincy, Massachusetts "Hide and Go Haunt" - McNutt House, Vicksburg, Mississippi "Sweet Caroline's Ghost" - Miss Caroline's Bed & Breakfast, St. Augustine, Florida "Portal to Hell" - (private residence), Bellaire, Ohio
25 votes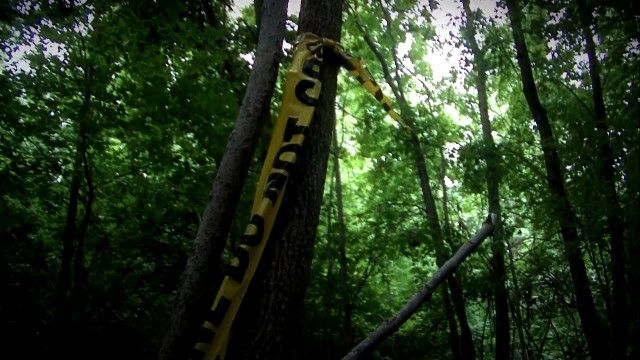 #25 - Assisting the Spirits
Season 5 - Episode 11 - Aired Dec 14, 2012
"Hide and Seek"- Elizabethtown, KY "Squirmin' at the Sherman"- Batesville, IN "Hamilton House Ghosts" Hamilton, NJ "To Catch a Predator...From Beyond"- Germantown, WI "After School Activity"- Joplin, MO
17 votes