The BEST Episodes of Muppets Now
Every episode ever - ranked by fan votes!
Last Updated: Feb 25, 2021
In the six-episode season, Scooter rushes to make his delivery deadlines and upload the brand-new Muppet series for streaming. They are due now, and he'll need to navigate whatever obstacles, distractions, and complications the rest of the Muppet gang throws at him Overflowing with spontaneous lunacy, surprising guest stars and more frogs, pigs, bears (and whatevers) than legally allowed, the Muppets cut loose in "Muppets Now" with the kind of startling silliness and heartfelt fun that first made them famous.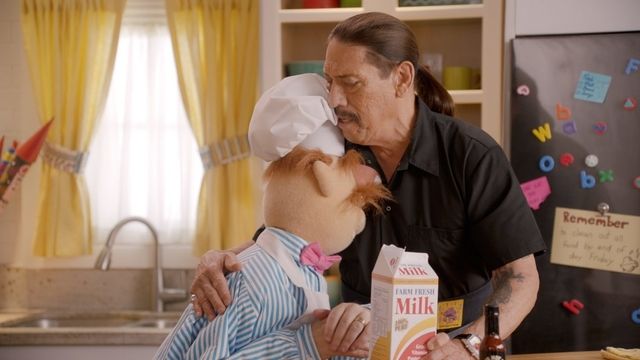 #1 - Fever Pitch
Season 1 - Episode 2 - Aired Aug 7, 2020
Fozzie Bear has some big ideas for Muppets Now, and there's no time like the deadline to start pitching! He's found a very tough audience in Scooter, who just wants to finish uploading the latest delivery. We see the very first episode of a game show that Pepe the King Prawn totally just made up. The Swedish Chef tries to cook a better molé sauce than his competitor, Danny Trejo. Dr. Bunsen Honeydew has replaced Beaker with a new smart assistant, and things get fired up. Miss Piggy and her guests, Taye Diggs and Linda Cardellini, show viewers how to work it out when they share the secret to staying healthy.
68 votes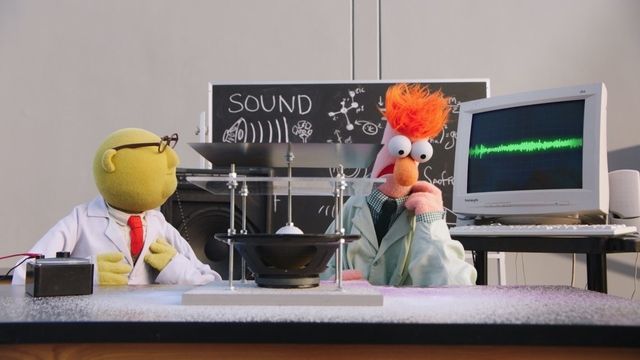 #2 - Sleep Mode
Season 1 - Episode 4 - Aired Aug 21, 2020
Scooter wakes up in horror to discover his all-nighters have finally gotten the best of him, and he has only 30 minutes to upload Muppets Now. With the clock ticking and his eyelids drooping, Scooter enlists Animal to help him stay awake. Dr. Bunsen Honeydew and his assistant, Beaker, conduct a series of vibrational experiments with the help of a lonely, outdated computer. The Swedish Chef uncovers the secrets of Spaghetti Carbonara when staring down his competitor, Giuseppe Losavio. Miss Piggy sits down with Aubrey Plaza to conduct a fabulous one-on-one interview. Later, she looks out for number one as she focuses on self-care with guests Linda Cardellini and Taye Diggs.
47 votes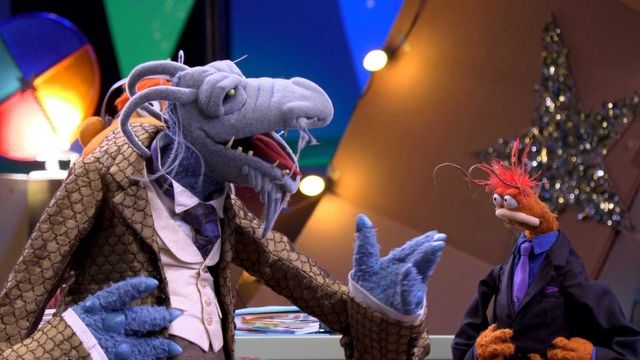 #3 - The I.T. Factor
Season 1 - Episode 5 - Aired Aug 28, 2020
Chip the I.T. guy installs an upgrade to Scooter's overtaxed computer just as Scooter is beginning to upload the latest episode of Muppets Now. Scooter must work fast to get everything in place before the hard reboot goes into effect. Miss Piggy takes a trip through the topic of travel with guests Linda Cardellini and Taye Diggs. Pepe the King Prawn makes up a new game show on the spot, and the contestants do their best to keep up. Uncle Deadly demonstrates the drama, disciplines, and danger of stage combat for Muppet fanboy, Walter. Dr. Bunsen Honeydew puts the pressure on his assistant, Beaker, with a hydraulic-press experiment that requires a personal touch.
42 votes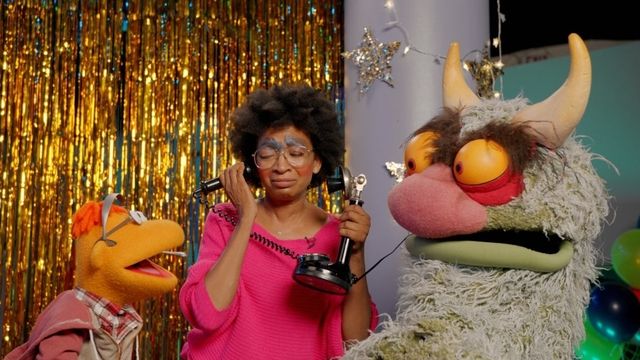 #4 - Getting Testy
Season 1 - Episode 3 - Aired Aug 14, 2020
Joe, the new legal counsel for The Muppets, interrupts the scheduled delivery of Muppets Now to announce that all streaming content must be vetted by a focus group. Things go from bad to worse when Scooter meets up with the assigned test audience – curmudgeonly critics Statler and Waldorf. The Swedish Chef collaborates with Chef Roy Choi as the two try to make a one-of-kind kalbi bowl. Dr. Bunsen Honeydew and his assistant, Beaker, enlist a Pizza Delivery Person (Al Madrigal) to explore velocity. Miss Piggy and her guests, Linda Cardellini and Taye Diggs, dig deep into the workings of a healthy relationship. Pepe the King Prawn's unbelievable game show features new contestants, new challenges, new rules, and no planning at all.
50 votes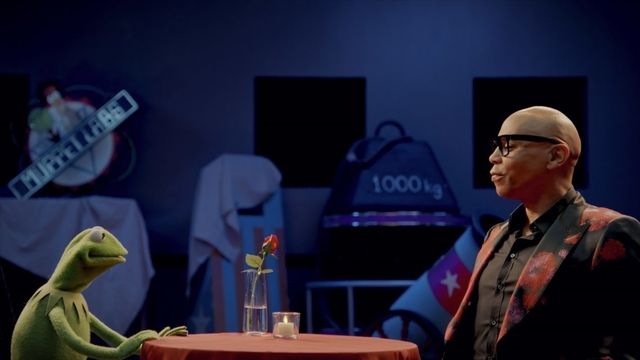 #5 - Due Date
Season 1 - Episode 1 - Aired Jul 31, 2020
The Muppets are about to launch their new digital series, Muppets Now, but just when Scooter is about to hit the 'upload' button, Kermit The Frog inadvertently alerts the rest of the Muppet gang that they are about to go live – unleashing an avalanche of last-minute notes, tweaks, changes, suggestions, revisions, and ideas. Miss Piggy tries an impactful beauty treatment with Taye Diggs before dishing on personal style with Linda Cardellini. Muppet fanboy Walter uncovers Kermit's secret passion for photography. The Swedish Chef challenges Carlina Will to a culinary curry cook-off where things get heated. Finally, Kermit goes one-on-one with RuPaul for a conversation about multi-tasking, all while fielding requests and interruptions from other Muppets.
108 votes
Writers: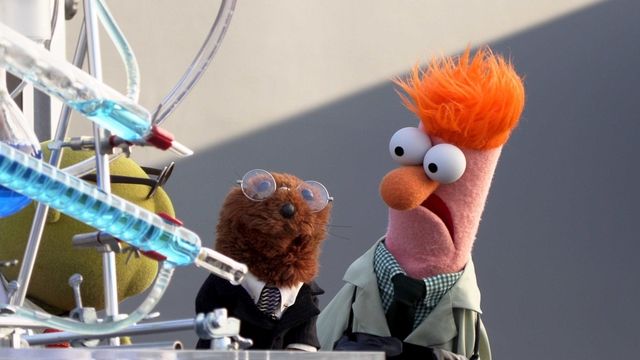 #6 - Socialized
Season 1 - Episode 6 - Aired Sep 4, 2020
Muppets Now social media intern, Robin the Frog, makes Scooter co-moderator of the social media accounts. Scooter attempts to carry out this week's upload amidst a flood of alerts, requests, and notifications. Dr. Bunsen Honeydew and his assistant, Beaker, receive legal lectures and accidental assistance from Muppet attorney, Joe the Legal Weasel. The Swedish Chef faces his competitor, Marina Michelson, to prove his family recipe makes the most magnificent meatball. Fozzie Bear talks shop with fellow comedian Seth Rogen, while babysitting some bad babies. Linda Cardellini and Taye Diggs indulge Miss Piggy more than usual for this installment of Lifestyle with Miss Piggy
41 votes