The Best Episodes of Midnight, Texas
Last Updated: Sep 28, 2018
Welcome to a place where being normal is really quite strange. In a remote Texas town no one is who they seem. From vampires and witches to psychics and hit men, Midnight is a mysterious safe haven for those who are different. As the town members fight off outside pressures from rowdy biker gangs, ever-suspicious cops and their own dangerous pasts, they band together and form a strong and unlikely family.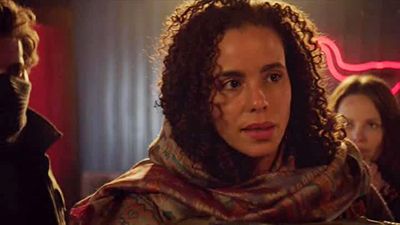 #1 - Riders on the Storm
Season 1 - Episode 9
An apocalyptic sandstorm engulfs Midnight concealing wraith-like demonic spirits heralding the arrival of a demon from Hell. Fiji knows this demon wants her and Bobo vows to protect her, while wondering why the demon has targeted Fiji and no one else. Manfred, Joe and the Rev dig for answers from the past, but when the storm gets too dangerous, Manfred leads the Midnighters to an unlikely hiding spot outside of town. Olivia confronts Lem about their relationship, and Creek helps Manfred when he needs it most.
Writers:
Al Septien

,
Turi Meyer
Watch on Amazon
Buy on iTunes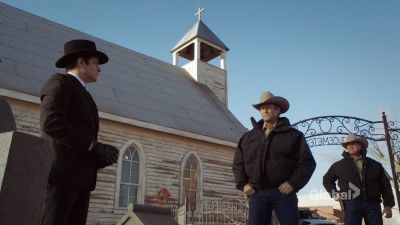 #2 - Blinded by the Light
Season 1 - Episode 6
When a local girl goes missing, the Midnighters try to find her before law enforcement descends into town. Manfred and Creek discover Aubrey's murder was not an isolated incident -- someone or something is killing young women in Midnight. In the race to find the missing girl, Bobo resolves to get justice for Aubrey. Lem and Olivia join the hunt, not knowing if the killer is human or supernatural. Complicating matters, Fiji is haunted by a demonic entity and seeks answers from the Rev while Joe struggles to maintain the secret that protects his family.
Watch on Amazon
Buy on iTunes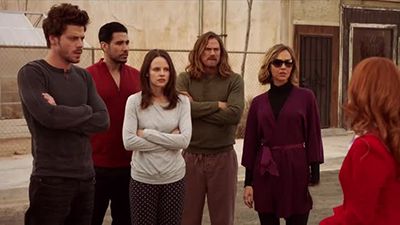 #3 - The Virgin Sacrifice
Season 1 - Episode 10
With Hell literally about to erupt onto Witch Light Road, and Fiji about to be claimed by the Demon who has been tormenting her, Manfred leads the Midnighters to take back their home from the evil forces that occupy it. As Bobo turns his attention to saving Fiji, Olivia and Creek confront the wraiths. Manfred focuses on killing the demon and closing the veil with the help of Lem, Joe, and the Rev. Manfred takes a desperate gamble and risks his life by asking for help from an unlikely source.
Writers:
Monica Owusu-Breen
Watch on Amazon
Buy on iTunes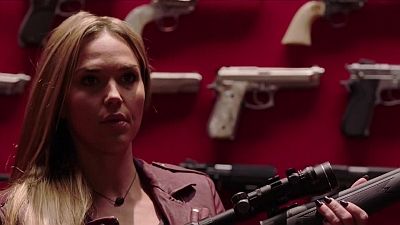 #4 - Bad Moon Rising
Season 1 - Episode 2
Manfred tries to help one of his new neighbors, Bobo, clear his name by talking to the murdered victim with the help of Joe. As Manfred helps his neighbors and grows closer to Creek, they help him - specifically, Fiji, the resident witch who performs an exorcism to rid Manfred's home of the spirits, demonic and otherwise that haunt it. Meanwhile, the Rev tries to stay out of trouble while Lem and Olivia set out to stop a deadly predator before it kills again.
Writers:
Monica Owusu-Breen
Watch on Amazon
Buy on iTunes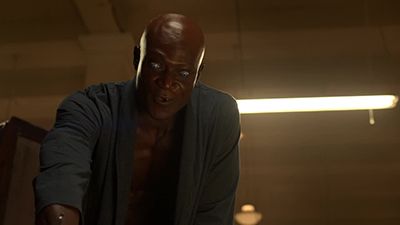 #5 - Pilot
Season 1 - Episode 1
In the opener of this series, Manfred Bernado, a powerful psychic on the run, decides to hide out in the small town of Midnight, Texas. When he finds himself being haunted by a ghost, Manfred discovers this town is a safe-haven for outsiders with secrets.
Writers:
Monica Owusu-Breen
Watch on Amazon
Buy on iTunes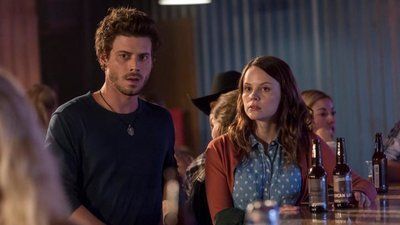 #6 - Sexy Beast
Season 1 - Episode 4
Manfred's ability to see the dead leads him to uncover an ancient supernatural who seduces and feeds on men. To protect their town's supernatural anonymity, Manfred, with the help of Fiji, Lem, Joe and Creek, venture out of the safety of Midnight to a roadside bar to stop the supernatural killer. Meanwhile, Bobo must confront the dangerous bikers who threaten to expose his past. While carrying out a hit, Olivia discovers an unlikely link to her father.
Watch on Amazon
Buy on iTunes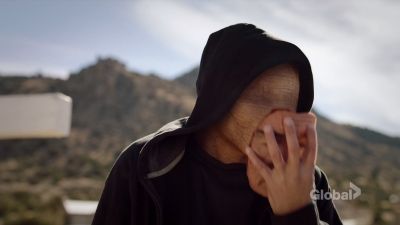 #7 - Last Temptation of Midnight
Season 1 - Episode 8
A faceless supernatural makes a pilgrimage to Midnight to usher in the arrival of a demon from the veil to Hell - the same demon that has been plaguing Fiji. Meanwhile, the Midnighters struggle to fight the effects of the veil to Hell opening in their town, especially Lem and the Rev, whose hunger increases to dangerous levels. Olivia and Bobo make plans of their own to protect the town. Elsewhere, Creek struggles in the face of great loss as Manfred confronts his constant self-medicating.
Writers:
Monica Owusu-Breen
Watch on Amazon
Buy on iTunes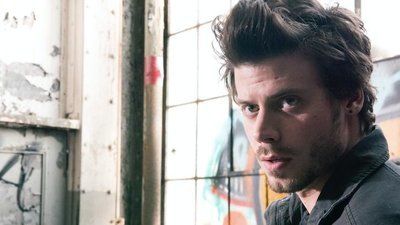 #8 - Unearthed
Season 1 - Episode 5
Manfred's growing relationship with Creek is threatened when his con-artist past finally catches up with him and the mysterious Hightower finds him. Olivia agrees to help Manfred, but when she and Creek learn the surprising truth about what Manfred is running from, they realize Manfred is not the man Creek thought he was. Meanwhile, Bobo's budding romance with Fiji takes a surprising turn that puts her in danger.
Watch on Amazon
Buy on iTunes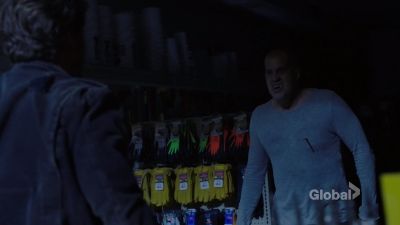 #9 - Lemuel, Unchained
Season 1 - Episode 3
A deadly nest of vampires arrives in Midnight and it turns out they're old friends of Lem's eager to reunite. Manfred suspects there's more to their arrival and joins forces with Olivia to uncover the real story while Creek prepares for the worst. Elsewhere, Fiji and Bobo hatch a plan of their own in case the vampires are up to no good. Meanwhile, Joe confides his suspicions about the veil to hell opening in Midnight to the Rev.
Writers:
Turi Meyer

,
Al Septien
Watch on Amazon
Buy on iTunes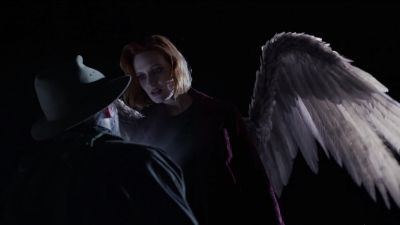 #10 - Angel Heart
Season 1 - Episode 7
A bounty hunter from Joe's past arrives in Midnight to punish him for leaving the angelic fold. Manfred takes charge with a plan to lead Fiji, Olivia, Bobo and Lem in an effort to stop this dangerous, nearly immortal foe from killing Joe and Chuy, as well as destroying Midnight. Meanwhile, Creek struggles to recover from her family tragedy. Elsewhere, the Rev refuses to compromise the safety of his neighbors and it costs him dearly.
Writers:
Larry Caldwell

,
Liz Sagal
Watch on Amazon
Buy on iTunes