The Best Episodes of Make it or Break it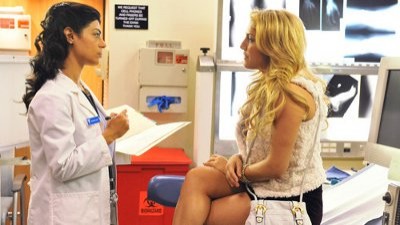 #1 - Growing Pains 8.88
Season 3 - Episode 4
The girls are visited by their families, and Payson's dad gives her some bad news while Kaylie tries to curb her parents' feuding by making Austin tag along to a family dinner. Elsewhere, Lauren is advised to consult a doctor about her condition.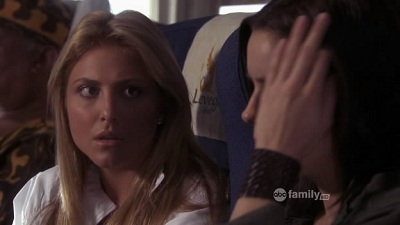 #2 - Hungary Heart 8.85
Season 2 - Episode 15
On the way to the international meet in Hungary, the girls get a connecting flight to Romania to convince Sasha to come back to The Rock.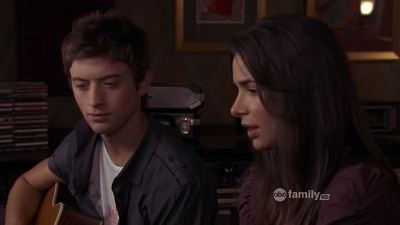 #3 - Life Of Death 8.85
Season 2 - Episode 14
The Rock girls prepare for a meet with the Pinewood Club, the worst-ranked gym club in the country. The girls worry that the Pinewood Club won't give them enough of a competition to prepare them for an up-coming international meet in Hungary. Meanwhile, Damon and Kaylie become closer as he starts recording his album at the recording studio in Kaylie's house.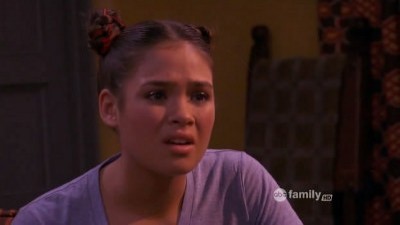 #4 - Worlds Apart 8.80
Season 2 - Episode 20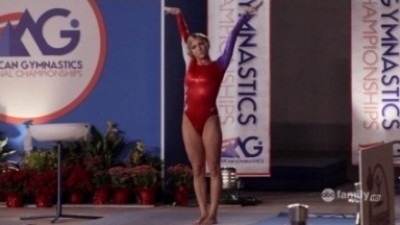 #5 - All That Glitters 8.74
Season 1 - Episode 10
The National Gymnastics Championship in Boston has arrived and now everything the girls of the Rock have been working for is at stake. Can Emily pull it together on the biggest stage of her life? Can Lauren put aside her anger towards...everyone and pull off a gold medal winning meet. Can Payson get past the back pain and finally beat Kelly Parker on the National stage? Find out in the Mid-Season finale.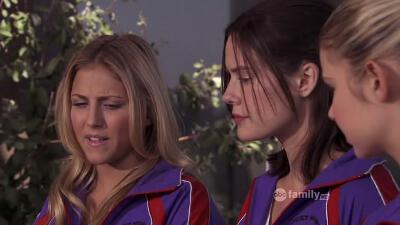 #6 - The New Normal 8.73
Season 2 - Episode 11
Kaylie is put in rehab for her eating disorder and makes a new friend, Maeve, a model who has been in and out of rehab before. Sasha decides to leave The Rock and move back to Romania. Emily is told that under her probation that she is under house arrest and must wear an ankle monitor.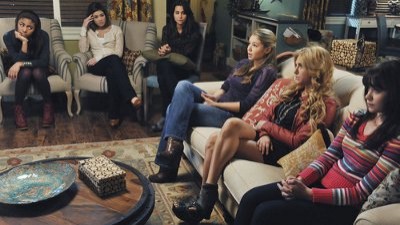 #7 - Time Is Of the Essence 8.73
Season 3 - Episode 3
With only six weeks to go until the Olympics, Coach MacIntire is starting to feel the pressure as it appears his coaching style is not yielding the results everyone was expecting.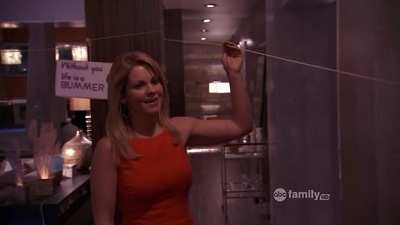 #8 - Requiem For A Dream 8.69
Season 2 - Episode 16
Emily's worst fears about Damon spending so much time with Kaylie are realized when Kaylie confesses to kissing Damon.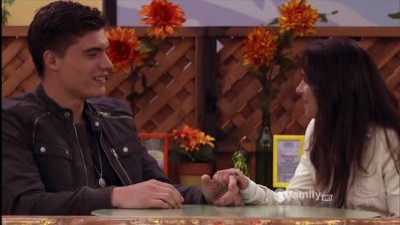 #9 - What Lies Beneath 8.64
Season 2 - Episode 19
Shelia continues her quest to ruin Kaylie, which now involves taking away Kaylie's new endorsement deal with Healthy Bar. However, after hearing Kaylie give an interview about how Kelly should be the team captain because of her experience and accomplishments, Kelly starts to feel differently about their rivalry. At the same time, Kim and Summer start to put the pieces together about the true origins of the Payson/Sasha kiss video.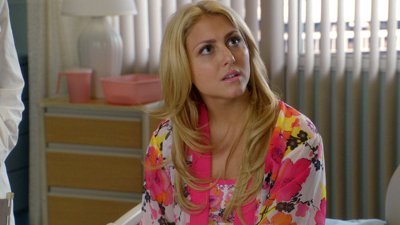 #10 - Listen to the Universe 8.63
Season 3 - Episode 6
Lauren is heart-broken to discover that her heart condition will require surgery and wonders how this will affect her chances of making the Olympic team.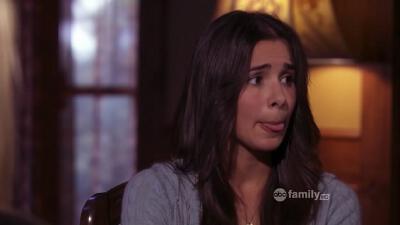 #11 - Free People 8.62
Season 2 - Episode 12
The Rock gets a new coach, and everyone (especially Payson) is a little skeptical about her ability to coach them properly. Lauren, however, sees this as an opportunity to get off on the right foot with a new coach that doesn't know about her manipulative tricks.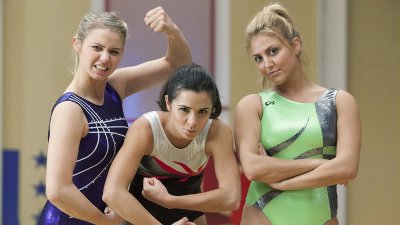 #12 - Smells Like a Winner 8.61
Season 3 - Episode 1
The Rock girls meet their new coach for the national team.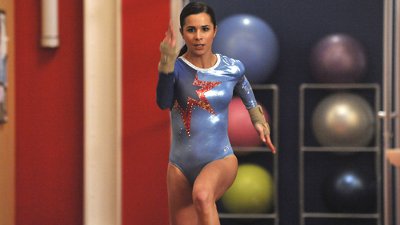 #13 - United Stakes 8.58
Season 3 - Episode 8
In the series finale, Payson boldly changes her floor routine, jeopardizing her spot on the team. Meanwhile, Kaylie's shocked by her drug-screening results; Lauren weighs her recovery against her Olympic dreams; and Jordan won't accept help from Kaylie.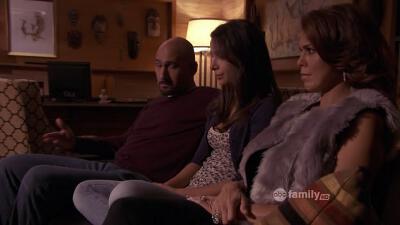 #14 - The Buddy System 8.57
Season 2 - Episode 13
After being made co-captains, Lauren and Payson are at each other's throats. Steve finds the altered video of Payson and Sasha's kiss and confronts Lauren about it. Emily finally discovers that Chloe's new job is at a strip club.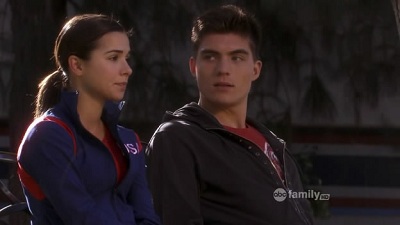 #15 - To Thine Own Self Be True 8.54
Season 2 - Episode 17
Kaylie finally returns to training at The Rock, but the public is under the impression that her time away from the gym was from an ACL injury, not rehab for anorexia. Soon after, Sasha announces that Kelly Parker is going to replace Emily on the World team, and that Kaylie will be replaced, as well, since she has not had enough time to train.
Directors: John Behring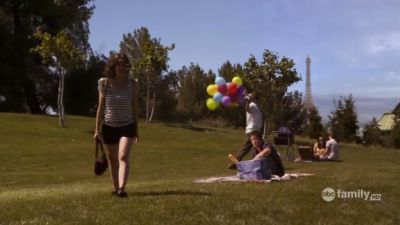 #16 - All or Nothing 8.54
Season 2 - Episode 2
After being allowed back on the U.S. National Team, the girls head to France where everything is left on the mat in order to get one step closer to achieving their dream. With cockiness, jealousy, sabotage and self-doubt at an all-time high, as well as Ellen Beals constantly looming over the girls, the pressure is almost too much to bear. For Kaylie and Lauren, the bickering continues, while Emily pines for Damon and Payson puts her Olympic future on the line. Will Emily be able to have it all – gymnastics and the boy she loves? And will Payson be able to defy the odds and qualify for the National Team?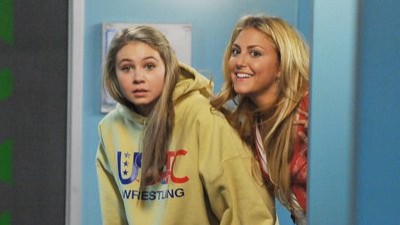 #17 - Dream On 8.51
Season 3 - Episode 5
The girls compete in the semi-qualifications. Meanwhile, Kelly's mother tries to take down Kaylie; Payson gets overprotective about Lauren's health issues; and a new curfew halts Payson's burgeoning romance.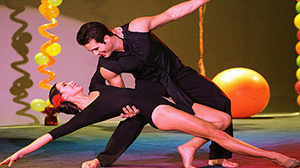 #18 - Are We Having Fun Yet? 8.50
Season 1 - Episode 14
Payson's life is about to get a bit harder when she has to become a regular high school student after being home schooled all her life. With the chaos at school, Payson feels more like a loser than ever and she becomes the new target for the school queen bee. Things get even worse when Kaylie, Emily and Lauren show up to see her. But when she meets a fellow loner Ike, things start getting better. Is Payson going to survive High School? Meanwhile, Sasha tries to make the annual Open House a fun activity. When he pairs Kaylie and Nicky for a special performance, the fun is over for the two of them.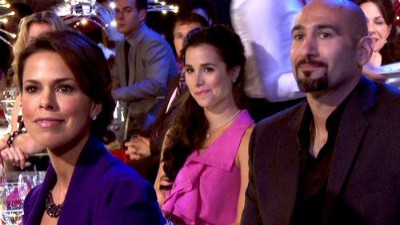 #19 - And the Rocky Goes To... 8.43
Season 2 - Episode 4
The Rock gears up for the annual awards banquet dinner, The Rocky Awards, and Lauren is determined to win the Miss Congeniality award the best way she knows how – with bribery and cheating. But even after all the free smoothies, barrettes and massages, will Lauren get her way or will she be usurped by a silent but strong contender – Emily?
Directors: Bethany Rooney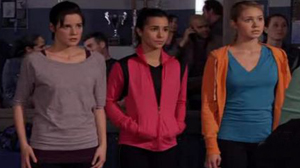 #20 - The Only Thing We Have To Fear 8.41
Season 1 - Episode 19
The Girls get ready for China. While the mothers help out making the girls feel welcome when they go, Damon and Emily confess their feelings toward each other, which makes Razor feel even worse, and Lauren tries to convince her Dad to break up with Chloe.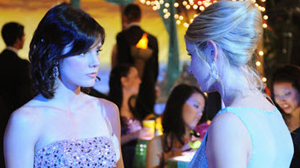 #21 - Save the Last Dance 8.38
Season 1 - Episode 16
The girls all attend the prom at Payson's school, and Emily unexpectedly sees Damon there. Meanwhile, Lauren discovers that her dad is dating Chloe; Carter tries to reconnect with Kaylie; and a doctor suggests an experimental procedure for Payson's back.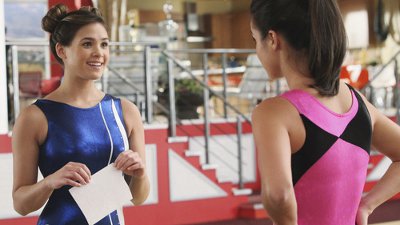 #22 - It Takes Two 8.38
Season 3 - Episode 2
Coach MacIntire introduces a new training technique that pairs up each of the girls with a permanent training partner.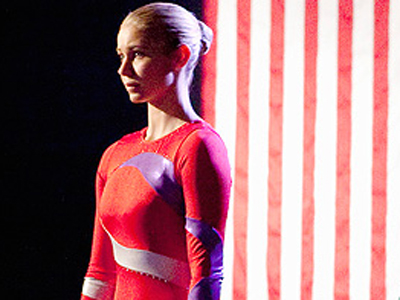 #23 - Are We Family? 8.36
Season 1 - Episode 20
In the season finale, everything is put on the line as the girls go up against the Chinese team to prove once and for all that they're the best.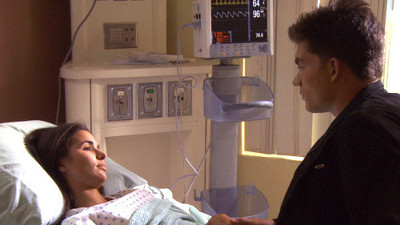 #24 - At the Edge of the Worlds 8.32
Season 2 - Episode 10
World Team tryouts have finally arrived, and The Rock girls have to fight for spots on the team.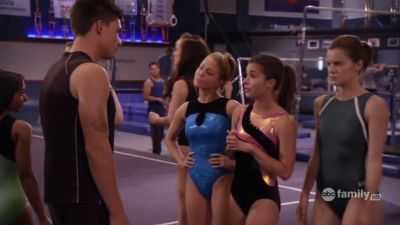 #25 - Battle of the Flexes 8.27
Season 2 - Episode 3
When the men's Olympic champion, Austin Tucker, begins temporarily training at The Rock, egos clash when he tries to move the girls' equipment. To settle the matter between the male and female athletes, Sasha decides the two must compete for gym space, but there's a catch – the girls must perform on the men's apparatuses and vice versa. With Payson unsure about her future in the gymnastics world, Kaylie, Emily and Lauren are forced to face the men on their own. Will they be able to beat the boys and have the gym they made famous remain theirs? And will Payson choose to fight for her dream, or forever leave the sport that destroyed her?