The BEST Episodes of James May's Man Lab
Every episode ever - ranked by fan votes!
Last Updated: Jan 25, 2021
James May's Man Lab sees James attempting redeem the reputation of the modern man by teaching them skills that were cherished by their forefathers.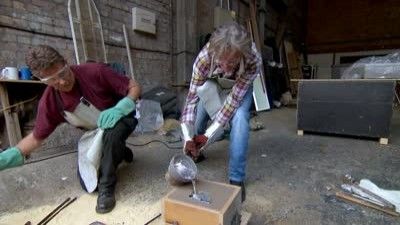 #1 - Liberate Men from the Tyranny of Fashion
Season 2 - Episode 3 - Aired Nov 8, 2011
James May takes to the catwalk to liberate men from the tyranny of fashion and promote the one item of clothing they'll ever need - a cunningly modified boiler suit. He also does his bit for the British space project by sending the ashes of a cat and a budgie 100,000 feet into the stratosphere, re-forms some impractical kitchen items into the perfect lemon squeezer in his very own foundry, and teaches Man Lab's musically-challenged males how to cheat at playing the guitar.
208 votes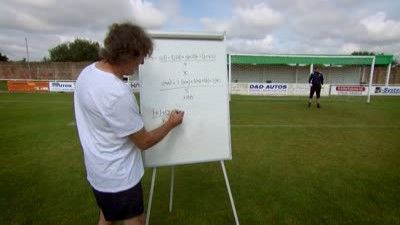 #2 - Take a Penalty and Score
Season 2 - Episode 4 - Aired Nov 15, 2011
James May attempts to prove the impossible - that an Englishman can take a penalty and score. He will need to keep a cool head as he'll be taking the penalty in front of 20,000 baying German fans on the exact spot where England were knocked out of the 2006 World Cup. Plus, James reinstates an ancient ferry crossing by building a boat from little more than bendy sticks, creates an indoor garden in the ultimate brown field site - the toilet, and builds the world's first multi-functional Swiss Army Bike.
207 votes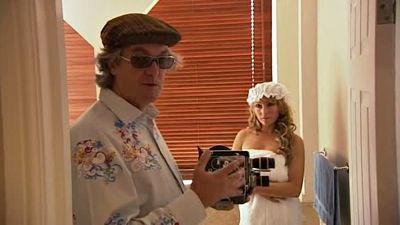 #3 - Man Lab Orchestra
Season 1 - Episode 3 - Aired Nov 14, 2010
Outnumbered star Hugh Dennis takes on a wallpapering challenge, the Man Lab orchestra prepares for its debut concert at famous London church St Martin-in-the-Fields, and the experts build their own cinema, complete with popcorn and a Wurlitzer organ. The team also constructs a sky rocket, two men settle a 25-year-old quarrel by duelling with sabres, and James uses modern technology to help a man on a first date. Last in the series.
389 votes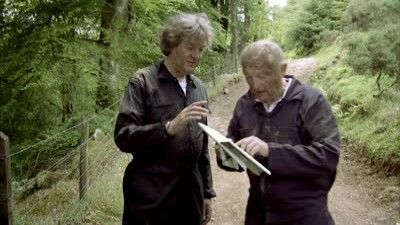 #4 - Prison Breakout
Season 2 - Episode 1 - Aired Oct 25, 2011
James and Oz Clarke break out of Dartmoor Prison, evade a team of trackers and navigate their way across moors using only a map and compass in their latest attempt to re-skill the modern male. James tests his own abilities further as he takes on what he feels is the most threatening challenge facing men today - remembering names at a dinner party.
250 votes
Writers: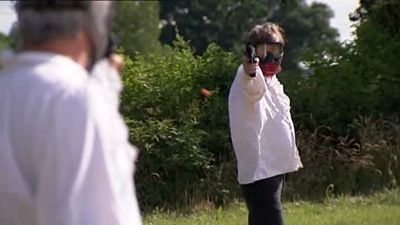 #5 - Navigate the Seas
Season 1 - Episode 2 - Aired Nov 7, 2010
James navigates the high seas the old-fashioned way - instead of SatNav, he must avoid sand banks and shipping lanes using only a compass and a dog as navigational tools. Plus, James engages in a duel over a parking space, starts an orchestra and builds a pub. And in Celebrity Man Skills, John Sergeant changes a tyre.
367 votes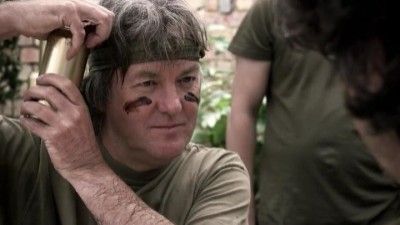 #6 - Bunned Aid
Season 3 - Episode 3 - Aired Apr 11, 2013
James helps an Oxfordshire town save their diamond jubilee celebration using ballistics and hot cross buns. James challenges Sim to the most dramatic drinking game you will ever see. James and the team to build a water clock and create a coat that doubles up as a bed.
285 votes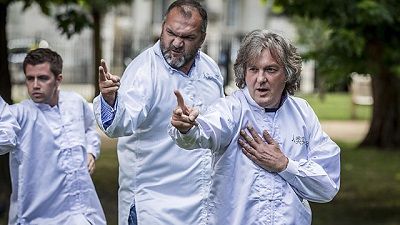 #7 - How to Capture Lightning
Season 3 - Episode 2 - Aired Apr 4, 2013
James attempt to catch a bolt of lightning, enters the Rock Paper Scissors World Championships, creates a neighbourhood watch team made up of cats and makes a bar of soap which involves some dangerous chemistry and a trip to the local coal mine.
194 votes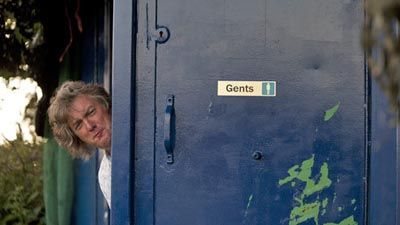 #8 - Defuse an Unexploded Bomb
Season 1 - Episode 1 - Aired Oct 31, 2010
The first of a new series that sees James May on a mission to save modern man - from themselves. From his Man Lab HQ, James and his team set out on a series of action-packed challenges that will help modern man relearn some of the vital skills, once cherished by his forefathers, that are now in danger of being lost forever. In this episode, we learn how to defuse an unexploded bomb, build a kitchen out of concrete, how to serenade a woman, transform a fishfinger sandwich, and create the world's first motorised picnic table.
528 votes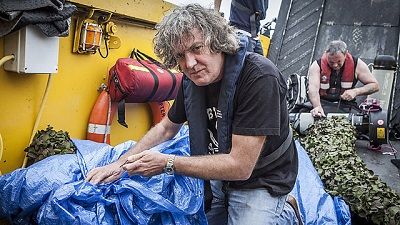 #9 - How to Run a Whelk Stand
Season 3 - Episode 5 - Aired Apr 25, 2013
James May continues his epic quest to re-skill the modern male. He attempts Man Lab's most risky stunt to date, which involves an ailing seaside town and a great big monster.
225 votes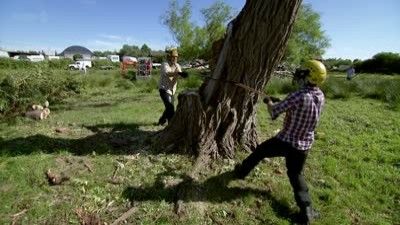 #10 - Reunite a Teenage Rock Band
Season 2 - Episode 2 - Aired Nov 1, 2011
James May returns for a new action-packed series, as he continues his epic quest to re-skill the modern male. This programme sees James and the team reunite a teenage rock band, now middle-aged, and gets them to play their first concert in 20 years - in front of 5,000 unsuspecting festival goers. James also demonstrates his own axe skills as he fells a tree, makes toilet paper out of Richard Hammond's autobiography and learns how to tame his fears by going on a good old-fashioned ghost hunt in one of Britain's most haunted castles.
218 votes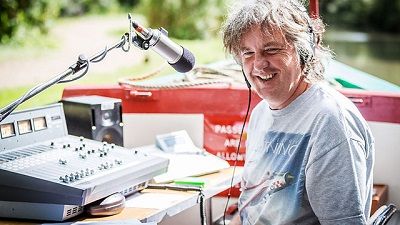 #11 - How to Find Lost Things
Season 3 - Episode 4 - Aired Apr 18, 2013
James May goes in search of a wedding ring lost in the 1970s. The team also launches its own pirate radio station and there are a couple of amazing inventions on offer too.
250 votes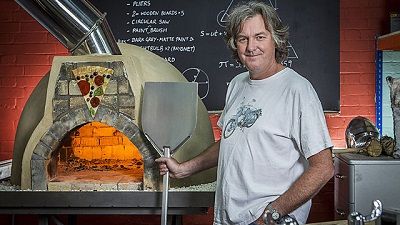 #12 - The Grand National
Season 3 - Episode 1 - Aired Mar 28, 2013
James prepares to commentate live on the Grand National, builds a one tonne pizza oven and helps his helpless sidekick Rory convince a group of experts that he is the BBC's newest wine expert via an earpiece from a van parked outside.
355 votes