The BEST Episodes of I (Almost) Got Away With It
Every episode ever - ranked by fan votes!
Last Updated: Sep 19, 2021
For these perpetrators, their stories may be different, but their motives are always the same: to stay out of prison. The people profiled in this series evaded justice for years, sometimes decades, by using their families, fake identification and even violence to avoid capture. Learn what pushed these individuals to their crimes, how they stayed one step ahead of the police and managed to evade the law -- at least for a while.
Watch Now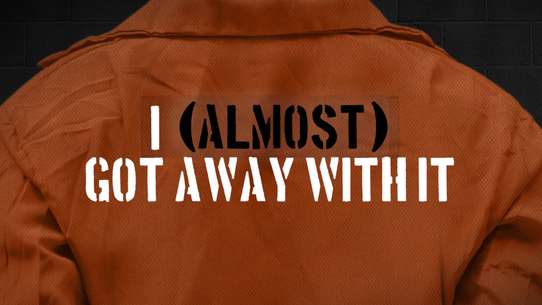 #1 - Got to Prey on Tourists
Season 5 - Episode 8 - Aired May 30, 2012
Patsy Jones is the leader of a band of thieves, targeting tourists leaving the Miami airport by robbing and carjacking them at gunpoint. One night, a tourist fails to stop and Jones shoots and kills him. She hides in an abandoned apartment until the intense manhunt leads the police right to her doorstep.
3 votes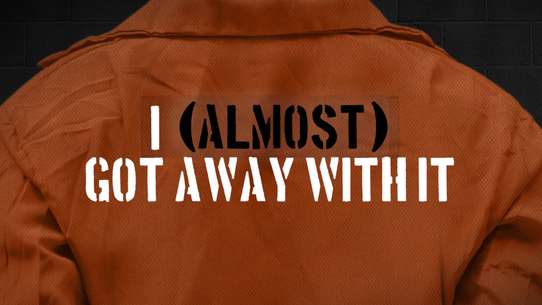 #2 - Got to Become a Neo-Nazi
Season 5 - Episode 10 - Aired Jun 13, 2012
John Ditullio is wanted for assault charges and joins the American Nazi Party. In a rage fit he beats a homeless man to death and kills a neighbor who he feels is an enemy of the white race. After a tense fight, he is captured and now serves time in FL.
14 votes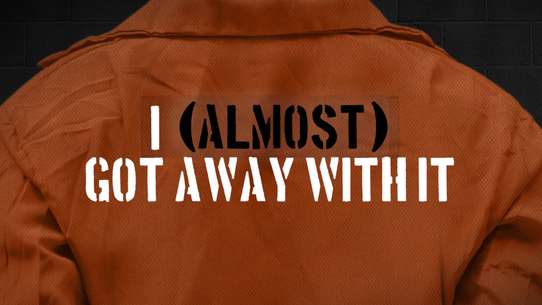 #3 - Got to Run with My Buddy
Season 3 - Episode 7 - Aired Jun 7, 2011
Larry McClendon, while in prison for murder, escapes with seven others. Larry is forced to be creative in his evasion of the cops. Hiding in abandoned shacks, and muddy pigpens. He even dresses as a woman as a disguise.
14 votes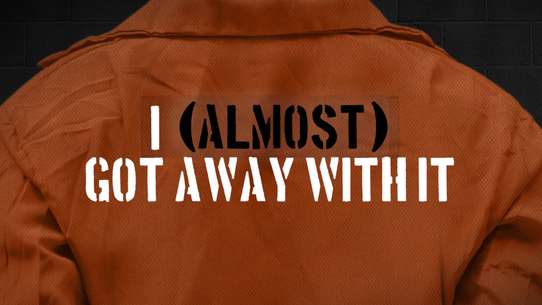 #4 - Got A Dead Man's ID
Season 2 - Episode 3 - Aired Nov 9, 2010
Michael Hess is a wanted prison escapee on the run with a new identity and has been living in the same town he is wanted in for two decades. Hess learns to beat the system and enjoy his new life of work, weed and women before he's busted.
18 votes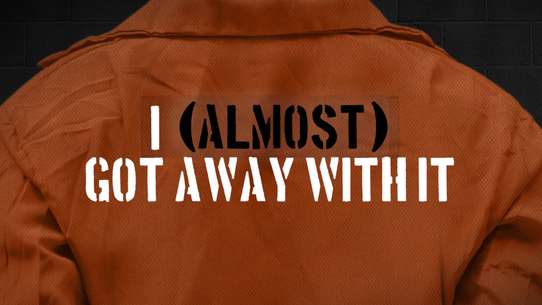 #5 - Got Shot in the Leg
Season 3 - Episode 11 - Aired Jul 5, 2011
When a friend is fired from a restaurant, Konh Chung Bounnam and his friends decide to rob it. The plan goes awry and three people are killed. His friends are caught but Bounnam stays free. He hides until his need for money gets the FBI's attention.
9 votes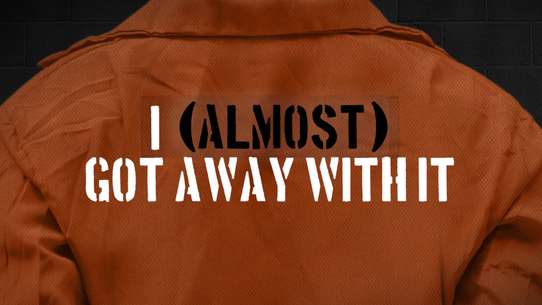 #6 - Got to Pretend I'm a Priest
Season 4 - Episode 13 - Aired Dec 29, 2011
A con artist, Fred Brito has reinvented himself dozens of times. With no formal training, he's conducted a symphony orchestra, been elected to a public office, and administered mass as a fake catholic priest. Will the real Fred ever be brought to justice?
10 votes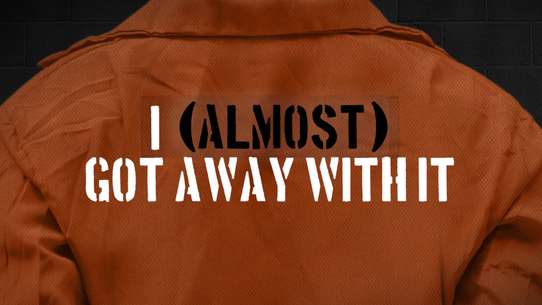 #7 - Got to Be Part of the Pittsburgh Six
Season 8 - Episode 9 - Aired Jul 8, 2016
After Andrew Heim's prison buddy finds a way to tunnel out of the prison, he escapes along with five other inmates, and they are dubbed The Pittsburgh Six.
28 votes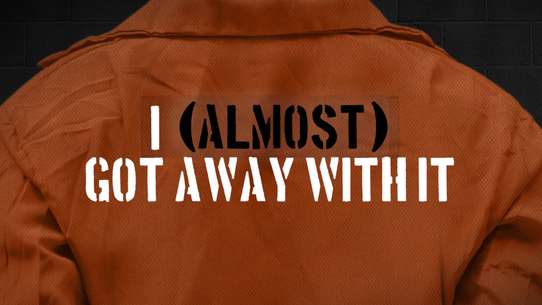 #8 - Got a Country Legend's Tour Bus
Season 3 - Episode 1 - Aired Apr 12, 2011
Christopher Daniel Gay was a working class guy, who dabbled in petty theft. However, by 1999 these crimes escalated and he was convicted of 12 counts of theft and sent to jail. Gay is known for his endless escapes from prison but more importantly for his unusual choice in escape vehicles--- everything from 18-wheelers, to RVs and most famously singer Crystal Gale's tour bus. But this is hardly a joy ride, as Gay rushes to say good-bye to his dying mother. When Gay is arrested, he escapes during the prison transport and again is cruising the open road.
16 votes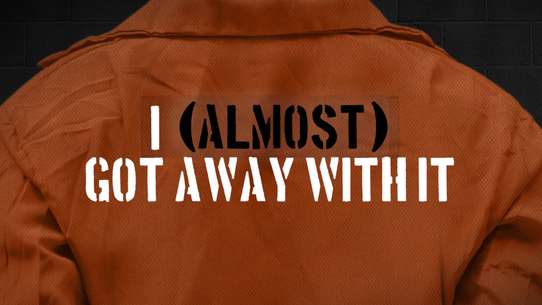 #9 - Got to Escape Through an Air Duct
Season 7 - Episode 6 - Aired Jul 14, 2014
After killing a man, ex-con Rondell Reed crashes his getaway car and is sent to prison. He and his cellmate escape by squeezing through an air duct. Once free, he steals and carjacks his way north to Ohio where another chase leads to another car crash.
14 votes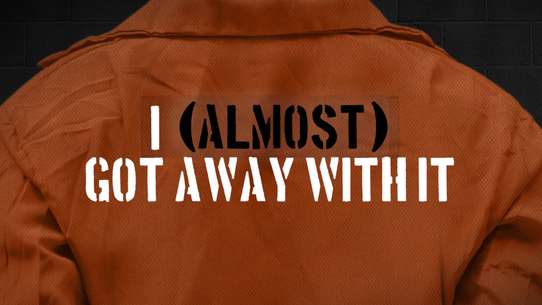 #10 - Got to Be a Ladies Man
Season 7 - Episode 1 - Aired Jun 2, 2014
David Corbin is a career criminal. After a stint in prison, Corbin launches a crime wave, stealing cars and selling them for a profit. But when a jealous girlfriend rats him out, Corbin is caught and sent to prison where he pulls off a daring escape.
31 votes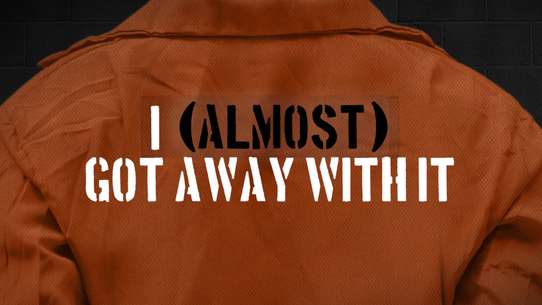 #11 - Got 9th Place
Season 2 - Episode 13 - Aired Jan 18, 2010
Randall Zandstra hid at his ex-wife's with a gun, waiting for a shot at her new boyfriend. He got one, but he also got 12 years in prison. Due to a technicality, a retrial was called. Zandstra fled. He ran to Vegas, winning big in tournaments. He also ran mail scams, but he got caught. With a stream of fraud trials Zandstra is transferred to multiple states but along the way he escapes. US Marshals tracked Zandstra down, where he makes a last attempt for freedom, crawling from the car-wreck with a broken leg, hand and back. He is now in a New Jersey prison.
9 votes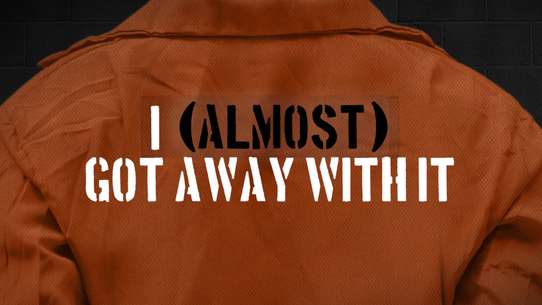 #12 - Got to Run to Costa Rica
Season 5 - Episode 7 - Aired May 23, 2012
David Harden is a clean-cut businessman living a double life as a burglar. His drug habit forces him to commit more daring crimes until he gets caught. He runs to Costa Rica, pulling scams until a friend turns on him. After getting deported, he sneaks out of prison hidden in a trash bin to live as a fugitive.
9 votes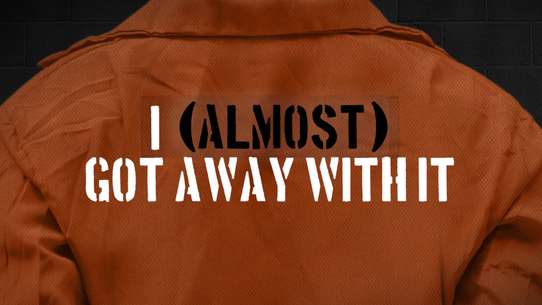 #13 - Got to Take Down My Ex-Boyfriend
Season 5 - Episode 11 - Aired Jun 20, 2012
Two stories of fugitives determined to evade capture. First, serial robber Roy Betts accidentally shoots a man and launches a statewide manhunt to find and arrest him. Next, Donna Schatz goes on the run after carrying out a violent vendetta on her ex.
9 votes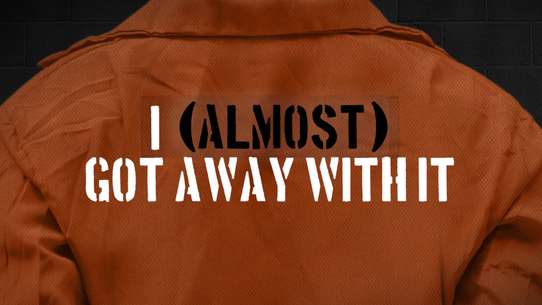 #14 - Got to Escape Through a Toilet
Season 6 - Episode 2 - Aired Jul 1, 2013
Lifelong pals and criminals Timothy Fletcher and Doni Brown break out of a Florida prison in 2009. Anxious for freedom, the two need money. A robbery that ends in murder puts them on most wanted lists and leads cops on a manhunt across the Southeast.
20 votes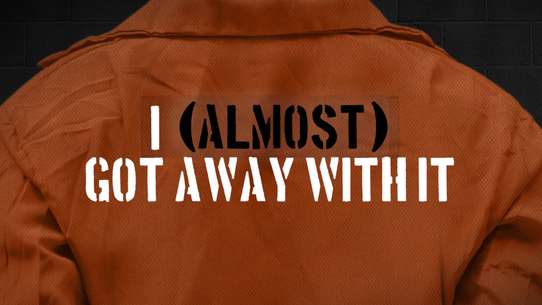 #15 - Got to Be Bonnie and Clyde
Season 6 - Episode 7 - Aired Aug 5, 2013
After getting arrested for robbery, Robert Askew runs from a work camp and goes back to stealing to make a living. Askew eventually gets caught again, but he escapes from jail during a hurricane and goes on a crime spree, breaking into vacation homes.
23 votes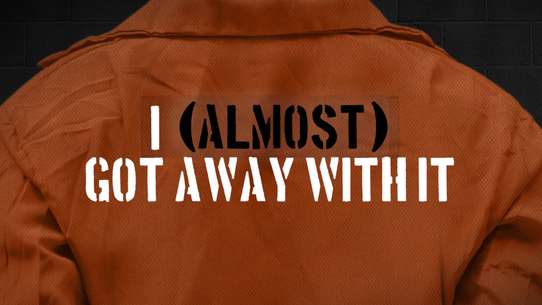 #16 - Got to Fall in Love With a Prison Guard
Season 7 - Episode 2 - Aired Jun 9, 2014
Terry Banks is in prison for life. When he falls for a guard named Lynette, he's determined to break free to start a life with her. She helps him escape and they go on the run. But when the FBI tracks them down, will they commit another desperate act?
29 votes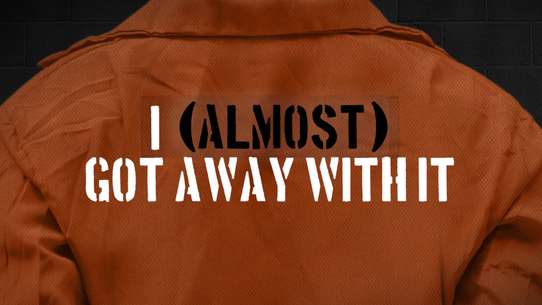 #17 - Got Caught By A Cougar
Season 2 - Episode 1 - Aired Oct 26, 2010
Robert Spencer has just shot his girlfriend. He is a thug and drug dealer, who in a blind panic gets high and goes on the run, living every day as a party. He finds the affection of a friend's mother, which ultimately leads to his arrest.
18 votes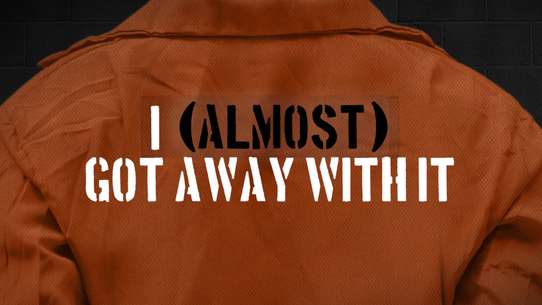 #18 - Got to Get Revenge
Season 3 - Episode 6 - Aired May 31, 2011
Scott Eizember has a temper and a history of abuse. So when his girlfriend dumps him, Scott wants revenge. He goes on a violent spree, but is injured during his pursuit. Does he risk capture, or continue on his rampage to find his ex and exact vengeance?
9 votes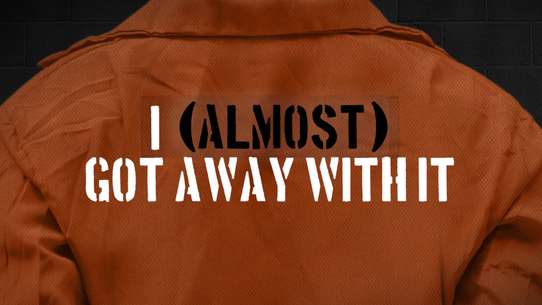 #19 - Got to Hide in a Swamp
Season 3 - Episode 12 - Aired Jul 12, 2011
Dominic Reddick has escaped prison, and is on the run. He goes to Georgia, where someone calls the cops on him, and Reddick flees to the woods. Searching for food, he finds donuts in a dumpster. Little does he know that inside the shop, cops are waiting.
8 votes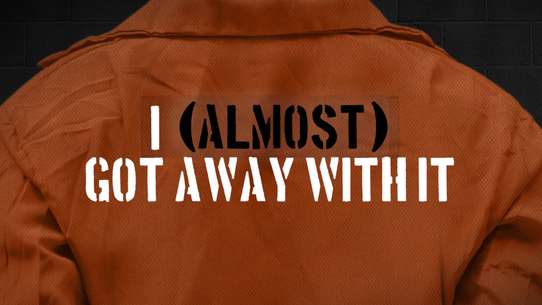 #20 - Got to Steal a Rich Woman's Jewelry
Season 4 - Episode 9 - Aired Dec 1, 2011
In 1985 Kaysie Dudley's mother gets fired from her job as a caregiver for an elderly widow and the pair plot to steal her rings as revenge. When the 77-year-old woman unexpectedly puts up a fight, Dudley resorts to the unthinkable -cold blooded murder.
8 votes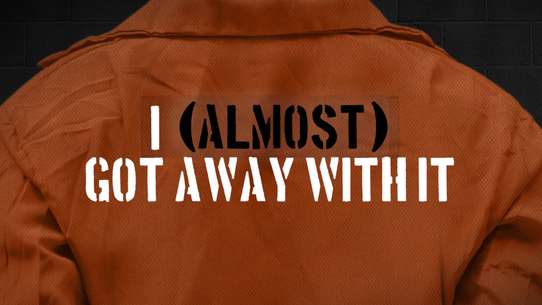 #21 - Got A Rich Widow
Season 7 - Episode 3 - Aired Jun 16, 2014
Brian Maurice Fuller charms his way into wealthy people's homes, only to rob them blind. He gets caught, does his time and is released. But Fuller can't resist the lure of robbing the rich. He eludes police until a tip leads them right to his door.
22 votes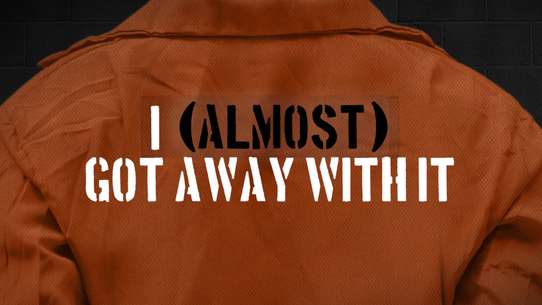 #22 - Got to Fetch a Hooker
Season 2 - Episode 10 - Aired Dec 28, 2010
Life as drug dealer's muscle is not going to keep you out of trouble. Lane Slettvet, knew this, but tested fate until one night on a job to retrieve a prostitute from another drug dealer, Slettvet stabs and kills the man. Trying to lay low with his sister, and under the radar of the cops proves hard for Slettvet, constantly drawn to the life of parties, fights and drugs. Then one night, in a drunken stupor, Slettvet breaks a bottle over a taxi driver's head. The incident is reported, and Slettvet's run comes to an end.
13 votes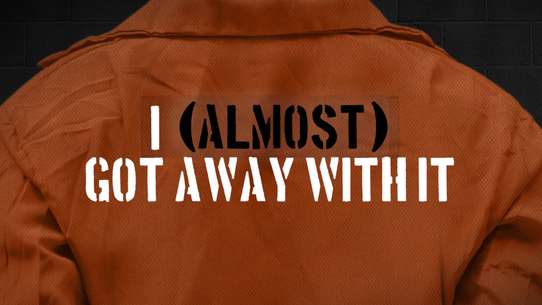 #23 - Got To Escape In Underwear
Season 3 - Episode 4 - Aired May 3, 2011
Ricky McCurry has been in and out of prison his whole life, escaping by tricking and bribing guards. On the outside, McCurry runs into bad luck with botched robberies and high-speed chases.
13 votes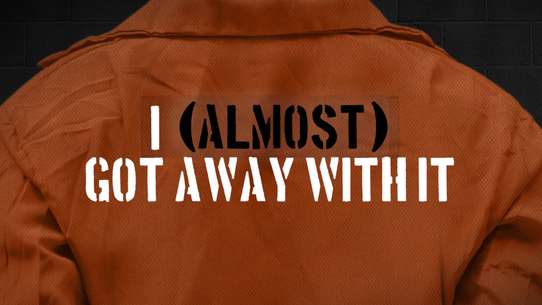 #24 - Got to Rob Banks
Season 1 - Episode 10 - Aired Mar 16, 2010
Joe Loya is a professional bank robber, addicted to the adrenaline of power. After 13 months of successful robberies, Loya's luck runs out when one robbery goes wrong. It's the latest in bank technology that leads investigators to Loya and ends his spree.
12 votes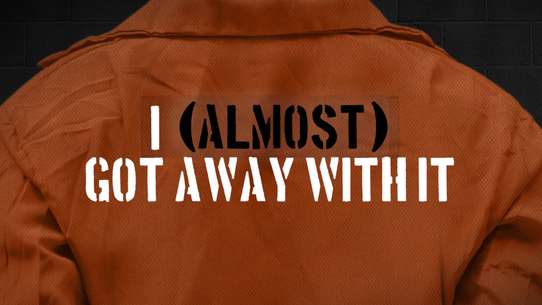 #25 - Got to Be Part of the Texas Seven
Season 7 - Episode 4 - Aired Jun 30, 2014
Patrick Murphy and six other inmates pull off the largest escape in Texas history. They launch a statewide crime spree but up the ante when they kill a police officer. They hide in an RV Park but get recognized, prompting a showdown with authorities.
35 votes