The BEST Episodes of Heartstrings
Every episode ever - ranked by fan votes!
Last Updated: Aug 24, 2021
Lee Shin is a university student majoring in modern music. He is also the vocalist and guitarist of the band "The Stupid." Shin is known for his good looks and strong passion for music, but in reality he is cold, lacks interest in anything unrelated to music and has neither dreams nor plans for the future. He initially likes Jung Yoon-soo, a dance professor at university, but this all changes when he meets Lee Kyu-won. Lee Kyu-won is a bright and outgoing student who was born into a prestigious family and is majoring in traditional Korean instruments, especially the gayageum. Kyu-won's grandfather, Lee Dong-gun, is one of the top 3 traditional musicians of his age and his biggest wish is to see his granddaughter become a traditional music prodigy. Trying to live up to her grandfather's expectations, Kyu-won immerses herself in training and becomes a university student who knows nothing outside of her studies. As her friends are fans of "The Stupid", she was forced to go to the band's concert with them. There she saw Lee Shin performing live, and is immediately captivated by him.
Watch Now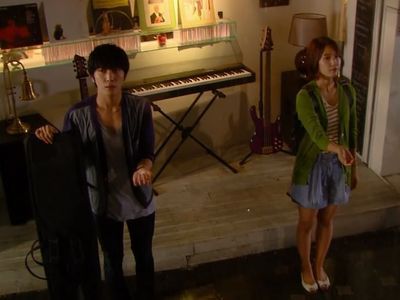 #1 - With The Thought That It Must Be Forgotten
Season 1 - Episode 6 - Aired Jul 14, 2011
Gyu Won can't stop interfering with Lee Shin, even if it hurts her feelings more. She and her grandfather get new neighbors.
36 votes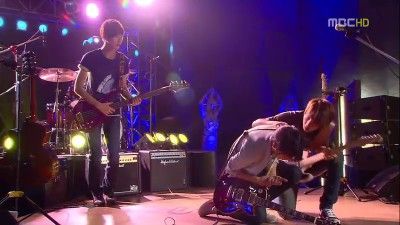 #2 - Let Your Dreams Soar
Season 1 - Episode 15 - Aired Aug 18, 2011
Shin's injury is far worse than imagined, but he refuses to let it interfere with Gyu Won's bright future.
11 votes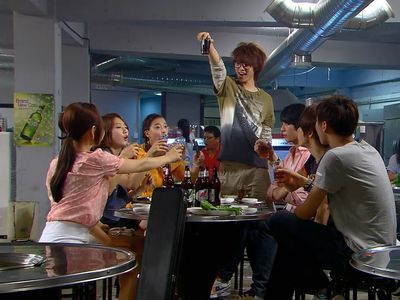 #3 - Like This... Will Be Forgotten
Season 1 - Episode 7 - Aired Jul 20, 2011
Gyu Won tutors Lee Shin in traditional music. Suk Hyun convinces Gyu Won to try out for the lead role, only to have her grandfather find out, much to his disapproval.
38 votes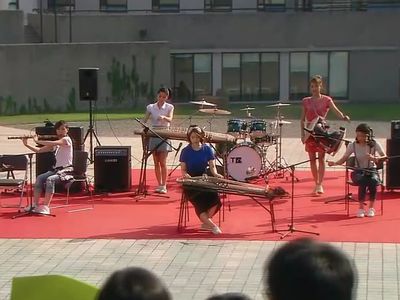 #4 - That is My World
Season 1 - Episode 2 - Aired Jun 30, 2011
Annoyed with Lee Shin's personality, Gyu Won challenges him to a music face-off. Suk Hyun arrives with new plans for the performance.
36 votes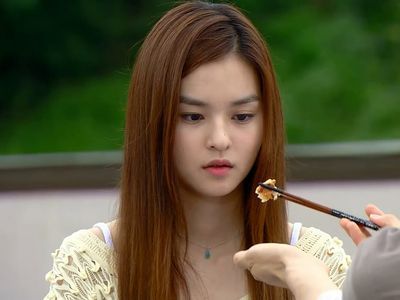 #5 - High Speed Romance
Season 1 - Episode 9 - Aired Jul 28, 2011
The entire performance team goes on a weekend retreat.
66 votes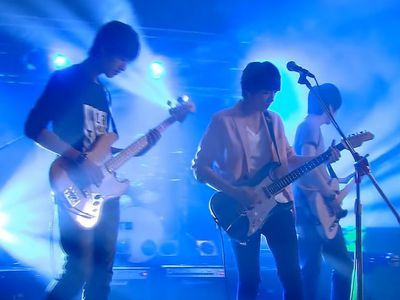 #6 - Encountering You By Accident
Season 1 - Episode 1 - Aired Jun 29, 2011
Traditional music major Lee Gyu Won sets up a fundraiser to help her sickly professor. She hires rock star Lee Shin's band to help attract a bigger audience.
68 votes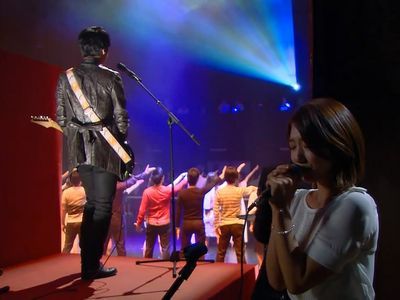 #7 - Fly High
Season 1 - Episode 13 - Aired Aug 11, 2011
Hee Joo's absence wreaks havoc for the performance as they struggle to save the production from being canceled.
62 votes
#8 - Little by Little, Slowly Stepping Towards You
Season 1 - Episode 10 - Aired Aug 3, 2011
Shin and Gyu Won embark on their first days as a couple. A surprise performance for sponsors puts Gyu Won back in the spotlight.
65 votes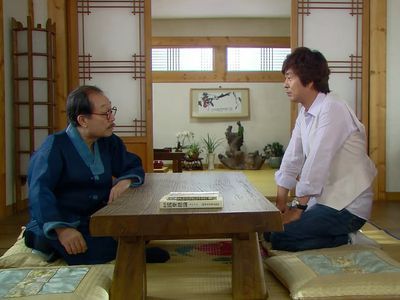 #9 - That Place, That Time
Season 1 - Episode 11 - Aired Aug 4, 2011
Tae Joon and Hee Joo's mother plot to sabotage Suk Hyun's reputation in an effort to remove Gyu Won from the performance.
63 votes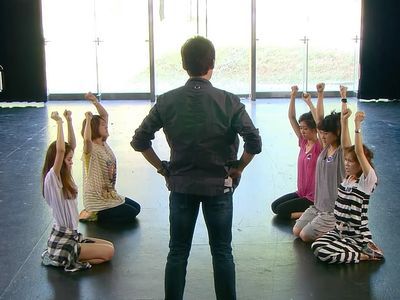 #10 - Towards Tomorrow
Season 1 - Episode 4 - Aired Jul 7, 2011
The other drama majors are jealous that Gyu Won is going to act when she clearly lacks dancing skills. Lee Shin meets a famed guitarist who isn't all that he seems to be.
66 votes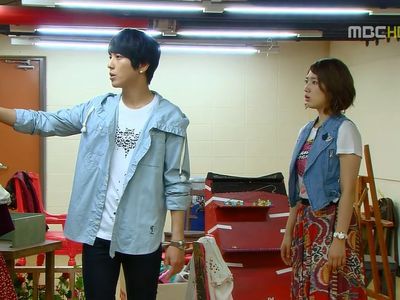 #11 - Champion
Season 1 - Episode 3 - Aired Jul 6, 2011
The day of the auditions arrive, and Suk Hyun tries to convince a former student to make his stage comeback.
67 votes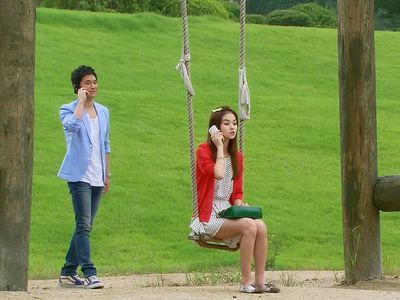 #12 - My Love, Cry Baby
Season 1 - Episode 8 - Aired Jul 27, 2011
Shin finds himself growing more attracted to Gyu Won as he works with her on the ending song. Hee Joo is miffed she's being upstaged by Gyu Won.
65 votes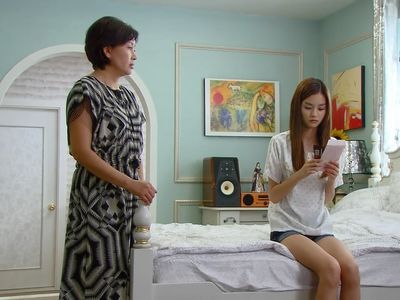 #13 - Don't Cry
Season 1 - Episode 12 - Aired Aug 10, 2011
Suk Hyun's quitting weighs heavily on Gyu Won's conscience. Shin realizes that he's met Gyu Won before in Jeju Island.
63 votes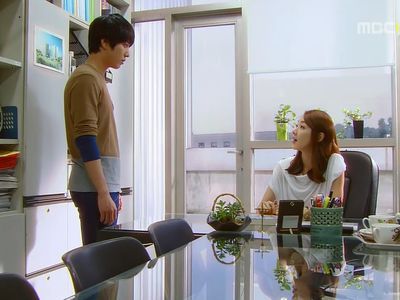 #14 - Confession
Season 1 - Episode 5 - Aired Jul 13, 2011
Lee Shin and Gyu Won encounter the pains of desire and rejection as they experience their first loves.
65 votes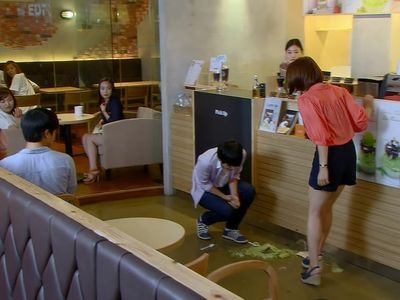 #15 - Smile, You
Season 1 - Episode 14 - Aired Aug 17, 2011
Gyu Won is given a new opportunity abroad that could change her entire life, and would affect her relationship with Shin.
63 votes