The BEST Episodes of Harley Quinn
Every episode ever - ranked by fan votes!
Last Updated: Mar 17, 2020
Harley Quinn has finally broken things off once and for all with the Joker, and attempts to make it on her own as the criminal Queenpin of Gotham City. The series features Harley Quinn, Poison Ivy and a whole cast of heroes and villains, old and new, from the DC Universe.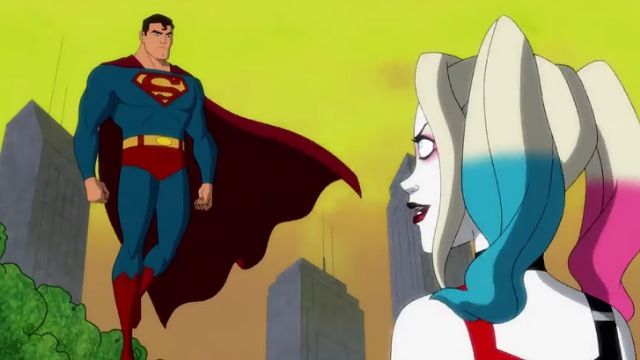 #1 - Devil's Snare
Season 1 - Episode 12 - Aired Feb 14, 2020
Harley thinks the Legion of Doom is behind Ivy's capture and the tree monsters currently ravaging Gotham. But it's a trap!
221 votes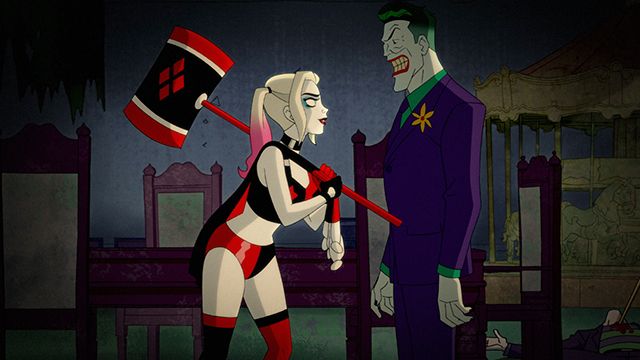 #2 - Til Death Do Us Part
Season 1 - Episode 1 - Aired Nov 29, 2019
Harley set's off to rule Gotham City and separate herself from being known as "Joker's Girlfriend".
501 votes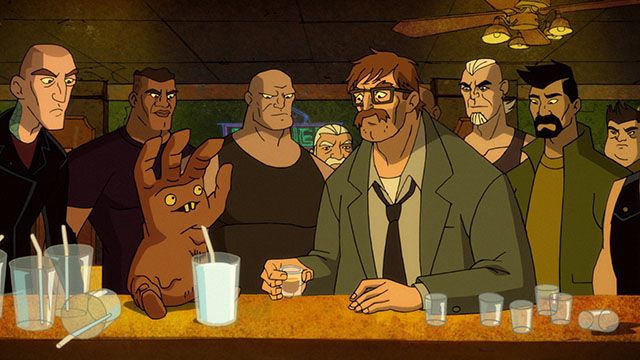 #3 - You're a Damn Good Cop, Jim Gordon
Season 1 - Episode 6 - Aired Jan 3, 2020
When Clayface loses his arm in a heist, it turns out to be not only evidence for Jim Gordon, but also a key witness against Harley and her crew.
300 votes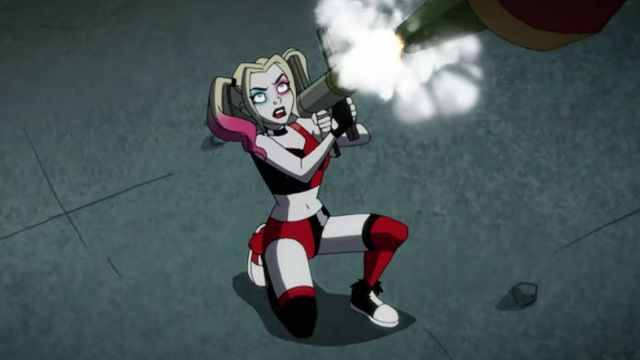 #4 - The Final Joke
Season 1 - Episode 13 - Aired Feb 21, 2020
In the season finale, Harley has her final showdown with the Joker, when [spoilers] [spoil] [spoilers]. Will they [spoiler]? Maybe. But you can bet they [spoiler]!
217 votes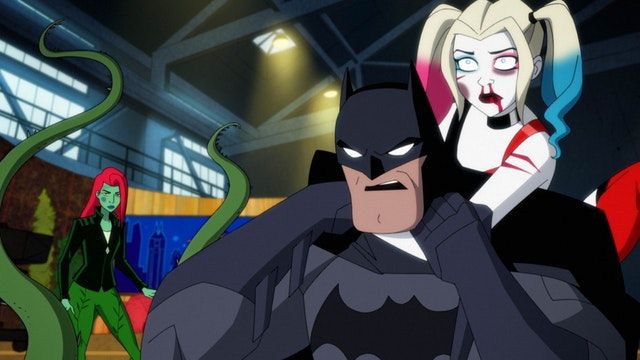 #5 - Finding Mr. Right
Season 1 - Episode 4 - Aired Dec 20, 2019
In search of a nemesis, Harley goes after Batman, but ends up with an adolescent Robin, making her the laughing stock of the criminal underworld.
353 votes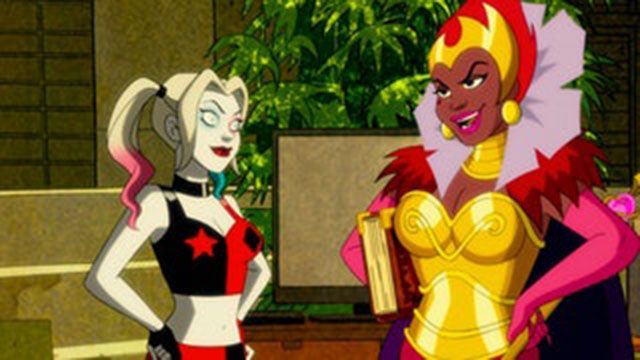 #6 - The Line
Season 1 - Episode 7 - Aired Jan 10, 2020
Desperate for her crew to have some "evil oomph," Harley breaks the Queen of Fables out of prison -- only to find that the storybook-themed villain is maybe a little too evil for her tastes. Now, Harley has to extricate herself from Fables without leading to the destruction of her crew.
276 votes
#7 - Being Harley Quinn
Season 1 - Episode 5 - Aired Dec 27, 2019
When Harley suffers a paralyzing identity crisis, her crew must enter Harley's mind to free her with the help of Dr. Psycho's telepathic powers.
303 votes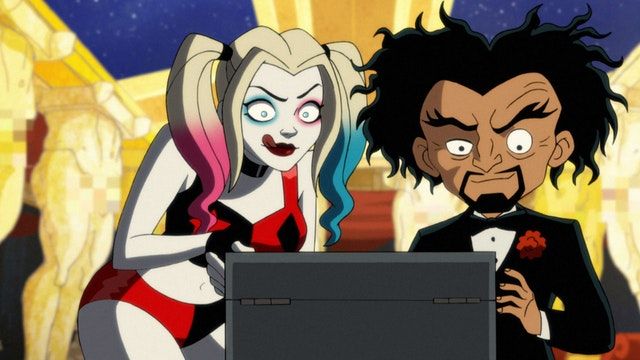 #8 - So You Need a Crew?
Season 1 - Episode 3 - Aired Dec 13, 2019
Realizing she needs a crew to pull off heists that will attract the Legion of Doom's attention, Harley attempts to recruit Dr. Psycho and Clayface.
351 votes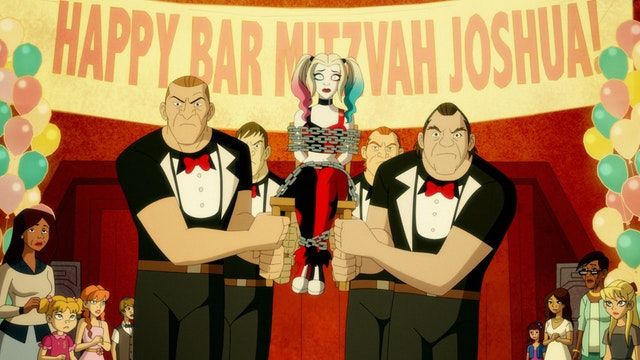 #9 - A High Bar
Season 1 - Episode 2 - Aired Dec 6, 2019
Determined to become one of the vaunted Legion of Doom, Harley attempts to make a big splash by crashing one of their criminal enterprises with the help of her BFF, Poison Ivy.
388 votes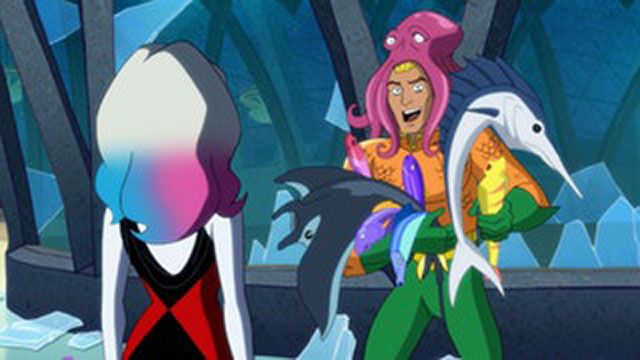 #10 - L.O.D.R.S.V.P
Season 1 - Episode 8 - Aired Jan 17, 2020
Harley gets an invite to the Legion of Doom's prospective members party, but Ivy discovers that it's her they're really after.
274 votes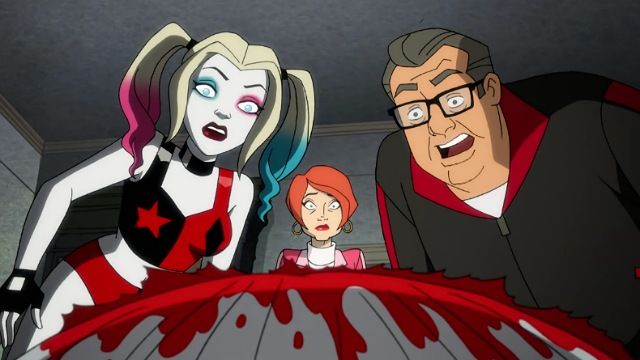 #11 - Bensonhurst
Season 1 - Episode 10 - Aired Jan 31, 2020
After a falling out with her crew, Harley heads back home to Bensonhurst, where her doting mother waits for her... and her deadbeat dad, who's more dangerous than anticipated.
236 votes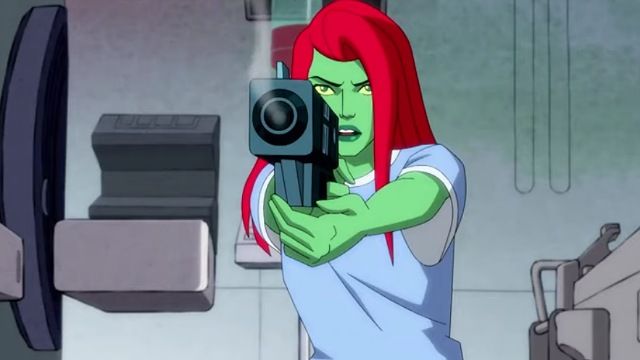 #12 - Harley Quinn Highway
Season 1 - Episode 11 - Aired Feb 7, 2020
Harley must rescue Ivy from the clutches of Scarecrow, who's trying to harvest her pheromones to make a super toxin that turns plants into sentient monsters.
231 votes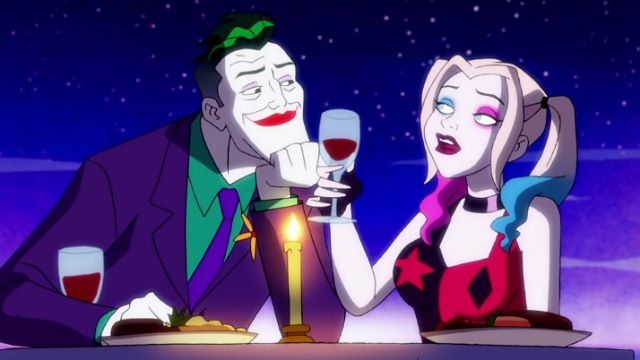 #13 - A Seat at the Table
Season 1 - Episode 9 - Aired Jan 24, 2020
Now a member of the Legion of Doom and The Joker's equal, Harley finds herself spending time with him. Will she slip into her old ways?
230 votes