The BEST Episodes of Gruen
Every episode ever - ranked by fan votes!
Last Updated: Oct 22, 2021
Gruen is about advertising, how it works, and how it works on us. It decodes and defuses the commercial messages that swirl through our lives, with the help of a panel of ad industry experts. It's the show that tracks advertising almost as closely as advertising tracks you!
Watch Now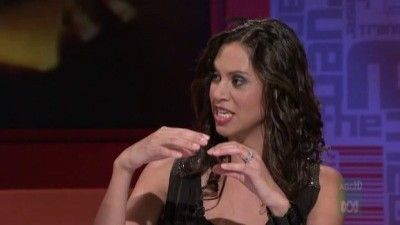 #1 - Burgers
Season 2 - Episode 10 - Aired May 20, 2009
In this episode : How Do You Sell: Hamburgers, Ad of the Week: GE sexy mine workers, The Pitch: Make Australians give up their public holidays
5 votes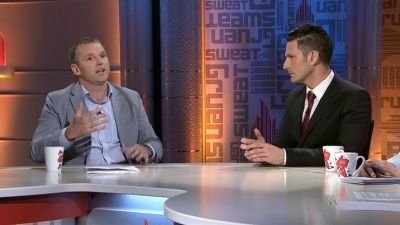 #2 - The Church of Scientology
Season 5 - Episode 8 - Aired Oct 10, 2012
In tonight's episode, Scientology, Movies and Spin – The Master, a movie with Oscar buzz based on the life of L Ron Hubbard, is heading to our shores. The panel looks at Scientology's public image and its PR strategy. Also: in the 12 months that followed the February 2011 Christchurch earthquake, the area's second in six months, Australian visitors dropped by 43 per cent. So can advertising turn a city associated with devastating earthquakes into a fun family holiday destination? The Gruen team looks at Christchurch's attempt to lure us across the ditch.
3 votes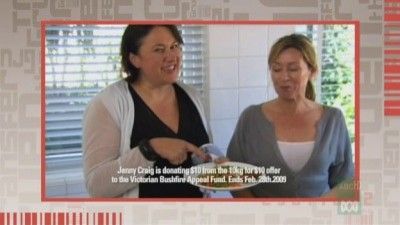 #3 - Diets
Season 2 - Episode 5 - Aired Apr 15, 2009
In this episode : How Do You Sell: Weightloss, Ad of The Week: Sexual Abuse, The Pitch: The GFC's effect on CEOs
5 votes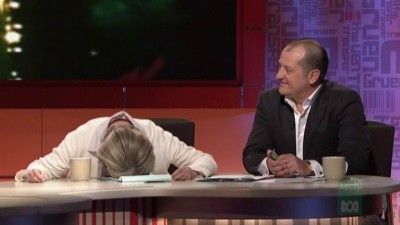 #4 - Cereal
Season 2 - Episode 6 - Aired Apr 22, 2009
In this episode : How Do You Sell: Breakfast Cereal, Ad of The Week: The Million Project, The Pitch: Cosmetic Surgery for Children
6 votes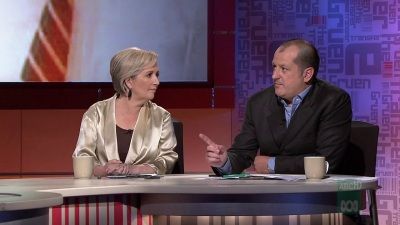 #5 - Yourself
Season 2 - Episode 8 - Aired May 6, 2009
In this episode : How Do You Sell: Yourself, Ad of The Week: Coca Cola's Health Claims, The Pitch: Cane Toads For Pets
4 votes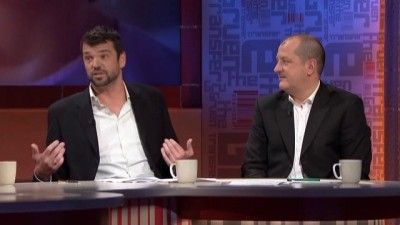 #6 - Religion
Season 3 - Episode 9 - Aired Sep 8, 2010
3 votes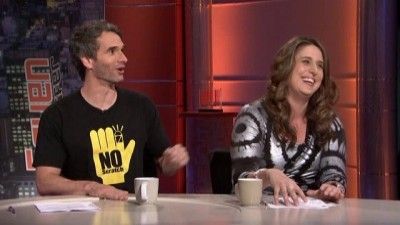 #7 - Infomercials
Season 3 - Episode 11 - Aired Sep 22, 2010
3 votes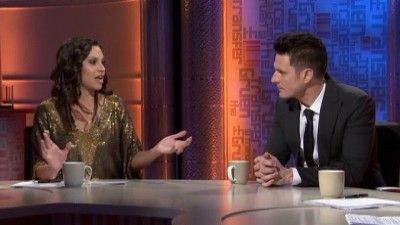 #8 - Airlines
Season 3 - Episode 12 - Aired Sep 29, 2010
Wil Anderson, Todd Sampson and Russel Howcroft are joined by Matt Eastwood and Bridget Taylor on the final episode for this series. On How Do You Sell? we look at airlines and On the Pitch - NZ and Australia One Country.
3 votes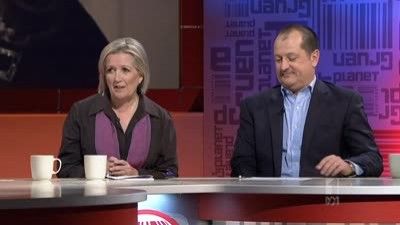 #9 - Alan Jones
Season 5 - Episode 7 - Aired Oct 3, 2012
This week, one of Australia's most powerful and successful communicators, Alan Jones, showed he could also be pretty bad at it. The panel picks apart Sunday's press conference, examining the spin tactics of distraction and deflection, apology and blame-shifting, and how 2GB advertising clients reacted to all of it. It also examines Advertising Crimes Against Music. Coles employees have written to the Gruen team to say that working in a store where Down Down is on high rotation is workplace torture. Tonight the panel investigates the process of turning popular songs into ear-bleeding company jingles. And if you thought Down Down was bad, you ain't heard nothing yet.
2 votes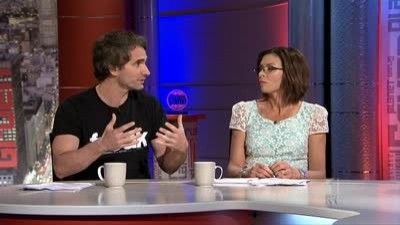 #10 - People Smuggling
Season 5 - Episode 5 - Aired Sep 19, 2012
You may not know it, but one of the methods used by the Australian government to stop the boats is advertising. The Gruen team looks at the No To People Smuggling YouTube channel, which has been aiming ads at smugglers and refugees for two years. In the wake of Victoria Bitter's apology to the nation, we ask, is saying sorry just a clever form of marketing? And Spin Cycle may be the only place this week that draws a line between AAMI's Ketut, the Free Syria Army and Woolworths' Wallace.
2 votes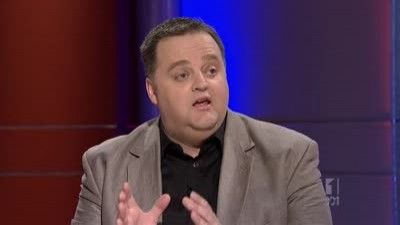 #11 - The iPhone 5
Season 5 - Episode 6 - Aired Sep 26, 2012
The Gruen team looks at Apple, the world's biggest brand, unpicking the iPhone 5 launch, examining the ways buying frenzy is created through headlines and hype, and how its competitor Samsung has ambushed at every step. We also examine the Pink dollar. Same Sex marriage can't get through parliament, but it is gradually weaving its way into advertising. Tonight we look at brands taking a stand and joining the debate.
2 votes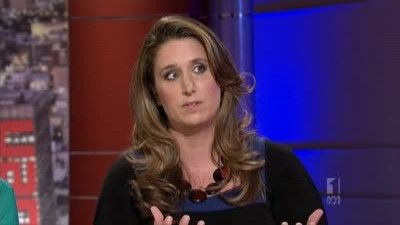 #12 - Doug Pitt
Season 5 - Episode 2 - Aired Aug 29, 2012
This week on Gruen Planet, we hang out with Brad Pitt's younger brother Doug. Virgin Mobile has made him the face of its latest ad campaign. But is Doug really Doug or is he "Doug"? And why did so many Australian news outlets jump at the story when he was in town last week? We also look at the tactics Qantas employed to pave the way for some bad news it knew it had to deliver last week: a $245 million full year loss, its first since it was privatised in the 1990s. And a Pitch challenge to do what the government has struggled to do, sell us the carbon tax.
2 votes
Writers: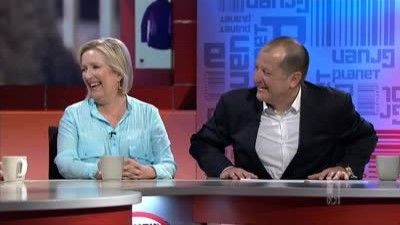 #13 - Lance Armstrong
Season 5 - Episode 3 - Aired Sep 5, 2012
move? How much immunity does a cancer charity buy you? Why are his sponsors standing by their cycling-man? We also examine AAMI' Rhonda and Ketut love story, a simple ad about insurance that has become a phenomenon. Why would we take advice from a woman who doesn't even know about sunscreen? And in the week that TV show The Shire breathes its last, we have a special Pitch challenge. Two agencies compete to come up with a campaign that makes up for the damage done to Cronulla's reputation by Lara Bingle, the race riots and The Shire.
2 votes
Writers: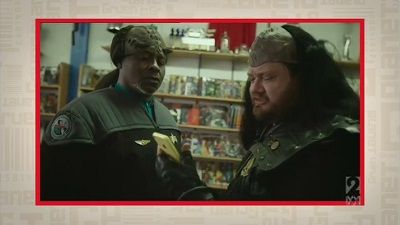 #14 - Apple - Online Shopping - Dumb Ways to Die
Season 6 - Episode 2 - Aired Sep 18, 2013
This week Apple launched two new iPhones to a seemingly underwhelmed marketplace. On Gruen Planet, we revisit what, only a couple of years ago, was the world's shiniest brand. Is Apple's formulaic marketing now working against it? Is it a victim of its own hubris? How are the other players in the smartphone marketplace exploiting Apple's vulnerability? Also, 'Dumb Ways To Die' is the most awarded ad in this history of this planet. The chirpy, quirky little YouTube clip for Melbourne's Metro Trains has had more than 60 million views. Why does it work? How do you keep the awareness growing? If the death toll doesn't fall, can it really be called a success?
4 votes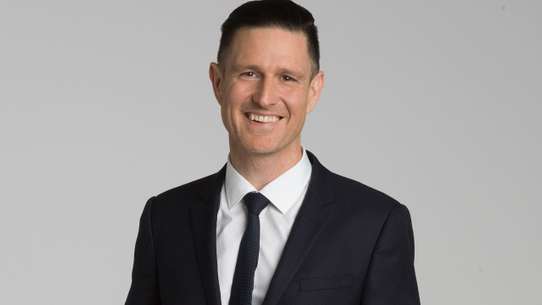 #15 - Same Sex Marriage - Anti-Ads - Bikie Gangs
Season 6 - Episode 8 - Aired Oct 30, 2013
In light of recent same-sex marriage legislation, 'How Do you Sell' looks at varying Ad approaches that attempt to tackle this issue. 'Spin Cycle' celebrates the best and worst of marketing through ambiguous brand names, delicious business cards and marketable marketing managers. 'The Pitch' dares two Ad agencies to convince us to ban all advertising. 'Crisis Management' has the panel discussing anti-bikie laws, and the Ads that coincide with this development
3 votes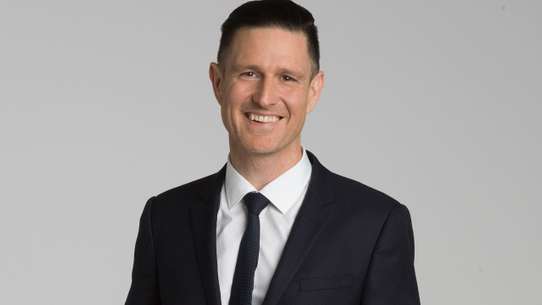 #16 - The Pope
Season 7 - Episode 4 - Aired Sep 30, 2015
As he tours the USA, Gruen looks at Pope Francis as a brand, & all the brands who are cashing in on him; the stuffed-crust pizza wars; & a pitch to restore our faith in politicians, from the next generation of creatives.
2 votes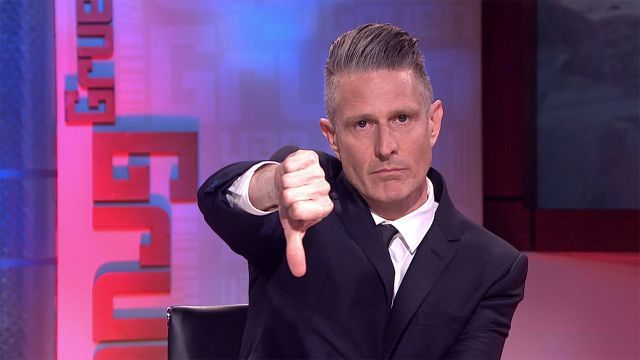 #17 - State Tourism & Spring Racing
Season 11 - Episode 6 - Aired Oct 30, 2019
Brandspiration, domestic tourism and how your state sells itself, the PR crisis engulfing spring racing season, and a pitch for and against Halloween. Wil is joined by Todd, Russel, Karen Ferry and Carolyn Miller.
4 votes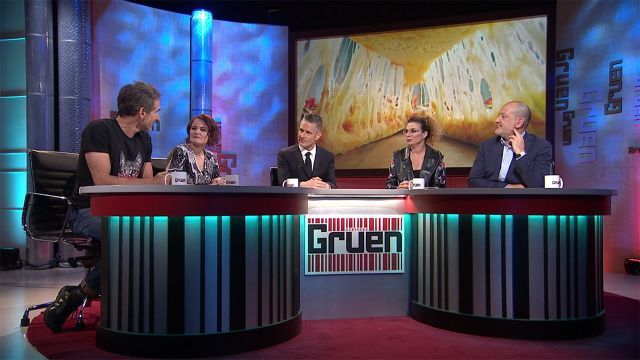 #18 - Food Delivery & The Heart Foundation
Season 11 - Episode 8 - Aired Nov 13, 2019
How pizza + robots = $, a taxi campaign that puts the rank in taxi rank, the selling of Australia's worst serial killer & privacy vs oversharing on The Pitch. Wil is joined by Todd, Russel, Christina Aventi and Dee Madigan.
1 votes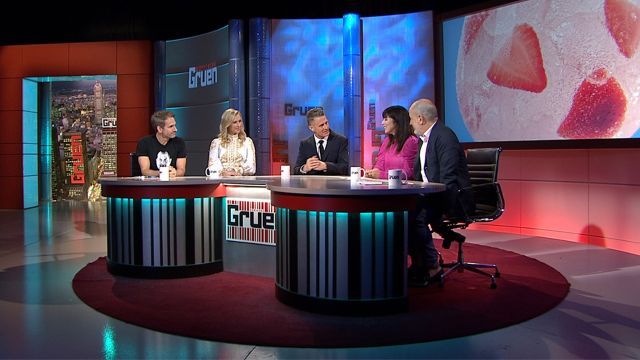 #19 - Alcohol Marketing & AfterPay
Season 11 - Episode 10 - Aired Nov 27, 2019
On the Gruen final: getting into the Christmas spirits - how alcohol marketing is adapting to Aussies drinking less. AfterPay and gratification now, pay later. And on The Pitch, everything is fine vs everything is f***ed.
2 votes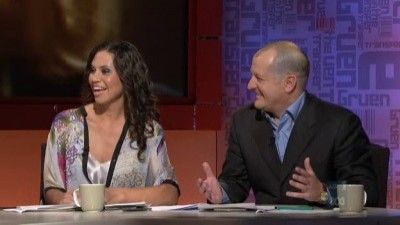 #20 - Red Meat
Season 2 - Episode 9 - Aired May 13, 2009
In this episode : How Do You Sell: Meat, Ad of The Week: Speight's Beer, The Pitch: Fat Pride
4 votes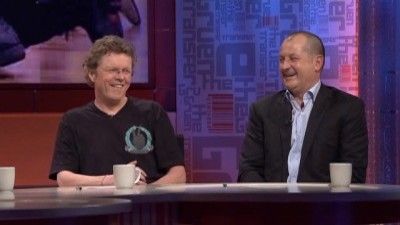 #21 - MasterChef
Season 3 - Episode 3 - Aired Jun 30, 2010
How do you Sell? Exploring how advertising sells MasterChef and how MasterChef sells you. Raking in cash through ad sales, product placement and merchandising. The Pitch: Western Australia should become it's own country Ad Crunch: Analysing a provocative World Wildlife Fund ad, what does this piece of communication acheive and how effective is it.
4 votes
Writers: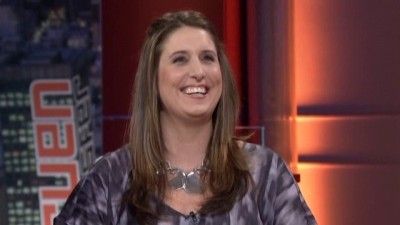 #22 - Razors
Season 3 - Episode 8 - Aired Sep 1, 2010
4 votes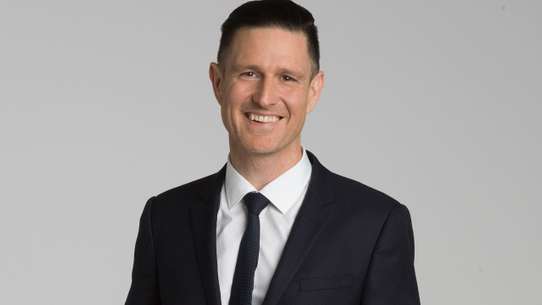 #23 - Coca-Cola - ASIO - Jamie Oliver
Season 6 - Episode 6 - Aired Oct 16, 2013
On Gruen Planet this week, Coca-Cola enters the Obesity War. We ask, what kind of responsibilities do brands have to the community? Wouldn't Coke be smarter to acknowledge it's an unhealthy, sugar-laden beverage that people love? And then stay out of a health debate it can't win? And what does a can of fat taste like anyway? Should ASIO read your emails? We also visit Woolworfs, Jamie Oliver's new pals. What are the risks and rewards of a supermarket aligning itself with an outspoken fresh food campaigner? Supermarkets sell fresh food, but they also sell aisle after aisle of often unhealthy, processed foods.
4 votes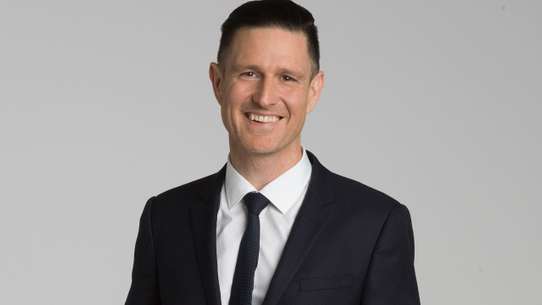 #24 - AFL vs NRL - Boat People - Defence Forces
Season 6 - Episode 3 - Aired Sep 25, 2013
On Gruen Planet this week, as we push deep into September, you can almost smell, almost touch, almost taste the Rugby League and Aussie Rules Grand Finals. Yet, even though the two codes have fan bases of similar size, and even though the two grand finals will be among the most watched programs on TV this year, only one of them seems to appeal to marketers. Why? Also, our screens are being bombarded with Defence Force job ads. The ADF is one of the biggest advertisers in the country, spending $40 million a year to attract recruits. What are the challenges of selling a job that might involve you being shot? And how hard is to convince women to join when sex scandals clog the headlines?
7 votes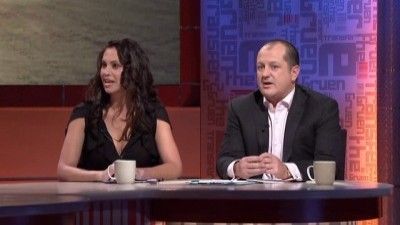 #25 - 3D Television
Season 3 - Episode 5 - Aired Jul 14, 2010
How do you Sell Televisions? The biggest purchase most people will make after a house and car how do they get you to buy their brand? The Pitch: Urine Ad of the week: McDonalds introduction of the Mighty Angus and the Gand Angus campaine was their most successful launch. What made sale increase to the tune of an extra $2 million a week?
3 votes
Writers: