The BEST Episodes of Great Teacher Onizuka (2012)
Every episode ever - ranked by fan votes!
Last Updated: Sep 21, 2021
Through the introduction of his friend Danma Ryuji, Onizuka Eikichi, the former legendary bike gang member, visits Meishu Academy to tend to the trees in the garden as a part-time gardener. Learning that Yoshikawa Noboru, a student in teacher Fuyutsuki Azusa's class is being bullied by Uehara Kyoko and other classmates, Onizuka befriends and saves Yoshikawa. Seeing Onizuka's unprecedented but visceral, powerful response to problem solving, the school's president and principal, Sakurai Yoshiko, overrides resistance from her vice principal Uchiyamada Hiroshi and makes Onizuka a teacher. Onizuka goes on to tackle many issues as the teacher in charge of the most problematic class, Class 2-4.
Watch Now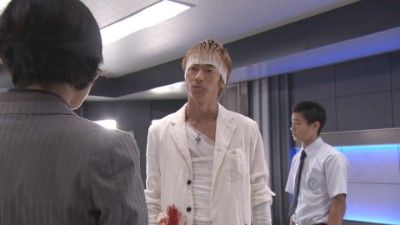 #1 - Farewell, Onizuka...every single student in tears! The final great lesson!
Season 1 - Episode 11 - Aired Sep 11, 2012
The new principal's son has come into the school with thugs and a grenade, for one final showdown. Will Onizuka be able to save him and his mom, too?
12 votes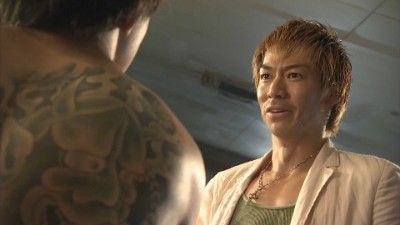 #2 - The most shocking story ever in GTO! Onizuka is infuriated! Saving him from his abusive parents!
Season 1 - Episode 5 - Aired Jul 31, 2012
Doujima has been forcibly given a tattoo by his abusive father, and his mother has vanished. He gets a gun to kill his dad, and when Onizuka tries to help, he puts the gun to Onizuka's head.
13 votes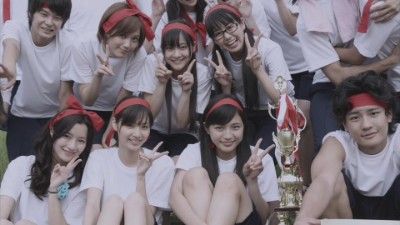 #3 - The mystery of the home-room teacher removal is finally...Will Onizuka give up on the out of control girl!?
Season 1 - Episode 8 - Aired Aug 21, 2012
The secret of Kanzaki's birth is revealed, and the whole school is in an uproar. Kanzaki plots her brutal revenge on the student who did it
11 votes
#4 - The trap behind the extreme relationship! Onizuka yells out what real love is!
Season 1 - Episode 3 - Aired Jul 17, 2012
Another student tries to get rid of Onizuka. Murai wants to be with Haruka, who is dating Ryouji. But to keep up with Ryouji, she has to do all sorts of bad things to earn the money.
14 votes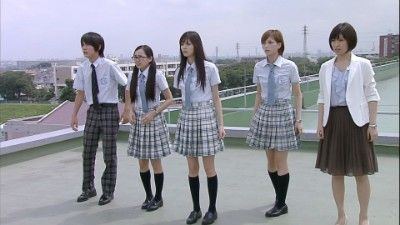 #5 - The final lesson...finding out the truth behind the home-room teacher removal. We'll save her! Together!!
Season 1 - Episode 9 - Aired Aug 28, 2012
The media finds out about the crazy things that Onizuka has been doing, and tries to get him fired. Before he goes, though, there is one problem to solve: the mystery behind the suicide of class 2-4's classmate.
11 votes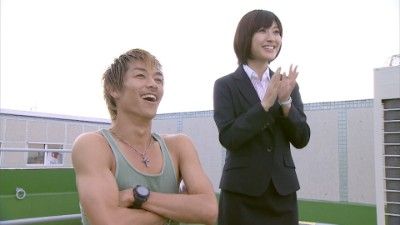 #6 - The clumsy girl receives a passionate lecture from Onizuka! Don't give up on your dreams
Season 1 - Episode 4 - Aired Jul 24, 2012
Tomoko wants to be an idol, but she's slow and constantly screws up. With GTO's help, she enlists in a local idol competition, but it'll be tough going for her.
14 votes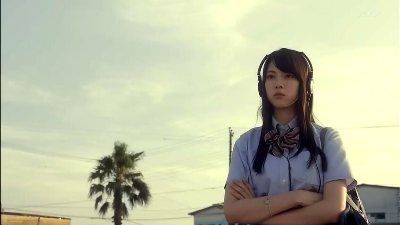 #7 - Love Forbiddened between Truant Girl and Teacher? Crisis of the Collapse of Class due to Dangerous Revenge... Onizuka Desperate Rescue Drama!
Season 2 - Episode 9 - Aired Sep 2, 2014
Onizuka realizes that Meiri is acting strangely, and asks Honami why she never comes to class. A year ago, she was in a romantic relationship with her old teacher. She was violently bullied for this incident, and stopped coming to class at all.
4 votes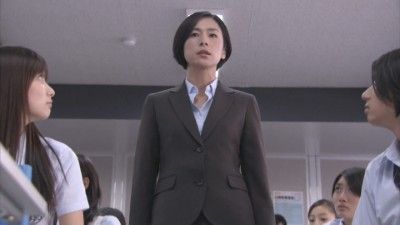 #8 - Conspiracy of the new principal...Protect the school and the students!
Season 1 - Episode 10 - Aired Sep 4, 2012
A new principal has come, and she's taken over the school and imposed harsh discipline. She threatens to undo everything that Onizuka has done so far, and forces him to quit.
10 votes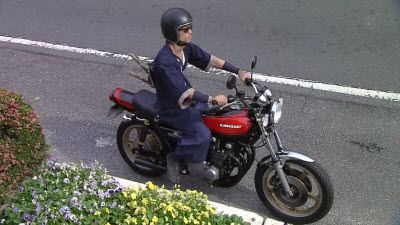 #9 - The birth of an amazing teacher! The students are my friends
Season 1 - Episode 1 - Aired Jul 3, 2012
Meishuu Academy has a problem. Teachers are being driven away one after another by bad students. But there's a new teacher in town, and he starts by giving the vice-principal a German suplex!
21 votes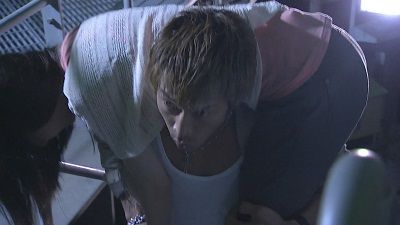 #10 - The start of class 2-4's home-room teacher removal! Onizuka VS the dangerous truant girl
Season 1 - Episode 2 - Aired Jul 10, 2012
The battle to get rid of Onizuka begins as Miki Katsuragi skips school. When Onizuka comes to get her, she accuses him of kidnapping!
15 votes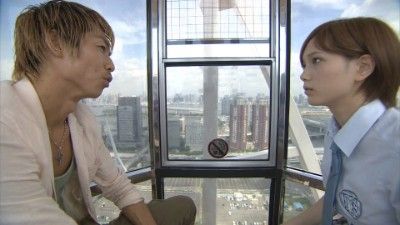 #11 - Onizuka puts his life on the line! Save the genius girl with an IQ of 200!
Season 1 - Episode 7 - Aired Aug 14, 2012
Le manque de qualifications d'Onizuka pour enseigner font tout à coup surface et il se voit contraint de faire ses preuves lors d'un examen national. Kanzaki, le génie de la 2-4, se met en tête de l'aider à réussir
10 votes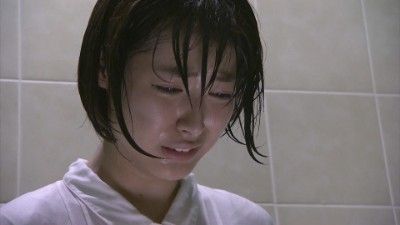 #12 - An outburst at Onizuka's summer camp! Female students VS the novice female teacher
Season 1 - Episode 6 - Aired Aug 7, 2012
The class gives up on trying to get rid of Onizuka and turns their attention to Fuyutsuki. They give her a laxative and lock her in the bathroom, then poor cold water on her head. She's ready to quit, but Onizuka has other ideas.
9 votes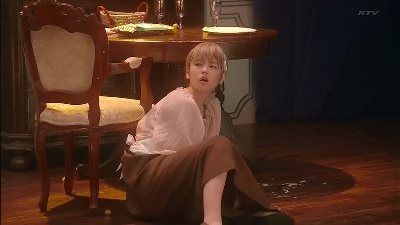 #13 - Bullying in Class 2-A Discovered! Onizuka into Decisive Action to Eradicate Bullying! Save the Brave Girl, Protect Your Friends!
Season 2 - Episode 5 - Aired Aug 5, 2014
The drama festival, where classes compete to have the best play, is coming up. Honami tells him about what happened with it last year, and he learns that Tsugumi and Nozomi of the drama club have been the leading the class the past few years. When Tomomi and Kanako find pictures of themselves that have been shot with an airgun, they blame the military-loving Numajiri, and ruin his airgun with a cruel trick. Numajiri decides to take revenge.
3 votes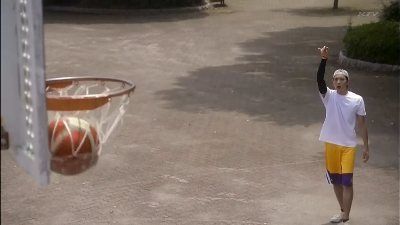 #14 - Onizuka's Lesson to the Basketball Club Ace whose Dream has been Cut Off... Start Over Your Life!
Season 2 - Episode 8 - Aired Aug 26, 2014
Basketball ace Serizawa goes to the doctor with a nasty headache and finds out he has a chronic subdural hematoma. He's told he'll be fine if he's careful, but instead he rushes back to play basketball.
3 votes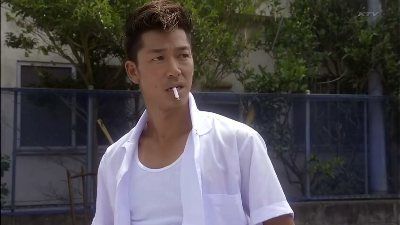 #15 - Final chapter rush! The Onizuka 10 years ago tragedy? Defend the chain ... student of revenge
Season 2 - Episode 10 - Aired Sep 9, 2014
Director Sakurai takes Ayuna to the hospital with bad stomach pain. She's been hiding the fact that she's still pregnant from everyone, including her boyfriend. Meanwhile, Honami learns her brother, Sawamura, was best friends with Onizuka 10 years ago, before he died.
2 votes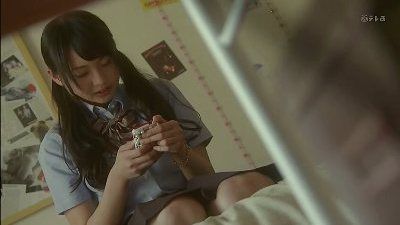 #16 - Save the Student from Stalker! Onizuka Explodes After Murder Notice
Season 2 - Episode 3 - Aired Jul 22, 2014
Satsuki Yurihara of Class 2-A meets an attractive young man on the beach named Nori, and falls in love. She breaks up with her boyfriend Tokuyama, a fellow classmate, immediately, and it falls to Onizuka to calm him.
3 votes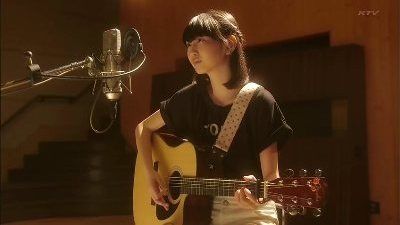 #17 - Onizuka's Summer Vacation Lesson! Dream Unfulfilled!? Poor Girl's Aim to be a Singer Opposed by Mother
Season 2 - Episode 6 - Aired Aug 12, 2014
Videos of a mysterious female singer are becoming popular. The class becomes excited when they realize it's their fellow student Hiiragi. Hiiragi is the oldest of four siblings who lost their father at a young age, and has taken care of the children while her mother works. She tries out for an audition to become a professional singer, but her mother is opposed to it.
3 votes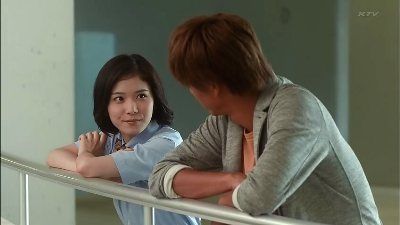 #18 - Series complete! Lesson of life that tears of pregnancy high school students ... Onizuka wants to convey most
Season 2 - Episode 11 - Aired Sep 16, 2014
Ayuna decides to have the baby, and Onizuka and Honami decide to support her. But Oomae says that if she has the baby it will damage the school's reputation, and threatens to expel her. Ayuna says that she will protect the life she's carrying to the end, and will quit school to raise the child. When Director Sakurai hears this she has an idea...
3 votes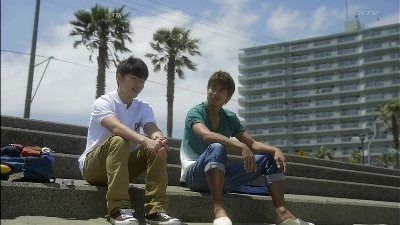 #19 - Crisis of the Collapse of the Family... Save the Innocent Boy The Outcome of Onizuka's Screaming Marathon Tears
Season 2 - Episode 2 - Aired Jul 15, 2014
Taichi Usami of Class 2-A has been diagnosed with ADHD. His father decides to transfer him to a school with a support program for students with disabilities against the wishes of his mother. The school has a dorm and Taichi will have to live away from his family. Onizuka is opposed to this, but a shocked Taichi starts attacking his classmates, and his father becomes even more determined to transfer him.
4 votes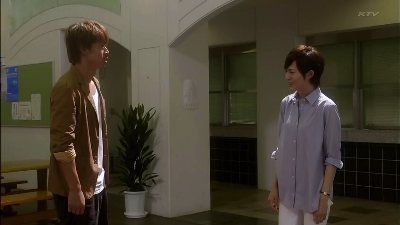 #20 - High School Girl Pregnant... Violent Incident of Honor Student! Onizuka in Big Range!
Season 2 - Episode 7 - Aired Aug 19, 2014
The class is starting to revolve around Onizuka and Honami is upset that she isn't getting closer to the students. She finds Kazuki sitting by the beach, and when she talks to him he tells her that his girlfriend Ayuna is pregnant.
3 votes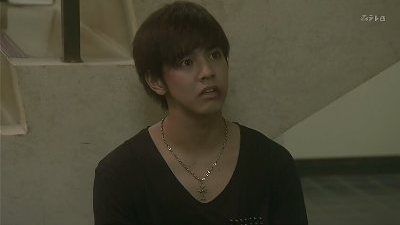 #21 - He's Other People's Father... Is Blood Ties Important? Onizuka Conveys the Ties of Parent and Child
Season 2 - Episode 4 - Aired Jul 29, 2014
Kiritani was the ace of the basketball team like Serizawa, but he suddenly decided to quit and hang out with a group of thugs. He no longer gets along with his former classmates. Onizuka speaks with his father to find out why, but then he gets word that Kiritani has been arrested.
4 votes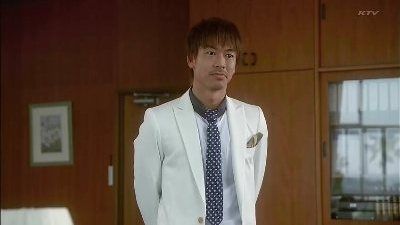 #22 - New Stage, Onizuka Eikichi's Old School! Great Lesson to Problematic Child! The Cosmetic Surgery has Always been the Regret of the High School Girl's Mother
Season 2 - Episode 1 - Aired Jul 8, 2014
High school teacher Eikichi Onizuka (AKIRA) is sent to his alma mater of Shounan, which has been purchased by Meishuu Academy. He reunites with his former teacher Fuji, and enjoys his old school, but Director Sakurai tells him she wants him to go on a rampage. It seems like her words mean something...
5 votes