The Best Episodes of Lost Girl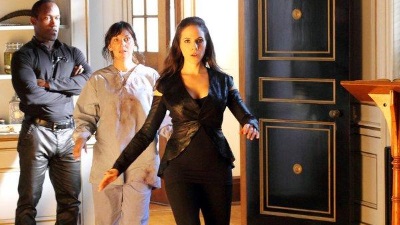 #1 - Those Who Wander 8.26
Season 3 - Episode 13
Bo attempts an unlikely rescue against an army to save two people who are dear to her – unaware of the dangers facing those she leaves behind. Kenzi has an epiphany about Hale. Dyson is given an important clue to Bo's past, just as doubt is cast on his own future.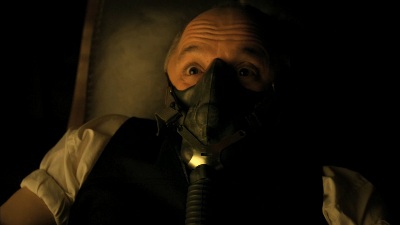 #2 - Barometz. Trick. Pressure 8.20
Season 2 - Episode 13
When Trick takes matters into his own hands to foresee the future, he runs the risk of revealing too much to the wrong Fae. Meanwhile, a furious Bo confronts The Ash about a betrayal… and is stunned by his response.
Directors: Paolo Barzman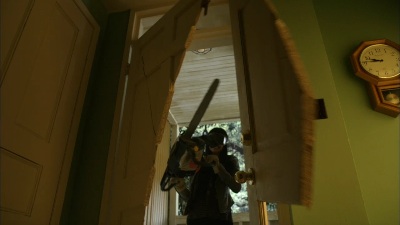 #3 - Into the Dark 8.18
Season 2 - Episode 21
In the wake of emotional losses, Trick reveals his deepest secret to Bo. Bo realizes there is no turning back and she must go to any extreme, which includes aligning herself with a sworn enemy, to take on a battle that could decide the fate of the Fae.
Directors: John Fawcett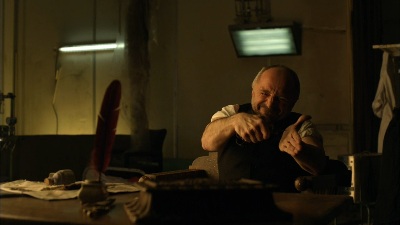 #4 - Flesh and Blood 8.18
Season 2 - Episode 22
Concerned that Bo's plan is too risky, Trick offers Bo one more weapon for her own, and everyone else's, safety. Bo must lead her friends into battle ahead of schedule when her hand is forced by their enemy. A revelation from Dyson provides Bo with ammunition, but another's deceit threatens the mission. Prophecies come true… but at what cost?
Directors: Steve DiMarco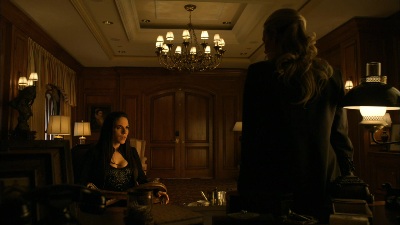 #5 - Truth and Consequences 8.17
Season 2 - Episode 19
Bo confronts a very powerful Fae, uncertain whether she can trust The Ash's counsel. The coming War takes its first casualties – literally and figuratively – which challenges Bo's and Kenzi's commitments to the cause and the ones they love.
Directors: Lee Rose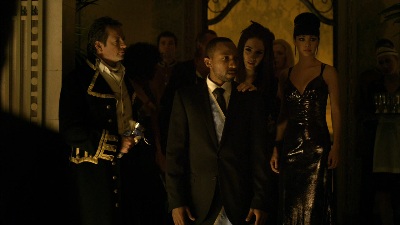 #6 - The Girl Who Fae'd With Fire 8.15
Season 2 - Episode 17
Things heat up when Bo tangles with Fae politics in an attempt to save some very important people. Meanwhile, Kenzi risks more than she intended when she does a favour for Hale.
Directors: Brett Sullivan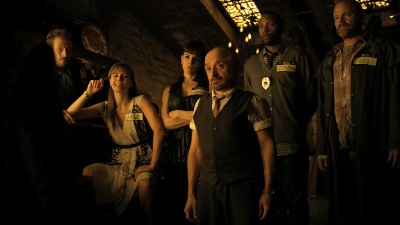 #7 - Original Skin 8.15
Season 2 - Episode 9
A night out at the Dal goes awry when an insane trickster spikes the beer with a substance that transfers Bo out of her body – resulting in a ripple effect that finds our regulars inhabiting the skin of their friends, lovers and rivals. Suppressed – and not so suppressed – feelings bubble to the surface, and the brief stays in one another's bodies gives each surprising insights into the other.
Directors: Paul Fox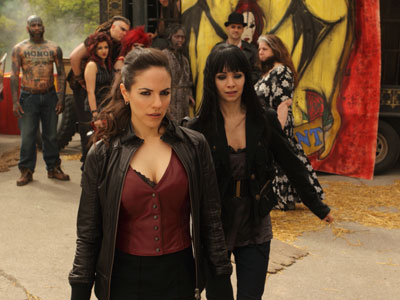 #8 - Something Wicked This Fae Comes 8.15
Season 2 - Episode 1
A nomadic Fae sideshow comes to town looking to take advantage of the chaos that the bombing of the Light Fae headquarters has wrought. Unbeknownst to the general Light Fae populace, The Ash is in a coma, and his bond with the land is weakening, which makes this the perfect time for the travelling circus freaks to steal the most precious thing the Light Fae possess.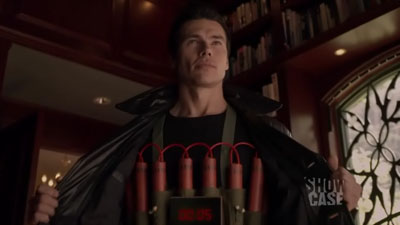 #9 - Blood Lines 8.13
Season 1 - Episode 13
Bo finally learns the identity of her mother – and that those closest to her have been keeping secrets. No longer sure who to trust, Bo decides to track down "Mommy Dearest" alone, in order to extract the truth about her own origins once and for all. While everyone frantically searches for Bo, Dyson visits an ancient Norn, a wish-granting, tree-dwelling crone, where – in order to protect the woman he loves -- he makes a sacrifice that may change his relationship with Bo forever, as she prepares for a final face off with her deadly mother.
Directors: Rob Lieberman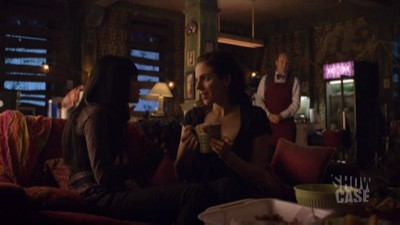 #10 - Scream a Little Dream 8.13
Season 2 - Episode 3
As Bo struggles to accept the new terms of her and Dyson's relationship, she investigates an apartment building full of residents who appear to have lost their minds.Kenzi's choice to employ a Brownie to help around the house threatens to backfire on her.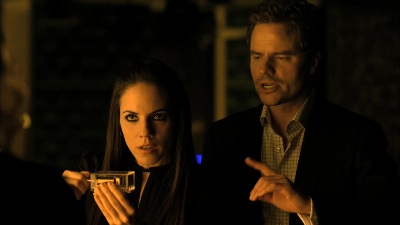 #11 - Midnight Lamp 8.12
Season 2 - Episode 14
While Bo continues to ponder The Ash's shocking proposal, she agrees to his interim request – to kidnap a Genie. The assignment becomes complicated and dangerous, and Bo finds herself involved with the most unlikely partner.
Directors: David Winning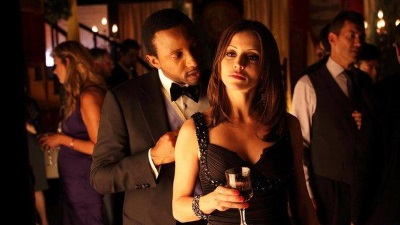 #12 - Hail, Hale 8.11
Season 3 - Episode 12
Chaos strikes during a daring attack on The Dal, leaving the fate of one of the gang in the balance. Meanwhile, The Morrigan leaps on the opportunity to ignite the tensions between Light and Dark… catching Kenzi and Hale in the crossfire.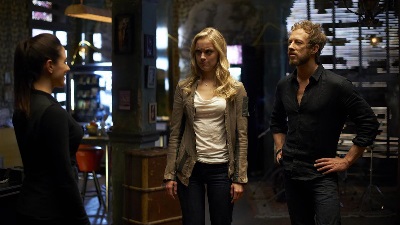 #13 - ConFaegion 8.10
Season 3 - Episode 3
Bo's houseguest Vex unwittingly brings "greetings" from a vengeful Morrigan - sparking a chaotic role-reversal that demands humans as Kenzi and Lauren work together to save their Fae friends.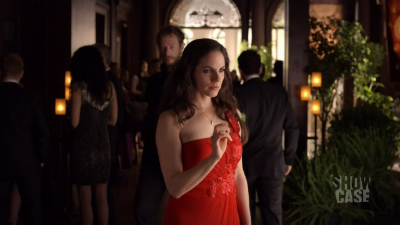 #14 - I Fought the Fae (And the Fae Won) 8.09
Season 2 - Episode 2
The hunt for the new Ash is on. Literally. A traditional Stag Hunt is held, whereby the candidate who successfully tracks and kills the Stag becomes the next Ash. Bo barely takes a passing interest in this ceremony until a surprise visitor with a vested interest in the hunt appears in her front room.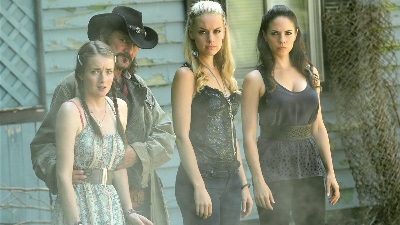 #15 - Fae-ge Against the Machine 8.09
Season 3 - Episode 8
What was meant as a much-needed night off for Bo grows into a scavenger hunt in a lawless Dark Fae territory. In Bo's absence, Trick is placed in a precarious position with potentially dire consequences.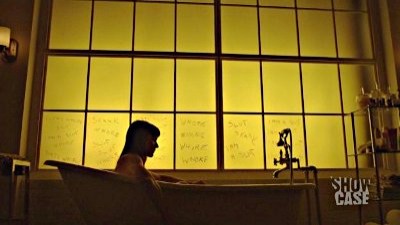 #16 - The Mourning After 8.09
Season 1 - Episode 10
While investigating a baffling sex-related murder case, Bo comes into contact with Saskia, a carefree Succubus who has much to teach her. But as they work together to find the serial killer Saskia reveals her true Dark Fae colours, which tests the limits of this newfound friendship -- and of Bo's own inner bad girl. Now feeling like a third wheel, Kenzi joins forces with Trick in a race against time to help him keep an old promise and save The Dal Riata.
Directors: Paul Fox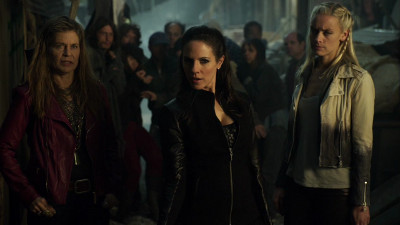 #17 - End of a Line 8.08
Season 4 - Episode 11
After Bo narrowly escapes an attack by a vengeful Fae, the team tracks down who sent it, only to make Bo doubt her feelings for someone she loves. Meanwhile, Kenzi's surprised by a visit.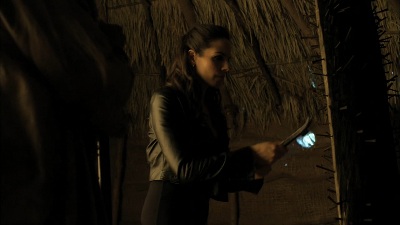 #18 - Masks 8.07
Season 2 - Episode 12
Bo enlists Dyson's help to find an artifact she believes will release Nadia from her coma -- even though it might mean having to say goodbye to Lauren.
Directors: Lee Rose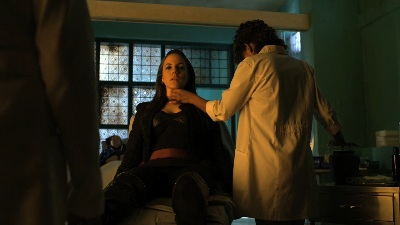 #19 - Table For Fae 8.03
Season 2 - Episode 15
What Bo uncovers while investigating the mysterious disappearance of human backpackers threatens her own fine physique. Meanwhile, the new man in Bo's life sets events in motion that force Kenzi to make a desperate choice.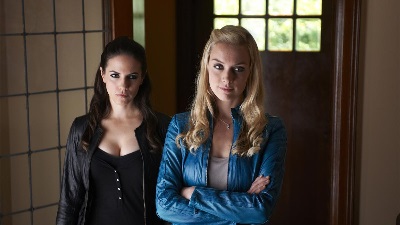 #20 - The Kenzi Scale 8.01
Season 3 - Episode 6
The gang is forced to stage an intervention against an increasingly erratic Bo. Forcing Bo to learn the truth about secrets kept by the people she trusted most.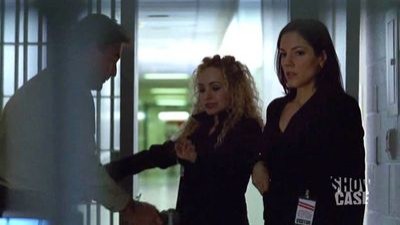 #21 - Vexed 8.01
Season 1 - Episode 8
Bo's freelance work earns her a lead on someone who might know something about her mother... but the trail ends at Lou Ann, a death row inmate who claims not to know anything at all. Desperate to prove otherwise, and increasingly convinced Lou Ann is innocent, Bo uses all her Fae connections to try and bust her out of jail. When she has to admit defeat, Bo's goal switches to one of personal vengeance: to find Vex, the Fae that framed Lou Ann, and make him pay.
Directors: John Fawcett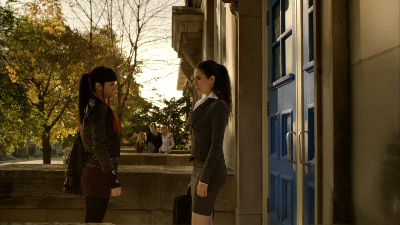 #22 - School's Out 8.01
Season 2 - Episode 16
Bo goes undercover as a high school teacher to investigate a mysterious case-Kenzi soon regrets agreeing to help her. Lauren makes a much anticipated return home from vacation.
Directors: James Dunnison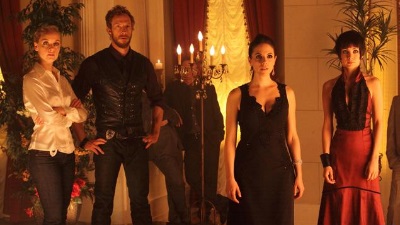 #23 - Faes Wide Shut 8.00
Season 3 - Episode 5
When humans start dissolving into goo, Bo uncovers a nefarious twist to a sexy Key Club. Meanwhile, Bo becomes concerned over Kenzi's attachment to her forcing Bo to make an extreme revelation about her friend.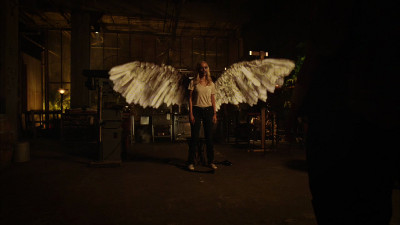 #24 - Turn to Stone 8.00
Season 4 - Episode 4
When the Clubhouse is robbed, Kenzi's forced to make a confession that could threaten her friendship with Bo. An angry and frustrated Bo confronts a dangerous foe and makes a shocking discovery.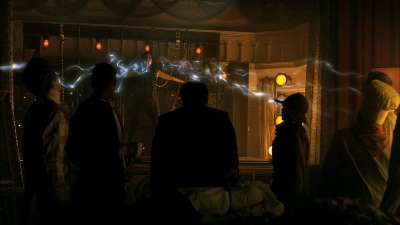 #25 - Death Didn't Become Him 8.00
Season 2 - Episode 8
Trick's dear friend seeks his assistance when his ballet dancer husband goes missing – or rather, his ballet dancer husband's corpse. Bo and Dyson track the dead ballet dancer to a bizarre figure, enlisting Lauren for her scientific expertise along the way.
Directors: Steve DiMarco