The BEST Episodes of Grand Designs Abroad
Every episode ever - ranked by fan votes!
Last Updated: Dec 5, 2021
Kevin McCloud returns with Grand Designs Abroad. This time the stakes are higher, the risks are multiplied, and the ambition - to build your dream home in the perfect location in Europe - is greater than ever before.
Watch Now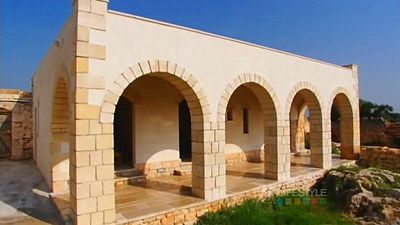 #1 - Puglia, Italy: Masseria Impisi - An Artists' Retreat
Season 1 - Episode 3 - Aired Sep 22, 2004
Puglia, in Italy's deep south, where the country's heel rounds to the foot's arch, is a land of shimmering heat, olive groves and artists' dreams. It is also the place where artists, like David Westby and Leone (Leo) Witton, became hard-working artisans to turn a derelict olive farm into a Roman country estate – despite the worst obstructions of Italian bureaucracy and with very little money.
79 votes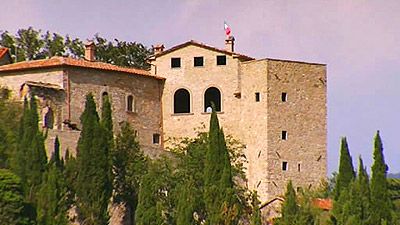 #2 - Tuscany, Italy: The Tuscany Castle
Season 1 - Episode 6 - Aired Oct 13, 2004
This week Kevin meets a couple who bought a ruin and moved to Italy in 1999, hoping to start work building their dream home in Tuscany. Since then they've spent all their time trying to get planning permission, but finally, after four years, they are about to start work. And it's an epic project: they have bought a derelict 1,000-year-old castle in the Tuscan hills. Now, the couple face their biggest battle of all: rebuilding this massive ruin into a comfortable and luxurious five-bedroom home.
112 votes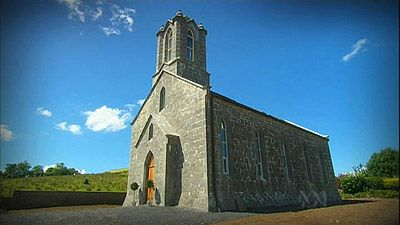 #3 - Ireland: Church Conversion
Season 1 - Episode 5 - Aired Oct 6, 2004
A chance encounter, childhood memories and a desire to split their time between Dublin and County Mayo was all the inspiration Andrew and Jackie Lohan required to go about buying and restoring a derelict church. Built in 1835 and abandoned for 101 years, since it was struck by lightening and burned to the ground in 1902, the church was in a dreadful state of disrepair when the Lohans and their two children stumbled across it on a family holiday to the area in the west of Ireland in 1998.
139 votes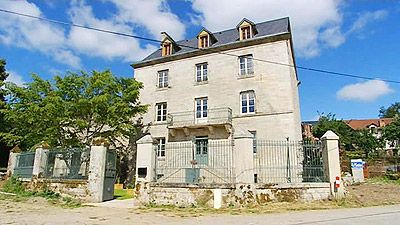 #4 - Creuse, France: 19th Century Manor House
Season 1 - Episode 4 - Aired Sep 29, 2004
Denise (Deni) Daniel and Doug Ibbs don't hang around. The couple, in their mid-50's and from Dorset, bought a 19th century manor house in Creuse, Limousin - in central France - on a Sunday, having seen it for the first time ever on the previous Tuesday on the Internet and visited it on the Thursday. They don't mind hard work too, which is even better news because the house was a wreck.
138 votes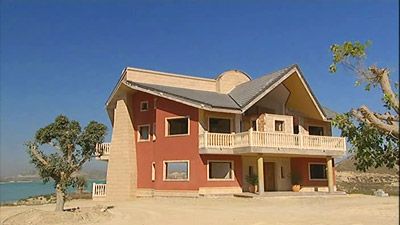 #5 - Alicante, Spain: Florida Villa
Season 1 - Episode 8 - Aired Oct 27, 2004
Spain is the first choice of many Britons planning to build a new life abroad, but it is a little more unusual for South Africans to settle on the Iberian Peninsula. Ten years living and working in London may help explain why Derek and Jen Ray chose Orihuela, inland of Alicante on the Costa Blanca, as the place to build a home and raise their three children, Jenna, Eden and Linzi.
108 votes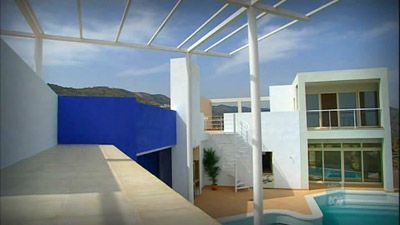 #6 - Malaga, Spain: Modernist Villa
Season 1 - Episode 1 - Aired Sep 8, 2004
Gil Briffa, an architect, and his wife Hilary, from St Albans, Herts, wanted a house they could retire to in southern Spain, but not just any old place would do. High in the Andalucian hills, 30 minutes form Malaga on Spain's Costa de Sol, the Briffa's heart's desire was a ruthlessly modernist construction of glass and light, far removed from the whitewashed fincas (farmhouses) that dot the local countryside.
153 votes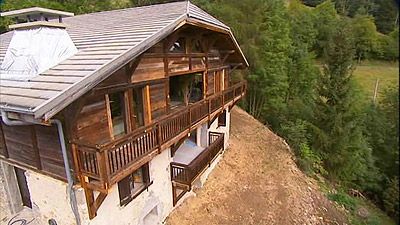 #7 - Les Gets, France: 300 Year Old Chalet
Season 1 - Episode 7 - Aired Oct 20, 2004
Nicky and James Dobree were raised in France and in a mountainous area respectively. Nicky was raised in France, James in Beirut – both have fond memories of the mountains as children. So it was natural for them to one day look to buy a place amongst France's tallest peaks, the Alps. The journey moving the family, including their two young sons, Fabian and Felix, from South London to a renovated 300-year-old farmhouse in Les Gets was to have its ups and downs. It was never meant to be a permanent move. The original plan was to develop the top two floors of the chalet so the family could spend the summer there, overseeing the completion of the bottom floors. They would then be able to rent our the whole chalet in the winter months. The family were only planning to use their new home for the summer seasons.
108 votes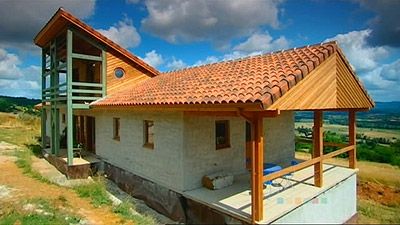 #8 - Lot, France: House From Straw
Season 1 - Episode 2 - Aired Sep 15, 2004
Mark and Deborah (Debbie) Sampson and daughter, Tilley, like to practice an ecologically sound way of life. Deborah works as an aromatherapist, while Mark is a writer of training manuals for his livelihood but with ambitions to be a novelist. Together, the family's over-riding desire is to make a statement about who they are and how they choose to live their life, and to be accepted for the way they are by the local people.
117 votes