The Best Episodes of Grace and Frankie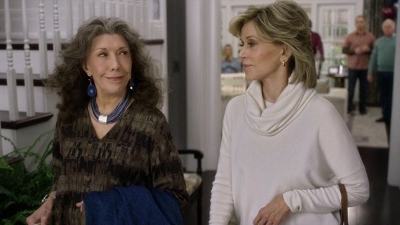 #1 - The Coup 8.34
Season 2 - Episode 13
Babe gives Frankie and Grace surprise gifts that open new horizons; at Bud's birthday party, Sol reveals a secret.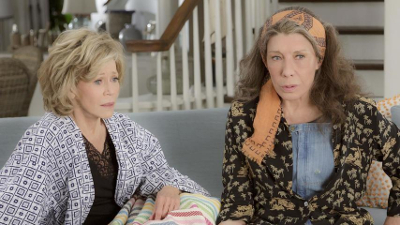 #2 - The Vows 8.03
Season 1 - Episode 13
As the wedding day approaches, Grace and Robert have problems expressing themselves, while Sol and Frankie finally clear out their old house.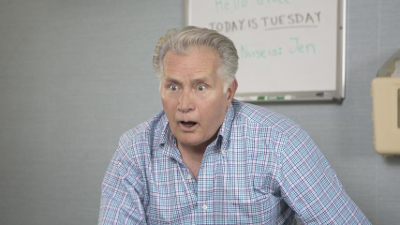 #3 - The Fall 7.88
Season 1 - Episode 5
Grace has an eye-opening experience when she goes out for frozen yogurt with Frankie and Briana on a Saturday night.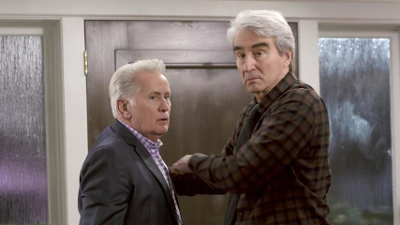 #4 - The Bachelor Party 7.85
Season 1 - Episode 12
Bud and Coyote ask Briana and Mallory to help them throw Sol and Robert's bachelor party. Grace offers to do ANYTHING to cheer up Frankie.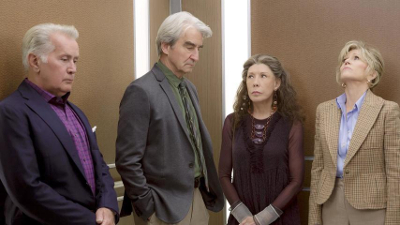 #5 - The Elevator 7.83
Season 1 - Episode 10
After they sign the divorce papers, Frankie, Grace, Sol, Robert and Bud remember a pivotal weekend from five years before.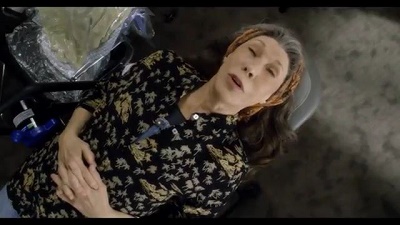 #6 - The Vitamix 7.82
Season 2 - Episode 2
Brianna, Mallory and Bud help Sol with wedding details; Grace and Frankie struggle with strong emotions when they visit Sol and Robert's house.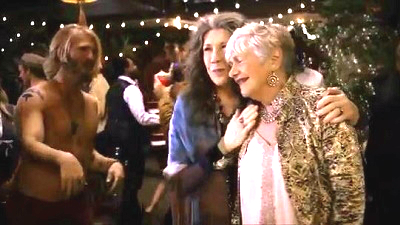 #7 - The Party 7.82
Season 2 - Episode 12
Frankie helps her friend Babe plan a big celebration, and faces a decision; Grace wants to make amends with Frankie.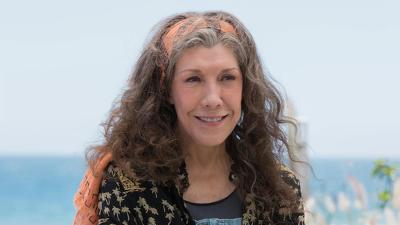 #8 - The Wish 7.81
Season 2 - Episode 1
Sol decides to tell Robert about his betrayal; Frankie wants to finally separate emotionally from Sol, but gets pulled back in.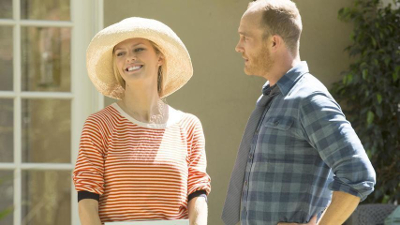 #9 - The Earthquake 7.80
Season 1 - Episode 6
Sol takes care of Frankie after she has an earthquake freak-out, while Grace goes on her first date. Coyote pays Mallory a surprise visit.
#10 - The Spelling Bee 7.78
Season 1 - Episode 7
Frankie, Grace and Briana have unexpected encounters when they try new ways to deal with being single.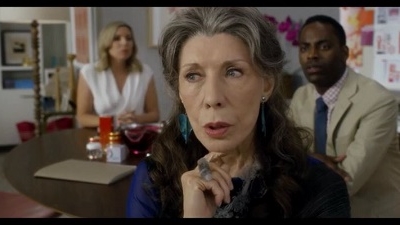 #11 - The Negotiation 7.78
Season 2 - Episode 3
Brianna wants to produce the organic yam lube for Frankie; Grace vies for her grandchildren's affection; Frankie and Jacob reconnect.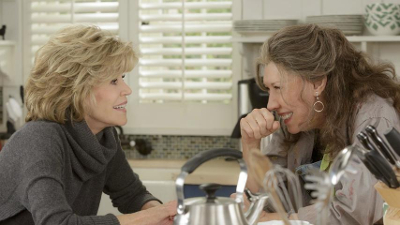 #12 - The Secrets 7.77
Season 1 - Episode 11
Grace tells Frankie a secret that Frankie shares with Sol, setting off multiple arguments in both houses. Briana gets closer with a co-worker.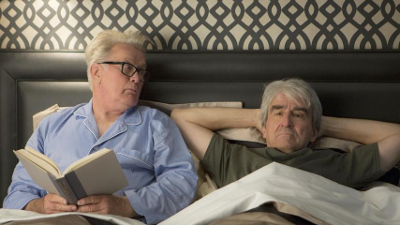 #13 - The Dinner 7.75
Season 1 - Episode 3
Grace and Frankie decide to go back to work. Robert and Sol have an awkward dinner party for their children.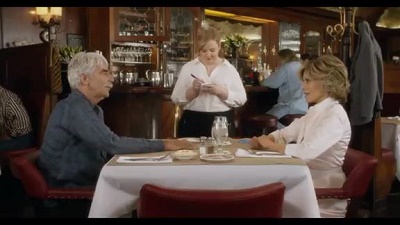 #14 - The Anchor 7.75
Season 2 - Episode 8
Frankie, who has issues with Brianna's ideas about the yam lube, decides to take a stand; Phil invites Grace to lunch; Sol wants to work things out with Robert.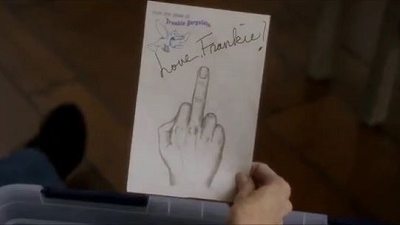 #15 - The Bender 7.75
Season 2 - Episode 11
Dealing with emotional wounds, Frankie performs a ritual on the beach and Grace goes out drinking; Coyote and Bud meet Jacob.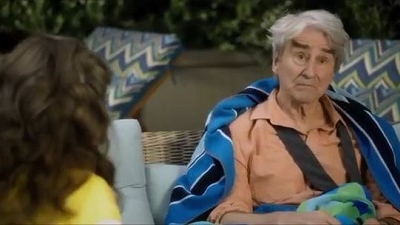 #16 - The Boar 7.74
Season 2 - Episode 7
Grace decides to intervene after Sol and Robert's big fight; Grace is surprised by a friend request from Phil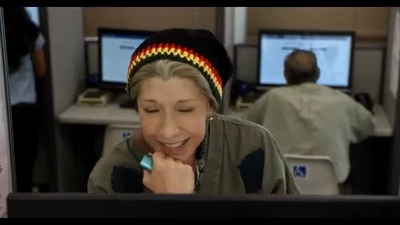 #17 - The Test 7.71
Season 2 - Episode 5
Frankie struggles to pass the test to renew her driver's license; Grace tries to invigorate her social life by reconnecting with old friends.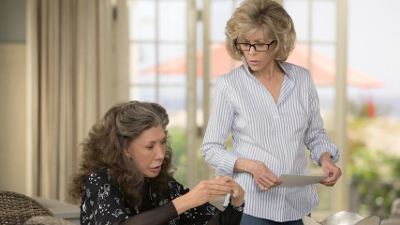 #18 - The Invitation 7.69
Season 1 - Episode 9
Briana tries Frankie's homemade organic beauty product. Robert finds out about Guy and Grace. Frankie tries to set boundaries with Sol.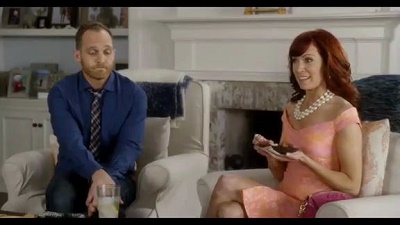 #19 - The Goodbyes 7.69
Season 2 - Episode 9
Coyote reveals unexpected news; Frankie and Sol host a family brunch; Grace has to make a tough decision about Phil.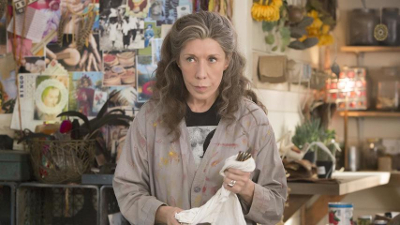 #20 - The Funeral 7.66
Season 1 - Episode 4
Emotions run high when a funeral throws Grace, Frankie, Robert and Sol together in public for the first time since the split.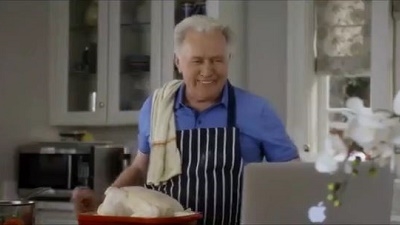 #21 - The Chicken 7.65
Season 2 - Episode 6
Grace mentors a young woman looking for a new career; Frankie has conflicted feelings for Jacob, who wants more than a professional relationship.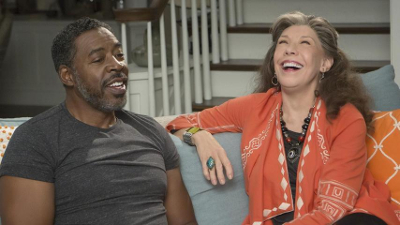 #22 - The Sex 7.64
Season 1 - Episode 8
Frankie takes a new look at her Yam Man Jacob, while Grace and Guy get closer. Bud and Coyote have a brotherly talk. Sol is terrified of Briana.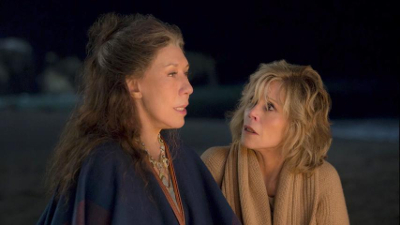 #23 - The End 7.63
Season 1 - Episode 1
Grace and Frankie are stunned when their husbands inform them that they want divorces. They're even more stunned when they find out why.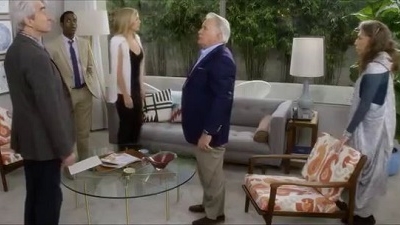 #24 - The Loophole 7.63
Season 2 - Episode 10
Complications arise as Grace and Phil grow closer; Robert and Sol square off on the conflict between Brianna and Frankie.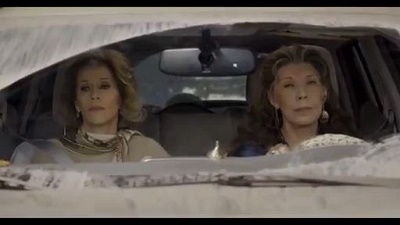 #25 - The Road Trip 7.52
Season 2 - Episode 4
Frankie and Grace set out to find Phil, one of Grace's former loves; tensions grow between Robert and Sol.