The BEST Episodes of Goede Tijden, Slechte Tijden
Every episode ever - ranked by fan votes!
Last Updated: Mar 25, 2021
Goede tijden, slechte tijden, English: Good Times, Bad Times, also known as GTST, is the longest-running Dutch soap opera, which began on 1 October 1990 on RTL4. The programme was the first daily soap in the Netherlands. GTST is broadcast Monday to Friday at 20:00. Around 1.5 million viewers watch each episode. It is the highest rated soap opera in the Netherlands. The soap mainly revolves around the lives of the families Alberts, Sanders, De Jong, Van Houten and Bouwhuis. It all takes place in the fictional town of Meerdijk. Like any other soap, marriage, divorce, kidnapping and business are a few of the ingredients of GTST, although in recent years, GTST has become known for writing and producing more controversial storylines. GTST is also known for having a summer break each year, ending a season sometime in June with a cliffhanger, only to resume three months later in September.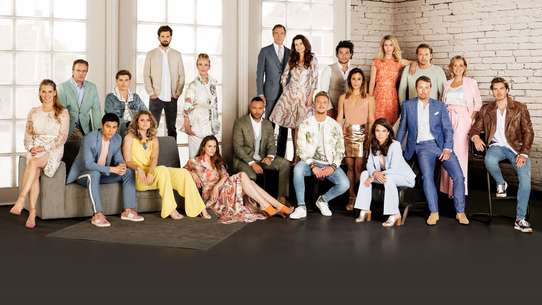 #1 - Aflevering 4622
Season 23 - Episode 97 - Aired Jan 15, 2013
Tim staat op het punt om Meerdijk te verlaten. Rikki wordt daardoor gedwongen een beslissing te nemen. Janine moet Ludo inlichten over wat ze heeft veroorzaakt. Lucas wil weten wat er speelt tussen Janine en Maxime.
26 votes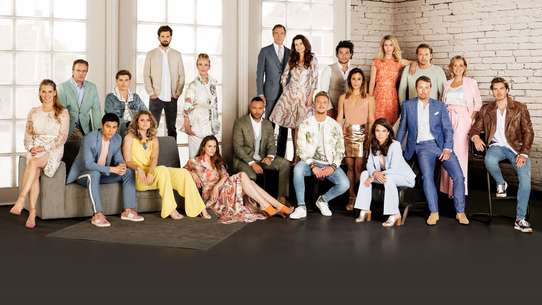 #2 - Aflevering 4617
Season 23 - Episode 92 - Aired Jan 8, 2013
Als Ludo haar betrapt, probeert Janine zich eruit te smoezen. Ludo besluit Maarten dan maar eigenhandig aan te pakken. Rik en Jef trekken zich er niets van aan dat Bing hen niet op bezoek wil hebben. Aysen betrapt Sjors en Bing.
26 votes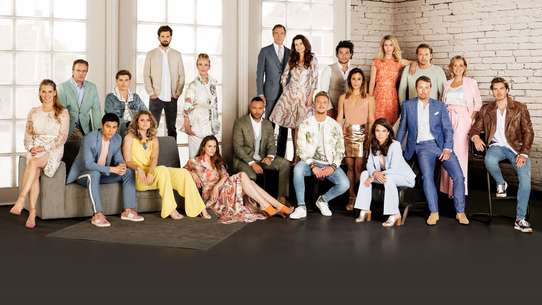 #3 - Aflevering 4619
Season 23 - Episode 94 - Aired Jan 10, 2013
Rikki liegt tegen Anton over haar gevoelens voor Tim. Tim belandt met Rozemarijn in bed. Rik en Nuran hebben medelijden met Jef en doen hem een verrassend voorstel. Bing wordt kunstmatig in slaap gehouden om zijn genezing te bevorderen. Naast zijn bed gaat de rivaliteit tussen Sjors en Aysen gewoon door.
26 votes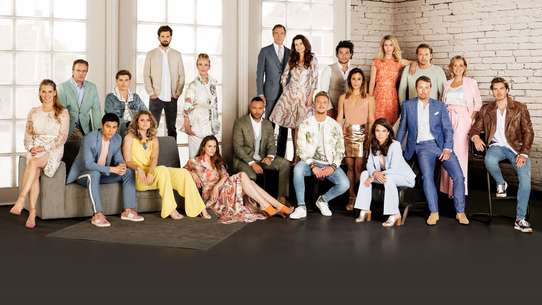 #4 - Aflevering 4620
Season 23 - Episode 95 - Aired Jan 11, 2013
Sjoerd wil weten waarom Tim het heeft uitgemaakt. Mike denkt dat hij telkens zomaar kan binnenvallen en dat valt niet goed bij Noud. Ludo is het zat dat Janine achter waandenkbeelden aan jaagt. Lucas gelooft niet in gedeeld ouderschap, Nina wel. Tim neemt een ingrijpend besluit.
26 votes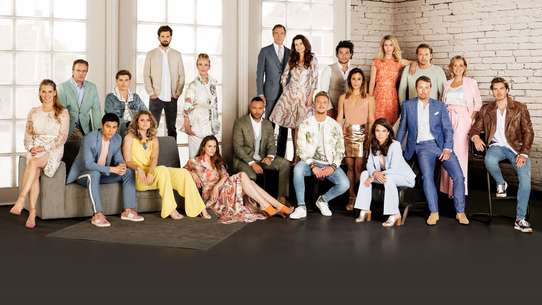 #5 - Aflevering 4621
Season 23 - Episode 96 - Aired Jan 14, 2013
Als Janine de confrontatie met Maxime aangaat, valt daarbij een onschuldig slachtoffer. Jef is niet tevreden met de logeeroplossing die Rik en Nuran bedacht hebben. Aysen reageert haar frustratie over Bing af op Sjors. Noud en Nina moeten uitkijken dat ze niet ten prooi vallen aan familiestress.
26 votes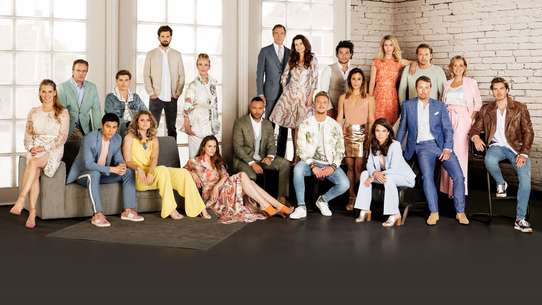 #6 -
Season 1 - Episode 172 - Aired May 28, 1991
1 votes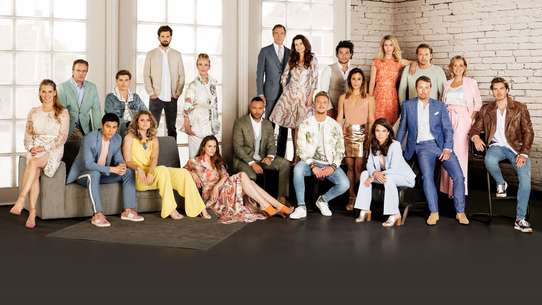 #7 -
Season 1 - Episode 177 - Aired Jun 4, 1991
1 votes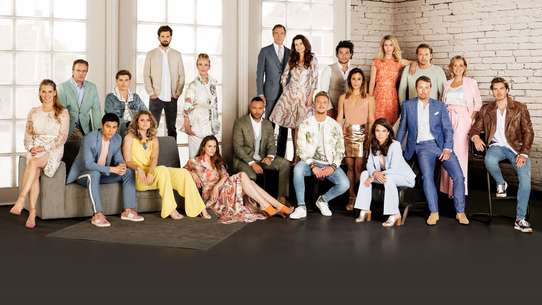 #8 - Aflevering 3871
Season 20 - Episode 1 - Aired Sep 7, 2009
Janine is verbijsterd door het nieuws over Jack dat ze te horen krijgt. Als Nina grapt dat Lucas gelukkig snel weer weggaat, is ze verbaasd door zijn reactie. Nick is verward en zoekt hulp.
0 votes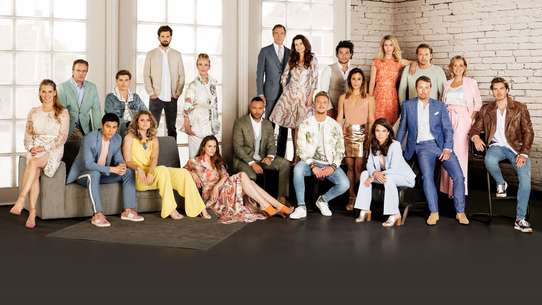 #9 - Aflevering 1
Season 1 - Episode 1 - Aired Oct 1, 1990
Arnie Alberts wereld van rozengeur en maneschijn wordt verstoord. Lerares Helen Helmink moet op doktersadvies stoppen met werken. De problemen bij Peter Kelder thuis lopen hoog op.
0 votes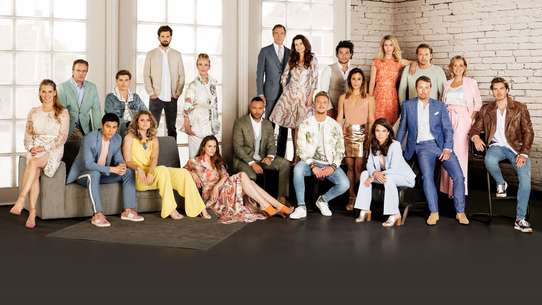 #10 - Aflevering 2
Season 1 - Episode 2 - Aired Oct 2, 1990
Laura Alberts verwerkt de scheiding van haar man slecht. De ruzie van Peter met zijn vader komt tot een uitbarsting. Het lukt Rien om een baan te krijgen bij reclamebureau Stenders.
0 votes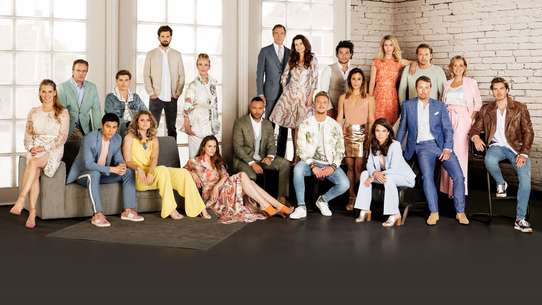 #11 - Aflevering 3
Season 1 - Episode 3 - Aired Oct 3, 1990
Linda wil hogerop in het modellenvak. De ruzie tussen Peter en Willem Kelder loopt uit op een gevecht. Helen maakt zich zorgen over haar vroegere leerling Peter, die bij Arnie intrekt.
0 votes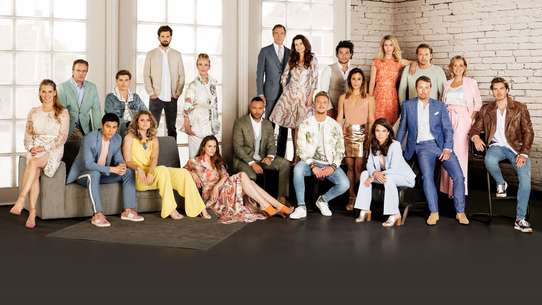 #12 - Aflevering 4
Season 1 - Episode 4 - Aired Oct 4, 1990
Annette ontmoet haar vroegere schoolvriendin Suzanne, die op zeer eigen wijze haar geld verdient. Helen zoekt nieuwe wegen om het leven aan te kunnen. Rien is bezig carrière te maken bij het reclamebureau.
0 votes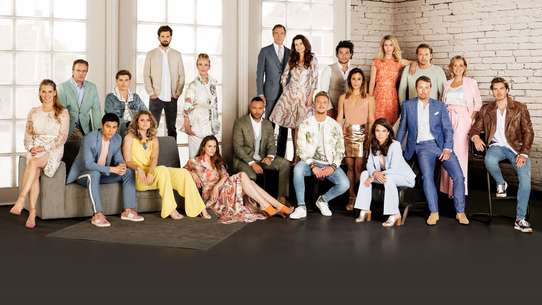 #13 - Aflevering 5
Season 1 - Episode 5 - Aired Oct 5, 1990
Helen beschuldigt Peter van diefstal. De scheiding's perikelen van Laura en Robert worden erger wanneer Robert het huis voor hemzelf en zijn vriendin Stephanie wil.
0 votes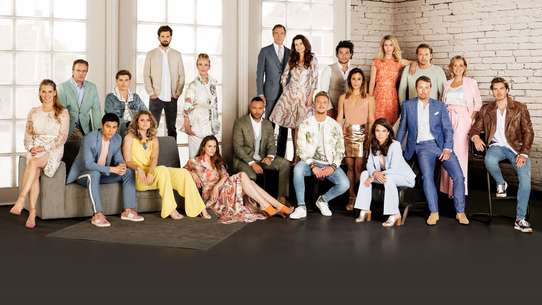 #14 - Aflevering 6
Season 1 - Episode 6 - Aired Oct 8, 1990
Peter moet terug naar huis om zijn spullen te pakken. Arnie heeft een ontmoeting met Stephanie, zijn vaders nieuwe vriendin. Het gaat slecht met het huwelijk van Petra en Jan.
0 votes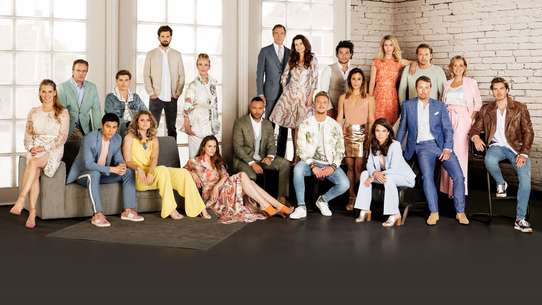 #15 - Aflevering 7
Season 1 - Episode 7 - Aired Oct 9, 1990
Helen gaat zich bemoeien met Peter's moeilijkheden. Stephanie stelt hoge eisen aan Robert. Linda is jaloers op haar broer Simon wanneer ze hoort dat hij alleen naar Parijs gaat.
0 votes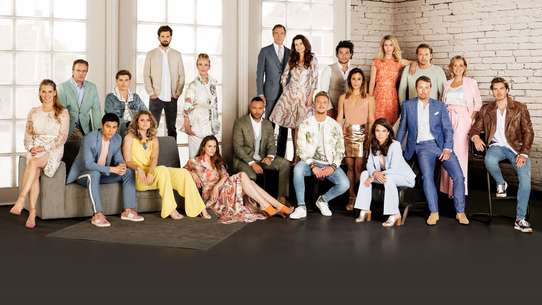 #16 - Aflevering 8
Season 1 - Episode 8 - Aired Oct 10, 1990
Rien probeert Daniëls assistent te worden en komt erachter dat hij gezondheidsproblemen heeft. Laura verzacht haar leed met drank. Jan ziet een oplossing voor de geldproblemen en doet Petra een oneerbaar voorstel.
0 votes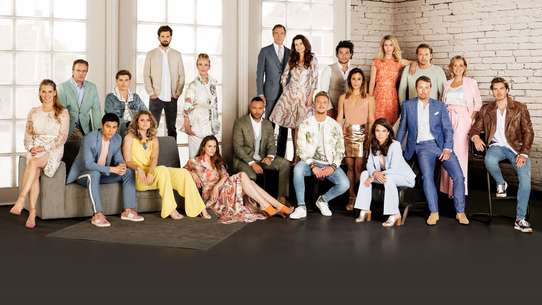 #17 - Aflevering 9
Season 1 - Episode 9 - Aired Oct 11, 1990
Simon komt met zijn nieuwe vriendin Brigitte terug uit Parijs. Daniël stort in en moet, als hij gezond wil blijven, zijn leven drastisch veranderen. Peter komt erachter dat er geen geboorte-uittreksel van hem bestaat.
0 votes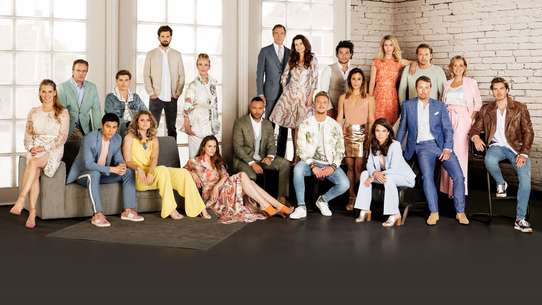 #18 - Aflevering 10
Season 1 - Episode 10 - Aired Oct 12, 1990
Peter confronteert zijn ouders met hun lang stilgehouden geheim. Jan neemt een rigoureus besluit, zonder dit aan Petra te vertellen. De relatie van Simon en Brigitte verloopt, tot Linda's wanhoop, voorspoedig.
0 votes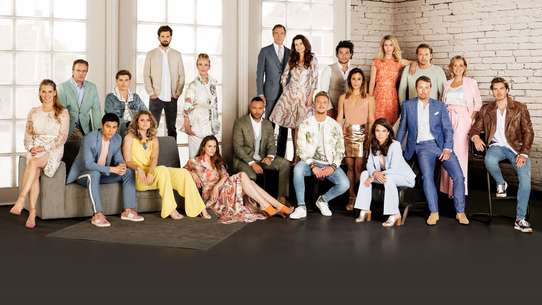 #19 - Aflevering 11
Season 1 - Episode 11 - Aired Oct 15, 1990
Arnie spoort Peter aan zijn biologische ouders een bezoek te brengen. Helen probeert toenadering te zoeken tot Peter. Linda probeert Brigitte de loef af te steken. Petra komt achter Jans reisplannen.
0 votes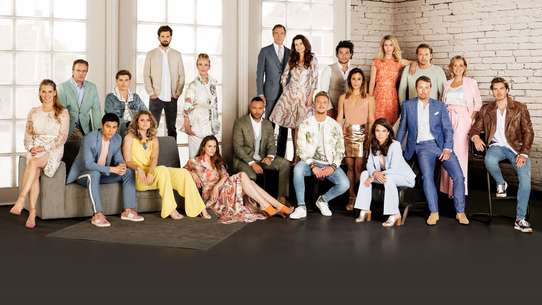 #20 -
Season 1 - Episode 12 - Aired Oct 16, 1990
0 votes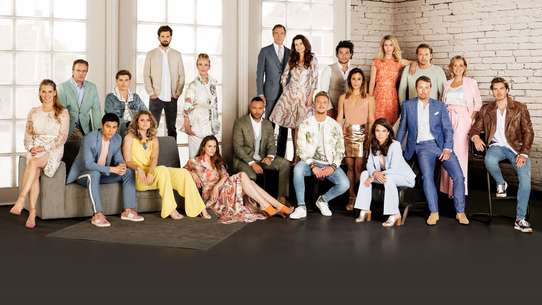 #21 -
Season 1 - Episode 13 - Aired Oct 17, 1990
0 votes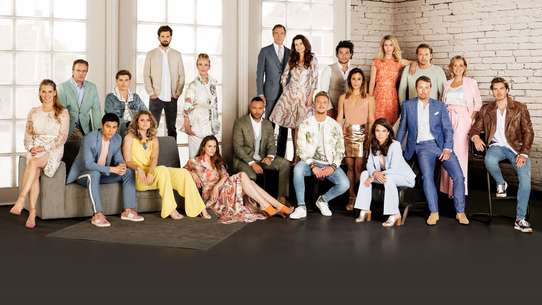 #22 -
Season 1 - Episode 14 - Aired Oct 18, 1990
0 votes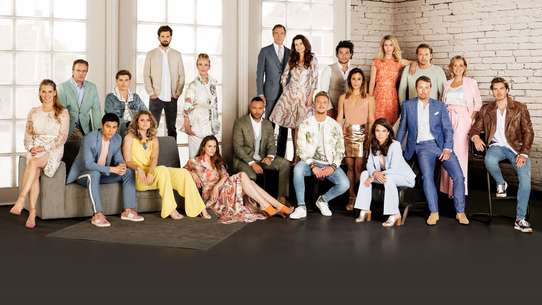 #23 -
Season 1 - Episode 15 - Aired Oct 19, 1990
0 votes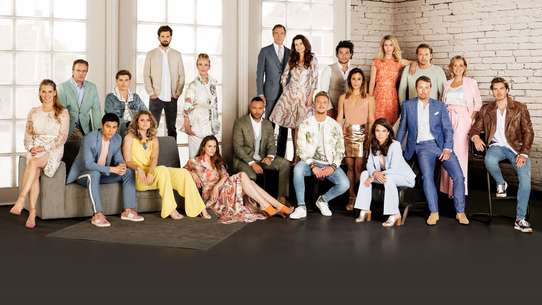 #24 -
Season 1 - Episode 16 - Aired Oct 22, 1990
0 votes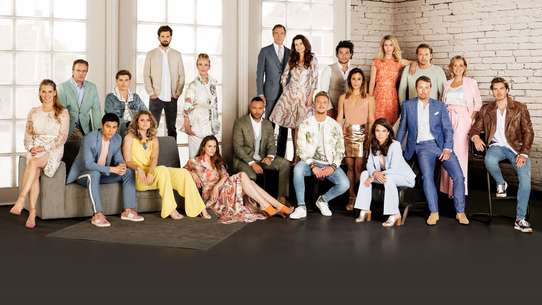 #25 -
Season 1 - Episode 17 - Aired Oct 23, 1990
0 votes