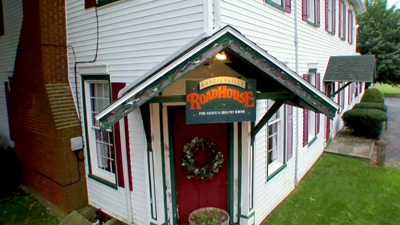 #1 - Christmas Spirit 8.66
Season 7 - Episode 25
Oh haunted town of Bethlehem. TAPS investigates an historic inn and then an old roadhouse in Bethlehem, Pennsylvania. Though it's Christmas City, Bethlehem has some spirits that aren't quite so bright! The town would love to find peace on earth for those souls whose bodies have long departed. At the Sun Inn, the belief is that the ghost of a little girl is caught in the building's attic. She could be Sarah a little girl who died at the inn. In the Guest Room, people hear her singing. In the Great Room and dining room, people have seen an apparition outside the window looking in- on the second floor! In the attic, a visitor brought a teddy bear and was poked in the side as the bear was knocked out of his hands. Other visitors heard her crying "don't go" when they tried to leave the attic. The next night, TAPS heads to the Hanoverville Roadhouse, where a little boy's apparition has been seen with tears in his eyes. He is about 8 to 10 years old with dark hair and dark clothing, and he is very, very sad. He has tapped customers on the hip. In the owner's bedroom a ghost actually SAT on the bed with the resident owner and he couldn't move because the covers were pinned under invisible weight!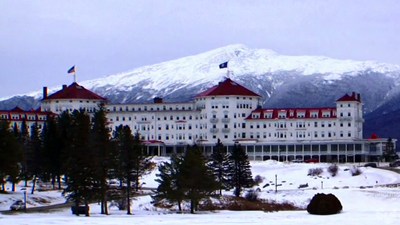 #2 - The Princess And The Evp 8.62
Season 8 - Episode 11
TAPS returns to the Mt. Washington resort in search of a paranormal princess who refuses to check out.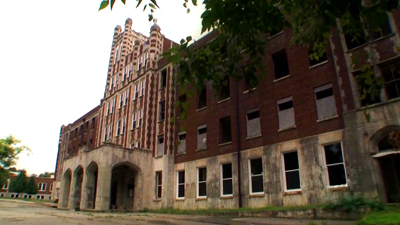 #3 - Voices of Pain 8.55
Season 7 - Episode 22
Louisville's Waverly Hills Sanatorium is revisited for a probe of the nurses' wing.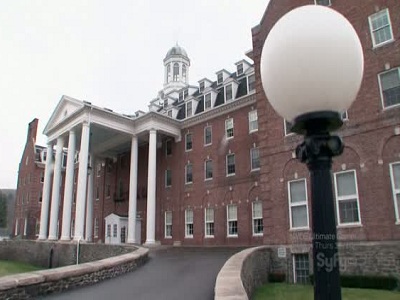 #4 - Haunted Hotel 8.45
Season 6 - Episode 11
The Otesaga Resort Hotel in Cooperstown, NY, has some 4 star claims! Employees are terrified by swinging doors and voices calling their names. Guests are freaking out after hearing non-existent children running the halls and furniture being dragged across the floor upstairs - when they're actually ON the top floor! Shadows, orbs, moaning; this massive hotel has it all!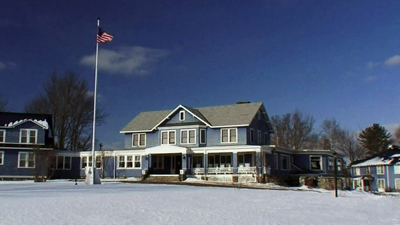 #5 - Please Sign The Ghost Book 8.35
Season 8 - Episode 12
Grant Wilson's last investigation takes place at the Spalding Inn in Whitefield, N.H.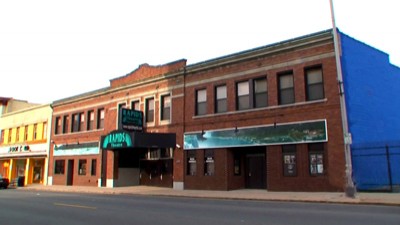 #6 - Stage Fright 8.28
Season 7 - Episode 19
The Rapids Theater in Niagra Falls, NY was built in 1921, but the suicide of an actress years ago has placed a paranormal shadow over the building. Claims include apparitions crossing the stage, a woman's voice and female whistling and high heels clicking. Doors also tend to open and close on their own, including a fire door in the front tunnels, a type of basement. In the Orchestra Pit, people see legs walking around in the auditorium when there is no one there.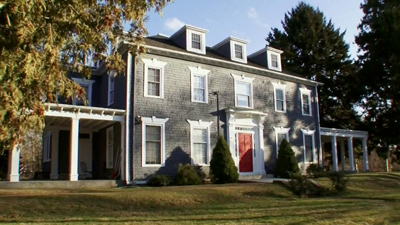 #7 - Frighternity 8.27
Season 8 - Episode 7
TAPS investigates a haunted fraternity house, and a Coast Guard ship that survived the attack on Pearl Harbor.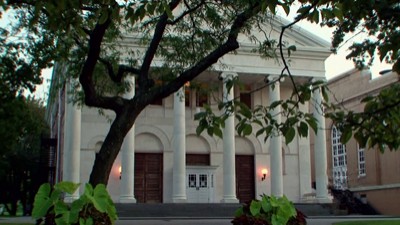 #8 - Murdered Matron 8.25
Season 7 - Episode 20
Robert Richard Randall was a philanthropic sailor who donated Snug Harbor to the city to provide housing and services to retired sailors in the 1800s. While there are no sailors there today, there certainly are some apparitions. In the matron's cottage, the matron's young mentally ill son had been chained in the basement. He escaped and murdered his mother, and was later hanged for his crime. Her ghost has been spotted in several locations across the campus. Other claims include a steeple bell ringing unexpectedly and a woman dancing in the chapel, plus doors slamming and apparitions in the music hall- one was even captured in a photograph! Could it be the ghost of the matron?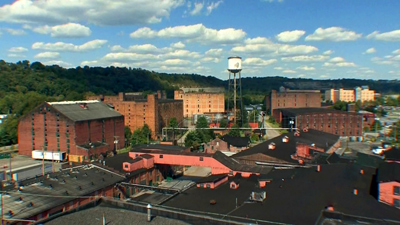 #9 - Distillery of Spirits 8.20
Season 7 - Episode 23
The team visits Kentucky to probe a distillery where the ghost of a colonel may lurk and to investigate a nightclub with a grim past.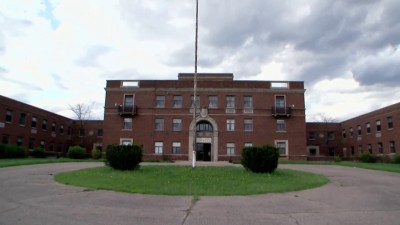 #10 - Hill View Manor 8.15
Season 7 - Episode 12
TAPS visits Hill View Manor, a former poorhouse and retirement home said to be inhabited by several spirits, some friendly, and some not.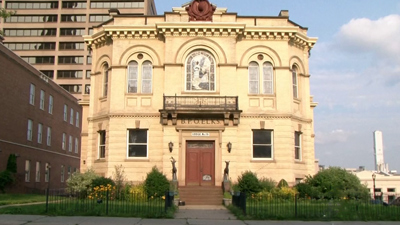 #11 - Membership Denied 8.12
Season 7 - Episode 24
Probing Connecticut's Hartford Elks Lodge #19, where doors are said to jiggle on their own and phantom voices have been heard. Also: Missouri's Morse Mill Hotel is investigated.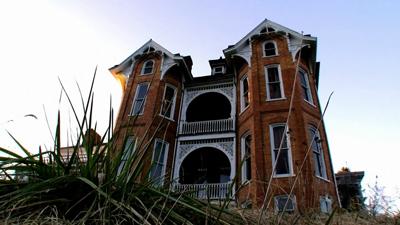 #12 - Moonshine & Madness 8.09
Season 8 - Episode 5
Memories of slavery, murder and madness plague a notorious mansion in Virginia.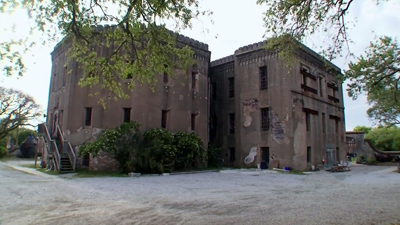 #13 - A Serial Killer's Revenge 8.00
Season 8 - Episode 13
Tonight the team investigates Old City Jail, a historic location in Charleston, South Carolina that's one of the most haunted locations in the country. The jail dates back to the 1700s and imprisoned Lavinia Fisher, a violent female serial killer who was executed (reportedly wearing her wedding dress).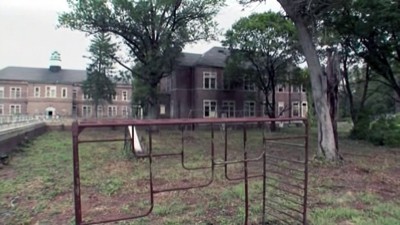 #14 - Pennsylvania Asylum 8.00
Season 7 - Episode 2
TAPS investigates the outrageously spooky Penhurst State School and Hospital in Philadelphia. Penhurst was forcibly closed in 1986 due to maltreatment of patients: people were actually rotting in cages! There's good reason to for any ghosts of Penhurst to be angry or sad. The building had been built to house around 600 patients, but at the time of its closing was jam-packed with nearly 3,000 individuals who suffered greatly in this facility. Here are the paranormal claims: people being pushed, shadows, a glowing apparition, violent banging and dragging noises. Naturally, there are underground tunnels connecting the buildings, and lots of visuals of ghosts, half torsos of men, doors slamming and voices.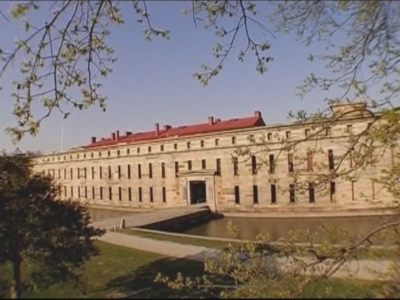 #15 - Fort Delaware 8.00
Season 4 - Episode 13
TAPS investigates Fort Delaware, located on Pea Patch Island. The Island sits in the mid channel of the Delaware River near its entrance into Delaware Bay. Once the location of strategic military defenses, the island is currently owned by the state of Delaware as Fort Delaware state Park. During the American Civil War, Fort Delaware was used by the Union as a camp for Confederate prisoners, in particular ones captured at the 1863 Battle of Gettysburg. Many of the prisoners who died at the fort are buried at nearby Finns Point National Cemetery in New Jersey.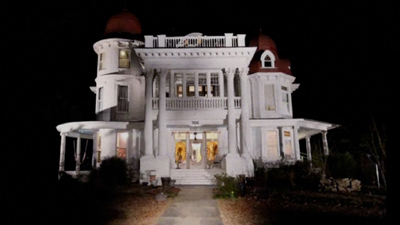 #16 - Undying Love 8.00
Season 9 - Episode 13
The team travel to Monticello, Ark., to investigate a mansion where, according to legend, a woman committed suicide over an ill-fated and secret love.
#17 - America's First Zoo 8.00
Season 6 - Episode 12
The Philadelphia Zoo is the oldest in the country, but the reported Native American burial ground beneath it is even older. While there are no claims of animal ghosts, there are reports from the staff of disembodied voices, footsteps, apparitions and faces peeking through windows and misty shadows. There are 5 buildings to investigate, so the team has its hands quite full.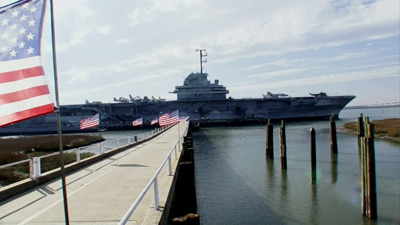 #18 - Haunted By Heroes 8.00
Season 8 - Episode 10
Purported paranormal activity is investigated on the USS Yorktown.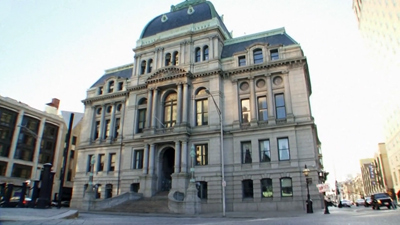 #19 - City Hell 7.99
Season 8 - Episode 6
TAPS investigates claims that the city hall in Providence, R.I., is haunted by a former mayor; a child is traumatized by spirits at his grandparents' home.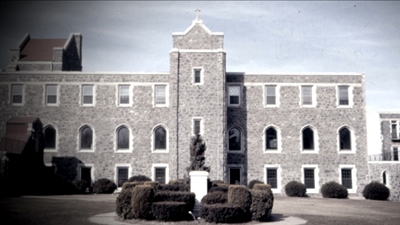 #20 - Nine Men's Misery 7.95
Season 9 - Episode 22
TAPS heads to Rhode Island, where the graves of murdered colonists (and some monks) haven't been allowed to rest in peace.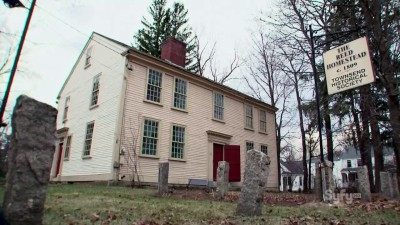 #21 - Ghostly Evidence 7.94
Season 7 - Episode 14
TAPS visits the Reed Homestead of Townsend, Massachusetts, where sightings of a ghostly grieving mother are reported. Next, they investigate stories of an apparition of a Confederate soldier at Summerseat Farm in Maryland.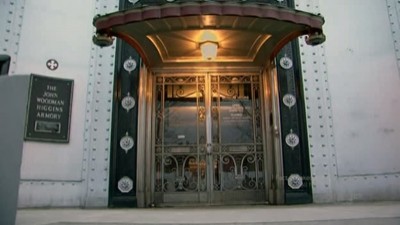 #22 - Knights of the Living Dead 7.91
Season 7 - Episode 8
John Higgins was a collector who had pieces of armor from feudal Europe, ancient Greece and Rome and Japan. Since he died and his collection was turned into a museum, many strange happenings have surrounded the artifacts. The museum workers want to know- and now the viewers want to know- are the hauntings related to Mr. Higgins, or the souls of those who died within these pieces of armor. Odds are good they're dealing with residual haunts at the gallery.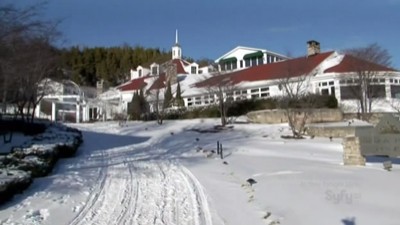 #23 - Frozen In Fear 7.91
Season 7 - Episode 6
TAPS heads to Mission Point Resort on Mackinac Island in Michigan. It was built as a retreat in the 1950s. Here resides the ghost of Harvey, a jilted lover who took his own life in the woods. His ghost is supposedly seen throughout this chilling hotel.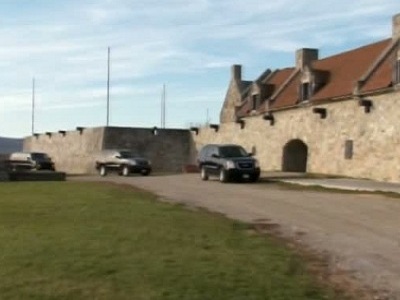 #24 - Fort Ticonderoga 7.90
Season 6 - Episode 2
An 18th Century fort haunted by the dead of three nations needs help from the TAPS team, and the Ghost Hunters are thrilled to oblige. Fort Ticonderoga has it all: voices from apparitions speaking in French and English, lights flashing, drums and bagpipes playing and even horses stomping.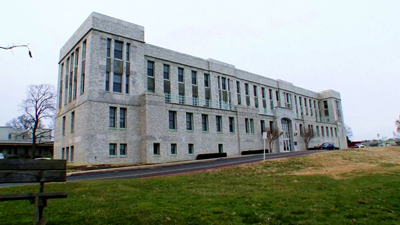 #25 - A Ghost Of A Marine 7.88
Season 8 - Episode 8
The team ventures to a Maryland navel base to find out if a marine's ghost is calling rank from the afterlife