The WORST Episodes of Game Theory
Every episode ever - ranked by fan votes!
Last Updated: Oct 23, 2021
They say that knowledge is power. And Nintendo encourages you to "play with power." So shouldn't you be playing…with knowledge? Every week (usually Tuesdays), we separate the fact from the fiction in some of your favorite video games. Learn off-the-wall info while we look in-depth at the designer's decisions for old, new, and forgotten gems. It's Mythbusters for gamers!
Watch Now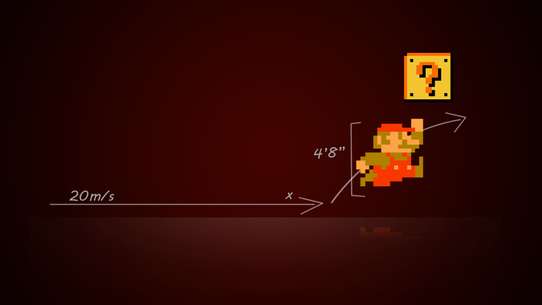 #1 - Why the Official Zelda Timeline is Wrong
Season 2 - Episode 15 - Aired Oct 11, 2012
All video games share one universe. But not all video game universes are the same. The official Zelda timeline released by Nintendo proves it. But when is a Zelda timeline NOT a Zelda timeline? When it justifies every other bizarre video game easter egg and cameo the gaming industry has developed.
0 votes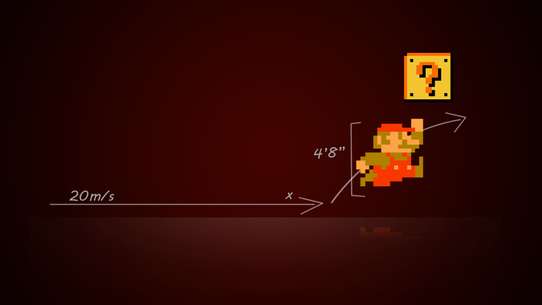 #2 - How Fast is Sonic the Hedgehog?
Season 2 - Episode 17 - Aired Dec 1, 2012
Just how fast can Sonic the Hedgehog actually run? VSauce3 recently examined the "Science of Sonic," but their conclusions were all based on Sonic running faster than the speed of sound. Based on evidence from the Sonic video games, can this SEGA mascot really break the sound barrier? Today, Game Theory takes its second look at the Sonic franchise.
0 votes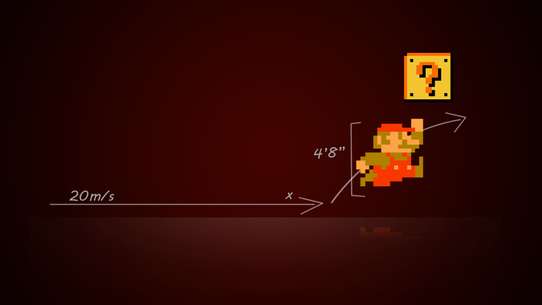 #3 - Why You're a Completionist
Season 3 - Episode 2 - Aired Mar 2, 2013
Why do we play games? And why do some gamers feel compelled to achievement hunt until they collect everything? Game Theory teams up with Jirard and Greg from "The Completionist" to unlock what compels us to play games, why video games are addictive, and the psychology behind achievement hunters.
0 votes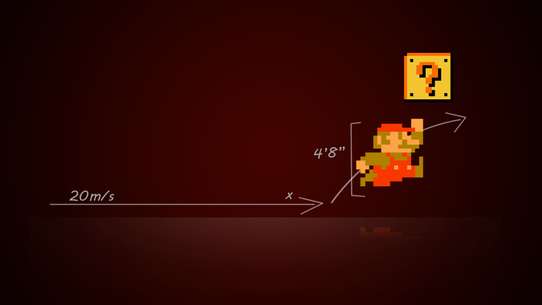 #4 - Who is Mega Man's TRUE Villain?
Season 3 - Episode 19 - Aired Dec 7, 2013
Mega Man, clearly a cut-and-dry story of good vs. evil...or is it? This story of super fighting robots actually serves as a dire warning for us and our futures. I fact, the Mega Man series may not be as black and white as you think.
0 votes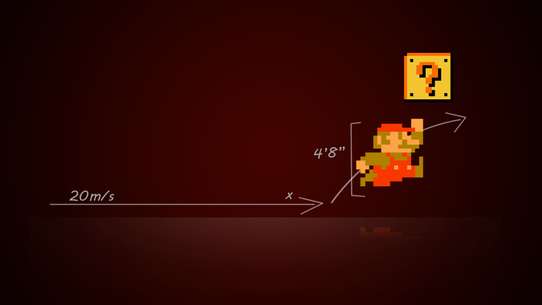 #5 - Doki Doki Decoded! (Doki Doki Literature Club)
Season 7 - Episode 39 - Aired Dec 14, 2017
If you saw our previous theory on Doki Doki Literature Club, then you're already aware this game is so much more than it'd have you believe. In fact, Doki Doki is full of characters from a completely different game. A game whose dark story goes far beyond anything you experience in the Literature Club. And the true villain in this world? None other than shy, independent Yuri!
0 votes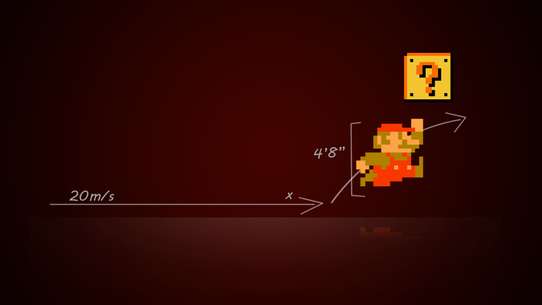 #6 - The SCARIEST Part of Hello Neighbor...the BOXES!
Season 8 - Episode 3 - Aired Jan 21, 2018
Forget the lonely middle aged neighbor that kidnaps children, or the evil adult Pigpen silhouette; the true villain of Hello Neighbor are these vile cardboard boxes! And today I seek my revenge, exposing how stupid these cardboard boxes actually are, and how ridiculous box stacking is as a mechanic. Get ready Box Stacking Simulator 2017, because you are GOING DOWN!
0 votes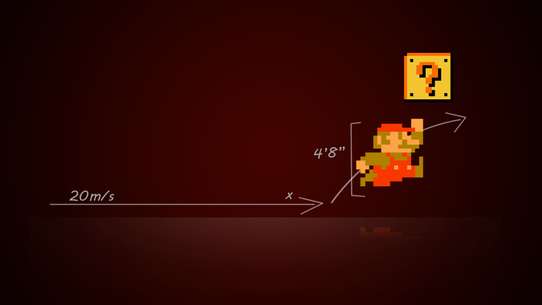 #7 - How DEADLY Is Super Mario's Bob-Omb?
Season 8 - Episode 9 - Aired Mar 3, 2018
We've told you about Mario. We've told you about Luigi, and Peach, and Kirby. We've told you A LOT about Nintendo over the years. But now, loyal Theorists, we turn to something new; something old; something EXPLOSIVE!! Today we are going to find out just how DEADLY is Bob-Omb!!
0 votes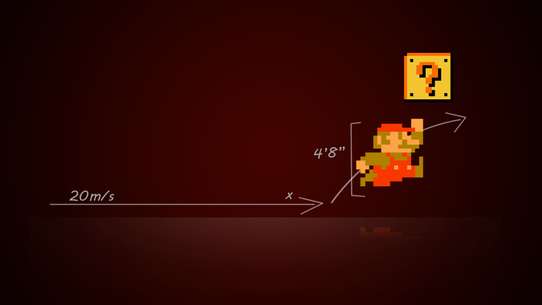 #8 - The Hidden HORRORS Behind Petscop
Season 8 - Episode 10 - Aired Mar 10, 2018
Last on Petscop, we told you about the real life death that influenced the game. Now we have another plot to unfold - a murder that built the ENTIRE GAME. Today Theorists, we go theory first into the family at the center of Petscop - the best game you'll never play.
0 votes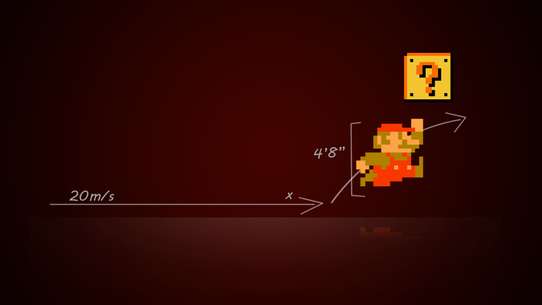 #9 - Petscop - The GHOST Inside a HAUNTED Game
Season 8 - Episode 11 - Aired Mar 17, 2018
What would you do if you were trapped in a game? Not like Jumanji - where you can escape or people can help you. But trapped in a game with no exit. Re-living your worst actions over and over and over. Today Theorists, were are getting to the heart of what Petscop really is - not a game but a PRISON.
0 votes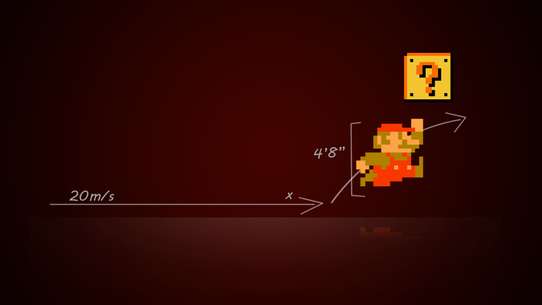 #10 - Feeling ALONE? How Fortnite can HELP! (Fortnite Battle Royale)
Season 8 - Episode 17 - Aired Apr 24, 2018
Fortnite - the game that has taken over every gamer's mind. But can Fortnite, or any game, CHANGE your personality? I wanted to see if the way you interact with people in the game influences the way you interact with people in real life. So many of you participated in my personality survey and now you get to see the results! Can a game like Fortnite Battle Royale make you a MORE SOCIAL person? Join us today as I try to find out if Fortnite is a POSITIVE influence on your brain!
0 votes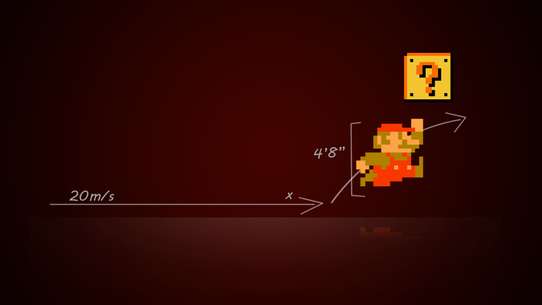 #11 - What is MatPat HIDING?
Season 8 - Episode 36 - Aired Sep 16, 2018
Over the summer I launched an ARG mystery for the Theorist community to solve. It required people to work with each other to piece together the clues hidden in our back to school merch launch. Today I am going to show you how it all was put together because this was only the BETA TEST! If the Theorist community wants it, we will be making more of these treasure hunts, so keep your eyes open. You never know when the next hunt will begin...
0 votes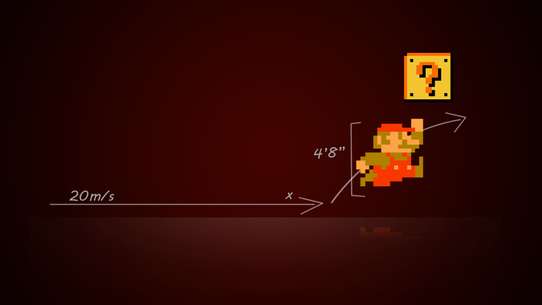 #12 - Kirby...Dream Land's Biggest THREAT! pt 1
Season 9 - Episode 9 - Aired Mar 10, 2019
Kirby is the lovable gumball that is all about friendship and saving the world. Except, he isn't. In fact I don't think Kirby cares about any of that at all! Theorists, I went back through all of the Kirby games and I started to notice that Kirby... wasn't all that heroic. He doesn't care about ANYONE or ANYTHING but himself. Don't believe me? Well, I'm about to fill you up with so much proof, you'll wish you had an appetite like Kirby!
0 votes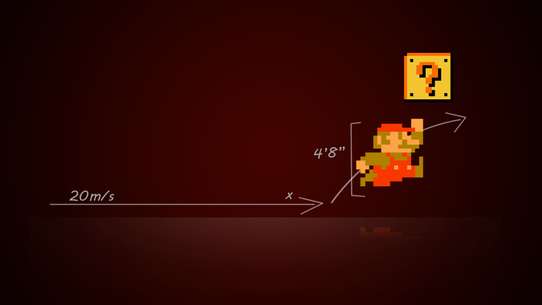 #13 - The Frozen Level You Will NEVER Play! (Kingdom Hearts 3)
Season 9 - Episode 10 - Aired Mar 17, 2019
Remember when Elsa was going to be the villain of the story? No, I'm not talking about Frozen, the movie. I'm talking about the Frozen level of Kingdom Hearts 3. That's right, for the SECOND TIME Elsa's evil storyline was cut out. Don't believe me? Well, bundle up, this will be a cold journey!
0 votes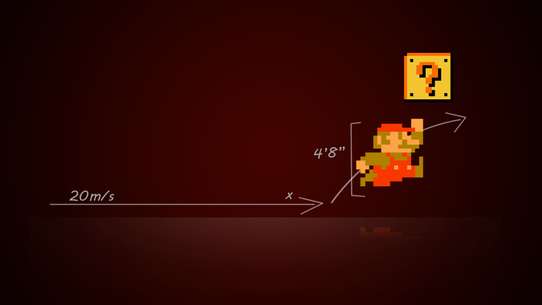 #14 - The FNAF 7 Oopsie! Scott's Problem With Fanart
Season 9 - Episode 12 - Aired Mar 31, 2019
Just a little while ago, Scott Cawthon resurfaced with a FNAF 7 teaser image that was quickly removed because - SHOCKER - it contained fan created models of the FNAF characters. If that sounds complicated, the short of it is that Scott (or rather his team) used fanart in their official teaser image. Those of us who have been on the internet for a little while know that is a big no-no. Yet if Scott owns the characters, but the fan artist owns the fanart, who has a right to the art? It's the big copyright paradox! Today I aim to unravel that knot!
0 votes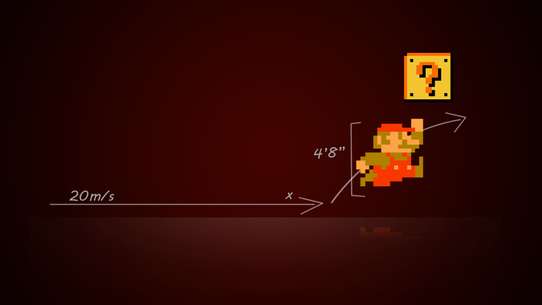 #15 - How to WIN the Mr Beast $100,000 Challenge!
Season 9 - Episode 14 - Aired Apr 14, 2019
MrBeast is best known for donating and/or giving away a LOT of money - sometimes as part of some crazy challenge. In one video, MrBeast gave his friends $100,000 to spend in ONE HOUR. They all spent the money in a different way - some smart, some more... extravagant. Now, you can't blame someone for wanting to buy a lamborghini when you hand them the cash to do it, but this challenge really made me wonder about something. What is the best, most profitable way to spend $100k in one hour? How can you "win" this challenge and possibly even come out ahead of the game? Well Theorists, start taking notes in case you ever find yourself pulled into one of MrBeast's crazy schemes because I'm going to teach you how to beat the Beast at his game!
0 votes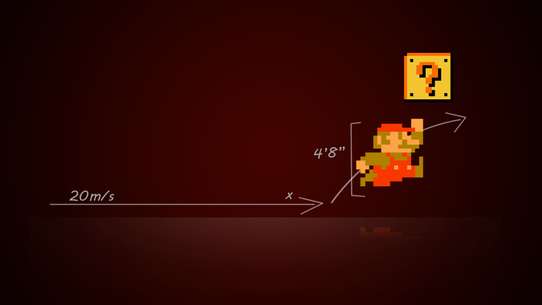 #16 - Bendy 2, Return to the Ink Machine (Bendy and the Dark Revival)
Season 9 - Episode 15 - Aired Apr 21, 2019
Good old Joey Drew Studios isn't done with us yet. Bendy is coming back! The Bendy and the Dark Revival trailer left us with a bunch of questions as to what the second installment of the Bendy story will bring us. Is is a prequel? A sequel? Who is the observer? Today Loyal Theorists, I am diving back into the ink machine to figure out this puzzle!
0 votes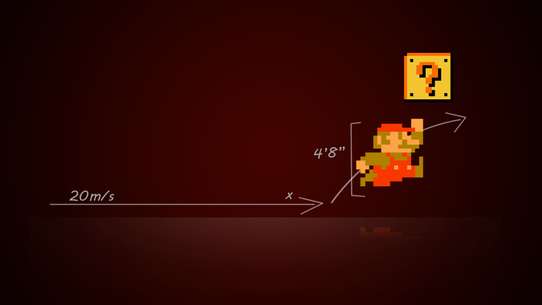 #17 - Hard Mode is a LIE! (Sekiro Easy Mode Controversy)
Season 9 - Episode 16 - Aired Apr 28, 2019
Lately, gamers have been up in arms about whether or not all games should have an Easy Mode. Fans of games like Sekiro: Shadows Die Twice and Dark Souls argue that the hard mode aspect of the game is part of the experience and doesn't need an easy mode. Others think games should be accessible to all gamers, no matter their skill level. Well Loyal Theorists, I'm here to tell you that Game Developers have been WAY ahead of you all for a while. You see, YOU are not actually choosing your difficulty setting - THEY ARE! That's right, all your games have been lying to you this whole time and I've got the proof!
0 votes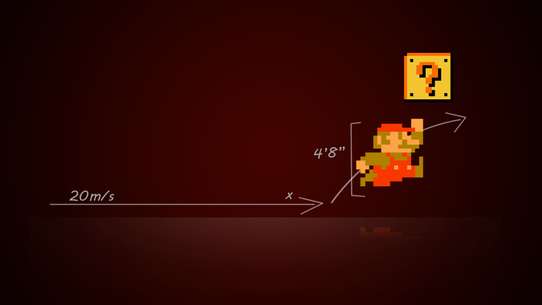 #18 - Is This Video Game HAUNTED? (Petscop)
Season 9 - Episode 18 - Aired May 12, 2019
The Petscop series has concluded... so we think. Now, the ending we got left me with a LOT of questions. The one that has stuck the MOST - is whether or not this game haunted by the spirits of one or more characters we see in the game. Theorists, I've gathered all the clues and easter eggs together to figure out once and for all what is going on in the game of Petscop and the family whose story is the centerpiece to it all. Let's go!
0 votes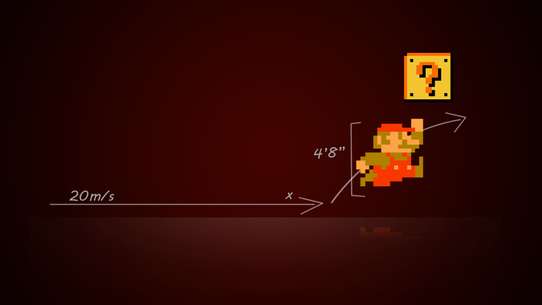 #19 - Trapped in the Machine (Petscop)
Season 9 - Episode 19 - Aired May 18, 2019
Last episode we dove into the deeper world of Petscop. Today, we are connecting all the dots. Who are all of our players? What happened to the children? What is the real purpose of the game? Theorists, this is the beginning of the end. We are going to solve the mystery of Petscop, the scariest game to have never been played. Let's go!
0 votes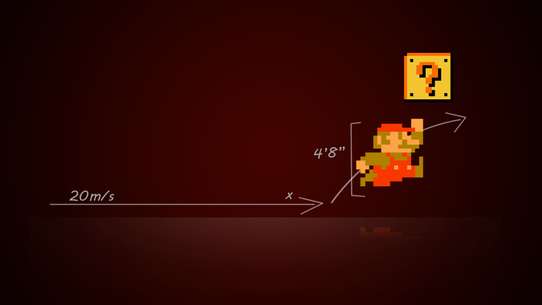 #20 - FNAF, You Were Meant To Lose (FNAF VR Help Wanted)
Season 9 - Episode 22 - Aired Jun 8, 2019
FNAF is back with it's first official VR game "Five Nights at Freddy's VR: Help Wanted". You know what that means Theorists - the story is not over yet! Well, mostly. I think this is the start of a whole new chapter of FNAF lore. The old story had its ending, William Afton trapped in limbo forever. The new story has a new villain, YOU... sort of. What do I mean? Get ready Theorists, FNAF is just getting started!
0 votes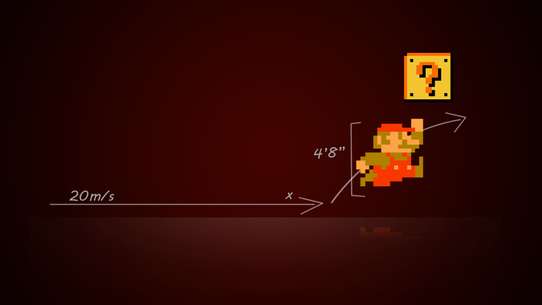 #21 - Are Humans Obsolete? (Ghost Recon Breakpoint)
Season 9 - Episode 23 - Aired Jun 13, 2019
Ghost Recon: Breakpoint is the newest game in the Ghost Recon franchise and, oh boy, did it get me thinking. Specifically, thinking about DRONES. You see, drones have become common in today's world - enough at least that we don't really think twice about them. The thing is, drones are SCARY. They see EVERYTHING. Modern day drone technology is so advanced that if we pit them against highly trained human operatives, I'm not so sure who would win. Today Loyal Theorists, that is what I aim to find out!
0 votes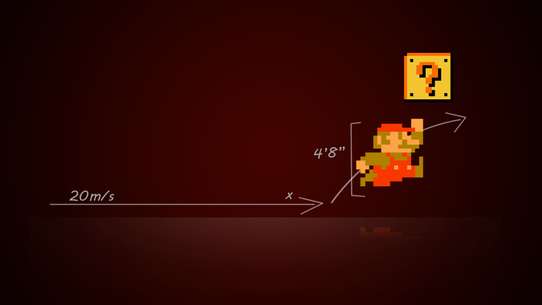 #22 - YouTube is Ruining Gaming!
Season 9 - Episode 24 - Aired Jun 23, 2019
So E3 just happened and it got me thinking a lot about which of the announced games will be the next big game here on YouTube. The answer? None of them. You see, none of these games will be able to do what Minecraft and Fortnite have done on the platform. Not internet darling Keanu Reeves in Cyberpunk 2077, not Deathloop, or any other game. You see, despite the coming launch of Google Stadia, they have built a platform that will not support it. Sit back and hold your favorite game close, Loyal Theorists, the future isn't looking bright.
0 votes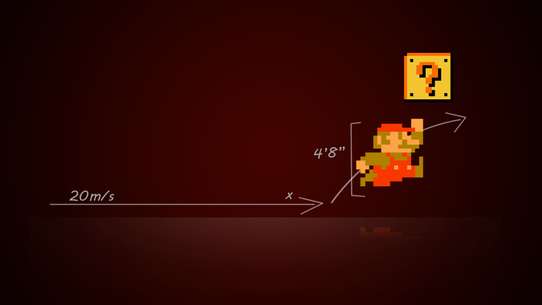 #23 - FNAF, The Monster We MISSED! (FNAF VR Help Wanted)
Season 9 - Episode 30 - Aired Aug 6, 2019
What if we rethink the ENTIRE lore of FNAF? I'm talking taking it back to the crying child, Afton and the original suits and a mysterious Orange - yes ORANGE - Man that no one was able to figure out. What if William Afton was not the only bad guy in the story? What if someone drove Afton into becoming Purple Guy? What if Henry had a bigger part to play all along? Today we are rewriting Five Nights at Freddy's with a new twist based on NEW evidence.
0 votes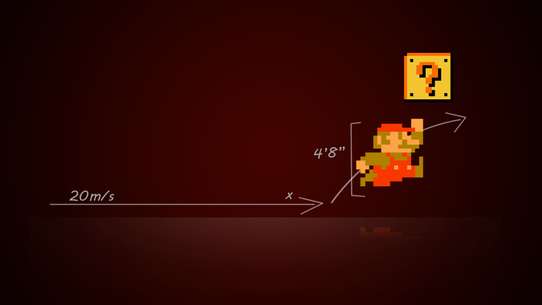 #24 - We've Been Hiding Something From You...
Season 9 - Episode 32 - Aired Aug 20, 2019
Loyal Theorists, I've been keeping secrets from you. Well, actually I've been creating riddles and codes leading to secret gates for you to find - and find you have! So many of you have participated in the Game Theory ARG we started oh so many months ago. Today I want to peel back the layers of this mystery and show you exactly what I've been working on. This is how it all came together and how you can still solve it before it ends. Get ready to open the gates.
0 votes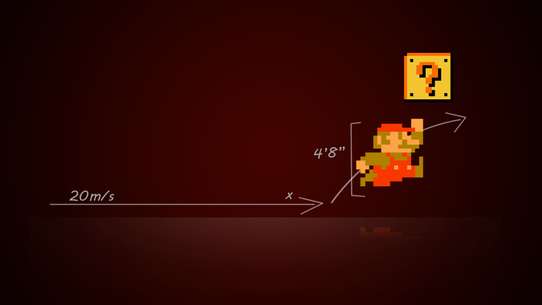 #25 - The Ninja Mixer MISTAKE! (The Ninja Mixer Deal Part 2)
Season 9 - Episode 34 - Aired Aug 29, 2019
Last time we talked about the good and the bad with the deal between Fortnite streamer Ninja and Microsoft's livestreaming platform Mixer. This time I want to provide my help. You see, this may not have been the GIANT mistake... if Mixer plays its cards right. Can Mixer use this very expensive acquisition of Ninja to pivot it's platform to the next level for creators? Maybe, and here is how!
0 votes