The BEST Episodes of Game Theory
Every episode ever - ranked by fan votes!
Last Updated: Jan 2, 2022
They say that knowledge is power. And Nintendo encourages you to "play with power." So shouldn't you be playing…with knowledge? Every week (usually Tuesdays), we separate the fact from the fiction in some of your favorite video games. Learn off-the-wall info while we look in-depth at the designer's decisions for old, new, and forgotten gems. It's Mythbusters for gamers!
Watch Now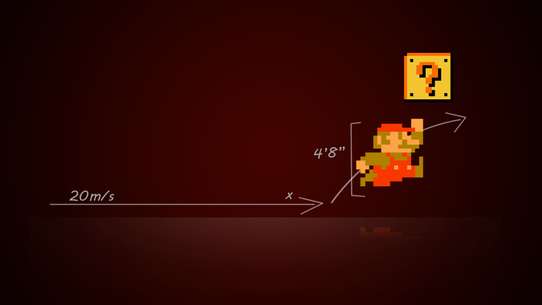 #1 - Why FNAF Will Never End
Season 5 - Episode 24 - Aired Sep 1, 2015
FNAF 4 has been pretty much the only thing you've been talking to me about online for the last eight WEEKS! Well the wait is over because the Five Nights at Freddy's lore theory is HERE! '83 vs '87? We got it. What's in the box? That's covered too. So hold your plushie Fredbear toys tight because we're diving deep into the ending of FNAF...and why it matters so much.
1 votes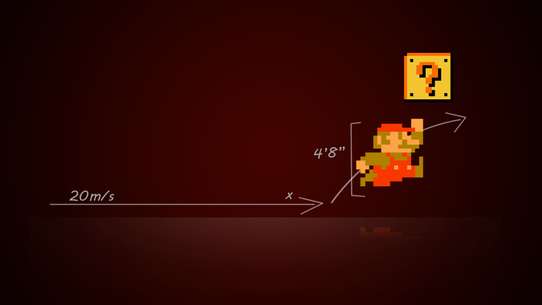 #2 - The TRUTH Behind Nintendo's Amiibo Shortages
Season 6 - Episode 8 - Aired Apr 17, 2016
If you keep up with gaming news, then over the last two years, no doubt you've heard about the infamous Amiibo shortages, where Nintendo has failed to supply the US with enough Amiibo to meet the fan demand. But is it really a supply issue or does Nintendo have other plans? How are Europe and Japan able to have enough Amiibo but not the US? And Nintendo has historically had a pattern of creating shortages in the United States. Today, I'm looking at the economics of the Amiibo shortages to see what's really going on here.
1 votes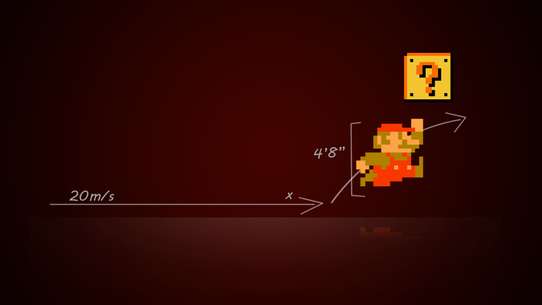 #3 - How Jake Paul and Logan Paul CONQUERED YouTube!
Season 7 - Episode 19 - Aired Jun 25, 2017
Viners like Jake Paul and Logan Paul are infiltrating YouTube! Welcome to what I like to refer to as Gen IV of YouTube - the first generation where the current YouTubers grew up watching YouTube. They've spent their childhoods watching, learning, and are now redefining the platform. But how is this new generation of YouTube gaining momentum so quickly? By taking advantage of the algorithm, and I'm showing you how.
1 votes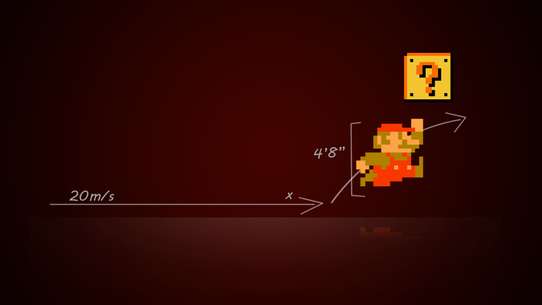 #4 - The LOST History of Minecraft's Enderman
Season 9 - Episode 28 - Aired Jul 23, 2019
Minecraft is a GIANT game full of many mysteries. So many that I could do a CRAZY amount of theories on it. Today we're going to focus on one of my favorites - the Minecraft Enderman. What are they? I want to get into the nitty gritty of these Slenderman-like creatures, so get your scalpels ready Theorists! We're cutting into the secrets of the Endermen!
3 votes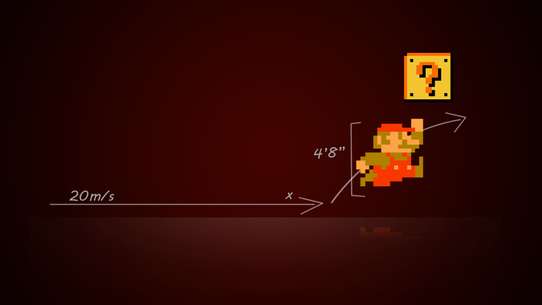 #5 - The Mystery of Minecraft's Haunted Discs (Minecraft)
Season 9 - Episode 31 - Aired Aug 15, 2019
Today Theorists, I aim to solve another one of the many mysteries of Minecraft. We've explored a lot already, but with a game this big, there is always more to find. Take the music discs, which are the objects you find randomly throughout the game when you do certain things. Except, there are two discs in particular that peaked my interest - Disc 11 and Disc 13. The two "corrupted" discs that, when you play them, sound like something from a horror game rather than Minecraft. What is going on with Discs 11 and 13? Let's find out!
2 votes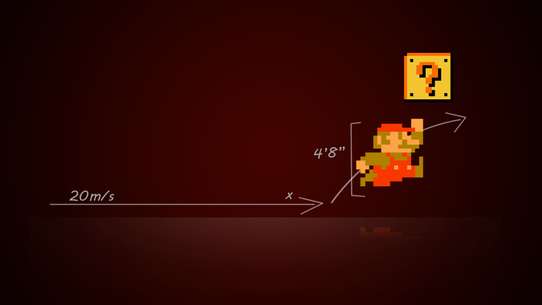 #6 - The Lost History of Minecraft's Wither
Season 9 - Episode 37 - Aired Sep 19, 2019
Now that I have started to dive into the deep lore of Minecraft, I think I will be able to map out the ENTIRE in-world history of the game. We've talked about the corrupted music discs and the origin of the Enderme. Today I want to solve the mystery of what started EVERYTHING. What created Minecraft? Well there is this thing called the Wither...
3 votes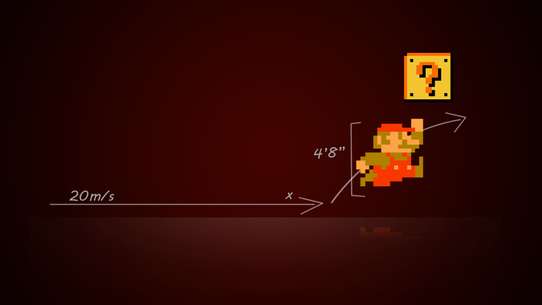 #7 - Star Fox
Season 1 - Episode 23 - Aired Dec 8, 2011
Team Star Fox has a dirty little secret, and it's made the gaming community look like fools. This week we uncover the truth and learn the basics of midair dogfights along the way. Half Cuban 8 FTW!
2 votes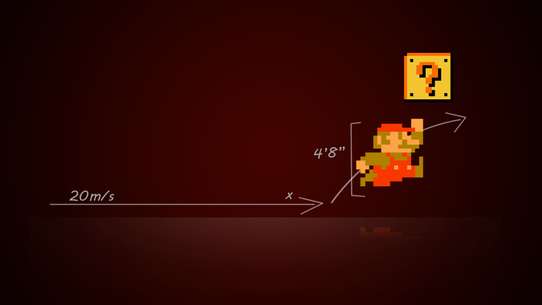 #8 - Is Link's Quest in Majora's Mask Pointless?
Season 3 - Episode 18 - Aired Nov 23, 2013
Legend of Zelda: Majora's Mask is a fascinating game, presenting a death scenario unique in the video game world: Death by moonfall. But just how deadly is this, really? What damage would a falling moon actually cause? Is there ANY chance of survival? Does Link stand a chance of saving the citizens of Termina? The answers may surprise you!
2 votes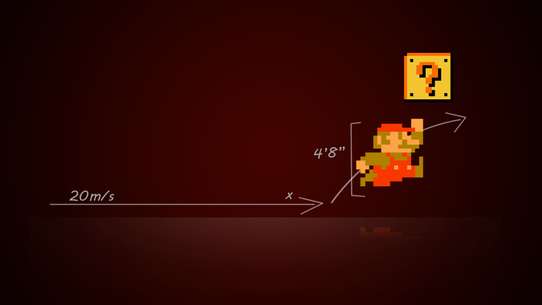 #9 - Theorists are KILLERS (Life is Strange)
Season 6 - Episode 10 - Aired May 3, 2016
2 votes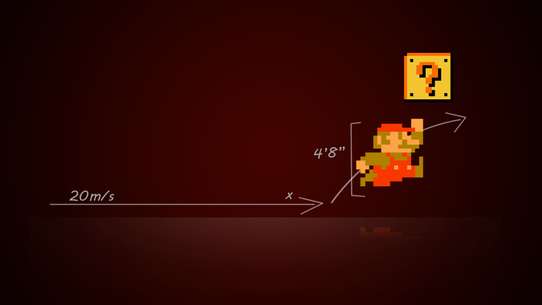 #10 - FNAF Sister Location DECODED! (FNAF 5)
Season 6 - Episode 16 - Aired Jul 16, 2016
Since the day FNAF Sister Location was announced, you've asked for theories about it! At first I didn't think there could be anything to say before the game actually came out, but I did my homework, dug into everything we know about the game...and found a few surprises. The result is today's theory, where I make my predictions for the latest iteration of FNAF...months before it even comes out! Am I right? Only time will tell...
2 votes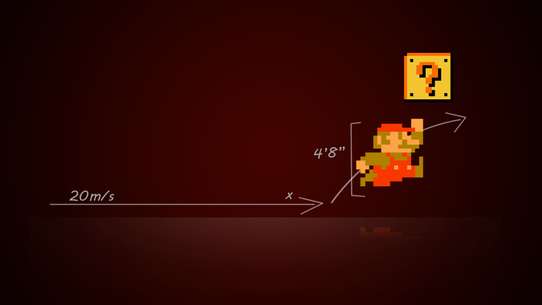 #11 - Hello Neighbor - Satan's Plot THICKENS!
Season 6 - Episode 30 - Aired Dec 15, 2016
Like I mentioned previously, the day before I put out my Hello Neighbor theory I found another huge chunk of evidence. Well here it is. What ties does your Neighbor have with the devil? How did he get to where he is today? And what part does the Neighbor play in the larger picture?
2 votes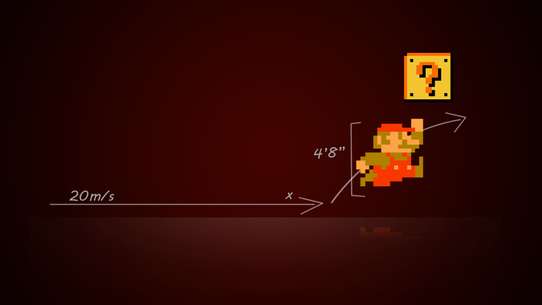 #12 - YouTube Isn't Broken...WE ARE. (The REAL Reason YouTube is Broken)
Season 6 - Episode 31 - Aired Dec 23, 2016
2 votes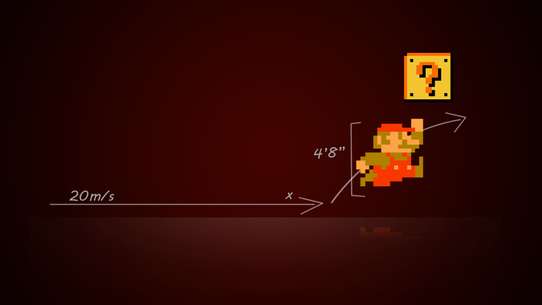 #13 - KSI vs Joe Weller vs Logan Paul - Why Logan Paul Would Win!
Season 8 - Episode 7 - Aired Feb 17, 2018
The recent boxing match between KSI and Joe Weller was a feat that took literal months of preparation by two dedicated YouTubers, but per usual, the mainstream media quickly discounted it. While they are amateur boxers, this match took serious training and involved skillful boxing technique, especially on the part of KSI. In this episode, I'll reveal the professional boxing strategies KSI used to win this match and which ones he should implement if he really decides to take on Logan Paul!
2 votes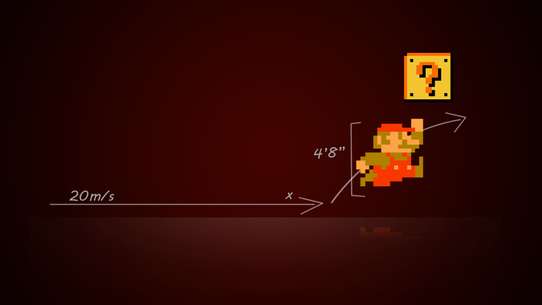 #14 - Luigi's SECRET Identity (Super Paper Mario)
Season 6 - Episode 12 - Aired Jun 4, 2016
3 votes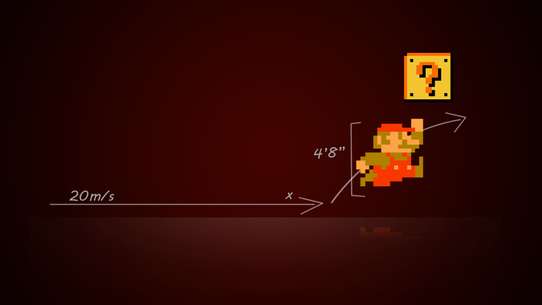 #15 - LA Noire, Human Lie Detectors
Season 2 - Episode 3 - Aired Feb 9, 2012
Can playing LA Noire make you into a human lie detector? Yes! Become an expert on body language today with the help of MatPat and some special guest appearances!
1 votes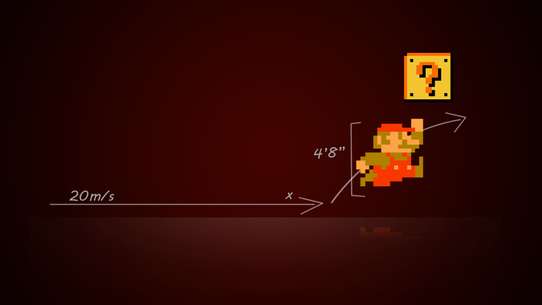 #16 - Why Final Fantasy is Anti-Religion
Season 3 - Episode 1 - Aired Jan 26, 2013
Final Fantasy games feature a lot of religious symbolism. But if you look closely, those references to religion actually form a very interesting pattern; the Final Fantasy games are actually against organized religion...and even the concept of God himself. So today, we're looking at the Final Fantasy series, including Final Fantasy VI, Final Fantasy Tactics, Final Fantasy X, and Final Fantasy Legend to see just how this popular series deals with religious issues.
1 votes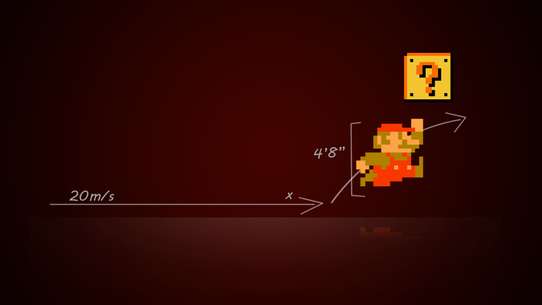 #17 - Why Mario is Mental, Part 1
Season 3 - Episode 15 - Aired Oct 20, 2013
Mario is gaming's biggest mascot, but what is he hiding? Is he really the hero everyone thinks he is? Have we overlooked one too many of Mario's heinous crimes. In this two part series, we put Mario on trial to see just what is going on inside the head of this "paragon" of the video game industry.
3 votes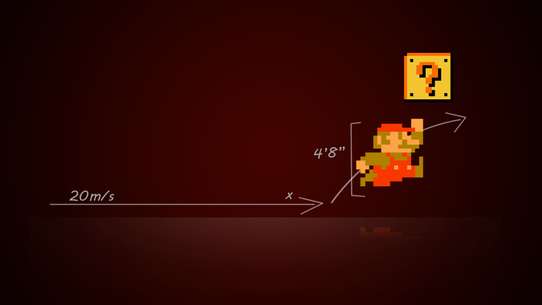 #18 - Why Mario is Mental, Part 2
Season 3 - Episode 16 - Aired Oct 26, 2013
Mario is gaming's biggest mascot, but what is he hiding? Is he really the hero everyone thinks he is? Have we overlooked one too many of Mario's heinous crimes. In this two part series, we put Mario on trial to see just what is going on inside the head of this "paragon" of the video game industry.
3 votes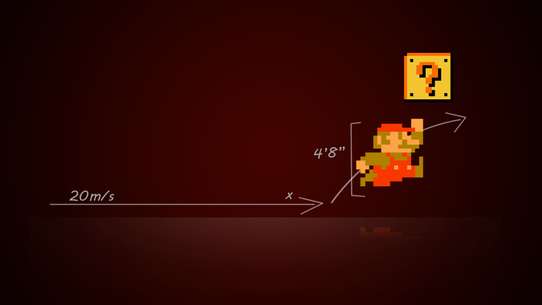 #19 - Is Link Dead in Majora's Mask?
Season 3 - Episode 17 - Aired Nov 9, 2013
Legend of Zelda: Majora's Mask is a DARK game! Clearly, one of the game's major themes is death, but just how dark does it REALLY get? Is it possible that this game is all about Link, Nintendo's signature mascot, dealing with his own death? Today on Game Theory, we review the evidence!
2 votes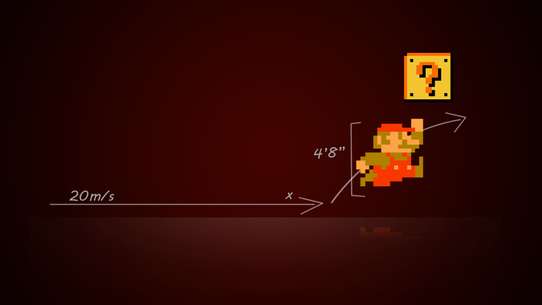 #20 - World of Warcraft will SAVE the Economy
Season 4 - Episode 17 - Aired Aug 20, 2014
We've talked before about how incredibly addictive World of Warcraft is. But one thing we haven't mentioned is how the game is secretly training the some of the greatest economic thinkers in history. Business school? MBA? Forget that! Play a couple hundred hours of WoW and you'll be able to solve some of the world's most difficult financial issues. This video explains how!
3 votes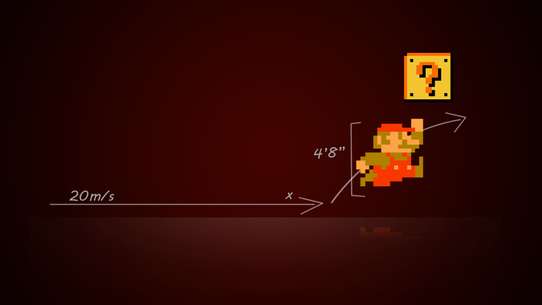 #21 - DEATH by Hacking (Watch Dogs pt. 2)
Season 4 - Episode 21 - Aired Oct 10, 2014
It's October, and that means SCARY theories. And what can be scarier than hackers taking over your life then killing you...without you having any idea what's going on. Last time we showed that hackers can control your car, your money, and your identity with no problems. This time we go bigger, controlling your body, bombs, and nationwide industries. Let's cut to the chase: We're DOOMED.
3 votes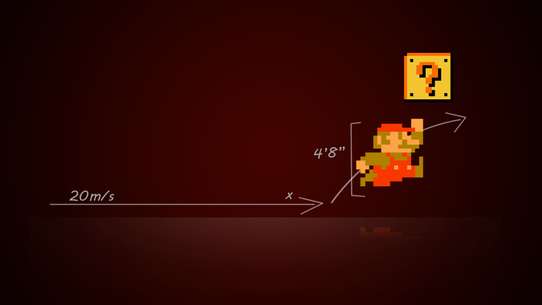 #22 - FNAF 2, Gaming's Scariest Story SOLVED!
Season 4 - Episode 26 - Aired Dec 9, 2014
THIS GAME IS SO COMPLICATED! You asked for it and so we dug deep into the convoluted lore of Freddy Fazbear's Pizzeria to answer ALL the questions the game leaves out there. Is it a prequel or sequel? What's the actual timeline? And who IS the Golden Freddy Killer? We're spending another Five Nights at Freddy's, so prepare to be scared.
2 votes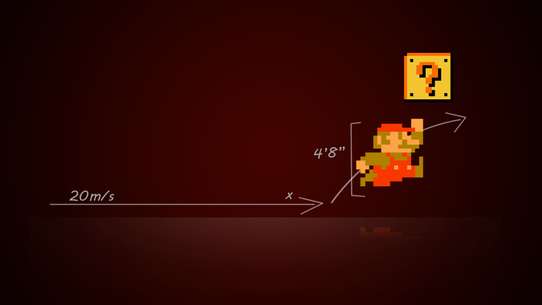 #23 - EXPOSED!
Season 4 - Episode 28 - Aired Dec 28, 2014
I've gotten TONS of requests from fans of the show asking for a look behind the scenes of a typical episode of Game Theory. So here it is, the curtain is pulled back and we show you the THRILLING process behind making an upload of the series. From the meticulous process of choosing a video topic to the grueling edit process, we show you the ins and outs of what it takes to produce a typical theory! And be sure to stay until the end so you can be included in an upcoming episode! With the help of my partners at Skype via their Qik app, I'm gathering videos submitted by Loyal Theorists to choose one of 2015's first episodes and then using the videos you submit throughout the episode! So this is your chance to theorize along with me! I can't wait to see what you guys produce! In full disclosure, this video was sponsored by Skype. But, as always, rest assured that we're promoting a service that we already use anyway. Skype is THE go-to communication service for most YouTubers, especially gamers, so partnering with them to do a cool video like this and host a fan-submission service that enables us to feature you guys in an upcoming episode is SUPER exciting. Anyway, rest assured that when I do videos on this channel, sponsored or no, at the end of the day they are on topics that interest ME as a creator and not some corporate entity. I won't do a video unless I A) control what I get to say, B) am personally interested in the subject, and C) think you will enjoy the final product! Just so you know how I approach these sorts of things :)
3 votes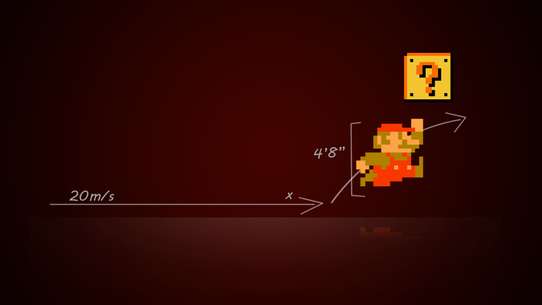 #24 - Gamers, You're Getting Played
Season 5 - Episode 8 - Aired Mar 26, 2015
Okay, so first off, it's not a FNAF video...and I know that's going to drive people insane, especially since I use FNAF imagery in both the thumbnail and opening. Truth be told, this video was written BEFORE FNAF3 was released, with me already having my heart set on this as the thumbnail. I personally think it's the strongest way to convey the message of the video -- we are being used as puppets and so what better image to represent that than gaming's most iconic puppet? Anyway, that's the reason there. There's a hidden message in the video speaking to the FNAF delay, but I'll address it here too just to make it more obvious since SO MANY people are waiting for that episode. The release of the game caught me entirely off guard, and while I tried to adjust the release schedule of these videos to accommodate doing one immediately after the game launched, I just couldn't do it. What made it tough was that I had already committed to a lot of other videos/consulting work. But believe me, I tried, and it kills me to see you all disappointed in the comments because I DON'T want to disappoint you. Rest assured, I'm working on it and doing my best to make sure it's worth the wait. And in the meantime, we have some really fun, different games to talk about, a whole new series I CAN'T WAIT to show you that I've been killing myself working on, and the next installment of DeadLock. I know it's no FNAF, but still plenty of awesome stuff for you guys to enjoy. THEORIST FIST!
2 votes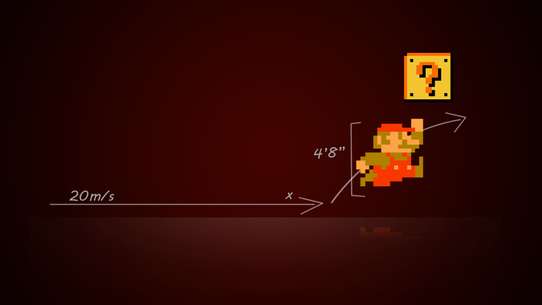 #25 - Jurassic World Hybrid Dinos ARE COMING!
Season 5 - Episode 16 - Aired Jun 18, 2015
LEGO Jurassic World seems like a far-fetched fantasy, but the reality of genetically-modified hybrid dinosaurs is much closer than you think. In this episode, we look across the board at advances in genetic engineering, from chickens with dinosaur beaks to glow-in-the-dark cats, showing that the hybrid dinosaurs you build in LEGO Jurassic World might be the same ones that science unleashes on us tomorrow. Watch if you dare...and please for the love of all that is holy, let's make better electric fences! A big thank you to LEGO and Warner Bros. for sponsoring this episode! When I told them we had never done a dinosaur Game Theory and wanted to try one with hybrid dinosaurs on LEGO Jurassic Park, they thought it was a pretty nifty idea. ANOTHER big thanks to Robert Irwin and the Irwin family for being a part of this episode. Robert is an awesome dinosaur expert and works with his family at the Australia Zoo. They do some pretty amazing things for wildlife in Australia, so if you'd like to know more, check them out here: http://www.australiazoo.com.au/
1 votes