The BEST Episodes of Game Theory
Every episode ever - ranked by fan votes!
Last Updated: Jul 31, 2021
They say that knowledge is power. And Nintendo encourages you to "play with power." So shouldn't you be playing…with knowledge? Every week (usually Tuesdays), we separate the fact from the fiction in some of your favorite video games. Learn off-the-wall info while we look in-depth at the designer's decisions for old, new, and forgotten gems. It's Mythbusters for gamers!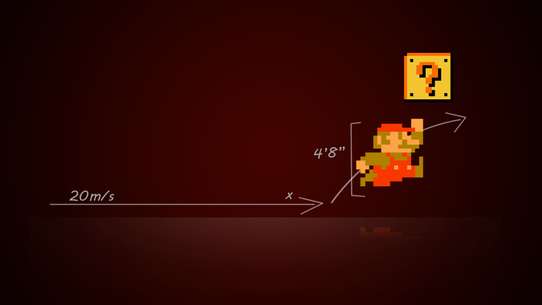 #1 - The Dark Side of Earthbound
Season 1 - Episode 13 - Aired Aug 4, 2011
Terrorist cults, police violence, and sexual crimes are dark themes hidden under Earthbound's happy-go-lucky tone and quirky humor. Explore the game's mature content and what it means this week on Game Theory!
0 votes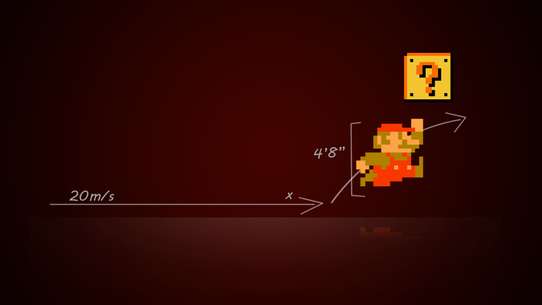 #2 - Bioshock/Rebuilding Rapture
Season 1 - Episode 14 - Aired Aug 17, 2011
Is it possible to build an underwater city like Rapture? The realism of the game and how it's inspired modern-day Andrew Ryans may Bioshock you.
0 votes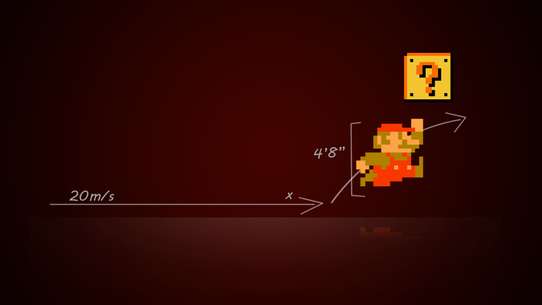 #3 - Locating Adventure Island
Season 1 - Episode 11 - Aired Jul 12, 2011
Deadly octopi, spitting snakes, bizarre fruit, and a war America has kept buried in its past all factor in this week as we pinpoint where in the world to find Hudson's ADVENTURE ISLAND.
0 votes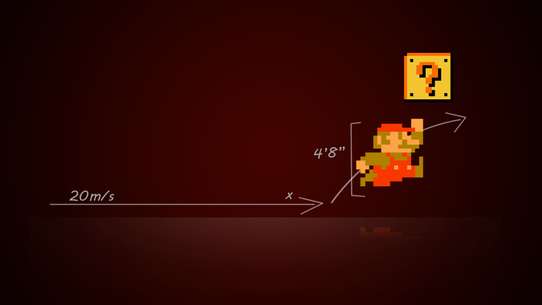 #4 - Final Fantasy VII
Season 1 - Episode 15 - Aired Aug 31, 2011
This week, we're looking at the anatomy of a murder that has rocked the gaming world since 1997. Should Aerith have died based on her wounds? Did she die at all? The results will shatter what you thought you knew about this iconic and heartbreaking moment of game history.
0 votes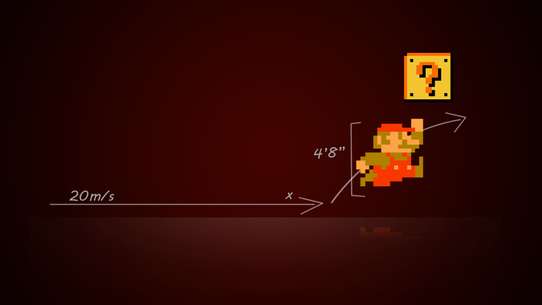 #5 - Deus Ex: Human Revolution
Season 1 - Episode 16 - Aired Sep 7, 2011
A man who controls electronics with his mind. A camera that fits in your eye socket. A USB drive…in your finger? How close are we to our own Human Revolution?
0 votes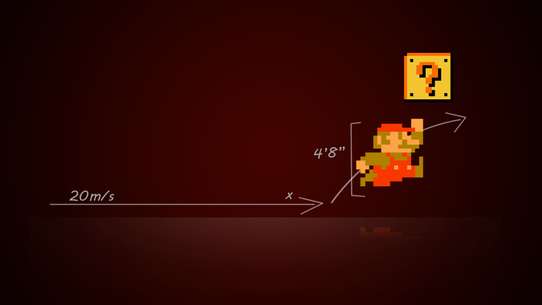 #6 - Batman: Arkham Asylum
Season 1 - Episode 7 - Aired Jun 14, 2011
We're putting Joker, Poison Ivy, and the rest of Arkham's criminals on the Freudian couch to diagnose their mental disorders. But are they really crazy or better off in jail? Find out this week on Game Theory.
0 votes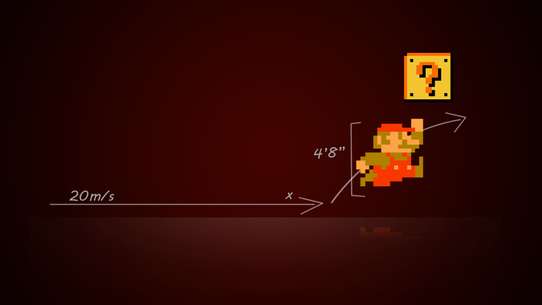 #7 - Dig Dug
Season 1 - Episode 17 - Aired Sep 21, 2011
Human balloons? Explosive decompression? Inflating body parts? In defense of the helpless tomato-like Pookas, we're turning the tables on Dig Dug's Taizo Hori to see if you can inflate a human until they pop!
0 votes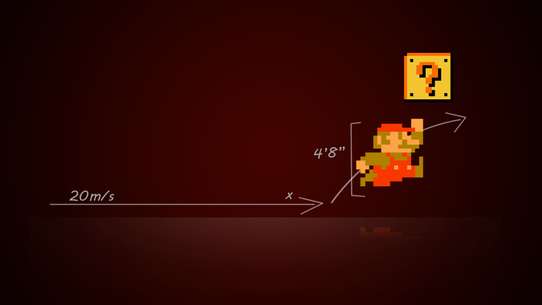 #8 - Pokemon Part 1
Season 1 - Episode 18 - Aired Oct 5, 2011
Scientific brainwashing. Animal brutality. Racism?! For such an adorable game, Pokemon sure is controversial. But do the haters have a case here? This week starts a Pokemon trilogy where we look at the complaints made against Pikachu and the gang. Is this game pro-science propaganda or have creationists been skipping their biology lessons?
0 votes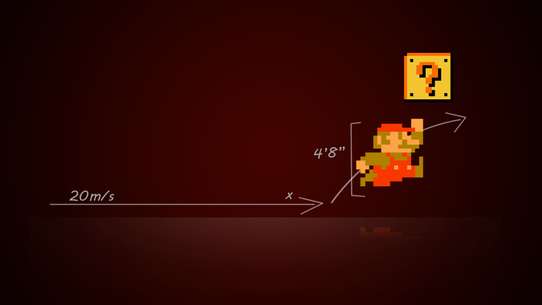 #9 - Frogger
Season 1 - Episode 6 - Aired Jun 6, 2011
What species of frog stars in Frogger? Where does the game take place? And how does Slippy Toad fit in with all this? We're answering the unasked questions surrounding this Atari/arcade classic this week on Game Theory!
0 votes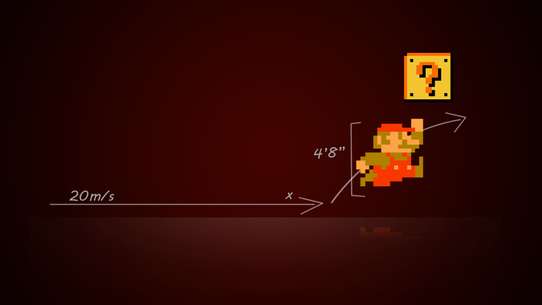 #10 - Pokemon Part 2
Season 1 - Episode 19 - Aired Oct 19, 2011
Are Pokemon battles gaming's equivalent of a blood sport? Does the series teach neglect towards animals? And is Team Plasma, the self-proclaimed Pokemon Liberators, the true heroes of the Poke-verse? Find out this week, during part 2 of our Pokemon trilogy!
0 votes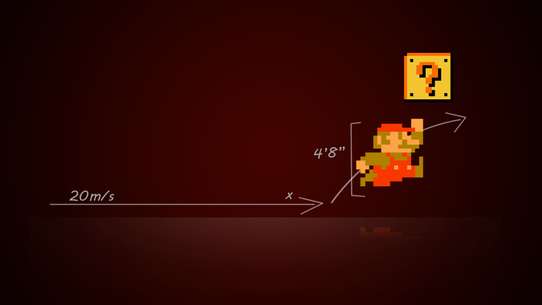 #11 - Kirby's Epic Yarn
Season 1 - Episode 8 - Aired Jun 20, 2011
This week we unravel the truth about Kirby's Epic Yarn and its role in an up-and-coming counterculture war.
0 votes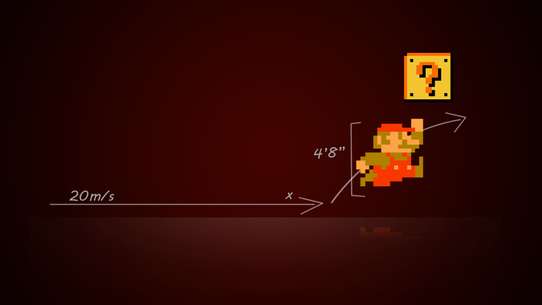 #12 - Castlevania
Season 1 - Episode 20 - Aired Nov 3, 2011
I'm a Vlad-aholic. So, in honor of a (belated) Halloween, we're looking at the ENTIRE Castlevania franchise, nearly 40 games, to see which version of Dracula stays the most loyal to Bram Stoker's original novel. The answer may surprise you!
0 votes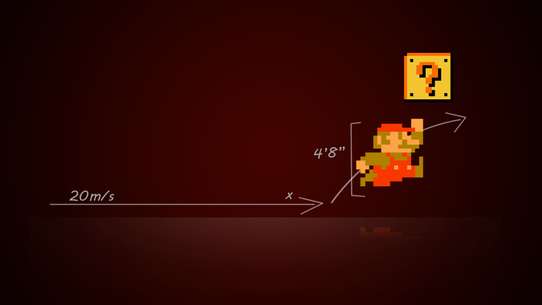 #13 - League of Legends
Season 1 - Episode 21 - Aired Nov 9, 2011
This week, it's a 5v5 match of Legendary proportions. Which champions in the League of Legends would win based on their real-world lore? Will good or evil triumph? Find out on today's episode of Game Theory!
0 votes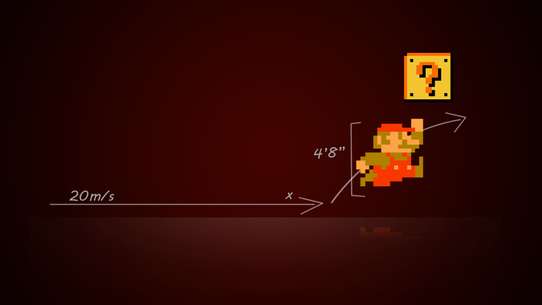 #14 - Halo
Season 1 - Episode 12 - Aired Jul 26, 2011
Now you're playing with power...armor! Science isn't too far behind Master Chief's tech, but it'll cost you a couple thousand bucks. Find out all about it this week on Game Theory!
0 votes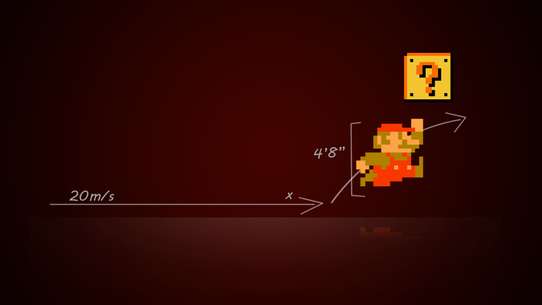 #15 - Pokemon Part 3
Season 1 - Episode 22 - Aired Nov 24, 2011
Is Pokemon racist? We're covering everything from religion and world history to opera, Norse mythology, and 90s fashion to find out! Eleven years after Jynx was accused of being based on black stereotypes, how well does the argument hold up?
0 votes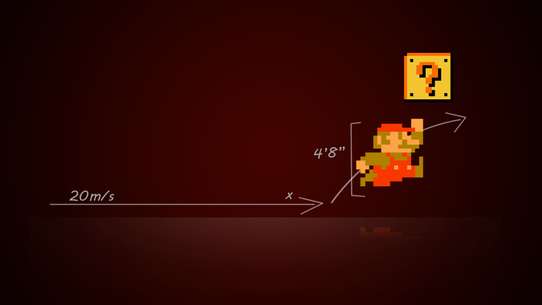 #16 - Mortal Kombat/Fatalities
Season 1 - Episode 4 - Aired May 12, 2011
Can you rip out a human heart? Be poisoned with a kiss? Frozen and shattered? Find out as we explore the cute and cuddly world of MORTAL KOMBAT!
0 votes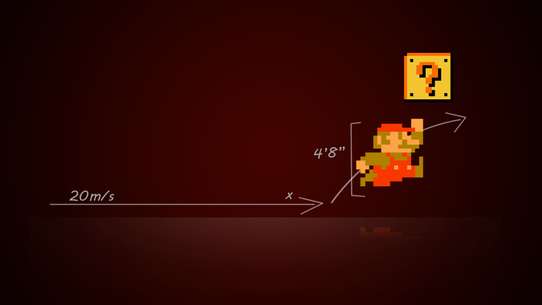 #17 - Star Fox
Season 1 - Episode 23 - Aired Dec 8, 2011
Team Star Fox has a dirty little secret, and it's made the gaming community look like fools. This week we uncover the truth and learn the basics of midair dogfights along the way. Half Cuban 8 FTW!
0 votes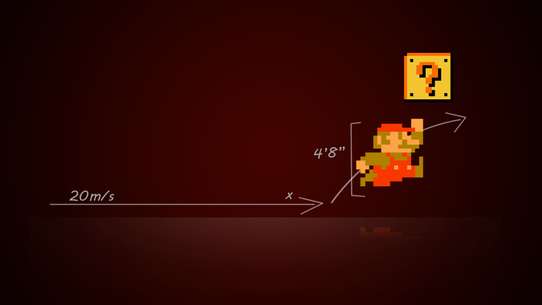 #18 - Shinra, FF7, and Oil (The Lost Episode)
Season 1 - Episode 24 - Aired Dec 14, 2011
World-dominating utility companies? Sounds farfetched. But there may be a little more reality that you'd expect in the seventh installment of the Final Fantasy series. A formerly unreleased episode that I've updated, check out Game Theory's second look at Sephiroth and the Midgar gang!
0 votes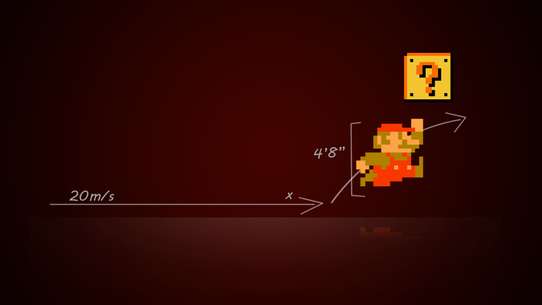 #19 - A Merry Racist Jynx-mas
Season 1 - Episode 25 - Aired Dec 22, 2011
Rhyming couplets, international holiday racism, and Pokemon…The perfect recipe for a seasonal episode. It's Pokemon Part 3: Part 2: The Game Theory Christmas Special, Starring Jynx!
0 votes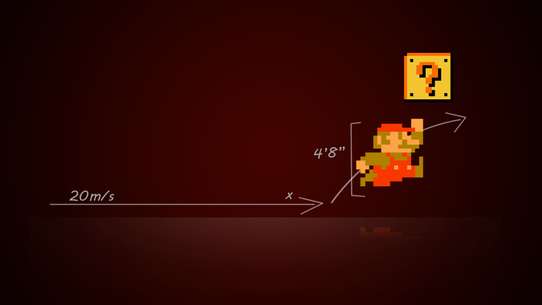 #20 - Duke Nukem
Season 1 - Episode 9 - Aired Jun 28, 2011
Pull out your AK-47 and rip off your shirt 'cause we're diving headfirst into 80s action flicks to discover the roots of Duke Nukem and the reasons why the character "doesn't really work in 2011."
0 votes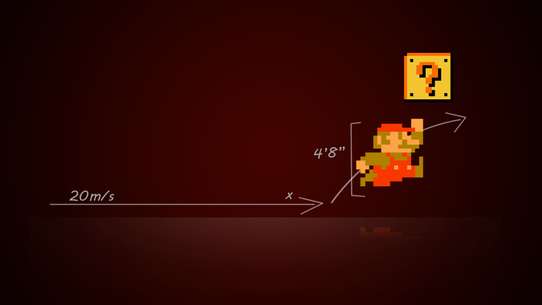 #21 - Skyrim, On the Subject of Arrows and Knees
Season 2 - Episode 1 - Aired Jan 11, 2012
The kneecaps of Skyrim are facing a crisis and only Game Theory knows the mastermind behind the attacks. We're looking at Viking law, society, and medicine, knee anatomy, and the history of archery in our attempt to blow the lid off this overused meme!
0 votes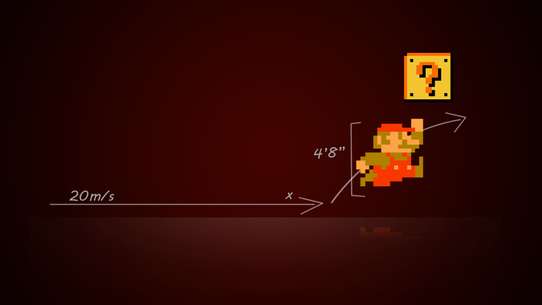 #22 - Call of Duty, Modern War Crimes
Season 2 - Episode 2 - Aired Jan 25, 2012
Are the heroes in the Call of Duty franchise really war criminals? The Red Cross seems to think so and they want them tried for their crimes. Should they be?
0 votes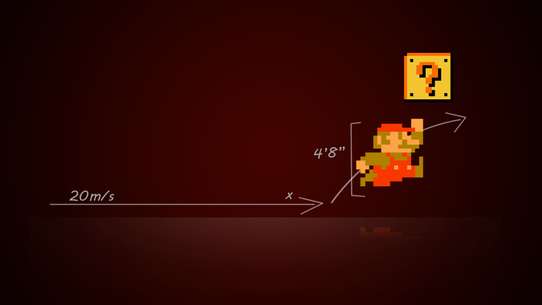 #23 - LA Noire, Human Lie Detectors
Season 2 - Episode 3 - Aired Feb 9, 2012
Can playing LA Noire make you into a human lie detector? Yes! Become an expert on body language today with the help of MatPat and some special guest appearances!
0 votes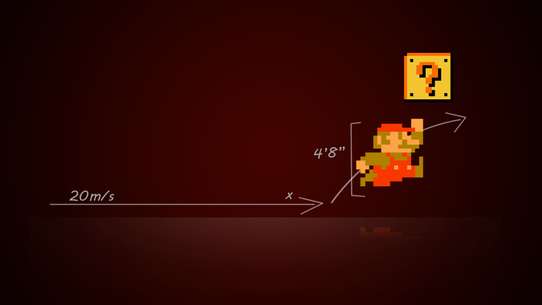 #24 - Boobs
Season 2 - Episode 4 - Aired Feb 22, 2012
Why are you reading this description? It's about boobs. What more do you need? We're checking out the best breasts in gaming to see whose humdingers are 100% homegrown!
0 votes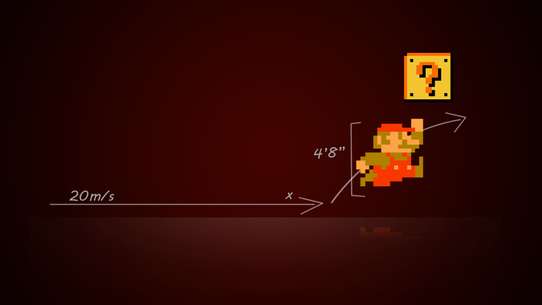 #25 - Chrono Trigger/Time Travel
Season 1 - Episode 1 - Aired Apr 18, 2011
This inaugural episode looks at what, if anything, the RPG masterpiece Chrono Trigger can teach us about the science of time travel.
0 votes