The BEST Episodes of EDENS ZERO
Every episode ever - ranked by fan votes!
Last Updated: Sep 18, 2021
Aboard the Edens Zero, a lonely boy with the ability to control gravity embarks on an adventure to meet the fabled space goddess known as Mother.
Watch Now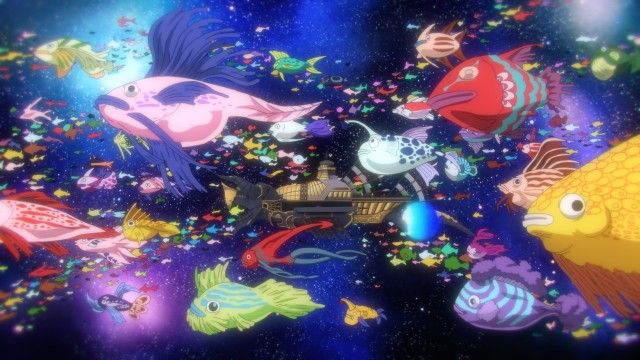 #1 - From the Planet of Eternity
Season 1 - Episode 19 - Aired Aug 15, 2021
24 votes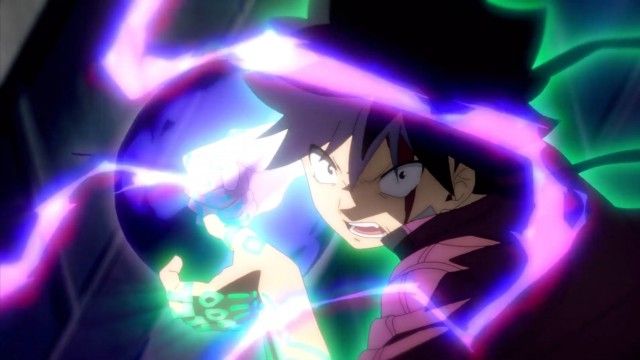 #2 - Clash!! The Sibir Family
Season 1 - Episode 5 - Aired May 9, 2021
Shiki and the gang break into Sibir's hideout to get Pino back, but Weisz takes advantage of the chaos to try and take Pino for himself.
37 votes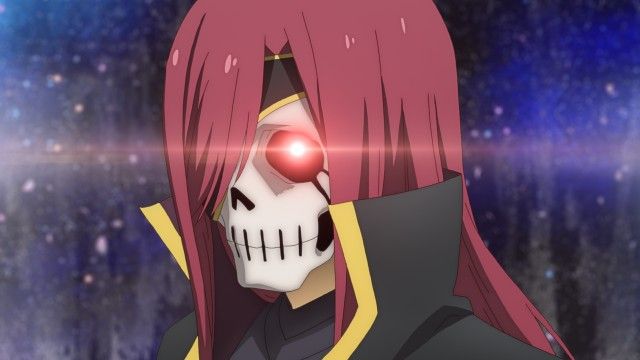 #3 - Warship of the Demon King
Season 1 - Episode 7 - Aired May 23, 2021
After boarding the pirate ship Skull Fairy, Shiki makes his way to the bridge to confront Elsie Crimson and fight her for the vessel.
34 votes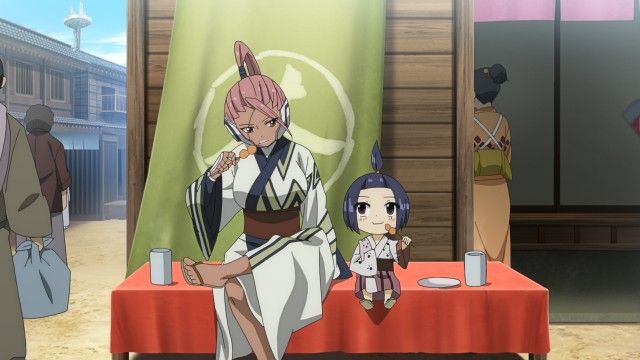 #4 - My Mother, the Machine
Season 1 - Episode 22 - Aired Sep 12, 2021
19 votes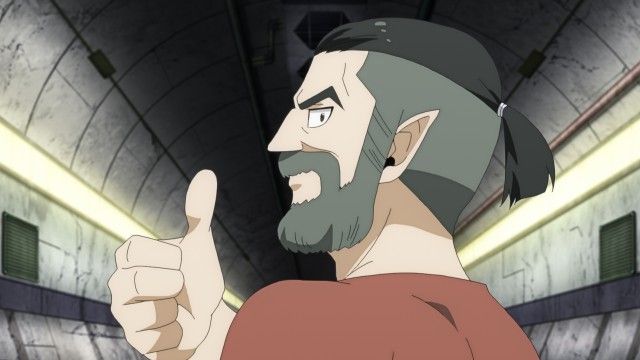 #5 - Reset
Season 1 - Episode 21 - Aired Sep 5, 2021
20 votes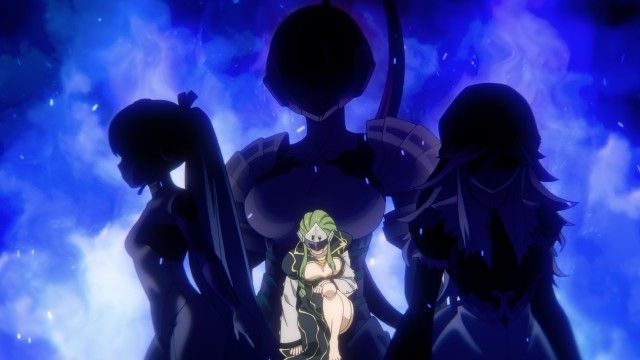 #6 - Windy Howls on the Highway
Season 1 - Episode 8 - Aired May 30, 2021
Witch informs Shiki that he is now the master of the Edens Zero. She further explains that the ship has not yet returned to its full power.
30 votes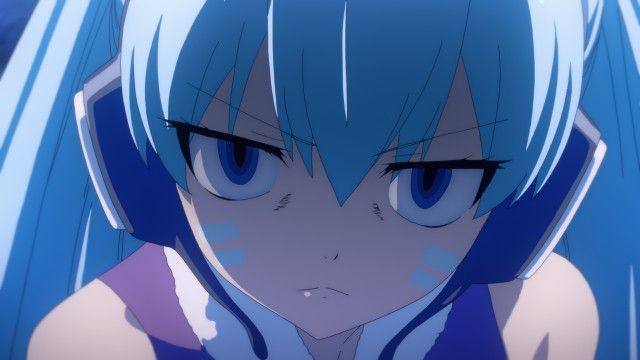 #7 - The Girl on the Hill
Season 1 - Episode 14 - Aired Jul 11, 2021
Shiki and his friends finally found Hermit on the super virtual planet Digitalis. However, Hermit stubbornly refuses to return to Edens Zero with Shiki and his friends. Shiki and his friends are confused by Hermit, who coldly says, "I hate humans." What happened to Hermit? Around the same time, a horde of monsters manipulated by player Jamirov, who had been repeatedly assaulting in Digitalis, attacked the town of Crysta.
23 votes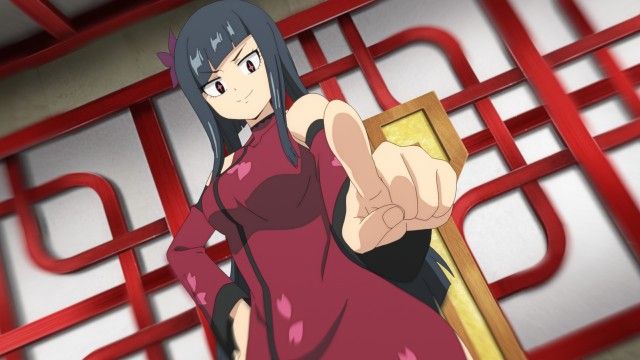 #8 - Words Will Give You Strength
Season 1 - Episode 18 - Aired Aug 8, 2021
24 votes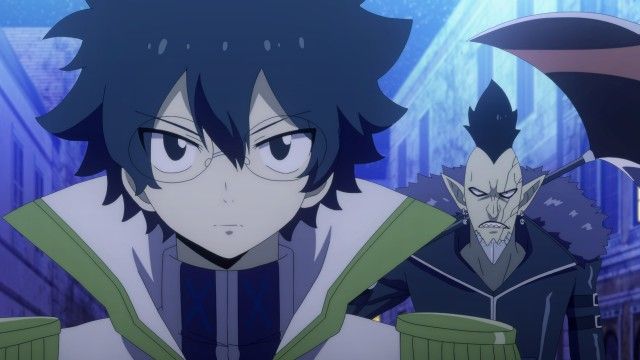 #9 - Great Kaiju Shiki
Season 1 - Episode 15 - Aired Jul 18, 2021
"I'm at Drakken Joe" -Shiki and his friends are stunned by Homura's betrayal. However, another Homura in the form of a girl appears there. Shiki and his friends are confused by the two Homura. Homura says he was in captivity as soon as he arrived at Digitalis, and chased the fake Homura who had escaped. Meanwhile, Hermit, who had closed his heart, advises Shiki and his friends who are struggling with Jamilov's cheat- "You should use this cheat too."
22 votes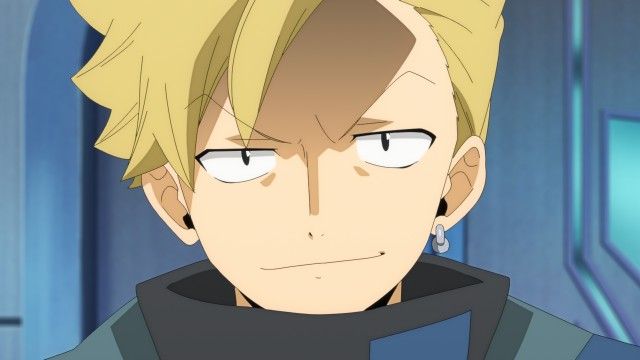 #10 - The Skull Fairy
Season 1 - Episode 6 - Aired May 16, 2021
While Shiki and the gang struggle to fly Aqua Wing off of Norma, Weisz suddenly appears and offers to help — but he wants something in return.
35 votes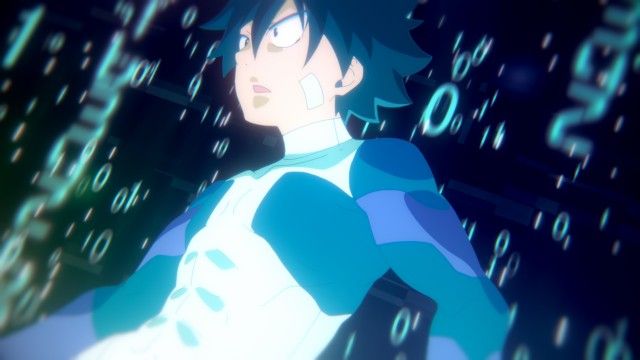 #11 - The Super Virtual Planet
Season 1 - Episode 13 - Aired Jul 4, 2021
Hermit, one of the four demons found on Iron Hill on the planet Blue Garden, was in an abnormal sleep state-a state in which the human "heart" was damaged. Shiki and his colleagues find out that the cause of this abnormal sleep is that Hermit's spirit remains dive into the digital world, "The Super Virtual Planet Digitalis," and they take their bodies to save Hermit. Digitize and dive into digitalis.
22 votes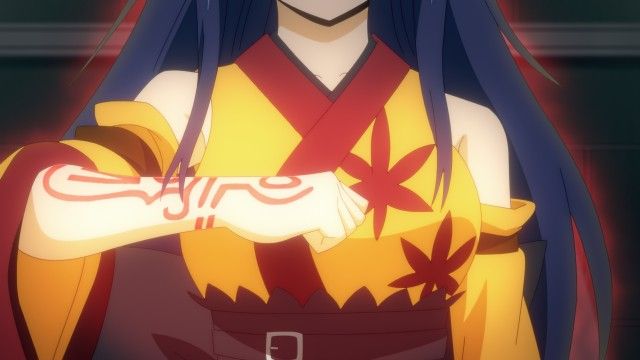 #12 - Planet Guilst
Season 1 - Episode 9 - Aired Jun 6, 2021
While Shiki and the others rush to rescue Rebecca, Weisz returns to Edens Zero along with a woman named Homura.
28 votes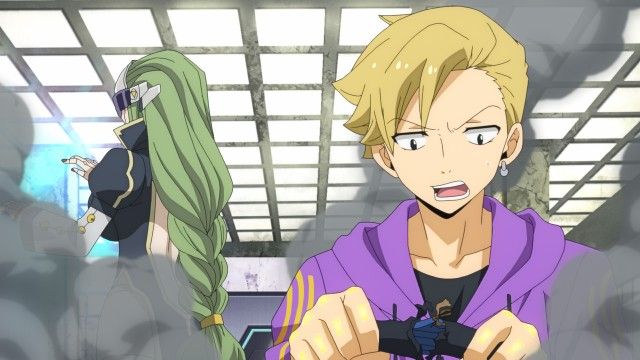 #14 - Fireworks
Season 1 - Episode 16 - Aired Jul 25, 2021
Edens Zero, whose system was hacked by the spider who revealed himself, is destroyed from the inside. Only Hermit can normalize the system anymore. However, Hermit shuts himself up in the dress factory and refuses to do so. "I don't care anymore...", holding my knees and remembering the past 15 years ago. It is Hermit's most cruel memory of dreaming of "friendship between humans and machines."
24 votes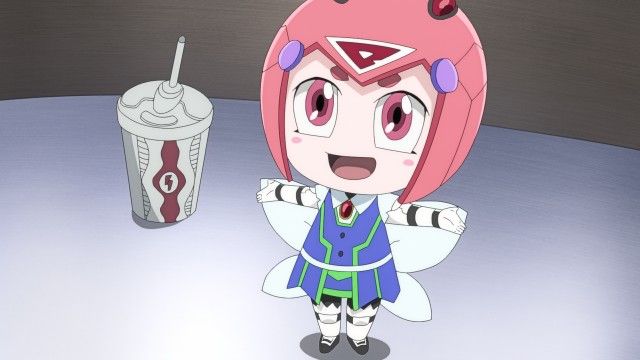 #15 - The Temple of Knowledge
Season 1 - Episode 17 - Aired Aug 1, 2021
Hermit returned to Edens Zero, and three of the four demon kings were gathered. In order to get a clue about the whereabouts of the remaining one, Valkyrie, Shiki and his friends head for the "Planet of Time Mildian" where the "Legendary Fortune-Teller of the Cherry Blossom Universe" lives. Meanwhile, Drakken Joe is informed by Spider about Edens Zero. It was a surprising person who communicated to get information, saying, "Don't smell gold!"
21 votes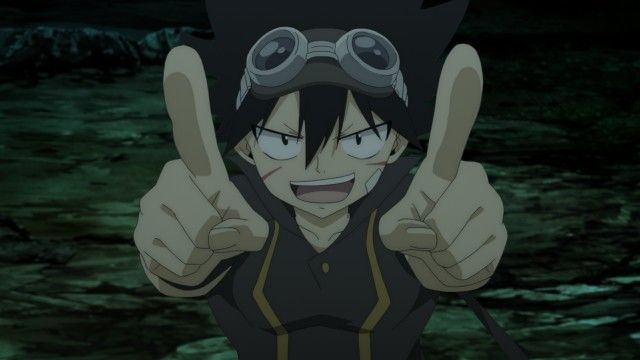 #16 - New Friends
Season 1 - Episode 12 - Aired Jun 27, 2021
Witch and Sister Ivry finally reunite, and Homura reveals her true motivations for coming aboard Edens Zero.
30 votes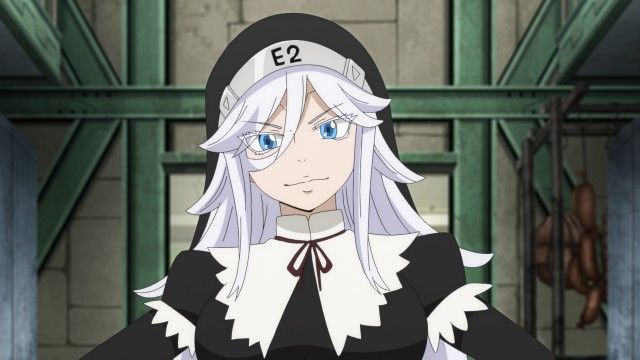 #17 - Sister Ivry
Season 1 - Episode 11 - Aired Jun 20, 2021
As the chronophage moves ever closer to Planet Guilst, Shiki is disgusted to see Sister use Jinn as a shield. Then, another Sister appears!
32 votes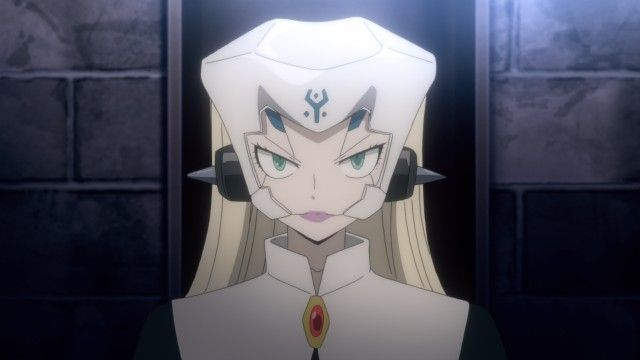 #18 - The Great Naked Escape
Season 1 - Episode 10 - Aired Jun 13, 2021
Homura uses her Soul Blade powers to fight off Sister's men. Meanwhile, Rebecca plans her escape from Illega Tower.
29 votes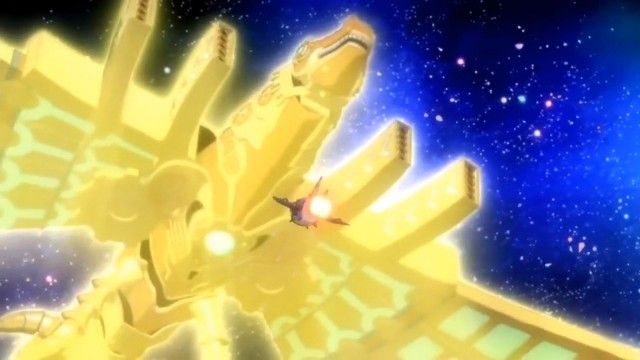 #19 - Into the Sky Where Cherry Blossoms Flutter
Season 1 - Episode 1 - Aired Apr 11, 2021
Rebecca Bluegarden visits the nearly deserted Granbell Kingdom. There she meets the sole human inhabitant, Shiki, who wants to be her friend.
59 votes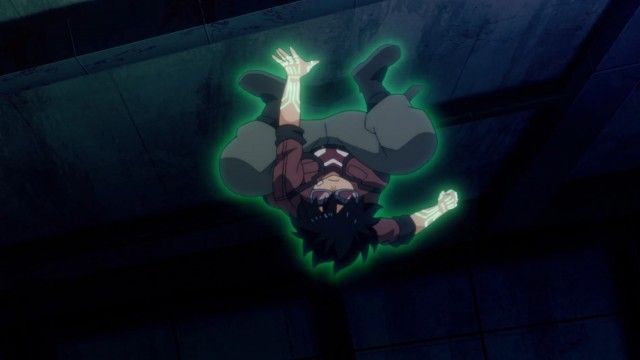 #20 - A Man Named Weisz
Season 1 - Episode 4 - Aired May 2, 2021
On the planet Norma, where time is 50 years in the past, Happy and Rebecca meet a young Professor Weisz, who long ago saved Happy's life.
37 votes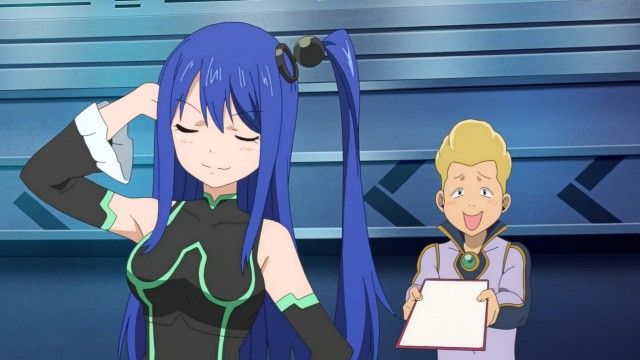 #21 - Adventurers
Season 1 - Episode 3 - Aired Apr 25, 2021
Shiki loses his cool when famous B-Cuber Labilia makes fun of Rebecca's inferior B-Cube channel. Then, Shiki gets his official adventure license.
39 votes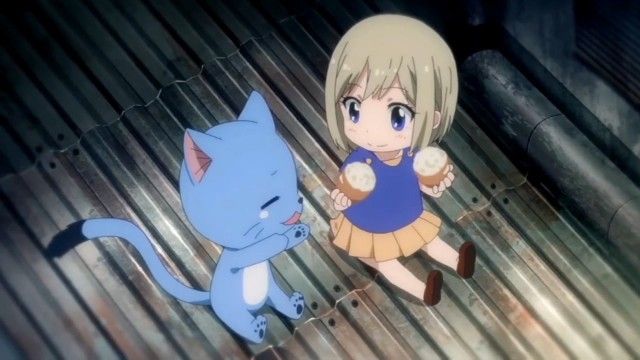 #22 - A Girl and Her Blue Cat
Season 1 - Episode 2 - Aired Apr 18, 2021
On their way to Blue Garden, Rebecca encourages Shiki to get his adventure license. She also asks him to be a bodyguard for her and Happy.
41 votes