The BEST Episodes of Drop The Dead Donkey
Every episode ever - ranked by fan votes!
Last Updated: Nov 18, 2021
Welcome to the Globelink News team, primed and ready to bring you the latest news...somehow. Under the ineffective management of Gus, the team bicker, fight, tease, gamble and mock their way through the day's news. Their professional rivalries and domestic traumas are laid bare on the floor of the newsroom. Episodes were recorded close to transmission, to make use of contemporary news events, thus giving the programme a greater sense of realism. Created by Andy Hamilton and Guy Jenkin, the series had an ensemble cast, making stars of Haydn Gwynne, Stephen Tompkinson and Neil Pearson.
Watch Now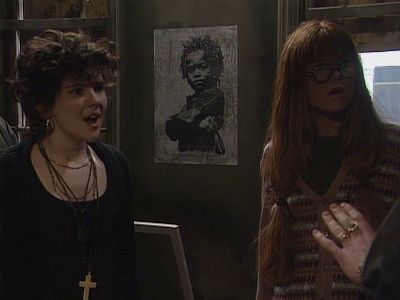 #1 - George and His Daughter
Season 3 - Episode 10 - Aired Mar 11, 1993
Damien gets caught in South Africa when a dictator wants information on dissidents in the UK. Joy and her friend go to see the Chippendales, so Henry and Dave try to show that they can go one better. George hunts for his daughter who is living rough with a bunch of squatters.
66 votes
Writers:
Andy Hamilton

,
Guy Jenkin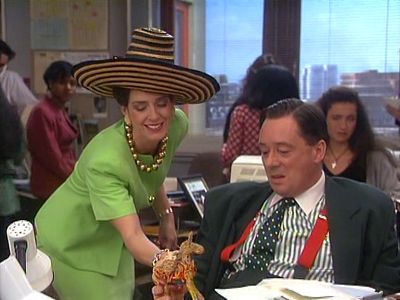 #2 - No More Mr Nice Guy
Season 4 - Episode 8 - Aired Nov 17, 1994
George sends Sally and Henry out to Acapulco for an international conference after shedding his wimpish image.
39 votes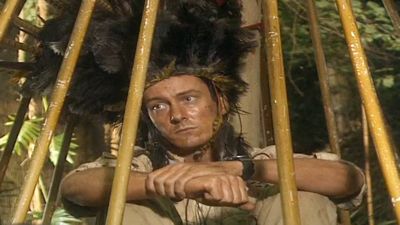 #3 - The Final Chapter
Season 6 - Episode 7 - Aired Dec 9, 1998
The staff prepares big changes in their second careers, but nothing goes as plans.
37 votes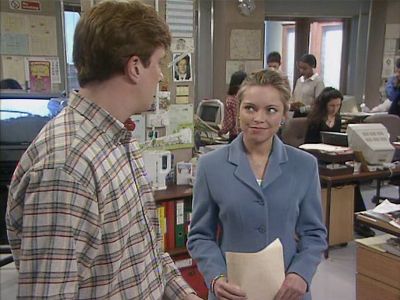 #4 - Damien and the Weather Girl
Season 4 - Episode 12 - Aired Dec 15, 1994
A new weather girl joins the show and Dave ends up dating her, but he discovers that it is too dangerous to keep on seeing her so Damien tries his luck. Henry is to be featured on 'Living Legends' but he refuses to take part because he has confided in Dave that he may be impotent.
36 votes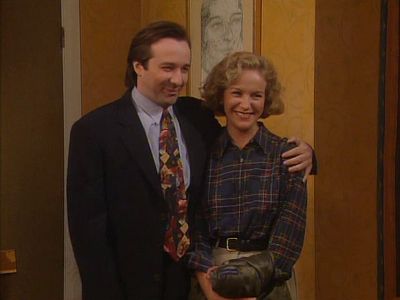 #5 - Helen's Parents
Season 4 - Episode 5 - Aired Sep 27, 1994
Helen asks Dave to be her boyfriend at a dinner party she is holding for her parents so she doesn't have to tell them that she is gay. Sally turns out to be pregnant. George thinks he is love with Anna. Henry beats Damien at chess but he is getting all his moves from Joy.
37 votes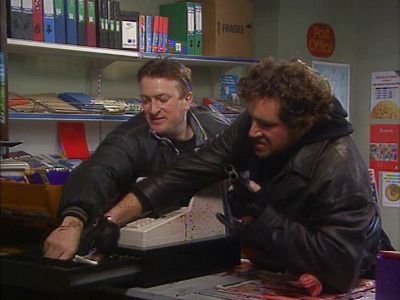 #6 - Crime Time
Season 4 - Episode 7 - Aired Nov 10, 1994
Gus proposes a new crime programme fronted by Sally and Damien but is unhappy with the director so he shoots the program himself. George still wants to marry Anna so Dave finds a way to stop them. When George finds out he goes berserk. Anna turns down Gus's offer of marriage.
37 votes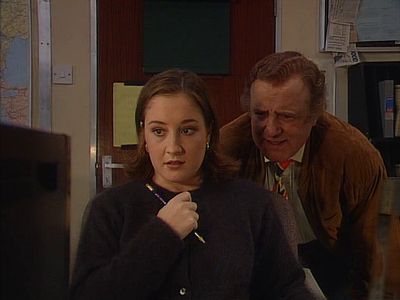 #7 - Henry's Autobiography
Season 4 - Episode 9 - Aired Nov 24, 1994
George is scared stiff that he will be interviewed by Jeremy Paxman on BBC TV. Henry tries to date the new girl reporter who has just joined the team but she turns him down. Damien tries to break into several high profile places to test their security.
37 votes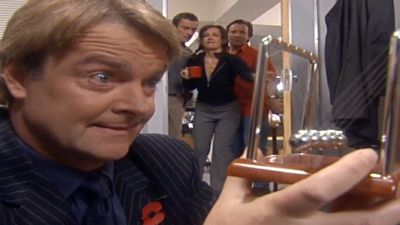 #8 - The Diaries
Season 6 - Episode 3 - Aired Nov 11, 1998
Helen tells her father she's a lesbian. Henry and Sally look for other jobs. Dave tries to get fired.
37 votes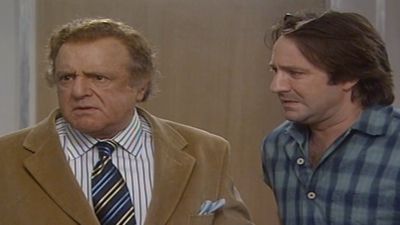 #9 - Henry's Diary
Season 5 - Episode 8 - Aired Nov 19, 1996
Henry's newspaper column is causing problems among the office staff. Gus is trying to sell tickets to Sir Roysten's benefit and he gets Joy to become a waitress for the evening.
36 votes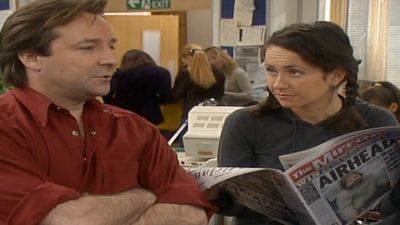 #10 - George Finds Love
Season 6 - Episode 5 - Aired Nov 25, 1998
George goes out on a date with Henry's niece Sue. With the threat of unemployment looming ahead Damien starts to suffer from a nervous condition. And can Sally's future husband save Globelink News?
36 votes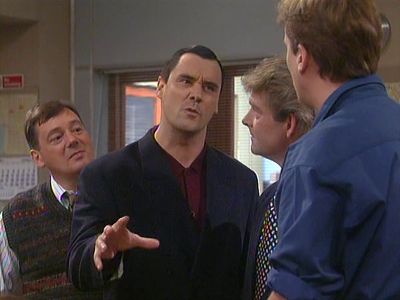 #11 - Births and Deaths
Season 4 - Episode 4 - Aired Sep 20, 1994
Damien gets a death threat from the drug barons he featured in one of his reports so Gus gets him a bodyguard. Is Sally pregnant? Someone claiming to be Henry's son shows up.
39 votes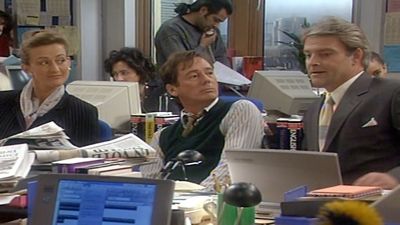 #12 - Charnley in Love
Season 5 - Episode 7 - Aired Nov 12, 1996
Sally does an old age pensioners advert, but it backfires on her. Dave is beginning to have second thoughts about getting engaged, then he finds out that his fiance is dumping him. One of Gus's old girl friends, who now works for Sir Roysten, comes to give Globelink the once over. Damien is the first subject on a new reality TV show. Damien interviews M.P.s Anne Coates and Tony Banks.
36 votes
Writers:
Malcolm Williamson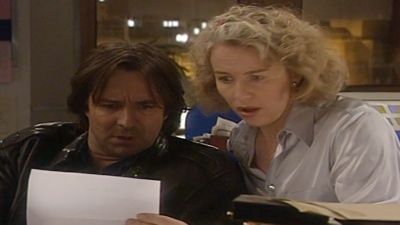 #13 - The Graveyard Shift
Season 5 - Episode 11 - Aired Dec 10, 1996
Most of the staff end up back at the office on the graveyard shift. Dave and Helen see the report on the drug tests that Gus has taken showing George with traces of ecstasy. Joy brings her brother who has been sleeping rough back to the office and he beats Gus's record score on a video game.
36 votes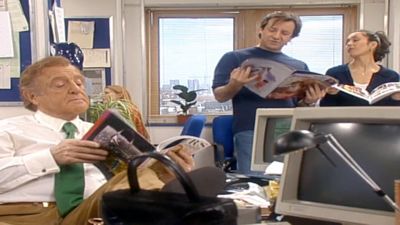 #14 - But Is it Art?
Season 6 - Episode 4 - Aired Nov 18, 1998
Sally begins dating older men. George meets Henry's niece. Helen tells her mother she's a lesbian.
36 votes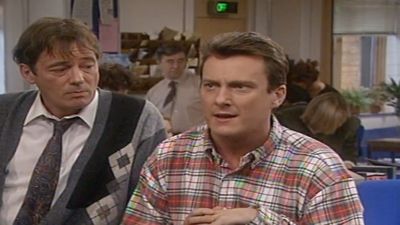 #15 - The Bird of Doom
Season 5 - Episode 3 - Aired Oct 15, 1996
Gus hires a new security firm. Joy applies for a job at the BBC.
35 votes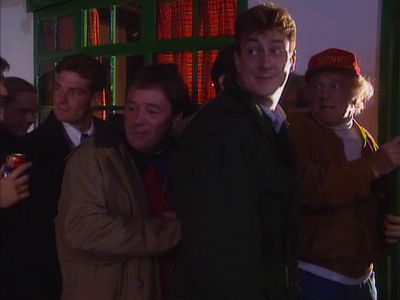 #16 - The Wedding
Season 4 - Episode 11 - Aired Dec 8, 1994
Dave organises a stag night for a member of the staff but it is Gus who is stripped naked at the end of the evening. Henry's house is occupied by the builders so he has to stay with Gus who turns out to be very boring. Joy is put in charge of the stationary cupboard.
38 votes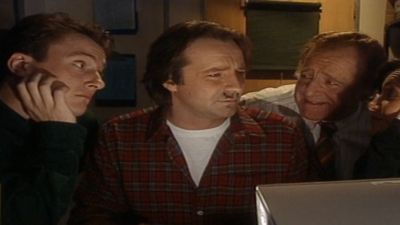 #17 - George's Car
Season 5 - Episode 6 - Aired Nov 5, 1996
George buys Henry's old Jaguar and immediately has to spend 2000 pounds on a new gearbox. Sally is thinking about cosmetic surgery and Dave might break the habit of a lifetime and propose marriage to his girlfriend.
36 votes
Writers:
Malcolm Williamson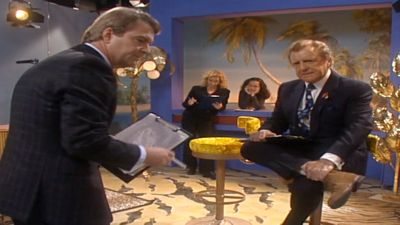 #18 - Beasts, Badgers and Bombshells
Season 6 - Episode 2 - Aired Nov 4, 1998
Roy Merchant promises to not cut jobs.
36 votes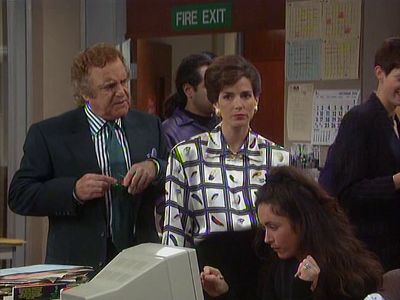 #19 - The Day of The Mum
Season 4 - Episode 3 - Aired Oct 13, 1994
Gus is back from hospital and delegates more responsibility to Helen. Damien's mother shows up and is still criticising him. Helen sorts out a problem of expenses between Henry and Sally. George goes to his ex wife's wedding.
37 votes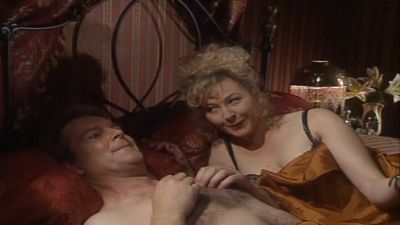 #20 - Sex 'n' Death
Season 5 - Episode 12 - Aired Dec 17, 1996
Henry finds out that he is dying so goes on a bender to end all benders but there is a surprise in store. Gus is having sex nightmares about Joy so he asks Dave for advice but the nightmares continue with someone else.
37 votes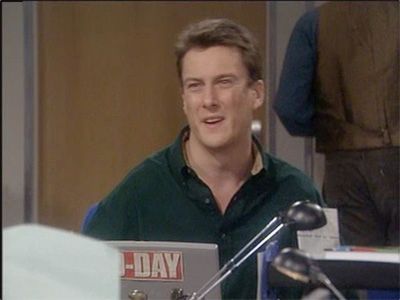 #21 - Inside the Asylum
Season 5 - Episode 1 - Aired Oct 1, 1996
Sally returns from a mental hospital. Helen is carjacked. Henry is offered a job at the BBC.
36 votes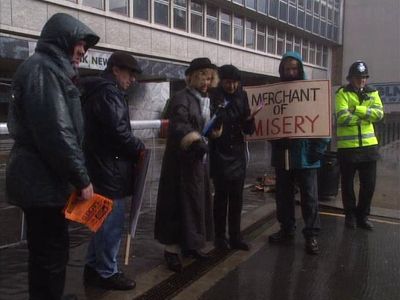 #22 - The Strike
Season 4 - Episode 10 - Aired Dec 1, 1994
Most of the staff are out on strike because of job cuts but Gus, Sally, George and Damien are still working so Gus brings in Russian back room staff to cover. Dave plays poker with the police who are on picket duty. George's wife has published an account about their life together.
38 votes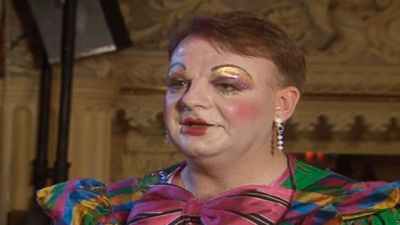 #23 - Luck
Season 5 - Episode 10 - Aired Dec 3, 1996
Damien ends up in hospital with a broken leg after being pushed down stairs by Liam Gallagher. Sally acts in a pantomime with Rosemarie Ford. Dave clears his debts with a bet on the football.
37 votes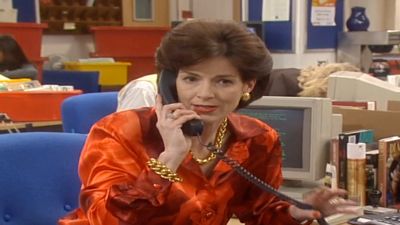 #24 - A Bit of an Atmosphere
Season 6 - Episode 6 - Aired Dec 2, 1998
Damian's fainting spells get worse. Henry gets a job on children's TV. Joy's sketches are displayed in a gallery.
36 votes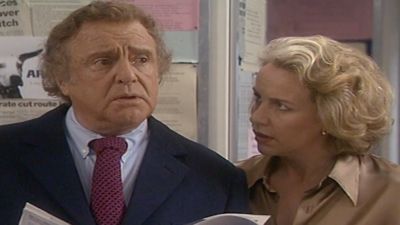 #25 - Dave and Diana
Season 5 - Episode 9 - Aired Nov 26, 1996
Gus brings in a psychologist to interview the staff. Henry and Damien think that Dave is dating Princess Diana but have a surprise in store. George brings in his home made wine.
37 votes