The BEST Episodes of Dr. Phil
Every episode ever - ranked by fan votes!
Last Updated: Oct 30, 2021
Dr. Phil is a talk show hosted by Phil McGraw. After McGraw's success with his segments on The Oprah Winfrey Show, Dr. Phil debuted on September 16, 2002. On both shows McGraw offers advice in the form of "life strategies" from his life experience as a clinical psychologist.
Watch Now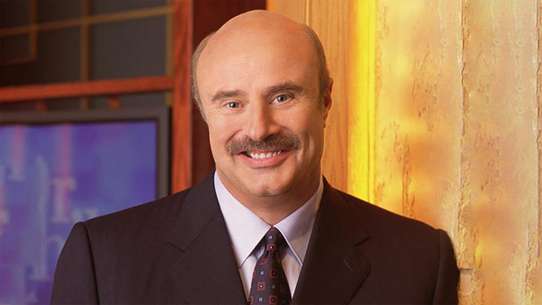 #2 - Parents Caught Crossing the Line?
Season 10 - Episode 40 - Aired Nov 4, 2011
1 votes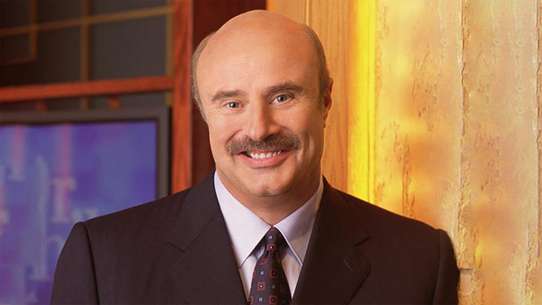 #3 - A Twisted Family Tragedy
Season 11 - Episode 25 - Aired Oct 15, 2012
A young woman says, from the ages of 6 to 17, her father molested her and gave her drugs; how to protect children from predators.
1 votes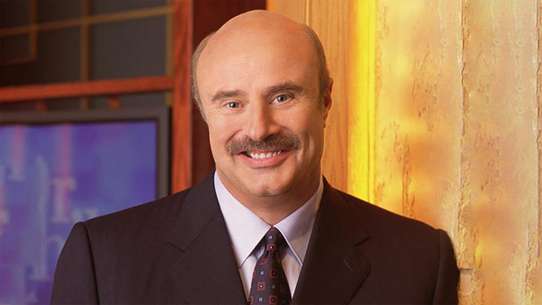 #4 - Broken Bones, Broken Hearts and Broken Engagements?
Season 11 - Episode 47 - Aired Nov 14, 2012
Brittany wants to marry her abusive, unfaithful boyfriend, who says he is willing to make changes.
1 votes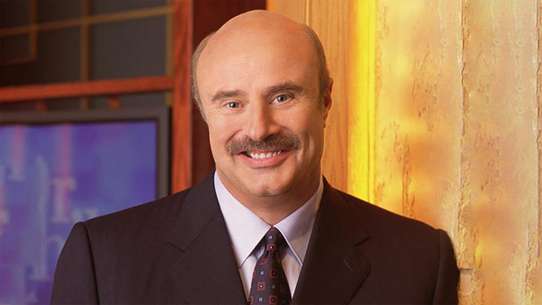 #5 - Ashley Toye: Monster or Mistake?
Season 11 - Episode 78 - Aired Jan 10, 2013
A young woman, facing life in prison for the torture and murder of two teens, may have the opportunity for a reduced sentence.
2 votes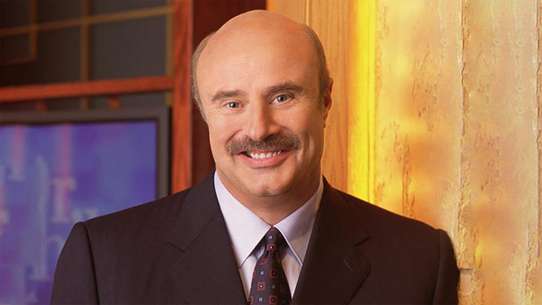 #6 - It's Either Me or Your Deadbeat Son: Meet Grandma
Season 11 - Episode 163 - Aired May 23, 2013
1 votes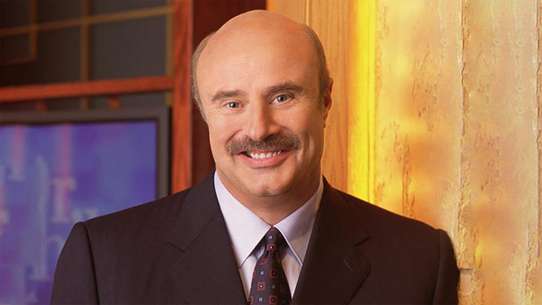 #7 - The Bitter Battle Over Modern Family's Ariel Winter
Season 12 - Episode 9 - Aired Sep 20, 2013
The mother of teen "Modern Family" star Ariel Winter, who lost custody of the girl amid accusations of physical and verbal abuse, tells her side of the story.
2 votes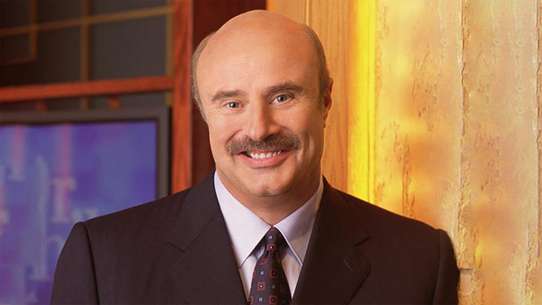 #8 - Dropout Daughter: Confronting the Boyfriend
Season 12 - Episode 11 - Aired Sep 24, 2013
Nathan and Jacy say their 16-year-old daughter, Valencia, is making poor choices, including dropping out of school, abusing drugs and dating a 25-year-old, who they say contributes to the teen's dangerous behavior. They claim that David uses drugs with Valencia, makes vulgar comments and has threatened them with violence. Sparks fly as the parents sit down with David for the first time on Dr. Phil's stage. Does David think he's putting Valencia in harm's way? Then, Nathan and Jacy talk about their struggles with controlling their daughter — and Nathan makes a shocking confession. Is he crossing the line when disciplining Valencia? What does Dr. Phil say this family must do to get back on track? Plus, Nick Carter is back with a special performance — dedicated to Valencia.This show contains strong language and sexual content. Viewer discretion advised.
1 votes
#9 - Private Planes, Black Tie Parties, Elite Sporting Events: The Shocking Story of One Woman's Life in Sex Trafficking
Season 15 - Episode 120 - Aired Mar 21, 2017
Kendall claims she was sold by her parents at birth to a powerful international sex trafficker. She says when she wasn't locked in a cage with other kidnapped children, she was flown all over the world on private planes, being sold to wealthy and powerful men. Kendall says as she grew older, she would often escort these rich and prominent clients to black tie affairs and high profile sporting events. From doctors and politicians to even law enforcement, Kendall says she was taught how to act and dress in order to never raise suspicion. For the first time since she says she left her life of sex trafficking three years ago, Kendall tells her story and explains why she is still petrified that the boss of this operation, whom she calls "the man who owns her," will find her and bring her back.
28 votes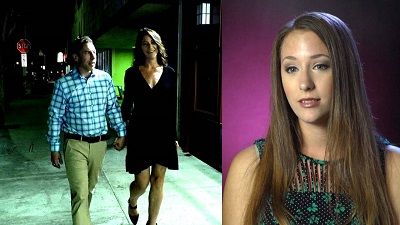 #10 - My Mother Is Dating the Man Who Abused My Sister
Season 17 - Episode 32 - Aired Oct 23, 2018
Alyssa, an 18-year-old college student, says she is horrified that her mom, Carla, is dating Ron, the man who was convicted of assaulting her baby sister 12 years ago.
1 votes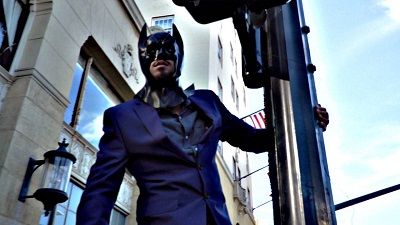 #11 - My Fiancé Believes He's a Superhero
Season 17 - Episode 98 - Aired Feb 7, 2019
Kalan wrote into the show desperate for Dr. Phil's help because she says her fiancé, Giovanni, made a major shift in his life goals. Just two days after he asked Kalan to marry him, she says the Army veteran made a very serious decision to change his identity. Kalan says he has now taken on the persona of a superhero and will only answer to "Goose Wayne Batman." Kalan says he refuses to take off his mask or eye makeup and although she's loved him since she was 14, this may be too much to handle. "Goose," as he refers to himself, says he just wants to help and protect people, and being "Goose Wayne" is a non-negotiable part of his life and also his full-time job. The two are engaged to be married, but Kalan says she doesn't want to be walking down the aisle with a masked man.
1 votes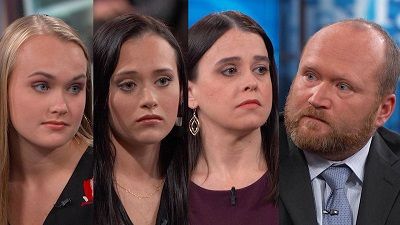 #12 - Save My Beautiful Daughters from Their Narcissistic Father
Season 17 - Episode 117 - Aired Mar 6, 2019
Stay-at-home mom Jessica claims her soon-to-be ex-husband of 23 years, Mike, is a narcissist who controls everything in her and their teenage daughters' lives, especially the finances. Sixteen-year-old Chloe and 18-year-old Zoey say the worst thing he did was to shatter their dreams of becoming professional dancers in New York City. But Mike claims Jessica is putting the girls in the middle of their fight and brainwashing them to hate him. Dr. Phil tells Mike and Jessica what every couple needs to do with children when their marriage falls apart.
1 votes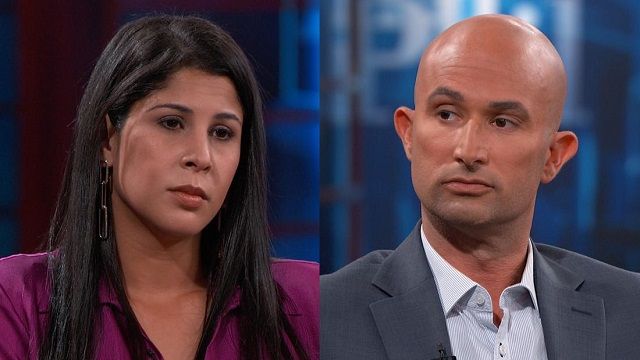 #13 - "My Wife Tricked Me into Getting a Divorce"
Season 18 - Episode 76 - Aired Jan 6, 2020
Doug says he and his ex-wife, Amy, have been living in the same house since their recent divorce so they can co-parent their two children. He says it wasn't his idea to end the marriage – and he wants his wife back. He blames his former steroid addiction for causing him to have an affair with an 18-year-old cheerleader. Amy claims Doug was always an abusive husband, and steroids only made it worse. She says Doug is using their children to manipulate her and pressure her to reconcile. She says she's done with the marriage and wants nothing from Doug except to co-parent.
1 votes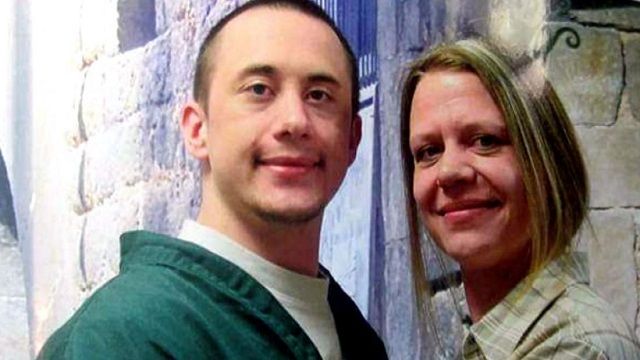 #14 - "Battered and Bruised: My Grandson Nearly Killed His Baby"
Season 18 - Episode 77 - Aired Jan 7, 2020
Emma claims she's so angry with her grandson, Jordan, that she says she could, "Kill him, the next time I see him!" Emma says that her grandson nearly beat-to-death his then 1-month-old daughter, Leigh, who suffered multiple life-threatening injuries, but by a miracle, survived. Emma says despite her grandson being locked up, she is still concerned for Leigh's well-being, because her daughter, Jenny, adopted the child, and she fears that despite legal orders, Jenny may be allowing Jordan to have contact with her, a claim Jenny adamantly denies.
1 votes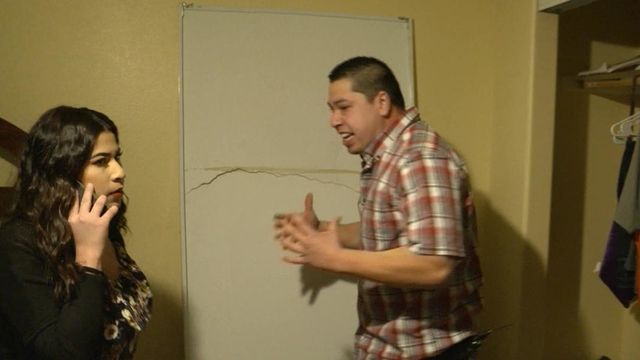 #15 - Our Family is Being Bullied by Raging Ryan
Season 18 - Episode 100 - Aired Feb 7, 2020
Alyssa, Amanda, and their brother, Dylan, say they live in fear of their 25-year-old brother, Ryan, who turns into a monster, destroying whatever is in his path if he doesn't get what he wants, which mainly includes: spending money, his favorite meals and a continuous supply of marijuana. The family says when Ryan rages, he will kick holes in walls, punch doors, destroy furniture, and scream at the top of his lungs. They say Ryan has even terrified Alyssa so badly that she hid in her closet with her dog and a Taser! But despite all of Ryan's acts of intimidation, his siblings and their mother, Erika, admit to giving into almost all of Ryan's demands to make sure he is kept happy. But is Ryan "happy?" Dr. Phil talks with Ryan and learns more about what is going on behind his violent rages that go on at home.
1 votes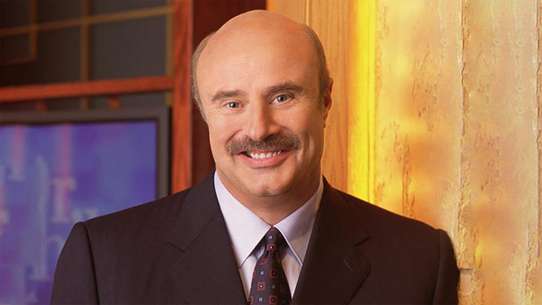 #16 - Coronavirus: How to Stay Safe
Season 18 - Episode 130 - Aired Mar 27, 2020
Grocery stores are being wiped clean of toilet paper and food, and there's another product that people are stocking up on: guns and ammo. People who normally have never even given a thought to purchasing a gun are buying one. Is panic buying a gun really going to calm your fears? L.A. County Sheriff Alex Villanueva tells us how the largest sheriff's department in the country is handling this pandemic.
1 votes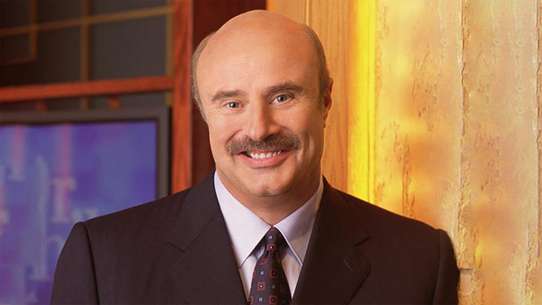 #17 - Exclusive: Ahmaud Arbery's Family Speaks Out
Season 18 - Episode 162 - Aired May 15, 2020
A case that has caused outrage and grief across the nation: The family of Ahmaud Arbery, a 25-year-old Georgia man who was killed in February, say he was simply out for an afternoon jog when he was shot and killed by two armed men in a pickup truck. The two men, charged with murder and aggravated assault almost three months after the incident, claim that they believed Arbery was a burglary suspect and they acted in self-defense. Arbery's parents speak out.
1 votes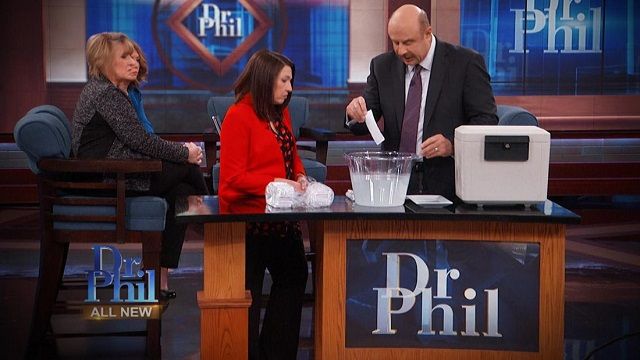 #18 - A "Dr. Phil" Catfish Investigation: What's Really Inside Lois' Safe?
Season 18 - Episode 164 - Aired May 19, 2020
Dr. Phil continues to uncover the truth behind Lois' online relationships. Last year, Lois says she met with an "associate" of one of her former fiancés, "The General," and received something extremely valuable and keeps it in her home safe under lock and key. Today, Dr. Phil opens Lois' safe. What is inside? Dr. Phil enlists the help of retired U.S. Secret Service Agent Ron Williams to analyze its contents. Dr. Phil also locates another one of Lois' alleged former fiancés, "Fred Adler," who Lois claims is working in Africa. Lois says "Fred" is a "good and honest man." Today, find out if "Fred" is telling Lois the truth.
1 votes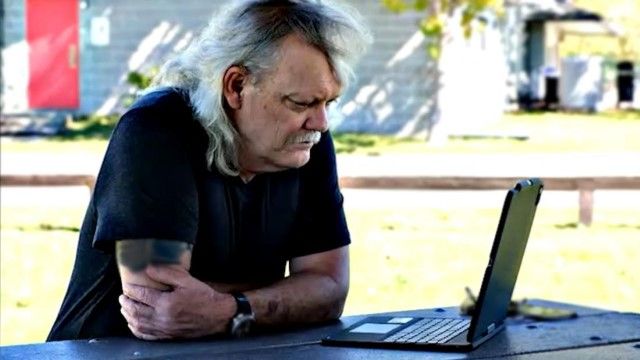 #19 - My Dad Believes He's Married to a Woman Named 'Maria' He's Never Met
Season 19 - Episode 45 - Aired Nov 13, 2020
Shelby wants to find the truth about her father, David's, online relationship with a woman he has never met. David says he met a woman named "Maria" online, and she has an inheritance of $10 million. David says he knows for a fact that "Maria" is a real person and can't wait to introduce her to his daughter one day. Shelby says her relationship with her dad is broken and wishes he would spend more time with her, rather than chasing a woman who she fears doesn't exist.
1 votes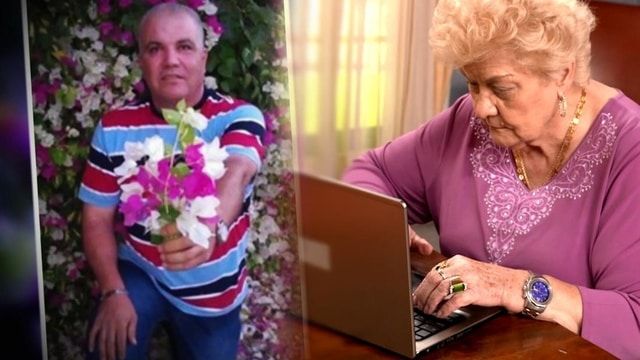 #20 - Dr. Phil International Investigation: Where is "Sammie Lee Strong"?
Season 19 - Episode 48 - Aired Nov 18, 2020
Dr. Phil continues to search for Anna's alleged boyfriend, "Sammie Lee Strong," and finds the man behind the photos. Dr. Phil then meets two women who claim the man isn't telling the entire truth – making this a catfish story unlike any Dr. Phil has ever covered. Tune in today to see the unexpected twists and turns as Dr. Phil's investigation turns international!
1 votes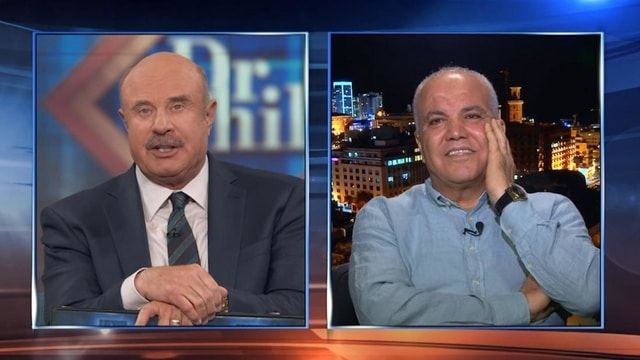 #21 - Dr. Phil International Investigation: What Will Anna Decide?
Season 19 - Episode 49 - Aired Nov 19, 2020
For the past two days, Dr. Phil has been conducting an international investigation into Anna's alleged online boyfriend, "Sammie Lee Strong". On Wednesday, Dr. Phil found the man behind the photos of "Sammie Lee Strong," and discovered he was neither critically ill nor in Nigeria. Today, Anna meets a woman who is a catfish victim herself, who explains to Anna that she has two choices: walk away now or lose everything she has. And, Dr. Phil has a surprise for that woman. What does Anna think? Plus, an update from a past guest and fan favorite who can relate to this situation all too well. Tune in today for Anna's part three conclusion.
1 votes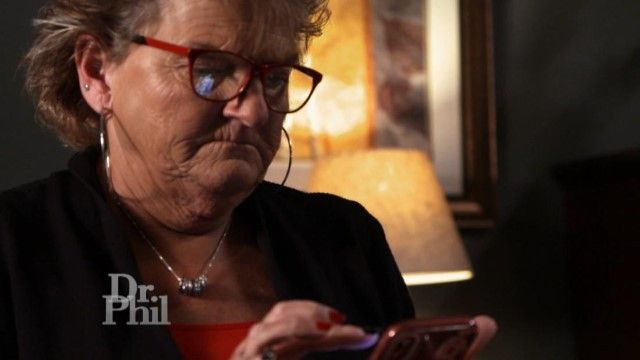 #22 - My Mom Is in Love with a Man Who Doesn't Exist
Season 19 - Episode 126 - Aired Apr 6, 2021
Karen says she's fallen in love and plans to spend the rest of her life with a man named "Thomas," whom she met online. But, Karen's daughter, Mindy, says there is no "Thomas." She says she is sure her mother is being catfished by a man she has never met or even video chatted with, who claims to be on an oil rig and stuck in the Gulf of Mexico. Mindy says her mother's heart is not the only thing "Thomas" has stolen from her; he has also gone after money her recently retired mother doesn't have to give. Karen says she is a dedicated Dr. Phil viewer and has watched all his shows on catfishing, so she knows her "lover" is real. She claims the fact that no one can prove he is a fake gives her great hope they will be together soon. Find out what happens when Dr. Phil provides Karen with evidence that she is being scammed. Will she believe the truth?
1 votes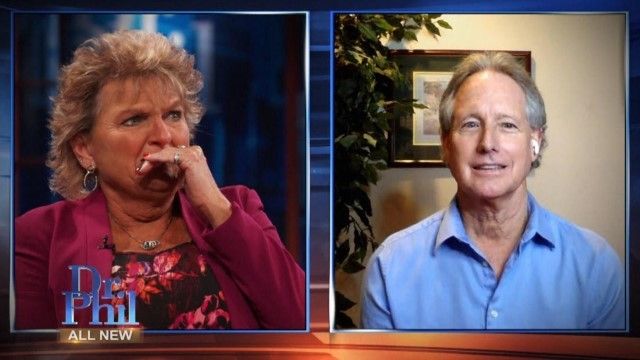 #23 - Karen's Catfish: Will She Believe the Truth
Season 19 - Episode 127 - Aired Apr 7, 2021
Dr. Phil continues his conversation with Mindy and her mother, Karen, who claimed to be in love with a man she had never met named "Thomas." Despite Dr. Phil providing Karen with seemingly overwhelming evidence that "Thomas" was indeed a catfish, Karen seemed to have a hard time grasping what had happened to her and who was behind the scam. Today, Dr. Phil introduces Karen to the man whose photos were stolen and used by Karen's catfish, which leads to a very emotional moment for Karen. But that's not all. Dr. Phil also introduces Karen to the man whose name and personal details were stolen and used by the catfish. And, is this the first time Karen has possibly fallen prey to an online catfish? Can Dr. Phil help Karen stop getting duped by online predators? Plus, infectious disease expert Dr. Tony Mills answers any and all questions you may have about getting the COVID-19 vaccine.
1 votes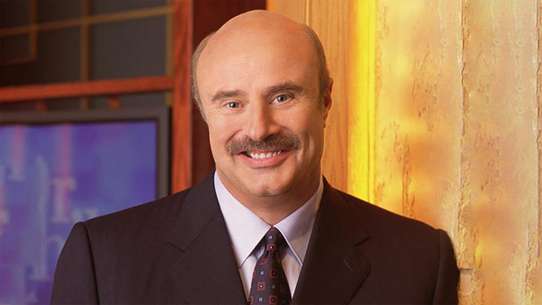 #24 - Angry Women Scared Husbands
Season 10 - Episode 28 - Aired Oct 19, 2011
1 votes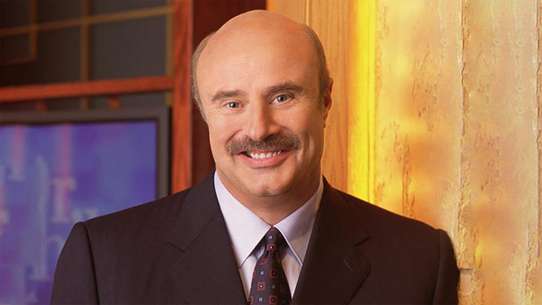 #25 - In Cold Blood: A Daughter Murdered, Part Two
Season 9 - Episode 159 - Aired May 23, 2011
A murdered child's mother and sister confront one of her killers.
1 votes