The BEST Episodes of Dr. Phil
Every episode ever - ranked by fan votes!
Last Updated: Nov 11, 2020
Dr. Phil is a talk show hosted by Phil McGraw. After McGraw's success with his segments on The Oprah Winfrey Show, Dr. Phil debuted on September 16, 2002. On both shows McGraw offers advice in the form of "life strategies" from his life experience as a clinical psychologist.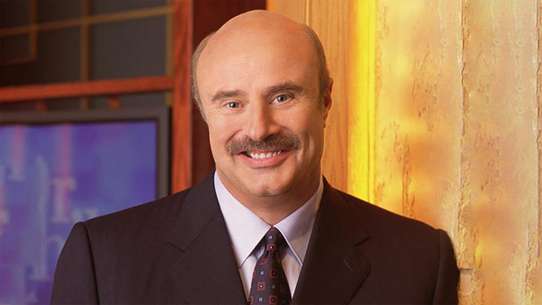 #1 - Blended Families
Season 10 - Episode 12 - Aired Sep 27, 2011
1 votes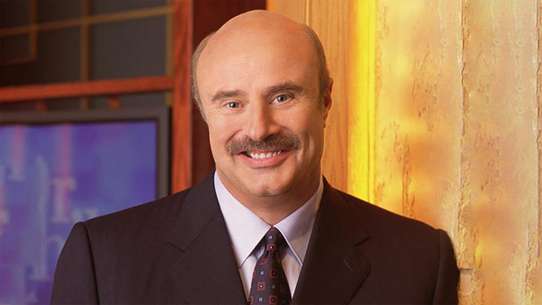 #2 - Whatever It Takes
Season 9 - Episode 74 - Aired Jan 7, 2011
A lead investigator and a former student involved in the Steinmetz Academic Decathlon cheating scandal; the lengths to which some college students go to ace an exam; the latest cheating techniques used in schools.
1 votes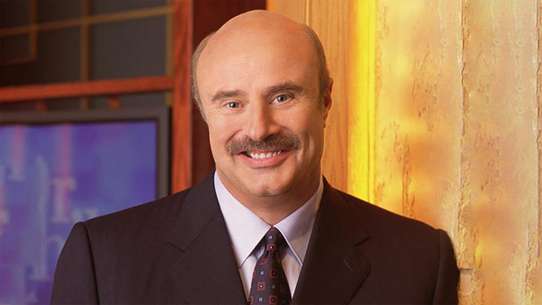 #3 - tba
Season 10 - Episode 40 - Aired Nov 4, 2011
1 votes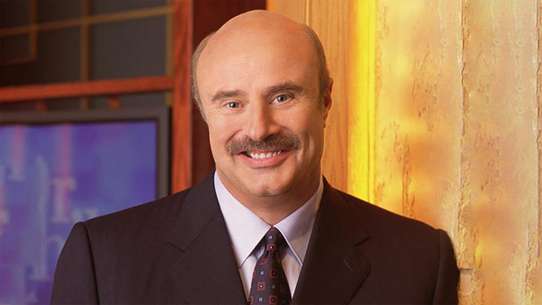 #4 - The Six Quickest Ways to Ruin a Marriage
Season 10 - Episode 129 - Aired Apr 3, 2012
Is your marriage headed down the aisle of divorce? Denise says she and her husband of two years, Rick, are physically abusive, constantly argue, rarely have sex and are in so much debt, they're struggling to pay the bills and keep food on the table for their five children. Rick says Denise enables her mother, Sandy, to instigate their arguments. Can this marriage be saved? And, learn the six quickest ways Dr. Phil says couples ruin their marriages.
1 votes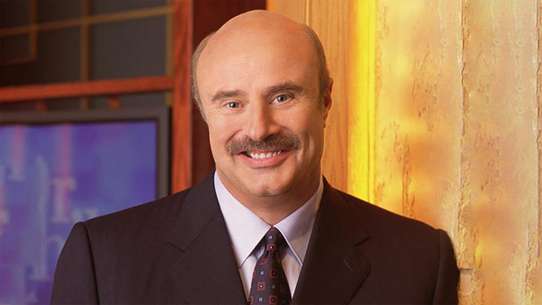 #5 - Unbearable In-Laws
Season 11 - Episode 52 - Aired Nov 21, 2012
A woman says her in-laws don't accept her because she is a different race than her husband, who feels like he is in a tug-of-war.
1 votes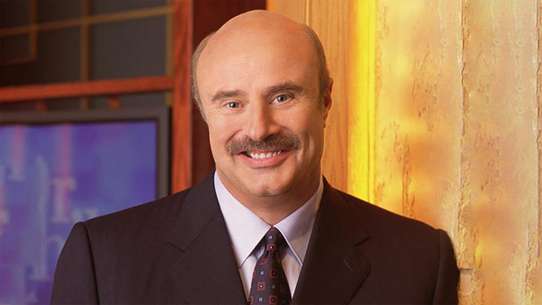 #6 - It's Either Me or Your Deadbeat Son: Meet Grandma
Season 11 - Episode 163 - Aired May 23, 2013
1 votes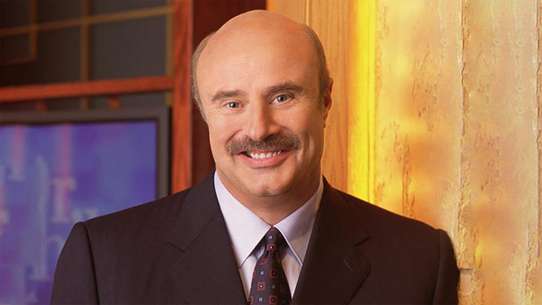 #7 - Dropout Daughter: Confronting the Boyfriend
Season 12 - Episode 11 - Aired Sep 24, 2013
Nathan and Jacy say their 16-year-old daughter, Valencia, is making poor choices, including dropping out of school, abusing drugs and dating a 25-year-old, who they say contributes to the teen's dangerous behavior. They claim that David uses drugs with Valencia, makes vulgar comments and has threatened them with violence. Sparks fly as the parents sit down with David for the first time on Dr. Phil's stage. Does David think he's putting Valencia in harm's way? Then, Nathan and Jacy talk about their struggles with controlling their daughter — and Nathan makes a shocking confession. Is he crossing the line when disciplining Valencia? What does Dr. Phil say this family must do to get back on track? Plus, Nick Carter is back with a special performance — dedicated to Valencia.This show contains strong language and sexual content. Viewer discretion advised.
1 votes
#8 - Private Planes, Black Tie Parties, Elite Sporting Events: The Shocking Story of One Woman's Life in Sex Trafficking
Season 15 - Episode 120 - Aired Mar 21, 2017
Kendall claims she was sold by her parents at birth to a powerful international sex trafficker. She says when she wasn't locked in a cage with other kidnapped children, she was flown all over the world on private planes, being sold to wealthy and powerful men. Kendall says as she grew older, she would often escort these rich and prominent clients to black tie affairs and high profile sporting events. From doctors and politicians to even law enforcement, Kendall says she was taught how to act and dress in order to never raise suspicion. For the first time since she says she left her life of sex trafficking three years ago, Kendall tells her story and explains why she is still petrified that the boss of this operation, whom she calls "the man who owns her," will find her and bring her back.
28 votes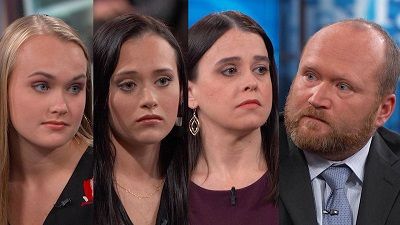 #9 - Save My Beautiful Daughters from Their Narcissistic Father
Season 17 - Episode 117 - Aired Mar 6, 2019
Stay-at-home mom Jessica claims her soon-to-be ex-husband of 23 years, Mike, is a narcissist who controls everything in her and their teenage daughters' lives, especially the finances. Sixteen-year-old Chloe and 18-year-old Zoey say the worst thing he did was to shatter their dreams of becoming professional dancers in New York City. But Mike claims Jessica is putting the girls in the middle of their fight and brainwashing them to hate him. Dr. Phil tells Mike and Jessica what every couple needs to do with children when their marriage falls apart.
1 votes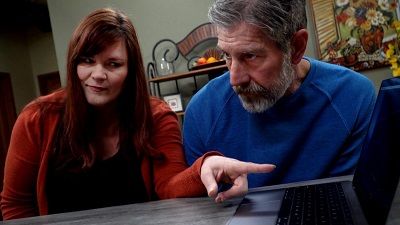 #10 - I Think My Husband is Cheating and I Have Proof
Season 17 - Episode 170 - Aired May 20, 2019
Angie says she is convinced that her husband of 23 years, Joe, is having an affair right under her nose with a 21-year-old woman. Angie says she installed surveillance cameras all around their home in hopes of catching Joe in the act. But Joe says he loves his wife and would never have an affair. After watching hours and hours of surveillance footage, Angie claims she has proof and believes Joe is lying. She says she sees images of Joe with someone else and hears a woman's voice. Will Dr. Phil see what Angie sees? And, the alleged "other woman" is here and what she has to say may surprise you.
1 votes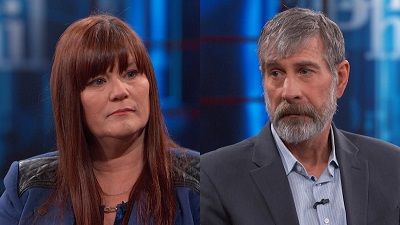 #11 - Angie's Demands: DNA Test, A Polygraph or a Confession. Is Joe Cheating?
Season 17 - Episode 171 - Aired May 21, 2019
Joe says for the past two years, he has felt like a prisoner in his own home, and his wife, Angie, is the warden. He says Angie won't let him out of her sight because she's convinced herself that he's been having an affair right under her nose with a 21-year-old friend of their daughter. Last year, this young woman had a baby, and Angie says it could be Joe's. Angie says Joe and the young woman deny the affair and she wants to know if she's the "crazy" one. Angie wants a DNA test and polygraph exam to prove his innocence. But Dr. Phil says there could be a completely different explanation for all of this, and you won't believe what it is.
1 votes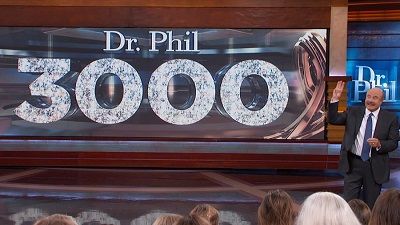 #12 - Dr. Phil's 3000th Show
Season 18 - Episode 12 - Aired Sep 24, 2019
After 17 seasons and nearly 20,000 guests, Dr. Phil celebrates his 3,000th episode! Dr. Phil's studio audience is filled with some of your favorite guests from past seasons. From relationships on the brink of divorce and out-of-control teenagers to guests struggling with deadly addictions and disorders, find out how some of Dr. Phil's most memorable guests are now. And, you will not believe which former guest surprised everyone with an engagement ring and proposal on Dr. Phil's stage! Surprise guest messages from Oprah Winfrey, the Jonas Brothers, and more -- hear what they have to say about Dr. Phil's 3,000th milestone. Plus, find out the surprise that left Dr. Phil nearly speechless!
1 votes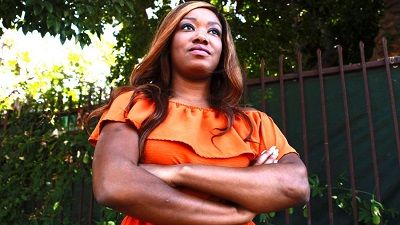 #13 - Ghosted: "Why Are My Dates Disappearing?"
Season 18 - Episode 13 - Aired Sep 25, 2019
Many singles these days have fallen victim to the "silent" epidemic that has been sweeping the dating world. Yep, we're talking about "ghosting." Ghosting is when someone you've been dating ditches you without warning. Poof! Gone! Brittney, who says she's been ghosted eight times, wants to know why. And Diane and her mother, Marlene, say they were ghosted six months ago by Diane's live-in boyfriend. Will Dr. Phil be able to conjure up some ghosts to see why they suddenly disappeared on these ladies? And, if one appears, will the ladies like what they hear?
1 votes
#14 - Dying to Be Hot
Season 18 - Episode 30 - Aired Oct 18, 2019
Brazilian butt lifts, or BBLs as they are also known, are a growing trend -- often with dangerous results. Celebrities like Kylie Jenner and Kim Kardashian have countless fans, followers and admirers, but trying to emulate those hourglass figures can have a cost. Dr. Phil interviews the mother and grandfather of Danea Plasencia, who died after a Brazilian Butt lift surgery in Miami earlier this year. Then, Dr. Phil speaks with R&B singer and star of the hit reality show Love & Hip Hop, K. Michelle, about her traumatic experience getting black market butt injections and the numerous surgeries required to help her recover. Plus, Dr. Phil and K. Michelle meet Marlene, who also got black market butt injections and says she doesn't know exactly what is inside of her. With the help of several doctors, including Dr. Andrew Ordon from The Doctors, Dr. Phil helps Marlene get to the bottom of what is going on medically.
1 votes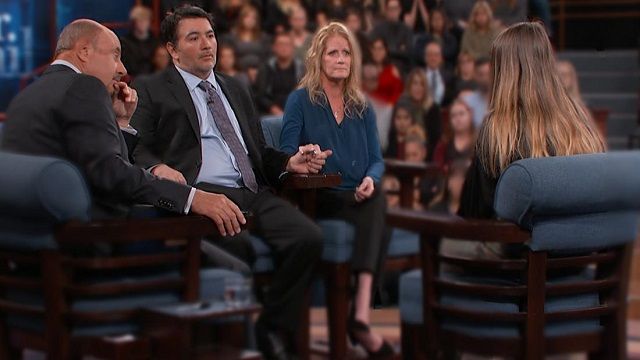 #15 - After Barricading Her Mom in the Car, Rae Makes it to Stage
Season 18 - Episode 56 - Aired Nov 25, 2019
After resisting all morning, Rae finally makes her way to the Dr. Phil stage. She claims her parents not only ignore her, but her mother's illness and father's alcoholism and physical abuse are the main reasons for her out-of-control anger. What happens when Rae refuses to go for treatment? You do not want to miss how this out-of-control teen drama ends!
1 votes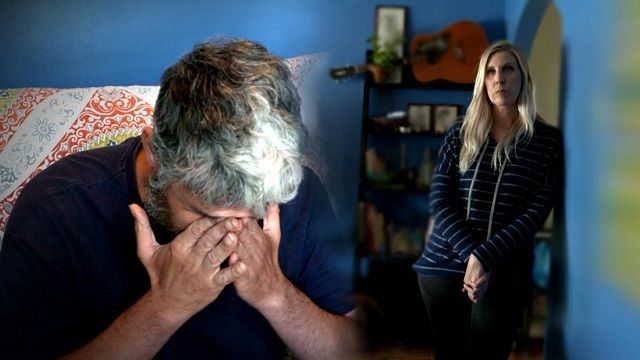 #16 - I'm Leaving My Husband Next Week if He Doesn't Get Help with His OCD!
Season 18 - Episode 61 - Aired Dec 2, 2019
Robin wrote in to the show desperate for help for her husband, Mike. She says it's urgent because she is ready to leave her husband if he won't get help with his severe OCD. Robin says she's set a deadline, and if he doesn't get help, she's out of his life and he may be out on the streets. Mike says his OCD has taken over his life and he's a prisoner in his own head. He says he spends his life living in torment, but he's willing to do anything to keep Robin in his life.
1 votes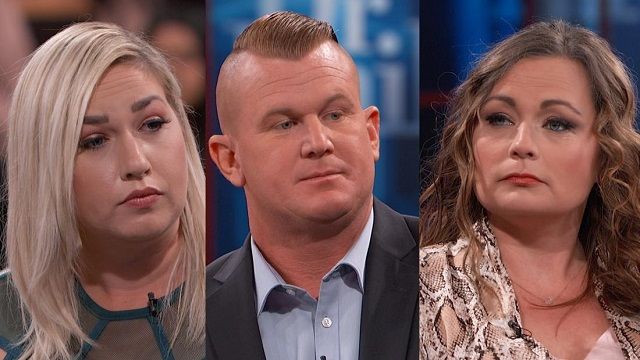 #17 - Battle of the Exes
Season 18 - Episode 62 - Aired Dec 3, 2019
Mike and his fiancé, Julia, claim that ever since their engagement, Mike's ex-wife, Christy, has become "crazy with jealousy" and has been stalking and harassing them. They claim Christy has sent the police to their house over 20 times for no reason and even sent them to Mike and Christy's son's football practice! Christy denies their allegations and claims, instead, that her ex-husband is an irresponsible, overbearing, narcissist, who is poisoning their son against her. She says she couldn't care less about Mike and his new "90-day fiancé," Julia. Christy says she's not stalking or harassing them, and has only used the police to ensure she receives her court-ordered weekends with her son. Can Dr. Phil help these battling exes come to a truce? Find out!
1 votes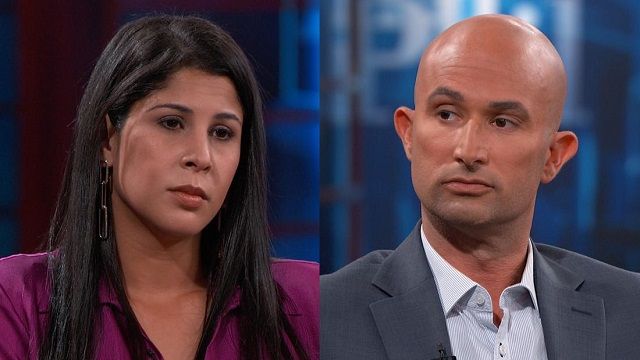 #18 - "My Wife Tricked Me into Getting a Divorce"
Season 18 - Episode 76 - Aired Jan 6, 2020
Doug says he and his ex-wife, Amy, have been living in the same house since their recent divorce so they can co-parent their two children. He says it wasn't his idea to end the marriage – and he wants his wife back. He blames his former steroid addiction for causing him to have an affair with an 18-year-old cheerleader. Amy claims Doug was always an abusive husband, and steroids only made it worse. She says Doug is using their children to manipulate her and pressure her to reconcile. She says she's done with the marriage and wants nothing from Doug except to co-parent.
1 votes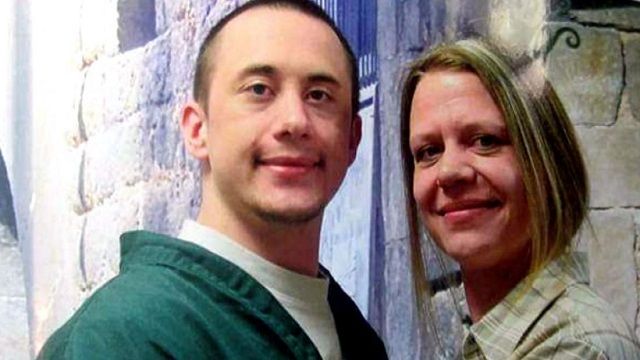 #19 - "Battered and Bruised: My Grandson Nearly Killed His Baby"
Season 18 - Episode 77 - Aired Jan 7, 2020
Emma claims she's so angry with her grandson, Jordan, that she says she could, "Kill him, the next time I see him!" Emma says that her grandson nearly beat-to-death his then 1-month-old daughter, Leigh, who suffered multiple life-threatening injuries, but by a miracle, survived. Emma says despite her grandson being locked up, she is still concerned for Leigh's well-being, because her daughter, Jenny, adopted the child, and she fears that despite legal orders, Jenny may be allowing Jordan to have contact with her, a claim Jenny adamantly denies.
1 votes
#20 - "Terrorized By My 10-Year-Old"
Season 18 - Episode 80 - Aired Jan 10, 2020
Alisha says her 10-year-old son, Kevin, is pushing his family to their limits of tolerance as they live in fear of his next violent outburst. They currently have to hide all the knives and lighters in the house, and his other siblings have to barricade themselves in their rooms at night when he flies into a rage. Alisha says she's more frightened of the future Kevin hurting her entire family or ending someone's life one day. She says Dr. Phil is her last hope to control her son's behavior before it's too late.
1 votes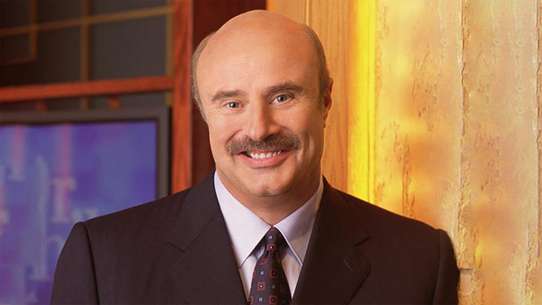 #21 - Exclusive: Ahmaud Arbery's Family Speaks Out
Season 18 - Episode 162 - Aired May 15, 2020
A case that has caused outrage and grief across the nation: The family of Ahmaud Arbery, a 25-year-old Georgia man who was killed in February, say he was simply out for an afternoon jog when he was shot and killed by two armed men in a pickup truck. The two men, charged with murder and aggravated assault almost three months after the incident, claim that they believed Arbery was a burglary suspect and they acted in self-defense. Arbery's parents speak out.
1 votes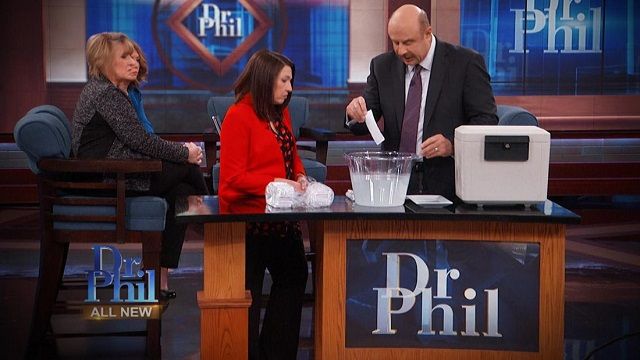 #22 - A "Dr. Phil" Catfish Investigation: What's Really Inside Lois' Safe?
Season 18 - Episode 164 - Aired May 19, 2020
Dr. Phil continues to uncover the truth behind Lois' online relationships. Last year, Lois says she met with an "associate" of one of her former fiancés, "The General," and received something extremely valuable and keeps it in her home safe under lock and key. Today, Dr. Phil opens Lois' safe. What is inside? Dr. Phil enlists the help of retired U.S. Secret Service Agent Ron Williams to analyze its contents. Dr. Phil also locates another one of Lois' alleged former fiancés, "Fred Adler," who Lois claims is working in Africa. Lois says "Fred" is a "good and honest man." Today, find out if "Fred" is telling Lois the truth.
1 votes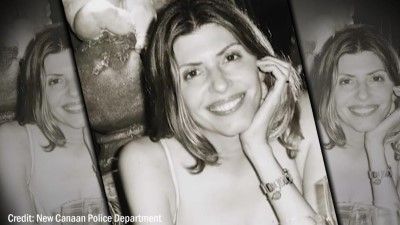 #23 - The Disappearance of Jennifer Dulos
Season 18 - Episode 9 - Aired Sep 19, 2019
The mysterious disappearance of Connecticut mother of five Jennifer Dulos has captivated the media. Dr. Phil is joined by a team of legal and law enforcement experts to analyze the circumstances surrounding her disappearance. Watch while Dr. Phil reveals details from the arrest warrants of Jennifer Dulos' estranged husband, Fotis, and his girlfriend, Michelle Troconis: two people of interest in the biggest missing person's case this year.
3 votes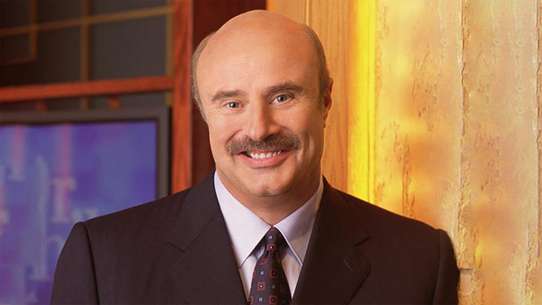 #24 - Angry Women Scared Husbands
Season 10 - Episode 28 - Aired Oct 19, 2011
1 votes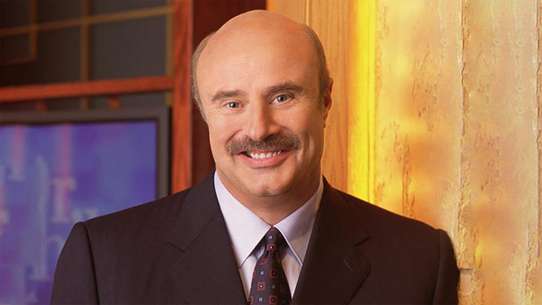 #25 - We Believe Our Mother Blames Us for Our Sister's Death!
Season 14 - Episode 71 - Aired Jan 5, 2016
Debbie's son and daughter say their mother refuses to move past the tragedy of their 16-year-old sister's death, and the family is falling apart; John Stamos (``Grandfathered'').
2 votes