The BEST Episodes of Dr. Phil
Every episode ever - ranked by fan votes!
Last Updated: Mar 14, 2021
Dr. Phil is a talk show hosted by Phil McGraw. After McGraw's success with his segments on The Oprah Winfrey Show, Dr. Phil debuted on September 16, 2002. On both shows McGraw offers advice in the form of "life strategies" from his life experience as a clinical psychologist.
Watch Now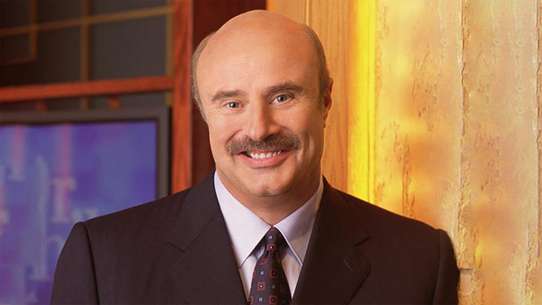 #1 - Blended Families
Season 10 - Episode 12 - Aired Sep 27, 2011
1 votes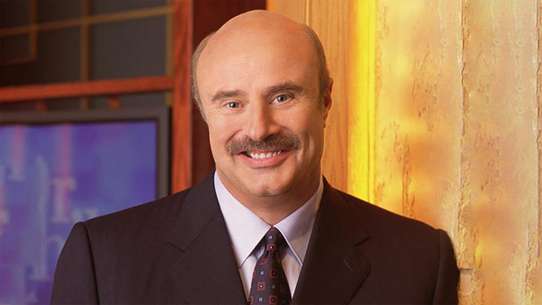 #2 - Whatever It Takes
Season 9 - Episode 74 - Aired Jan 7, 2011
A lead investigator and a former student involved in the Steinmetz Academic Decathlon cheating scandal; the lengths to which some college students go to ace an exam; the latest cheating techniques used in schools.
1 votes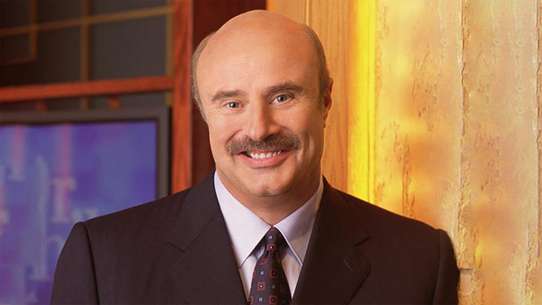 #3 - tba
Season 10 - Episode 40 - Aired Nov 4, 2011
1 votes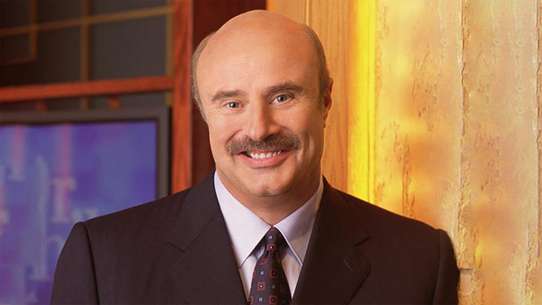 #4 - tba
Season 10 - Episode 122 - Aired Mar 14, 2012
1 votes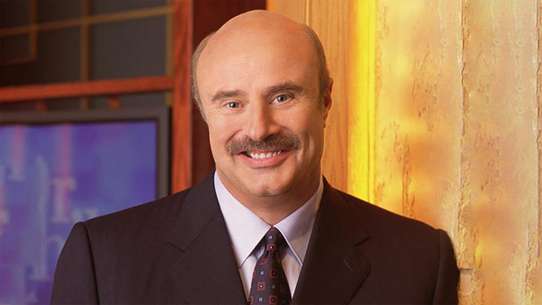 #5 - The Six Quickest Ways to Ruin a Marriage
Season 10 - Episode 129 - Aired Apr 3, 2012
Is your marriage headed down the aisle of divorce? Denise says she and her husband of two years, Rick, are physically abusive, constantly argue, rarely have sex and are in so much debt, they're struggling to pay the bills and keep food on the table for their five children. Rick says Denise enables her mother, Sandy, to instigate their arguments. Can this marriage be saved? And, learn the six quickest ways Dr. Phil says couples ruin their marriages.
1 votes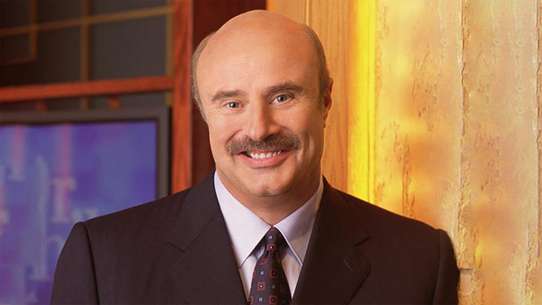 #6 - tba
Season 10 - Episode 150 - Aired May 2, 2012
1 votes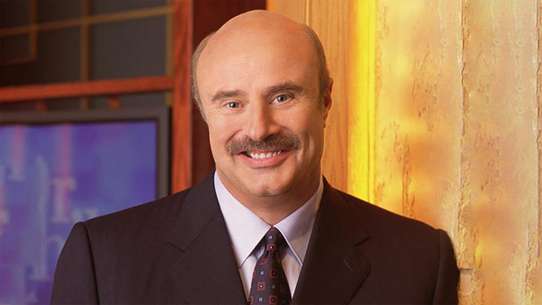 #7 - A Twisted Family Tragedy
Season 11 - Episode 25 - Aired Oct 15, 2012
A young woman says, from the ages of 6 to 17, her father molested her and gave her drugs; how to protect children from predators.
1 votes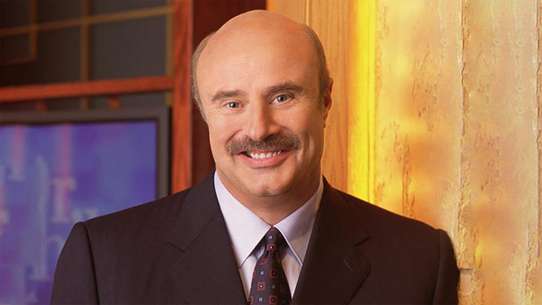 #8 - Unbearable In-Laws
Season 11 - Episode 52 - Aired Nov 21, 2012
A woman says her in-laws don't accept her because she is a different race than her husband, who feels like he is in a tug-of-war.
1 votes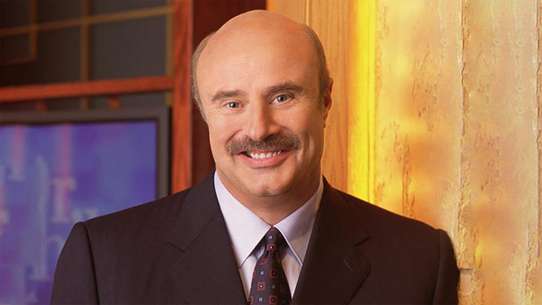 #9 - Ashley Toye: Monster or Mistake?
Season 11 - Episode 78 - Aired Jan 10, 2013
A young woman, facing life in prison for the torture and murder of two teens, may have the opportunity for a reduced sentence.
2 votes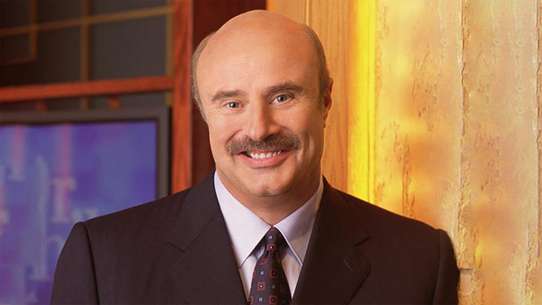 #10 - Affair Aftermath
Season 11 - Episode 129 - Aired Apr 5, 2013
1 votes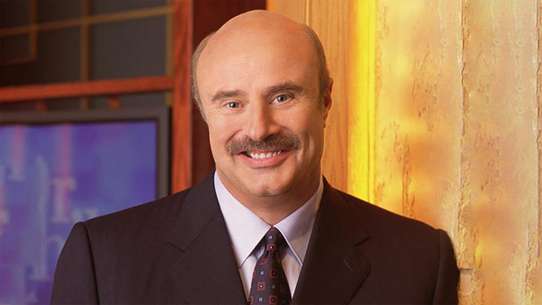 #11 - It's Either Me or Your Deadbeat Son: Meet Grandma
Season 11 - Episode 163 - Aired May 23, 2013
1 votes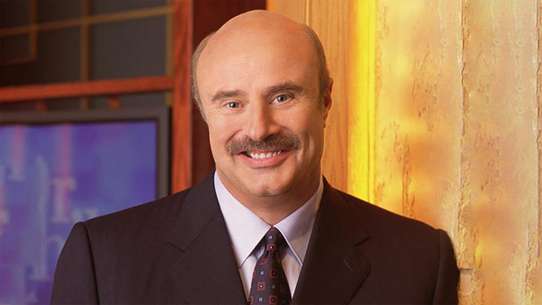 #12 - The Bitter Battle Over Modern Family's Ariel Winter
Season 12 - Episode 9 - Aired Sep 20, 2013
The mother of teen "Modern Family" star Ariel Winter, who lost custody of the girl amid accusations of physical and verbal abuse, tells her side of the story.
2 votes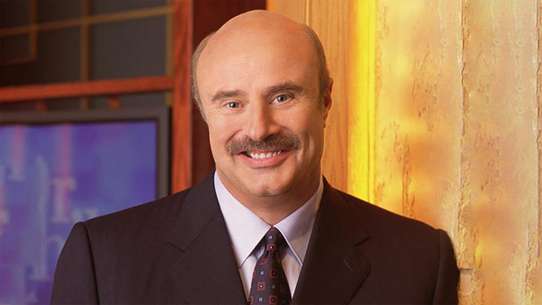 #13 - Dropout Daughter: Confronting the Boyfriend
Season 12 - Episode 11 - Aired Sep 24, 2013
Nathan and Jacy say their 16-year-old daughter, Valencia, is making poor choices, including dropping out of school, abusing drugs and dating a 25-year-old, who they say contributes to the teen's dangerous behavior. They claim that David uses drugs with Valencia, makes vulgar comments and has threatened them with violence. Sparks fly as the parents sit down with David for the first time on Dr. Phil's stage. Does David think he's putting Valencia in harm's way? Then, Nathan and Jacy talk about their struggles with controlling their daughter — and Nathan makes a shocking confession. Is he crossing the line when disciplining Valencia? What does Dr. Phil say this family must do to get back on track? Plus, Nick Carter is back with a special performance — dedicated to Valencia.This show contains strong language and sexual content. Viewer discretion advised.
1 votes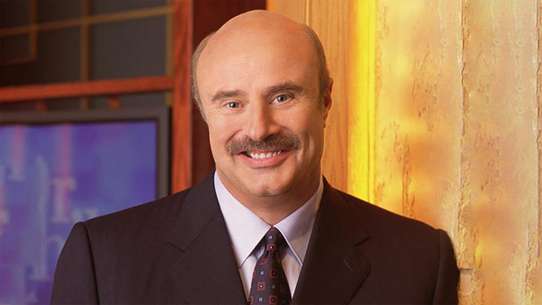 #14 - "My Wife Chose Her Boyfriend over Her Children"
Season 13 - Episode 115 - Aired Mar 2, 2015
George says his estranged wife, Rachel, once was loving, fun and honest, but after 19 years and six children together, he claims she has become a liar, cheater and an unfit mother who puts boyfriends ahead of her kids' needs. George claims Rachel has had sex with a boyfriend while their children were home, and on another occasion she even gave their youngest kids melatonin to make them sleep so she could go out partying — all of which Rachel denies. Rachel admits she had one affair during their marriage but claims it happened only after she discovered George had a girlfriend — and she blames him for neglecting her and their family. With a divorce imminent, the estranged couple face each other on Dr. Phil's stage. How has their fighting affected their children? Don't miss Dr. Phil's advice and words of warning for the separated couple. Can they calm the chaos and learn to peacefully co-parent?
1 votes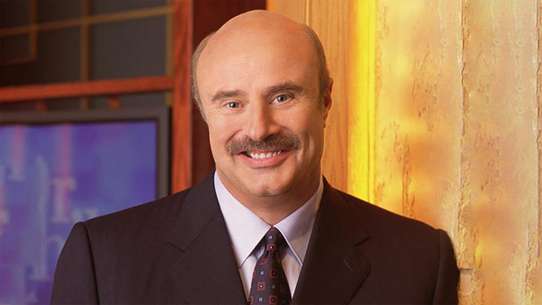 #15 - "Our 7-Year-Old Son Threatens to Kill Us!"
Season 13 - Episode 120 - Aired Mar 10, 2015
Kim and her ex-husband, Ryan, say they're terrified of their 7-year-old son, Rylan, whom they adopted when he was an infant. They say Rylan has a fascination with knives, talks to an imaginary friend named "Bleeder" — who tells him to kill his entire family — and has even sent two teachers to the hospital. Desperate for help, the parents turn to Dr. Phil. What might be causing Rylan's aggressive behavior? Could information about their son's birth parents provide some clarity? Plus, Dr. Phil reviews home video of Rylan's interactions with his parents and the police. Is he as dangerous as his parents fear?
1 votes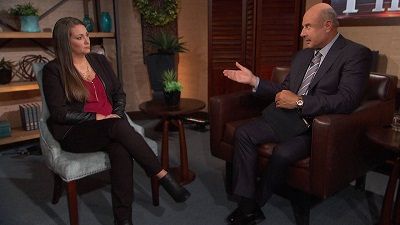 #16 - If Looks Could Kill: The Victim in the Model Murder for Hire Speaks
Season 17 - Episode 2 - Aired Sep 11, 2018
The exclusive interview with Tara Lambert, the former model at the center of a dramatic murder-for-hire plot continues; the undercover police sting video; Tara's ex-husband, Brandon Lambert, speaks out.
1 votes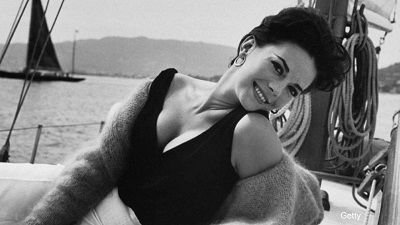 #17 - Mystery at Sea: What Happened to Actress Natalie Wood?
Season 17 - Episode 4 - Aired Sep 13, 2018
Yachting with husband Robert Wagner and actor Christopher Walken, actress Natalie Wood somehow ends up drowned in the Pacific in the dead of night; her sister, Lana Wood, insists she was murdered.
1 votes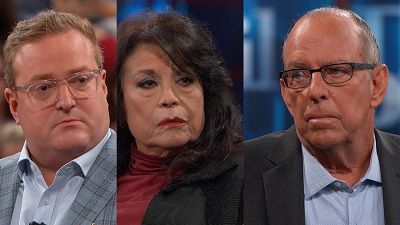 #18 - Mystery at Sea: The Captain Speaks: Claims Hollywood Star Natalie Wood's Death Was No Accident
Season 17 - Episode 5 - Aired Sep 14, 2018
Inside actress Natalie Wood's final hours; the boat captain says he witnessed a fight between her and her husband, Robert Wagner, and believes she was murdered.
1 votes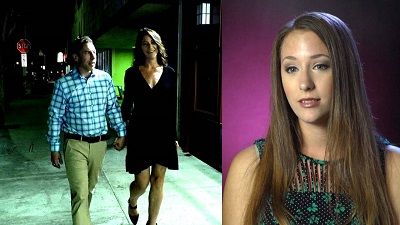 #19 - My Mother Is Dating the Man Who Abused My Sister
Season 17 - Episode 32 - Aired Oct 23, 2018
Alyssa, an 18-year-old college student, says she is horrified that her mom, Carla, is dating Ron, the man who was convicted of assaulting her baby sister 12 years ago.
1 votes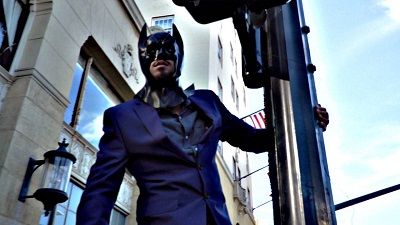 #20 - My Fiancé Believes He's a Superhero
Season 17 - Episode 98 - Aired Feb 7, 2019
Kalan wrote into the show desperate for Dr. Phil's help because she says her fiancé, Giovanni, made a major shift in his life goals. Just two days after he asked Kalan to marry him, she says the Army veteran made a very serious decision to change his identity. Kalan says he has now taken on the persona of a superhero and will only answer to "Goose Wayne Batman." Kalan says he refuses to take off his mask or eye makeup and although she's loved him since she was 14, this may be too much to handle. "Goose," as he refers to himself, says he just wants to help and protect people, and being "Goose Wayne" is a non-negotiable part of his life and also his full-time job. The two are engaged to be married, but Kalan says she doesn't want to be walking down the aisle with a masked man.
1 votes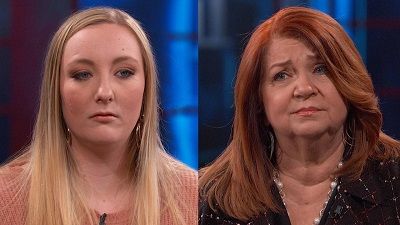 #21 - Sex Trafficking Survivor Demands Answers from Her Therapist Mother
Season 17 - Episode 114 - Aired Mar 1, 2019
Savannah was repeatedly sexually abused as a young child before being adopted at age 6. As a teenager, Savannah was involved in prostitution and was eventually kidnapped and sex trafficked. Savannah believes her adoptive mother, Andrea, should have done more to protect her. Andrea says she received her master's degree in psychology to try and help understand her daughter but says, "it didn't work," and turned to Dr. Phil for help. Emotions run high when Savannah comes face-to-face with her mother, who she has not seen in a year. Also, Dr. Phil catches up with actress Jan Broberg. Jan says she can absolutely relate to Savannah's story after being abducted as a teen — not once but twice — by a close family friend who molested, raped, and brainwashed her into believing they were supposed to have a child together in order to save the world. Jan's story is the subject of the Netflix documentary, Abducted In Plain Sight. Jan lends a supportive voice to Savannah.
1 votes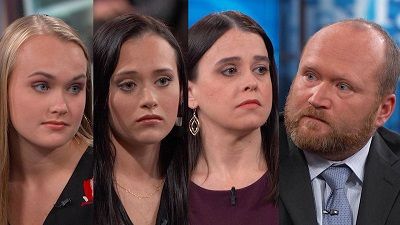 #22 - Save My Beautiful Daughters from Their Narcissistic Father
Season 17 - Episode 117 - Aired Mar 6, 2019
Stay-at-home mom Jessica claims her soon-to-be ex-husband of 23 years, Mike, is a narcissist who controls everything in her and their teenage daughters' lives, especially the finances. Sixteen-year-old Chloe and 18-year-old Zoey say the worst thing he did was to shatter their dreams of becoming professional dancers in New York City. But Mike claims Jessica is putting the girls in the middle of their fight and brainwashing them to hate him. Dr. Phil tells Mike and Jessica what every couple needs to do with children when their marriage falls apart.
1 votes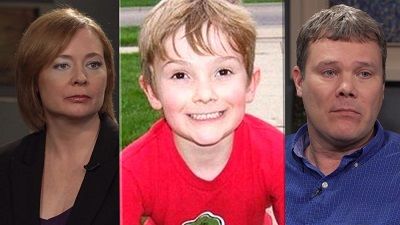 #23 - Impostor Poses as Missing Boy: Where is the Real Timmothy Pitzen?
Season 17 - Episode 169 - Aired May 17, 2019
Timmothy Pitzen was just 6 years old when he disappeared in 2011. His mother, Amy, lied about a family emergency, took him out of school, and left. The two were spotted together at a zoo, a water park and a resort. But two days later, Amy checked into a hotel alone. She died by suicide, and the only clue she left behind was a note claiming Timmothy was safe and he would never be found. Eight years after Timmothy mysteriously vanished into thin air, an impostor told police he was Timmothy, and he had escaped kidnappers. Police doubted his story ... but if this wasn't him, where is the real Timmothy Pitzen? His father and Aunt speak out for the first time.
1 votes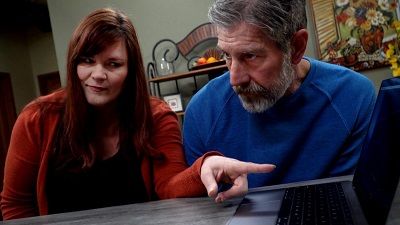 #24 - I Think My Husband is Cheating and I Have Proof
Season 17 - Episode 170 - Aired May 20, 2019
Angie says she is convinced that her husband of 23 years, Joe, is having an affair right under her nose with a 21-year-old woman. Angie says she installed surveillance cameras all around their home in hopes of catching Joe in the act. But Joe says he loves his wife and would never have an affair. After watching hours and hours of surveillance footage, Angie claims she has proof and believes Joe is lying. She says she sees images of Joe with someone else and hears a woman's voice. Will Dr. Phil see what Angie sees? And, the alleged "other woman" is here and what she has to say may surprise you.
1 votes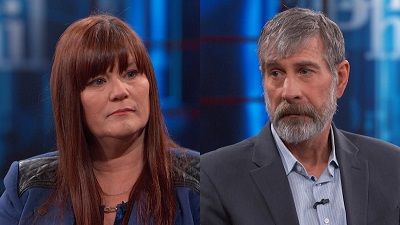 #25 - Angie's Demands: DNA Test, A Polygraph or a Confession. Is Joe Cheating?
Season 17 - Episode 171 - Aired May 21, 2019
Joe says for the past two years, he has felt like a prisoner in his own home, and his wife, Angie, is the warden. He says Angie won't let him out of her sight because she's convinced herself that he's been having an affair right under her nose with a 21-year-old friend of their daughter. Last year, this young woman had a baby, and Angie says it could be Joe's. Angie says Joe and the young woman deny the affair and she wants to know if she's the "crazy" one. Angie wants a DNA test and polygraph exam to prove his innocence. But Dr. Phil says there could be a completely different explanation for all of this, and you won't believe what it is.
1 votes