The BEST Episodes of The Ellen DeGeneres Show
Every episode ever - ranked by fan votes!
A mix of celebrity interviews, musical performers, audience participation games, and segments spotlighting real people with extraordinary stories and talents, hosted by comedienne Ellen DeGeneres. The Ellen Degeneres Show is filmed at Warner Brothers Studios, 3400 W. Riverside Drive, Burbank, CA.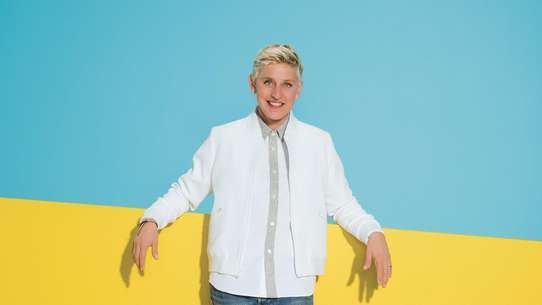 #1 - Taylor Swift
Season 8 - Episode 157 - Aired May 11, 2011
TAYLOR SWIFT is back! The country music superstar is always so sweet and so much fun when she swings by to visit Ellen -- and today she'll give the world premiere performance of her song "The Story of Us." No one will be able to take their eyes off the screen when sexy JON HAMM stops by! He's not just good looking, he's got a great sense of humor, and he's putting it to use in the new comedy, "Bridesmaids." The last time NENE LEAKES was here, she had a lot of strong words for her "Celebrity Apprentice" co-star, Star Jones, who was happy to return the favor last week! Now NeNe is back to update Ellen on everything that's happened since -- and what we can expect in the finale!
1 votes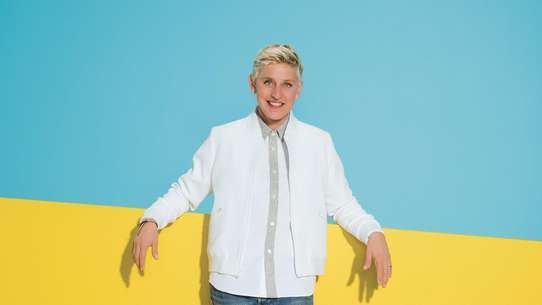 #2 - Ricky Gervais, Darius Rucker, Bethany Mota
Season 12 - Episode 137 - Aired Apr 7, 2015
1 votes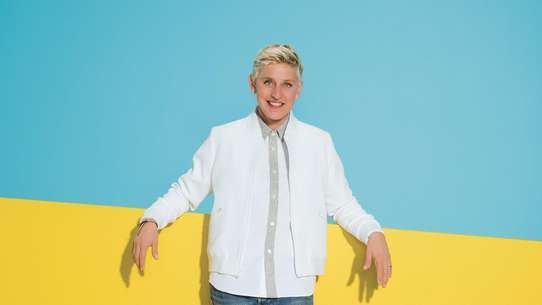 #3 - Sofia Vergara, Melissa Rivers
Season 12 - Episode 155 - Aired May 4, 2015
1 votes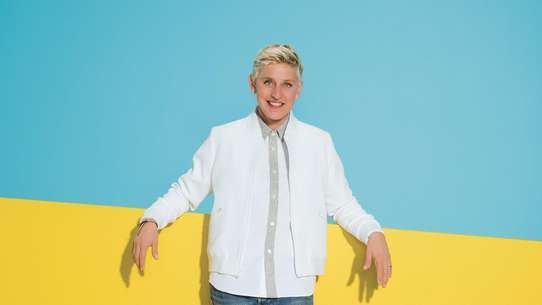 #4 - Ellen's Favorite Moments
Season 12 - Episode 178 - Aired Jun 9, 2015
This Tuesday, Ellen's having second helpings of season highlights! Season 12 has been filled with countless hilarious, touching, spontaneous and artistic moments, and Ellen has enjoyed every second of them! Today, she's selected some of her favorites to share with fans! Tune-in to find out which ones she chose.
1 votes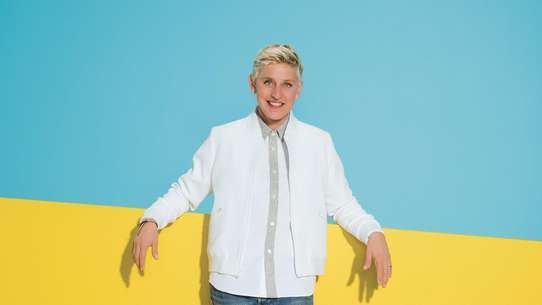 #5 - Jason Segel, Don Henley
Season 13 - Episode 18 - Aired Oct 1, 2015
JASON SEGEL returns, and he's got more nightmares to share with Ellen! The How I Met Your Mother star comes by with word on his latest book, Nightmares! The Sleepwalker Tonic, and perhaps Ellen will have something scary to share in return! Then, Grammy-winning music legend DON HENLEY will perform Take a Picture of This from his upcoming CD, Cass County, and a special request from Ellen! This Thursday, Ellen is getting to the heart of the matter!
1 votes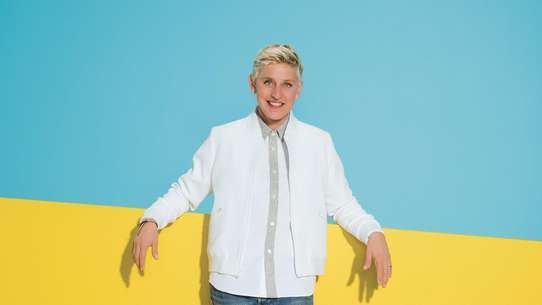 #6 - Tom Hanks, Black Friday Giveaways with Chrissy Teigen
Season 17 - Episode 57 - Aired Nov 26, 2019
1 votes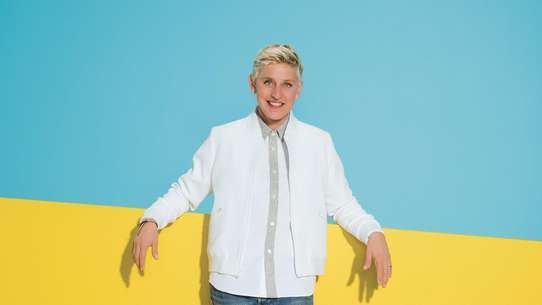 #7 - Dakota Johnson, Zack Gottsagen, Kevin the Cashier at Michael's
Season 17 - Episode 58 - Aired Nov 27, 2019
1 votes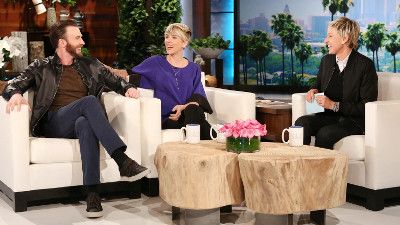 #8 - Scarlett Johansson & Chris Evans, Idina Menzel, Adam Lambert
Season 12 - Episode 153 - Aired Apr 30, 2015
2 votes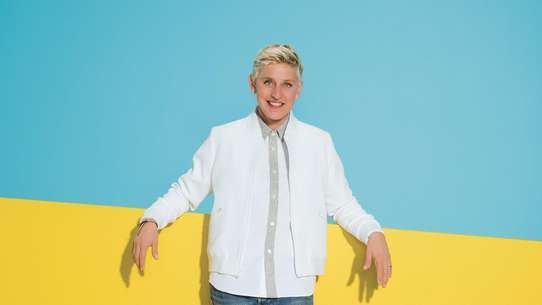 #9 - Nathan Lane, Trai Byers, Rita Ora
Season 13 - Episode 20 - Aired Oct 5, 2015
NATHAN LANE is here to tell stories about Naughty Mabel, his brand new children's book! The Broadway veteran and star of films like The Birdcage and The Producers returns to play catch-up with Ellen… and any other game she may devise! Then, it's one of the most scandalous, buzzed-about shows on television, and he's among the titans leading the Empire! Actor TRAI BYERS comes by! Plus, RITA ORA performs her chart-topping hit, Body on Me, which has reached over 32 million views on YouTube! And if that's not enough, French train hero and Oregon Army National Guardsman ALEK SKARLATOS will take the stage with his Dancing with the Stars partner LINDSAY ARNOLD to show off their moves! Ellen's feeling naughty and nice this Monday!
4 votes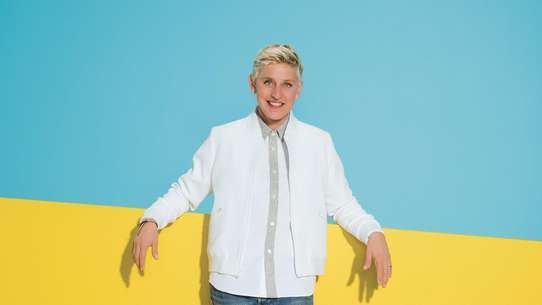 #10 - One Direction
Season 13 - Episode 52 - Aired Nov 18, 2015
Interview and outdoor concert performance by One Direction ; martial artist Jesse-Jane McParland.
4 votes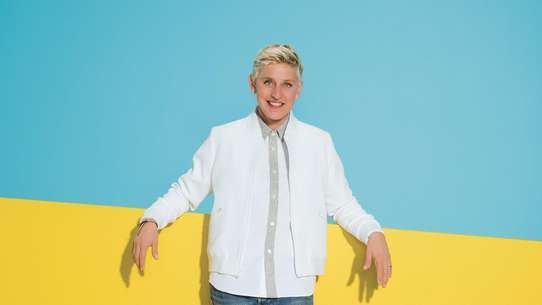 #11 - Cast of 'Scandal'
Season 15 - Episode 113 - Aired Feb 28, 2018
4 votes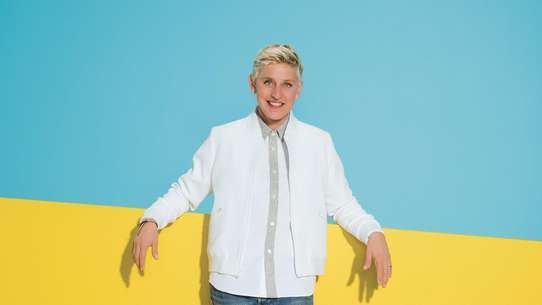 #12 - Paris Hilton/Jill Scott
Season 2 - Episode 7 - Aired Sep 14, 2004
The official title of this episode should be shortened to "Paris Hilton/Jill Scott" as Mr. Reiner never appeared in this episode as scheduled.
1 votes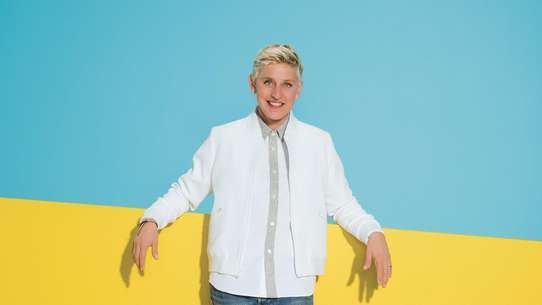 #13 - Farrah Fawcett/Andy Richter
Season 2 - Episode 8 - Aired Sep 15, 2004
Former "10" star and legendary actress FARRAH FAWCETT visits to talk about her new film, "The Cookout." Ellen checks out the inventions of the three finalists in the "Craftsman/NSTA Young Inventors Contest." Also, funnyman ANDY RICHTER chats about his new hit Wednesday night FOX sitcom "Quintuplets."
1 votes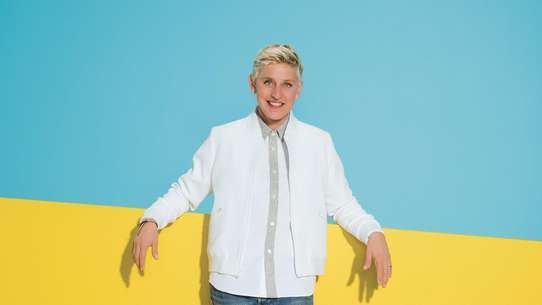 #14 - Simon Cowell, Diana Nyad
Season 11 - Episode 2 - Aired Sep 10, 2013
3 votes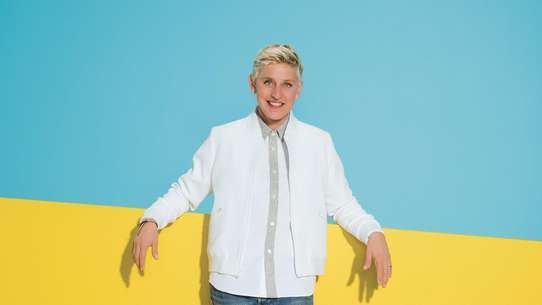 #15 - Robin Williams, DJ Ellie Kemper
Season 11 - Episode 54 - Aired Nov 21, 2013
He's one of the most outrageous, most hysterical, and most adored comedians the world has ever seen -- ROBIN WILLIAMS is here! His roles in movies like "Mrs. Doubtfire," "Aladdin," "Jumanji" and "The Birdcage" are nothing short of legendary. He's also shown off his dramatic talents in classic films like "Good Will Hunting" and "Dead Poets Society." Now, he's starring in the new CBS comedy "The Crazy Ones," and there's no doubt Robin lives up to the title! Every time he's here, he's as unpredictable as he is hilarious, and there's no telling what he'll be up to on "Ellen" today! Then, one of Ellen's favorite people, the adorable ELLIE KEMPER is here! She's starred in blockbuster comedies like "Bridesmaids" and "The Office," and she's ready for her next big role -- as Ellen's guest DJ! Ellen even sent her to DJ school to help get her ready for the big gig. Check out all of her crazy new skills in Ellen's DJ booth! Plus, Ellen's got the inside scoop from one of Hollywood's biggest nights! "The Hunger Games: Catching Fire" premiered at the Nokia theatre, and Ellen's correspondents were there to talk to all of the biggest stars! Whether you're Team Gale or Team Peeta, all the stars are Team Ellen this Thursday! You never know who might stop by on the red carpet! This Thursday, Ellen is catching fire!
2 votes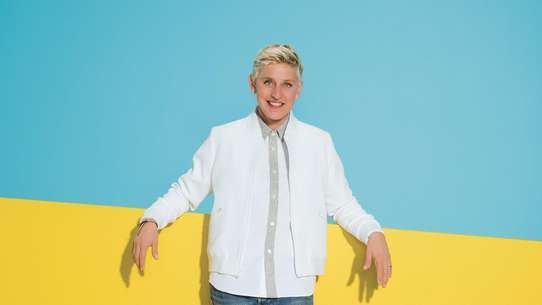 #16 - The Funny & Talented Kaley Cuoco-Sweeting
Season 12 - Episode 79 - Aired Jan 12, 2015
Kaley Cuoco ("The Wedding Ringer"); 14-year-old John-Robert Rimel performs.
2 votes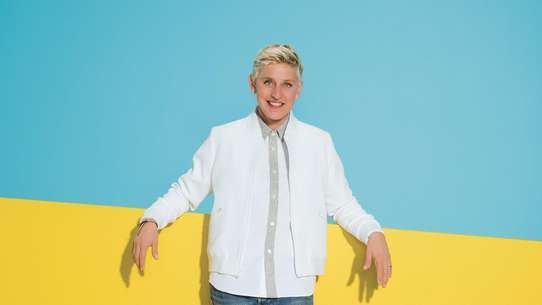 #17 - Kevin Costner, Kiesza
Season 12 - Episode 90 - Aired Jan 27, 2015
1 votes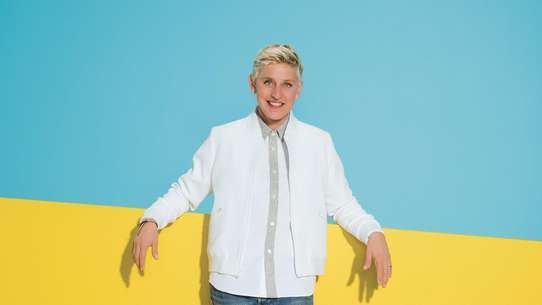 #18 - Michael Keaton, Rosamund Pike
Season 12 - Episode 102 - Aired Feb 12, 2015
1 votes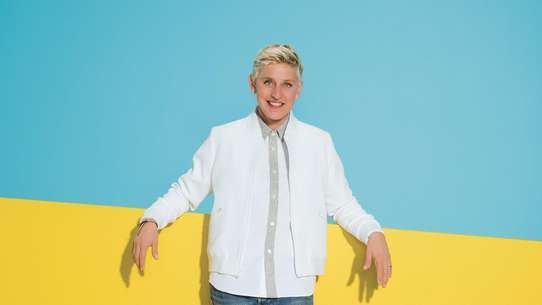 #19 - Selena Gomez, P!nk (2)
Season 12 - Episode 126 - Aired Mar 23, 2015
1 votes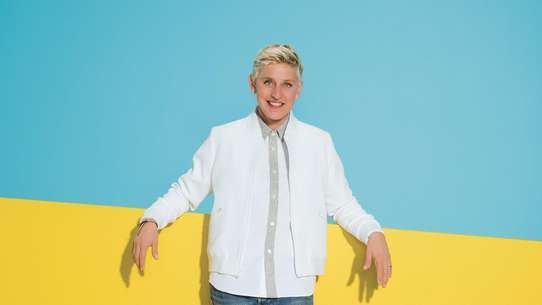 #20 - Kristen Wiig, My Morning Jacket
Season 12 - Episode 158 - Aired May 7, 2015
1 votes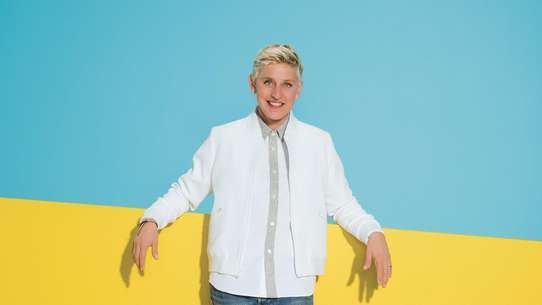 #21 - Anthony Anderson, Gwen Stefani, Bindi Irwin & Derek Hough
Season 13 - Episode 35 - Aired Oct 26, 2015
2 votes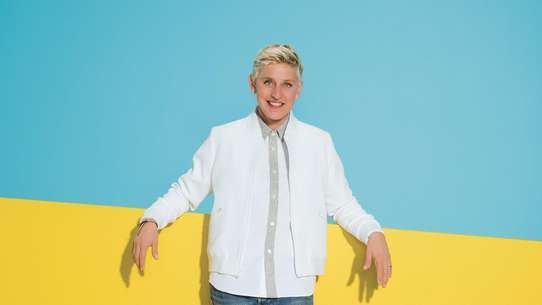 #22 - David Spade, Giada De Laurentiis, Brett Eldredge
Season 13 - Episode 40 - Aired Nov 2, 2015
David Spade; Giada De Laurentiis; and a 9-year-old Idaho boy who was born with half a heart Also: performances by 'iHeartMemphis' and Brett Eldredge.
1 votes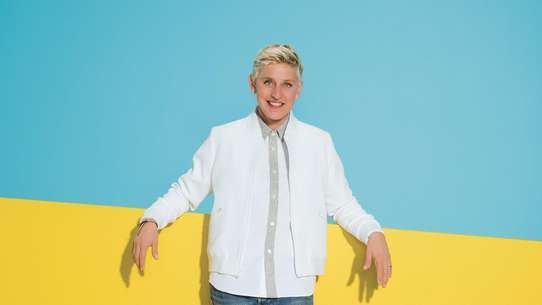 #23 - Michelle Obama
Season 16 - Episode 53 - Aired Nov 15, 2018
Connie Britton ("Dirty John"); a 9-year-old rapper tests some of the hottest toys of the year and performs; a Powerball winner tells how she plans to use the money.
3 votes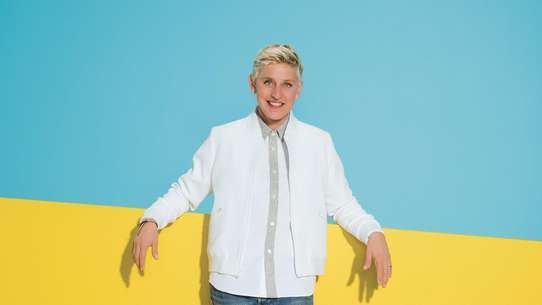 #24 - Timothee Chalamet, Sarah Hyland
Season 16 - Episode 81 - Aired Jan 11, 2019
Timothée Chalamet ("Beautiful Boy"); Sarah Hyland ("Modern Family").
1 votes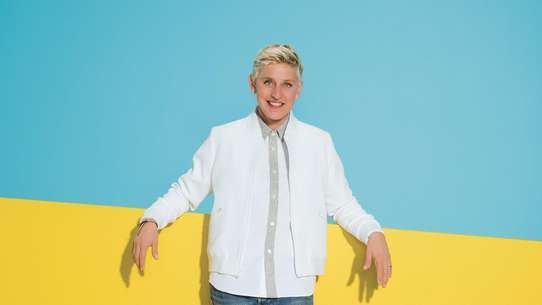 #25 - Will Smith, Mena Massoud and Naomi Scott
Season 16 - Episode 163 - Aired May 21, 2019
Will Smith, Mena Massoud and Naomi Scott ("Aladdin"); 10 members of the W.A.F.F.L.E. dance crew chat and perform.
2 votes