The BEST Episodes of Dirk Gently
Every episode ever - ranked by fan votes!
Last Updated: Aug 16, 2019
Drama featuring writer Douglas Adams' holistic detective Dirk Gently, who operates based on the fundamental interconnectedness of all things. An investigation into a missing cat is inextricably linked to a chance encounter with an old friend, an exploding warehouse, a missing billionaire and a plate of biscuits.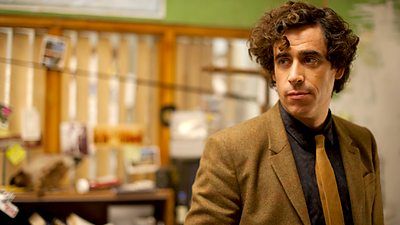 #1 - Episode 1
Season 1 - Episode 1
Gently discovers the connection between two seemingly-unrelated cases - a client who believes the Pentagon are trying to kill him and another whose horoscopes appear to be coming true. When mysteries collide, Dirk is the only man for the job.
208 votes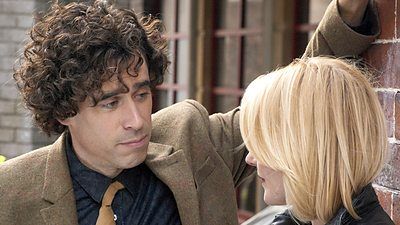 #2 - Episode 3
Season 1 - Episode 3
Dirk and MacDuff are alarmed to discover that Dirk's old clients are being randomly murdered, with Dirk as the only link. Rather than talk to the police Dirk elects to leave the country, but finds himself waylaid by a beautiful woman worried about her stalker, a dark shadow from Dirk's past and the ongoing cold war with his cleaner. MacDuff's patience is stretched to the limit.
118 votes
#3 - Episode 2
Season 1 - Episode 2
With business far from booming, Dirk and Macduff style themselves as holistic security consultants and return to the university that expelled Dirk for cheating twenty years earlier. Charged with protecting a valuable state-of-the-art humanoid robot, things veer rapidly off course as, within hours of their arrival, the robot is stolen and Dirk and Macduff find themselves the prime suspects in a murder case.
143 votes