The WORST Episodes of Degrassi
Every episode ever - ranked by fan votes!
Last Updated: Sep 18, 2021
Degrassi is a Canadian teen drama television series, set in the Degrassi fictional universe created by Linda Schuyler and Kit Hood in 1980. Degrassi is the fourth fictional series in the Degrassi franchise, following The Kids of Degrassi Street, Degrassi Junior High, and Degrassi High. Like its predecessors, Degrassi follows a group of students attending Degrassi Community School who face challenges common to teen life, such as self image, peer pressure, child abuse, sexual identity, gang violence, self-injury, school shootings, teenage pregnancy and drug abuse.
Watch Now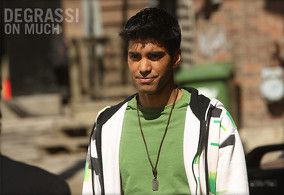 #1 - I Just Don't Know What to Do with Myself (1)
Season 10 - Episode 9 - Aired Aug 2, 2010
Sav wins four tickets and backstage passes to a concert in Hamilton. After his dad does not let him go, Holly J. and Sav decide to hold a 'Hands on a Car Body' contest for the tickets, using his dad's truck. The contest ends with Eli and Adam splitting the four tickets. When unloading the truck, an amp falls into the tail light of the truck. Not having anyone to give their extra tickets to, Eli and Adam give theirs back to Sav. He sells one to Bianca to pay for the new tail light. They then ask Sav to if he can take his dad's truck to the concert. When Sav tells his dad the tail light got smashed, he says Sav can not go to the concert. Fiona's mom has left town and told her to see a therapist. Fiona makes plans to spend time with Holly J., but her schedule is too filled to spend any time with Fiona. Jenna got a new uniform for the Power Squad calendar shoot, but she can not fit in it. She thinks that she's getting fat, and tries to working out. After, Bianca told the power squad that she can get fat absorbing pills, and Jenna asks her to get some.
45 votes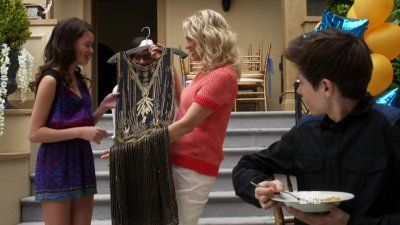 #2 - Wishlist
Season 14 - Episode 15 - Aired Jul 21, 2015
Frankie celebrates her birthday; Maya takes a spa day to relax; Imogen uses drastic measures to defend herself.
30 votes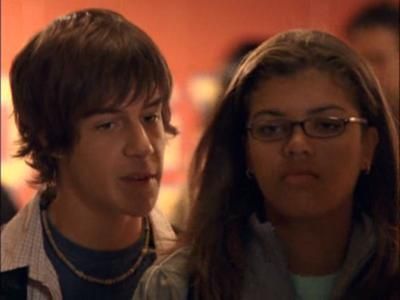 #3 - Weddings, Parties, Anything
Season 5 - Episode 5 - Aired Oct 17, 2005
This year Craig is just gonna focus on school with no distractions, especially girls. Downtown Sasquatch gets a wedding gig, and Ellie becomes jealous when Craig invites Manny to come along. Craig is in a bind when he finds Ellie and Manny both competing for his heart. Meanwhile a younger woman takes an interest in Joey, but he's embarrassed when he overhears her friends making fun of him.
27 votes
Writers:
Alexandra Zarowny

,
James Hurst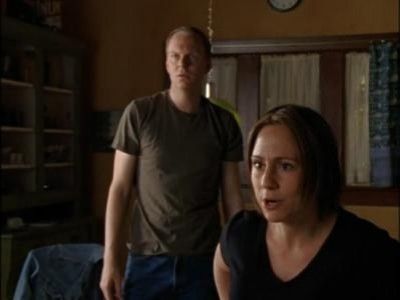 #4 - Father Figure (2)
Season 3 - Episode 2 - Aired Sep 17, 2003
Emma is in the room with her dad and she finds out he is brain-damaged. She tells him she is Emma and she embraces him but soon the nurse discovers she sneaked upstairs even though Craig was keeping the look out. So Emma gives him her address so they can write to each other. Joey has to drive to Stouffville to pick them up and Spike isn't happy when she gets home. Emma tells her mom off for lying to her. The next day at school Snake tells Emma that Spike didn't tell her to protect her. Meanwhile Shane shows up and makes a horrible racket at the house while Spike goes into labor.
53 votes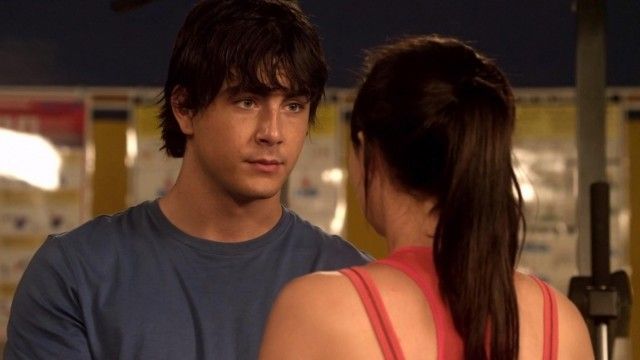 #5 - Take a Bow (1)
Season 11 - Episode 26 - Aired Aug 29, 2011
After Holly J. and Anya gets dates to prom, Fiona hopes to ask Charlie, her ex-girlfriend to the prom. She finds out that Charlie has a girlfriend, and she only wants to be friends with Fiona, this leads to a relapse into drinking. Anya is accepted into the army, and begins physical training with her ex-boyfriend Owen, leading to his interest in her again. Katie's assumes that the prom night with Drew will lead to sex, and begins preparations.
18 votes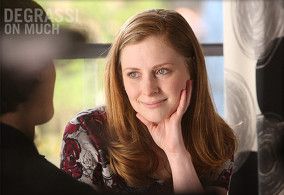 #6 - Try Honesty (1)
Season 10 - Episode 11 - Aired Aug 4, 2010
Holly J. starts worrying that Declan is cheating on her with Vanderbilt girls when he tells her he is planning a weekend trip to Yale, and finds pictures of him with another girl on Fiona's computer. She tries to find a job, to relieve her financial woes, but decides to fly to New York to be with him. When he insists she stay in Toronto, Holly J. decides to break up with him, and does it on his voicemail when he does not pick up his phone, only to find him at The Dot. Wesley and Connor convince Dave to form a band, The Three Tenners, in order to score with the ladies, but find out Dave is not a great singer. Meanwhile, Fitz's bulling is getting worse, and Eli, with Adam's help, draw a truce with him, promising a fake ID. However, they produce one with the name of a person on the list of Canada's Top 10 Wanted.
21 votes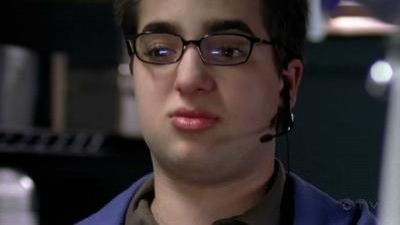 #7 - Standing in the Dark (1)
Season 7 - Episode 1 - Aired Jan 14, 2008
When Lakehurst has a fire, the students are forced to attend Degrassi which angers many students, especially Toby, who has still not gotten over JT's death. Darcy and Peter's relationship comes out into the open, but later at a ski party, something happens which may change the course of their relationship.
24 votes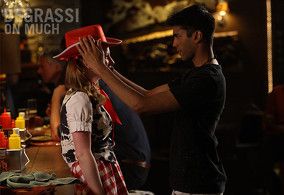 #8 - You Don't Know My Name (1)
Season 10 - Episode 13 - Aired Aug 9, 2010
Alli wants to be in an official relationship with Drew, but when she writes a paper for him, he does not want to be with her anymore. Sav and Holly J. work together on a dance for Above the Dot, when Mr. Simpson cancels the Band Slam, and Sav starts to have feelings for her. Meanwhile, Connor is staying up all night, and playing an online role playing game, where he has met a girl.
21 votes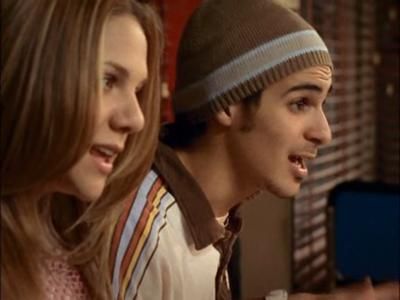 #9 - Total Eclipse of the Heart
Season 5 - Episode 17 - Aired Mar 6, 2006
Marco is forced to confront his past, face to face. Meanwhile Liberty gets news about her baby.
22 votes
Writers:
Aaron Martin

,
James Hurst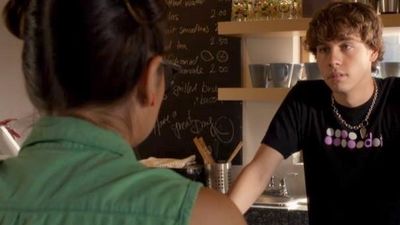 #10 - Firestarter (2)
Season 14 - Episode 12 - Aired Jan 13, 2015
Mr. Hollingsworth's campaign is in its final stretch, and the stress has him even more tense than usual. Miles appeals to his family about his father's behavior, but it seems like he's the only one who realizes there needs to be a change.
27 votes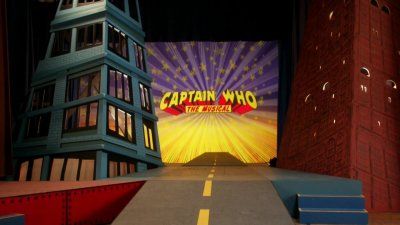 #11 - The Kids Aren't Alright (1)
Season 14 - Episode 21 - Aired Jul 29, 2015
Zig becomes an accomplice to a crime; Frankie finds herself falling for Winston again; Drew does not approve of Becky's happiness with Jonah.
27 votes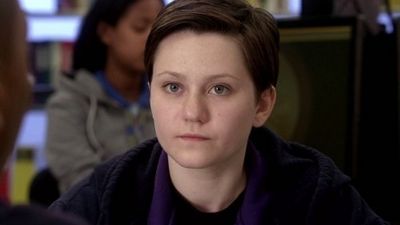 #12 - Cry Me a River (1)
Season 11 - Episode 6 - Aired Jul 25, 2011
Dave and Adam vie for a position on the school's radio system, and Sav ends up giving them a two man show. When Adam is in the washroom trying to observe Dave's urinal stance, Dave mistakes it for a peak at his penis, then later when Adam tries to use a stand up to urinate device, Dave is curious, and Adam drops the device. Dave takes his frustrations to the radio show the next day, posing the questions if trannys should enter the boy's washroom, offending Adam. Fiona joins the grade 11 drama class, but instead skips school to spend time with Charlie. Clare writes a newspaper piece hoping to join the newspaper, but is overzealous, and does not get in because she wrote more than Katie had asked for.
20 votes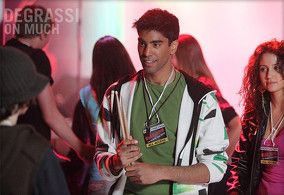 #13 - I Just Don't Know What to Do with Myself (2)
Season 10 - Episode 10 - Aired Aug 3, 2010
Sav decides to send his parents out for the night, and take his dad's truck to Hamilton for the concert with Adam and Eli. This does not work however, when his parents return home before they are back, and report the truck stolen. Resulting in Sav not only getting a ticket for speeding on the way back, but driving a stolen truck, and being grounded for two months. Bianca also gets a record for under aged drinking, since she could not find another way home. Jenna decides to take diet pills in order to lose weight, but the side effects eventually catch up with her at a photo shoot practice, before she accepts her body, and orders a new uniform. She finds out in a later episode, that she is actually pregnant. Meanwhile, Fiona is feeling lonely enough to buy a small pig. Holly J. comes to her rescue after she realizes how not having friends has affected Fiona.
21 votes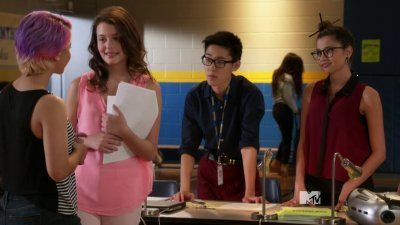 #14 - Ready or Not
Season 14 - Episode 14 - Aired Jul 20, 2015
Winston is set to play the lead in his musical; the musical is the perfect distraction from Zig's problems; Clare and Eli's lives keep intersecting.
31 votes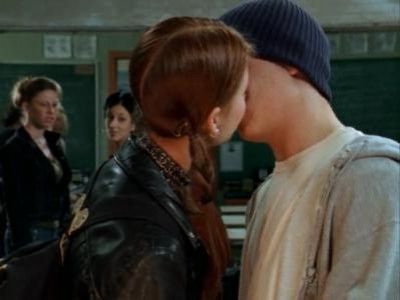 #15 - Our House
Season 3 - Episode 21 - Aired Mar 29, 2004
Seans brother (Tracker) gets a job in Alberta but Sean doesn't want to move so he stays on student wellfare and lives in his brothers house. But when he throws a party he notices that he can't handle living by himself. Meanwhile, Liberty convinces J.T. to ask Manny to the semi-formal and he does but when he sees her with Craig he starts to get second thoughts.
28 votes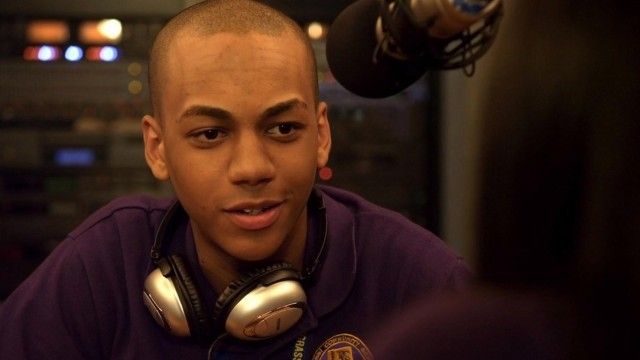 #16 - Drop It Like It's Hot (1)
Season 11 - Episode 22 - Aired Aug 22, 2011
Alli plans a date night in order to tell Dave she will be gone for the summer, and Dave presumes he is going to lose his virginity. The miscommunication causes Dave to stop talking to her, until she buys him NBA tickets with her poker winnings, which she obtains by card counting. Wesley is threatened by another male student, when he joins him and his girlfriend in a science project, Wesley then lies about driving to impress her. Bianca is threatened by a gang member into peddling drugs at Degrassi.
15 votes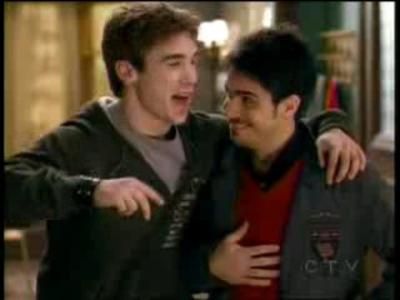 #17 - Sunglasses at Night
Season 6 - Episode 17 - Aired Apr 23, 2007
Marco's at loose ends with Dylan gone, and nothing seems exciting. He and Spinner decide a spring break road trip will break the monotony but cash is the key. When Marco's online poker skills start to show, he decides it's time to up the stakes, and in no time, he's a big winner. Marco knows you can't quit while you're ahead, but quitting at all may be a lot harder than it seems. Father Marco is going to need his friends help on this one but it won't be easy for them to understand him. Or to forgive him.Peter and Darcy are having a delicious time keeping their relationship super secret. The more they fight in front of people, the cuter and hotter things get behind closed doors. But when they get caught sneaking around will they be able to be up front about what's got to happen next?
17 votes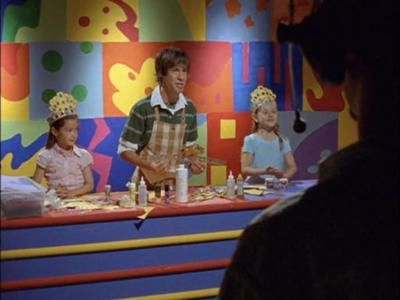 #18 - Turned Out (1)
Season 5 - Episode 7 - Aired Oct 31, 2005
J.T. is feeling alot of pressure with Liberty being six months pregnant and when they decide to tell her parents and rent an apartment for themselves, J.T. soon realizes he doesn't have enough money to take care of him , Liberty, and the baby. Jay then convinces him the real money maker lies behind the pharmacy counter. J.T. steals drugs from the Pharmacy and sells them to a drug dealer, earning alot of money. Meanwhile Emma goes on a date with Derek, only to be interested in Peter.
26 votes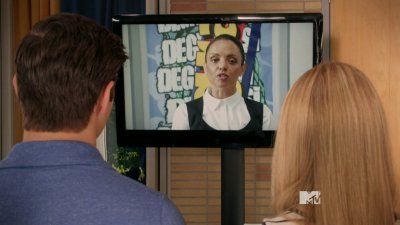 #19 - Watch Out Now
Season 14 - Episode 13 - Aired Jul 20, 2015
Degrassi is now in the hands of a new, strict administrator; Becky and Jonah come up with the idea of a lunchtime variety show; Winston is having doubts; Zoë has shown that she's not one to mess with.
27 votes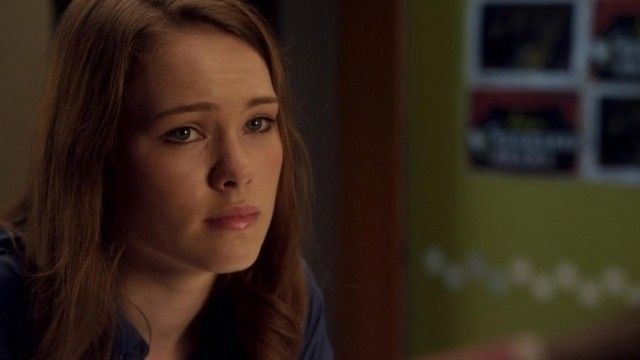 #20 - Take a Bow (2)
Season 11 - Episode 27 - Aired Aug 30, 2011
As the seniors prepare to graduate, Holly J. prepares for her kidney transplant, Fiona deals with some difficulties, and Katie considers taking things to the next level with Drew.
19 votes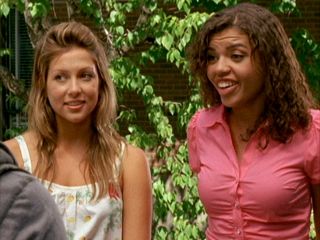 #21 - Didn't We Almost Have It All
Season 8 - Episode 4 - Aired Nov 2, 2008
In order to make a first impression at Smithsdale University, Liberty decides to pledge for the school's popular sorority. Though, Liberty's determination to join the Greek system ultimately tests her friendship with Emma and Manny. Meanwhile, with Holly J as the new Student Council President she realizes that she is on top of the social food chain. However, her new found power is put in jeopardy when she develops an attraction towards her classmate.
20 votes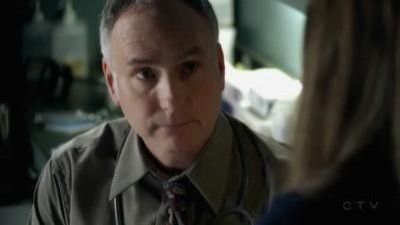 #22 - Standing in the Dark (2)
Season 7 - Episode 2 - Aired Jan 21, 2008
Darcy realizes that she and Peter did not have sex, and discovers a secret which may haunt her for a long time. Ellie fixes Marco up with another guy, since Dylan seems to be neglecting their relationship.
23 votes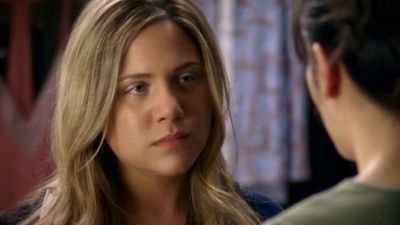 #23 - Love Is a Battlefield
Season 7 - Episode 4 - Aired Feb 4, 2008
Paige gets a job in the fashion industry, but her relationship with Alex - who is being lazy after completing her education at Degrassi - is threatened by both Paige's job and Alex's attitude. At Degrassi, Manny reconnects with Damien, but the both of them clash over the issue of merging the Degrassi and Lakehurst organizations.
23 votes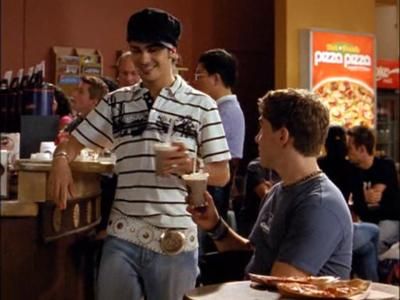 #24 - I Against I
Season 5 - Episode 14 - Aired Jan 30, 2006
Marco's and Spinner's differing opinions over a controversial school issue threatens their friendship. Meanwhile Caitlin returns to help a troubled Spike.
25 votes
Writers:
Aaron Martin

,
Brendon Yorke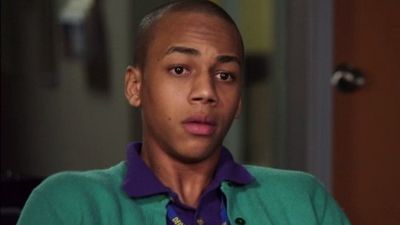 #25 - Cry Me a River (2)
Season 11 - Episode 7 - Aired Jul 26, 2011
Dave sees the school turn on him, but continues to ask why Adam should get special treatment. When he attempts to enter the girl's washroom wearing a skirt, he gets into a fight with Adam. Principal Simpson gives them both detention, and Adam likens the transgender issue to racism, which causes to Dave to give a formal apology. Clare continues to bag Katie for a position on the newspaper, and when Sav intervenes, Katie invites Clare to join, but gives her the job of following the school play. While Fiona tries to reach out to a distant Charlie, she gets the directing position of the play, and invites Charlie to live with her.
25 votes