The BEST Episodes of Dante's Cove
Every episode ever - ranked by fan votes!
Last Updated: Dec 27, 2021
This program is set in a small coastal town in Southern California and focuses on a group of attractive characters in their twenties – most of them skaters, surfers, and college students -- who live in an apartment complex on the beach called the Hotel Dante. The good-looking young residents are gay, lesbian, bi and straight, at a point in their lives when they are full of hopes and dreams, but also coming up against the harsh realities of daily survival. The group of friends investigates mysterious happenings that took place long ago in their apartment complex.
Watch Now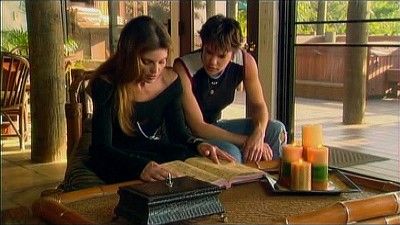 #1 - Like a Virgin
Season 3 - Episode 4 - Aired Dec 7, 2007
Grace finally is able to give herself, fully, to the powers of Tresum. Teaming up with Griffen and Bro, Grace temporarily fights off Michelle and the House of Shadows they attack one of the Cove's residents. Kevin pleads with Toby to give him another chance, but Toby shrugs off Kevin's advances saying that he is now in love with Adam. Diana feels herself being slowly torn between the powers of Tresum and the House of Shadows.
38 votes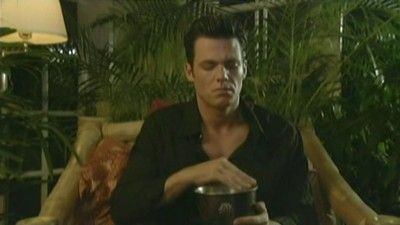 #2 - Spring Forward
Season 2 - Episode 4 - Aired Oct 15, 2006
Adam learns the dangers of his addiction.
37 votes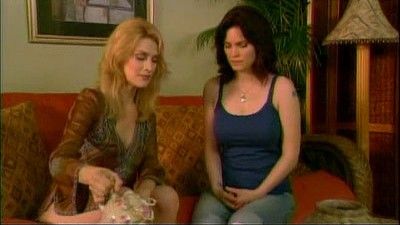 #3 - Blood Sugar Sex Magik
Season 3 - Episode 2 - Aired Nov 9, 2007
The discovery of a corpse on the beach sends Grace on a mission to discover the root of the new dark force on Dante's Cove. A perplexed Bro (William Gregory Lee) realizes that he is losing his powers, while Diana is lured by the House of Shadows. Brit's feelings for Michelle (Jill Bennett) begin to return, while Elena can only look on with jealousy. Toby (Charlie David) grows concerned as Adam (Jon Fleming) has a Saint flashback.
36 votes
Writers:
Paul Etheredge-Ouzts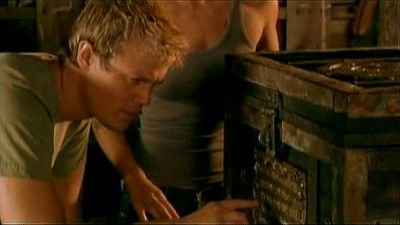 #4 - Sexual Healing
Season 3 - Episode 3 - Aired Nov 23, 2007
With the help of a potion, Grace works her way into Adam's subconscious and soon finds that the House of Shadows has come to Dante's Cove. Diana, meanwhile, is finding it increasingly harder to resist the House's calls. Bro, frustrated by his loss of power, storms home only to find Kevin in a compromising position. Brit and Elena take the time to investigate an ancient box that Brit discovered at the bottom of the ocean.
36 votes
#5 - Come Together
Season 2 - Episode 3 - Aired Oct 1, 2006
Toby and Kevin make up after their fight, and Adam becomes addicted to a dangerous drug.
10 votes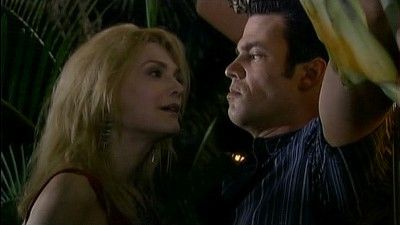 #6 - Naked in the Dark
Season 3 - Episode 5 - Aired Dec 21, 2007
An unlikely trio bands together in the season finale to fight the House of Shadows, which has been threatening to take over and possibly destroy Dante's Cove. Chaos ensues all over the island and the fate of all the inhabitants of Dante's Cove lies in the hands of one unsuspecting resident.
8 votes
Writers: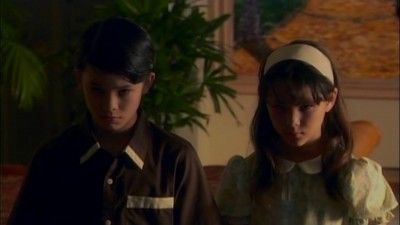 #7 - Some Kind of Magic
Season 2 - Episode 1 - Aired Sep 1, 2006
The start of the second season, in which Ambrosius returns determined to win Kevin's love.
14 votes
#8 - Sex and Death (and Rock and Roll)
Season 3 - Episode 1 - Aired Oct 19, 2007
After being sent to another dimension for months by her sister Diana (Thea Gill), Grace (Tracy Scoggins) returns to Dante's Cove with revenge on her mind. She is quickly distracted, however, by newcomer Griffen (Jensen Atwood), who was sent to Dante's Cove to strip Diana of her powers. Kevin (Gregory Michael) and Bro seem to be the Cove's newest super couple, but Kevin's has his own plans brewing. Meanwhile, the mysterious return of a former resident turns Brit's (Michelle Wolff) budding romance with Elena (Jenny Shimizu) on its head.
42 votes
#9 - Playing with Fire
Season 2 - Episode 2 - Aired Sep 15, 2006
Grace becomes Van's Tresum-teacher, and Toby worries about Ambrosius' arrival.
38 votes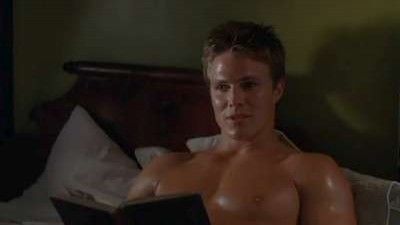 #10 - Then There Was Darkness
Season 1 - Episode 2 - Aired Nov 4, 2005
In part two of Dante's Cove, we continue on our journey with the residents of the mysterious Hotel Dante. Ambrosius is doing all he can to influence Kevin and lure him to the dark side. He enlists the help of Cory to assist him as a minion to do his bidding. Meanwhile, Grace has been trying to work her way between Ambrosius and his menacing hold on the town. Van and Toby continue to work together to research the history of the Cove while trying to break the spell that seems to have a hold on Kevin. Will they be able to overpower Ambrosius before it's too late?
17 votes
Writers:
Michael A. Costanza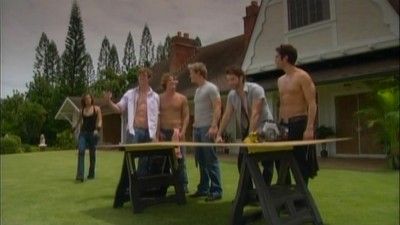 #11 - The Solstice
Season 2 - Episode 5 - Aired Nov 1, 2006
In the season finale a love-charmed doll wreaks havoc in the hotel as unlikely couples are brought together by magic. As Solstice arrives, has Bro finally found a way to get Kevin to serve him?
39 votes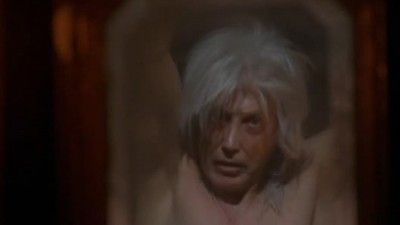 #12 - In the Beginning
Season 1 - Episode 1 - Aired Oct 7, 2005
In 1840, Ambrosius was engaged to Grace Neville, but being caught by Grace having sex with another man, he was chained in the basement of the Hotel Dante for eternity. The only possibility to be set free: by the kiss of a young boy.
30 votes