The BEST Episodes of Cold Justice
Every episode ever - ranked by fan votes!
Last Updated: Apr 10, 2021
Texas prosecutor Kelly Siegler and Yolanda McClary, a crime-scene investigator for the Las Vegas Police Department, help local law-enforcement agencies in small towns across the country solve violent crimes that have sat cold because of lack of funding and proper forensic technology.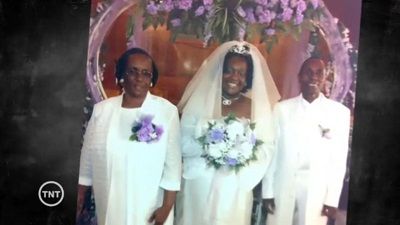 #1 - Mother
Season 1 - Episode 2 - Aired Sep 10, 2013
Mattie Williams was an active member of her church and was known throughout the community as a loving mother. On the morning of Monday, August 28, 2006, a friend of Mattie's went by her home after receiving no response to repeated attempts to reach her. The friend noticed some blood on the outside wall of Mattie's house and quickly called the police, who found no trace of Mattie inside. News of Mattie's disappearance spread quickly throughout the community, as many church friends and family quickly gathered to search for her. She was found six hours later, stabbed and bludgeoned to death, in a lonely, wooded area about three miles from her home. It was a complete shock to the entire community. Her killer -- or killers -- have never been found.
119 votes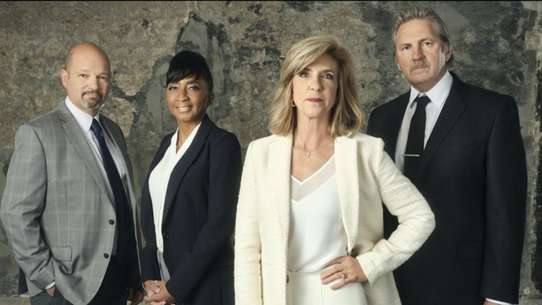 #2 - Horror in the Home
Season 5 - Episode 18 - Aired Apr 6, 2019
Kelly and Steve Spingola arrive in Texas to help the Potter County Sheriff's Department reexamine the gruesome murder of a mother in the hope of bringing closure to the four children she left behind by conducting DNA tests.
38 votes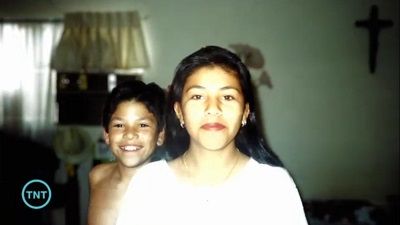 #3 - First Love (Cottonwood, AZ)
Season 2 - Episode 4 - Aired Feb 7, 2014
Marisol Gonzalez was a top student at Mingus Union High School, had lots of friends and a close-knit family that loved her. In the summer before her junior year, she began dating one of her neighbors and classmates, Cecilio Criuz. Marisol hadn't gone out with many boys, but she was taken in by Cecilio's seemingly heartfelt affection and eventually fell for him - he was her first love. However, she quickly came to realize that she was far from the only one that he loved, and they broke up. Soon after, she found out she was pregnant. With the love and support of her family and friends, she decided she was going to have the baby. Many months later, on March 25, 1997 around 10pm, Marisol - now full term in her pregnancy – told her sister she was waiting for a call from Cecilio, and went outside with the cordless phone. That was the last time she was seen alive. Around 6am the following morning, her body was found in an alleyway a block away from her house. She had been shot one time in the face. To this day, Marisol's family, friends and the entire Cottonwood Community are shocked and devastated by her murder and that of her unborn child Andrew -- and they desperately want justice.
99 votes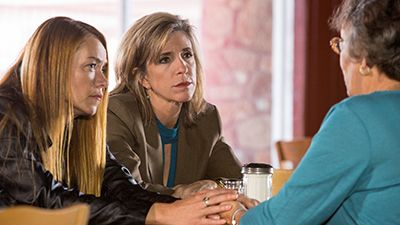 #4 - Gone (Altus, OK)
Season 2 - Episode 1 - Aired Jan 17, 2014
Tracy Lynn Allen was known as a free spirited and spunky gal - she worked as a care giver at a nursing home, liked to collect Indian art, and was a devoted mother to her two young daughters, ages three and six. Tracy had recently gotten out of a volatile marriage with Garland Allen, but after their divorce the two remained in close contact. One early evening, in May of 2001, Tracy went out, while her neighbor baby-sat for their two young daughters. Later that night Garland arrived at the neighbor's front door - he told her that Tracy was back at his house, and she had asked him to pick up their daughters. Garland then drove off with the girls, and dropped them off at his mother's house. He told his mom that Tracy had run away with another man and had left him with the young girls. A few days later Garland surrendered custody of his kids to his mom, and then left town. It has been over 12 years since Tracy's disappearance and no one has ever seen or heard from her again. They say the first 48 hours after a disappearance are the most crucial for police. The chances of finding the missing person drop dramatically after that. This case isn't cold - it's frozen. It will be one of the most difficult cases Kelly, Yolanda, and team has ever taken on - as they hope to help the tenacious Detective Bill Perkins from Altus PD, find out what truly happened to Tracy - and hopefully bring some answers and closure to her family.
76 votes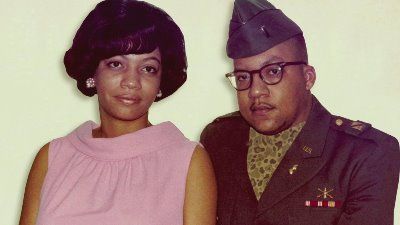 #5 - Dying Declaration
Season 4 - Episode 9 - Aired Sep 30, 2017
Kelly and Steve Spingola head to Flint, Michigan, to investigate the 1991 shooting of a woman murdered right outside her home. As she died in her sister's arms, her final words could provide insight into who killed her.
77 votes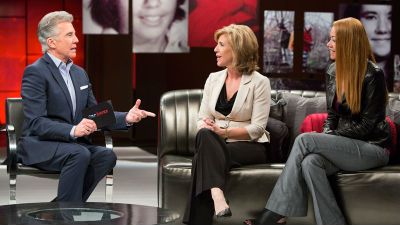 #6 - Justice Served (Los Angeles, CA)
Season 2 - Episode 14 - Aired Jul 18, 2014
In this special episode, "America's Most Wanted" host John Walsh interviews the Cold Justice investigative team, who gives behind-the-scenes insights into the investigations. Exclusive updates on past cases will show how some of the family members and cops are doing today. Also, Kelly and Yolanda will answer questions from the Cold Justice fans.
52 votes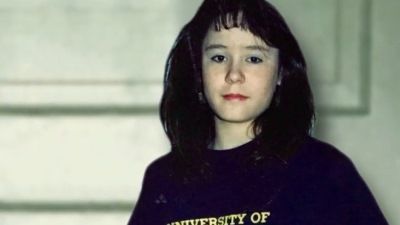 #7 - Pain in Pawhuska
Season 5 - Episode 9 - Aired Sep 29, 2018
Kelly and Steve Spingola investigate the brutal slaying of an Oklahoma teenager whose night of cruising and partying turned deadly. Could a scandalous town rumor have led to her death? The team searches for justice 22 years later.
55 votes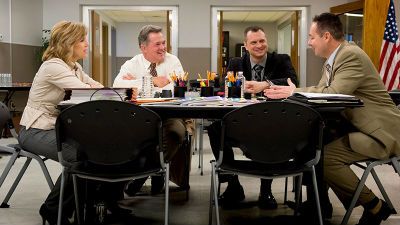 #8 - Beloved Doctor (Paducah, KY)
Season 3 - Episode 14 - Aired May 15, 2015
After a respected doctor in the community is brutally murdered and set on fire in his kitchen, the team must wade through the ashes of the tragic aftermath to try to bring his family justice.
73 votes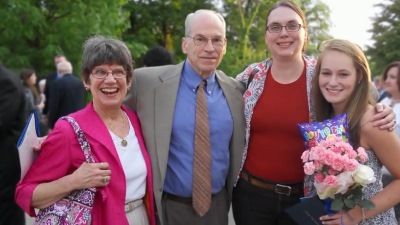 #9 - The Professor's End
Season 5 - Episode 2 - Aired Aug 11, 2018
Kelly and Tonya Rider investigate the strange death of a retired college professor in Tonya's home town, whose cremation was halted by an anonymous tip call hinting at murder; an autopsy proves the tipster's information is accurate.
69 votes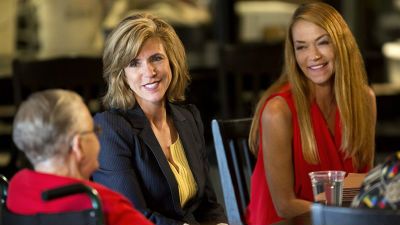 #10 - Fool Me Once, Fool Me Twice? (Vigo County, Ind.)
Season 2 - Episode 18 - Aired Aug 15, 2014
Kathy Taylor, 23, was a happy, vibrant young woman with her whole life ahead of her. In October 1973, she married the dashing, gregarious 22-year-old Earl Taylor. The couple had a short courtship, fell in love and quickly wed. On April 2, 1975, Earl reportedly returned home from some errands and called out for Kathy, but got no reply. He told police he found his wife submerged in the bathtub, an electric clock radio sunk beneath her. She was declared dead from an apparent electrocution and drowning, although questions have lingered about how Kathy died and why. To this day, Kathy''s 82-year-old mother Maxine and sister Bonnie still are searching for the truth. Last winter, the Cold Justice team helped Vigo County Sheriff''s Office Captain John Moats and Detective Eric Fell in the investigation of the 1998 murder of Erika Case, and in January, Clint Mackey, who''d been a prior '"person of interest'," was arrested for Erika''s murder after giving a detailed confession. Cold Justice and the Vigo County Sheriff's Office are teaming up once again, and Captain Moats hopes they''ll be able to resolve what really happened to Kathy. After almost 40 years, this will be the oldest case the Cold Justice team has taken.
73 votes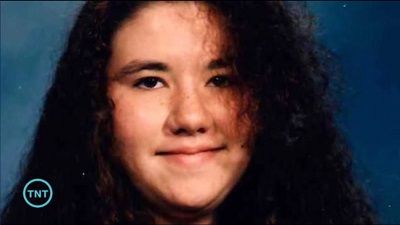 #11 - He Said, She Said (Vigo County, IN)
Season 2 - Episode 5 - Aired Feb 14, 2014
Erika Case was a smart, precocious, 19-year-old who had graduated high school and was working part-time at the local mall in West Terre Haute, IN. It was a Saturday night, September 5, 1998, and she and her big sister Mary Case were house sitting for a family friend. After Mary left for her night nursing shift at the local hospital, Erika's good friend Isaiah Dooley came by the house with his friend Clint Mackey For the next few hours they all swam in the pool, drank alcohol and ate pizza. Early the next morning Mary finished up her nursing shift and drove back to the house. When she walked inside she found Erika lying on the living room floor, covered in blood, dead; she had been stabbed at least 33 times. When the Vigo County Sherriff's officers first questioned Isaiah and Clint, they both made conflicting statements as to who saw her last, but both of the boys asserted that when they left the house Erika was alive and well. Erika's murder has had a huge impact on the small, peaceful, suburban community of West Terre Haute and while there have been lots of rumors around town, no one has ever been able to determine what actually happened that evening or who is responsible for Erika's murder.
105 votes
#13 - Other Side of the Tracks (Cambridge, Ohio)
Season 2 - Episode 16 - Aired Aug 1, 2014
Robin Stone, 17, was a good student with a close-knit family, but then she found out she was pregnant. Robin told her parents that the father was a boy from school she had been dating. On August 27, 1991, Robin was 7-months pregnant when she received a call. She told her mom she was going to help a classmate with homework. It was the last time her mom saw her alive. Robin''s car was found later that evening near Luburgh Lake in Guernsey County, but there was no sign of her. A missing persons investigation quickly got under way, but it wasn''t until December 28, 1991, that hunters stumbled upon Robin''s remains near the lake. Her body was so badly decomposed that they were unable to determine the cause of death. When Sheriff Michael McCauley was elected in 2000, he put a renewed focus on cold case investigations and assigned Detective Sam Williams to re-open Robin''s case. Detective Williams was around the same age as Robin and was attending high school in the next town when she was killed. He remembers the impact it had on the community and is determined to get justice for Robin and her family.
67 votes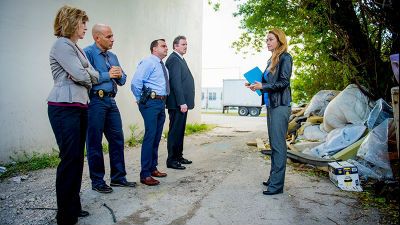 #14 - Devoted (Fort Walton Beach, FL)
Season 3 - Episode 10 - Aired Apr 17, 2015
74 votes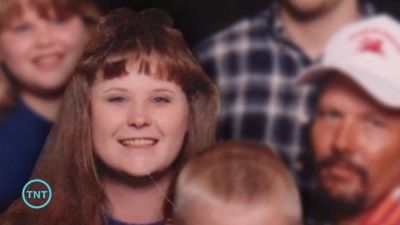 #15 - Small Town Suicide (Cuero TX)
Season 1 - Episode 1 - Aired Sep 3, 2013
Pam Shelly was a loving mother of two. Shortly after splitting from her husband, she reconnected with Ronnie Hendrick, an old family friend. They fell in love, and she moved with her kids from Arkansas to Texas to live with him. Ronnie and Pam had a passionate but volatile love affair, which eventually became combative. One day, after a heated argument, Ronnie reportedly pushed Pam's daughter, Kayla. Pam became enraged and jumped to her daughter's defense. Pam and Ronnie fought before she finally told him she was leaving him for good. After packing up her and the kids' things, Pam was putting on make-up in the bathroom when her daughter said she heard a scream and ran to find Pam on the floor with a bullet wound to her head. Pam later died in the hospital, and her case was ruled a suicide. But Pam's children and Carl Bowen, a detective at the time of the incident, have always believed that Ronnie committed murder.
182 votes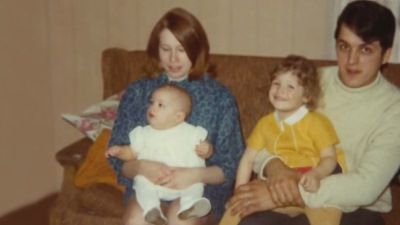 #16 - Small Town Secrets
Season 5 - Episode 1 - Aired Aug 4, 2018
Kelly and Steve Spingola head to Wisconsin to investigate a homicide; the case becomes personal after they receive a letter from the victim's daughters; their search uncovers a town's dark side, crimes against children and lies within a church.
75 votes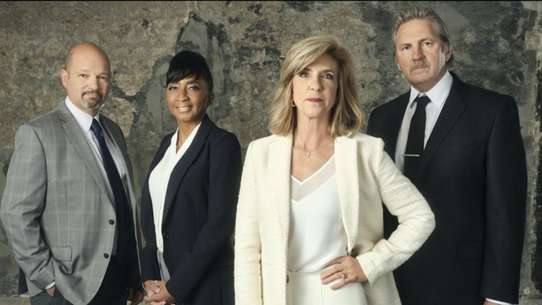 #17 - Double Life Discovered
Season 5 - Episode 22 - Aired Apr 4, 2020
29 votes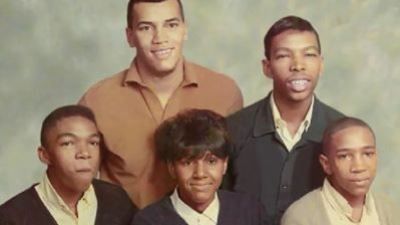 #18 - Preacher's Mother
Season 5 - Episode 6 - Aired Sep 8, 2018
Kelly and Steve Spingola investigate the brutal 1991 slaying of a beloved mother, who was stabbed 38 times in her Flint, Michigan home.
59 votes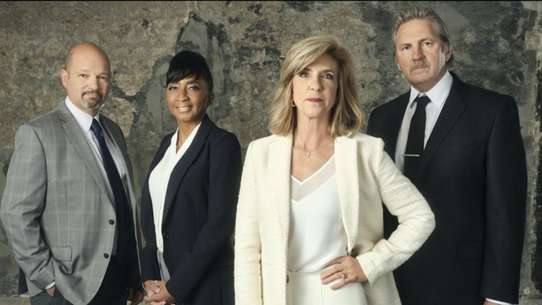 #19 - Trajectory (Taylor county wv)
Season 3 - Episode 21 - Aired Aug 28, 2015
The team hopes to uncover the truth behind the mysterious death of a young man that occurred just a few years ago; investigators work with state police and firearms experts from across the country.
68 votes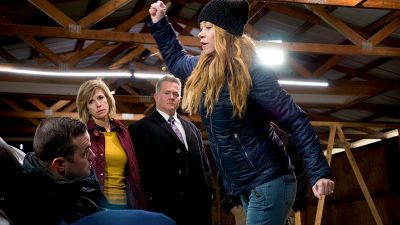 #20 - American Dream (Fort Myers, FL)
Season 3 - Episode 8 - Aired Mar 6, 2015
When a family with dreams of a better life moves from India to Florida, their lives are torn apart after the young mother abruptly disappears without a trace. In this episode, Kelly and Yolanda head to Fort Myers, Fla., to face the challenge of navigating through different languages and cultural traditions as they try to figure out what really happened to her.
79 votes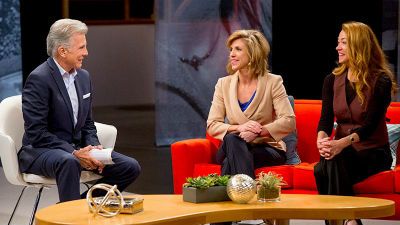 #21 - Justice Served (Los Angeles, CA)
Season 3 - Episode 13 - Aired May 8, 2015
56 votes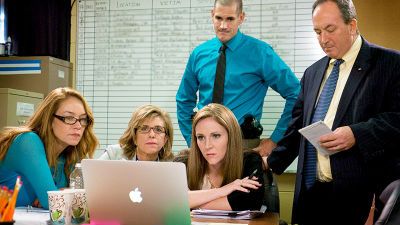 #22 - The Record Keeper (Bridgeport WV)
Season 3 - Episode 6 - Aired Feb 20, 2015
When an older man was found beaten and stabbed to death in 2006, the investigation into the mystery eventually went cold. In this episode, Kelly and Yolanda go to Bridgeport, W.V., to work on their first case in which the victim might actually be the investigation's very best witness, since his daily diary might just help solve the crime.
80 votes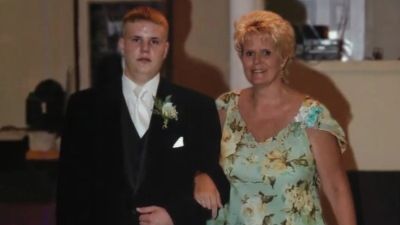 #23 - Down By the Lake
Season 5 - Episode 4 - Aired Aug 25, 2018
Ruled accidental, Kelly and Johnny Bonds look into the 2011 drowning death of 19-year-old Blayne Davis, whose mother suspects foul play.
60 votes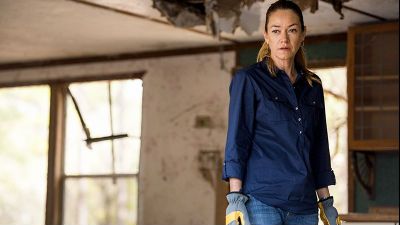 #24 - Trip to Nowhere (Hernando County, FL)
Season 3 - Episode 12 - Aired May 1, 2015
When a daughter returns home from school to find her mother gone without explanation in 1981, the team must sift through clues that are now decades old, making this the oldest missing person's case the team has yet to face.
84 votes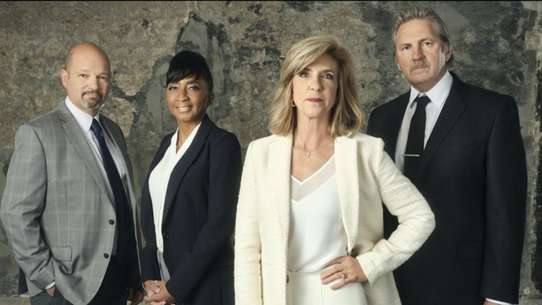 #25 - In The Neighborhood Part 2 (White Settlement, TX)
Season 3 - Episode 24 - Aired Sep 18, 2015
60 votes