The Best Episodes of Bravest Warriors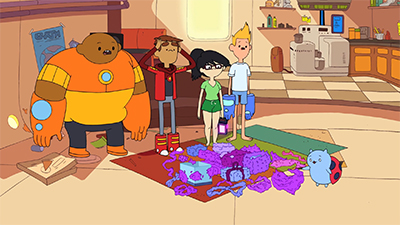 #1 - Catbug 8.93
Season 1 - Episode 11
When the Bravest Warriors receive mysterious gifts from the See-Through Zone, they must use their wits to unlock the door to the greatest secret. In this season finale, there promises to be more emotion, Catbug, and delicious peanut butter squares than ever before.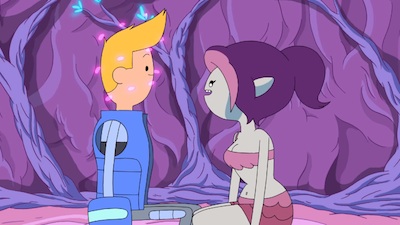 #2 - Merewif Tag 8.45
Season 2 - Episode 8
Chris and Plum play a little Merwif Tag and little does Chris know... it makes them trade bodies!
Directors: Breehn Burns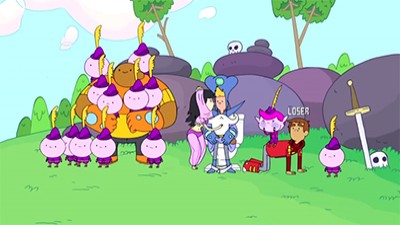 #3 - Butter Lettuce 8.31
Season 1 - Episode 3
"Butter Lettuce" Dark abomination of the Wet Mounds of Nardacorn, Chris is taking his sweet time in the bathroom! As Chris, Wallow, and Danny hog the Holo-John with their fantasies, they prevent a certain member of the Bravest Warriors team from getting a fresh start to her day.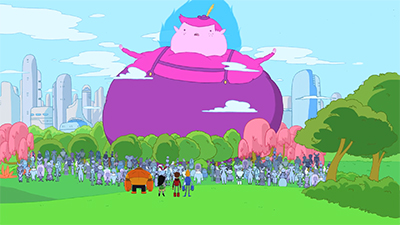 #4 - Ultra Wankershim 8.28
Season 1 - Episode 10
Breaking the laws of physics, Wankershim has left the Holo-John and is now taking up residence in NeoMars Park... and he's growing at an exponential rate. Meanwhile, an old friend returns to share with Chris a vision of the future, and to tell the Bravest Warriors that it's ALWAYS been Wankershim.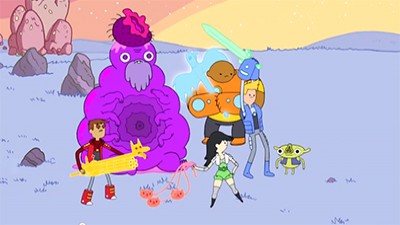 #5 - Emotion Lord 8.20
Season 1 - Episode 2
Emotions run high on the Bravest Warriors' ship when Danny contracts Zgraxxis fever and Wallow must perform surgery. Meanwhile, a mysterious old man has appeared, distracting everyone from the task at hand. Chris must contain his anger and save Danny, or else put all of his friends in mortal peril. Also, Beth has a tail.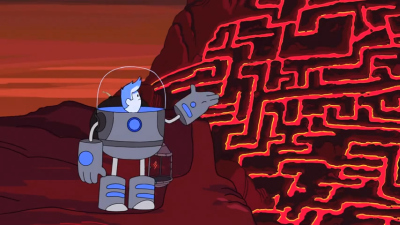 #6 - Lavarinth 8.19
Season 1 - Episode 6
In a shocking encounter, the Emotion Lord returns to help the Bravest Warriors in destroying the firebugs' hive. That is, if he doesn't get them killed first. Chris learns about fate, the future, and the importance of vitamin B-12. Remember to take your vitamins, kids!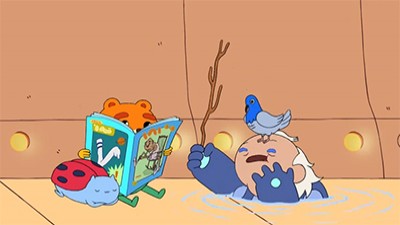 #7 - Gas Powered Stick 8.16
Season 1 - Episode 7
After a relaxing day by the lake, the Bravest Warriors make an extraordinary—and attractive—new friend. As the boys vie for her attention, Impossibear finds a mysterious stick that sprouts unforeseen consequences from Chris's forehead. Chris discovers that with great power, comes great responsibility—but also lots of emotion.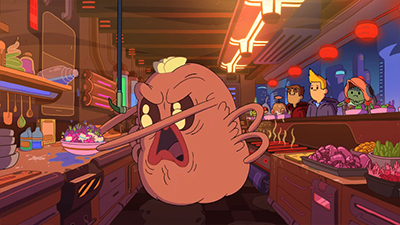 #8 - Cereal Master 8.00
Season 1 - Episode 9
In the early morning hours Chris and Danny fly from the Bravest Warriors Invisible Hideout on a mission of the utmost importance... to buy cereal for Beth. Chris must comfort a Martian chef with daddy issues and return to his best friend for their jinx-iversary.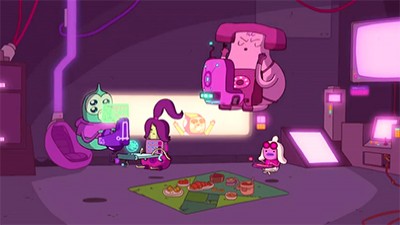 #9 - Dan Before Time 8.00
Season 1 - Episode 8
The hour has come at last! Danny has constructed a time machine so he can finally seek revenge on the low gravity hacker lads who never let him join in any of their hacker games. He reveals the truth behind his dark, disgusting past, while the team learns that revenge is a meal best served cold... and kinda barfy.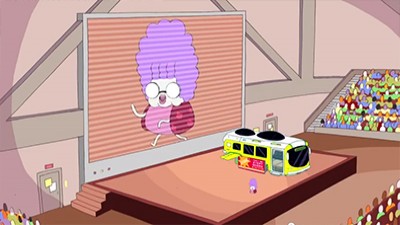 #10 - Memory Donk 7.98
Season 1 - Episode 4
These are the facts: the Bravest Warriors are on a bus. Their destination: somewhere. Their goal: ... something. Wait, who are the Bravest Warriors, anyway? The team must remember their identities before they crash into the NeoMars Convention Center. Things looks pretty grim for the Bravest Whoevers, but at least they have plenty of bread.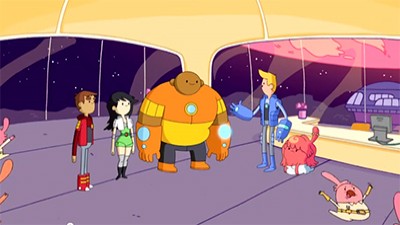 #11 - Time Slime 7.92
Season 1 - Episode 1
With their parents gone, the Bravest Warriors must step up. Wallow connects with a love from his past and The Bravest Warriors must save Glendale, or be forever stuck in a time loop!
Directors: Breehn Burns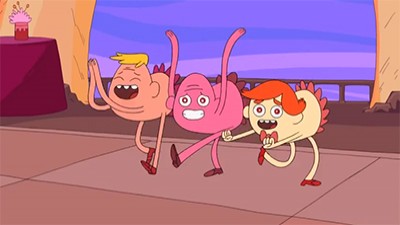 #12 - The Bunless 7.79
Season 1 - Episode 5
The fate of the planet Bunless 9 depends on the Bravest Warriors overcoming their adolescent fears of intimacy in order to prevent an apocalypse. Will love prevail through time, space, and fleshy buttocks?