The BEST Episodes of Bobobo-bo Bo-bobo
Every episode ever - ranked by fan votes!
Last Updated: Dec 21, 2021
Based on the manga by Yoshio Sawai, Bobobo-bo Bo-bobo is one of the weirdest, yet funny animes using puns, cross-dressing, and lots of visual gags. Taking place in the year 300X, an evil organization knows as the Bald Empire (Margarita Empire) is planning to take over the world by stealing everyones hair. The Bald Empire, led by Emperor Baldy Bald, will have to go through Bobobo-bo Bo-bobo, who is determined to put a stop to them once and for all, if they plan to succeed. But it won't be easy, because Bobobo-bo Bo-bobo was trained to "hear the voices of the hair," enabling him to command his own body hair to perform various martial arts stunts to defend himself. Along the way, he will eventually need the help of all the different, yet weird friends he encounters in order to defeat the evil Bald Empire.
Watch Now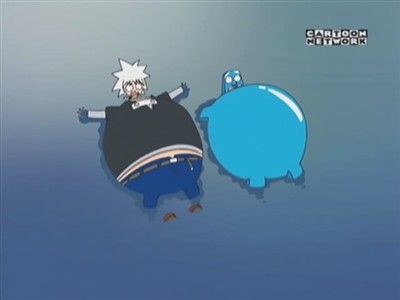 #1 - Enter BoboPatchiggler! Is That How It's Spelled?
Season 1 - Episode 32 - Aired Jun 10, 2006
Facing off against a team of ancient cultures that knows how to work together, Bo-bobo shows how little he, Don Patch and Jelly Jiggler really work together outside beating each other (and Dengaku Man) up! But with time running out and facing the elite teamwork (not to mention a not too bad curling technique) of the ninja assassins, the trio (literally) come together to form the triple fusion Bobopatchiggler, which unleashes the power that is Majide Time...ARE YOU SERIOUS!?
1 votes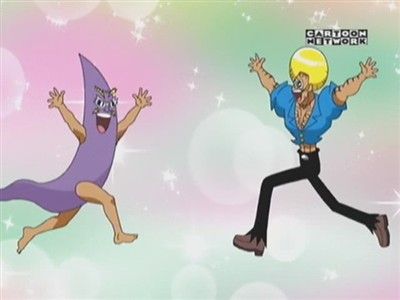 #2 - King Nose Hair Presents: "The Follicle Follies of the Future"
Season 1 - Episode 35 - Aired Jul 1, 2006
Torpedo Girl takes a quick trip to Bo-bobo World, but not even the insanity there is able to stop her stubborn joke-hating ways. But then, Bo-bobo unleashes his most powerful attack: the judgement of the nine planets of the Solar System (done in his own unique manners) unleashing the greatest powers of the universe! But while this may be enough to stop a torpedo, it takes a little more nosehair thrust to finally put a stop to OVER! But while all seems happy, Captain Battleship's assistant Suzu is about to lead them on a new path...
1 votes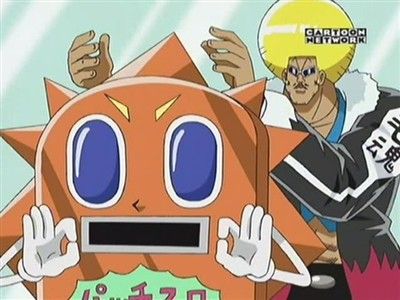 #3 - United We Stand, Divided We Also Stand, Just Further Apart!
Season 1 - Episode 61 - Aired Dec 30, 2006
Still within the coin machine, Bo-bobo is forced to listen to Beauty facing the complaints of the narcoleptic Rem while Serviceman's attempts to show himself off are ignored by her closed eyes. Desperate, he throws down Don Patch to save her...only to have him (and some guy who isn't Jelly Jiggler) face a samurai whose monsters are cuter and more ignorant of his orders than he realized! Yet while he finally finds a way to get back towards Beauty, Bo-bobo inadvertently leaves Rice at the mercy of Lambada and his polygons!
1 votes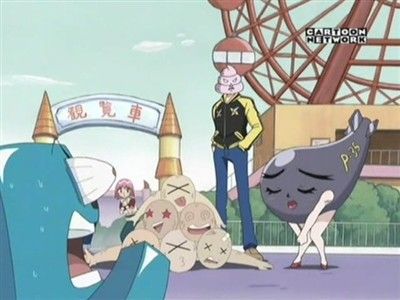 #4 - The Pacifist That Packs a Pinch Like a Pugilist
Season 1 - Episode 67 - Aired Feb 10, 2007
With the power of peace by his side (as well as the power of guns, angry birds, swords and a well place nosehair or two), Mr. Bojiggler despairs through his great power to finally stop General Lee Fishcake! But as one battle ends, the horrible realization of the revival of former leader Czar Baldy-Bald the Third finally comes into fruition. Yet even with all attempts to stop him in his box, a magical box escape reveals the resurrected emperor and his terrible power, while all Bo-bobo can do is...offer watermelon.
1 votes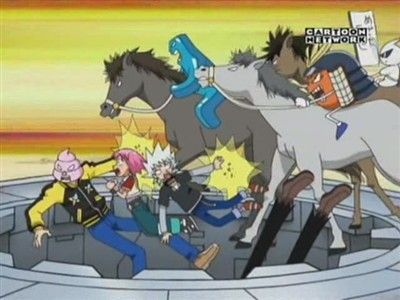 #5 - Si Senor, It's No Bore! It's Hair Hunters Galore
Season 1 - Episode 72 - Aired Mar 17, 2007
With Bo-bobo's team reunited and facing Baldy-Bald the Fourth (and an army of Hair Hunters), Bo-bobo chooses to enter the New Czar Playoff the easy way: by defeating the duct-tape-using leader of the Chrome Dome assassin corp and taking his medal! But although he and the other Wiggins nearly get stopped and almost get stuck as metamorphing goo, Bo-bobo finally finds the means to stop the stopper and join the tourney: a non-stop TV channel with his own bizarre programming...and horrible ratings!
1 votes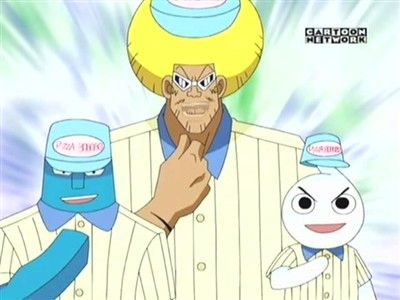 #6 - Finally! The Final Fight of Finality! This Time We Mean It!
Season 1 - Episode 76 - Aired Apr 14, 2007
As Triple Bag upgrades his Shadow power, Bo-bobo and Dengaku Man fuse into an upgraded Denbo, who forces the enemy through a picture activity book before punishing him. But even with his defeat, the summon clock is still completed allowing for Hydrate and his floating castle to emerge and allowing him to take over the empire! Now with the Shadow Chrome Dome forces in control, Bo-bobo and his allies ally with friend and enemy alike as they race upwards towards their enemy and their ultimate destiny only to realize that this is the last episode!
1 votes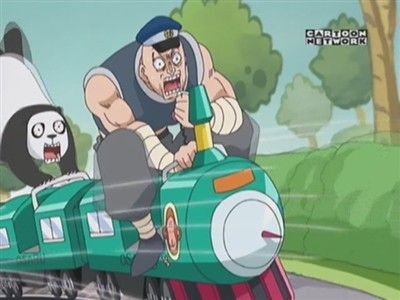 #7 - Bo-bobo's Rappin' Roller Coaster Ride
Season 1 - Episode 13 - Aired Jan 14, 2006
With Jelly Jiggler somewhere in the park, the team searches A-Block while getting into all sorts of mischief: Bo-bobo rides a monkey train almost taken over by rabbits, Don Patch reunites with an old boyfriend that's now by-the-numbers, Gasser beats up more fish and Beauty watches a cat eat with utensils. And that's before a roller coaster rap about...turtles!?
31 votes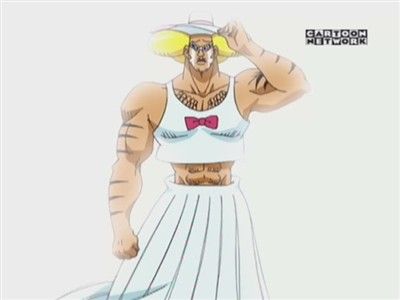 #8 - Pasta...the Perfect Food!
Season 1 - Episode 6 - Aired Nov 12, 2005
Continuing their journey to another city, Bo-bobo tries to master a new technique from a famed pasta maker and witnesses wooden spoons making...wooden spoons. But when Beauty is attacked with a "hair-loss beam" from a Hair Hunter from C-Block, our heroes must begin a new journey to save the heroine, save the day...and figure out why Don Patch's weapons are all green onions.
33 votes
#9 - Queen Chicken Level and the Video Store of Dumb
Season 1 - Episode 7 - Aired Nov 19, 2005
Crash landing inside C-Block Tower, Bo-bobo and Don Patch begin an upwards battle against the local hair hunters, while learning along the way about dental hygiene, poultry pageants, and the importance of having two video stores on top of each other. But that's before they find out their next mysterious opponent...well, has an interesting taste in head gear.
33 votes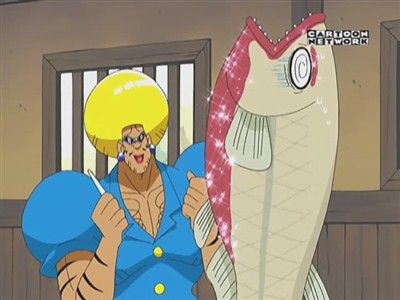 #10 - A Bird in the Hand Can Play Chicken But Still Smell Fowl!
Season 1 - Episode 11 - Aired Dec 17, 2005
With Gasser now a part of his team, Bo-bobo decides to teach him a few things about fighting. The first lesson: how to defeat an opponent without using his own special technique! But when that fails after a battle with a Hair Hunter, his education moves to the "Nosehair Dojo", where beating up fish and fighting old women (and one old man) are on the curriculum.
32 votes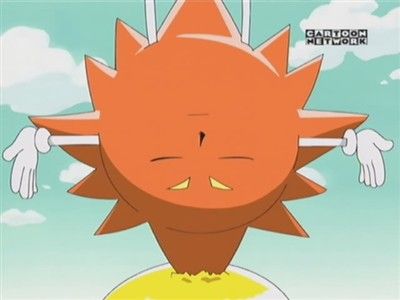 #11 - Let's Get Wiggy With It
Season 1 - Episode 2 - Aired Oct 8, 2005
Due to circumstances in the last episode, Bo-bobo ends up facing off against the orange star-shaped Wiggin Don Patch in a Christmas-themed Wiggin battle (involving a story about churros), but when Beauty gets abducted by a group of wig-wearing Hair Hunters, the two of them must join together to confuse the heck out of them! Weirdness regarding vegetables and joining in on the villain's date follow suit. Yet with Beauty abandoned to the Hair Hunters, she at least is saved by a mysterious white-haired boy.
37 votes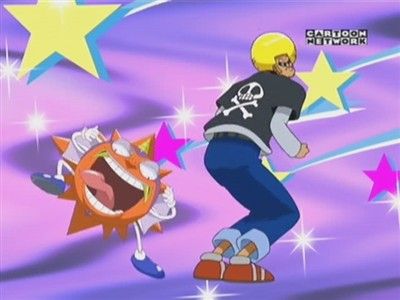 #12 - Protect the Environment...Something Stinks In Here!
Season 1 - Episode 10 - Aired Dec 10, 2005
A giant wall monster emerges from out of nowhere in C-Block Tower, with the objective of capturing Gasser and stealing his "Fist of the Backwind". But Bo-bobo sees a bigger problem: how Gasser's ultimate technique is powerful enough to destroy life on Earth as we know it! And that probably explains why he and Don Patch make fun of the battle in progress...
33 votes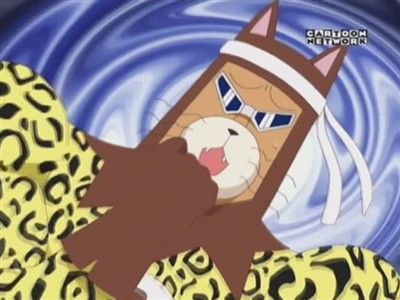 #13 - Gasser Up! I'm Ready to Drive!
Season 1 - Episode 9 - Aired Dec 3, 2005
Finally reaching the top of C-Block Tower, our heroes face off against the windy Geha the Gale (even though Beauty's already been saved). But when Bo-bobo and Don Patch are blown away by the competition, a new challenger finally makes his presence known: Gasser, master of the "Fist of the Backwind" and the boy that has been watching Beauty all this time! (though his appearance doesn't explain why Bo-bobo turns into a leopard)
32 votes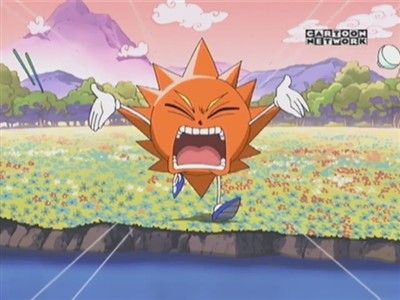 #14 - We All Scream for Ice Cream!
Season 1 - Episode 8 - Aired Nov 26, 2005
Bo-bobo finally faces off against Softon, the fourth-floor guardian who claims he's strawberry soft serve (but we know better). While he does claim to have Beauty's welfare at heart, Softon also has an unstoppable arsenal of techniques and the abilities of the goddess Blabs-a-Lot! But that's before Bo-bobo unleashed on him the enigma that is Bo-bobo World...
34 votes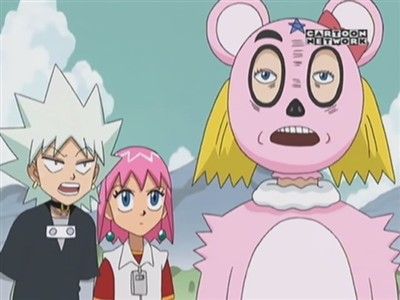 #15 - The Weally Wobbly World of Bo-bobo's Foe: General Jelly Jiggler!
Season 1 - Episode 12 - Aired Jan 7, 2006
Gasser's education continues while Bo-bobo and Don Patch fend chopsticks from a thieving pencil case. But no one could expect what comes next: the mysterious appearance of a new amusement park controlled by the leader of A-Block, Jelly Jiggler! And with a friend of Bo-bobo (whom we've never seen prior) being held captive and forced to eat spaghetti against his will, its up to the heroes to fight...and have fun while they're at it.
33 votes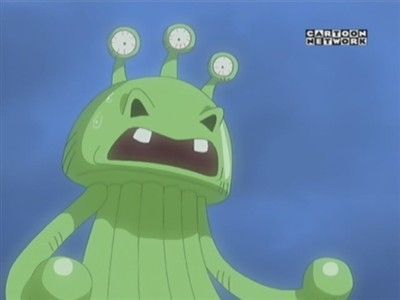 #16 - To Be or Snot to Be
Season 1 - Episode 5 - Aired Oct 29, 2005
Bo-bobo and Don Patch decide to throw a play in the middle of the woods where the plot becomes more bizarre with each scene. But without notice, they find themselves under siege from a strange green tentacle alien in search for a familiar boy (familiar to Beauty, anyway) and a power that leads to a very unstoppable craving for...rice soup!? But after an underwater battle and an unexpected finale, Bo-bobo finally brings the creature down...without knowing that he works for an even more forboding opponent.
36 votes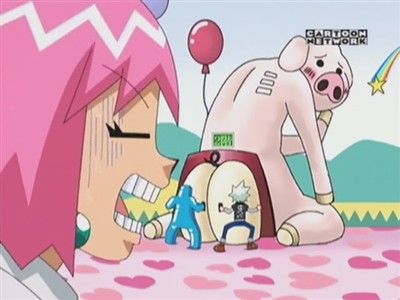 #17 - Revenge is a Dish Best Served Cold with Shiitake Mushroom Sauce
Season 1 - Episode 30 - Aired May 27, 2006
Just when the fight for King of Wiggin Specialist was finished, a big-mouth ninja assassin arrives to challenge Bo-bobo to take on his master, the horrific OVER of the Baldy-Bald Big Four! After Bo-bobo and the others can get past his bone-headed ninja tricks, he sends them to the entrance with a flying duck-loving warrior to face. (and Serviceman hanging by a limb) And beyond that is a force of The Ultimate Five Assassins to get past along the way, the first of which is...a playful little girl!?
2 votes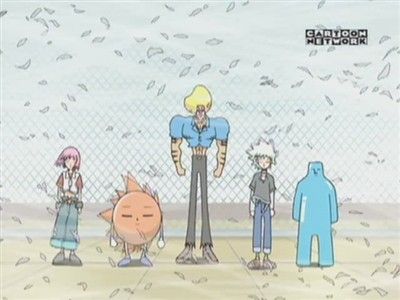 #18 - The Ultimate Five Assassins vs. Bo-bobo All-Stars!
Season 1 - Episode 31 - Aired Jun 3, 2006
Continuing through OVER's Castle, our heroes next face the only soccer-themed villain who has no connection to soccer whatsoever! That doesn't stop Gasser from causing a complete stink over his fight. (even with the eventual lawsuits they cause) Then, they face off against an incompetent trap master who almost succeeds in victory! (prior to the return of a cute little Wiggin) But all this leads up to a showdown against the last three assassins...on top of a giant toilet where those trapped inside get a very swell fate!
1 votes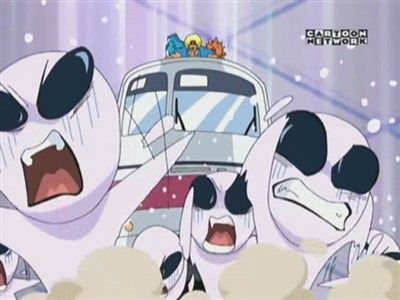 #19 - Next Stop...Holy Guacamole Land!
Season 1 - Episode 36 - Aired Jul 8, 2006
Bo-bobo and company take a train to Holy Guacamole Land, the theme park base of the greedy Halekulani. Though with six tickets and seven potential passengers, Jelly discovers traveling al fresco. However, an official assassin attacks him and Bo-bobo on the boxcars, leading to an all night spear-swinging, jelly slicing, Don Patch angering battle! But once their journey is done, several tunnels have been smashed through and a UFO has been blown up...and all they get for their journey is a stupid sash!
1 votes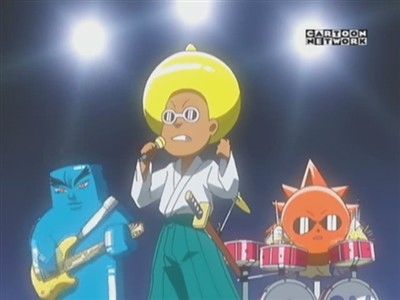 #20 - Holy Guacamole Land Isn't Just For Breakfast Anymore
Season 1 - Episode 37 - Aired Jul 15, 2006
While Bo-bobo and the others have safely arrived in Holy Guacamole Land, they soon realize the danger of a park where attractions can blow up on you! At least everyone can find refuge in the "Kids Area", where everyone can relive their childhood...and Bo-bobo, Don Patch and Jelly can create their own rock band. No one told them about the adult villain in the park that can make them relive their worst nightmares, but the kid fighters can still have fun, kick butt, and even fuse into...a badly drawn warrior!
1 votes
#21 - The Terrible Triplets vs. The Wiggin' Trio
Season 1 - Episode 39 - Aired Jul 29, 2006
Bo-bobo's team takes on the Terrible Triplets (who despite their claims, look nothing alike) for the sake of Beauty and Suzu, who are stuck under the stench of fatal gum! From unleashing goddesses at them to slapping them around with seaweed to unleashing powerful whirlwinds (slightly inspired by another series), the Bo-bobo team appears to show just as much (or just as lacking) teamwork as their laser firing, gum-chewing, cuteness revealing competition!
1 votes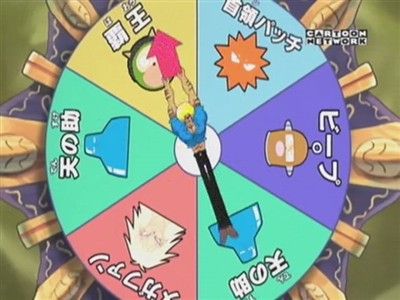 #22 - The Fall of Halekulani and the Winter of Discontent!
Season 1 - Episode 40 - Aired Aug 5, 2006
Now that the brother Haou has become more powerful, Bo-bobo unleashes a special attack to bring him and his brothers down: a madcap roulette where any of them (or his allies) can be smashes, struck by ninjas, or...turned into shōjo characters! And when they're finally out of the way, there's still the matter of Halekulani, who shows off an impenetrable money field that can transform anyone struck into currency! (Bo-bobo and the others may rather spend it than fight it...)
1 votes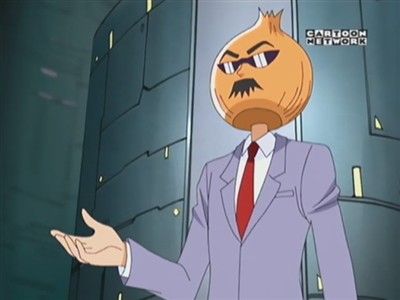 #23 - A Battle of Skills and Wills with One Green Onion. Or Is It Garlic?
Season 1 - Episode 47 - Aired Sep 23, 2006
An attempt by one enemy to wipe everyone's memories falls flat when he realizes Don Patch has no mind...and makes him feel the same empty-headed power, while Bo-bobo finishes up his fight while showing off further rage at Giga. But the team (minus Dengaku Man) is reunited by J, a mysterious onion/garlic headed warrior who controls Cyber City with the mysterious power of the Black Sun! But while Softon may have found an honorable opponent, he soon finds himself quickly defeated by the mustached fighter's amazing technique!
1 votes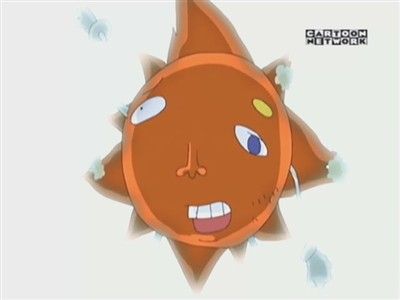 #24 - Giga Goes Gaga! Alarming Attacks with Agressive Art
Season 1 - Episode 50 - Aired Oct 14, 2006
After experiencing more of the art of Giga firsthand (like turning into his works courtesy of his servants), the Cyber City leader unleashes the full brunt of his Obujé de Art, throwing Bo-bobo against a wall of sound (until Torpedo Girl helps them break it), then forcing them up a flight of deadly steps with masterpieces being thrown after them at every turn! But after a perplexing combination of teamwork (and a horizontal elevator) lets Bo-bobo's team get closer to victory...Giga unleashes his full power by breaking all of his hard work!
1 votes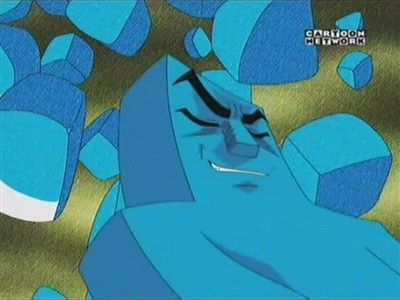 #25 - The Art of Art and the Fist of All Fists!
Season 1 - Episode 51 - Aired Oct 21, 2006
In his super form, Giga resists all of Bo-bobo's attacks by literally becoming the art that he has fused with. But Bo-bobo's squad finds their way around it by showing him the power of the art of the everyday! (and the power of a bull market) Yet with Giga preparing for his greatest accomplishment of destroying Gasser, Bo-bobo is forced to release the seal of his Nosehair Soul, gathering the power of dragons and using Don Patch and Jelly to help in revealing the manliness and burning desire to finally bring down Giga!
1 votes