The Best Episodes of FLCL
Naota's life is confined to going to school and living with his father and grandfather. The usually tranquil life in Mabase is rudely interrupted by the arrival of Haruhara Haruko, who bursts on the scene by running Naota over with her Vespa scooter and hitting him on the head with a Rickenbacker 4003 bass guitar. Later, Naota is shocked to find Haruko working in his house as a live-in maid. Haruko's search for the alien being Atomsk puts her at odds with Medical Mechanica. At the same time, Naota is being watched by Commander Amarao. The Commander believes Haruko is in love with Atomsk and Medical Mechanica is out to conquer the galaxy. The fortuitous circumstances get Naota involved in a three-way battle between Haruko, Amarao and Medical Mechanica.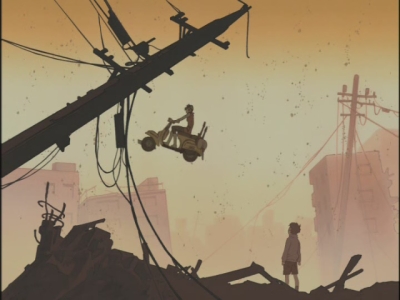 #1 - FLCLimax
Season 1 - Episode 6
Ever since Naota's Medical Mechanica came out of his head and was destroyed, it has been looming over the factory, in the form of a giant hand, causing mist to enshroud the entire city. To make matters worse, Haruko and Canti are on the run from Amarao, who attempts to find the Terminal Core before they do. Naota once again runs into Amarao who offers some strange advice. Things soon go insane as Haruko is preparing for the final battle, in which Naota is expected to unknowingly play the lead role. Though in a city as normal as Mabase, it's really nothing new to Naota; or is it?
66 votes
Watch on Amazon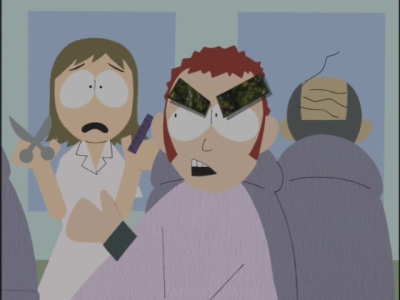 #2 - Brittle Bullet
Season 1 - Episode 5
It's Naota and Haruko Vs. Kamon and Canti in a battle with airsoft guns. As this deadly fight wages on, Kamon challenges Naota to a duel! The winner is left undetermined, as some of Naota's friends interrupt the duel and talk to him about how he saved the city from the satellite the other day. This causes the power to get to his head and he begins to act manly. This disgusts Mamimi and the others. To make matters worse, another Medical Mechanica comes out to threaten the city. Will Naota handle the situation as calmly as did the last time? Or, will his over-inflated ego get in the way?
66 votes
Watch on Amazon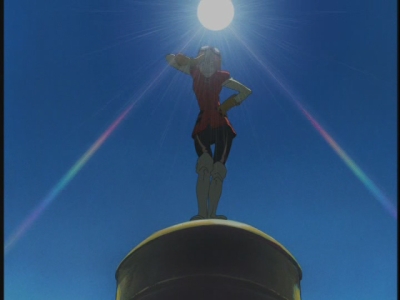 #3 - Marquis de Carabas
Season 1 - Episode 3
Naota's classmate, Eri Ninamori, is the perfect girl; she's emotionally calm, a rational thinker, and is very rich to boot. However, all is not well as she has problems of her own. Her father, the mayor of Mabase, is involved in both a sex scandal and a lawsuit with the Medical Mechanica Corporation. In addition, she has to convince Naota to take the title role he was chosen for in their class production of "Puss in Boots". She soon learns about Naota's "secret", his horns, which, this time, resemble cat ears. But, what levels will she stoop to get her way?
75 votes
Watch on Amazon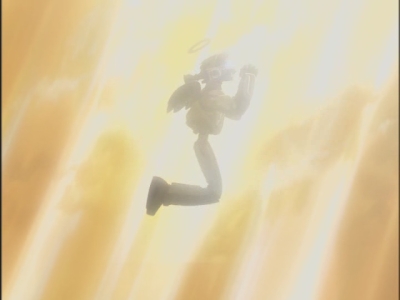 #4 - Fire Starter
Season 1 - Episode 2
Naota tries to get his life back to normal, but that's easier said than done when Haruko and a TV-headed robot are living with him! Even worse, he's growing another horn!! Meanwhile, a string of fires have been occurring across town. Not coincidentally, Mamimi has become obsessed with the game "Fire Starter", as well as Naota's robot manservant, whom she calls Canti. What connection is there to the recent fires and the one that burned down the old elementary school years ago? And, why does Mamimi call her new pet, a little black kitten, "Ta-Kun", the same name she calls Naota?
85 votes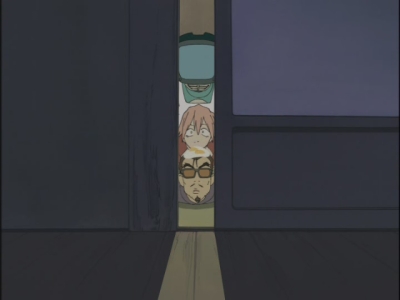 #5 - Furi Kiri (Full Swing)
Season 1 - Episode 4
After Haruko helps an amateur baseball team beat Mabase's down-on-their-luck team, the Martians, in a game, Shigekuni retaliates by drafting Canti onto the Martians. Meanwhile, Haruko and Kamon are "fooling around", and Naota isn't sure whether to be disgraced.
67 votes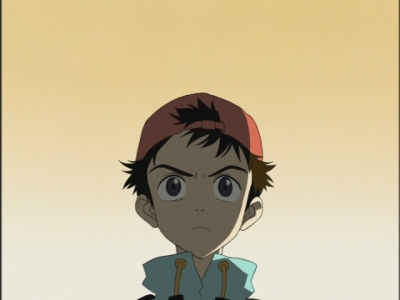 #6 - Fooly Cooly
Season 1 - Episode 1
Naota Nanadaba is just an ordinary boy, with an ordinary life, with ordinary people around him, living in an ordinary town... or at least he wishes that were all true! Between his eccentric father and unconventional grandfather and putting up with the advances of his older brother's teenage ex-girlfriend Mamimi, Naota isn't leading a boring life at all! To make matters worse, a pink-haired, and apparently totally insane, girl named Haruko Haruhara shows up and turns Naota's life completely upside down!! What does Haruko want from Naota? And, why is he suddenly growing a large horn on his head?!
113 votes
Watch on Amazon