The Best Episodes of Bluestone 42
Bluestone 42 is an eight-part comedy drama about a British bomb disposal detachment in Afghanistan. It is a series about a bunch of soldiers who love being soldiers, and the camaraderie, bonds and banter they share, even though they are risking their lives defusing hidden bombs.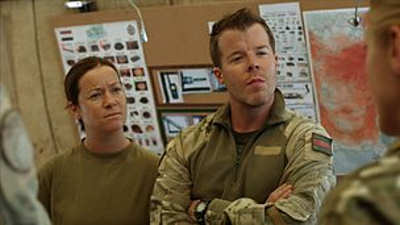 #1 - Episode 2
Season 2 - Episode 2
An unwelcome blast from the past knocks Nick off his game, and has a dangerous effect on the rest of the team. Simon tries to prove to Nick that he will up his performance in close protection skills by being VERY close to Nick, as often as possible. Mary's movie night and Bird's Boogie Night clash, and the pair find themselves locked in a popularity battle. Towerblock, meanwhile, tries to prove that Mac is in denial about his sexuality.
52 votes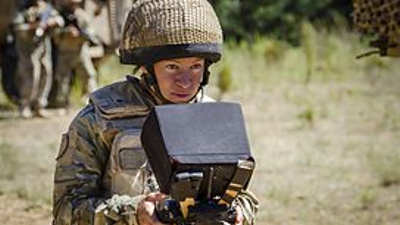 #2 - Episode 1
Season 2 - Episode 1
Nick regrets showing off to his new number 2, Towerblock. Simon and Bird come to blows over a special book belonging to the Lt Colonel.
61 votes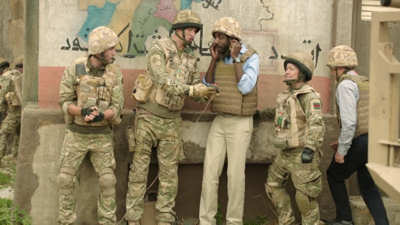 #3 - Episode 4
Season 2 - Episode 4
Nick is stuck looking after a Government Minister who is visiting the base, but offloads the duty onto Mary. He soon regrets it when she unexpectedly takes a shine to him. Nick's attempts to keep the Minister away from Mary just make matters worse, especially as they involve high explosives. Simon, meanwhile, takes it upon himself to become an over-zealous Fire Officer for the base.
49 votes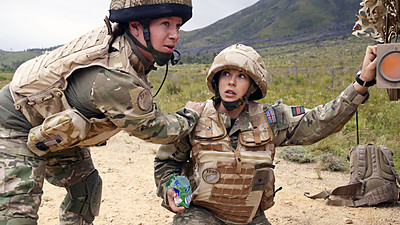 #4 - Episode 5
Season 1 - Episode 5
Nick tries to prove to the padre that he is not superstitious. Simon tries to earn respect by joining in dangerous homemade games with Mac and Rocket.
60 votes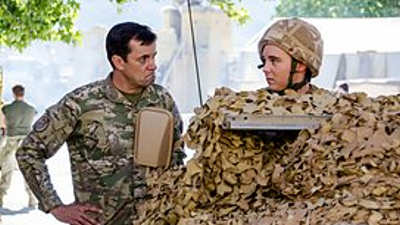 #5 - Episode 3
Season 2 - Episode 3
Nick needs some peace and quiet so he can focus on building a forensic profile of the Taliban bomber, but his team are constantly annoying him. He is delighted when he finds a disused roof terrace, but he has a challenger for the spot. Mac is distraught when he finds out his Dad is dating his high school crush, much to Simon's delight. Meanwhile Towerblock hatches a plan to scare Bird with Rocket's new pet rat.
49 votes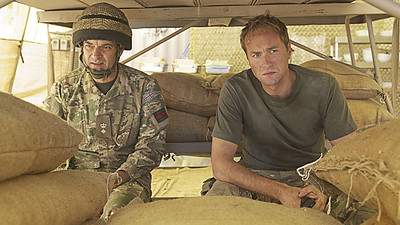 #6 - Episode 7
Season 1 - Episode 7
A mortar attack on the patrol base sends Bluestone 42 diving for cover.
57 votes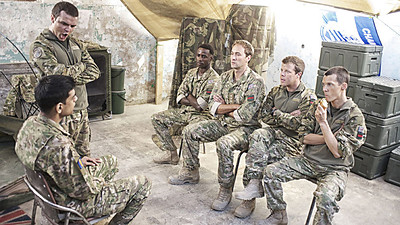 #7 - Episode 6
Season 1 - Episode 6
Nick and Simon help each other to learn to dance, whilst the arrival of vet Parikh reveals Bird as a terrible flirt.
44 votes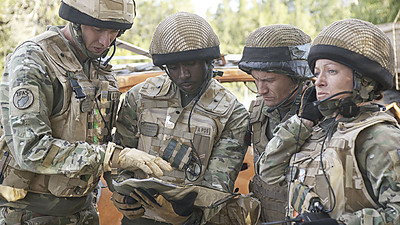 #8 - Episode 8
Season 1 - Episode 8
Nick faces a challenge with a booby-trapped car bomb. Simon stands up to his fiancée.
60 votes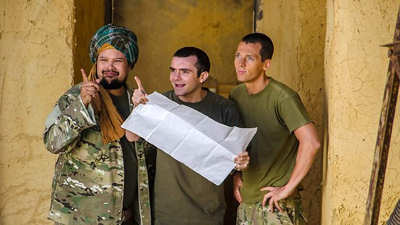 #9 - Episode 2
Season 3 - Episode 2
Nick is called in to rescue a squaddie during a major operation and he soon realises that this might not be straightforward and things take a worrying turn. Lt Col arranges a base pub quiz, and sends Mac and Rocket on a wild goose chase in an effort to cheat their way to victory.
50 votes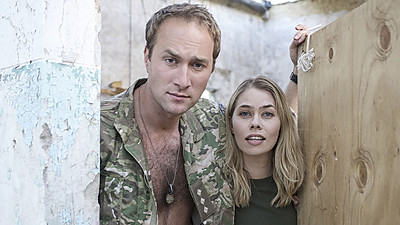 #10 - Episode 3
Season 1 - Episode 3
After Bluestone 42 join a midnight raid on a bomb factory and rescue a kidnapped Danish aid worker, they find more than they bargained for. Simon tries to get a book deal for his memoir.
69 votes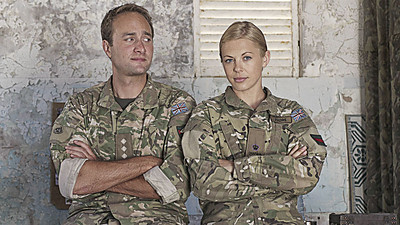 #11 - Episode 4
Season 1 - Episode 4
Mary reveals a secret about her past before she became a padre and Nick tries to take full advantage. Bird is offered a promotion.
70 votes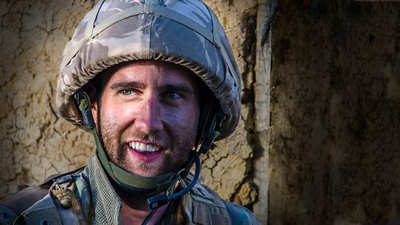 #12 - Episode 1
Season 3 - Episode 1
An IED explosion has hit Bluestone 42's mastiff, and they are trapped in hostile territory. Not everybody comes out of the vehicle unscathed and the team faces a difficult dilemma.
53 votes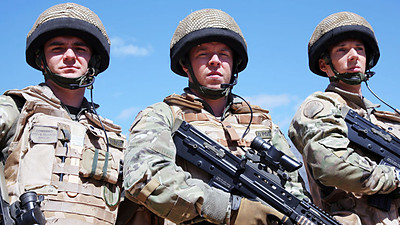 #13 - Episode 2
Season 1 - Episode 2
Nick has grown tired of eating the same food every day and is desperate to find something tastier. Mary encourages Nick to let Millsy run a re-training exercise. Millsy is ecstatic and ensures he does a very thorough job, much to the disdain of the team.
66 votes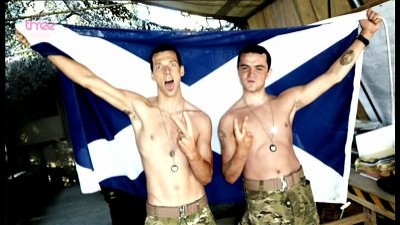 #14 - Episode 1
Season 1 - Episode 1
The Bluestone 42 team are called out on routine ops with their CIA liaison officer Carter, where things take a drastic turn. Back at base, they are introduced to Mary, the new padre, who Nick, the Ammunition Technical Officer, takes an instant shine to. Meanwhile, Simon grapples with Millsy over the report that Nick has forced him to write on his behalf, and the young Privates - Mac and Rocket - enjoy winding up Bird who may or may not have named the bomb seeking robot 'Arthur'.
83 votes