The WORST Episodes of Bionic Six
Every episode ever - ranked by fan votes!
In the near future, Professor Sharp, head of the Special Projects Labs (SPL), creates a new form of technology to augment humans through bionics. His first subject was Jack Bennett, a test pilot who secretly acted as Sharp's field agent, Bionic-1. On a family ski vacation in the Himalayas, an alien spacecraft triggers an avalanche that buries the entire family, exposing them to the unusual radiation of a mysterious buried object. Jack frees himself but discovers his family in a comatose state. Theorizing that Jack's bionics protected him from the radiation, Professor Sharp implants bionic technology in the others, awakening them. Afterward, the family operates incognito as a publicly lauded team of adventuring superheroes, the Bionic Six.
Watch Now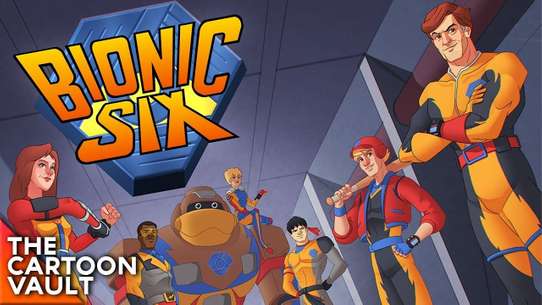 #1 - A Clean Slate (2)
Season 2 - Episode 10 - Aired Sep 21, 1987
With his mind wiped and his intelligence boosted, Wilmer Sharp (the former Dr. Scarab) comes to live in the Bennett household. The Bennett family and Prof. Sharp try to raise Wilmer on the side of good. Wilmer shows his true colors again, but becomes even more threatening when he discovers the secret identities of the Bionic Six. He then "takes over" his former gang and sets his sights on the Bionic Six.
2 votes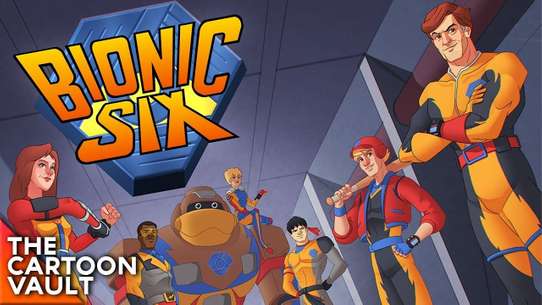 #2 - Holidaze
Season 2 - Episode 1 - Aired Sep 8, 1987
The Bennett family is off to Dr. Fish's new theme park Holiday World. However, their vacation ends when Scarab takes over Holiday World's central computer, sending the park's animatronic Bio-droids on a spree of destruction.
2 votes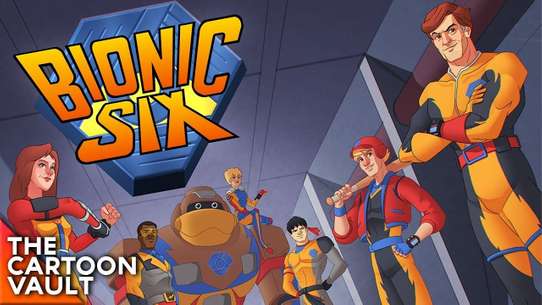 #3 - Nightmare at Cypress Cove
Season 2 - Episode 2 - Aired Sep 9, 1987
Glove creates a device that can enter the dream world. Once there, he creates a weapons factory to create impossible weapons, which he then brings back to the waking world. Glove's dream merges with Bunji's nightmare, and with the help of the ghost of Bunji's father, Bunji guides the team to stop Glove.
2 votes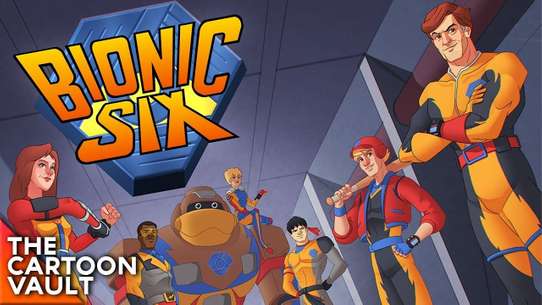 #4 - Mindlink
Season 2 - Episode 5 - Aired Sep 14, 1987
Prof. Sharp's colleague Dr. Halliwell Partridge is kidnapped by Chopper. Scarab has a new plan: kidnap four of the greatest analytical thinkers and connect them to Scarab's supercomputer. With three scientists in place, Scarab targets his fourth: Bionic Six member I.Q.
2 votes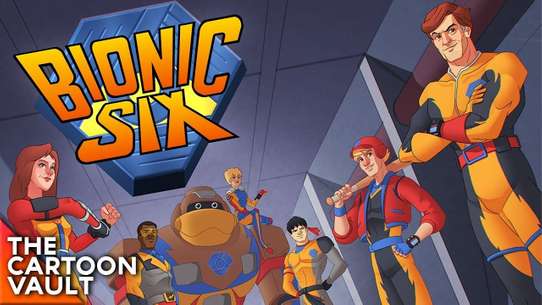 #5 - Born to Be Bad
Season 2 - Episode 8 - Aired Sep 17, 1987
At Albert Einstein High School, Charlie Wilder, a friend of J.D. Bennett, is awarded student of the year. However, his ceremony is interrupted by a gang called the Nukes. Charlie, who was once a Nuke, rejoins after his award is revoked. It is up to J.D. to stand up for his friend. When J.D. investigates, he finds out that Scarab is instigating a gang war between the Nukes and a rival gang, the Lasers.
2 votes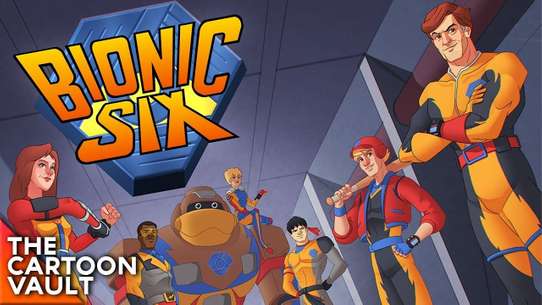 #6 - Music Power
Season 2 - Episode 3 - Aired Sep 10, 1987
Professor Sharp's colleague Dr. Bruce "Bad Brains" Huxter creates robotic musicians he calls the Bandroids: guitarist Rivet Rick, keyboardist Techno Tex, bassist Metalhand, and drummer Bob. The Bionic Six serve as bodyguards to the Bandroids' charity concert. Scarab kidnaps Rock-1 and the Bandroids, intending to reprogram the band into his unwitting accomplices in his goal for eternal youth.
2 votes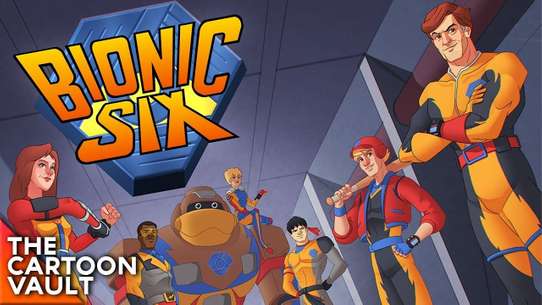 #7 - The Hive
Season 2 - Episode 4 - Aired Sep 11, 1987
Miners in the Kalahari Desert have been disappearing, so Sharp sends the Bionic Six to investigate. Edward Tulley, mine manager, brings them to the mine. The Bionic Six do not realize that Tulley is actually on Scarab's payroll. This time, however, the threat isn't from Scarab; it is from the new inhabitants of the mine: the Hive.
2 votes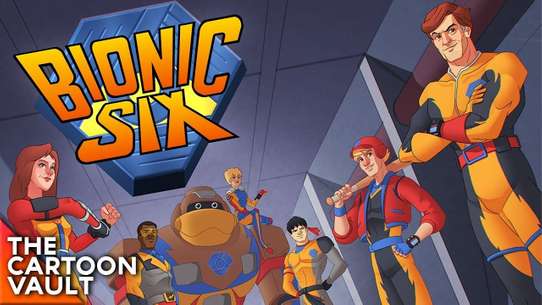 #8 - I Compute, Therefore I Am
Season 2 - Episode 6 - Aired Sep 15, 1987
After yet another defeat at the hands of the Bionic Six, Dr. Scarab decides to upgrade his Cyphrons. The new Beta Cyphrons are programmed to think for themselves, and are programmed with the tactics of the greatest military minds of history. Scarab sends the new Beta Cyphrons after the Bionic Six while he steals Sharp's new Ultra-Beam Laser. However, the Beta Cyphrons now have a mind of their own.
2 votes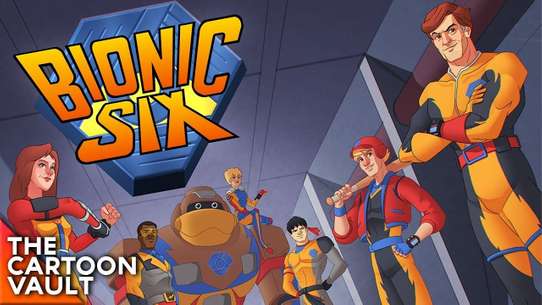 #9 - Pass/Fail
Season 2 - Episode 7 - Aired Sep 16, 1987
After Prof. Sharp creates a Bio-Energy Replicator, he debuts this new invention. Meg Bennett and Bim attend the demonstration to interview Prof. Sharp for their science project. When Scarab, Glove, and Madame-O try to steal Prof. Sharp's device, Bim gets brave and tries to stop them. Scarab captures Bim and Meg, thinking that Bim may be a member of the Bionic Six.
2 votes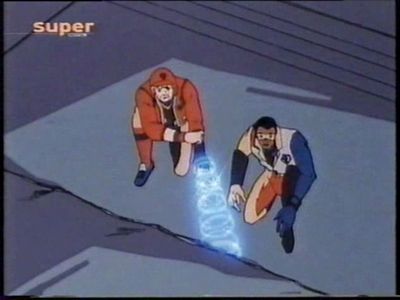 #10 - Just a Little Handicap
Season 1 - Episode 9 - Aired May 17, 1987
Prof. Sharp and the Bionic Six appear at the Sheldrake Academy, where Sharp debuts his Anti-Gravity Glide Path Controller. In addition, Sharp designs various pieces of equipment for disabled children. One student, Ronnie Gordon, shows his bitterness to the team, and Scarab's group convinces him to turn on the Bionic Six. Ronnie lures I.Q. into a trap, and he is captured by Glove and Madame-O, who hold him hostage in exchange for the controller.
5 votes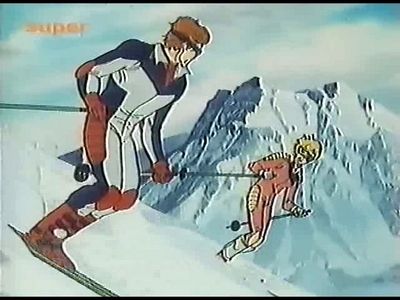 #11 - Bionics On! The First Adventure
Season 1 - Episode 10 - Aired May 17, 1987
Jack Bennett had taken his family on a skiing trip to the Himalayas. During this trip, Jack is called to duty to investigate unusual magnetic readings. He encounters aliens who are trying to obtain Burtonium, a mineral that can increase bionic abilities and give eternal life to its possessor. In a battle, Jack's family becomes trapped under radioactive snow and they slip into a coma. Not seeing another way to save their lives, Jack permits Professor Sharp to operate on his family. Professor Sharp implants bionics in human beings, and the Bionic Six are born. Doctor Scarab creates his own bionic group from "worthless examples of humanity."
5 votes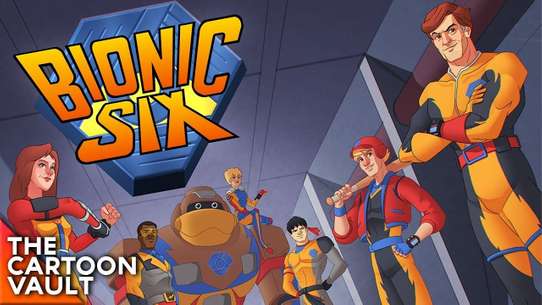 #12 - A Clean Slate (1)
Season 2 - Episode 9 - Aired Sep 18, 1987
Prof. Sharp creates a Memory Enhancer, a device that can increase a person's memory by 75%, and demonstrates it for the government. However, Scarab creates a "Memory Enhancer Enhancer", which will increase the capabilities of Sharp's machine even further. The Bionic Six and Scarab clash over the Memory Enhancer, and Scarab uses it on himself, not knowing that Glove sabotaged it. Scarab's mind is wiped, and Sharp takes the opportunity to re-teach Scarab everything, hoping Scarab will end up on the side of good.
3 votes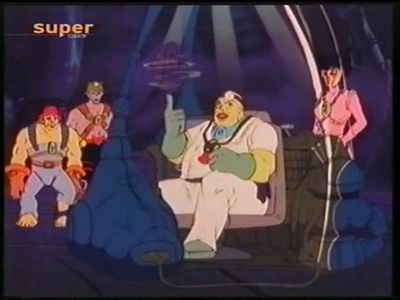 #13 - Radio Scarab
Season 1 - Episode 5 - Aired May 3, 1987
Dr. Scarab creates a radio station: Radio Scarab. Using the station as a cover, Scarab transmits a frequency that jams bionics. During family training, Scarab's signals interfere with Karate-1's bionics, causing him to accidentally injure a non-bionicized Meg Bennett.
7 votes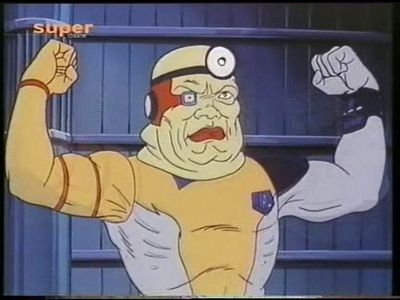 #14 - Happy Birthday, Amadeus
Season 1 - Episode 7 - Aired May 10, 1987
The Bionic Six plan a surprise party for Prof. Sharp's birthday. Dr. Scarab has the same idea, and he and his goons break into Prof. Sharp's museum. Karate-1 decides to surprise Sharp by disguising himself as Dr. Scarab. Scarab discovers Karate-1's plan, and swaps himself with the disguised Karate-1.
5 votes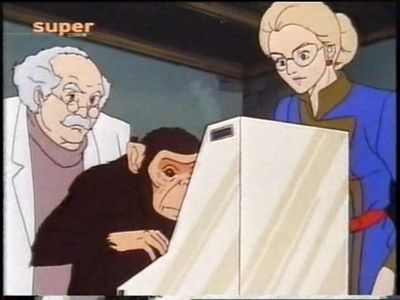 #15 - Brain Food
Season 1 - Episode 8 - Aired May 10, 1987
Dr. Hugo Fish creates a food capable of increasing a creature's intelligence by tenfold. Dr. Fish decides to debut his creation at the Paris Food Conference. Unknown to Fish, Madame-O steals a sample of his Brain Food and gives it to Scarab. Scarab sends Glove and Madame-O to steal more, where they are intercepted by the Bionic Six.
5 votes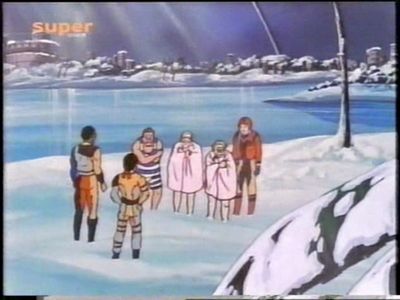 #16 - Extra Innings
Season 1 - Episode 16 - Aired Jun 7, 1987
The Bennett family get tickets to the Old Timers' Game at Yankee Stadium. Retired baseball player Homer Hernandez returns for the game after a disappearance of 30 years. However, it appears that Hernandez has not aged a day. This "eternally young" baseball player draws the attention of Dr. Scarab.
3 votes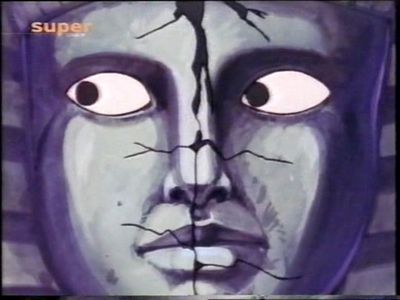 #17 - Crown of the Scarab King
Season 1 - Episode 18 - Aired Jun 14, 1987
Professor Sharp and a team of archaeologists discover the ancient Scarab Scroll: a map to an ancient treasure. Bionic One turns over command of the team to the kids for 24 hours, and the kids must learn how to work together before Dr. Scarab gains control the Crown of the Scarab King.
3 votes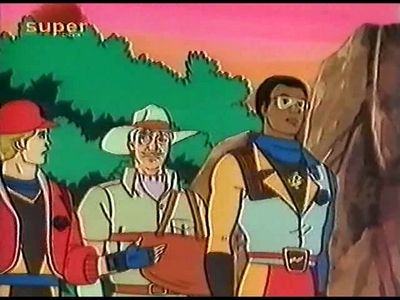 #18 - Valley of Shadows
Season 1 - Episode 1 - Aired Apr 19, 1987
Explorer Brent Holworth returns from the Valley of Shadows, a hidden jungle valley where it is rumored its inhabitants never age. Holworth notifies Professor Sharp, but immediately afterward is captured by Scarab. The Bionic Six and Scarab's team both race to find the Valley of Shadows first.
18 votes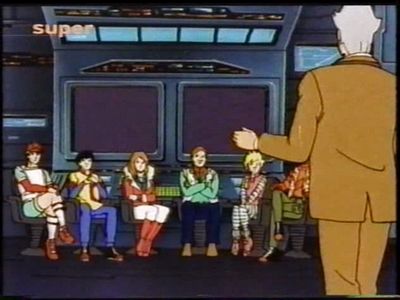 #19 - Family Affair
Season 1 - Episode 6 - Aired May 3, 1987
When Prof. Sharp learns of the death of his aunt Hilda Millicent Howell, he is invited via teleconference to listen to a video of her last will. Dr. Scarab is also invited to watch, and both Sharp and Scarab are asked by the now-deceased Aunt Hilda to become friends. Little does Sharp realize that Hilda's death is a trick by Scarab.
4 votes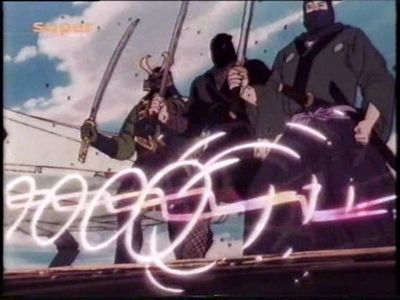 #20 - Return of the Bunji
Season 1 - Episode 17 - Aired Jun 14, 1987
Prof. Sharp receives a message from Momo Yashima, an ally of Karate-1's from Dragon's Rock. The Bionic Six travel to Momo's village in Japan, where they must protect the village from the threat of the Ancients, ghosts from the past. The Ancients are angered because someone unworthy has desecrated the Armor of Light in the Temple of the Lost Samurai.
4 votes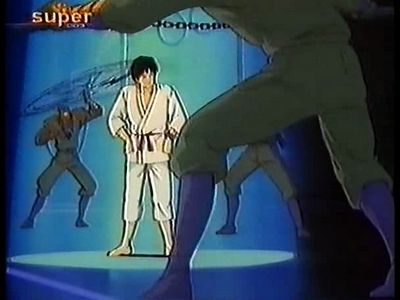 #21 - Enter the Bunji
Season 1 - Episode 2 - Aired Apr 19, 1987
Scarab's goons gather information about Dragon's Rock, a remote island in the East China Sea. Each year, the greatest martial artists gather on Dragon's Rock to compete in the Grand Master's Tournament. Prof. Sharp sends Karate-1 undercover to discover Scarab's plans. Karate-1 also hopes to use the opportunity to find his missing father, who he thinks may be on Dragon's Rock.
13 votes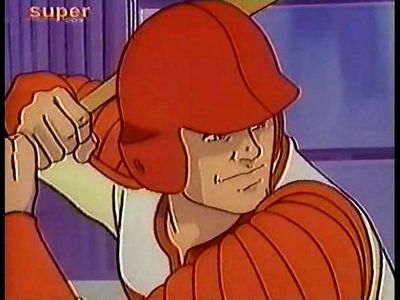 #22 - Eric Bats a Thousand
Season 1 - Episode 3 - Aired Apr 26, 1987
Prof. Sharp informs the Bionic Six that a meteor is on a collision course with earth in New York City. I.Q. estimates the impact will explode with the force of a 10 megaton bomb. Meanwhile, Dr. Scarab has discovered that the meteor contains a large amount of Bertonium, an element that can help him achieve immortality. He sends Chopper, Glove, and Mechanic to retrieve the meteor.
9 votes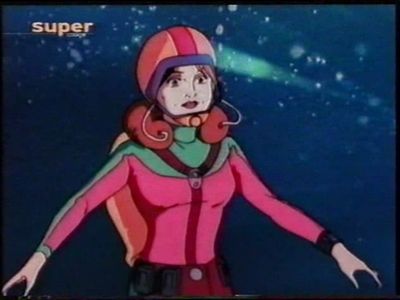 #23 - Klunk in Love
Season 1 - Episode 4 - Aired Apr 26, 1987
While on an underwater excursion, Mother-1 discovers a fissure to a hidden world, where all the aquatic creatures share a mental link. Mother-1's telepathy allows her to communicate with an octopus-like creature, convincing her to come with Mother-1 to our world. When Scarab sends Madame-O and Klunk to investigate this new fissure, Klunk falls in love with the mysterious octopus-creature.
8 votes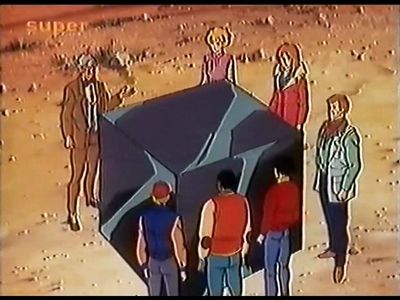 #24 - Back to the Past (1)
Season 1 - Episode 11 - Aired May 24, 1987
Prof. Sharp builds a Perpetual Chronographic Generator, a machine that will allow time travel. As Sharp prepares to send the Bennett family and Drs. Lund, Swift, and Johnson back in time to the Mesozoic Era, the group is attacked by Scarab's goons. Glove, Mechanic, and Madame-O trade places with the doctors, and sneak into the past with Mother-1, Sport-1, and I.Q.
3 votes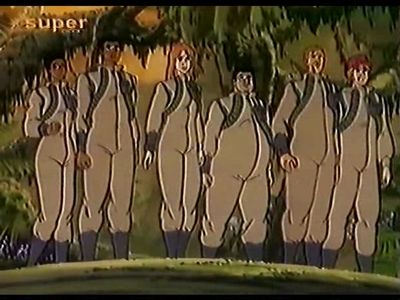 #25 - Back to the Past (2)
Season 1 - Episode 12 - Aired May 24, 1987
Due to Glove's interference, dinosaurs from the Mesozoic Era pour through Prof. Sharp's Perpetual Chronographic Generator in the Mojave Desert. While Bionic-1, Karate-1, and Rock-1 deal with the dinosaurs in the present, Mother-1, Sport-1, and I.Q. must deal with Scarab's goons in the past. With fights in two different time periods, Prof. Sharp must repair the time generator before it creates a permanent rift in the "time-flow continuum".
3 votes