The Best Episodes of American Crime
#1 - Episode 7 8.19
Season 2 - Episode 7
Feeling nothing but pain and conflict, Taylor continues to become emotionally undone as he tries to find a way to stop feeling like a victim; and Anne's private medical records are anonymously posted online in an effort to shame her. The act catches the attention of Sebastian, who makes another attempt to engage Anne. Meanwhile, Leslie offers a generous settlement to Evy's father in order to protect the school from litigation, and Eric tries to find some misguided solace with a stranger.
Directors: John Ridley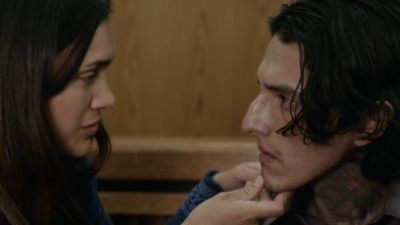 #2 - Episode Eleven 8.11
Season 1 - Episode 11
The criminal case comes to a shocking close for all those involved as we see each life forever altered by this incident. Charged with emotions and unexpected twists, certain journeys will end while others begin.
#3 - Episode 4 7.92
Season 2 - Episode 4
Following the revelation that evidence was found on Taylor's clothing, the parents of the basketball players and faculty of The Leyland School prepare for invasive DNA testing on the team. The impending test forces Eric to make a painful revelation, while at the same time, Taylor attempts to return to normalcy as he matriculates back into a local public high school.
Directors: Julie Hébert
#4 - Episode 3 7.91
Season 2 - Episode 3
A news article goes online describing what happened at the captain's party and naming Kevin as a participant in the alleged assault on Taylor. Meanwhile, Anne is forced to defend herself after the item is published; and new evidence is revealed that paints a murkier picture of what really happened on the night in question.
Directors: Gregg Araki
#5 - Episode 8 7.89
Season 2 - Episode 8
In an episode that features interviews with real-life Columbine teachers, along with parents and victims of LGBT bullying, Leyland High School mourns the loss of one of their own, while Leslie finds her job on the line in the aftermath of the tragedy; Curt tries to file a missing person's report with the police when he suspects his estranged wife, Lilah, has run off with their son, Peter, after she blames him for son Eric's sexuality; Becca makes a startling confession to Dan; and Sebastian reaches out to Anne in an attempt to help her bring retribution to those who caused her son Taylor's downfall.
Directors: Kimberly Peirce
#6 - Episode 6 7.88
Season 2 - Episode 6
Against the school lawyer's advice, Leslie decides to take it upon herself to welcome Eric back to Leyland with a school-wide showing of empathy. But Eric soon discovers that his return does not sit well with some of his fellow basketball team members; Anne decides that she'd rather take the school to court over what happened to her son, Taylor, than accept a settlement, and Chris finds himself being vilified when students begin picketing Marshall high school after three Hispanic students are suspended for fighting with a black student, who received no punishment whatsoever.
Directors: Jessica Yu
#7 - Episode 9 7.86
Season 2 - Episode 9
Following the on-campus murder of a fellow Leyland student, the entire community is forced to re-examine all of the choices they have made in the wake of the sexual encounter between Eric and Taylor; leaked personal information implicates both Kevin and Becca to the shooting; Sebastian targets the Leyland school by releasing its most sensitive information online, which causes Leslie to take drastic measures; and at Marshall High, Chris finds himself at a career crossroads when he faces a school review board.
Directors: James Kent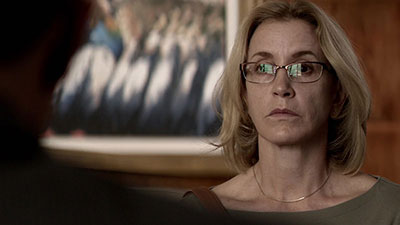 #8 - Episode Ten 7.83
Season 1 - Episode 10
Revelations from Aubry's recent statements have far-reaching implications as new and damaging allegations against Matt Skokie's role in the incident come to light. This setback is finally one that from which Barb will be unable to recover, leaving Russ to pick up the fight. Carter is handed a new lease on life while Hector's prospects turn for the worst after Aubry's account renders his testimony regarding Carter and the murder weapon inconsequential. Hector's immediately deported and turned over to the Mexican authorities. Elsewhere, though Alonzo struggles to find character witnesses for Tony's upcoming hearing, his family unifies.
#9 - Episode 10 7.78
Season 2 - Episode 10
Sebastian gets a taste of his own medicine and is stunned to discover that someone is usurping his cause and releasing emails, texts and other pieces off personal information about numerous Leyland families, initiating a chain reaction that could cause the downfall all of those involved with the events of the alleged sexual assault on Taylor, and everything that has transpired since; Dan and Steph must deal with the fallout of their daughter Becca being arrested for supplying drugs to Taylor the day of the murder; Michael goes to extreme measures to ensure that son Kevin won't be implicated as being complicit in the beating of Taylor, which doesn't sit well with Terri; and Chris makes a decision about his future with Marshall High School.
Directors: Nicole Kassell
#10 - Episode 5 7.76
Season 2 - Episode 5
In the hours after Eric is forced to openly discuss his sexuality, Taylor must defend his actions on the night of his alleged assault to the police; Anne struggles with the discovery that her son is gay; a critical decision by the detectives makes some involved feel as though the worst may be over; and at Marshall high school, Chris deals with the aftermath of a seemingly innocuous incident that begins to take on racial overtones.
Directors: Rachel Morrison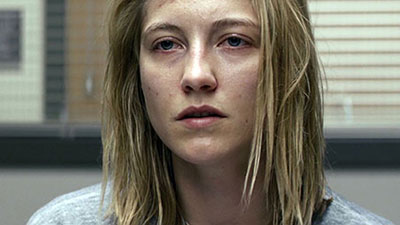 #11 - Episode Nine 7.75
Season 1 - Episode 9
Following the march in support of Carter that erupted in violence, Aliyah and her lawyer use the turn in public opinion to leave the court no choice but to move up Carter's preliminary examination date. Emotions felt by the families on both sides of the case come to a head when Aubry's mother, Ruth, sets up a meeting with Aliyah. Meanwhile, Russ continues to work on Matt and Gwen's house as a means to fill a void created by his regretful decision to abandon his family years previously. Desperate to do everything he can for a now fearful Tony in juvenile detention, Alonzo turns to an unlikely source for help. After Aubry receives news from Carter, she is left feeling emotionally distraught. She makes the decision to completely change the course of the case by going on record with an incendiary statement.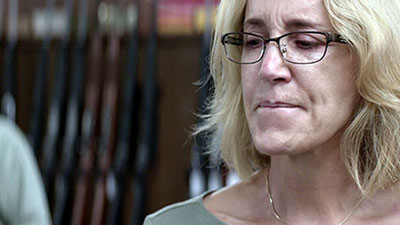 #12 - Episode Eight 7.75
Season 1 - Episode 8
As news of Aliyah's organized march for Carter's cause spreads, tensions and emotions within the community rise. The city tries to stifle the demonstration and the DA attempts to offer Carter a plea deal. Demonized and the target of violent threats, Barb refuses to back down and desperately rallies her own group of supporters to attend the march. Once again placed in juvenile detention, Tony could be charged as an adult. Alonzo urges him to testify against Carter to gain some leniency. Hector reconnects with his girlfriend and promises to turn his life around for her and their daughter. Unemployed and out of options, Russ turns to Mark for help in allowing him to move into Matt and Gwen's house.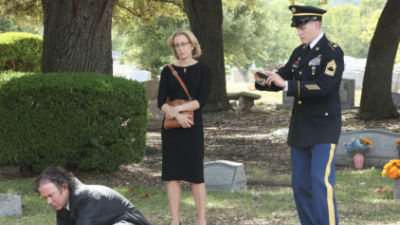 #13 - Episode Five 7.67
Season 1 - Episode 5
Carter and Aubry are reunited after his release, but she convinces him to make a run for Canada to keep him from facing trial and a possibility of the death penalty. Meanwhile, Mark tells Barb about his fiancée after Matt's funeral in Oakland; and Alonzo tries to repair his relationship with Tony.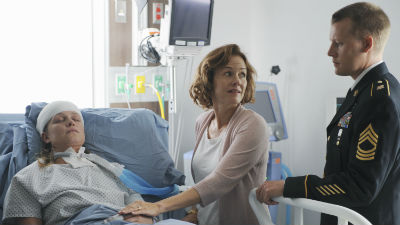 #14 - Episode Four 7.61
Season 1 - Episode 4
Russ and Barb's youngest son, Mark, comes to Modesto to support his estranged parents as emotions run high when new information allows Carter's defense team to be granted a bail hearing. Meanwhile, Aliyah wants her brother to stay away from Aubry; and Tony gets out of juvenile hall on a probationary release into Alonzo's care.
#15 - Episode 1 7.61
Season 2 - Episode 1
Season two is set in the United States Midwest at two high schools, one public and one private. Issues of sexual orientation and socioeconomic disparity come to a boil when lurid photos of a high school boy are posted on social media following a school party. Circumstances become more complicated when the boy accuses two players on an elite private high school championship basketball team of drugging, assaulting and then posting the pictures of him online.
Directors: John Ridley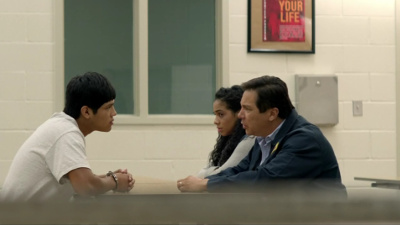 #16 - Episode Seven 7.58
Season 1 - Episode 7
Tony's arrested again and sent back to juvenile detention after an incriminating video surfaces. Meanwhile, Aubry is asked to testify against Carter, who's in solitary confinement, in order to stay out of jail; Mark's fiancée, Richelle, has an awkward first meeting with Barb; and Aliyah plans a peaceful demonstration to support her brother when the prosecution isn't interested in new evidence that could help him.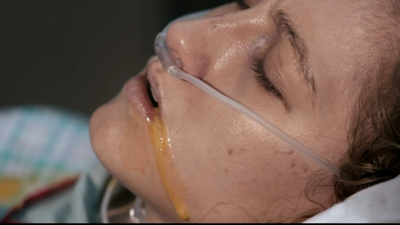 #17 - Episode Six 7.58
Season 1 - Episode 6
Barb turns to the media to draw attention to her son's case after Carter and Aubry are apprehended following their failed attempt to leave the country. Meanwhile, Tony goes to extremes to find out who attacked his sister; Aliyah worries about her brother's predicament now that he's back in jail; and Hector is pressured to testify by Palmer and Soderbergh.
#18 - Episode 2 7.57
Season 2 - Episode 2
Annie calls 911 to get help for Taylor, but it's not easy getting the authorities to pay attention to the alleged crime. Meanwhile, Leslie makes sure the Leyland School is ready for the impending investigation. Terri has an intervention with Kevin and Eric's truth comes out.
Directors: Clement Virgo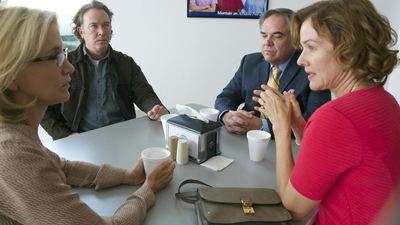 #19 - Episode Two 7.43
Season 1 - Episode 2
Thirty-six hours have passed and reality is starting to sink in for all sides. Barb and Russ must come face-to-face with the suspects, Carter and Aubry, for the first time at the arraignment hearing. For Aubry and Carter, the hearing is their first opportunity to see one another since being arrested. Elsewhere, Tony finds himself terrified and alone as he gets placed into juvenile detention. The gravity of the situation weighs heavy on his father, Alonzo. Hector's legal troubles are compounded when the investigators discover an existing warrant for his arrest in Mexico. With more unsettling facts being uncovered about Matt and Gwen, relations between Barb and Russ, and Tom and Eve grow increasingly strained as they disagree on where Matt's body should be buried.
Directors: John Ridley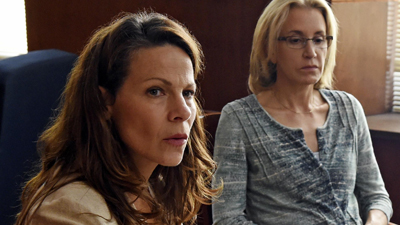 #20 - Episode Three 7.41
Season 1 - Episode 3
Nearly a month after the arraignment of the accused, the emotional complications of all involved continue to deepen.
Directors: Gloria Muzio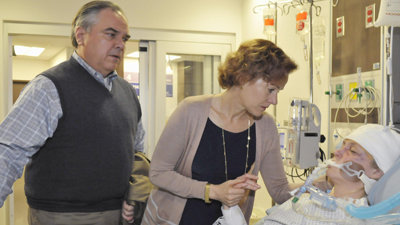 #21 - Episode One 7.38
Season 1 - Episode 1
After a young couple is attacked in their home, the case sends shock waves into the community, stirring up tensions across racial lines.
Directors: John Ridley