The Best Episodes of American Chopper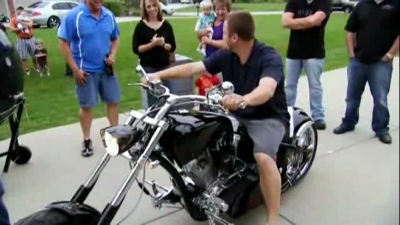 #1 - Mark Buerle Bike 9.25
Season 6 - Episode 17
Chicago White Sox pitcher Mark Buehrle's wife commissions OCC to build him a surprise chopper to commemorate his perfect game; Paul Jr. continues to work on a project for Coleman, his biggest client.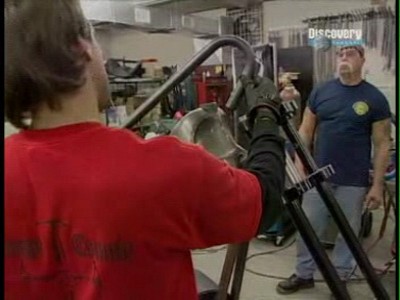 #2 - POW/MIA Bike 2 9.20
Season 2 - Episode 6
It's into the homestretch of final fabrication and assembly on the POW/MIA Bike. With the paint ideas done, the OCC crew decide to celebrate a special occaison: Paul Jr's, and his mom's, birthday.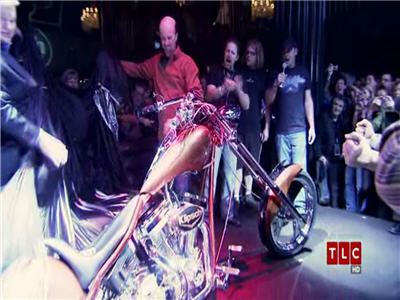 #3 - Klipsch 8.86
Season 5 - Episode 9
OCC tunes in and cranks it up, as they build a custom bike for Klipsch Audio Technologies. But staffing shortages around the shop have the crew scrambling, forcing Sr. to amp everyone up on a quest to hire new people.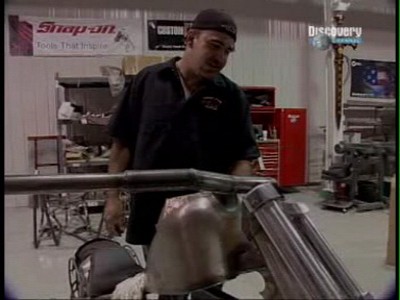 #4 - Miller Electric 1 8.86
Season 2 - Episode 8
To celebrate the Miller Electric Company's 75th anniversary, the Teutels are given the oppurtunity to put together a custom chopper. Problems reign high as Paul Jr. takes pieces off his dad's Lucy Bike and Vinnie deals with being a father for the first time.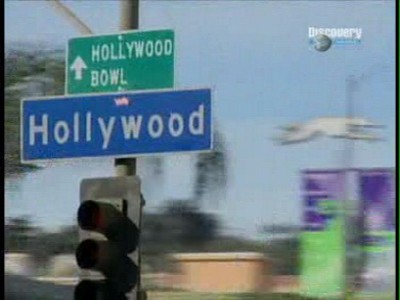 #5 - Leno Bike 1 8.86
Season 2 - Episode 10
The Teutuls go Hollywood when Tonight Show host Jay Leno commissions a modern version of his favorite classic bike: the 1939 Brough Superior. But back at OCC, the excitement fades when Paulie discovers that the bike's frame is too small to accommodate the oil tank. And when the motor and wheels arrive late, it creates a host of technical difficulties that threaten to put the Leno Bike on hiatus.
#6 - Liberty Bike 1 8.75
Season 2 - Episode 12
How do you honor the greatest monument in American history? You build her a custom chopper, of course! And that's exactly what happens for OCC when they get the task of creating a bike that symbolizes American freedom and the Statue of Liberty, with one of Paul Jr.'s daring ideas to date: coat the entire bike in Statue of Liberty copper.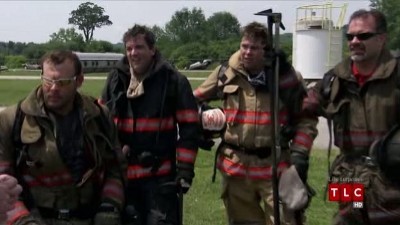 #7 - RJR Memorial Car Show 8.60
Season 5 - Episode 21
OCC hosts the RJR Memorial Car show. With Sr. leading the way, everyone at the shop contributes: Jr. reaches out to the local fire department for help with a pancake breakfast and Mikey travels to the city to solicit help for an idea uniquely his own.
#8 - Peavey Bike 2 8.60
Season 4 - Episode 11
OCC continues on their custom chopper for Peavey Electronics. The double build winds down as the guys travel to Las Vegas to unveil the Go Fast bike, and then on to Anaheim for the Peavey reveal.
#9 - NAPA Drag Bike 2 8.50
Season 3 - Episode 8
#10 - Senior's Vintage Project 8.50
Season 3 - Episode 27
After his trip to Europe where he saw some impressive vintage motorcycles, Senior feels inspired and decides to start his own collection of vintage bikes. When the guys try to restore an old classic, they run into some obstacles and need to call on the help of an expert. Senior has everyone working on this project and he decides to build a chopper with a vintage feel as well. Mikey even pitches in, but when he gets pushed too far, he throws a temper tantrum and walks out.
#11 - NAPA Drag Bike 8.43
Season 3 - Episode 7
#12 - Gillette Bike 2 8.43
Season 3 - Episode 6
#13 - Australia 2 8.40
Season 4 - Episode 13
The Teutuls continue their adventures in the Great South Land. After arriving at Uluru, the guys find themselves immersed in Aboriginal culture.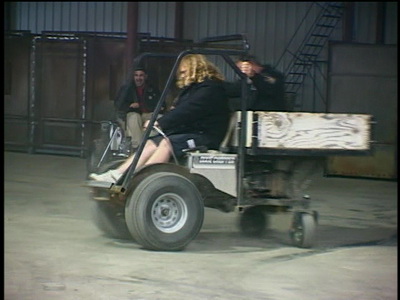 #14 - Dixie Chopper 1 8.40
Season 2 - Episode 14
After 25 years, the Dixie Chopper lawn mower company decides to celebrate their anniversary the only way they know how: get a one of a kind theme bike from Orange County Choppers. The guys come down to their plant, and the ideas start flowing, namely using a lawn mower engine to power the Teutel's latest bike.
#15 - The Best of American Chopper: Micheal Teutul as Himself 8.40
Season 3 - Episode 9
In this latest special, Sir Michael Joseph Teutel, Sr. (Mikey) showcases several clips and bloopers never before seen, along with some memorable Mikey moments. See Star Wars own Ewan MacGregor stop by the shop and take a chopper for a test ride, and watch Mikey caddie for Davis Love III.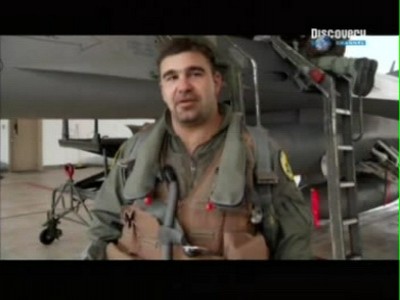 #16 - Junior's Dream Bike 2 8.33
Season 3 - Episode 2
As Paulie finishes the Web Bike, completing the trilogy, Rick and Vinnie get the opportunity of a lifetime and take a ride in an F-16. Meanwhile, Mikey, Senior and crew pitch in to create a new sign for Orange County Choppers.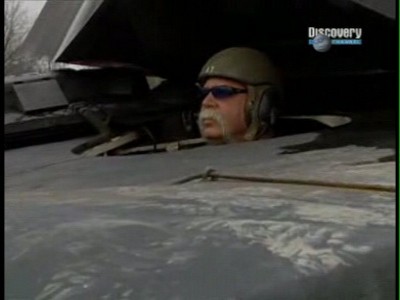 #17 - Leno Bike 2 8.33
Season 2 - Episode 11
It's crunch time for OCC as they press to complete fabrication and assembly on the Leno Bike project, but when thicker-than-usual powdercoat slows down Paul Jr. and Vinnie's progress, can they get the bike finished in time for its Tonight Show debut?
#18 - HP Bike 1 8.33
Season 4 - Episode 8
OCC boots up their latest custom chopper--a computer-themed creation for the HP Corporation. With the build underway, the OCC crew makes a call to the tattoo artists of <i>Miami Ink</i> to discuss getting some new tattoos.
#19 - Gillette Bike 1 8.29
Season 3 - Episode 5
#20 - Iowa Farm Bureau Bike 1 8.29
Season 4 - Episode 21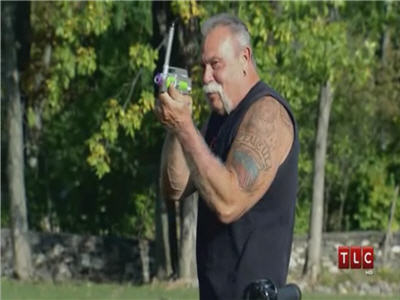 #21 - Gander Mountain 2 8.29
Season 5 - Episode 6
OCC continues on their latest custom creation -- a street bike/motocross hybrid for the outdoor lifestyle company Gander Mountain. The Teutuls travel to Brazil to unveil a special bike... and find themselves invited to the presidential palace. Back at the shop, doubts about Pohl's abilities quickly resurface, and his inexperience tests Sr.'s patience. Mikey steps in and challenges the old man to a competition that fosters some father-son bonding.
#22 - FANtasy Bike 2 8.29
Season 3 - Episode 24
Susan Morisset is an insurance claim adjuster from Bruceville, Texas who's been wanting to ride an OCC bike because "somtimes a girl just needs to be in the driver's seat." And the Teutles are the kinda guys to give her their first girl bike. Between blowing stuff up, and Junior and Senior's biggest argument to date, things quickly spiral out of control and may threaten the completion of this FANtasy Bike.
#23 - Byron Nelson 1 8.29
Season 4 - Episode 17
OCC hits the links for their latest project: three EDS sponsored choppers honoring the career and charitable work of golf legend Byron Nelson.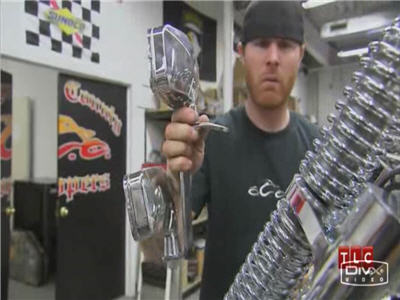 #24 - Michigan Bike/My Name is Earl 2 8.29
Season 5 - Episode 4
Mikey reveals the University of Michican bike at Michigan-OSU football game Then the guys are off to Hollywood for a reveal party with the cast of NBC's show "My Name is Earl".
#25 - Bill Murray Bike 1 8.25
Season 3 - Episode 35
Actor Bill Murray asks the OCC crew to build him a chopper inspired by his "Caddyshack" character, Carl.