The BEST Episodes of Alvin & the Chipmunks
Every episode ever - ranked by fan votes!
Last Updated: Jun 3, 2020
Animated series about three chipmunk brothers, Alvin, Simon, and Theodore. The trio have been adopted by and are living with Dave (human). Each show finds the boys getting into trouble and new and unusual situations. Alvin, Simon, and Theodore were not the only chipmunks in the series. The series also involved The Chipettes who were a girl band. Alvin and The Chipmunks was a reprise of the 1961 series The Alvin Show.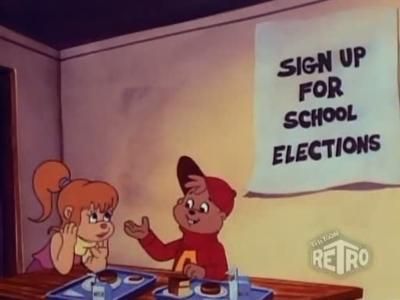 #1 - May the Best Chipmunk Win
Season 1 - Episode 25 - Aired Dec 10, 1983
The chipettes move to the Chipmunks school and Alvin and Brittany run against each other for class president. Both will stop at nothing to win, but when the polls are revealed they discover that Jeanette has the deciding vote.
1 votes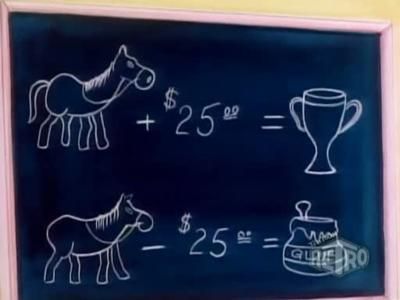 #2 - Don't Be a Vidiot
Season 2 - Episode 3 - Aired Sep 15, 1984
Alvin, Simon, and Theodore each make their own music videos for the group.
1 votes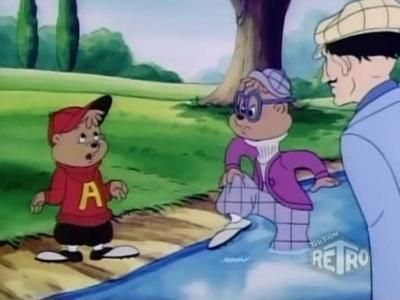 #3 - Match Play
Season 2 - Episode 8 - Aired Sep 29, 1984
The Chipmunks trick Dave to play golf with a man that Alvin made a wager with. What Dave does not realize is that Alvin bet his signed "Elmer Palmer" golf club.
1 votes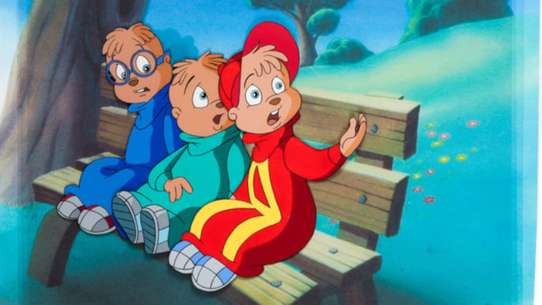 #4 - Alvin & the Chipmunks Meet the Wolfman
Season 9 - Episode 2 - Aired Aug 29, 2000
In this animated adventure, chipmunk Alvin (Ross Bagdasarian) has werewolves on his mind. After being haunted by a creepy nightmare, he is convinced that his eerie next-door neighbor, Mr. Talbot (Maurice LaMarche), has a monstrous secret. As he and his brother Simon (also Bagdasarian) investigate, shy sibling Theodore (Janice Karman), who has been reluctantly cast in the school's production of "Dr. Jekyll and Mr. Hyde," finds his inner monster after being attacked by a strange dog.
2 votes
Writers: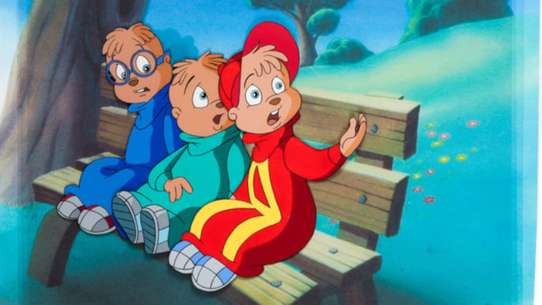 #5 - Chipmunkmania
Season 6 - Episode 7 - Aired Dec 5, 1988
This episode takes a look back at the history of the Chipmunks' career.
1 votes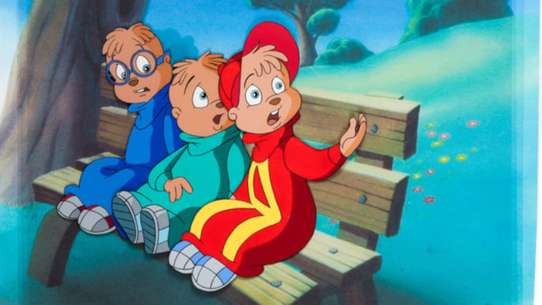 #6 - Brunch Club
Season 6 - Episode 3 - Aired Oct 1, 1988
The Chipmunks and Chipettes are in detention. They figure out together who could have knocked over the statue of Thomas Edison.
1 votes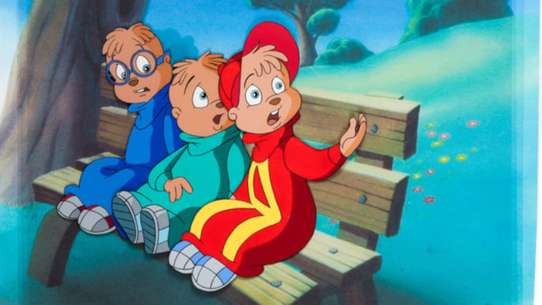 #7 - Elementary, My Dear Simon
Season 6 - Episode 2 - Aired Sep 17, 1988
Simon hosts his own show, playing Sherlock Holmes investigating several mysterious robberies.
1 votes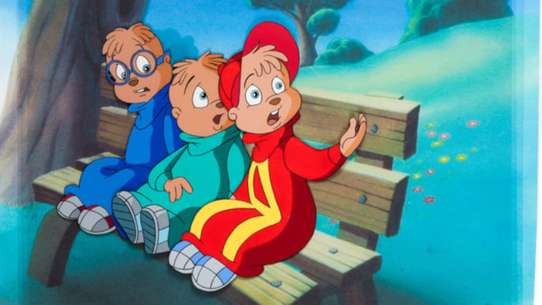 #8 - Treasure Island
Season 6 - Episode 6 - Aired Oct 29, 1988
After playing a video game, the TV blows up. Dave decides to distract the Chipmunks with the book Treasure Island.
1 votes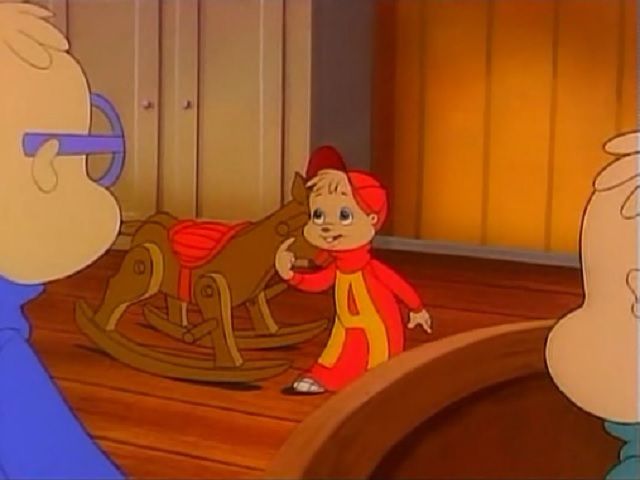 #9 - Food for Thought
Season 6 - Episode 4 - Aired Oct 15, 1988
Alvin and Simon work together to help Theodore pass his American History test.
1 votes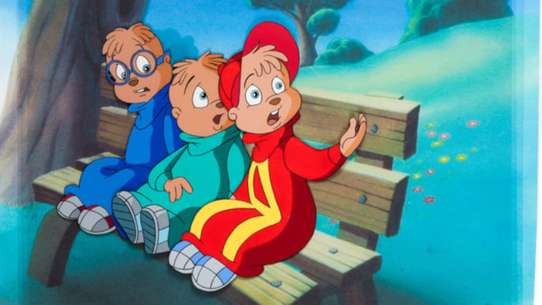 #10 - Theodore and Juliet
Season 6 - Episode 22 - Aired Dec 3, 1988
Theodore develops a crush on a girl in his class named Juliet. Wanting some expert advice, Theodore asks Alvin for his help. Unwillingly, Alvin says a romantic line that Juliet overhears and she ends up developing a crush on Alvin instead of Theodore.
1 votes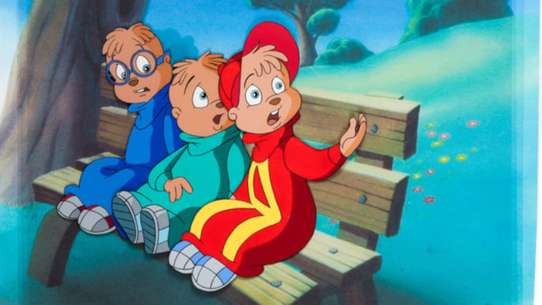 #11 - Grounded Chipmunk
Season 6 - Episode 8 - Aired Dec 6, 1988
Alvin is forced to clean up the house after throwing a wild party while Dave is away and is not allowed to go with his brothers to Fantasy Park. During which, he combats his fear of loneliness, and experiences bizarre incidents including an alien.
1 votes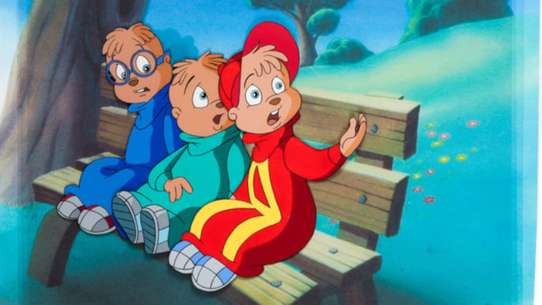 #12 - Alvie's Angels
Season 6 - Episode 9 - Aired Dec 7, 1988
The Chipettes are Alvie's Angels, a crime fighting team to hunt down the most popular jewel thief named Chazz Fleming.
1 votes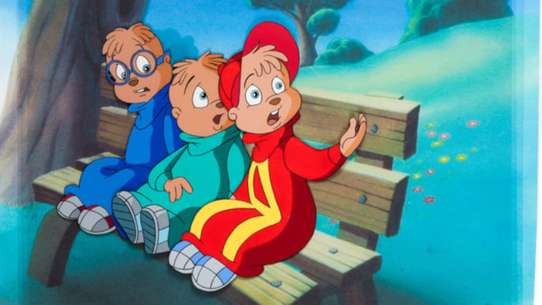 #13 - Cadet's Regrets
Season 6 - Episode 10 - Aired Dec 8, 1988
Alvin enrolls himself and his brothers in cadet camp.
1 votes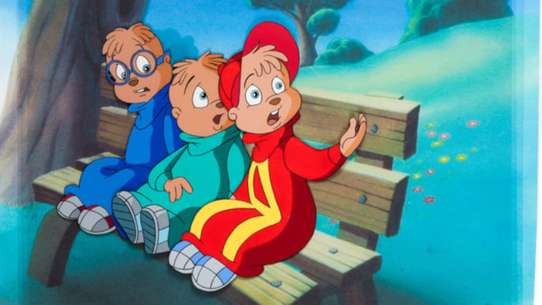 #14 - Alvin in Analysis
Season 6 - Episode 11 - Aired Dec 9, 1988
Alvin sees a psychologist to go over his issues with his family.
1 votes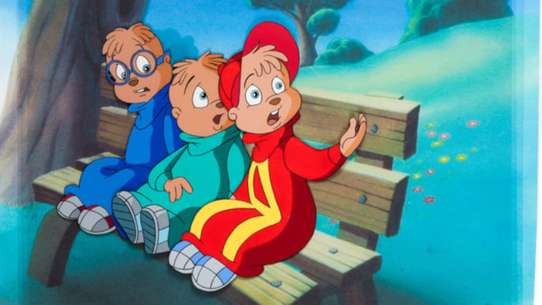 #15 - No Chipmunk is an Island
Season 6 - Episode 13 - Aired Oct 8, 1988
Brothers will fight every so often, but will they fight too much leading to each of the Chipmunks get their own separate rooms?
1 votes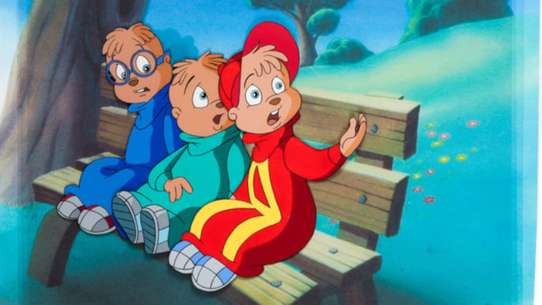 #16 - Babysitter Fright Night
Season 6 - Episode 14 - Aired Oct 8, 1988
Dave is stuck at the studio all night to mix the boy's next album. But he leaves a Babysitter to after the Chipmunks while he's gone. After watching a detective movie, Alvin suspects her to be a murderer.
1 votes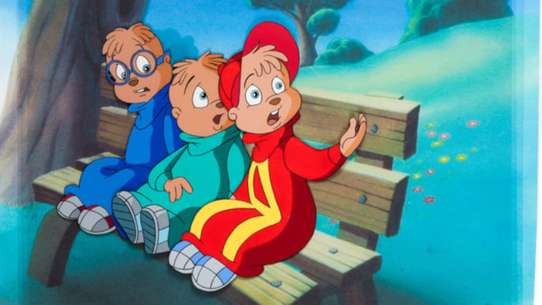 #17 - Going for Broke (Alvin's Summer Job)
Season 6 - Episode 15 - Aired Oct 22, 1988
Alvin is desperate to try and buy a Trans-Go-Go Bot, but Dave and his brothers will not lend him the money to get it. He decides to do the grown-up thing and get a job at the zoo.
1 votes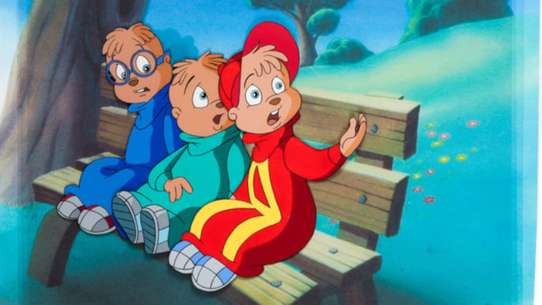 #18 - Once Upon a Crime
Season 6 - Episode 16 - Aired Nov 5, 1988
Alvin, Simon and Theodore find a huge attraction to one of Miss Miller's toys. Instead of asking her if they could keep it, they steal it from her attic. Dave tells them the beginning of a story, but chooses to let the boys come up with the conclusion.
1 votes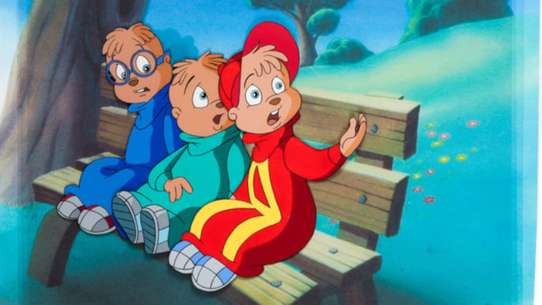 #19 - The Phantom
Season 6 - Episode 17 - Aired Nov 12, 1988
As an experiment Dave tries his skill as a rock singer and becomes a success.
1 votes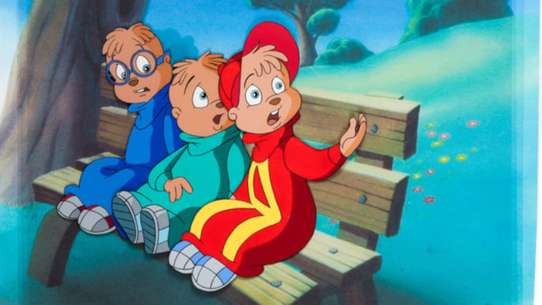 #20 - Mad About Alvin
Season 6 - Episode 18 - Aired Nov 12, 1988
Alvin has a misunderstanding with a tough kid in his class, and ends up being challenged to a fight with him.
1 votes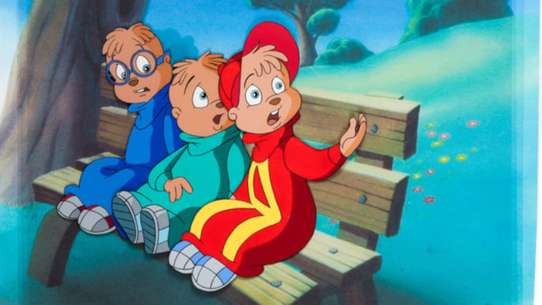 #21 - Vinny's Visit
Season 6 - Episode 19 - Aired Nov 19, 1988
Vinny, the Chipmunks' mother, comes for a visit, but has difficulties adapting to the modern way of life.
1 votes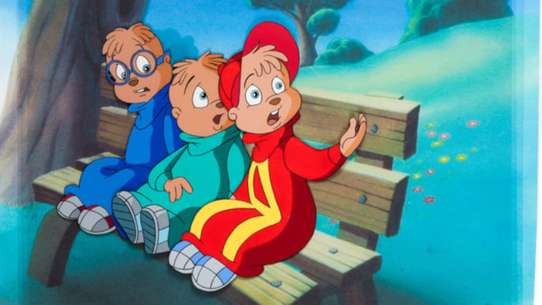 #22 - Uncle Adventure
Season 6 - Episode 20 - Aired Nov 26, 1988
Uncle "Adventure" Willy
1 votes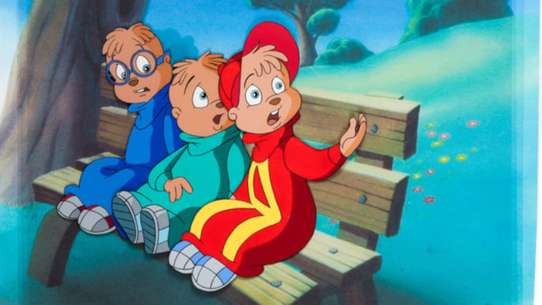 #23 - Luck O' the Chipmunks
Season 6 - Episode 21 - Aired Nov 26, 1988
Micky, a new Irish boy at school, claims that he has his very own leprechaun. The Chipmunks are keen to investigate.
1 votes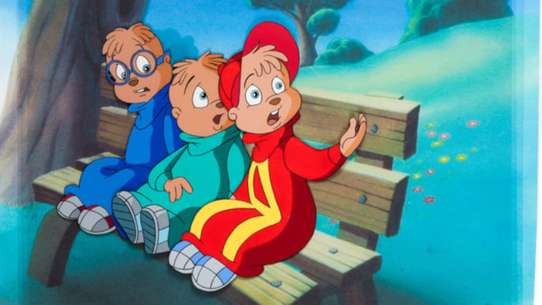 #24 - A Special Kind of Champ
Season 6 - Episode 29 - Aired Jan 14, 1989
Alvin is upset that he can't seem to keep up with the rest of his track race team. Being that so, his coach decides to let him become a trainer for one of the athletes of the Special Olympics.
1 votes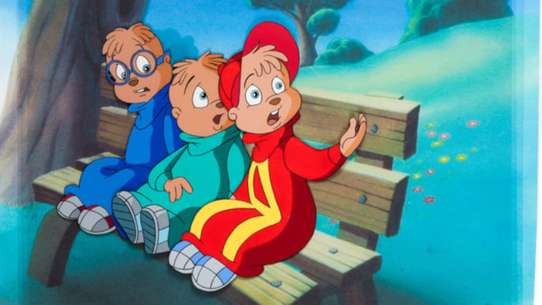 #25 - Thinking Cap Trap
Season 7 - Episode 5 - Aired Sep 16, 1989
Simon is frustrated being the smartest member of the family. He invents a cap that helps Dave and his brothers become smarter. Simon is so confident with his family's new smarts that he signs them up to be on a genius game show. But before he could give his family another boost of the thinking cap, he loses it.
1 votes