The Best Episodes of 12 oz. Mouse
Last Updated: Nov 13, 2017
From the co-creator of Aqua Teen Hunger Force, The Brak Show, and Space Ghost comes 12 oz. Mouse, the story of a drunk mouse named, well, Mouse. Occasionally he'll be called Fitz, but that isn't important. His best friend, and only friend, is Skillet, the chinchilla. They rob banks and get into all sorts of trouble.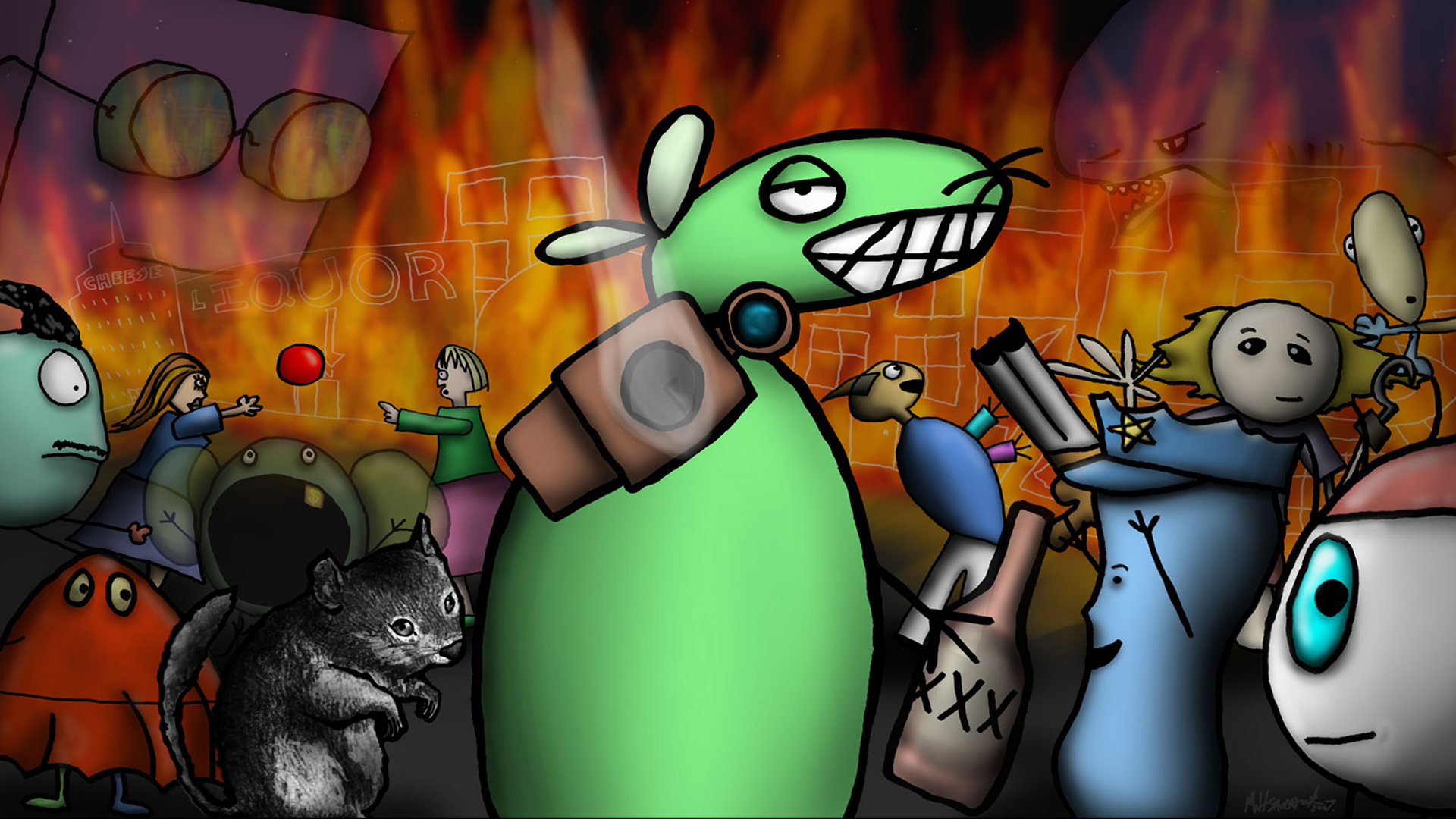 #1 - Signals
Season 1 - Episode 2
Mouse meets the magical Golden Joe. With the money The Eye gave him, they go buy a tank. Skillet explodes.
8 votes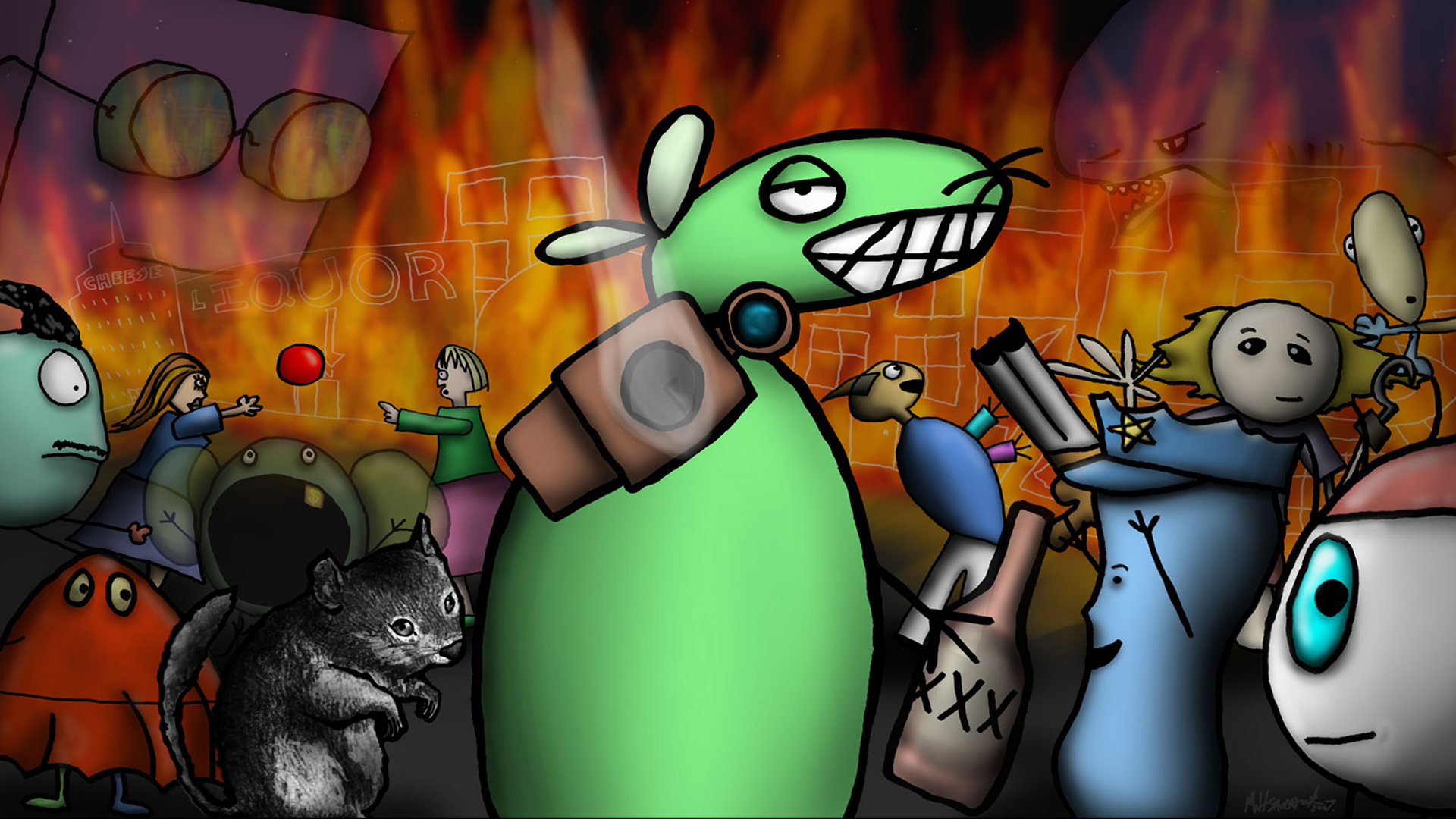 #2 - Rooster
Season 1 - Episode 3
Fitz starts to have flashbacks about his past, when he had a wife and a kid. He also meets Rooster, who lives in a corndog field. Meanwhile, Shark begins to scheme something . Skillet is kidnapped and tortured.
9 votes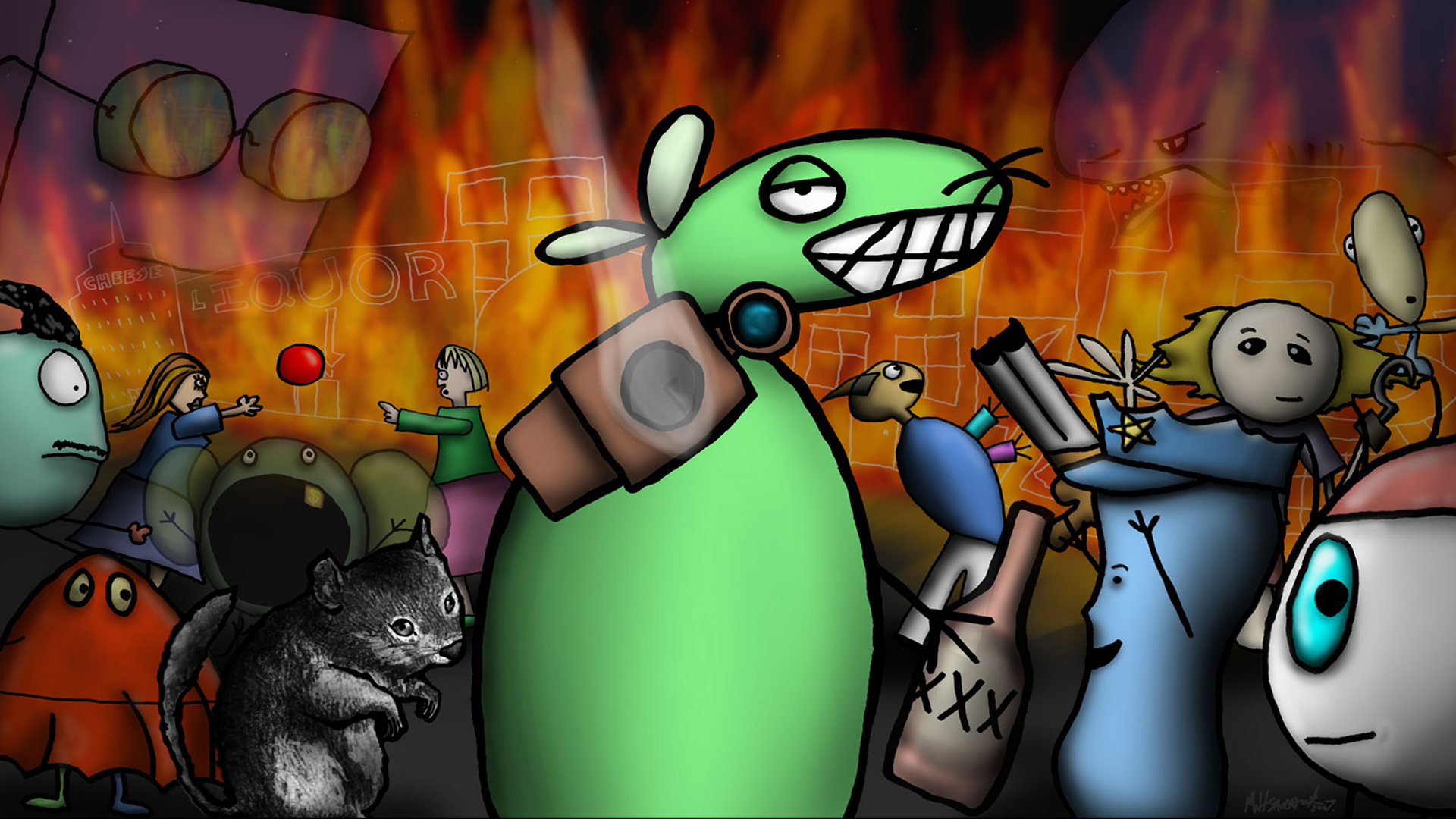 #3 - Surgery Circus
Season 2 - Episode 2
While Shark and the Rectangular Business Man think Liquor is dead, Mouse, Skillet, and the New Guy bring the Eye to Liquor's store to get him a new leg. But before that, Liquor must reveal to them...the twin eyeballs.
3 votes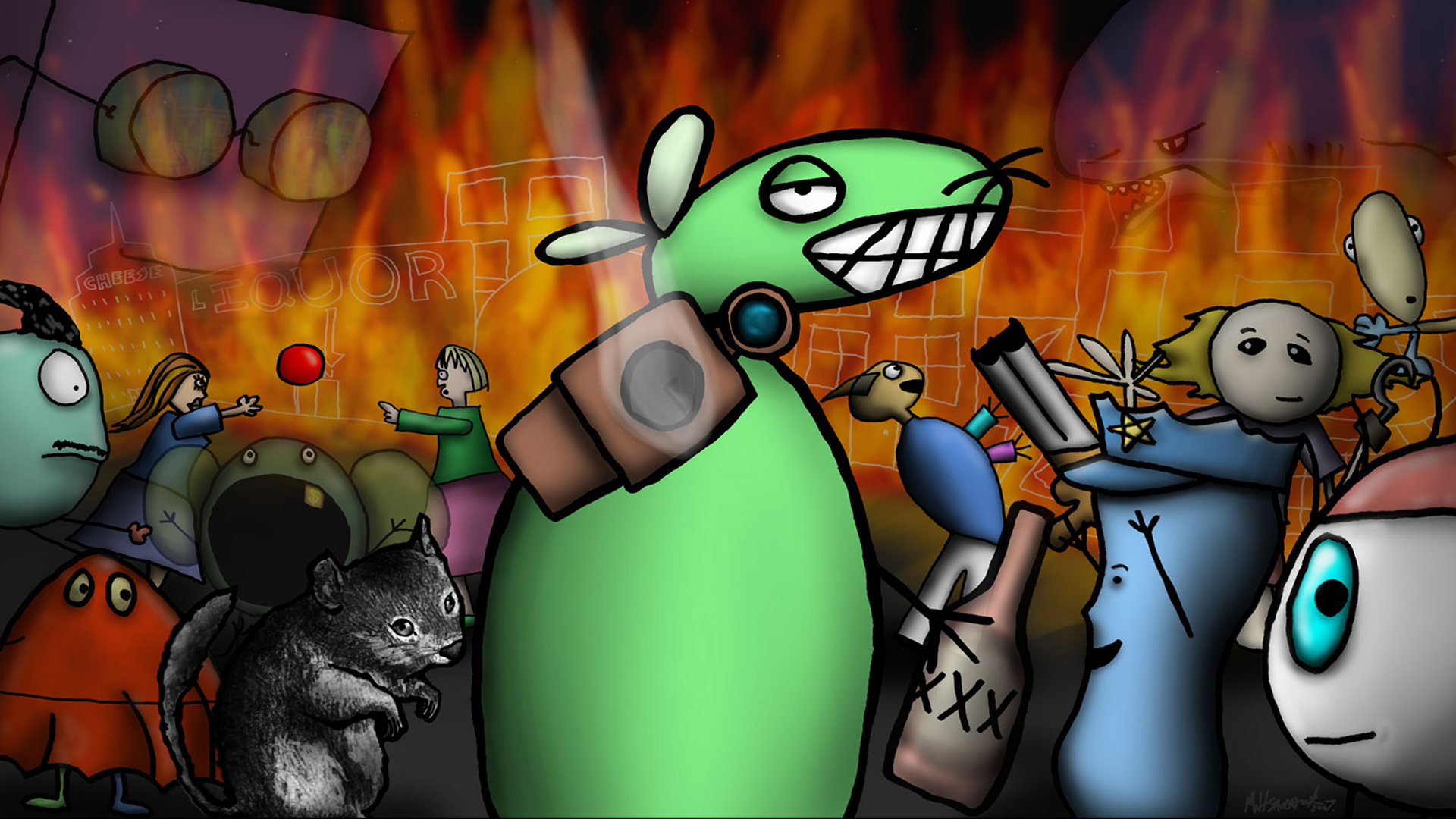 #4 - Adventure Mouse
Season 1 - Episode 7
Shark throws a party. Mouse learns about it. He and Skillet ride a rocket-powered skateboard to it from the corn dog field. The eye dies.
6 votes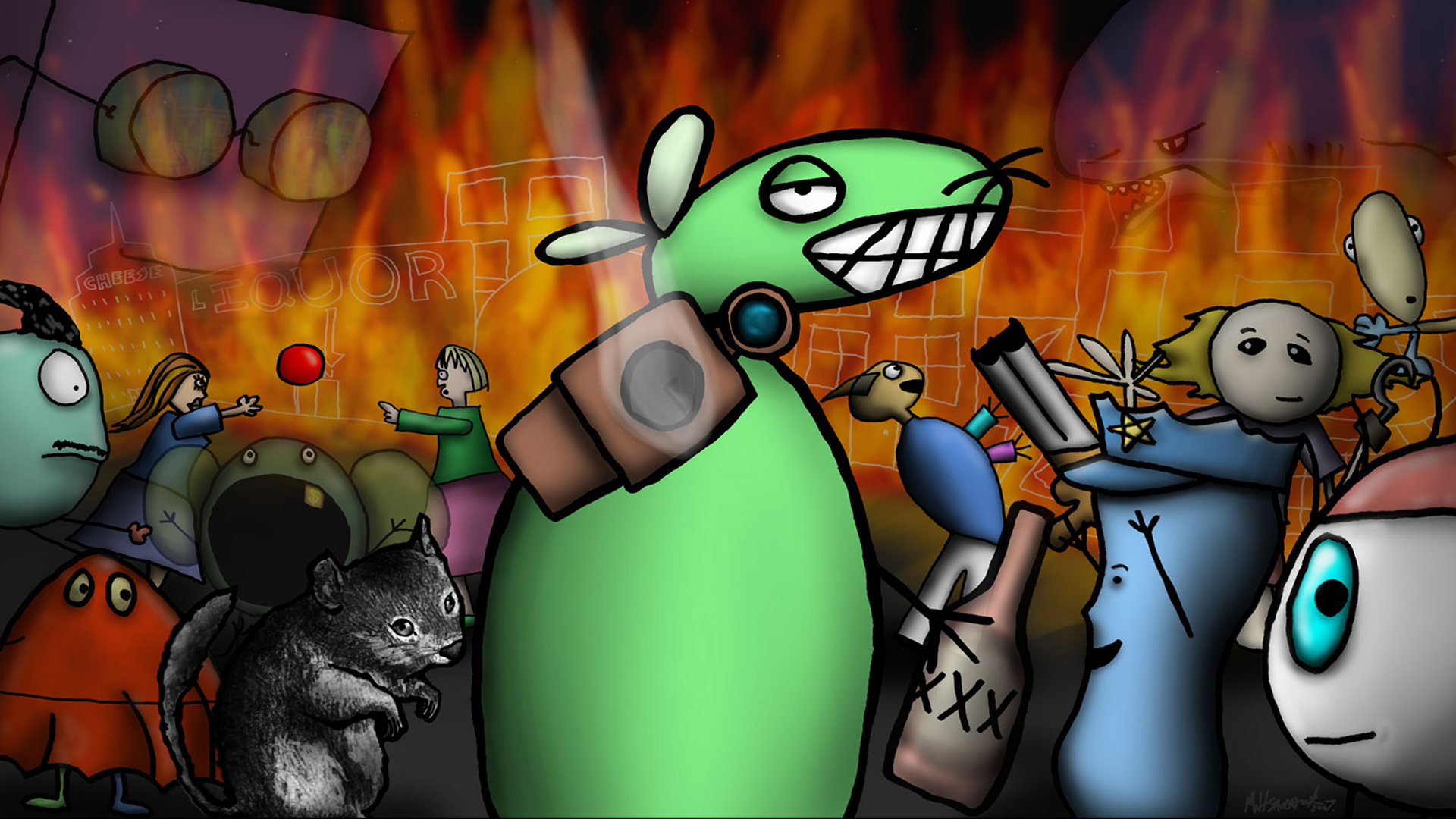 #5 - Rememorized
Season 1 - Episode 5
Shark and Rectangular Business Man start to unravel their plot. Meanwhile, Mouse and Skillet are in a gun fight with someone they don't even know.
4 votes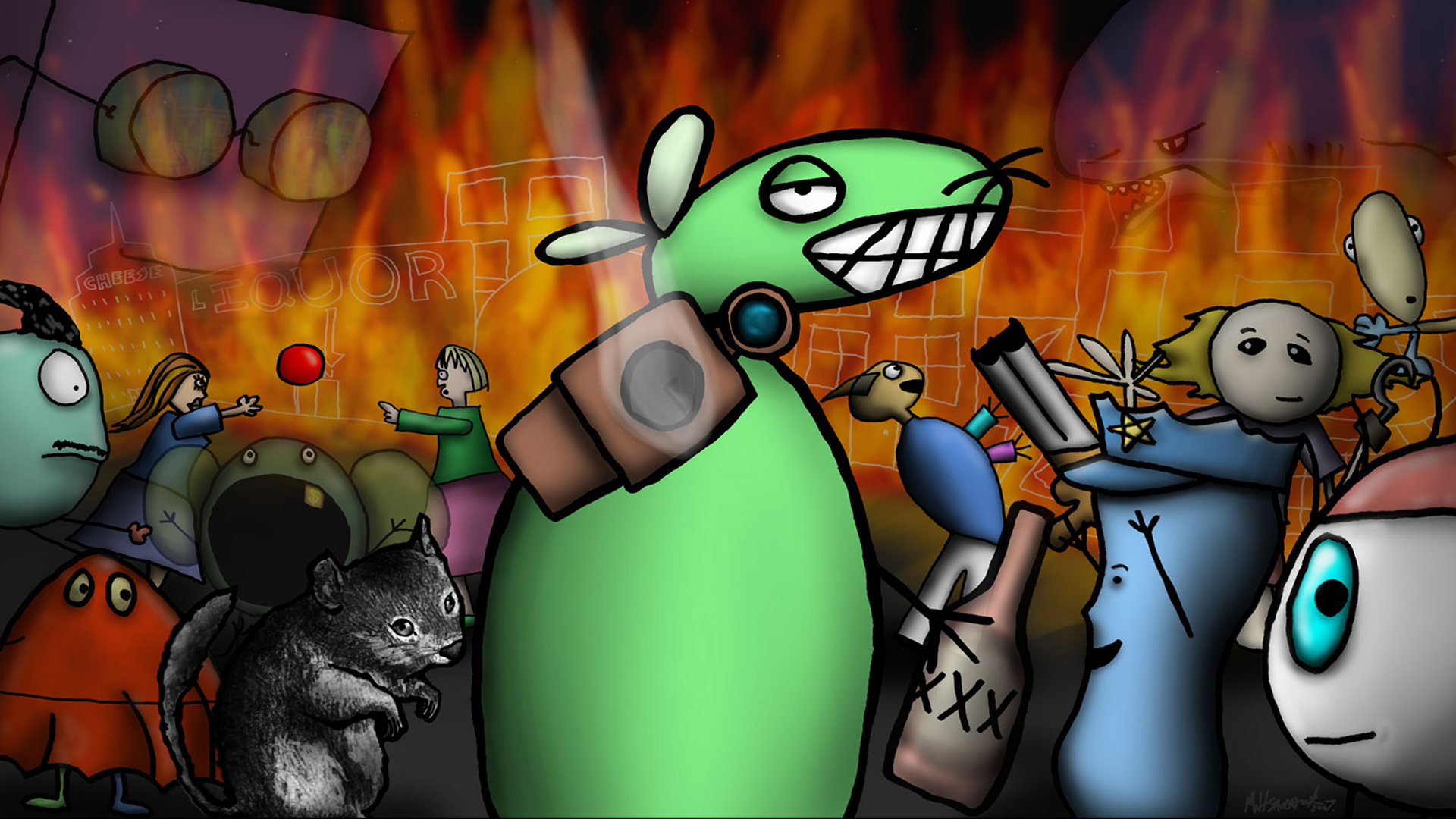 #6 - Booger Haze
Season 2 - Episode 3
The Eye's surgery was a success, and he joins his twin in tap-dancing. Liquor manages to trap the hand attacking the Cop and Golden Joe in a jar. Meanwhile, the Spider brings Roostre to a cave in the desert and plays on the piano "Booger Haze", summoning thousands of musical notes that attack Mouse and Skillet. Eventually they find protection in Roostre's secret ammo hold.
3 votes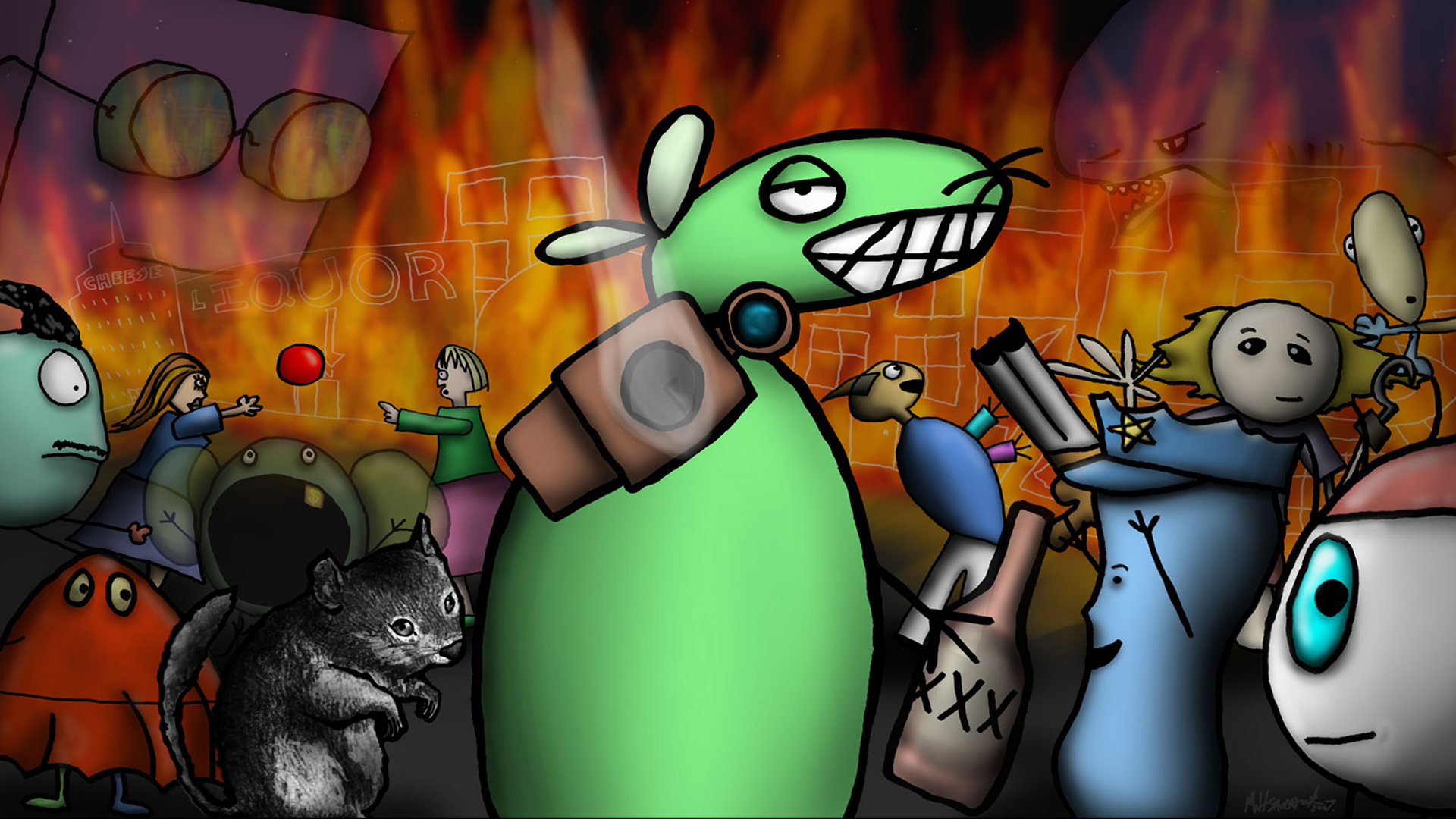 #7 - Hired
Season 1 - Episode 1
Mouse Fitzgerald looks for a job driving a taxi jet. His first job is to pick up a rectangular business man , but he gets side tracked and makes a porno. There is also a bank robbery.
17 votes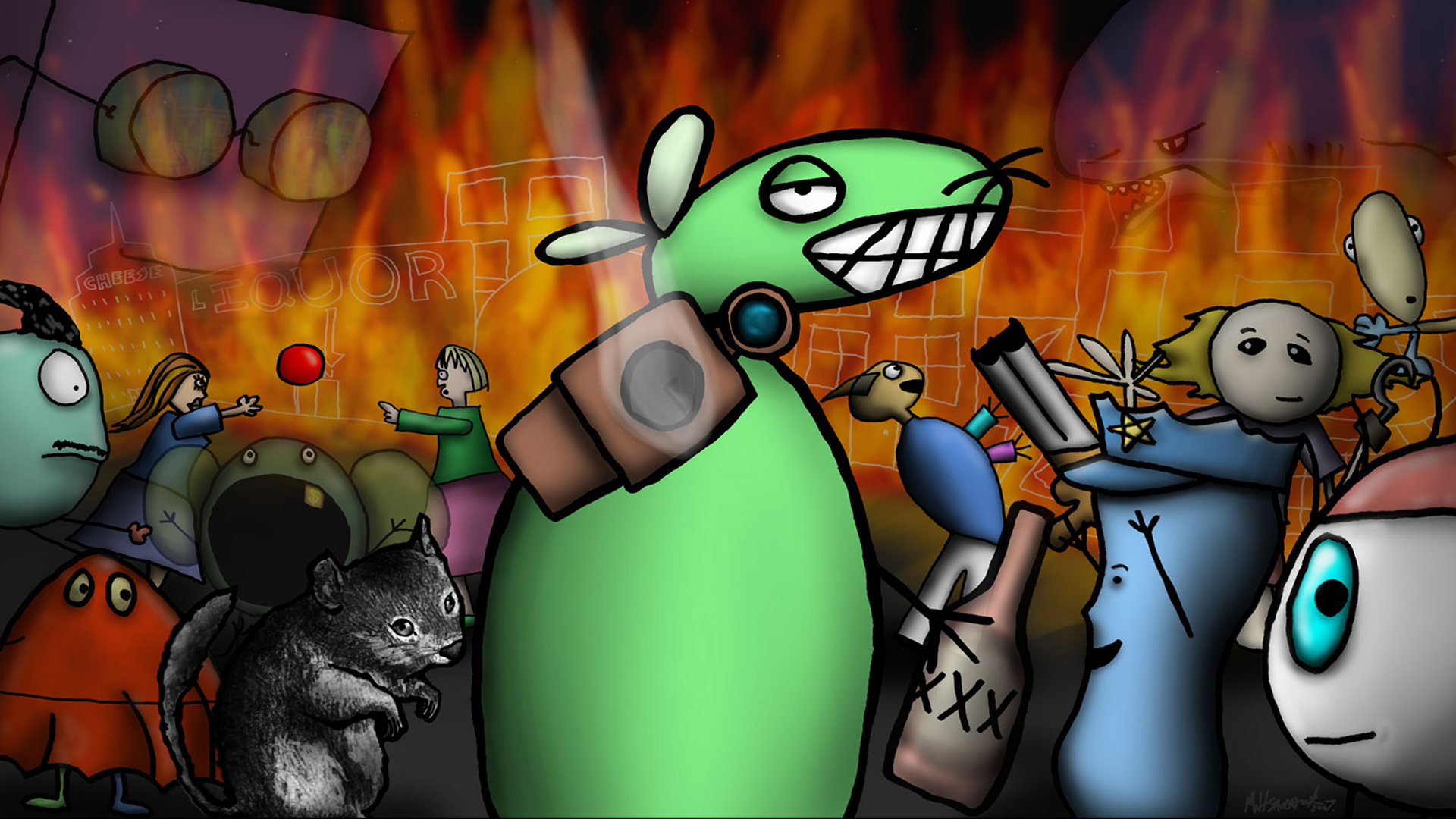 #8 - Spharktasm
Season 1 - Episode 6
Mouse travels to the corn dog field and takes Rooster, Golden Joe, and Peanut Cop captive, and has another flashback of when he had a wife and kid.
7 votes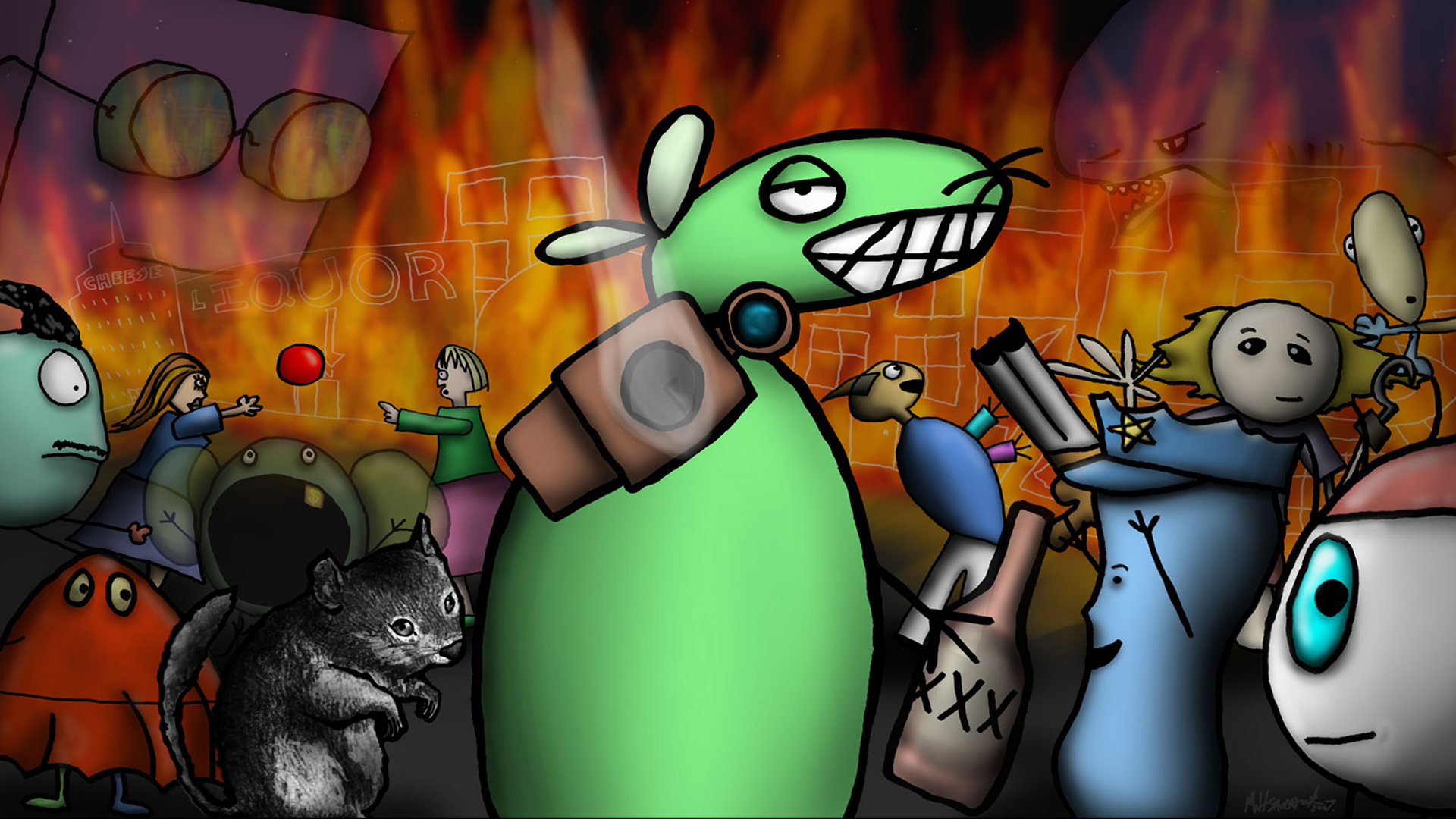 #9 - Spider
Season 1 - Episode 4
Shark sends Spider Boy to spy on Mouse so he can know what he does.
5 votes